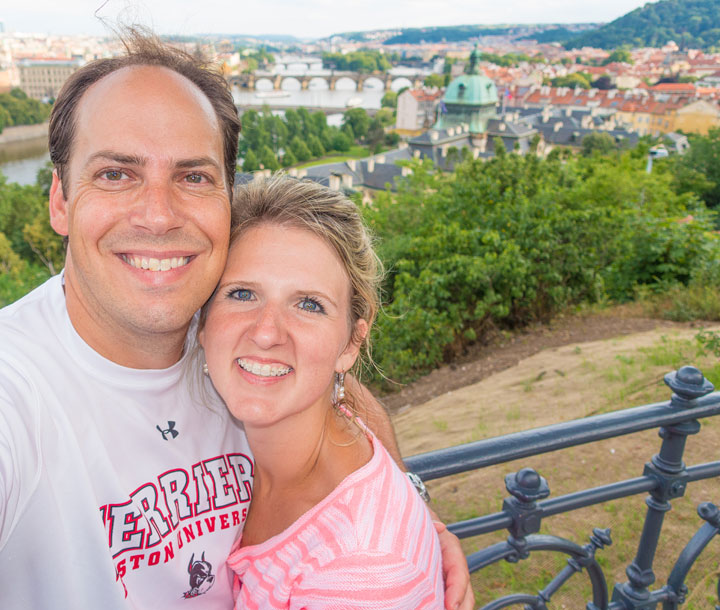 This summer Kevin and I took our first Viking River Cruise from Prague to Paris. We stopped in 12 cities along the way. We were out and about exploring almost all day, every day. Everywhere we went looked like a postcard! I loved that we got to see so much, travel all over, and never had to change rooms!
Today I'm sharing the first three days of the cruise. We started with a tour of Prague, then went to Bamberg, Wurzburg, and Rothenberg ob der Tauber. Be sure to scroll all the way down to Rothenberg ob der Tauber… It was my favorite!! It is straight out of a fairytale.
Here is a link to the exact cruise we took.
---
Prague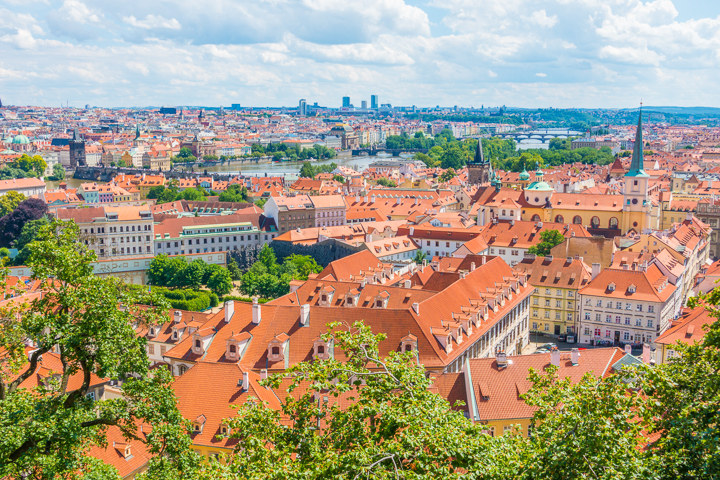 We LOVED Prague!! Be sure to check out my recaps from Prague below:
Favorite Things to See & Do in Prague
Where to EAT in Prague!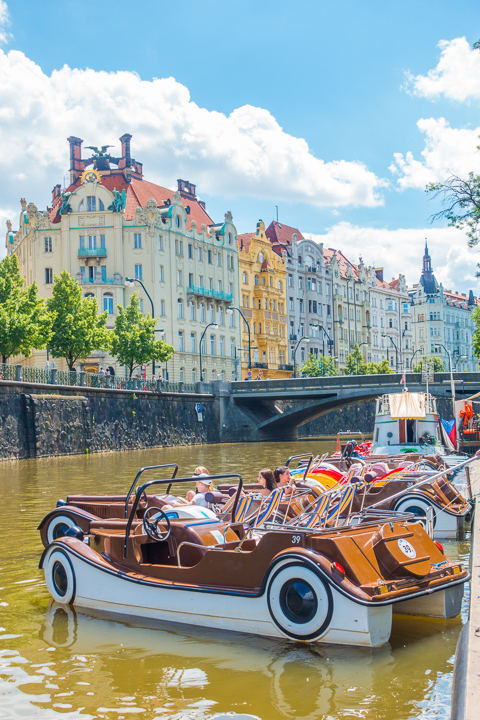 As part of the cruise they fly you into Prague 2 days early, and put you up at the Hilton Prague. This gave us plenty of time to explore Prague! They offered a guided tour of all the Prague highlights in the morning, and in the afternoon we had free time to explore. We rented a paddle boat and cruised along the river by the castle. Such a beautiful afternoon!
---
Bamberg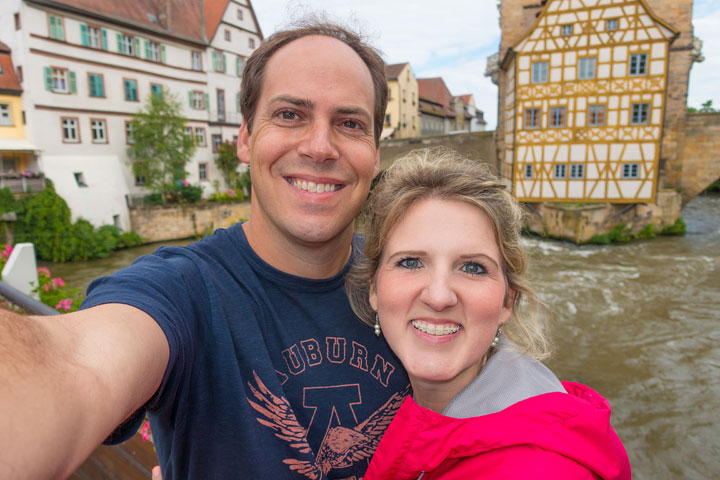 The next morning we woke up, and we were in Bamberg, Germany!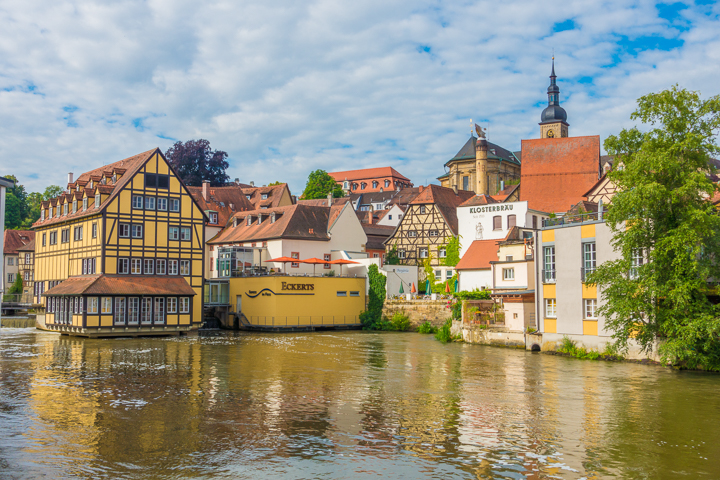 Bamberg is a colorful town in northern Bavaria, Germany.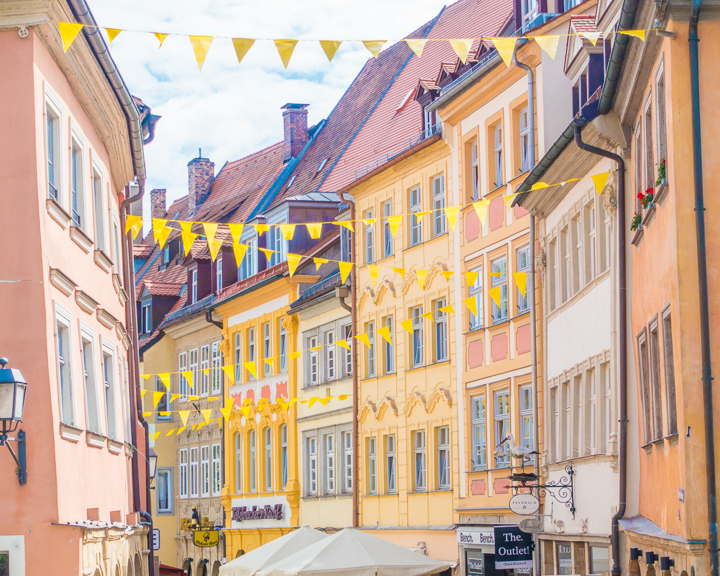 Stroll down the cobblestone streets of old town and you'll see well-preserved buildings dating all the way back to the 11th century.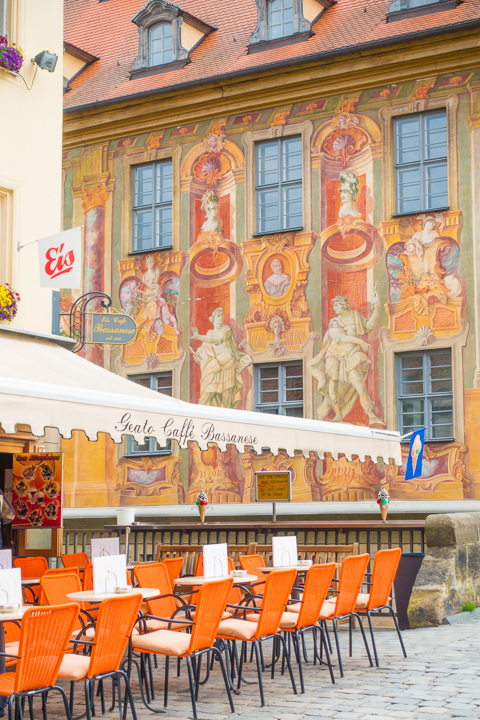 The brightly muraled Town Hall building sits on an island in the middle of the river.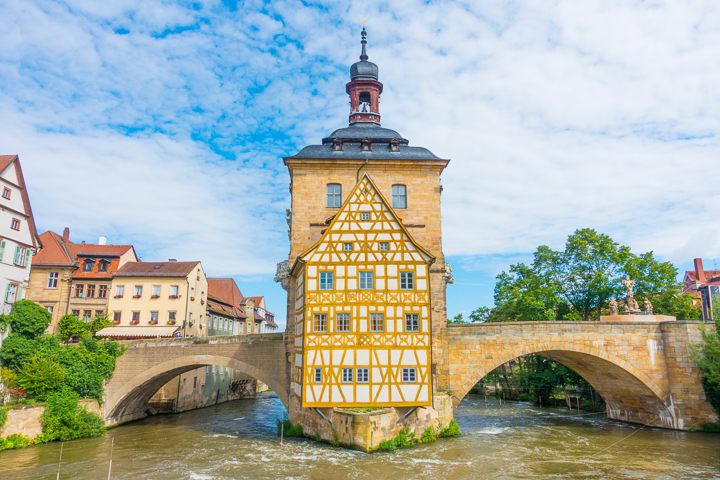 You can reach it by crossing two arched bridges.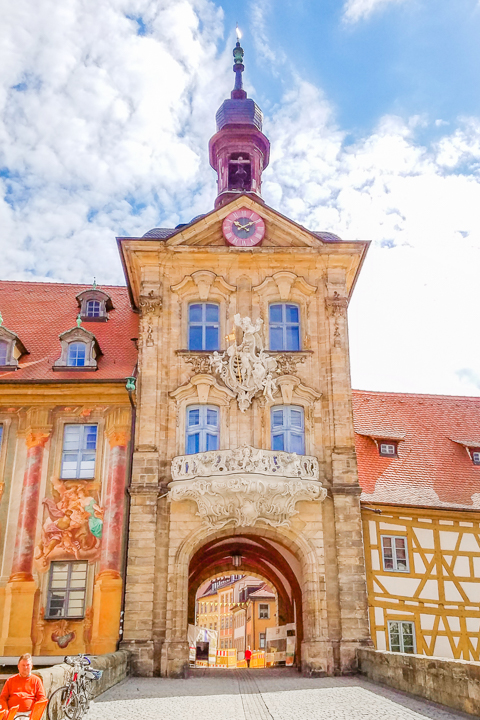 Front view of Town Hall from the bridge.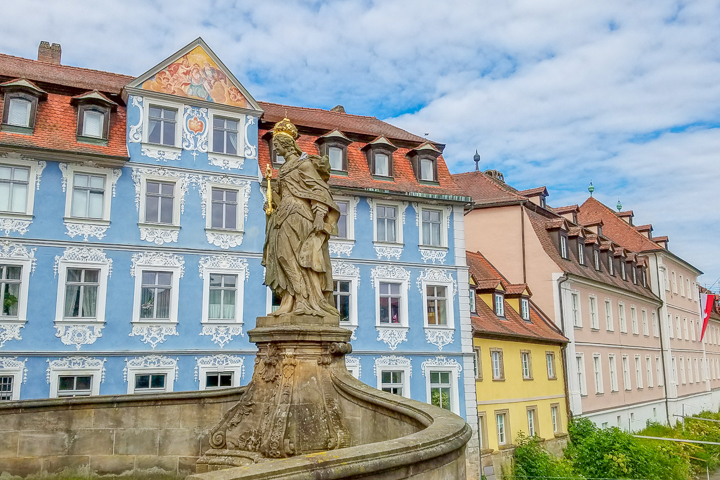 The Queen's statue on the Town Hall Bridge. It is rumored that Bamberg was the King and Queen's favorite residence in their entire kingdom.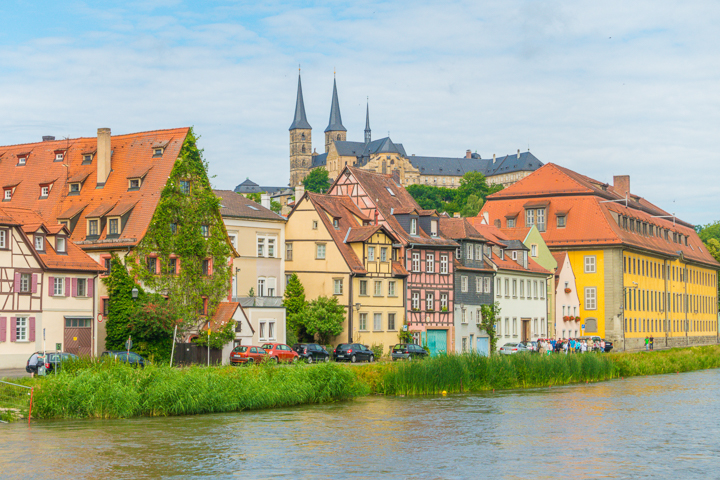 Bamberg is built on seven hills, each hill crowned with a church or a castle.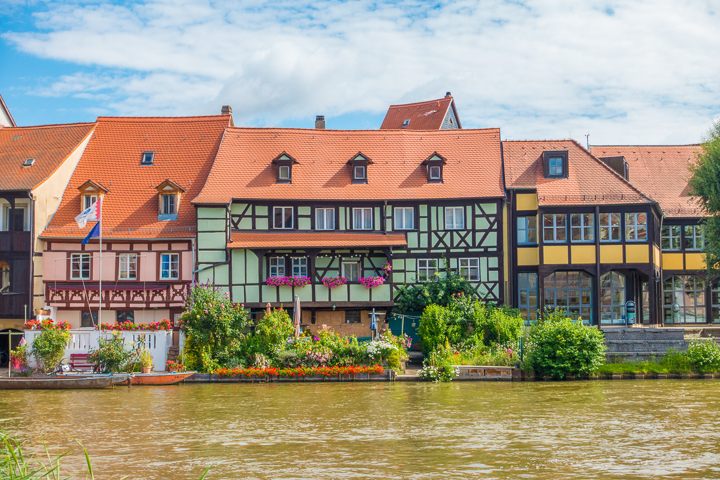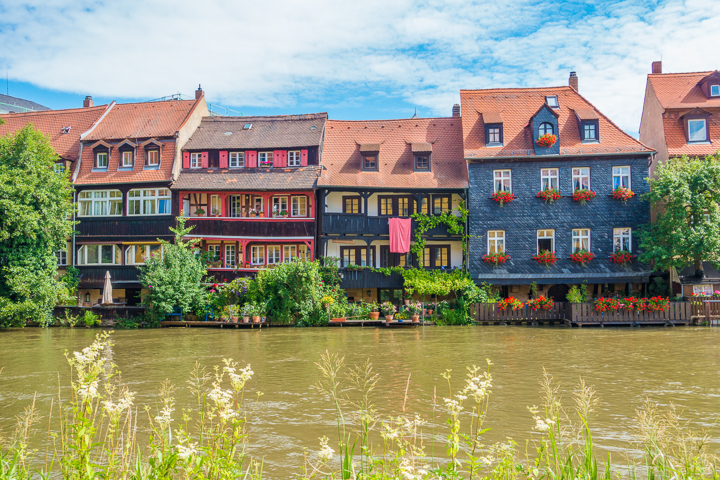 Be sure to walk along the river and take a look at all the fun river houses.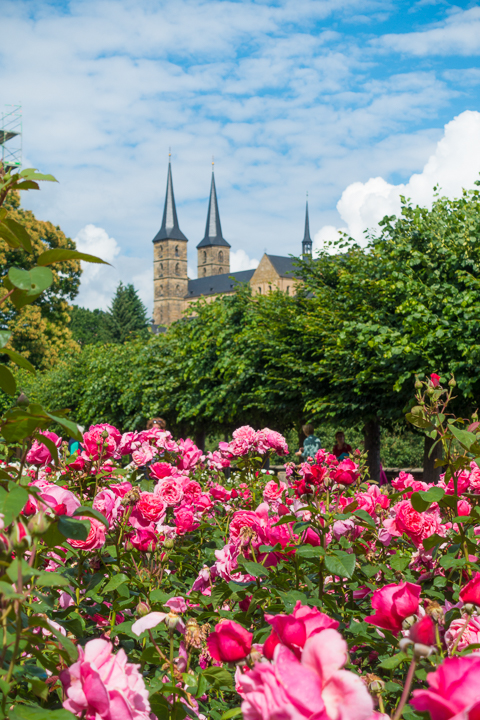 Then make your way up to the sprawling Rose Garden at the New Residenz.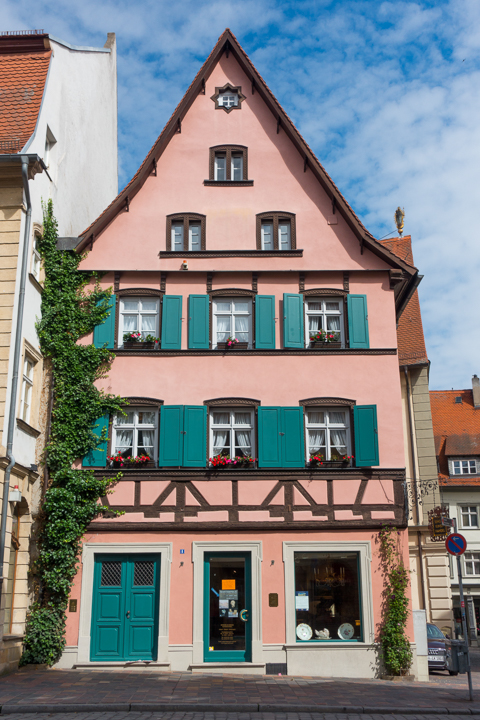 Such a cute town.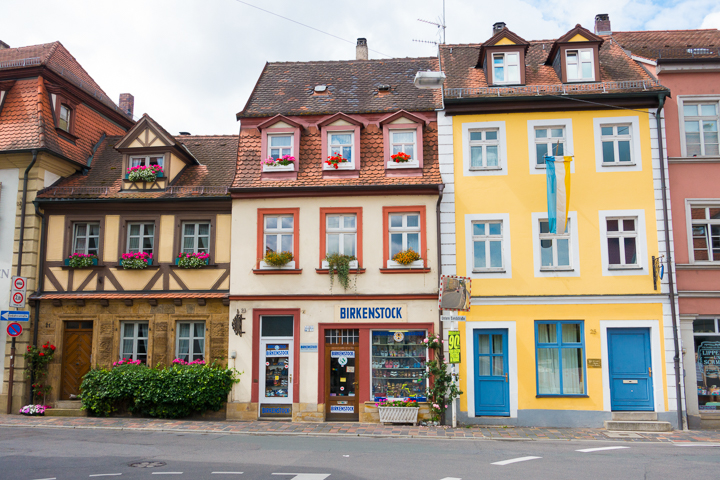 Loved all the little shops!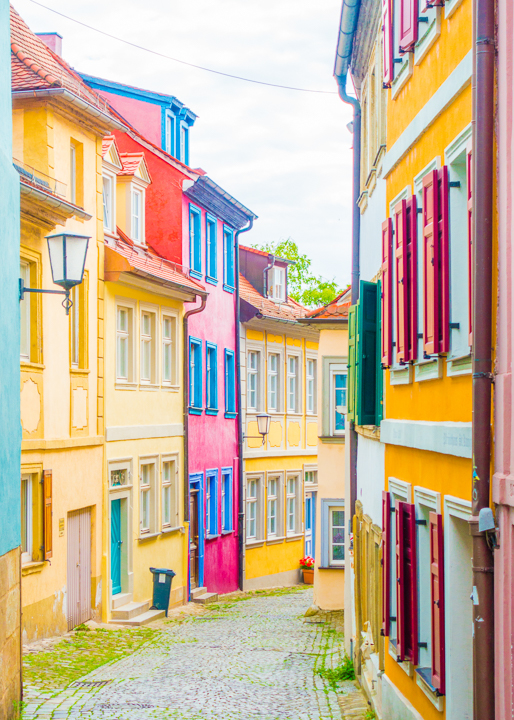 And this fun street! Such a great place to spend a lazy morning exploring.
---
Wurzburg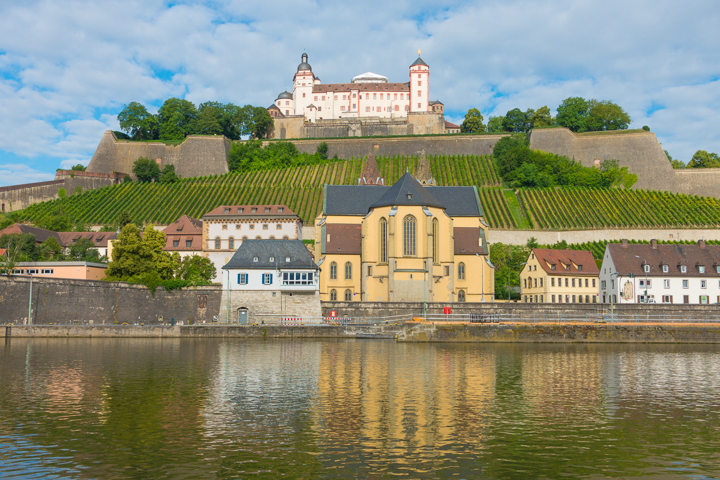 The next day we woke up to this view! We didn't stay in Wurzburg long, because we had booked an optional tour to Rothenburg ob der Tauber…
---
Rothenburg ob der Tauber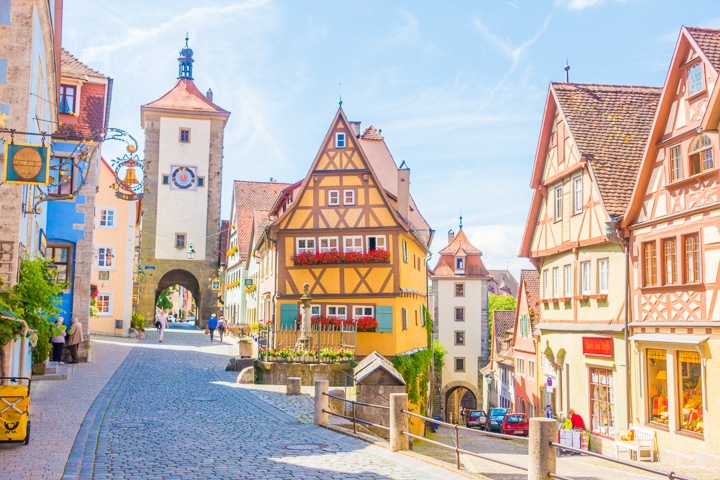 Oh my gosh you guys…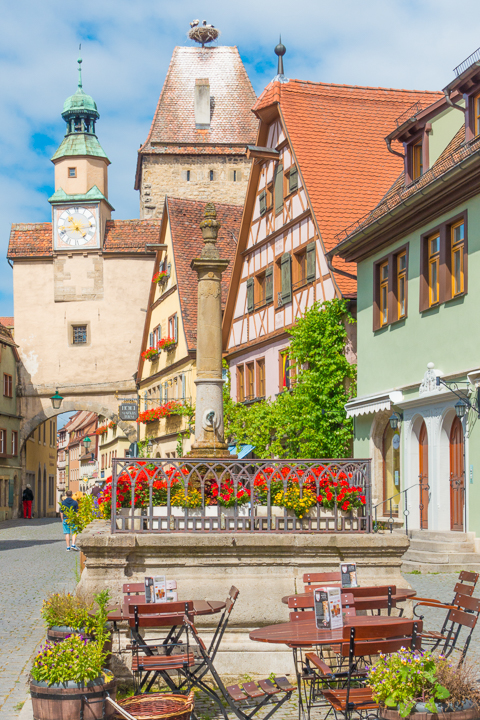 This place was lifted straight from the pages of a fairytale.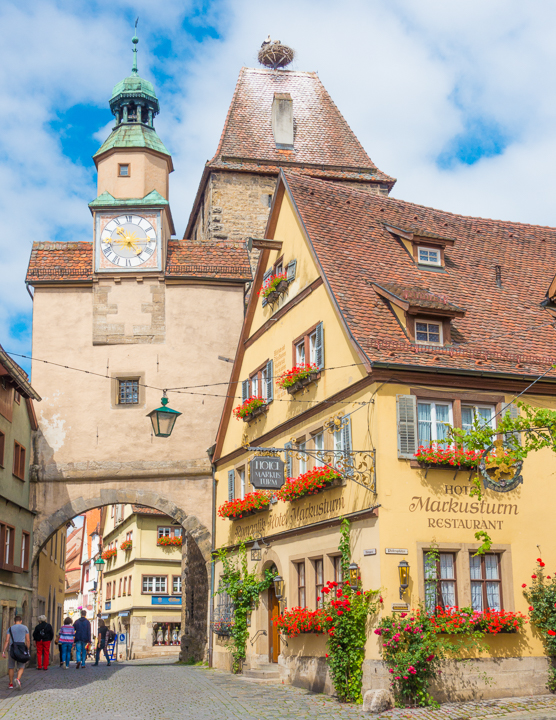 So picturesque!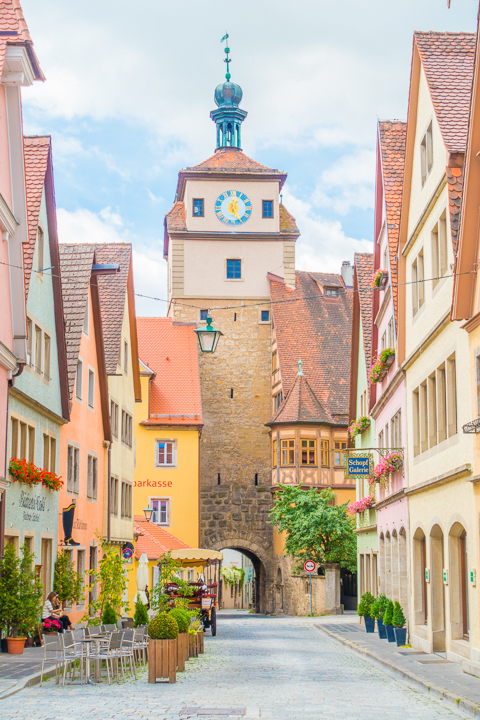 So charming!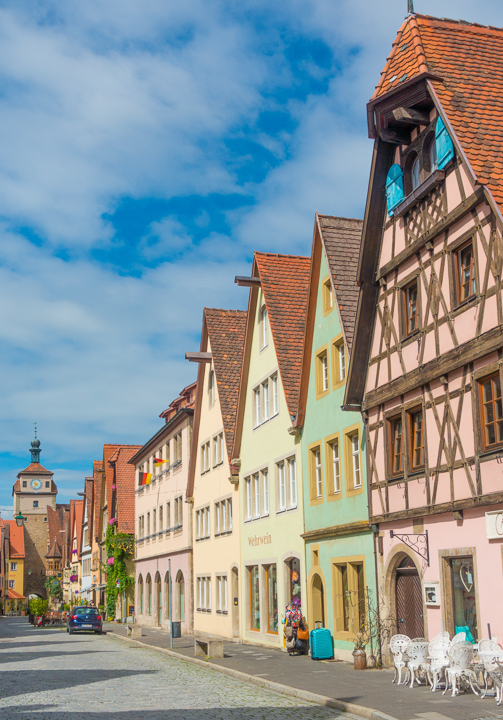 So colorful!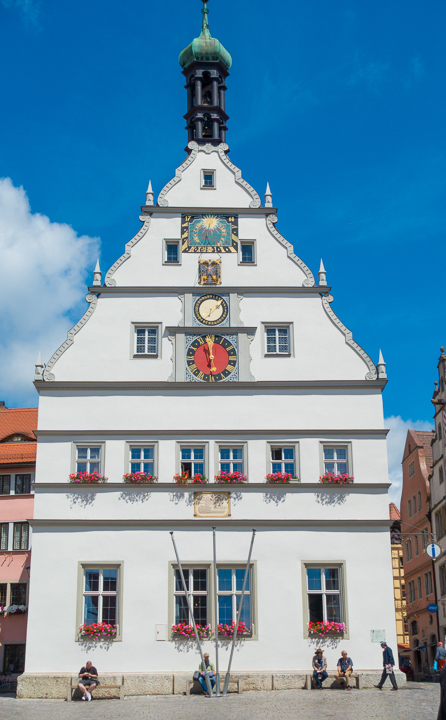 We made our way to town square…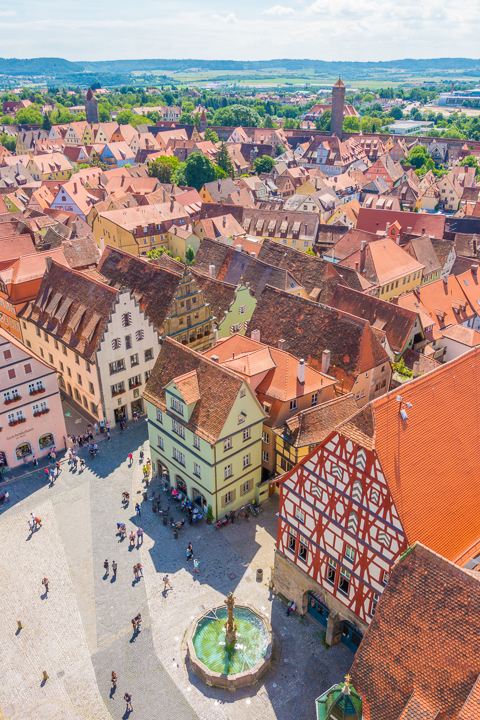 Then climbed the tower to get a better view of the town…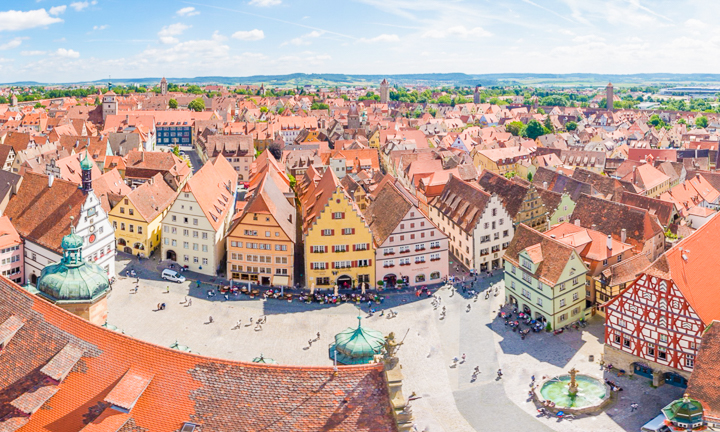 It's a long way up, but such an amazing view!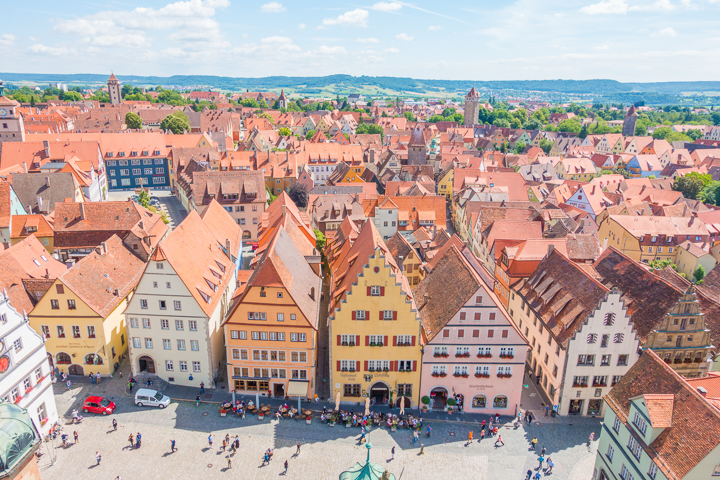 There's even an old fortification wall around town you can walk on.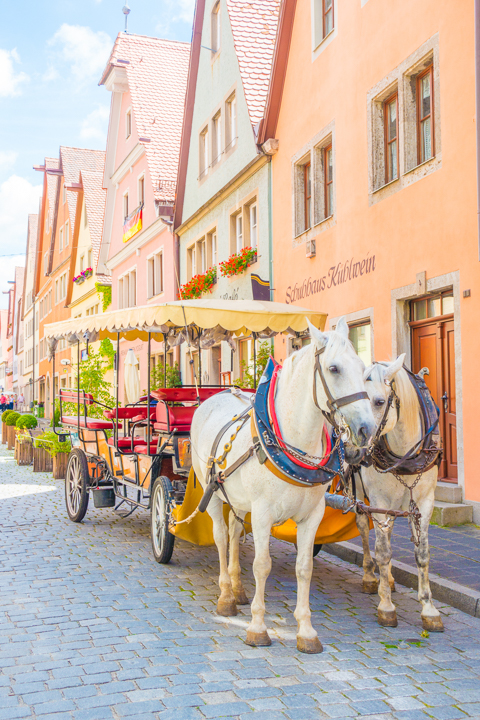 I fell in love!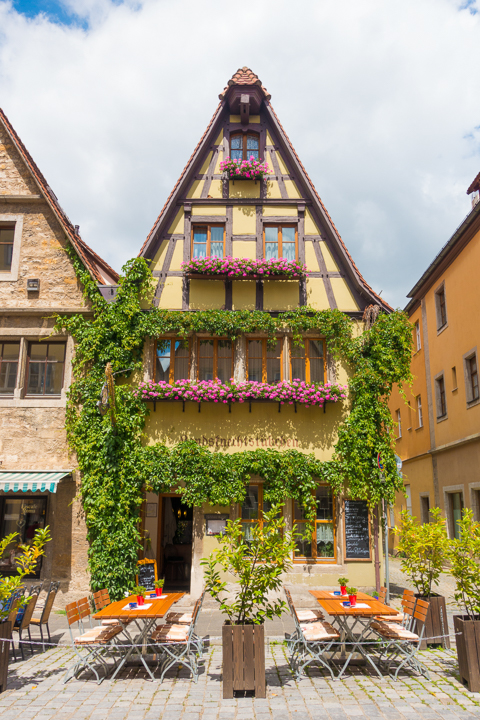 We only had about a half a day here, but I would definitely love to spend more time here.
Check out the links below for the rest of the cruise!! :)
Prague
Where to Eat in Prague
Viking River Cruise (Prague to Paris) Part 1
Viking River Cruise (Prague to Paris) Part 2
Viking River Cruise (Prague to Paris) Part 3
Paris
Until next time! xoxo