Planning a trip to Egypt? To help make your Egypt vacation as easy as possible, here is an ultimate 2-Week Egypt Travel Itinerary. Use this itinerary as a guide so you don't miss any of the best things to do in Egypt. If you are wondering "Is Egypt Safe?" keep reading for our thoughts below.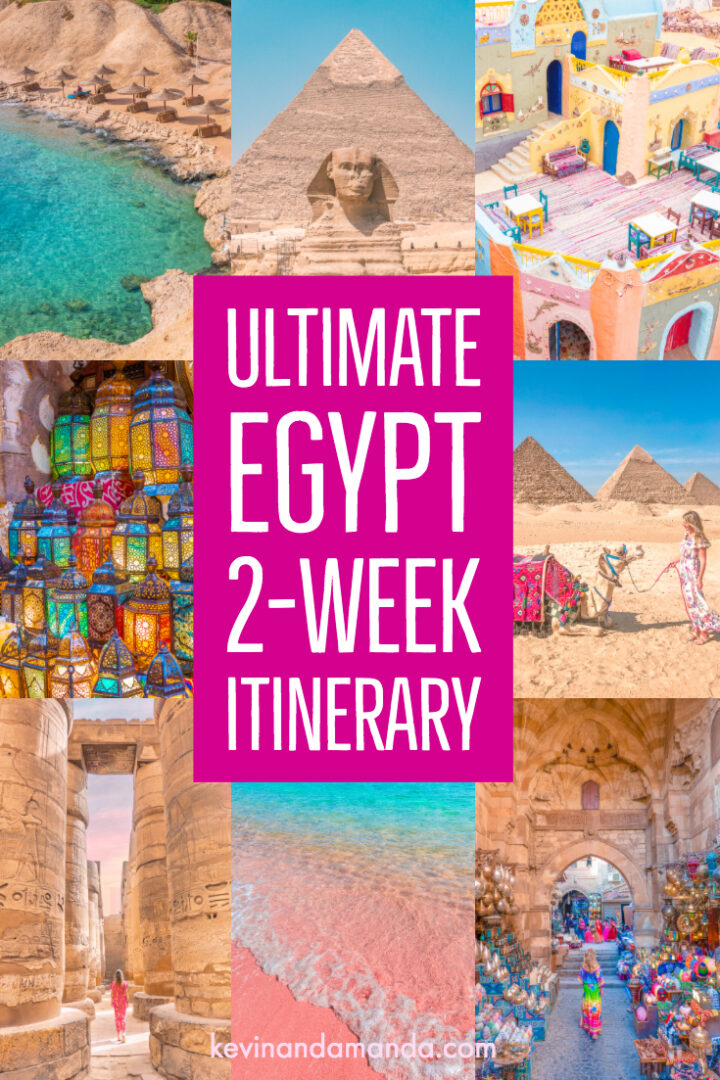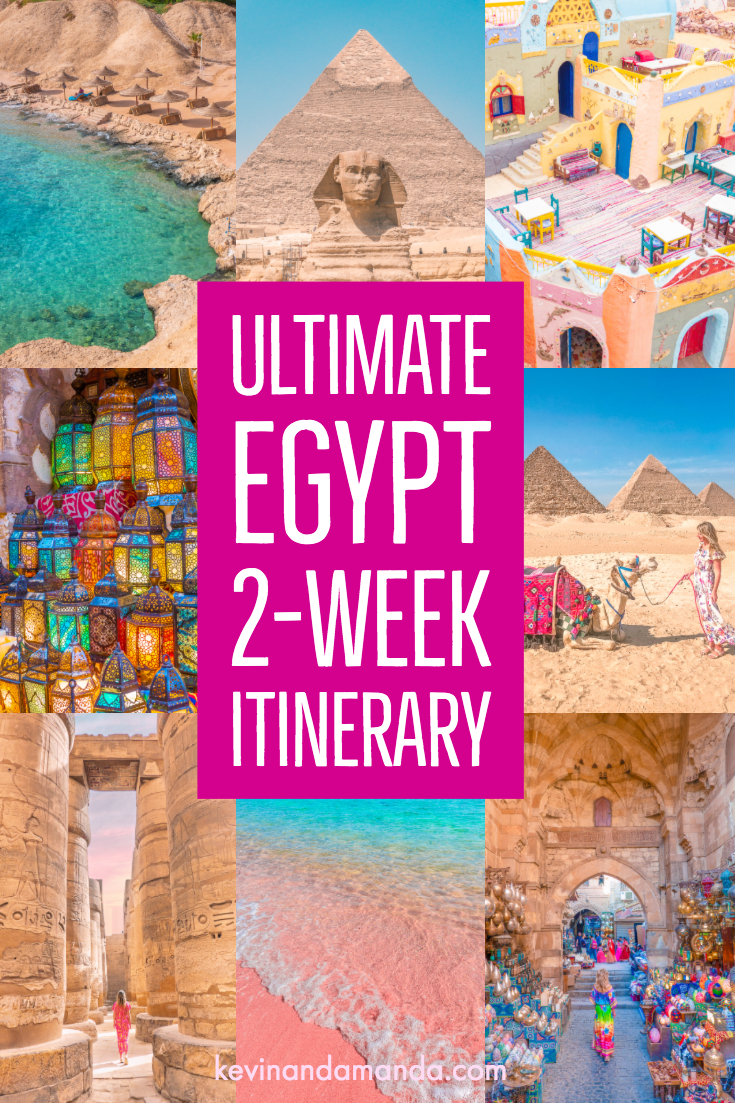 ---
Egypt Travel Day 1 – Arrive in Cairo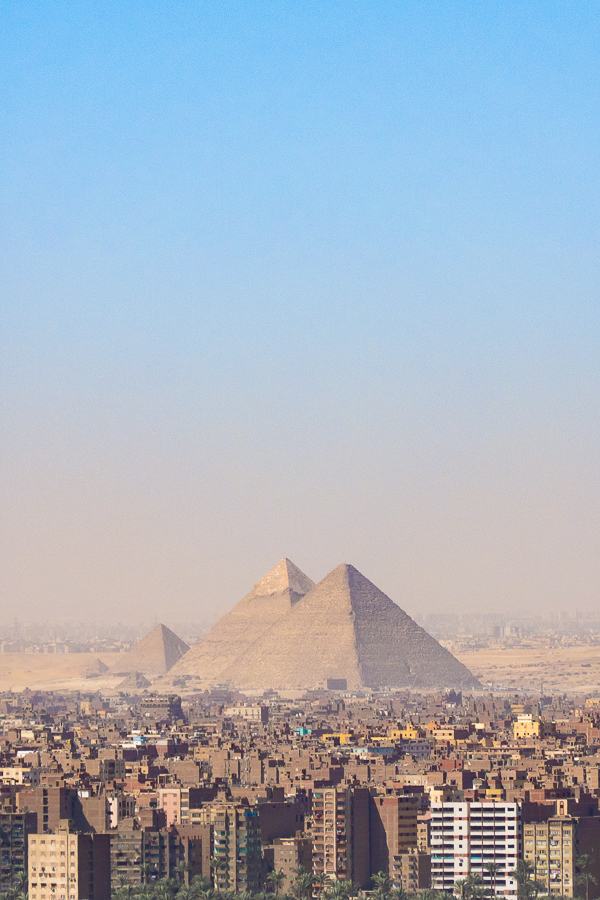 Welcome to Cairo! You will spend 3 nights in Cairo.
When you arrive at the airport, call an Uber instead of a taxi. Ubers are always easier and cheaper than taxis in Cairo. Uber in Egypt is safe and reliable. We used Uber whenever possible when we were in Egypt.
Check out the post below for our favorite places to eat in Cairo and local food you need to try!
---
Egypt Travel Day 2 – Pyramids of Giza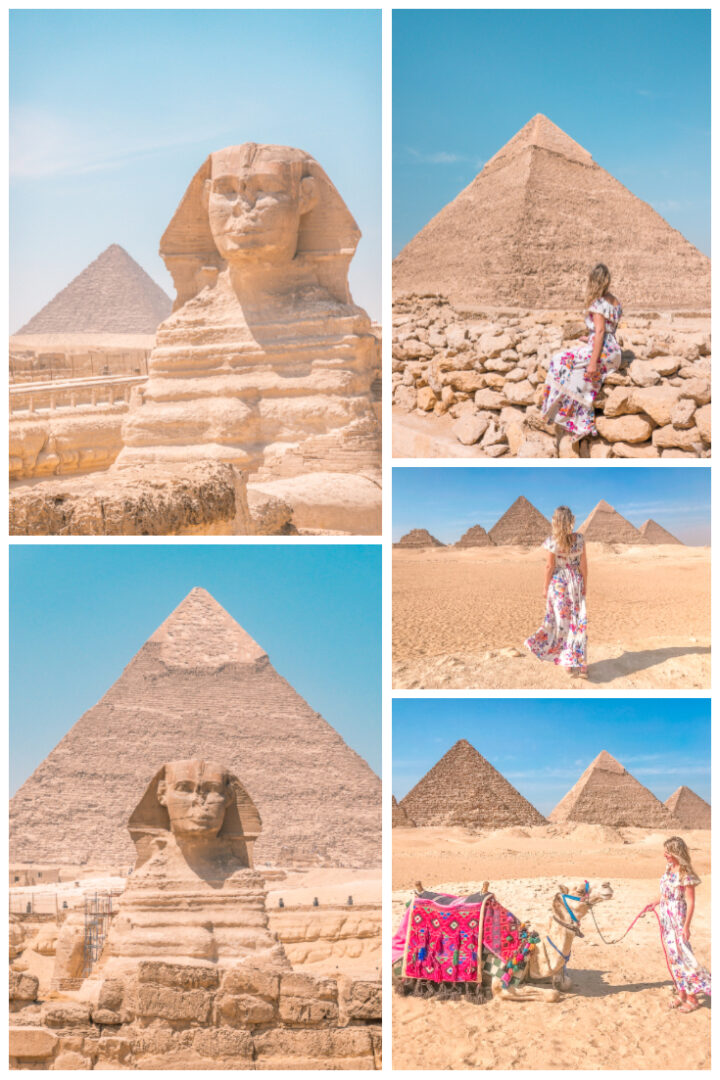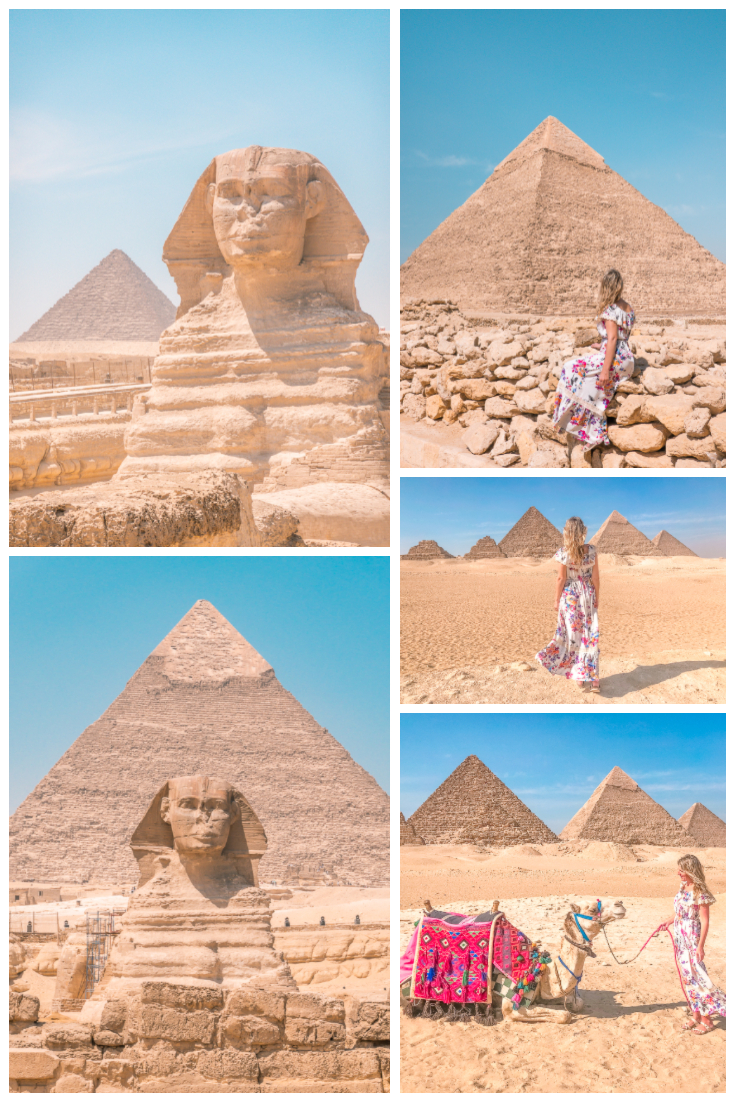 The first thing you want to do in Egypt is see the pyramids! Plan for at least half a day at the pyramids.
We spent almost all day there. Since it was our first day in Egypt we took a more relaxing morning to catch up on jetlag and enjoy breakfast at the hotel. We arrived at the pyramids around 10 AM and stayed until around 4 PM. We took our time wandering around all the pyramids, going to the solar boat museum, and even took a camel ride.
If you want to get to the pyramids super early in the morning and skip the camel ride (which takes about 45 mins) you could plan for half a day here.
Whatever you do, please read the post below before visiting the pyramids!!