Australia is a beautiful country, and they have some incredible food! Check out My Favorite Australian Food and where you can find it!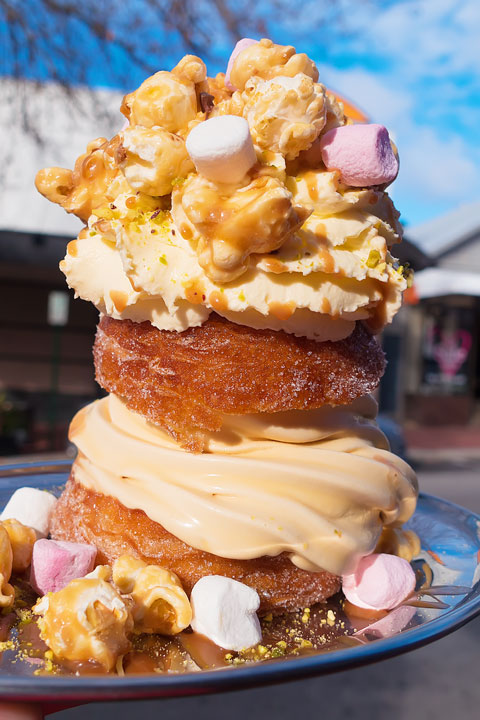 The Best Australian Food
After an amazing week exploring the secluded beaches and undisturbed outback of Western Australia, I had a few days to spend in the lively, bustling city of Perth, Australia's sunniest capital. Perth is a happening city — home to beautiful beaches, lush, green parks, culture and nightlife, trendy boutiques and restaurants galore. I really had no idea what to expect when it came to "Australian food", so I thought I'd show you a few highlights from my 2 days in Perth! :)
What I found is that first, Australian food is a melting pot of cultures and cuisines — Japanese, Chinese, Thai, Indian… These countries are so close to Australia and have had a massive influence on their style of cooking today.
And second, Australian food is gorgeous. Australian chefs go above and beyond to make sure that their food — even at every day, casual cafes (we're not talking about Michelin-starred restaurants here) — are beautifully presented.
Where to Eat in Australia
Whisk Creamery
Just look at the salted caramel cronut ice cream sandwich (pictured above, from Whisk Creamery) with caramel popcorn, crushed pistachios, and pink marshmallows!!! :)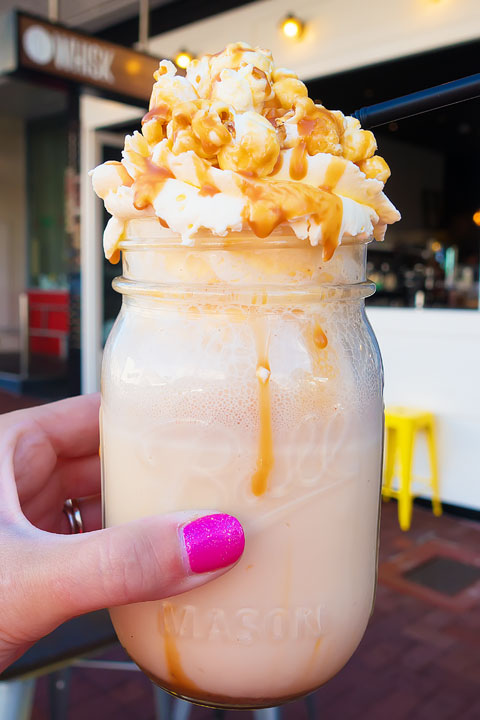 Also from Whisk, a salted caramel popcorn milkshake! Whisk has so many fun, freshly made gelatos and desserts. You can create and customize your own cronut ice cream sandwich with choice of gelato and toppings. A must if like fun desserts!!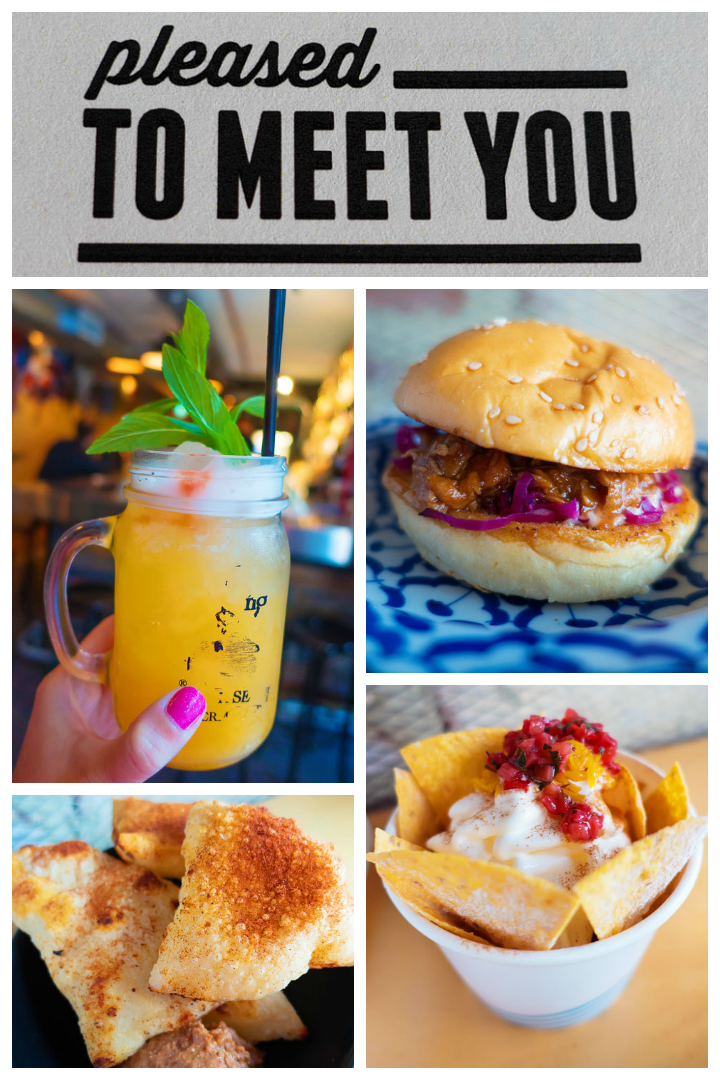 Pleased to Meet You
Now before I go any further, let me just say — if you are ever anywhere remotely near Perth, and if you even remotely like food — like, as in, you don't HATE food — the number one thing you HAVE to do in Perth is take a food tour with Food Loose Tours. Oh my gosh. I did one my first night in Perth and it was the most fun and delicious night ever.
We literally ate our way through Perth. We got to sample small bites from all of the best restaurants, bars, and cafes all over the city. We explored back streets and alleyways with an extremely entertaining and very knowledgeable guide. I would've never gotten to experience so many fabulous restaurants on my own!!
Our first stop was Pleased to Meet You. They offer small bites perfect for sharing. We got the pulled pork bun, fry bread (yum!) and for dessert, ice cream "nachos". The chips were cinnamon sugar tortilla chips with ice cream, strawberries, and mango presented to look like the sour cream, tomatoes, and cheese on traditional nachos. So fun!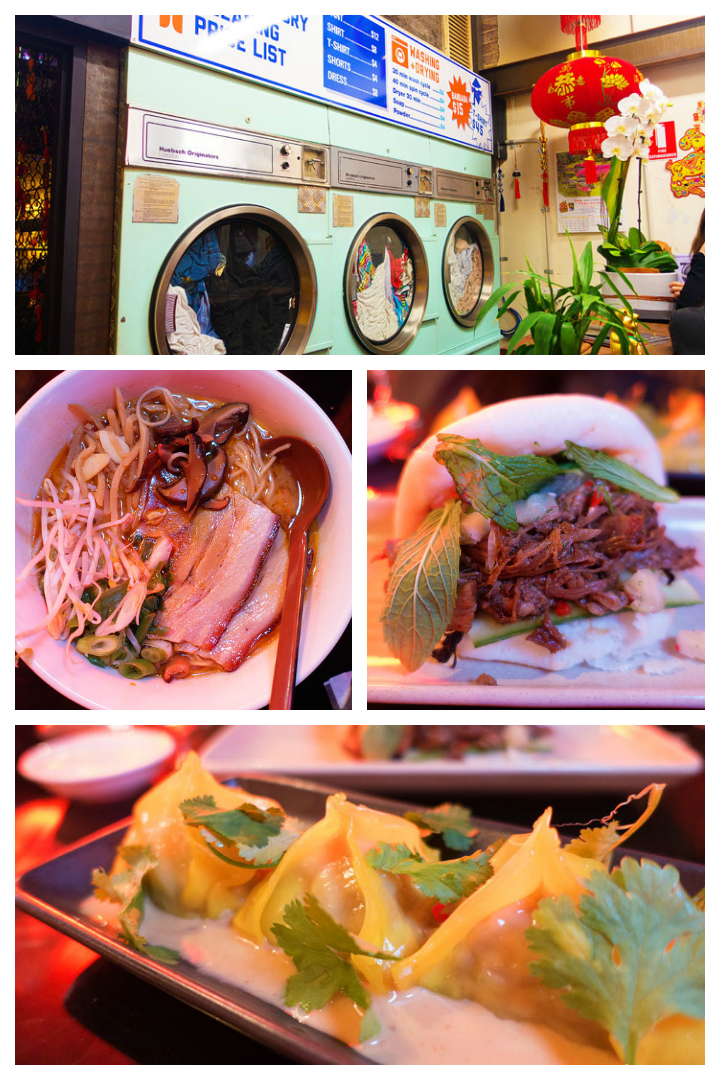 Lucky Chan's Laundry & Noodlebar
Another highlight of the night was Lucky Chan's Laundry & Noodlebar. From the outside, Lucky Chan's totally looks like a laundromat. But on the inside is some of the best Chinese and Asian food I've ever had. Steamed pork buns, ramen noodles, dumplings… Everything was amazing. I would definitely recommend Lucky Chan's if you are ever in Perth!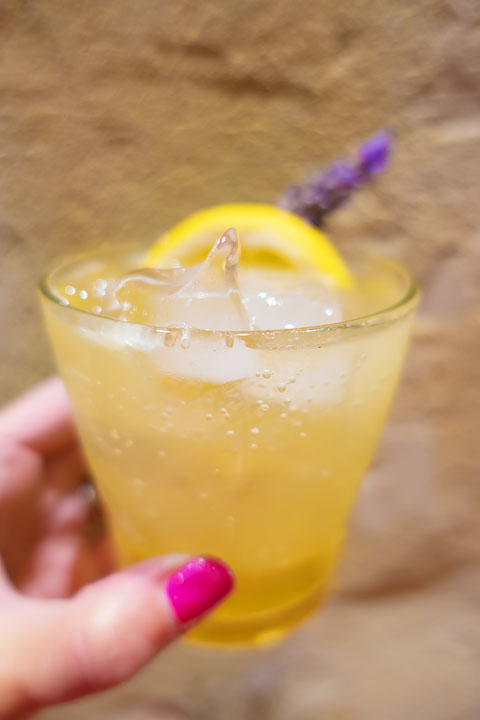 No Mafia
To finish the night, we had a cocktail at at No Mafia. Now, I'm not a big drinker. I just don't like the taste of alcohol. I can't even handle beer or wine! It's too strong. So I don't enjoy any drink where you can taste the slightest amount of alcohol. But to be a good sport, I tried this Noccello Limonade. It's a simple combination of hazelnut liqueur and lemonade, garnished with a fresh sprig of lavender. It was unbelievably good. I would've never thought to combine those two flavors! I drank the entire thing. I loved it. If you are in Perth and looking for a fun stop for a drink, definitely check out No Mafia!!
And for more fun places you can't miss in Perth, definitely do a Food Loose Tour!! :)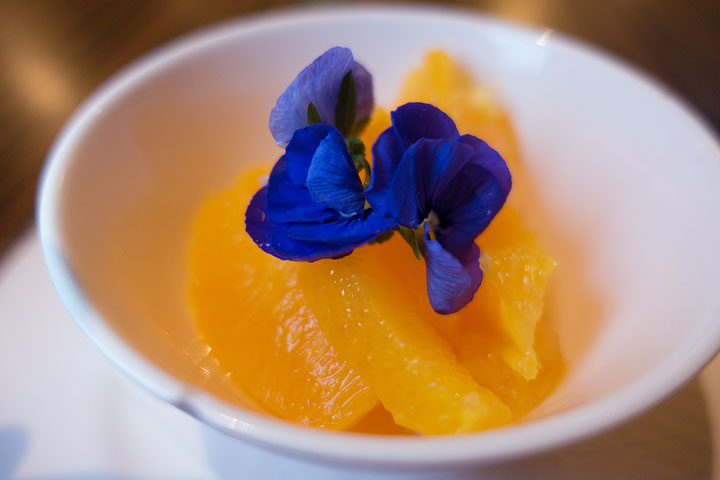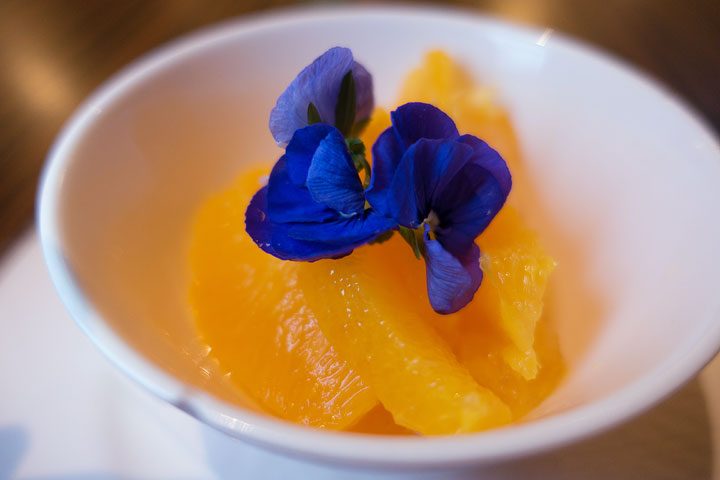 Now, see what I mean about even simple food being presented beautifully?? The next morning for breakfast all I wanted was an orange. I thought I would just grab one really quick from the buffet at the hotel, but when I got down there for breakfast, I realized it was a sit down and order type breakfast place. Since I didn't really have time, and would be ordering a real breakfast later, I asked if there was any way I could just have an orange from the back. They said of course, and offered me a table. This is how my orange came out. Peeled, arranged, and with an edible flower on top! :)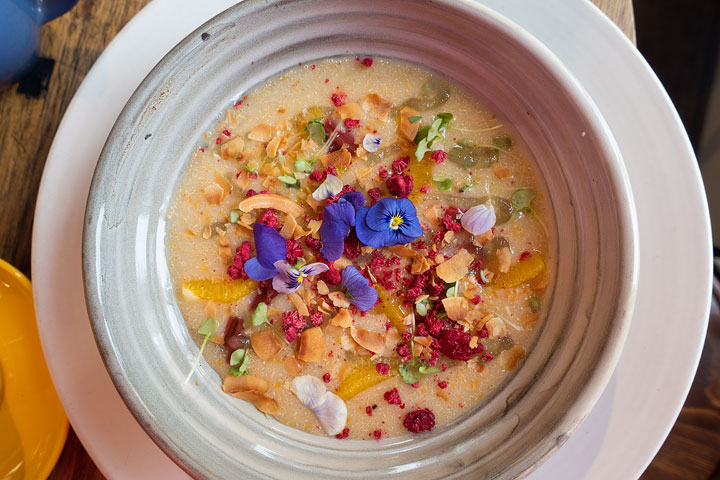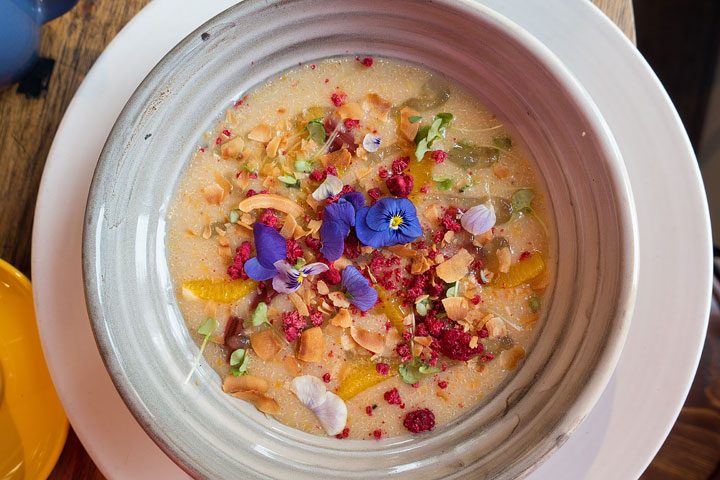 Il Lido
Later that morning, I went for "real" breakfast at Il Lido, a bright and airy cafe on the beach. Even the simple porridge was plated gorgeously!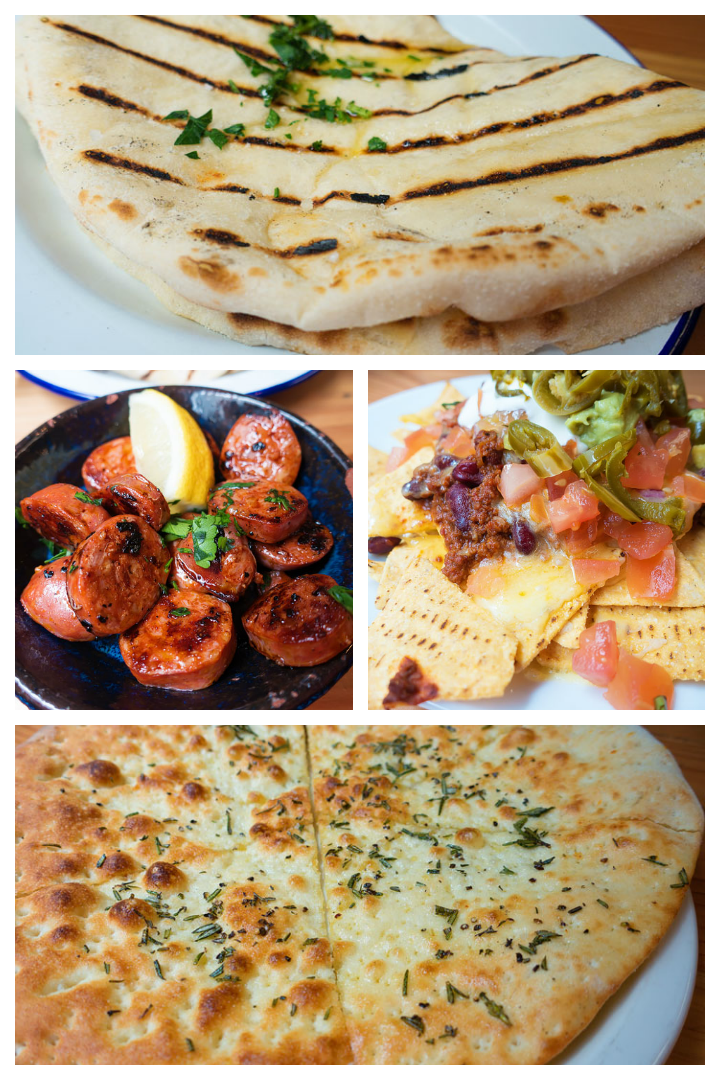 Little Creatures
Ahhhhhhh…..Omg. You guys. This is  Little Creatures. This place is why I gained 10 lbs in Australia!! I spent the afternoon in Fremantle, a quirky neighboring town just outside of Perth. We had lunch here. The entire menu looked SO GOOD! I wanted to order ALL THE THINGS. Handmade pizzas, warm pita bread, nachos, chorizo… This place is also perfect for sharing!! If you are ever in Perth definitely check out Fremantle and Little Creatures!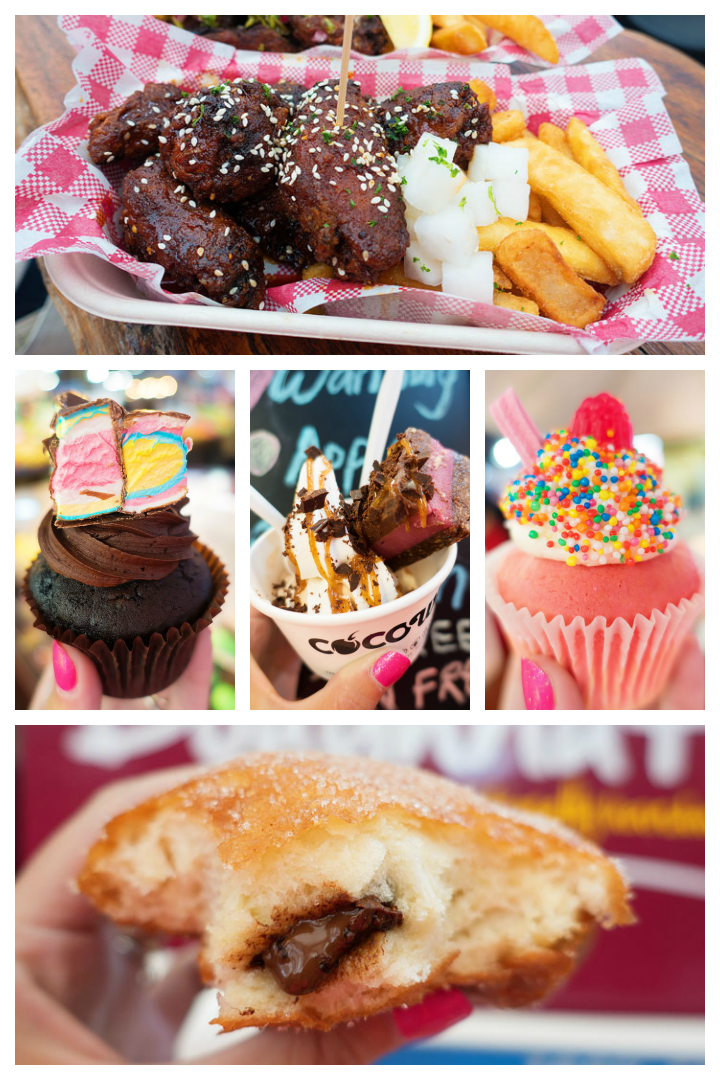 Fremantle Markets
That afternoon we wandered around the Fremantle Markets. There are so many fun, trendy boutiques here, not to mention all the fun food! :) Cupcakes, freshly made doughnuts stuffed with chocolate, wings, and a new-t0-me dessert: CocoWhip. CocoWhip is a frozen soft-serve ice cream-like dessert made using ONLY coconut water. It's gluten-free, vegan, and dairy-free. And it tastes a lot like vanilla soft-serve! I could totally get on board with CocoWhip! If you are ever in Fremantle, definitely check out the Fremantle Markets!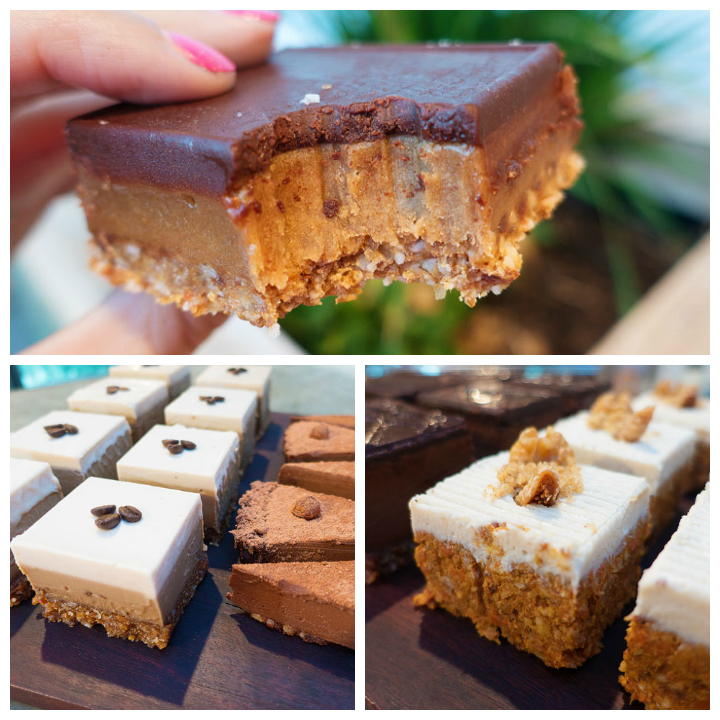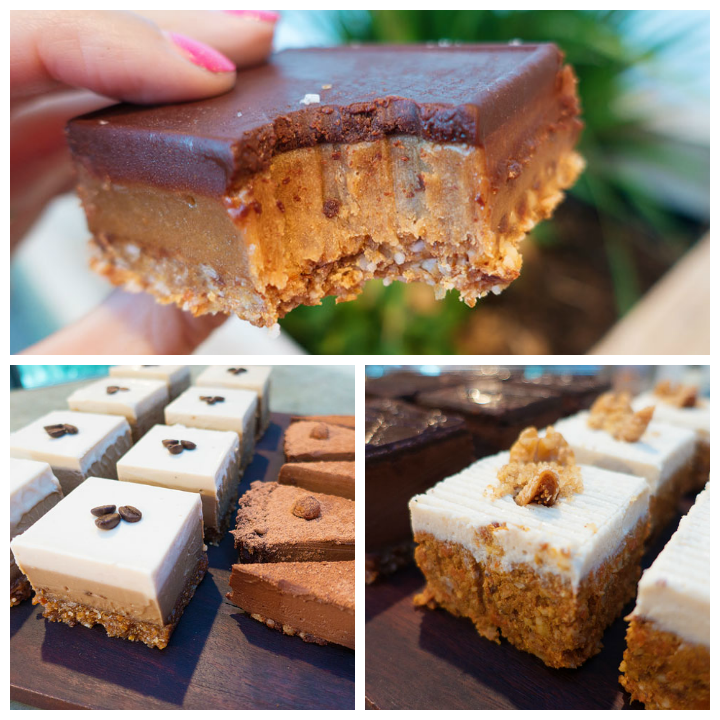 The Raw Kitchen
Another fun restaurant we checked out in Fremantle was The Raw Kitchen, a bright warehouse space serving raw food and vegan dishes. Of course I went straight for dessert. ;) Loved this chocolate caramel bar!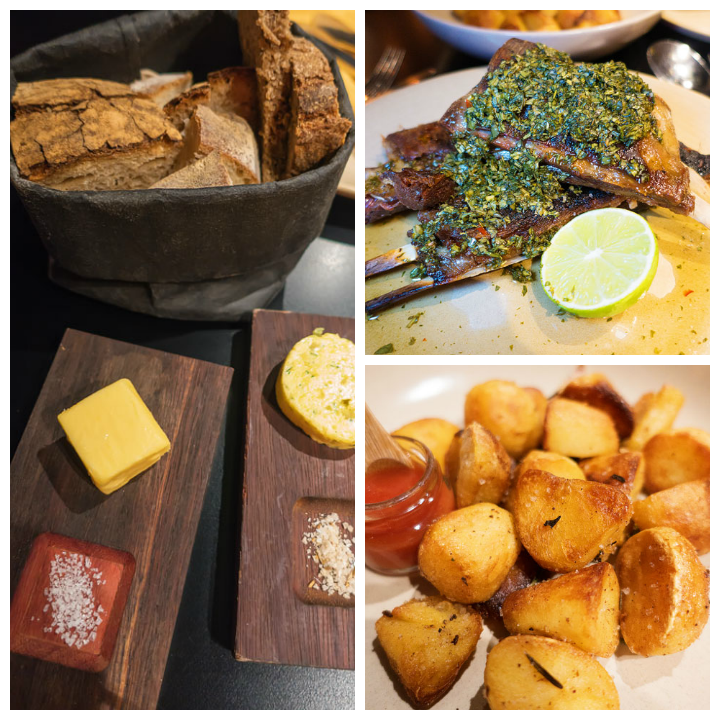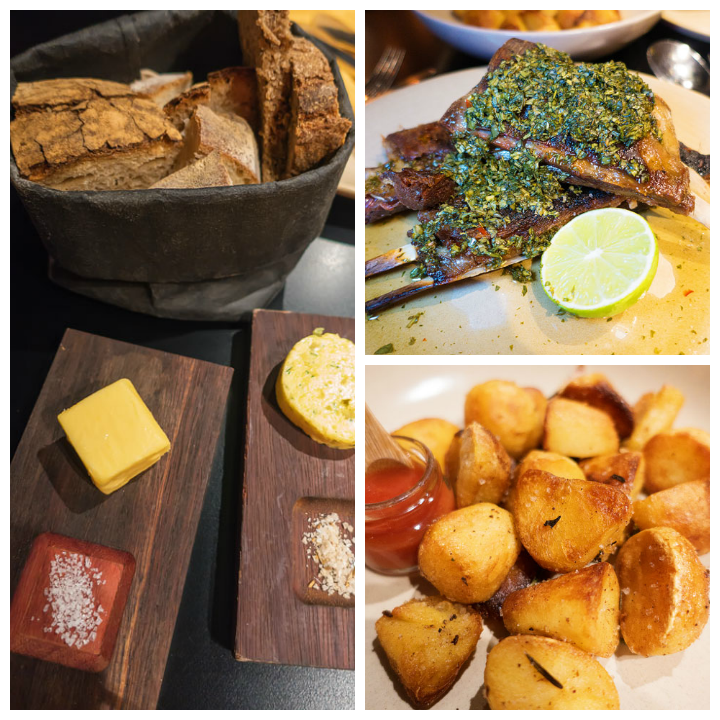 Bread in Common
That night we had dinner at Bread in Common. Seriously loved this place. They serve artisanal, freshly baked bread with gourmet herbed butter and salt. The food was fabulous! Loved those crispy potatoes! Another highlight of the trip.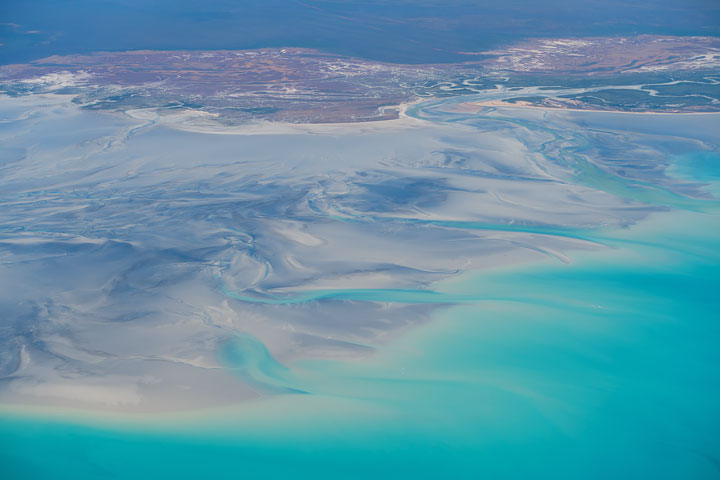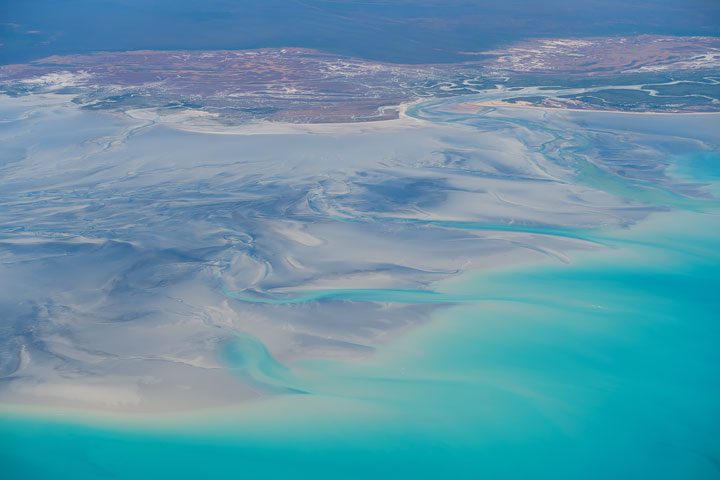 In conclusion, I LOVE AUSTRALIAN FOOD!!! I seriously want to go back and just eat my way through Western Australia. I ate SO good here. And gained way too much weight! But I'm already dying to go back.
From Perth, I picked up my passport and headed to my next destination… Bali!!!
Until next time! xoxo