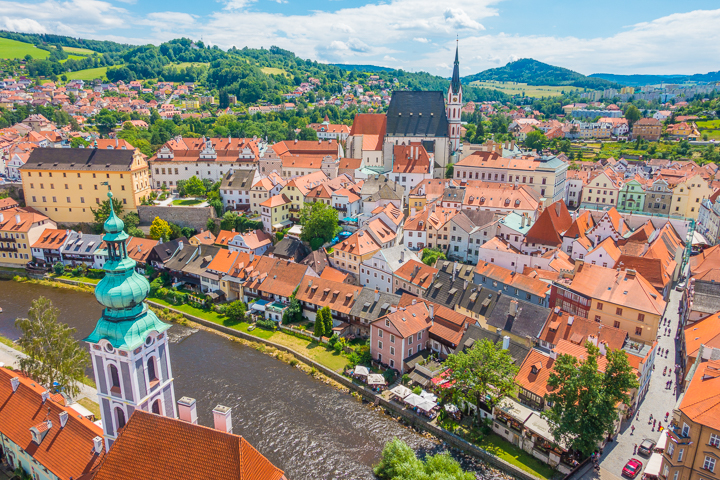 If you ever have the opportunity to visit Prague or the Czech Republic, I highly, highly recommend setting aside at least one day to visit the most beautiful, picturesque medieval village in southern Bohemia… Cesky Krumlov.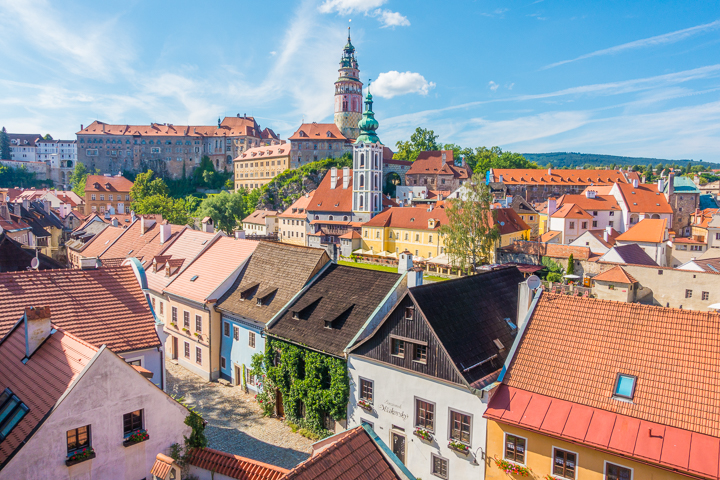 Cesky Krumlov is a colorful, charming town with cobblestone streets and centuries old homes, inns, shops, and cafes.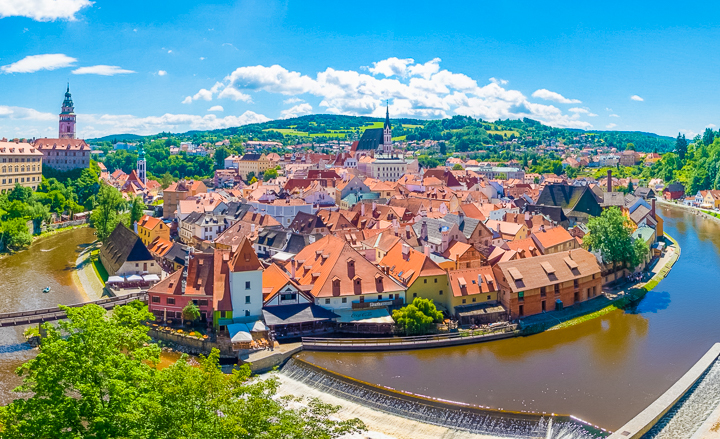 There's a gothic belltower, a winding river, a beautiful church on a hill, and sprawling countryside all around.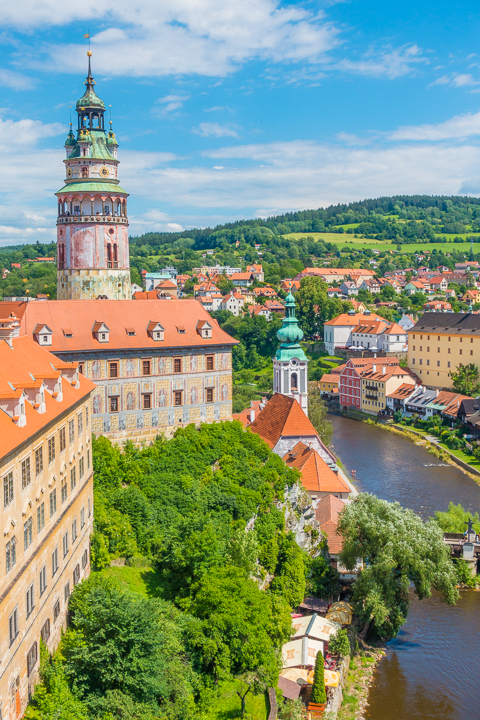 On a warm sunny day you can rent a canoe and take a lazy float down the river.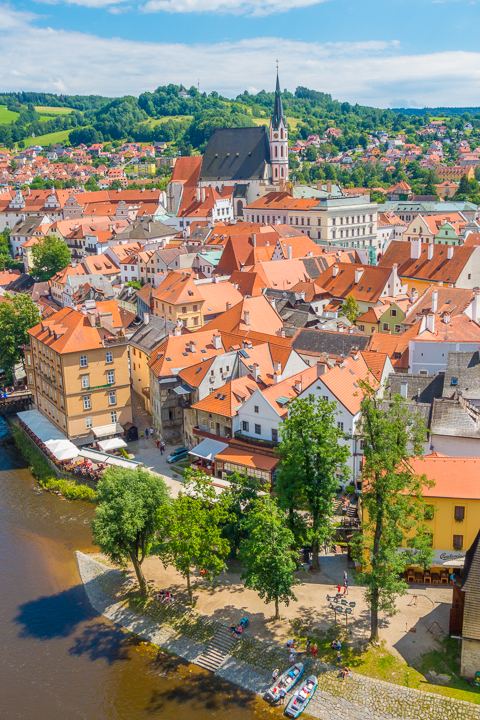 Cesky Krumlov is straight out of a fairytale.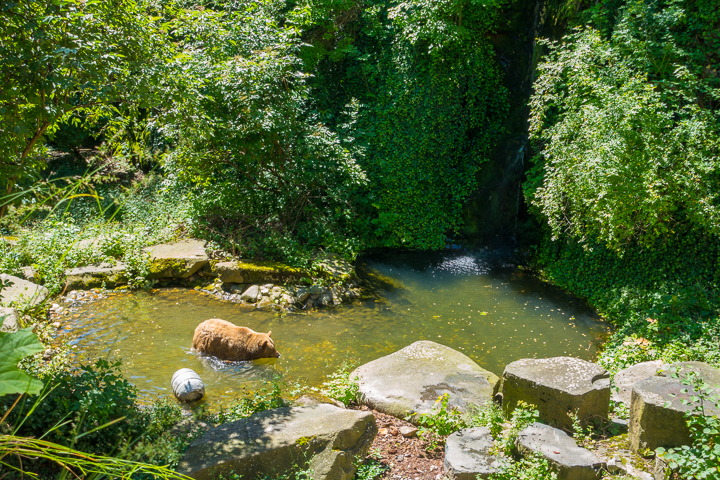 There's even a moat around the town walls! It's guarded by two very well looked-after bears. ;)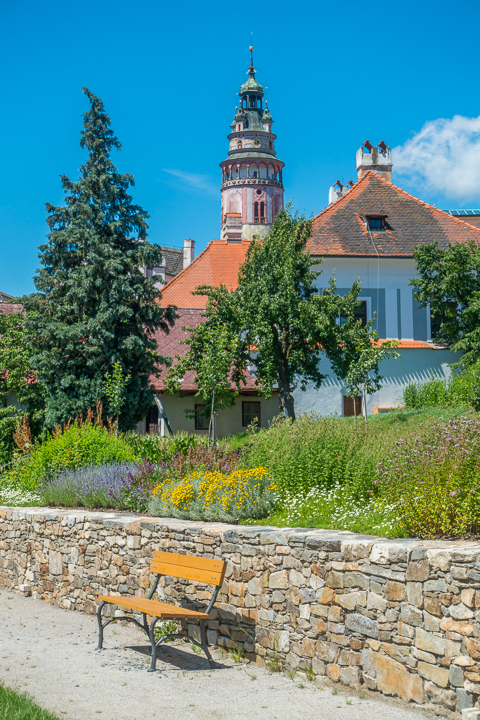 Take a walk… have a picnic… hold hands…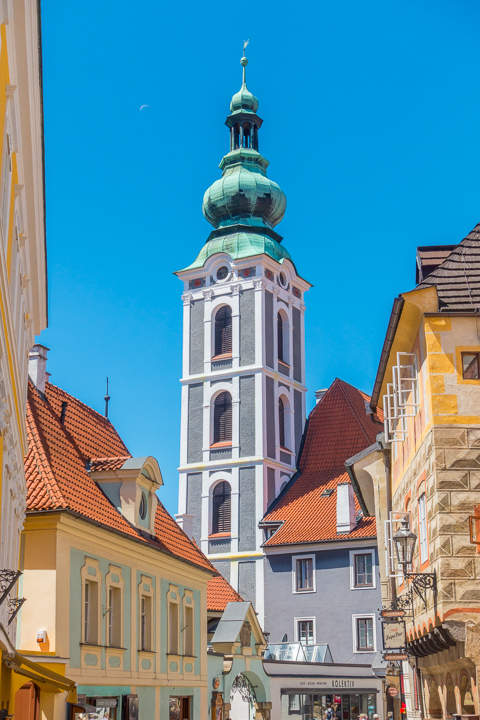 This town radiates authentic old-world charm.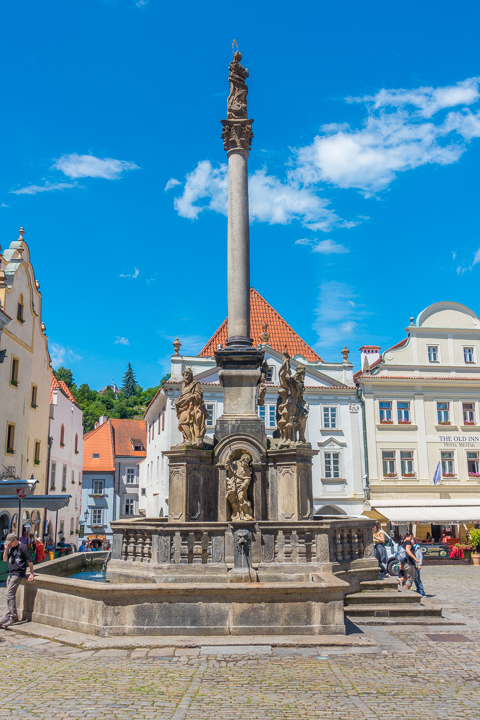 I'd love to visit the town square at Christmas.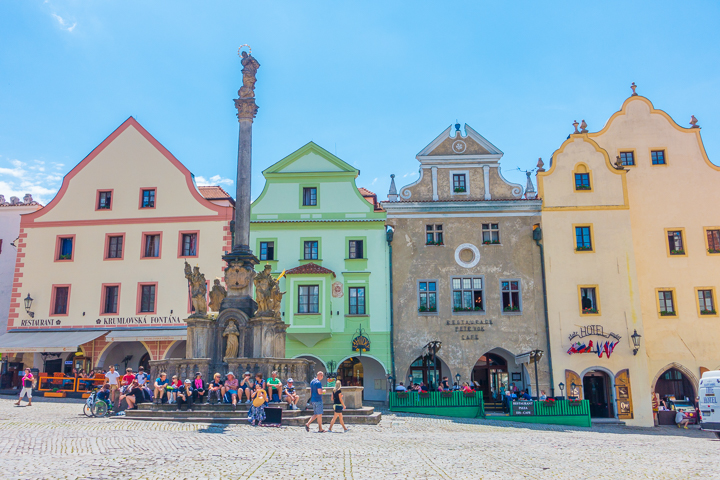 I bet it's beautiful with Christmas markets and decorations!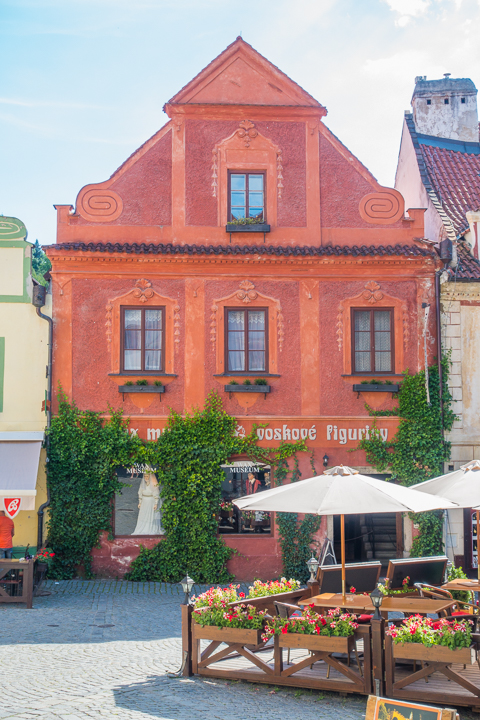 I couldn't stop taking pictures.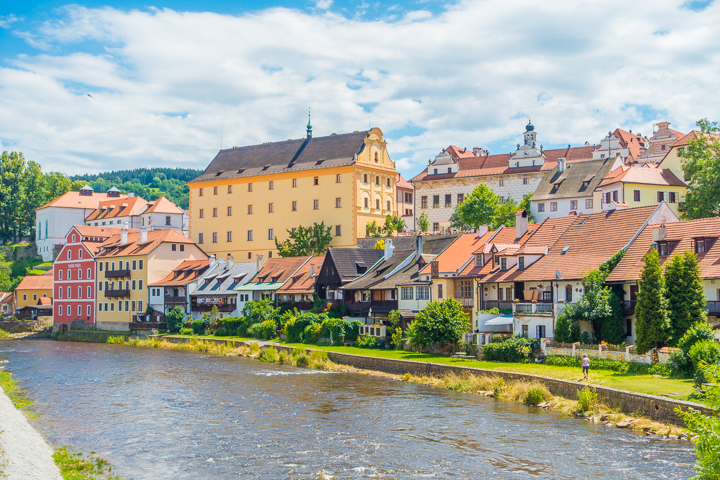 We had lunch at a cafe on the river.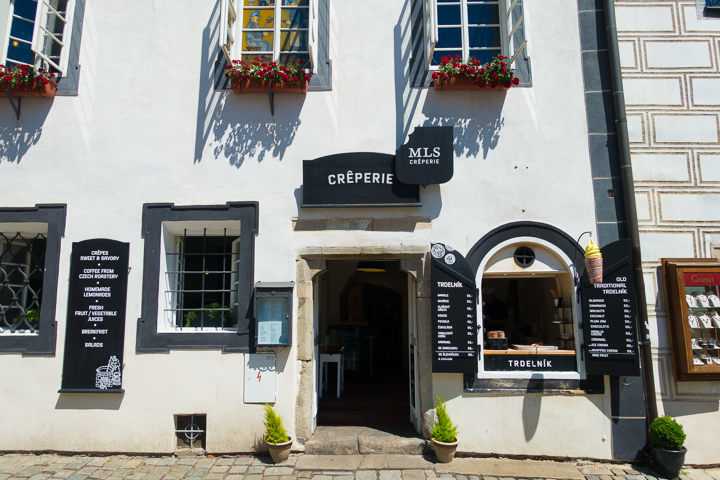 For dessert you'll definitely want a tredelnik! ;)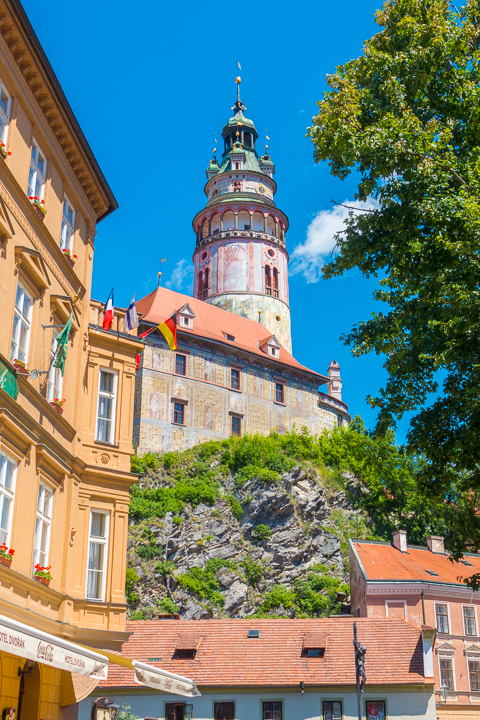 Go up in the tower for an amazing panoramic overlook of the village.
So, so beautiful.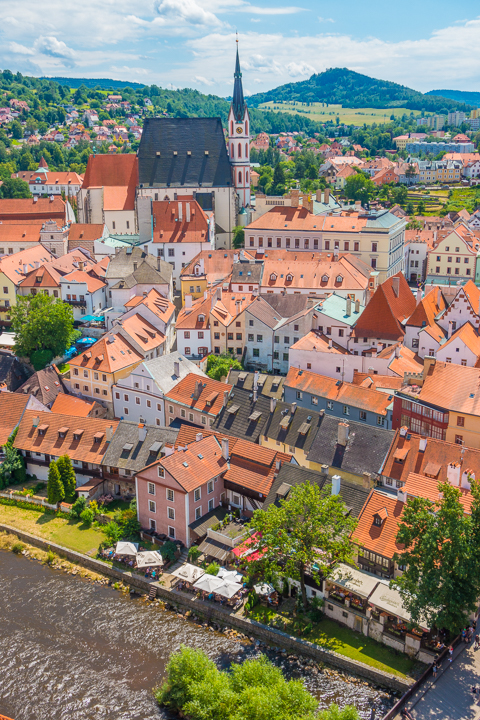 That church!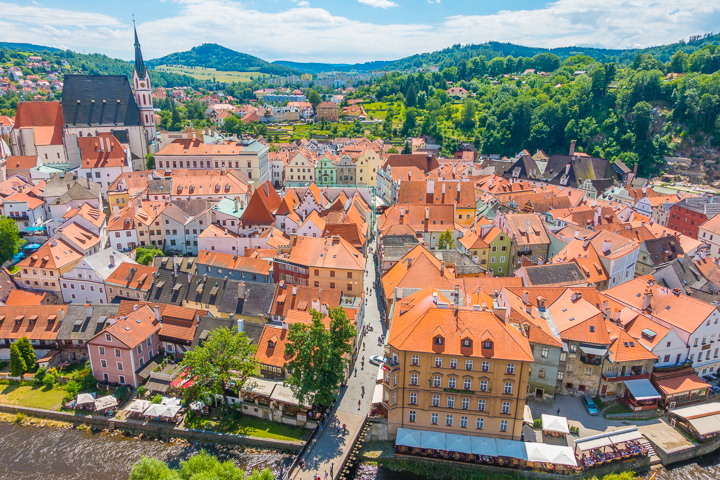 Honestly it looks like a painting in real life.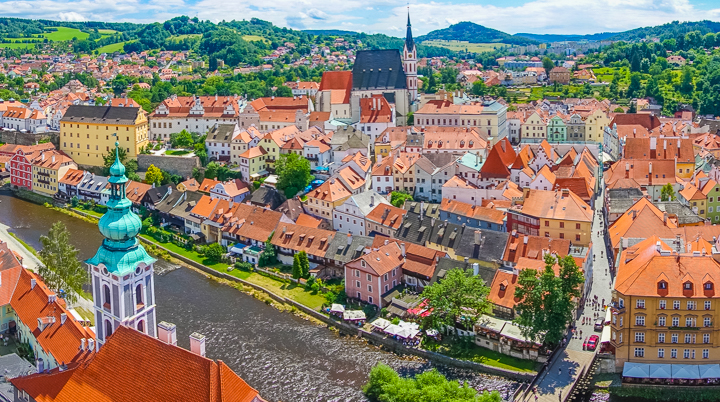 Cesky Krumlov is an easy day trip from Prague.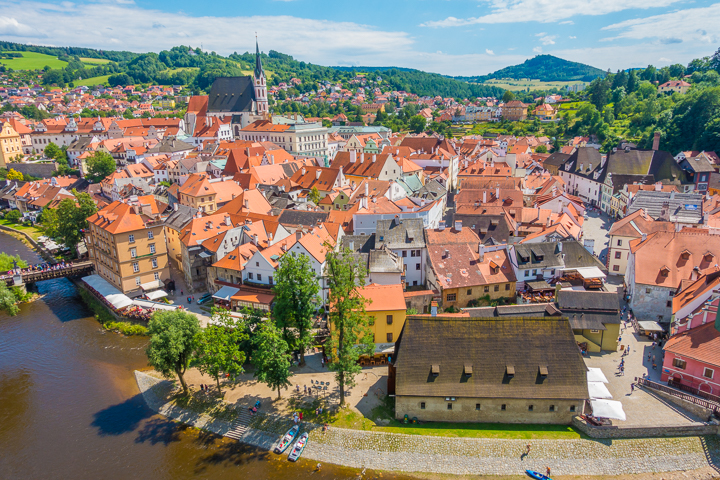 We took a fabulous tour with Think Prague.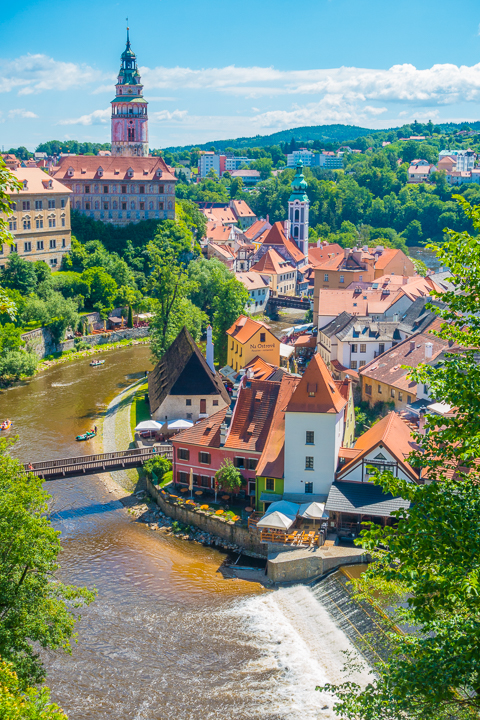 They showed us all over town, took us to all the most beautiful, hidden spots, all the best overlooks, showed us an amazing restaurant by the river, and a wonderful cafe for a local specialty treat.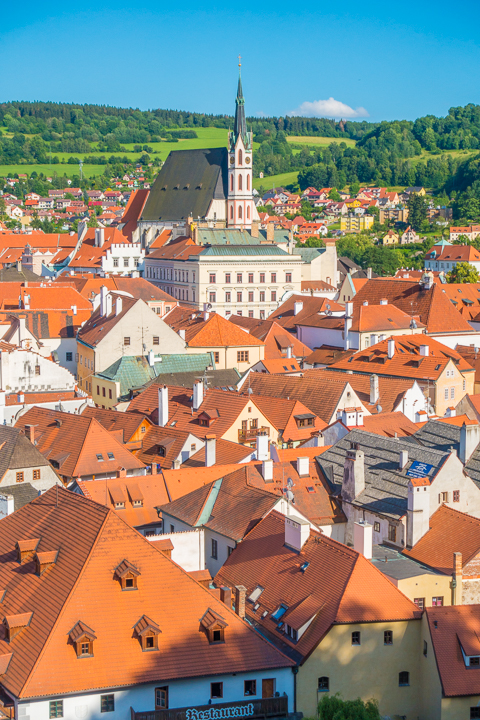 We took a tour of the castle, the revolving theatre, and that beautiful church on the hill.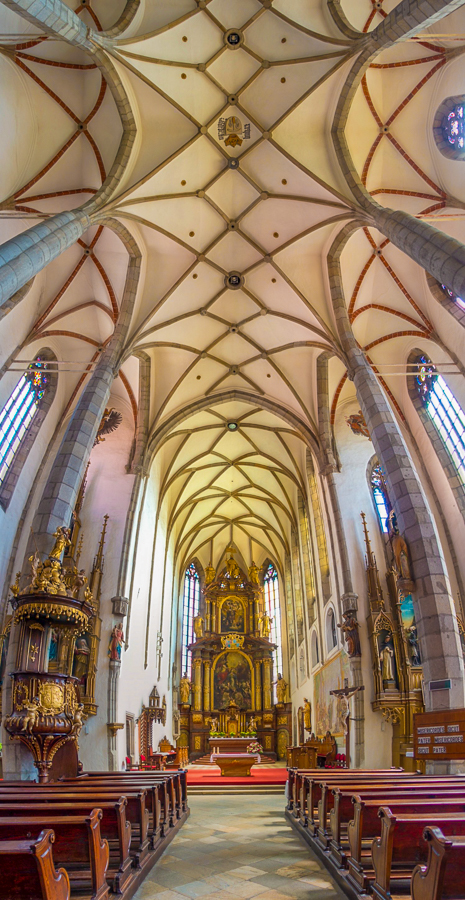 Here's a peek inside the church.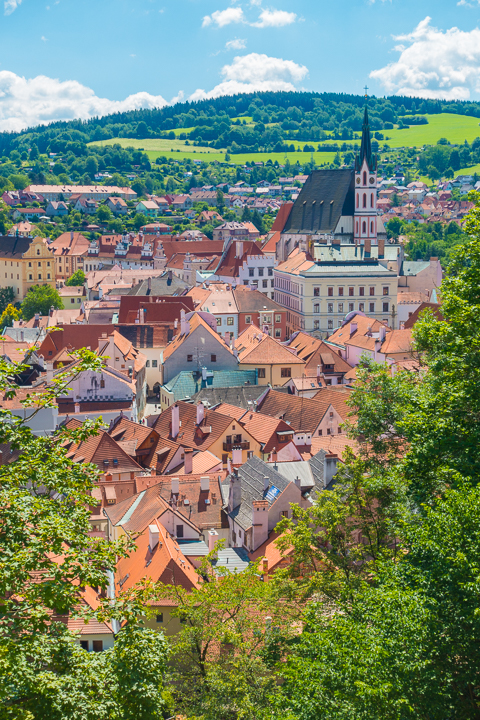 Highly recommend a day trip to Cesky Krumlov with Think Prague. I fell in love!!
Thanks so much for reading! Until next time!! xoxo