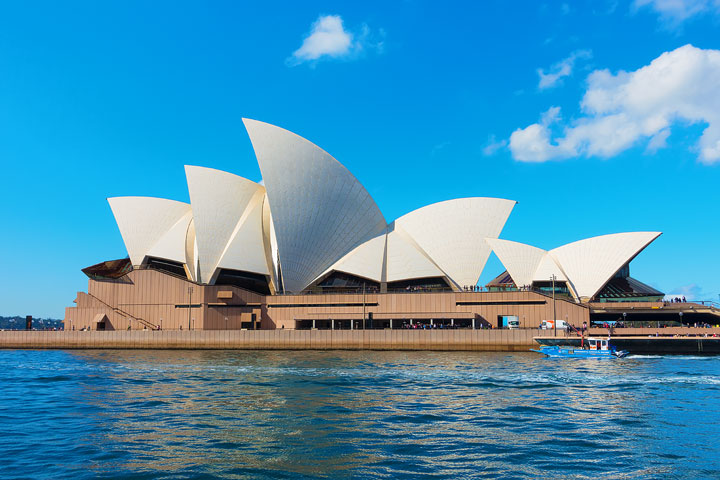 Greetings from Australia!!!! Last summer Kevin and I spent a week in Sydney, Australia. We had such an amazing, incredible, unforgettable time, with so many once-in-a-lifetime experiences, and I took SO many pictures that I feel like I am just now able to go through them all.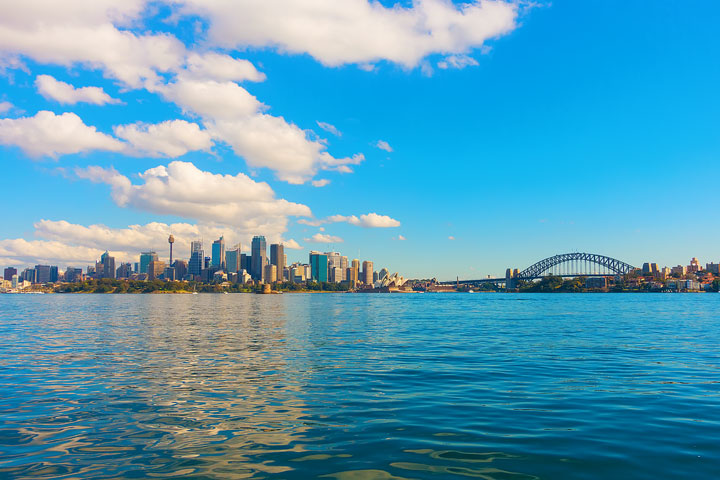 You guys, I fell in LOVE with Sydney. I would 100% move there in a HEARTBEAT.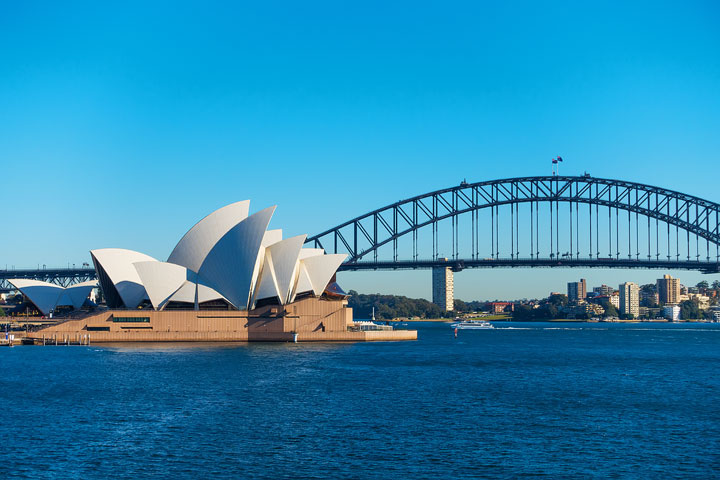 With all my travels, everyone always asks me where my favorite place I've ever been is. I used to not have an answer — I liked them all equally as they were all different and all had great qualities.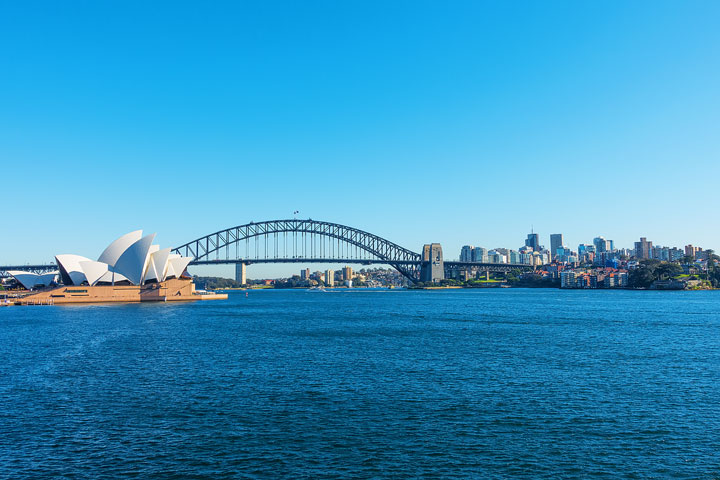 Now it's Sydney. Hands down.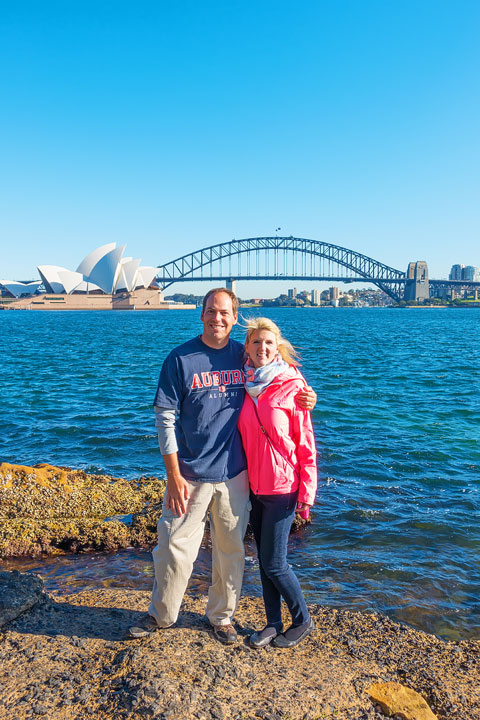 Sydney is so unique. It's got the incredible food scene, upscale shopping, hip culture, and big-city feel of New York City.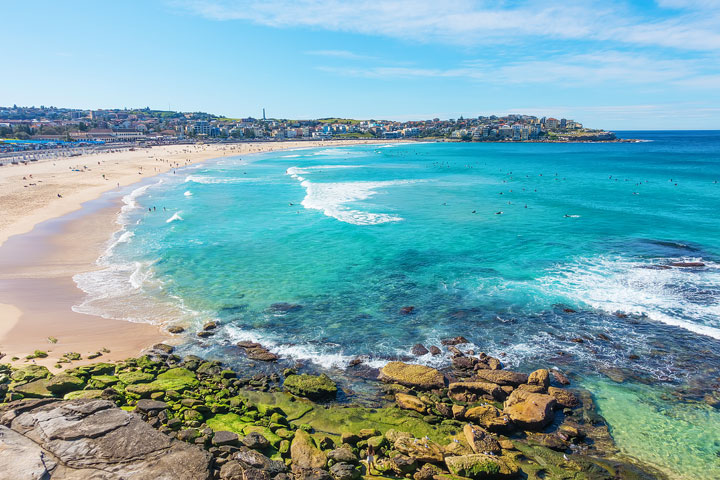 But just minutes away it's got stunning, white sand, crystal clear, turquoise water beaches of a tropical island. I've never been anywhere else that has that feel.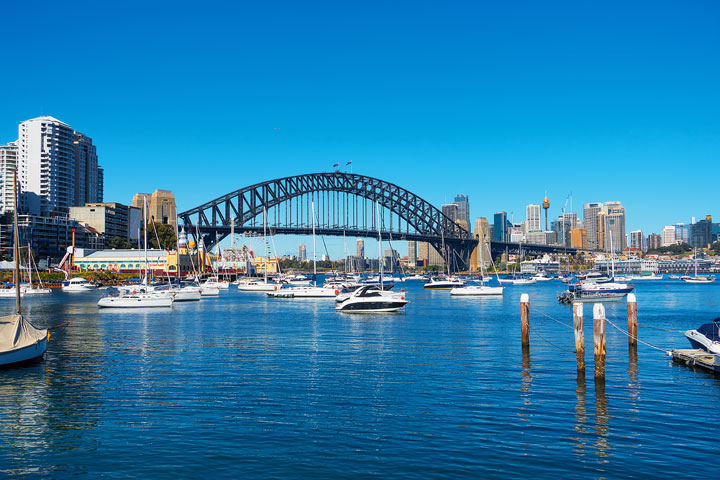 Our first day in Sydney we took a Sydney City Tour with Australian Luxury Escapes. This was a great way to get acclimated with the city on our first day. They will pick you up and drop you off at your hotel, so you don't have to worry about finding (or getting to) a meeting point. Our guide took us to all the signature must-see spots in Sydney, gave us a thorough history of the city, and showed us the best places for photos. The tour even includes lunch at the private Royal Cruising Yacht Club of Australia!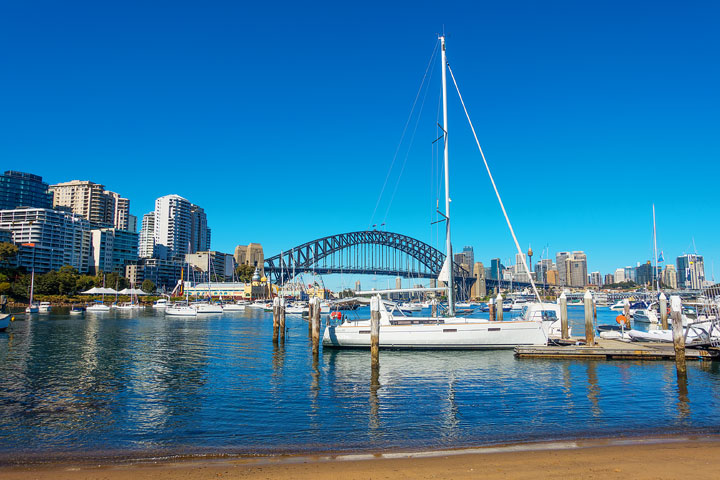 Our guide showed us some "off the beaten path" beaches in Sydney with stunning views, like Quiberie Park overlooking Lavender Bay and the iconic Sydney Harbour Bridge.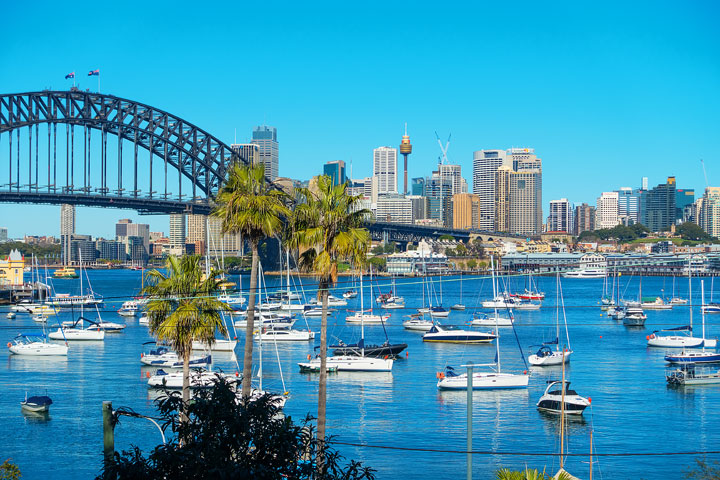 I would definitely recommend checking it out, and the views from Wendy's Secret Garden as well! So fun to walk around and explore. You could do this in less than an hour.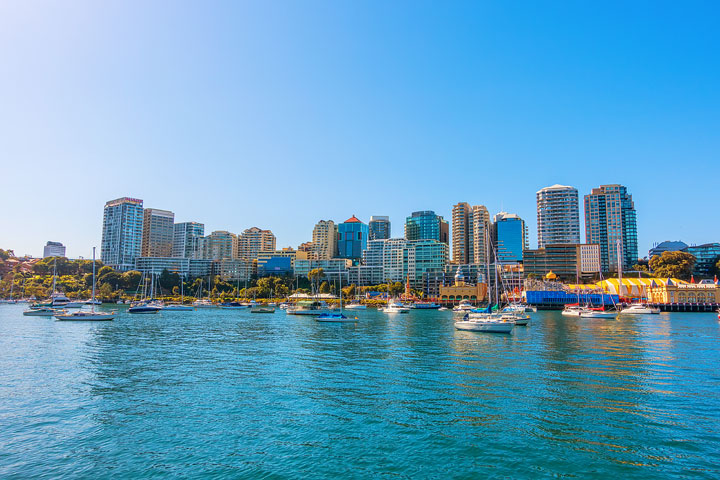 Another favorite spot on the tour was Dawes Point Battery, under the Sydney Harbour Bridge.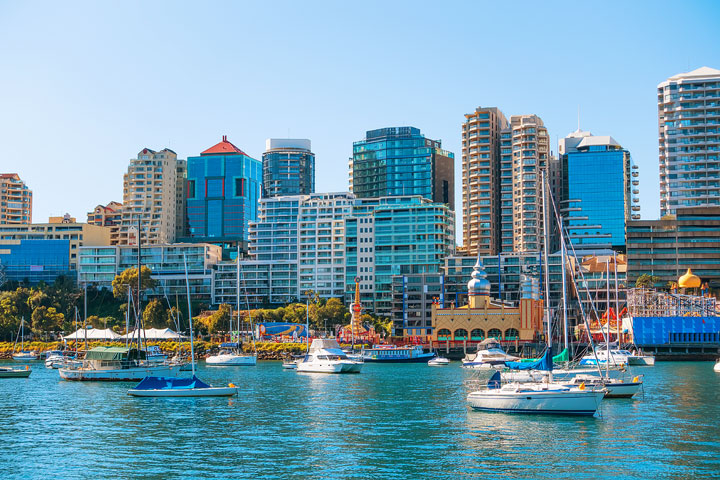 Dawes Point Battery has great views of the Sydney Opera House (it's where I took the first photo in this post), and you can see the main ferry station, so you can watch all the ferries come in and out. You can also see across the harbor to Luna Park, a historic amusement park in Sydney.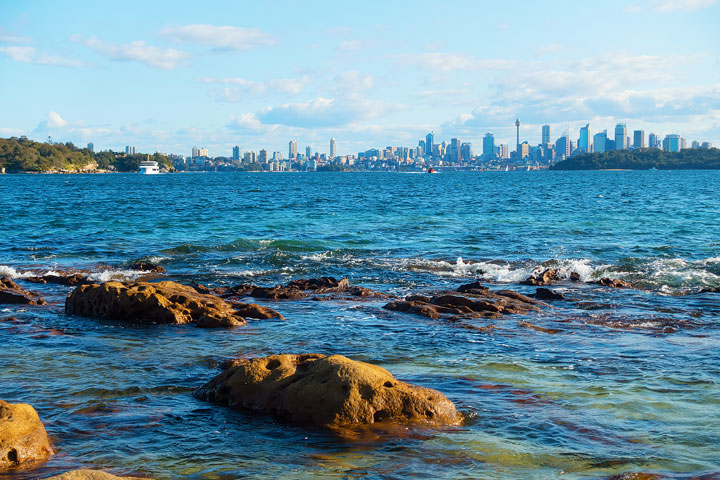 Our tour took us to all the popular beaches, like Bondi and Manly, but also took us to several "hidden" beaches, where there was not a soul in sight, like this spot on Rose Bay.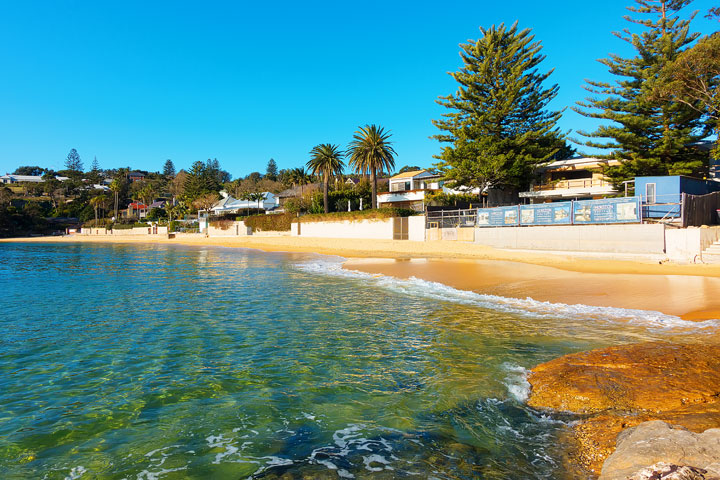 Here was another "secret beach". The water is so beautiful!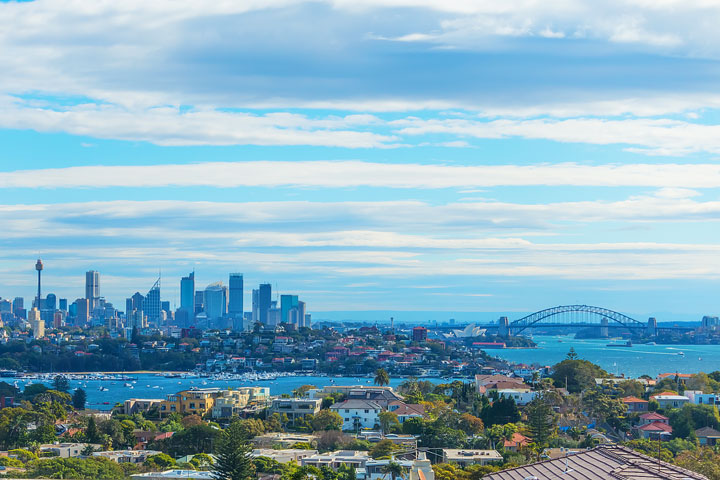 We had a great feel for the city after our Essential Sydney Tour and definitely felt confident to go out and explore on our own!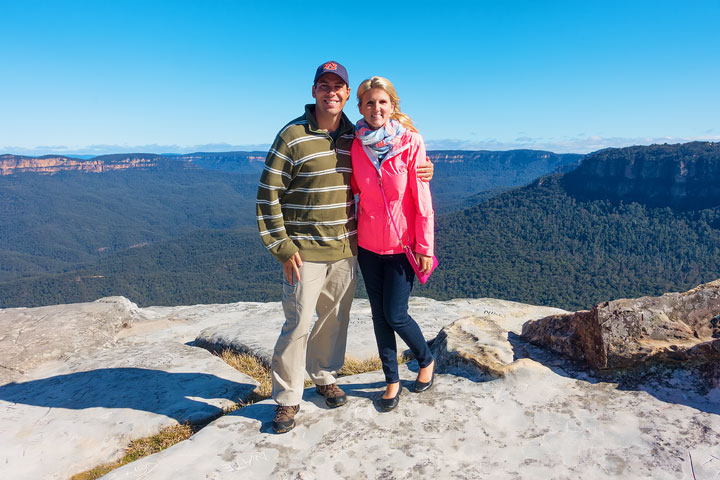 Since we were spending a week in Sydney, we also wanted to get out of the city for a day and see Australia's famous outback.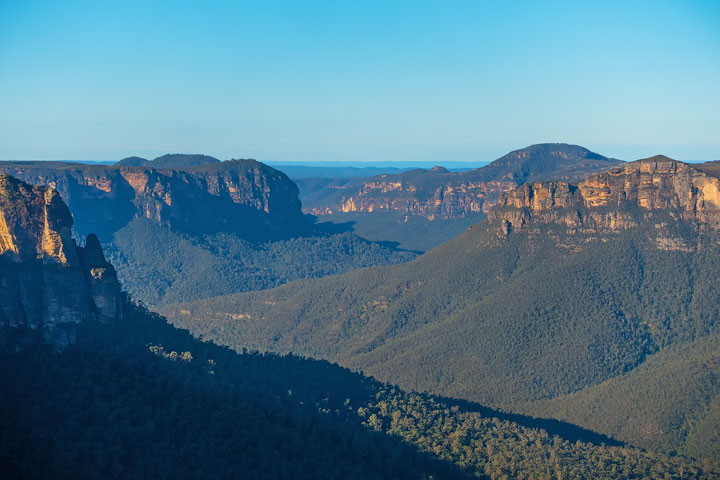 We heard that the Blue Mountains were a must-see. This World Heritage Area is one of Australia's most spectacular natural parks, and located less than 2 hours away from Sydney by car or train.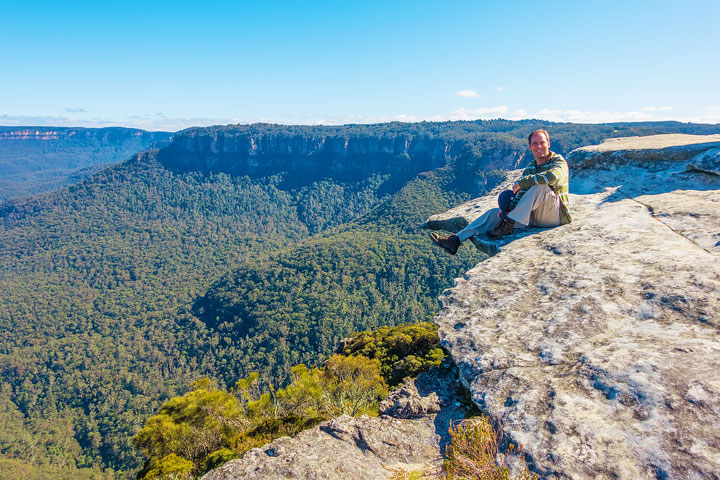 We booked the Blue Mountains Small Group Tour with Australian Luxury Escapes. Our guide picked us up from our hotel, included snacks, drinks, lunch, and all park entry fees. Our guide was extremely knowledgeable and you could tell he absolutely loved his job!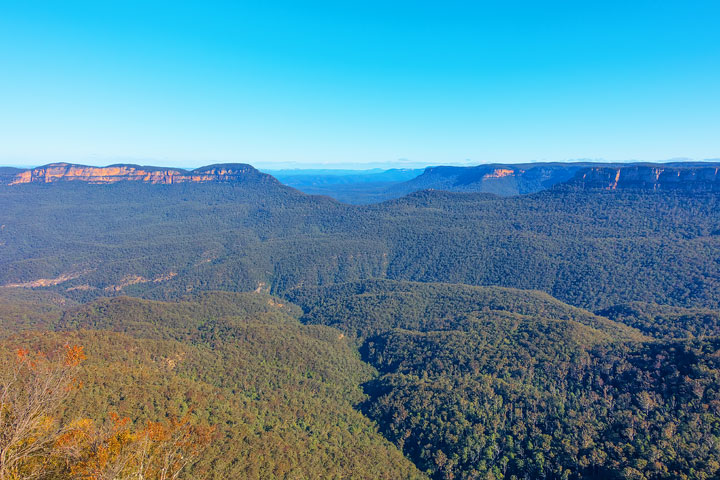 Our guide explained to us that this area is called the "Blue Mountains" because it is densely populated with oil-bearing Eucalyptus trees. The atmosphere is filled with finely dispersed droplets of oil, which combine with dust particles and water vapor to create blue light rays.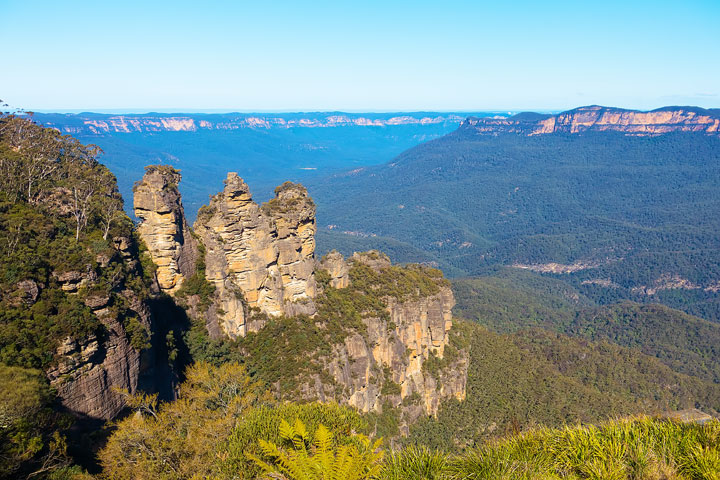 Another highlight on the tour was the famous 3 Sisters Rock formation at Eagle Hawk Lookout.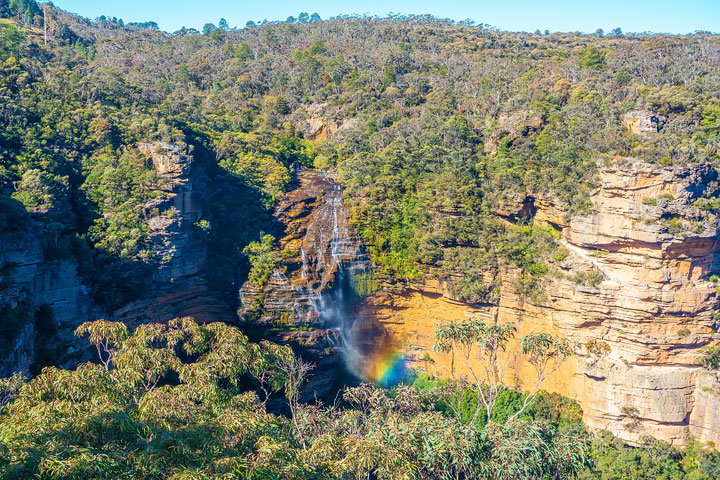 I loved the rainbow reflecting off Wentworth Falls. I only wish I could've captured how spectacular it really was — it was so much more brilliant in person!! I would highly recommend Australian Luxury Escapes if you're looking for a private or small group tour of Sydney or the Blue Mountains!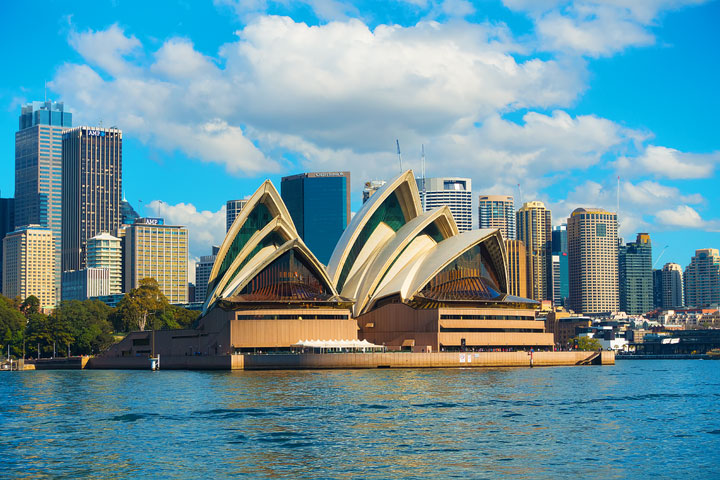 Another Sydney favorite was the ferries!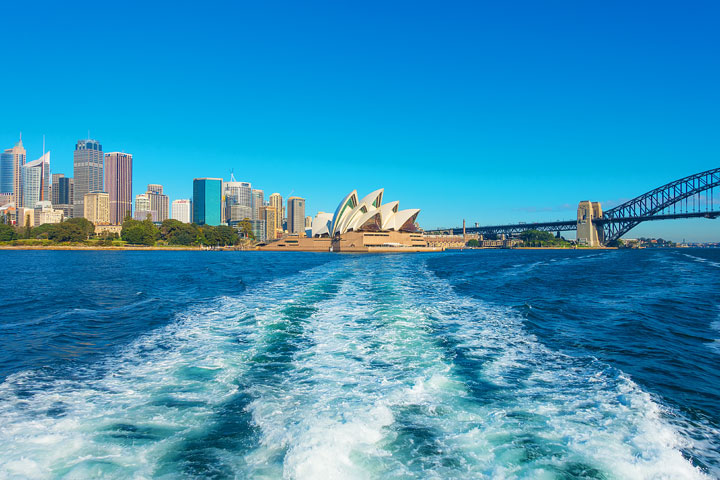 We took the ferries several times to cross the harbor.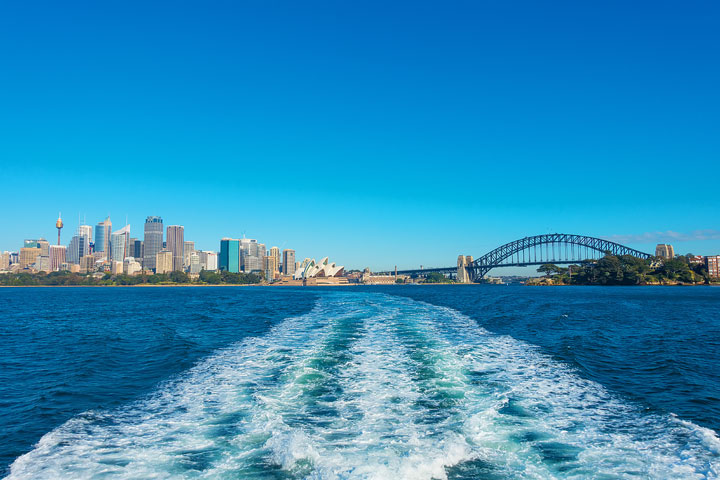 The ferries offer some of the best views of the Sydney Opera House and the Sydney Harbour Bridge!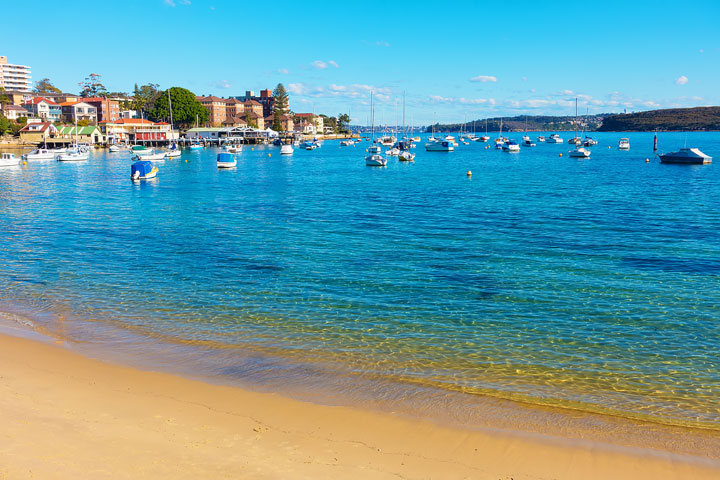 Gorgeous crystal clear water at Manly Cove Beach.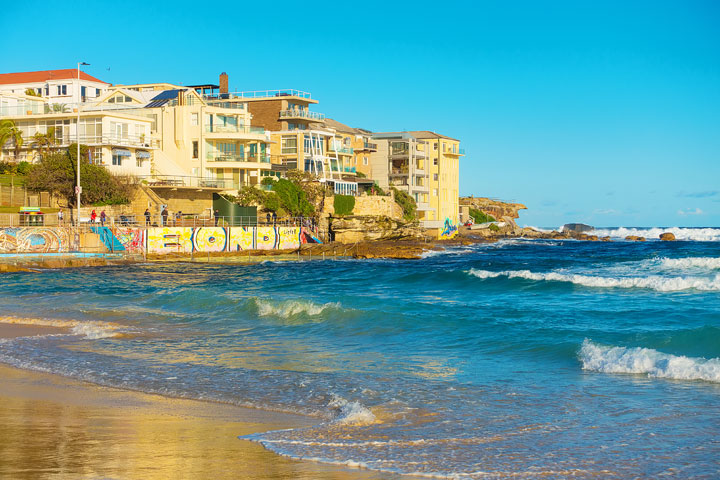 One of my favorite things we did in Sydney was the Bondi to Bronte Beach Walk.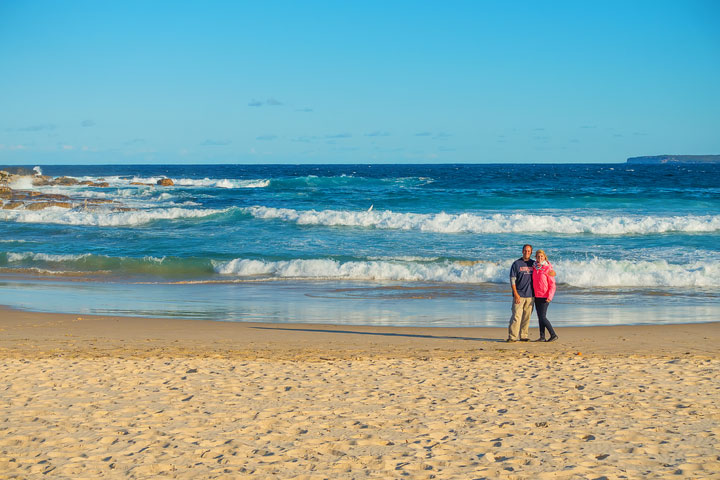 You start at the world-famous Bondi Beach, renowned for its surfing. Hugh Jackman surfs here! He tweeted he was here surfing the day AFTER we were here, of course!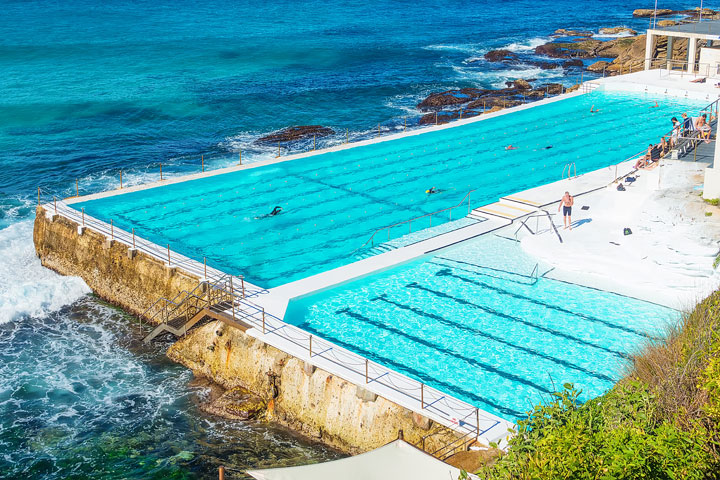 How incredible is this infinity pool at Bondi Beach??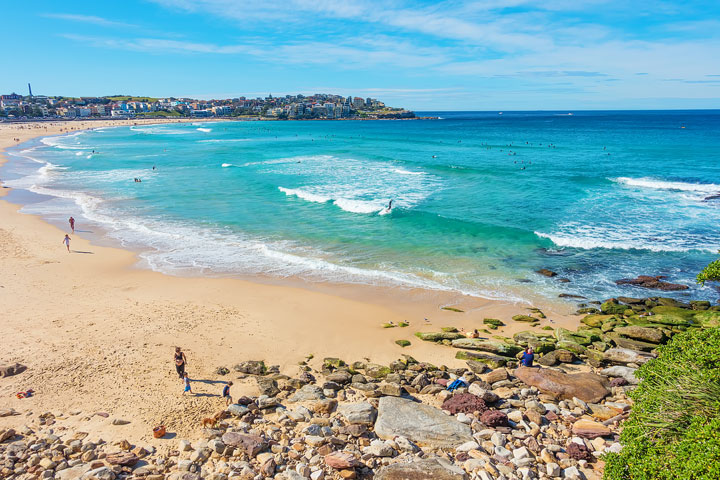 To start the walk, there is a paved path along the cliffs with breathtaking views of the beaches below.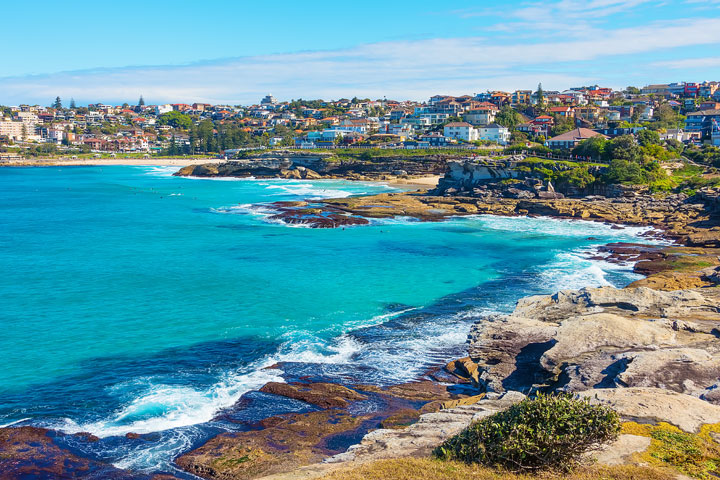 It's an easy walk, about 1.5 miles one way, and you could easily complete it in 1 to 1.5 hours, with stops.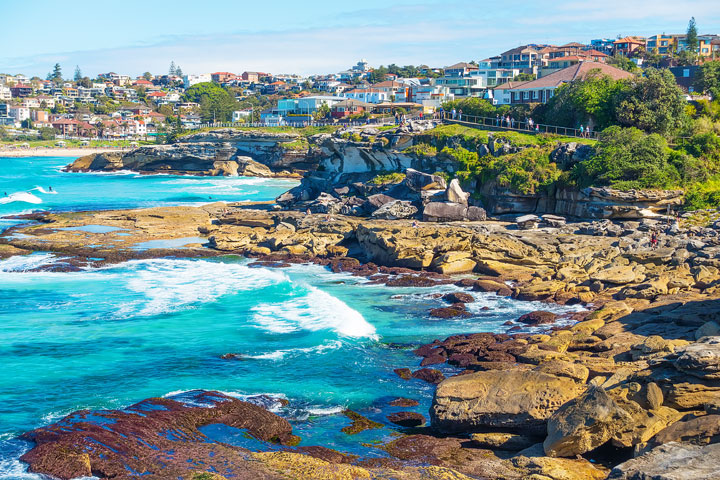 You'll see two of Sydney's most famous beaches, Bondi and Bronte with Tamarama Beach in between.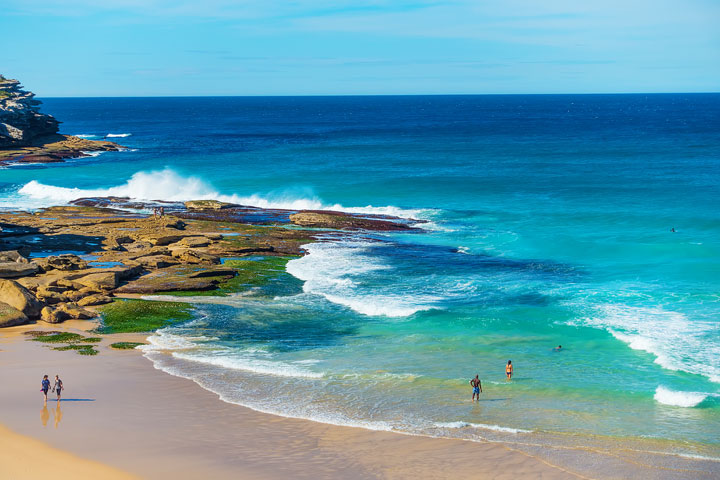 The views from Bronte Beach are just spectacular.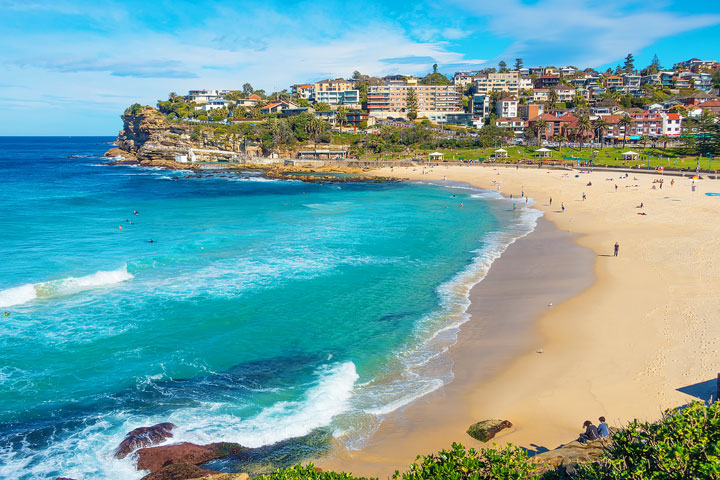 This was one of my favorite things we did in Sydney. I highly, highly recommend adding it to your itinerary! If you have more time, you can even walk all the way down to Coogee Beach which features six beaches. Next time I definitely want to do that!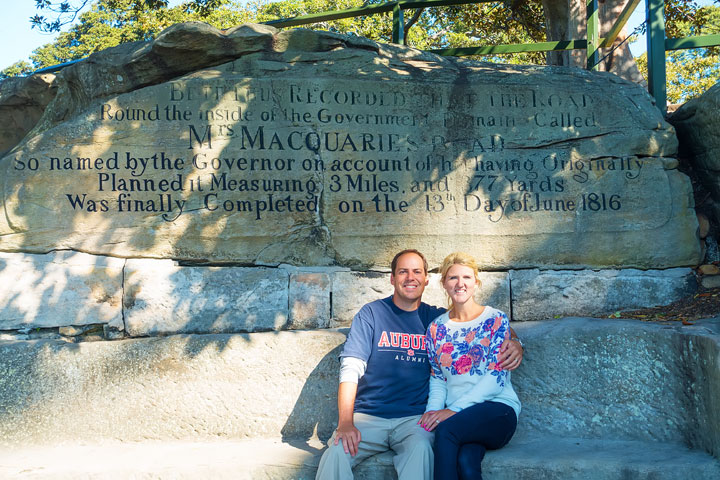 One of the most iconic, must-take photos in Sydney is with the Opera House and the bridge in the background. The best spot for this is at Mrs. Macquarie's Chair.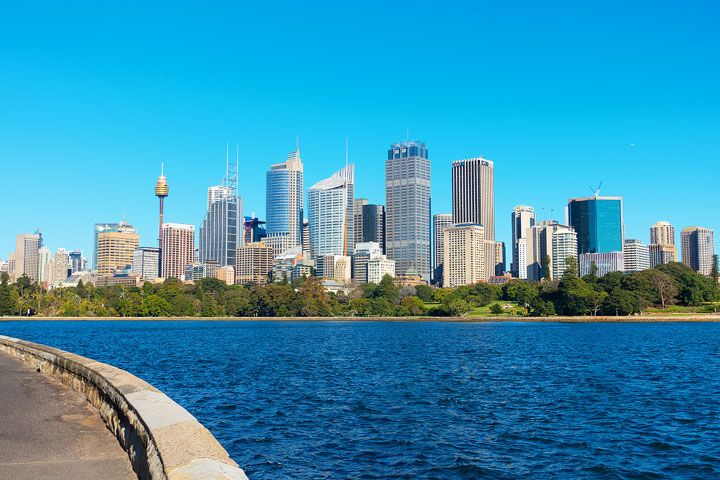 Mrs Macquarie's Chair is a sandstone rock on a peninsula in Sydney Harbour. It was hand carved in 1810 into the shape of a bench for the governor's wife Elizabeth.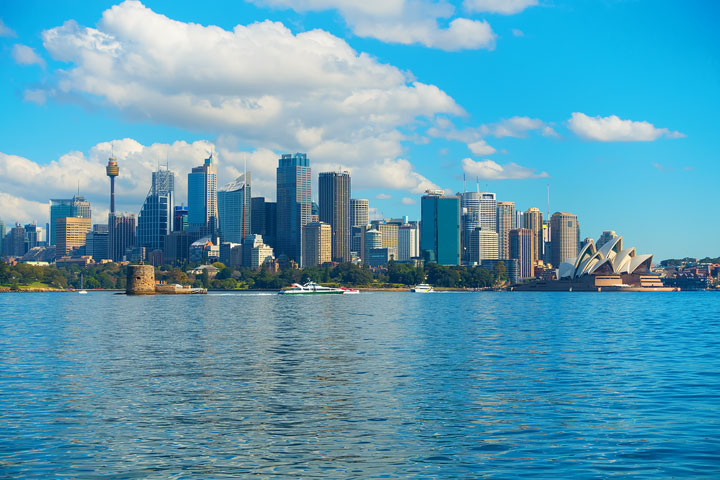 Folklore has it that she used to sit on the rock and watch for ships from Great Britain sailing into the harbor.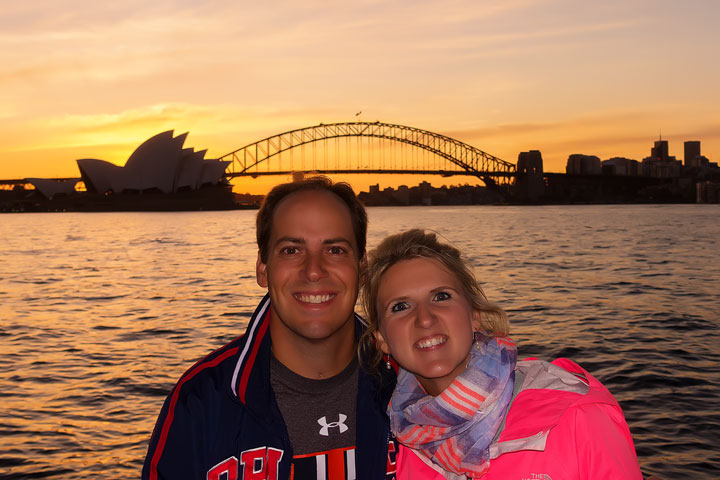 And I can totally see why! It's the best spot in all of Sydney for views of the Sydney Opera House and the Sydney Harbor Bridge.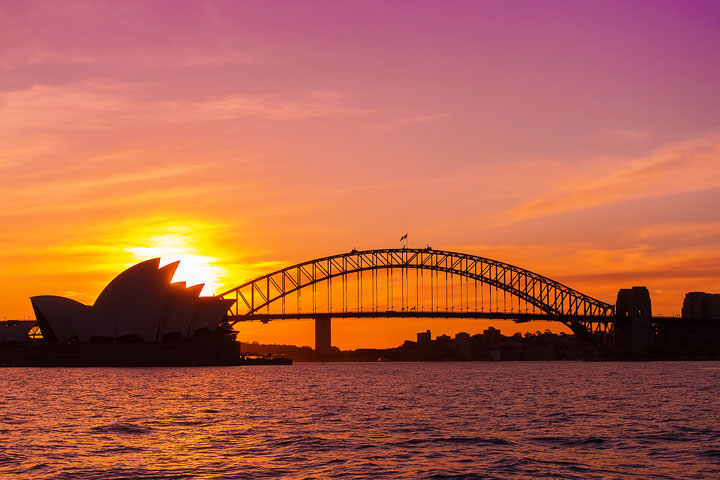 Definitely come here at dusk for an unforgettable sunset.
---
Getting Around in Sydney
We loved walking all over Sydney everywhere we could, but sometimes you just need a taxi. I was so glad to learn Uber is in Sydney! Have you heard of Uber?? It's your own personal, private car service and it's cheaper than a taxi. All you do is download the Uber app, and it will show you where drivers are near you, and tell you how long it will take for a car to get to you. Uber is available in most cities worldwide. Usually a car can be there in less than 5 minutes. Just click Set Pick Up Location and your private car is on it's way. You even set your destination so you don't have to worry about your driver not speaking English and not knowing where to take you. It's all done through the app. They also usually will have a bottle of water in the car for you. Perfect for weary sightseers!
No need to wait outside in the cold, heat, or rain for a taxi — the app sends you a notification when your driver is getting close, and again when they have arrived. You can add a credit card or Paypal account to your Uber account, so you never to worry about paying the driver. It's all done through the app — no money exchanges hands. You get in the car, the driver takes you to your location, and you get out. No fumbling with paying, you can just get out and leave! Tip is even included. It says so on their webpage that it's built into the price of the service. Uber is seriously the fastest, best, and safest way to get around in Sydney!
Use this link to sign up with Uber to get your first ride free!
---
Coming Up Next…
These were our favorite things to see in Sydney. Next up I'll be sharing our favorite things we ate in Sydney as well as our favorite things to do in Sydney!
Thanks so much for reading! Stay tuned! :)