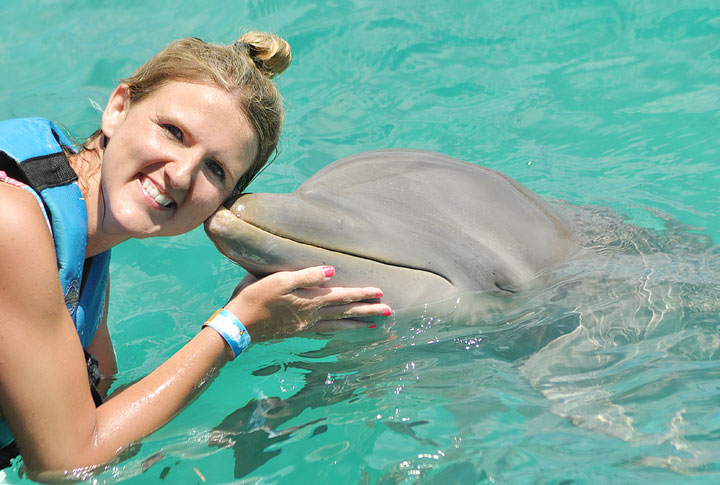 One of the most awesome experiences I've ever had was on our last full day in Cancun. We took a ferry to Isla Mujeres, a beautiful tropical island famous for its rich heritage of Mayan civilization. We did a day trip with Dolphin Discovery to swim with the dolphins and explore Garrafon Park. Garrafon is known worldwide for its spectacular snorkeling, kayaking and hiking experiences. The park is named after the Garrafon Reef, which boasts shallow waters and soft currents, making it an ideal sport for snorkeling in the Caribbean. We did the Royal Swim package and it included our roundtrip ferry from Cancun, lunch, locker rental, snorkeling, and a bicycle tour.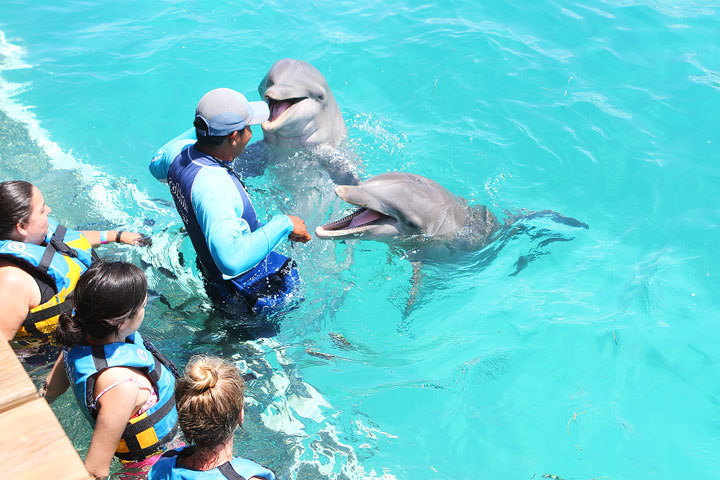 We got to meet and interact with two super sweet dolphins, Madonna and Picasso.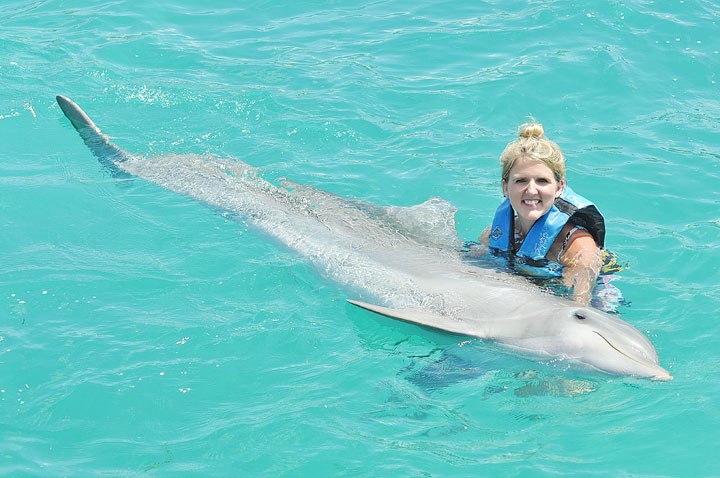 If you held out your arms, they would swim right up to you and let you hold them.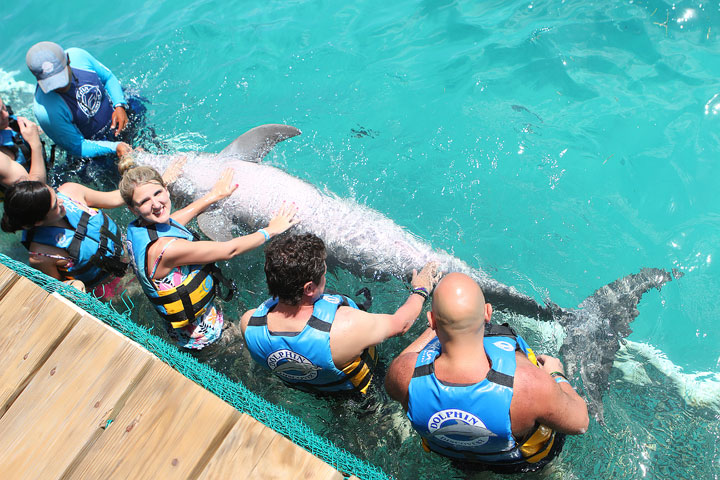 We got to rub their bellies several times. While the other guests were having their one-on-one interaction with one of the dolphins, the other one would just be constantly swimming back and forth so you could pet her. Sometimes she'd swim on her back, like above, so we could pet her belly, and sometimes she'd swim upright so we could pet her back and fin.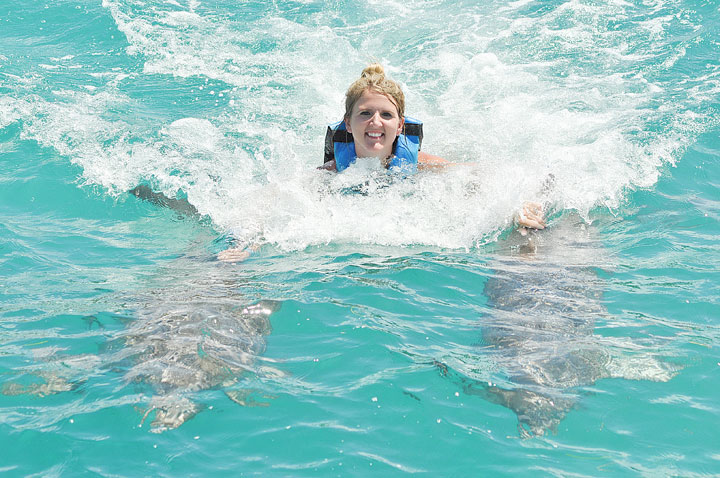 We got to be towed by both dolphins.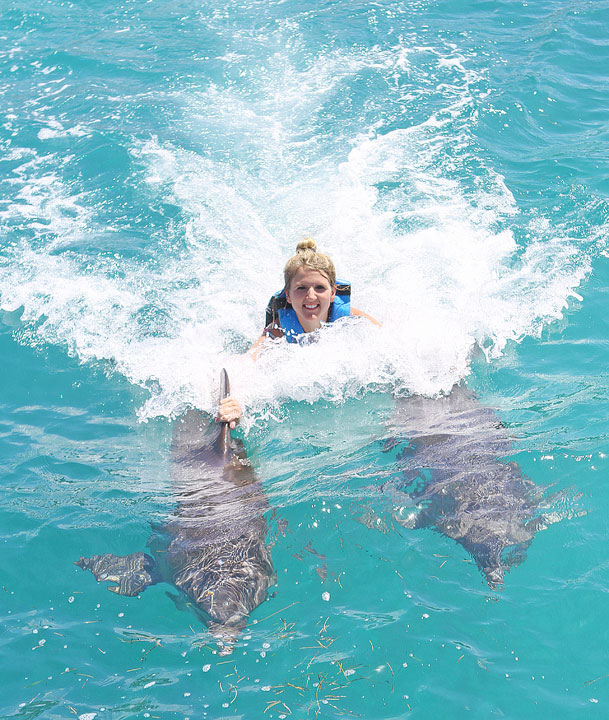 If you put both your arms out, they would swim up right behind you, and you could grab on and go for a ride! :)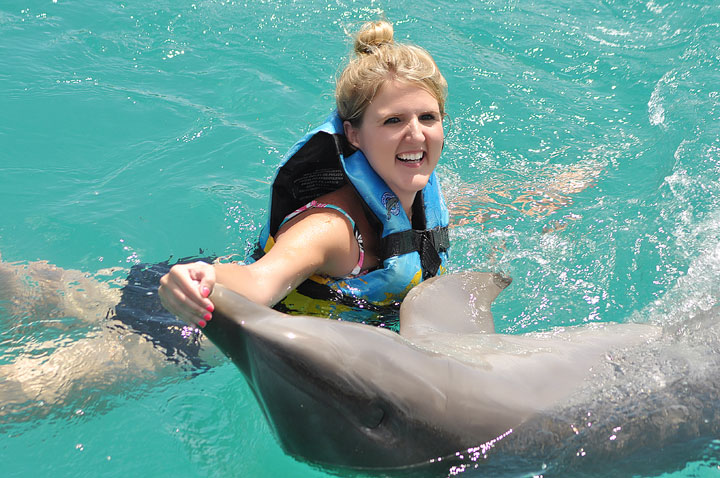 If you put one arm out, one of the dolphins would come and push one hand, twirling you around and around.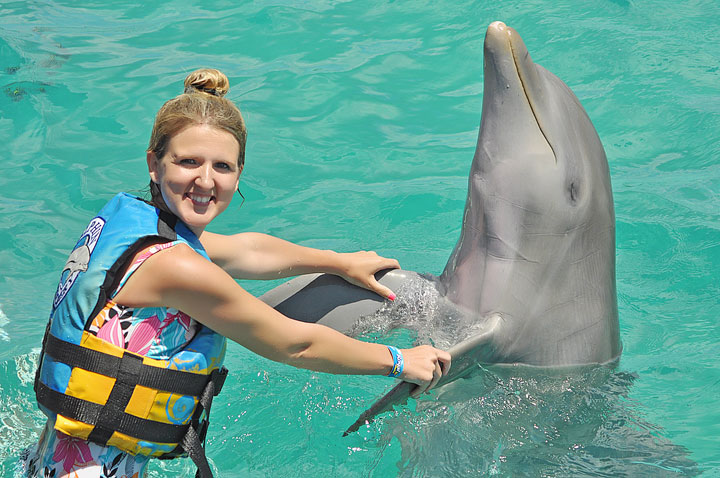 They danced… :)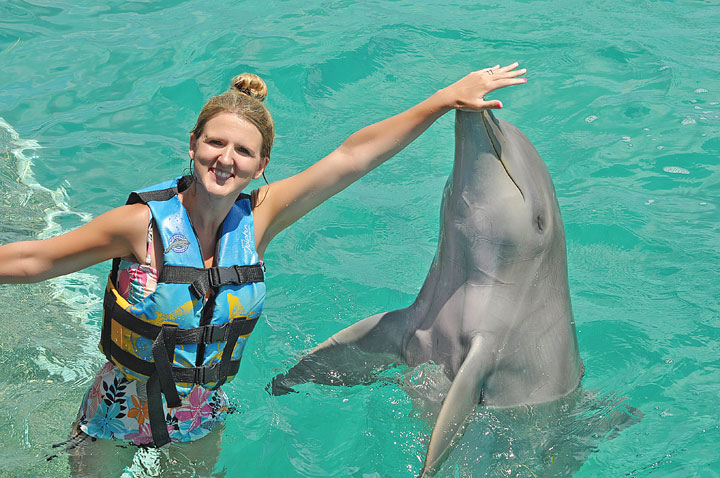 And gave high-fives. :)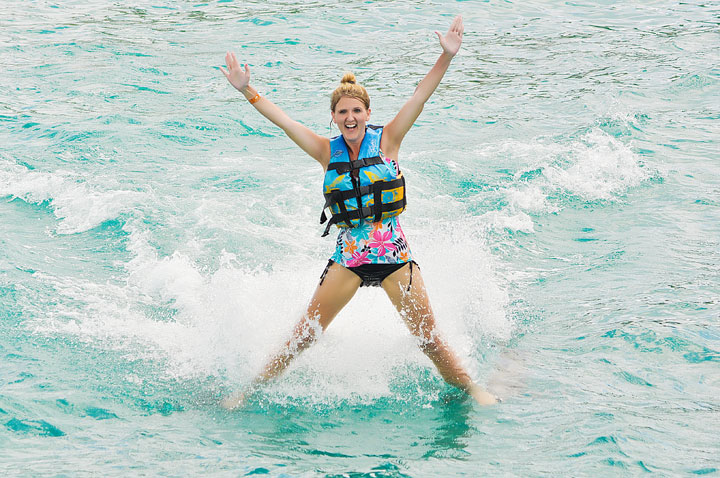 But the most AMAZING thing they did was this!! If you were floating on your belly with you arms out in front of you, they would swim up behind you and push on your feet. They would go so fast you would start to stand up and SURF!!!! :)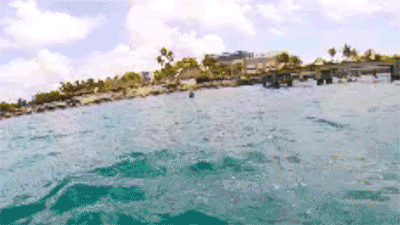 Here's a REALLY low-quality GIF of me doing it. Seriously one of the most fun things I have ever done!! :) I am dying to take Kevin back to do this!! :)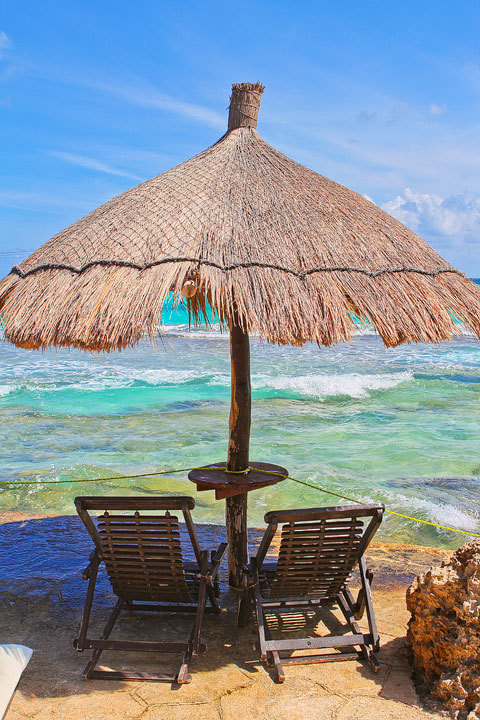 We spent the rest of the day relaxing at Garrafon Park.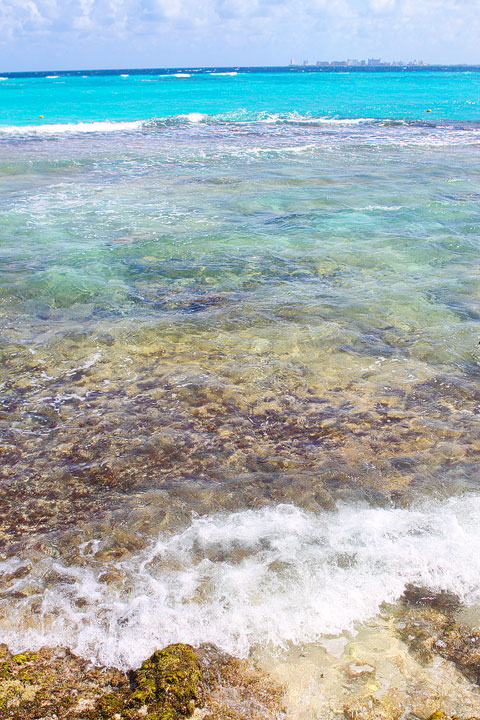 Can you even get over this beauty??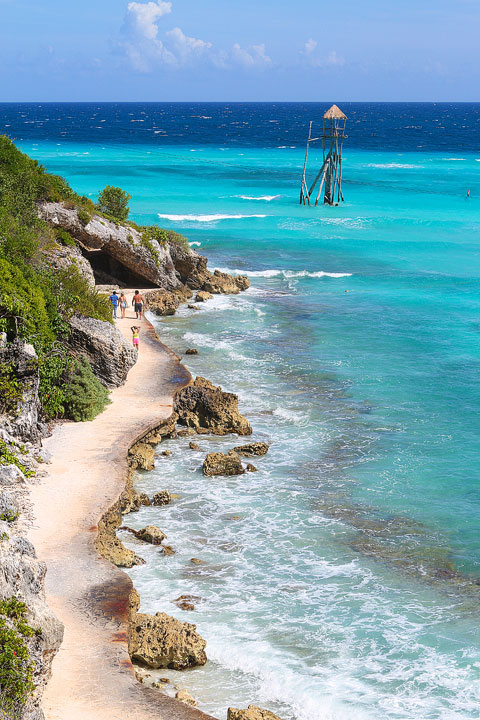 We hiked along the cliffs.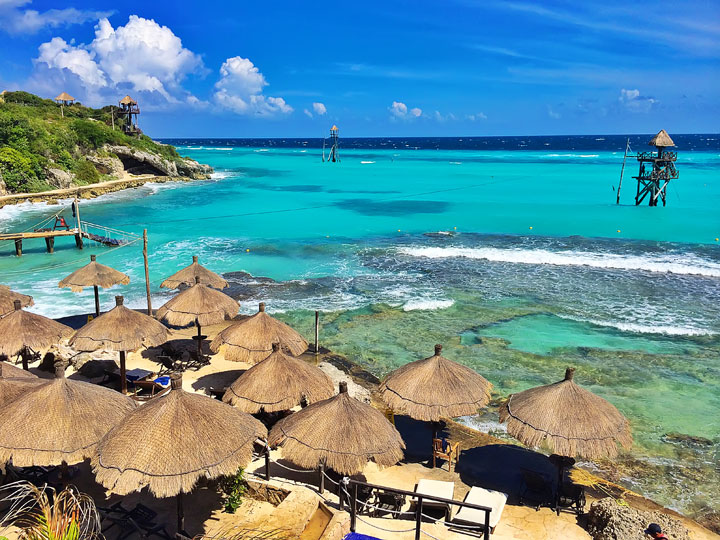 Garrafon also offers zip-lining over the crystal clear Caribbean Sea.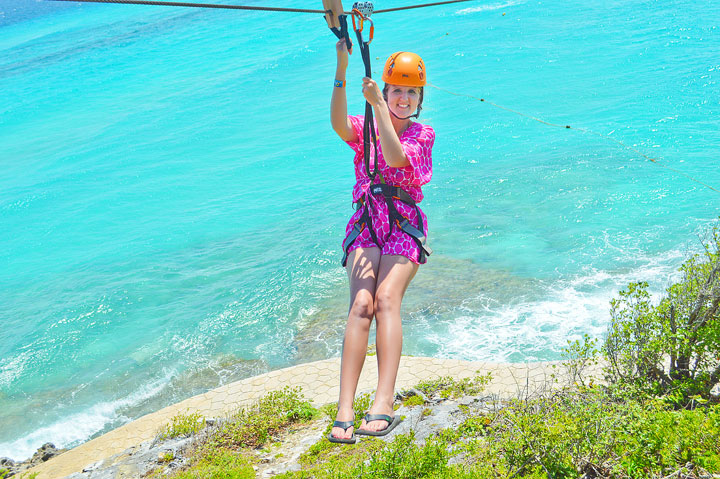 Unfortunately the surf was a little too rough to go snorkeling that day, so we did zip-lining instead! Here's the most flattering picture of me ever taken. ;) Not.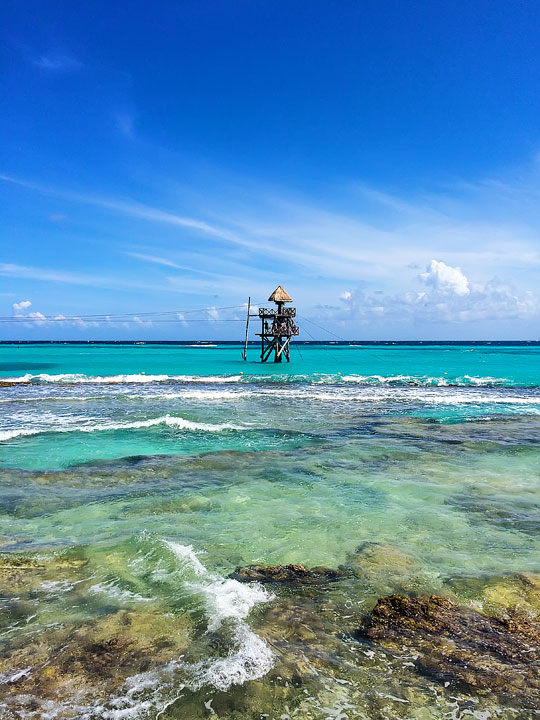 So fun to fly over these waters! :)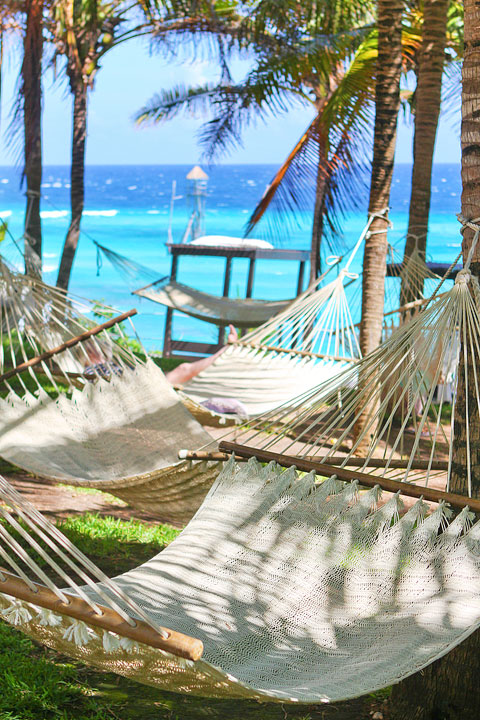 I could've hung out in these hammocks all day.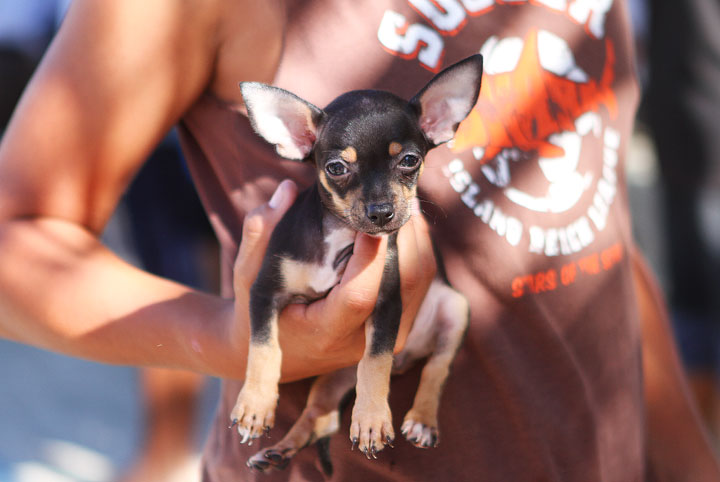 On our bicycle tour around town, we came across the cutest little puppy ever!!
I seriously had one of the best times of my life in Cancun. I was definitely sad to see this trip end. My opinion has totally changed, and am dying to go back again with Kevin. It was like spending a week in paradise.
Thanks so much for following along. Have a great weekend!! :) xoxo