Melk Abbey is one of the world's most famous monasteries. We recently visited the abbey on a Danube River Cruise with Gate 1 Travel. If you're planning a trip to Austria and thinking about visiting Melk Abbey, here are 5 things you definitely need to see at the abbey: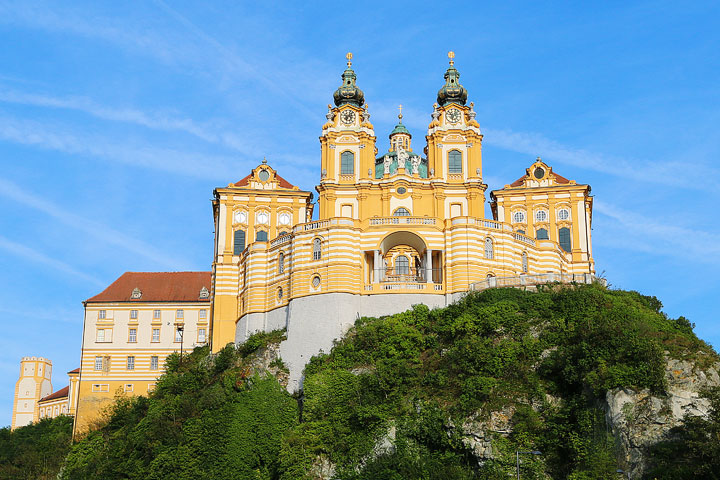 Melk Abbey
We spent the afternoon exploring and admiring the architecture of this gorgeous building with postcard-perfect views over the Austrian town of Melk. Scroll down to see the pink infinity staircase in the abbey!! It is one of the most beautiful staircases I have ever seen.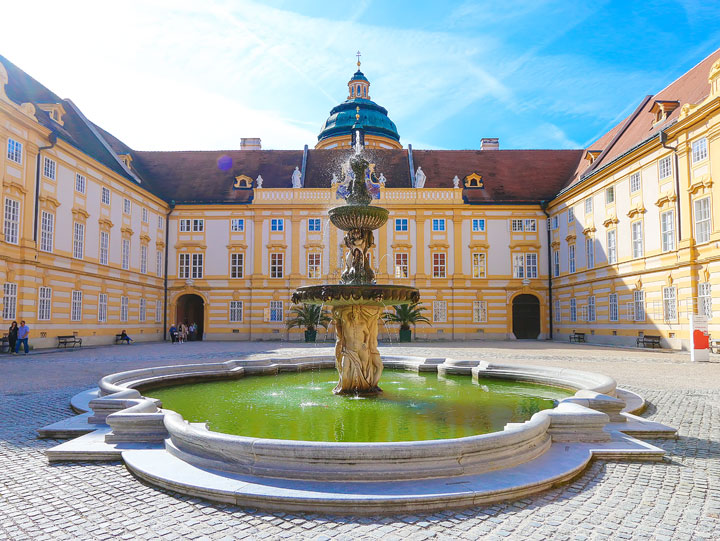 1. Prelate's Courtyard
This was one of our first views as we entered the abbey.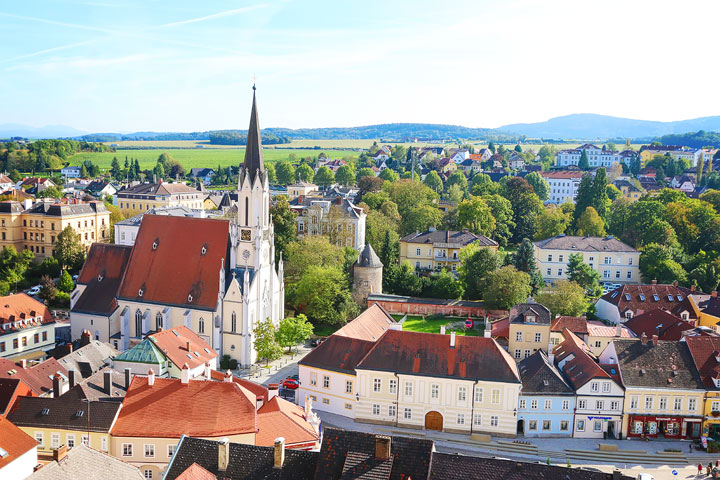 2. View from Melk Abbey
The abbey had panoramic views over the Austrian town of Melk.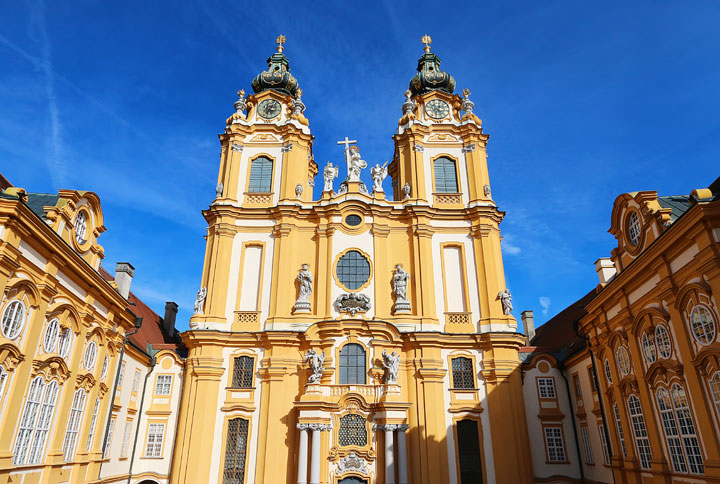 From the balcony, you could also turn around for a closer look at the abbey's ornate facade.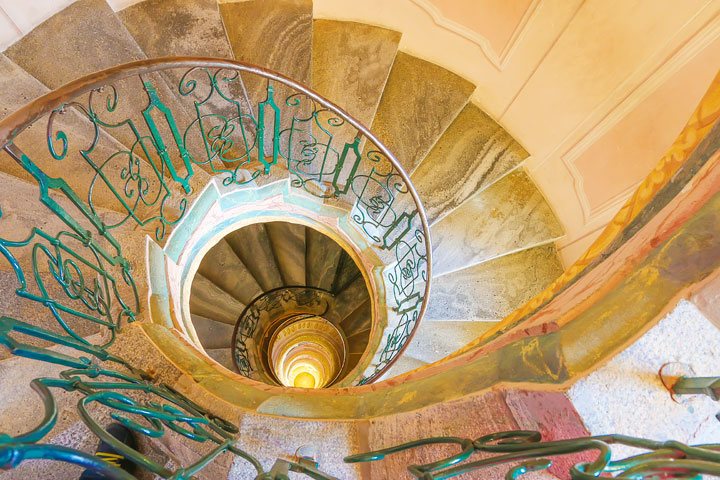 3. The Pink Staircase at Melk Abbey
How beautiful is this marbled spiral staircase connecting the church and the library?? This was our view at the top of the staircase.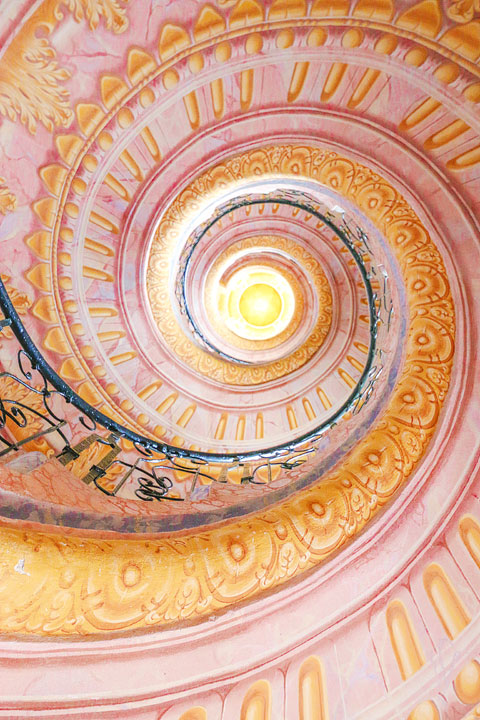 But this is the view from the bottom looking back up!!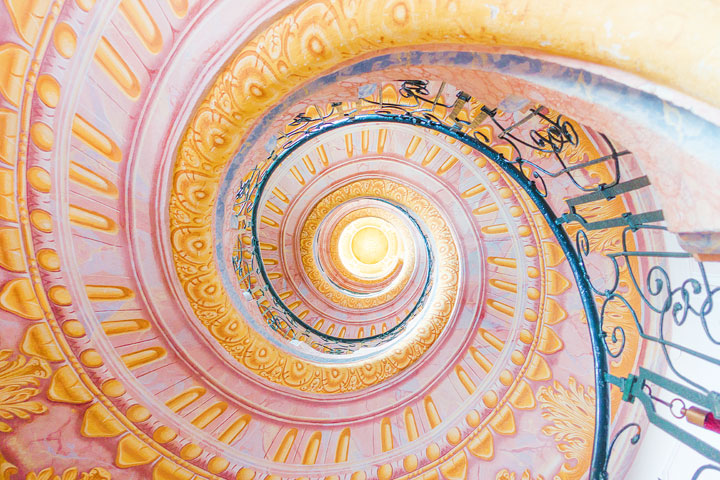 Photo via Stephanie
How amazing is this pink staircase?? It is truly a work of art!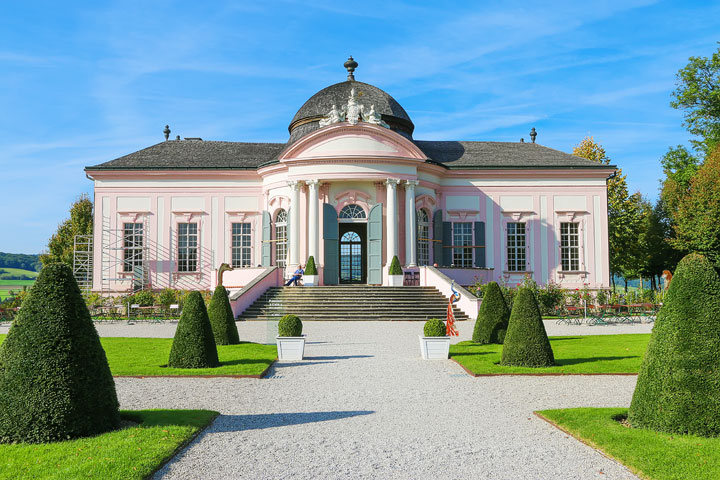 4. Baroque Garden Pavilion
If you're visiting the abbey, don't miss the Baroque Garden Pavilion.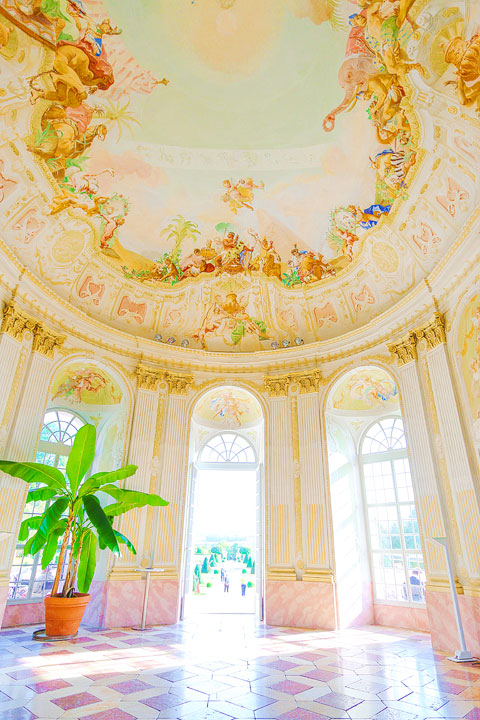 The inside is a little cafe where you can stop for a snack or a drink. The delicate pink and gold frescos reminded me of an English tea room.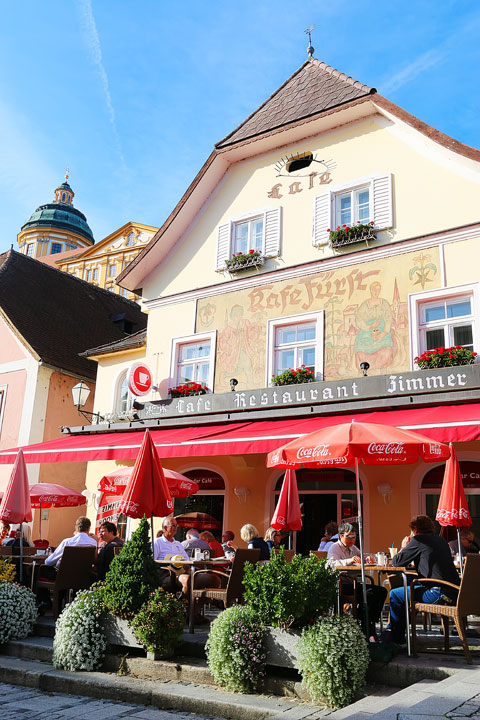 5. Explore the town of Melk
After exploring the abbey, we walked down the hill through the town of Melk.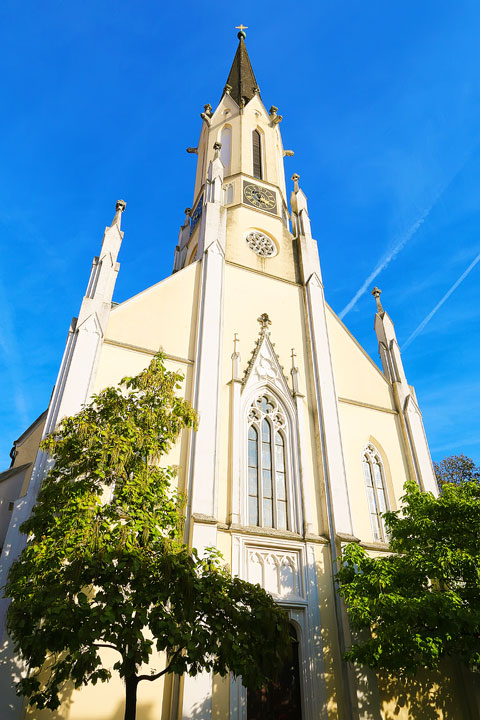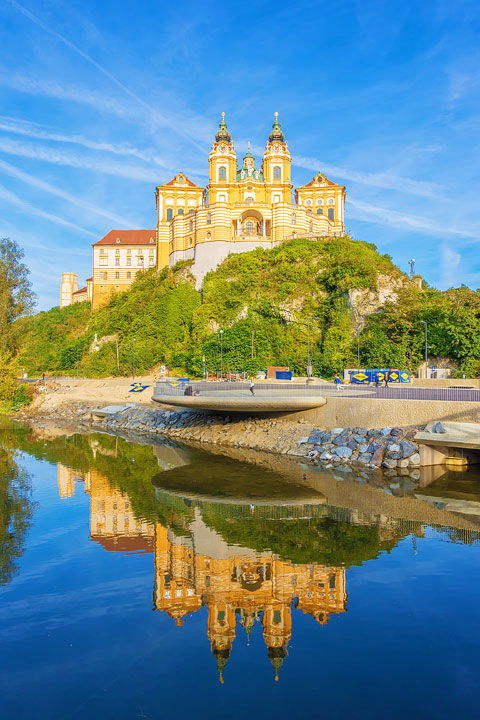 Photo via Stephanie
This was our final view of the abbey as we walked back to our Gate 1 Travel cruise ship.
---
See more posts from our Gate 1 Travel Cruise!
---
Like this post? Save it on Pinterest!