Planning a trip to Ronda, Spain but not sure what to do while you're there? Discover the top 3 best things to do in Ronda, Spain. These must see destinations are absolutely magical and our simple guide will help you plan your trip so you don't miss anything!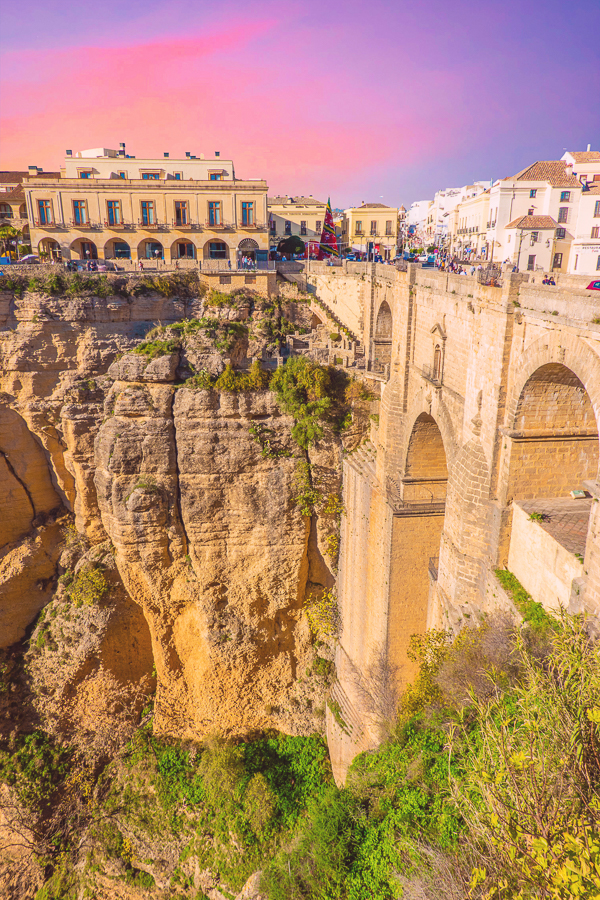 The Top 3 Best Things to Do in Ronda, Spain
Ronda is a charming hilltop town in Andalusia, a mountainous region in southern Spain. The city is built right on the edge of a cliff with dramatic views over a deep gorge. If this is your first time to Ronda, use the guide below to make sure you don't miss any of the BEST things to do in Ronda!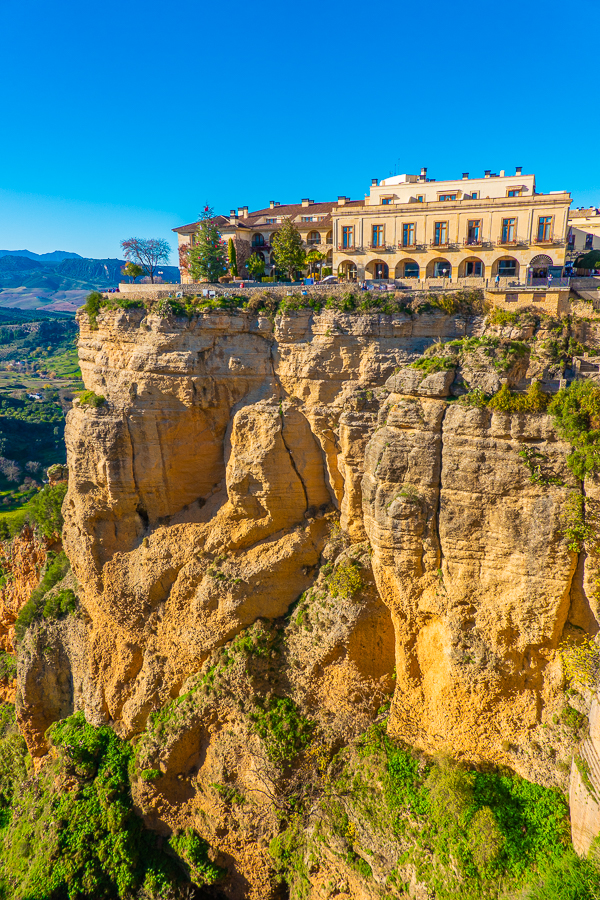 Best Things To Do in Ronda #1 -Puente Nuevo
The first thing you'll want to do in Ronda is see the Puente Nuevo (New Bridge). This famous bridge is the focal point of the city.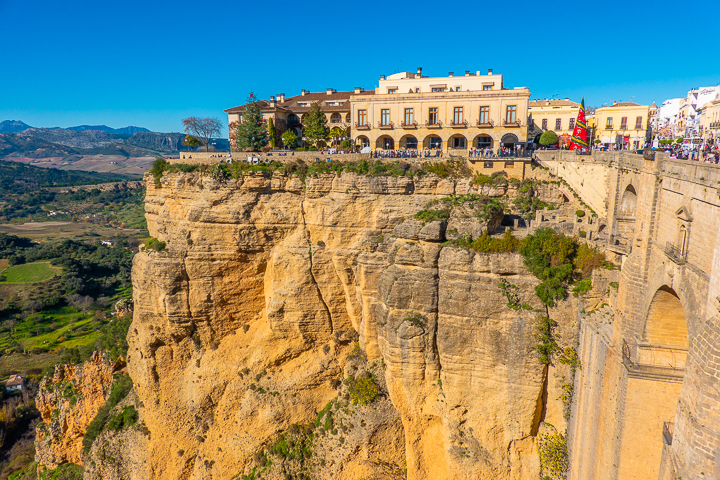 Construction for the bridge started in 1759 and it took 34 years to build. The bridge spans a 390-foot gorge over the Guadalevín River and divides the city of Ronda into New Town and Old Town.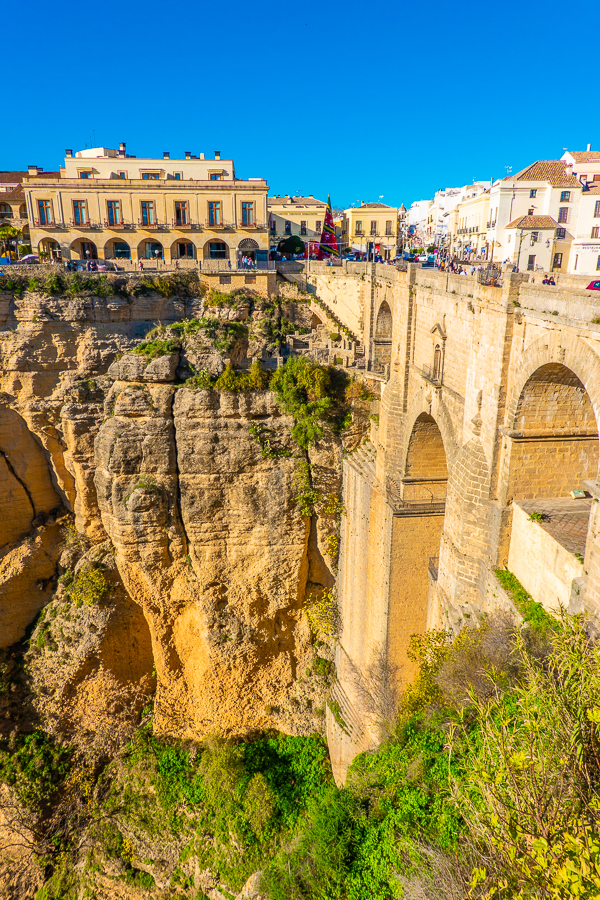 There's a small room inside the bridge above the middle arch that was once used a prison and torture chamber. Captured opponents were thrown from the windows to the rocks at the bottom of the El Tajo gorge. Now there's a museum inside the chamber that you can visit if you want to check it out!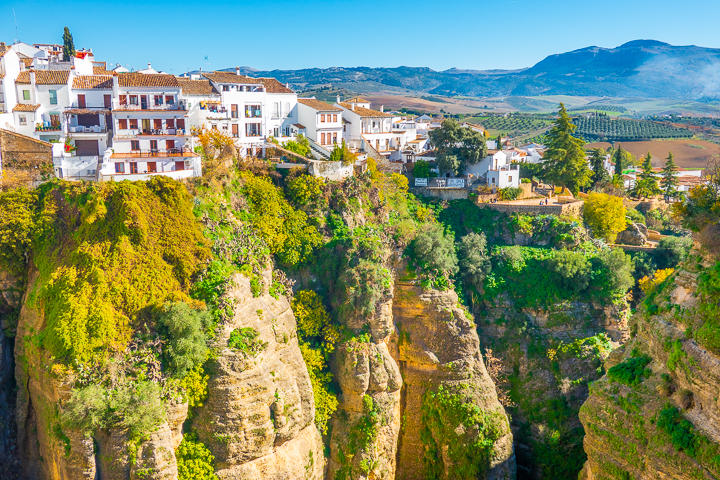 Best Things To Do in Ronda #2 — El Tajo Gorge
From the Puente Nuevo there are a few observation decks to take in the dramatic views of El Tajo Gorge in all directions.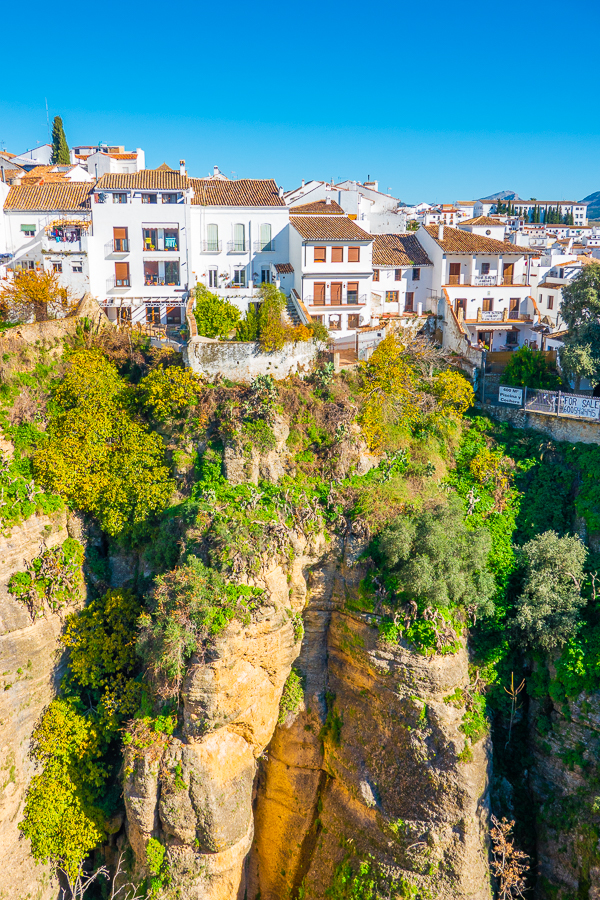 You can see homes built right on the edge of a cliff!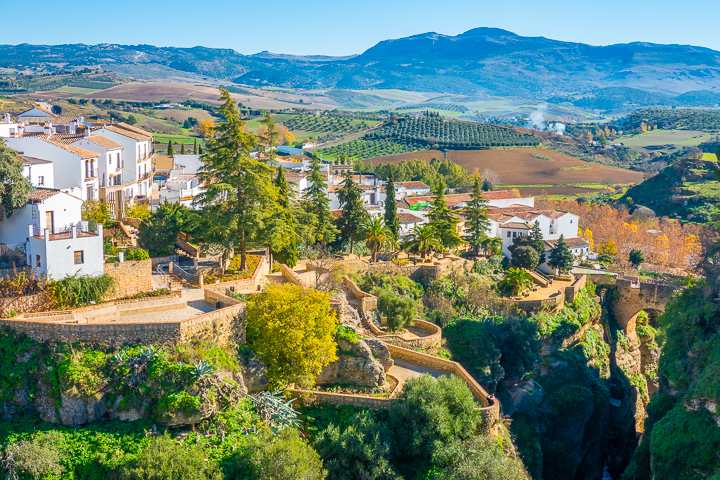 The rolling hills, farmland, and mountains remind me of Tuscany.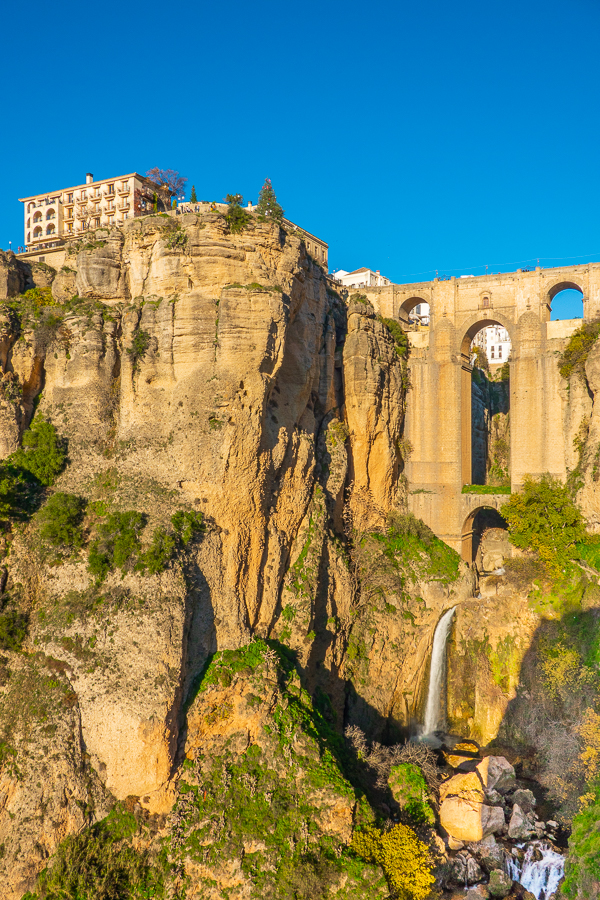 Best Things To Do in Ronda #3 — Path To Guadalevín River
There's a fairly easy paved walking path down to a scenic viewpoint of the Puente Nuevo. If you search for "Mirador de María Auxiliadora Ronda" on Google Maps, the path starts near there.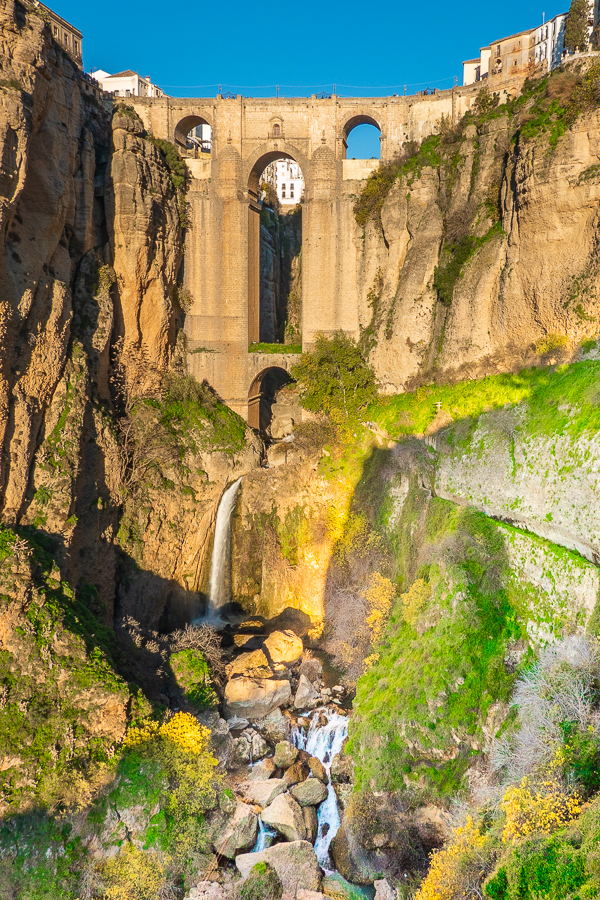 From here you have beautiful views of the bridge and a waterfall on the Guadalevín River.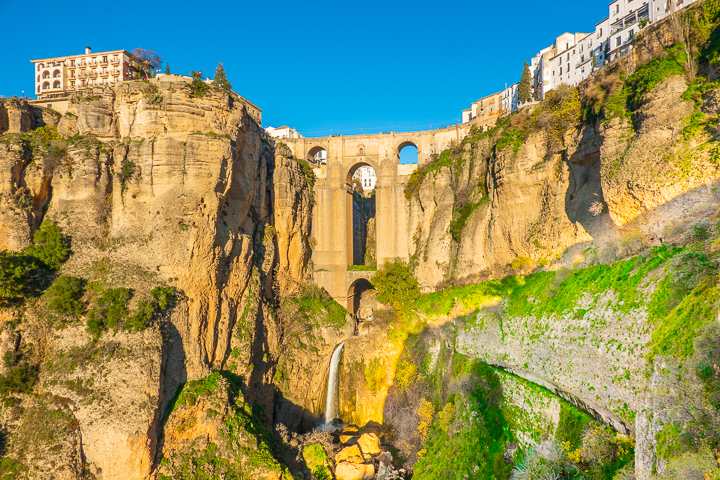 Where Should You Stay While Visiting Ronda, Spain?
You can easily visit Ronda as a day trip from Malaga or Marbella. However if you will be spending the night, the best place to stay in Ronda is near the Plaza España so you will be within walking distance to the Puente Nuevo area.
Airbnb is a great option in Ronda Spain. We booked an entire, private apartment with a living room and fully-equipped kitchen for less than $54 per night.
Join Airbnb using this link to get $40 off your first booking.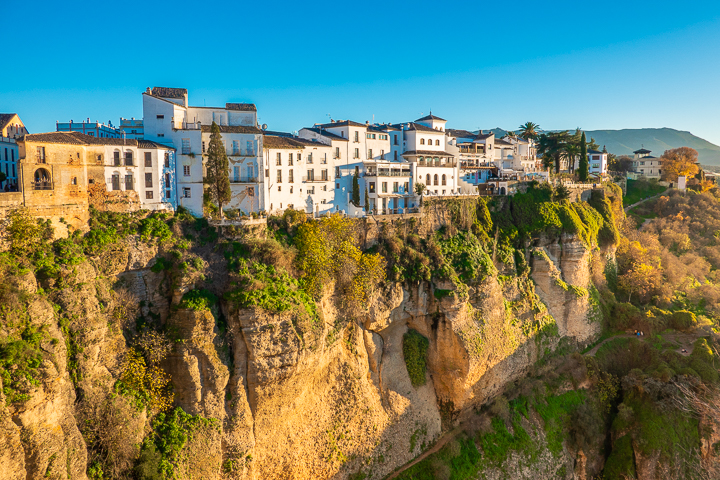 Planning a trip to Spain?
Click here to see more posts from Spain, or check out the posts below to discover even more of our favorite places to see.
---
Like this post? Save it on Pinterest!