Plan an unforgettable trip to Quito, the capital of Ecuador! Here are the BEST things to do in Quito Ecuador and the 2 best day trips to take from Quito.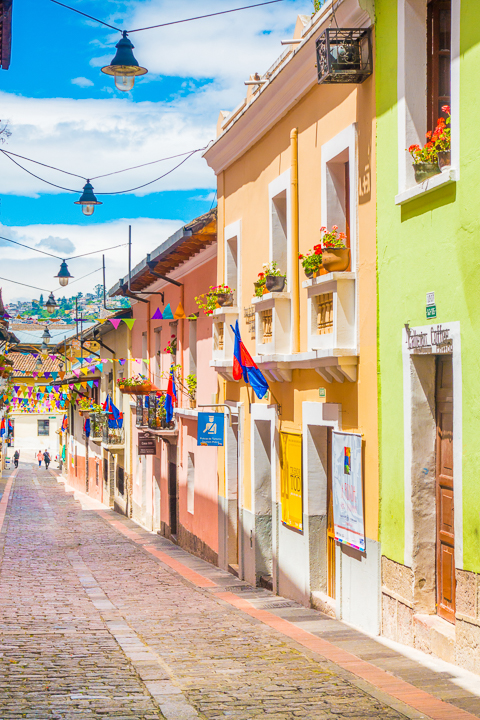 About Quito, the Capital of Ecuador
If you're planning a trip to Ecuador to visit the Galapagos Islands, the rainforest, or just passing through on a trip to South America, you will definitely find yourself in Quito, the capital of Ecuador at some point.
Quito is a historic city built on the foundations of an ancient Incan empire. The colonial center is very well-preserved with many beautiful churches from the 1500 and 1600s.
Quito Elevation
At 9,350 feet above sea level, Quito is the second highest official capital city in the world.
How Many Days To Spend in Quito?
If you're wondering how many days to spend in Quito, you will definitely want 1-2 days to explore Quito itself, and perhaps 1-2 more for day trips outside of Quito.
What are the Best Things To Do in Quito Ecuador?
Here's our guide to the best things to do in Quito and the 2 best day trips to take from Quito that you won't want to miss!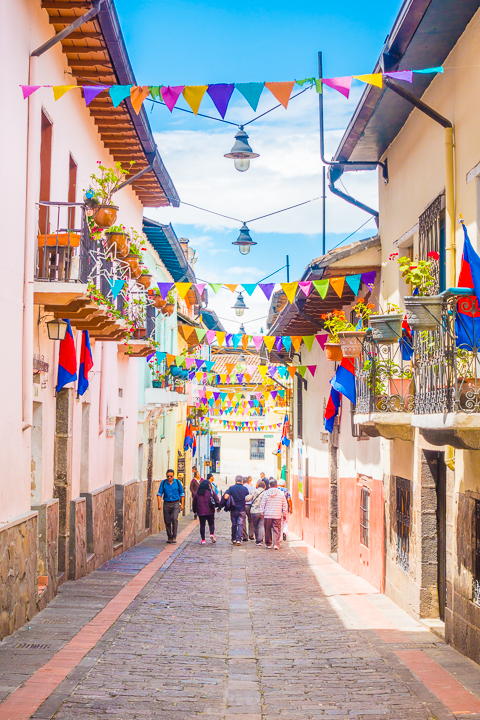 Calle La Ronda
Calle La Ronda is a colorful cobblestone alley with shops, restaurants, and a lively nightlife scene. Don't miss Chez Tiff, a delicious artesanal chocolate shop on this street! Definitely stop in and get some truffles to try or take for later!!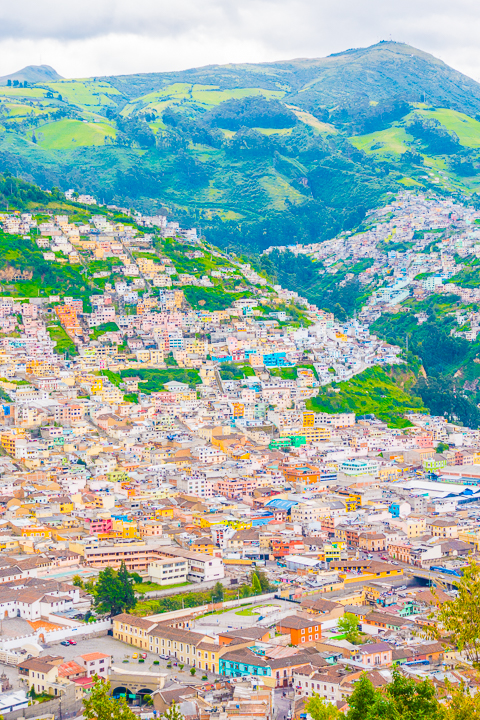 Loma El Panecillo
The best views of Quito are from Loma El Panecillo. We stopped here on our Live Like a Local tour in Quito with Metropolitan Touring.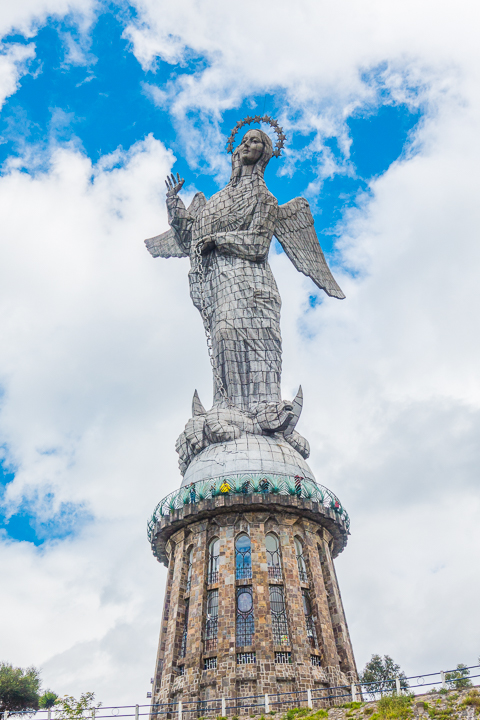 At the top of this volcanic hill you'll find a 100-foot tall statue of the Virgin Mary with wings!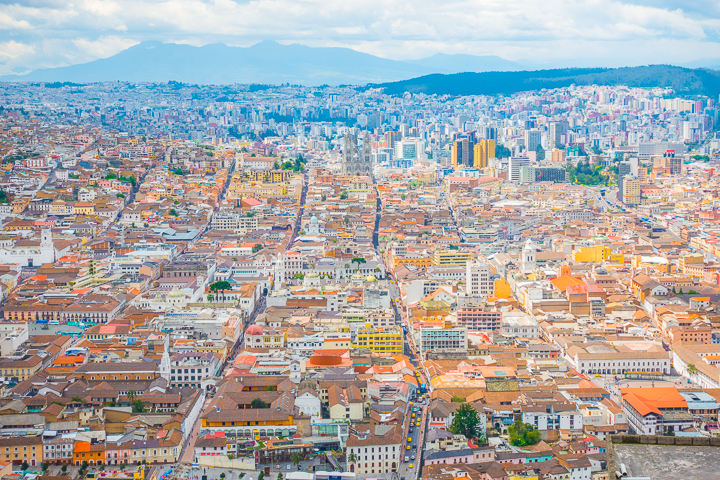 You can take an Uber to the top and walk down back to Quito for great views of the city along the way. I highly recommend Uber in Quito! It is so inexpensive, and the app will tell you exactly how much the price will be before you decide to call it.
Use this link to sign up with Uber to get your first ride free!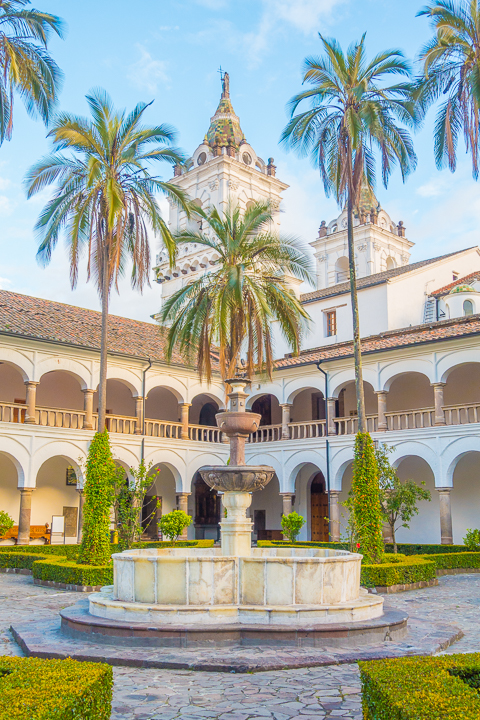 Convento De San Francisco
Because of its extremely well preserved historic center, Quito was the first city to be named a UNESCO World Heritage Site.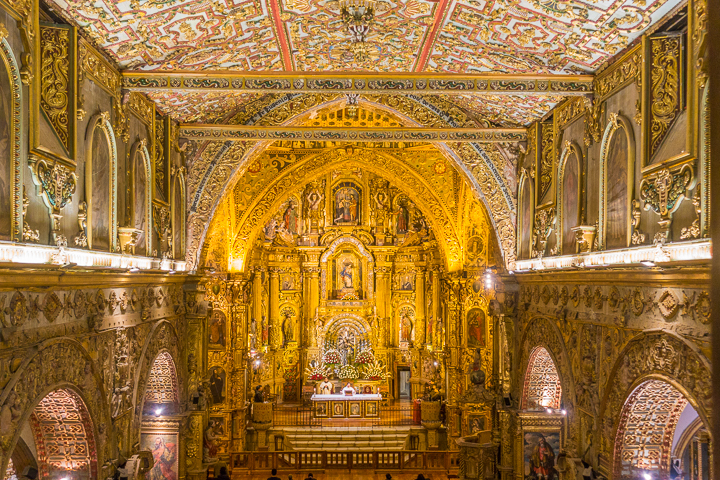 The Convento De San Francisco was established in 1536 by Franciscan monks. There is a museum in the convent with art from the 16th and 17th centuries. Because we were guests of the Casa Gangotena Hotel and Metropolitan Touring, we had a special tour of the Convento De San Francisco with one of the monks still living there today. Above is a view of the incredible chapel from the choir loft.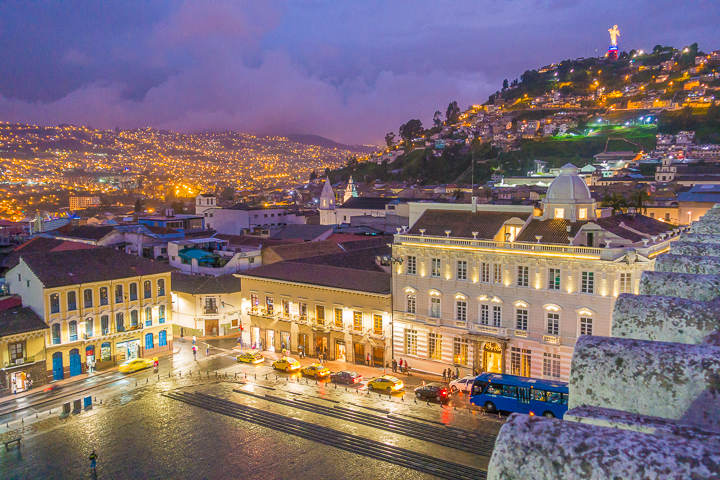 The monk took us up to the bell tower of the church for a  view of the San Francisco Plaza. To the right you can see the Virgin Mary statue on El Panecillo.
If you'd like to go up in the bell tower, you must be a guest of the Casa Gangotena Hotel. Reservations must be made 24 hours in advance. You can make a reservation at the front desk of Casa Gangotena.
---
More Things To Do In Quito
Here are a few other places you definitely shouldn't miss in Quito!
Church of the Jesuits — One of the most breathtaking churches I have ever seen!! Unfortunately you can't take pictures inside and I was DYING. It's SO beautiful! There is SO MUCH gold!! Everything was covered in gold!! Honestly, this is a MUST see in Quito, even if you can't take pictures!
Independence Square — The main square in the heart of the historic center of Quito.
Casa del Alabado Museum — Museum with a collection of pre-Columbian artifacts and a 100 year old fig tree. Be sure to ask for a demonstration of the whistling bottle!
---
Day Trip from Quito #1 — Cotopaxi National Park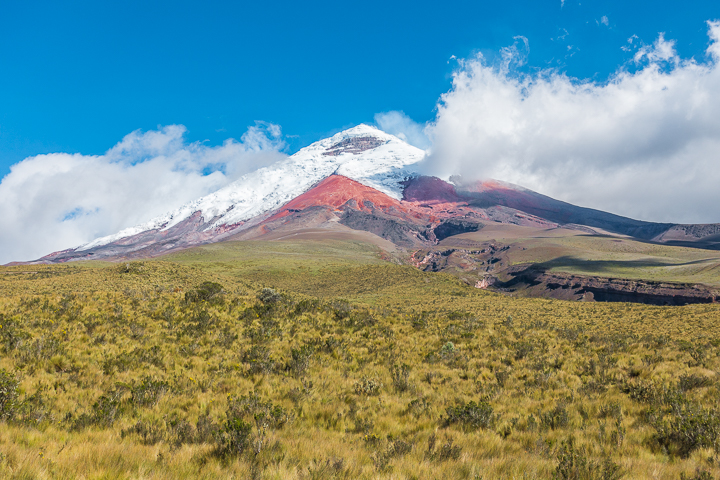 Cotopaxi National Park is an awesome, easy day trip from Quito. It is a must-see if you love nature and stunning scenery. The national park is less than 1.5 hours from Quito and is known for the active, snow-capped Cotopaxi Volcano. You can even hike to the top of the volcano!!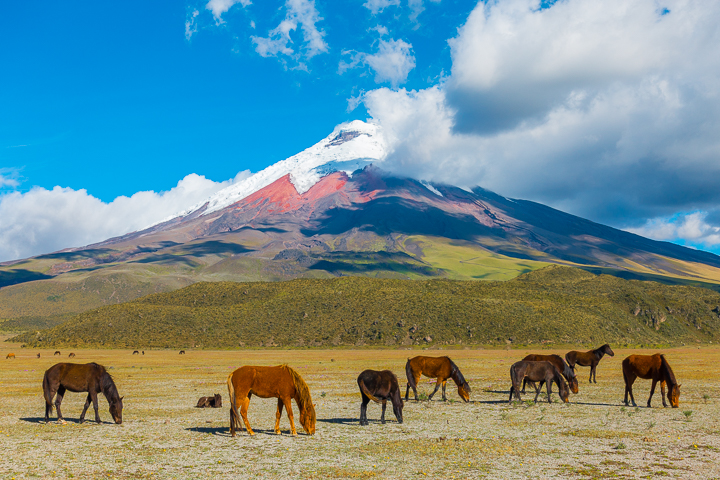 Cotopaxi National Park is free to enter (you don't need a guide), but you will need to register with your passport. If you are driving there, set your GPS for the welcome center. Here you will find bathrooms and a cafe where you can buy water and snacks for the day.
From the welcome center, it's about a 15 minute drive to the lake. There is a big parking lot and a nice trail around the lake with views of the volcano and wild horses in the area.
You could spend a lovely morning or afternoon here, and there are even tables for picnics with a view of the volcano in the background!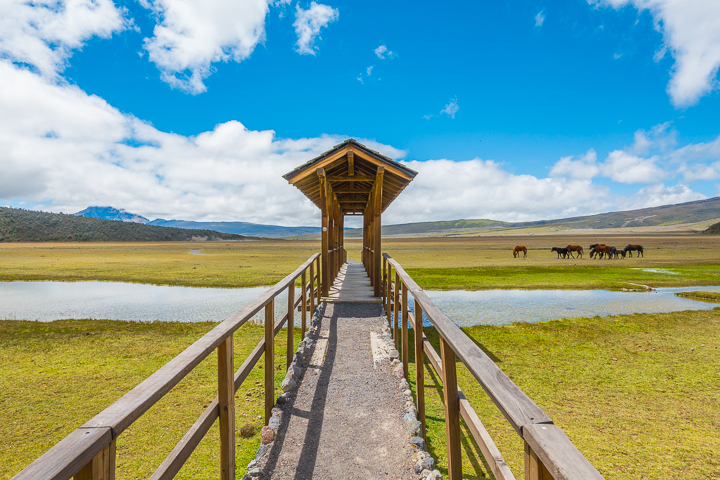 Hiking the Cotopaxi Volcano
If you're looking for a bit of a challenge, you can also go hiking on the volcano!!
To get to the parking lot where the volcano hike starts is about a 5 mile drive from the parking lot at the lake. We were warned that the road was too rough to take our small, old, beat-up rental car, and because of that it would be better to hire a guide with a 4×4 to take us to the volcano trailhead parking lot (for $60).
However we decided to risk it and go on our own. The gravel road did get pretty rough with lots of rocks and large potholes in some places, but we were able to make it. However definitely go at your own risk if you decide to try it. We could've easily popped a tire on that road and that would've been a huge hassle.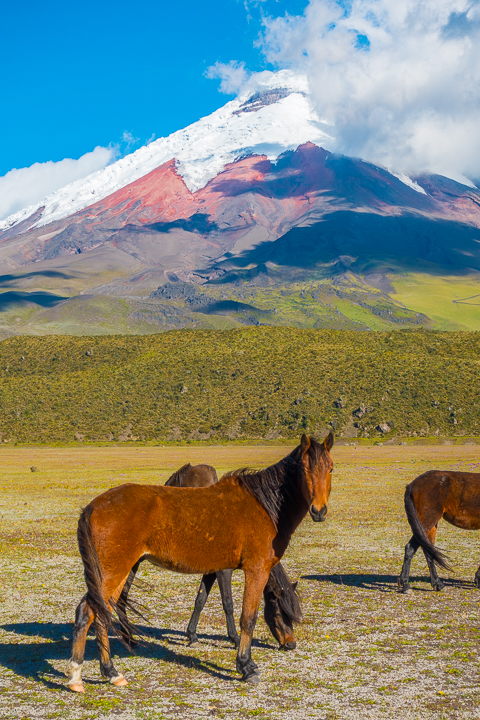 From the volcano hike parking lot, there are two paths you can take. We took the one on the left, which is a bit longer, but much less steep. Look for the sign with an arrow to the left that says 1500 meters. From here it took us about 40 minutes to get to the refugio (the building you can see from the parking lot).
The refugio is the perfect place to stop for a break with bathrooms and warm up with some hot chocolate!!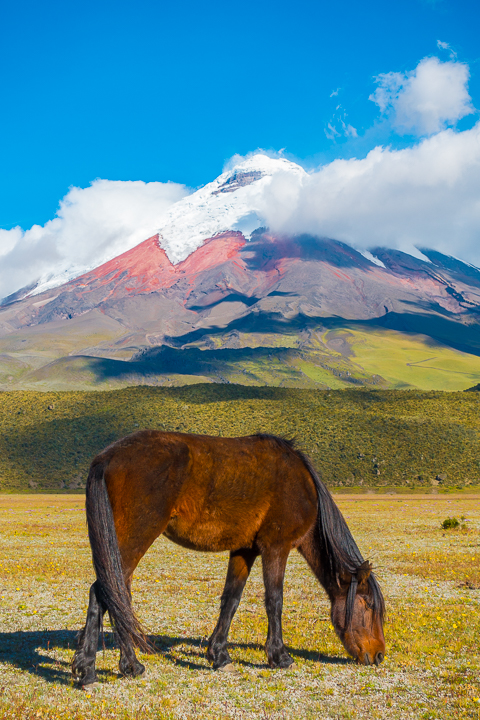 After a break at the refugio to catch our breath, we then hiked up to the beginning of the glacier… nearly 17,000 feet in elevation!! It took me about 30 minutes at a very, very slow pace. The trail was so steep and slippery, and the air was so thin from the elevation!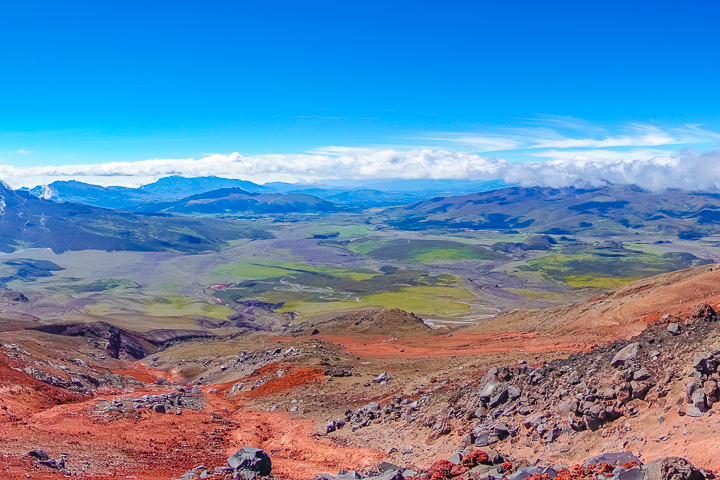 ---
Tips for Hiking Cotopaxi Volcano
Wear plenty of sunscreen
Wear very good hiking shoes
Dress very warmly! It can be very cold and windy at the top
Be very careful coming down! The trail is very steep and super slippery with sand and rocks
---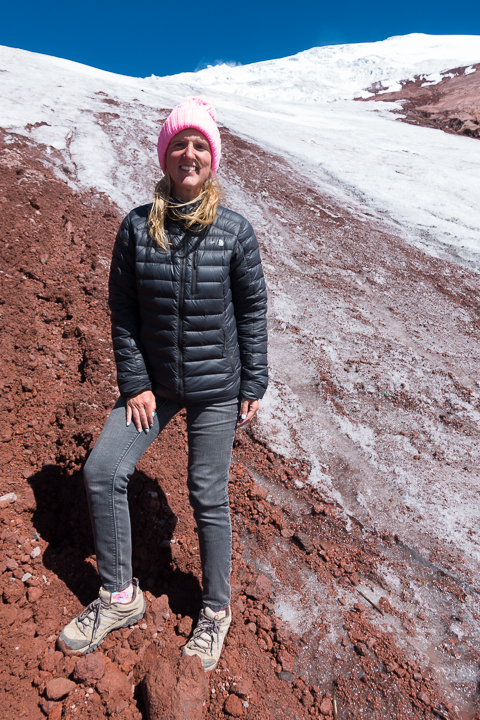 Happy to have made it this far, but seriously exhausted!! I will not judge you if you just want to go to the park and have a picnic by the lake! :)
Day Trip from Quito #2 — Middle of the World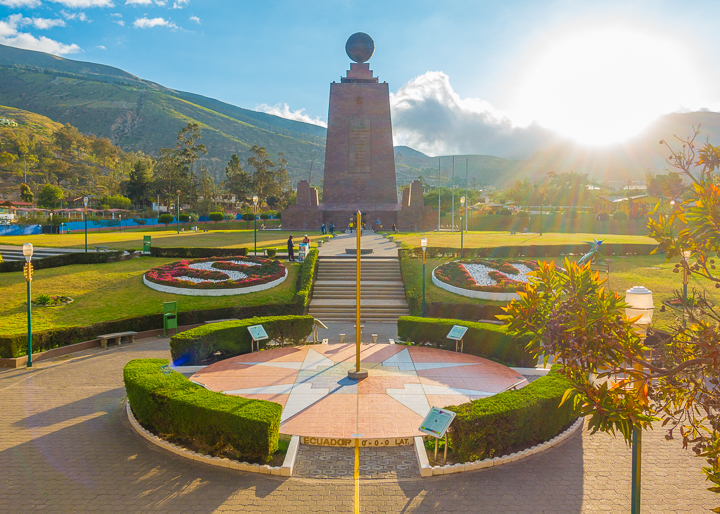 If you're going to Ecuador you have to go to the equator line!! Where else can you stand with a foot in each hemisphere, or hop back and forth from the north to the south??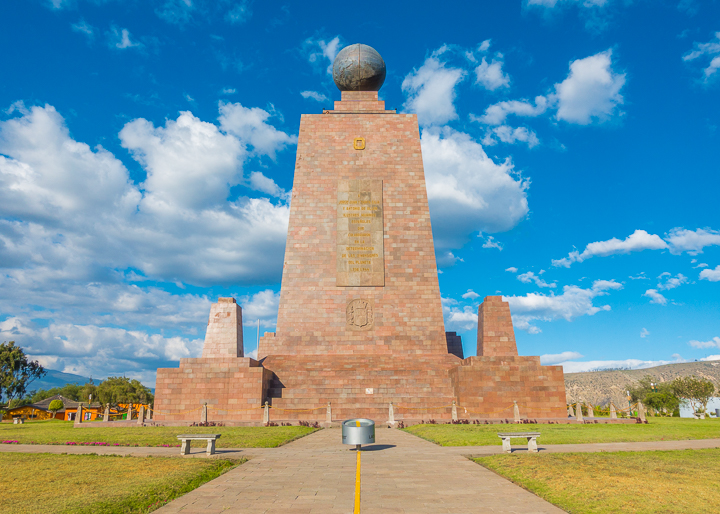 Where Is The Equator?
Just outside of Quito is the Mitad del Mundo, a large stone monument right on top of the equator signifying the "Middle of the World". You can easily get there and back from Quito by Uber.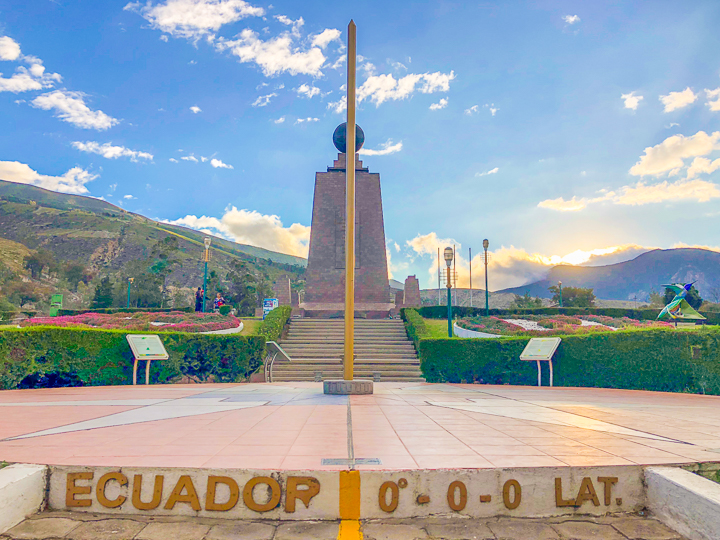 There is some debate on whether the monument is on the 100% accurate REAL equator or not… Some say it's at a nearby museum or in a different place all together!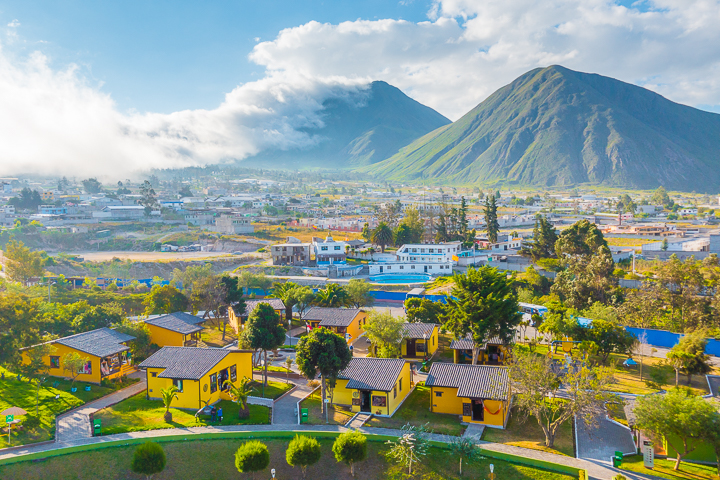 Either way, this monument is definitely worth visiting if you are in Quito. You can go up in the tower for a 360 degree panoramic view of the mountains around Quito.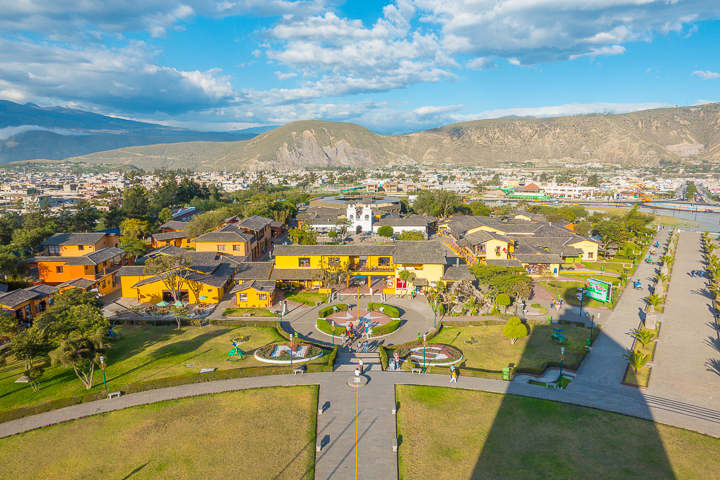 From here you can also walk to the Intiñan Solar Museum, a nearby museum with fun equator-related science experience you can try yourself!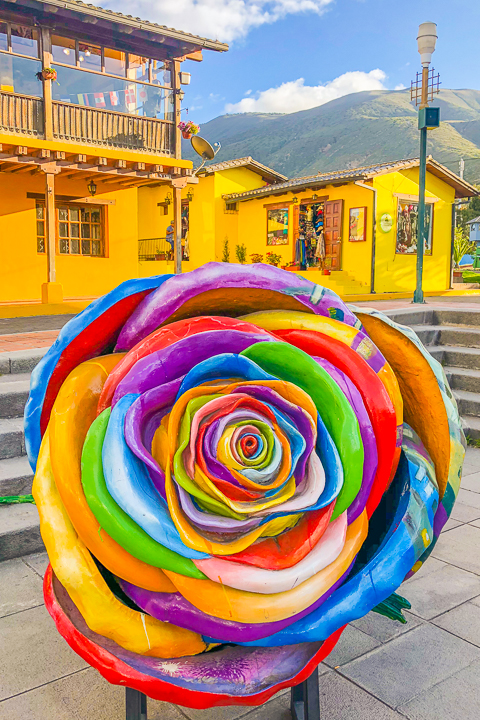 On our way to the rainforest, our guide from Metropolitan Touring took us to a different spot altogether that is claimed to be the real equator. He had us perform a few experiments that honestly blew my mind. Try these on on the equator and see what happens!!
---
Equator Tricks You Need To Try!
Hold your arm straight out in front of you and have someone try to push it down. Standing 5-10 feet away from the equator, it is a bit difficult. The person pushing your arm will definitely have some resistance. But on the equator your arm can be pushed down very easily!!!
Pinch your index finger and thumb together, and hold them together tightly. Have someone try to pry them apart. Away from the equator, it will be difficult. But on the equator, they'll come apart very easily!
Someone please explain these to me!!!!
---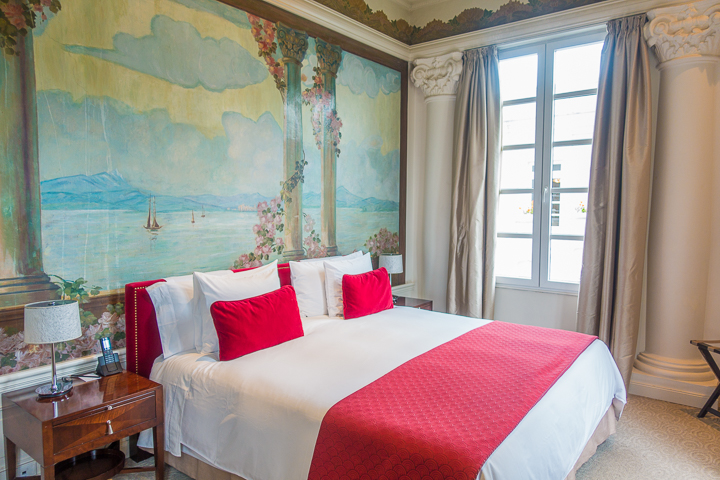 Quito Hotels
If you're looking for the best location to stay in Quito, it's definitely the historic center so you're walking distance to everything. Casa Gangotena is a three-story historic mansion turned boutique hotel overlooking Plaza San Francisco right in the heart of the historic center.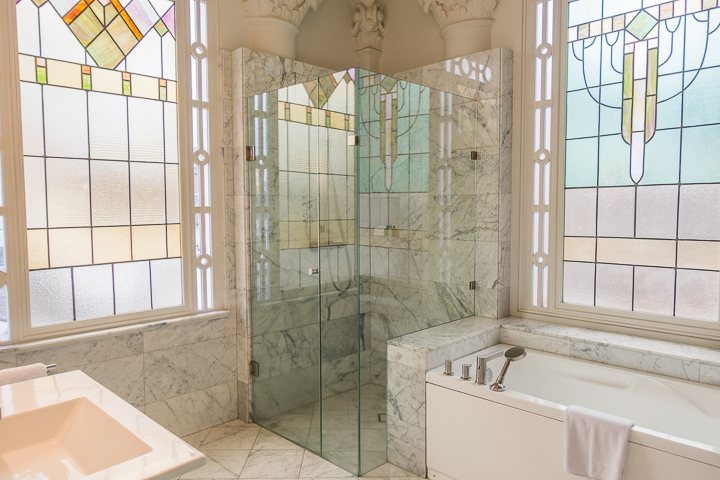 This beautiful mansion was voted by Travel + Leisure as one of the Best Hotels of the World. Rooms have air conditioning, free WiFi, and the water pressure in the shower is amazing! The service at Casa Gangotena was outstanding. The staff went above and beyond to make sure all our needs and requests were met.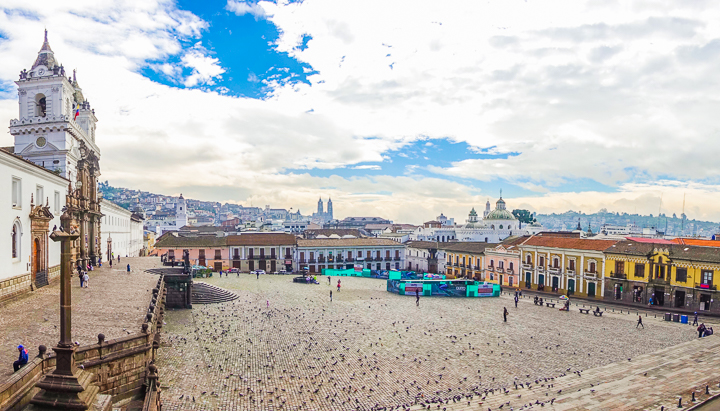 Casa Gangotena also offers unique, free experiences to all guests. A difference experience is offered every night of the week, from complimentary guided walking tours of the city to chocolate taste-testings!!
Be sure to go up to the Panoramic Terrace for a fabulous view of Plaza San Francisco!
For more help planning your trip to Quito or Ecuador, check out Metropolitan Touring's Quito tours and packages.
---
Like this post? Save it on Pinterest!