Isla Holbox in Cancun is a gorgeous little island paradise! Check out the amazing time I had hanging out in Isla Holbox with my friends!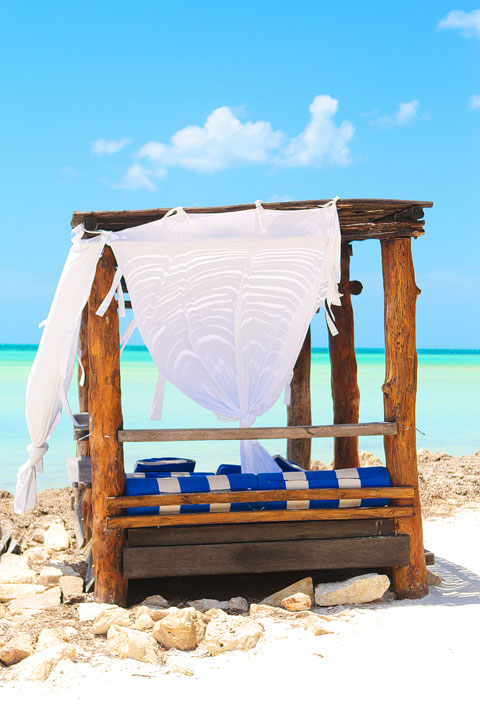 Where is Isla Holbox?
Our girls getaway to Cancun was genuinely like experiencing a little slice of heaven. One day we took a day trip to explore the enchanted island of Isla Holbox. At just 2.5 miles long and 1 mile wide, Isla Holbox (pronounced HOL-bahsh) is a tiny tropical island located about 40 miles northwest of Cancun. It's quiet, secluded, and perfect for spending the day wandering and exploring.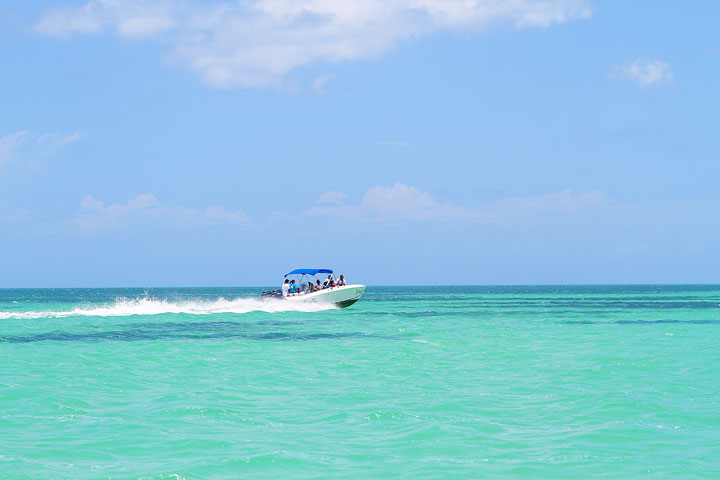 I could lay out on a boat all day, and lucky for us, it was perfect weather for a boat ride across the crystal clear waters of the Caribbean Sea.
So much fun with these girls in our black and white stripes!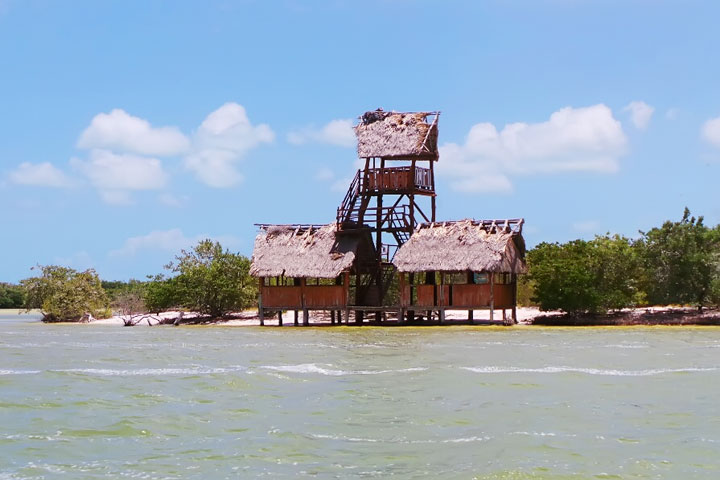 Isla La Pasion
On the way to Isla Holbox, we made a bonus stop at a deserted island named Isla La Pasion. From April to October, the shallow lagoon surrounding Isla La Pasion is flooded with pink flamingos. Unfortunately we missed them by just a couple of weeks. I would've loved to have seen them!! We'll definitely have to go back.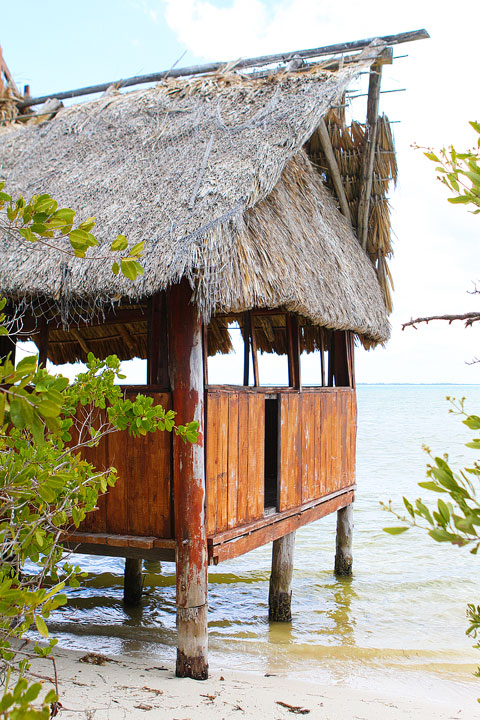 However we did stumble upon this mysterious 3-story thatched roof hut. I wonder what its story is!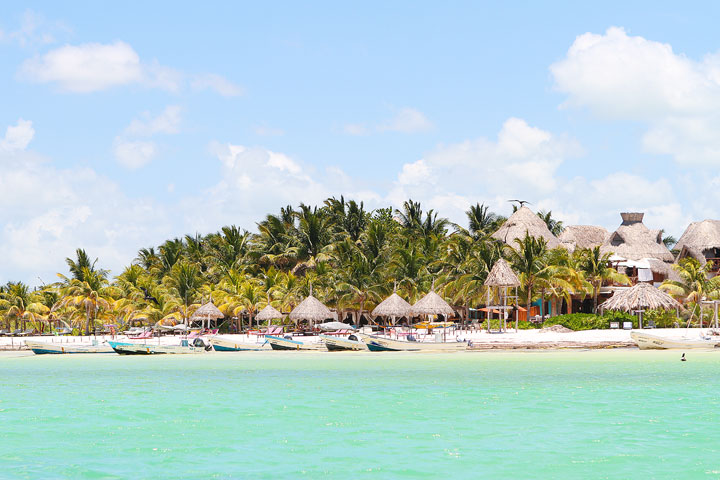 We hopped back on the boat for another gorgeous ride and finally made it to Isla Holbox.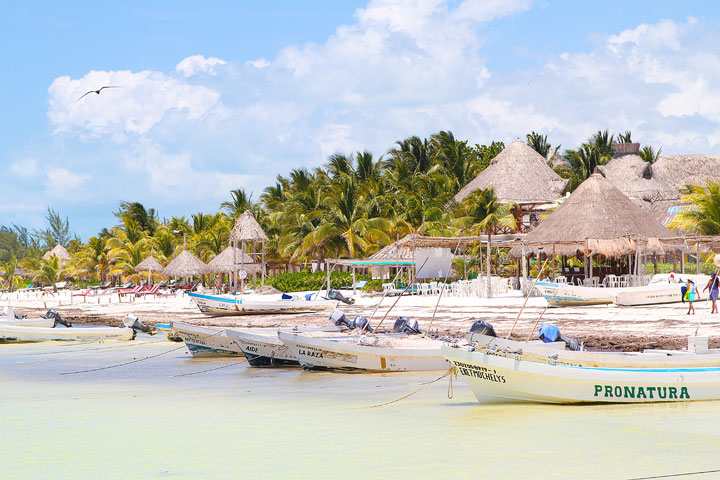 Loved all the boats docked here at the marina.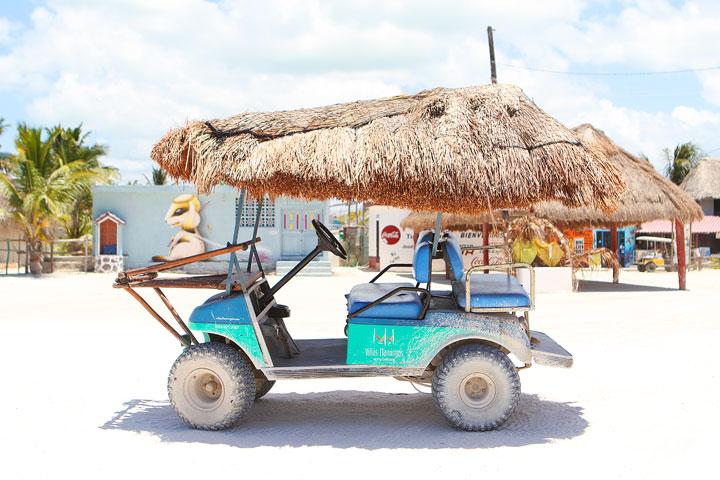 Since Holbox is so tiny and secluded, there are no cars on the island. Just these awesome golf carts! This was our sweet ride for the day. ;)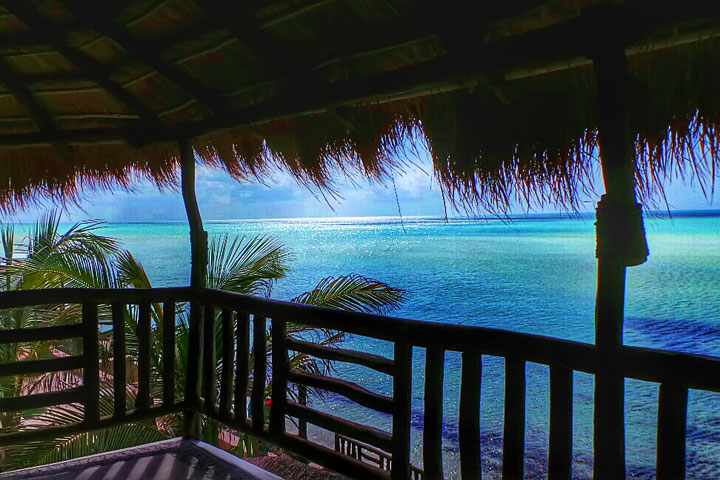 Photo via Susan.
We had an incredible lunch at Hotel Las Nubes, a secluded boutique hotel with some of the most delicious cuisine on the island. This was our stunning lunch view.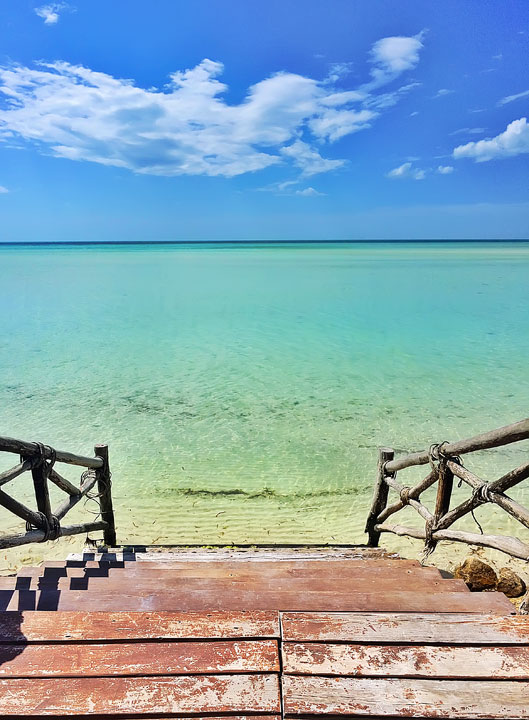 Stairway to the sea.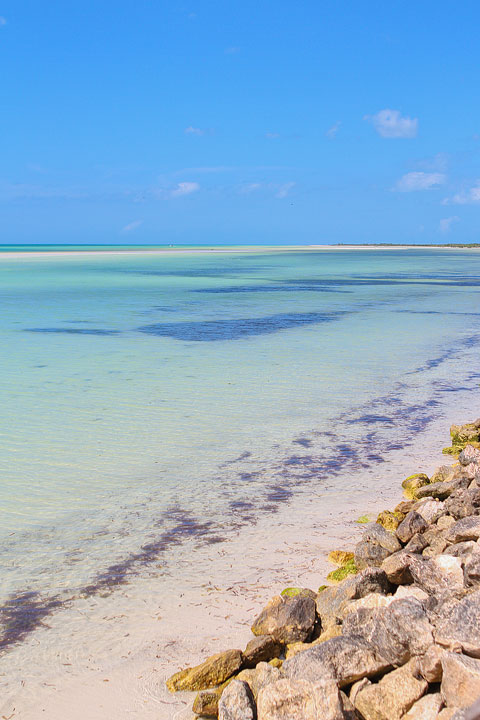 Our own private paradise.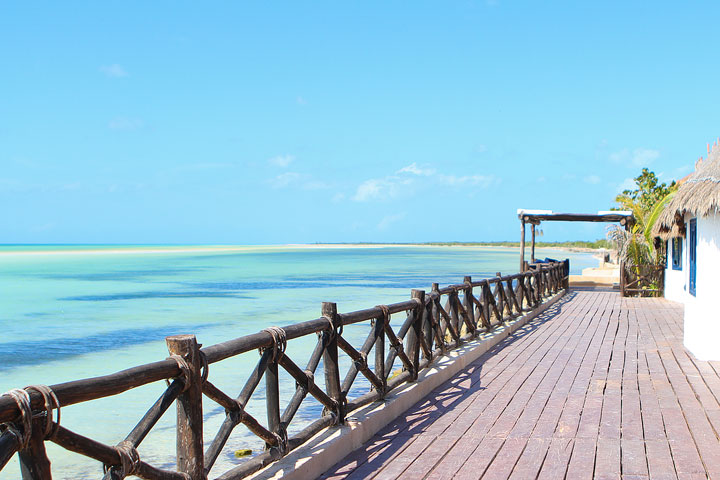 We had a fabulous meal on this deck overlooking the ocean.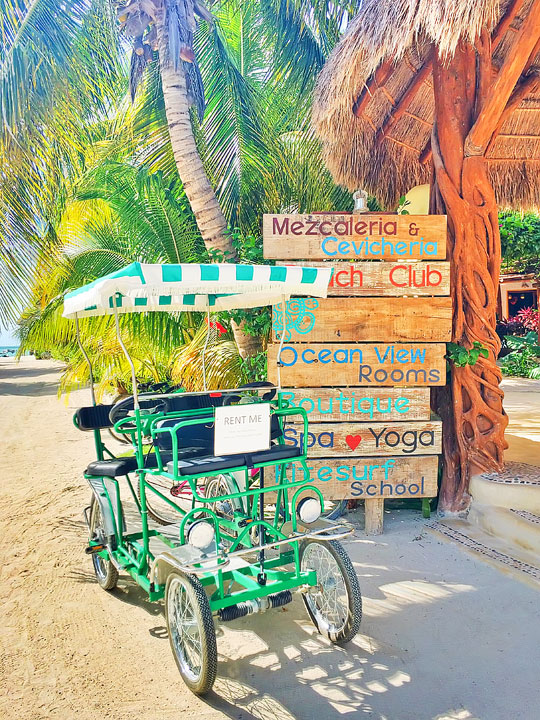 After lunch, we hopped on the golf cart to explore the island.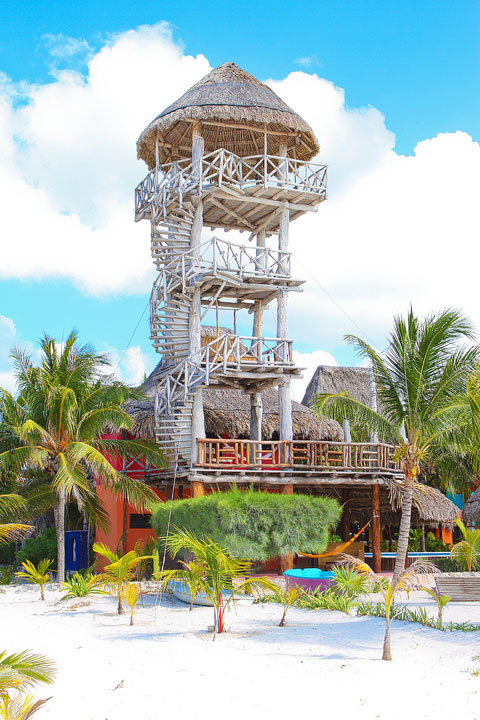 Here are a few of the fun things we saw on this magical island.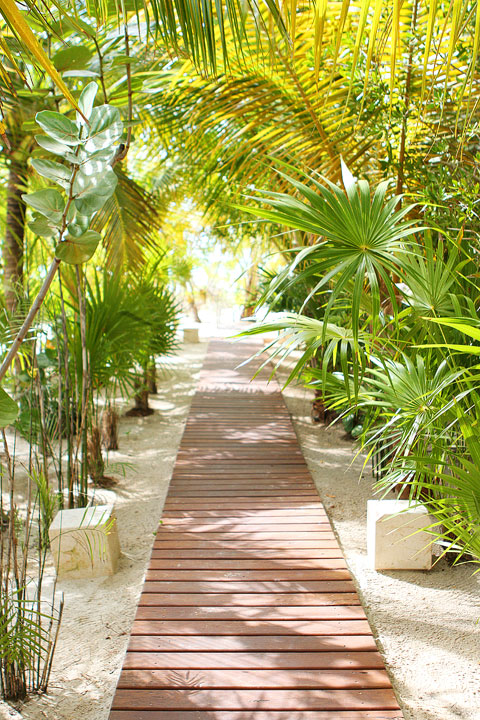 Secret tropical tree-lined boardwalk.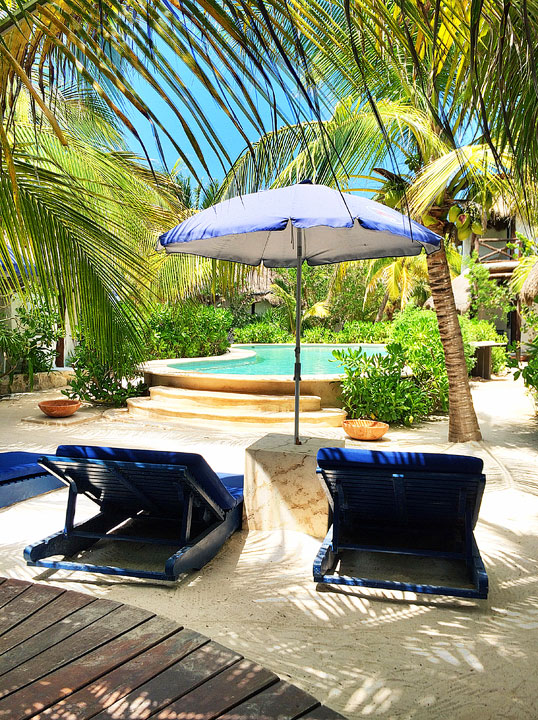 Hidden pools.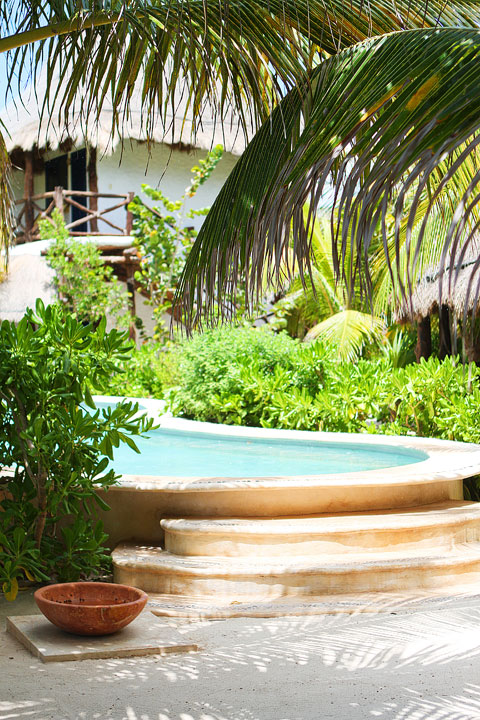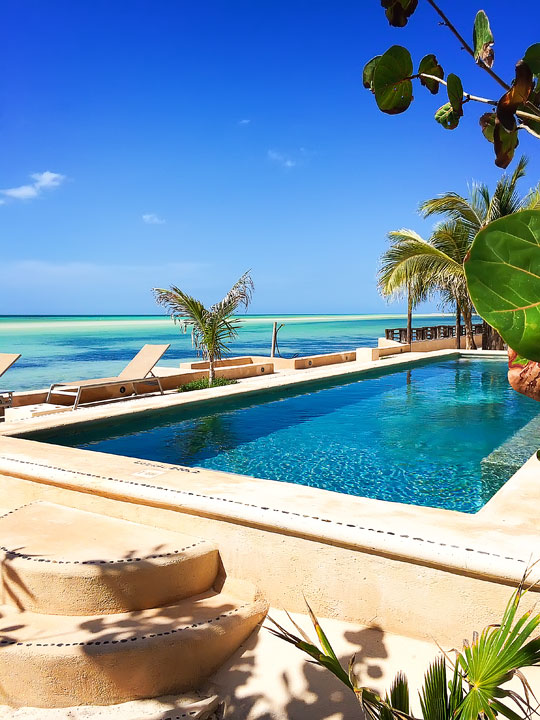 Tropical paradise.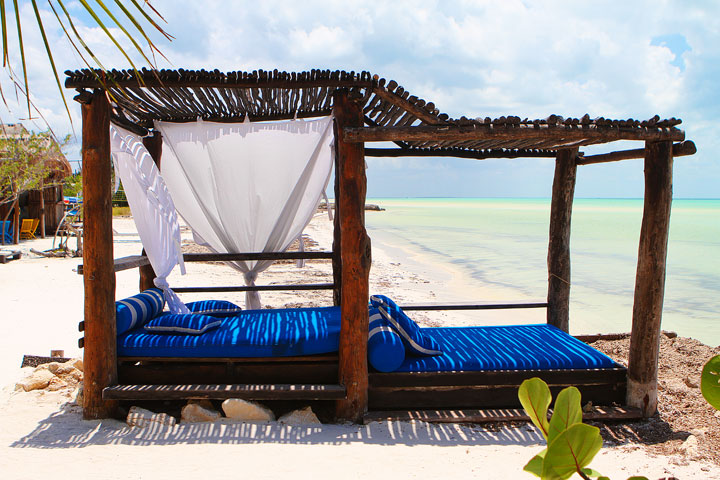 I could hang out here all day.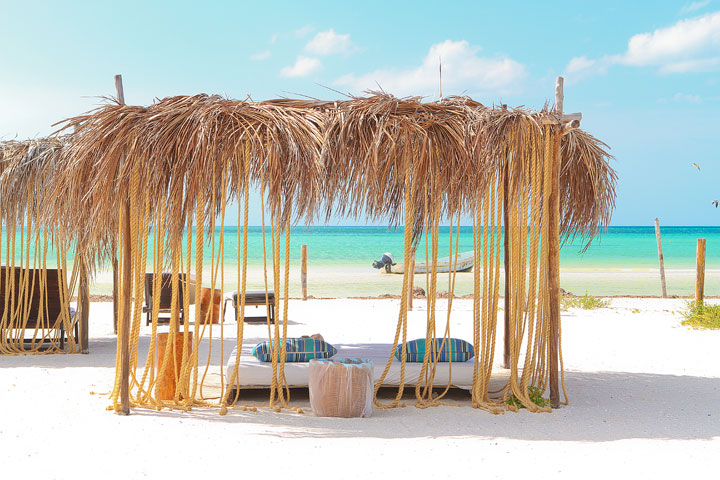 Or here.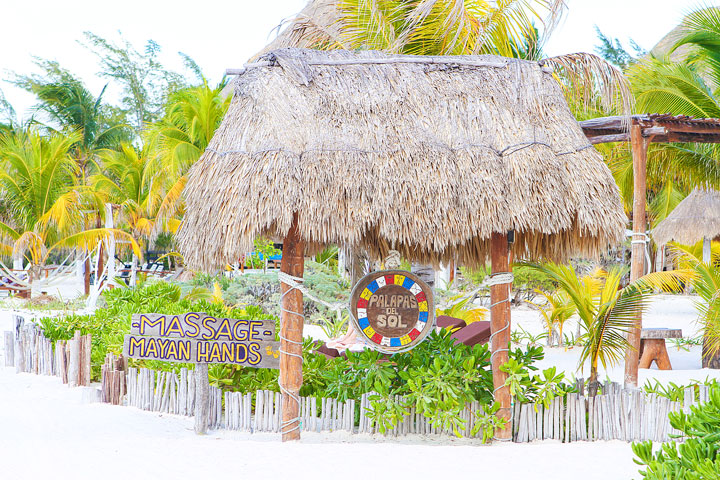 Mayan Hands massage, anyone? Yes please.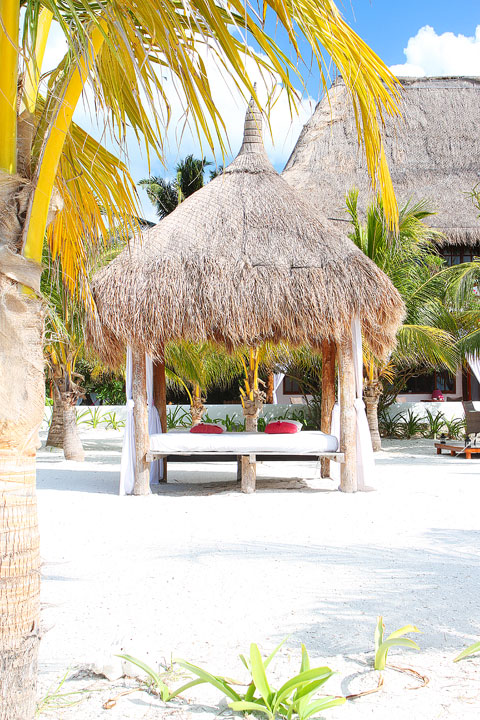 Afternoon siesta.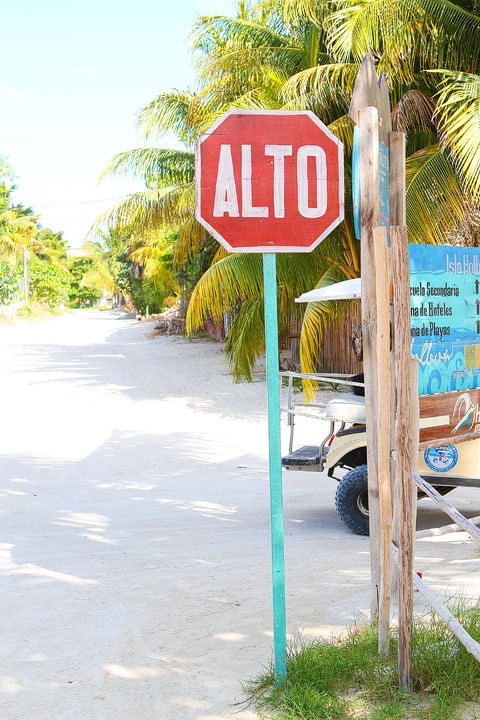 Cute little stop signs!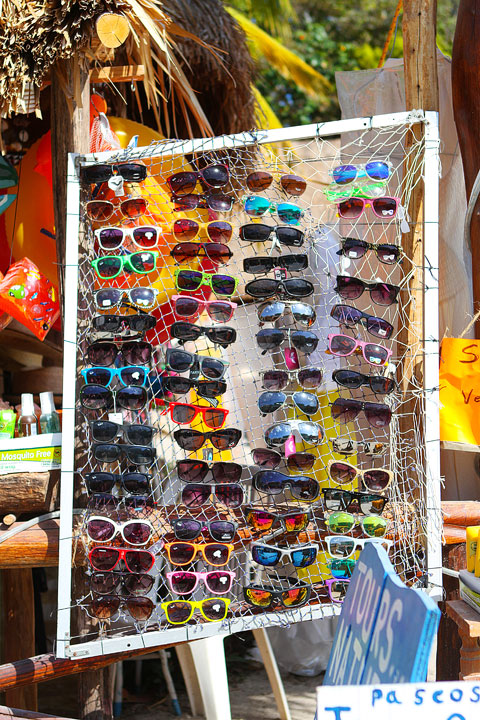 Lots of fun little shops.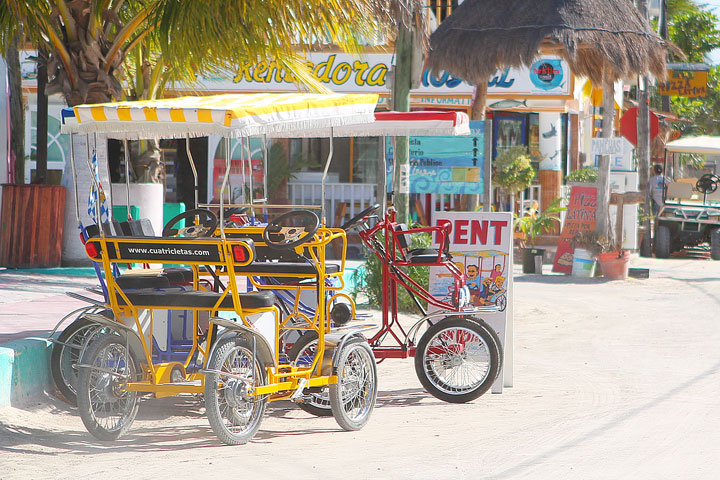 So fun with all the colorful golf carts everywhere!
Loved our day exploring Isla Holbox. It truly felt like our own private, quiet paradise.
Our next adventure was one I'll never forget. More from Cancun to come soon. :) xoxo