Planning a trip to Germany? Nuremburg Germany is one of the best places to visit in Germany. It's also home to Germany's most famous Christmas market. Here are all the best things to do in Nuremburg: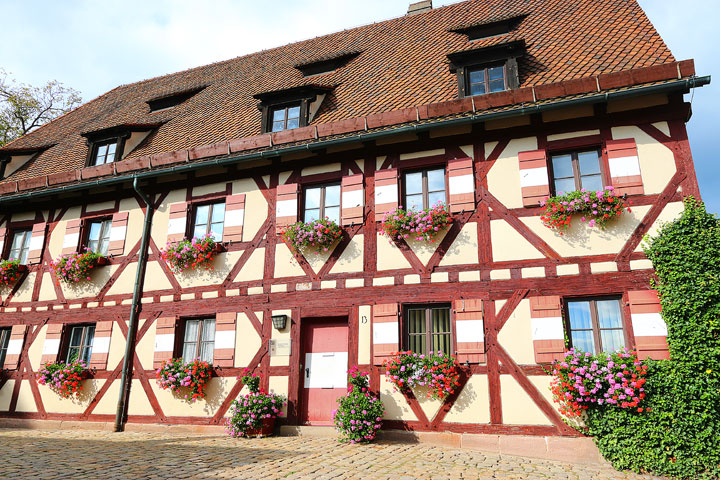 Nuremburg Germany
We visited Nuremburg on a Danube River Cruise with Gate 1 Travel. Nuremberg is located right in the heart of Bavaria, one of the most beautiful regions of Germany.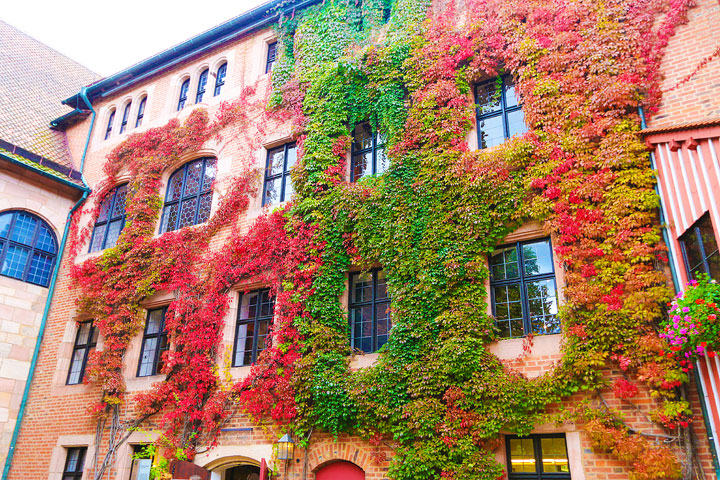 Imperial Castle of Nuremberg
The Imperial Castle of Nuremberg is an 11th-century castle with beautiful panoramic views of Nuremberg.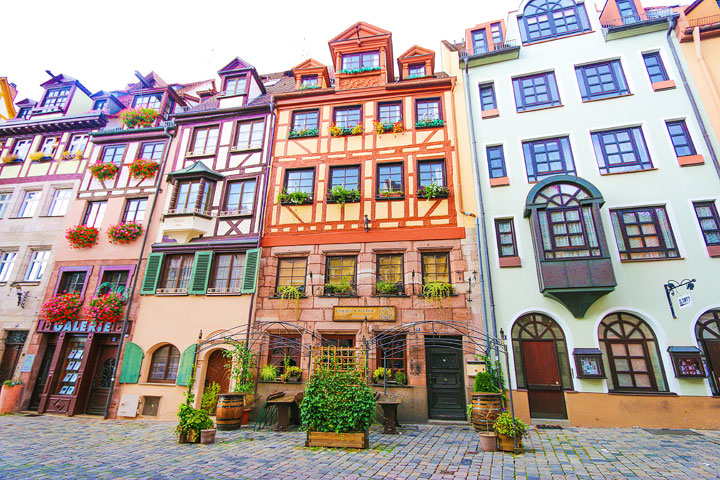 Weissgerbergasse
Weissgerbergasse is a historic street in Old Town Nuremberg.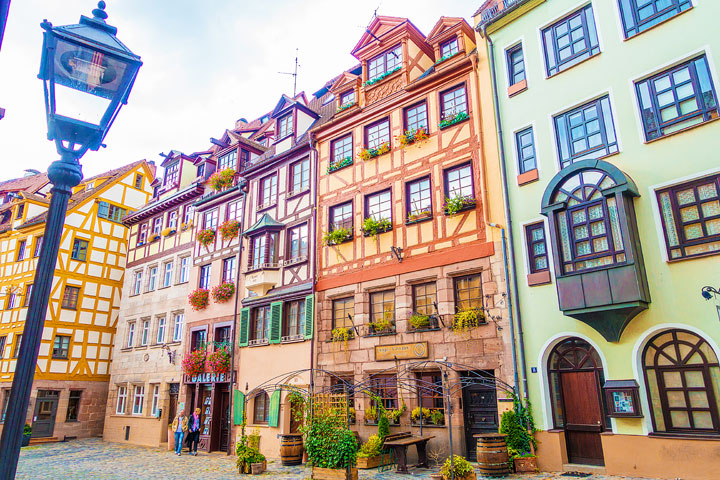 Photo via Stephanie
Weissgerbergasse is one of the few streets that survived the heavy air raids during WWII. As a result, it's one of the best-preserved streets in Nuremburg Germany.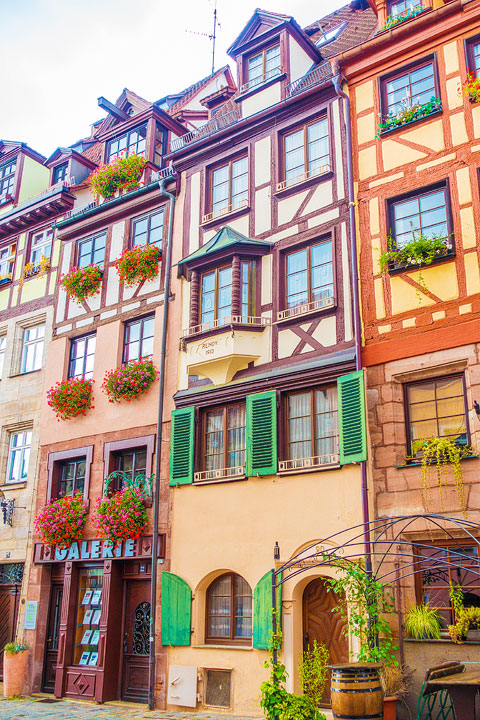 Photo via Stephanie
Over 20 half-timbered artisan townhouses still line the cobblestone street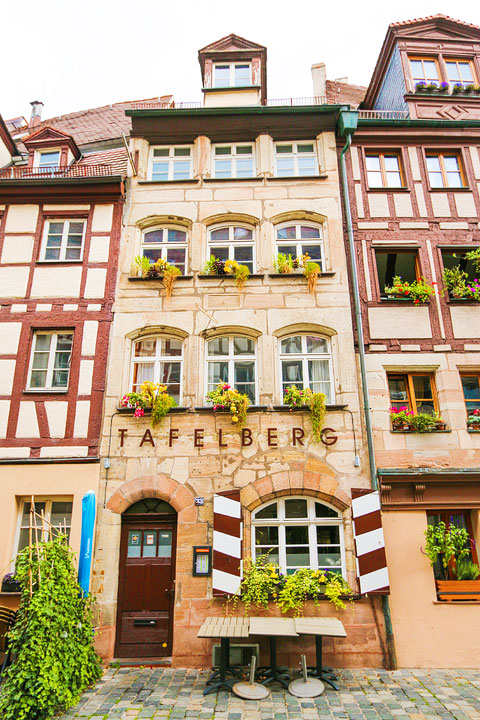 Weissgerbergasse is also known as Tanner's Lane. That is because in the Middle Ages, this street was filled with skilled leather makers and tradesmen.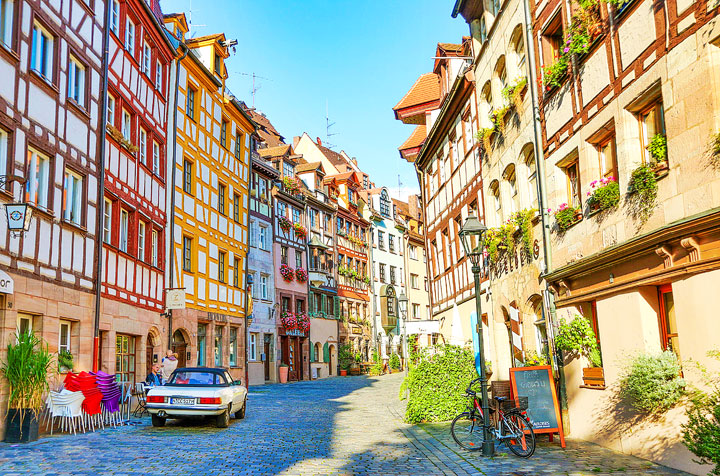 The historic homes here are a testament to the wealth that could attained as a result of leather making. Today the Weissgerbergasse is a quiet street with small cafes and boutiques.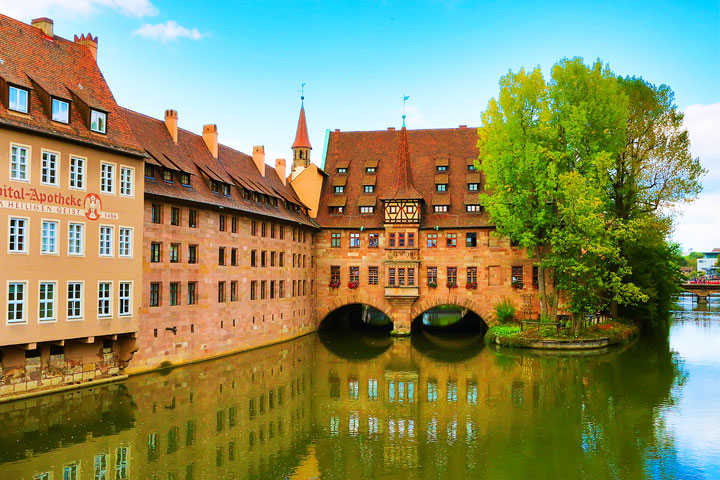 Hospital of the Holy Spirit
In the center of Nuremburg Germany, on the bank of the river is the Hospital of the Holy Spirit. The hospital was founded in 1332, and was one of the largest hospitals of the Middle Ages. During this time Lepers were kept here away from the other patients.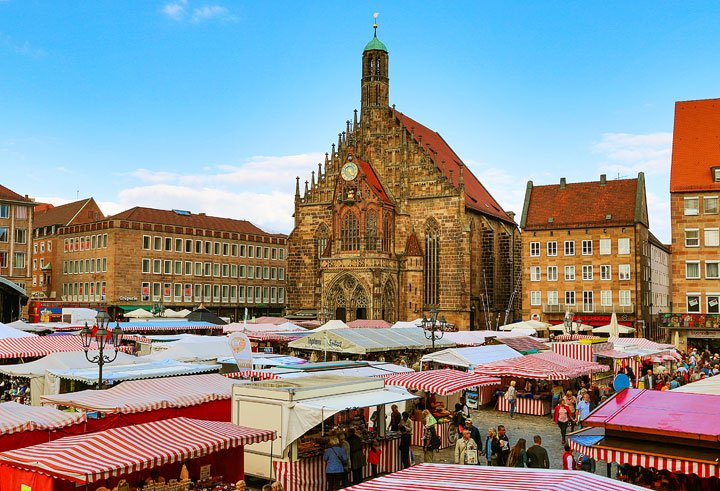 Hauptmarkt
Here is where you'll find Germany's most famous Christmas Market. The Hauptmarkt is Nuremburg's famous market for gingerbread, but you don't have to wait for Christmas! You can visit the Hauptmarkt year-round!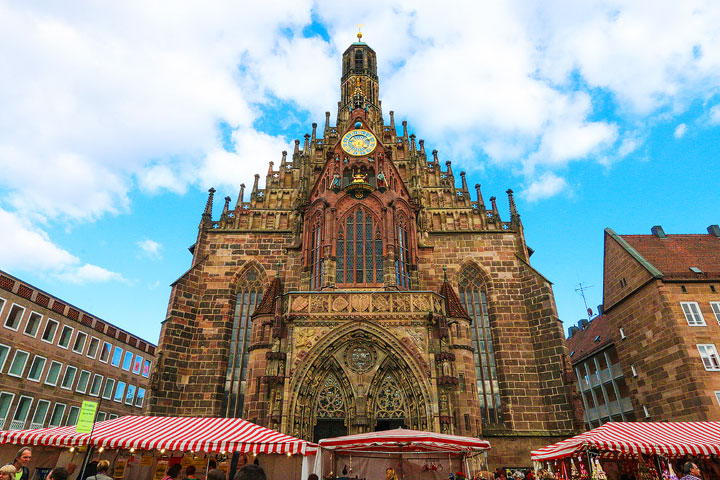 Frauenkirche
In the center of the market is the Frauenkirche ("Church of Our Lady") built between 1352 and 1362. Numerous works of art from the Middle Ages are kept inside this church.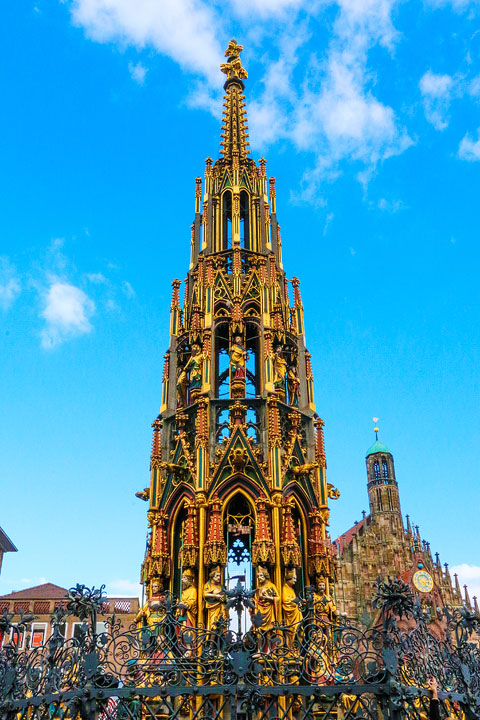 The Beautiful Fountain
The star attraction of the market is the Gothic "Scöner Brunnen", which literally translates to The Beautiful Fountain.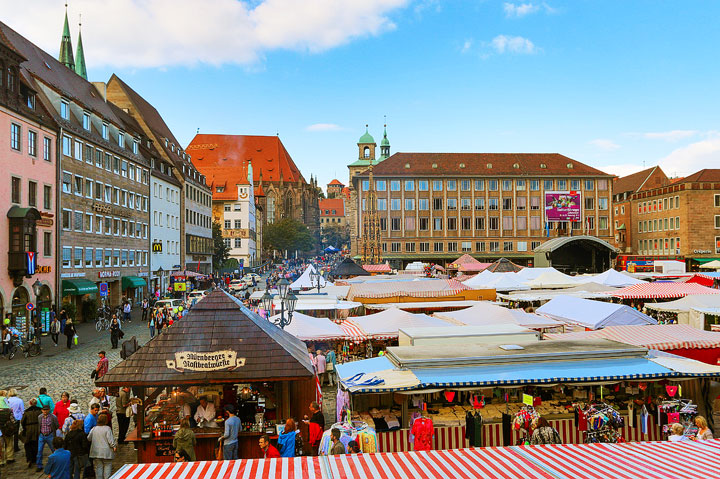 After visiting Nuremberg on our Danube River Cruise, we went to Munich for Oktoberfest!!
---
See more posts from our Gate 1 Travel cruise!
---
Like this post? Save it on Pinterest!