Planning a trip to Brussels? If this is your first time to the capital of Belgium, use the guide below to make sure you don't miss any of the best things to do in Brussels Belgium!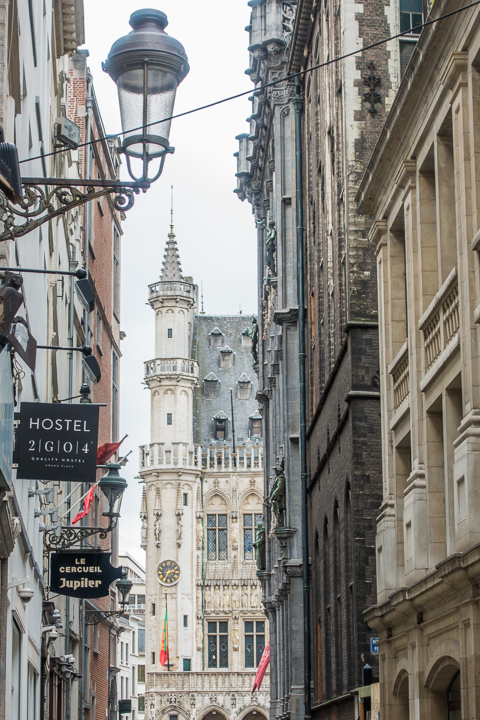 Brussels is such a fun foodie city. I think I gained 5 pounds here! In addition to world–renowned chocolate, waffles, and fries, Brussels has an amazing international food scene. So if you also want to make sure every meal in Brussels is amazing, keep reading below for all the best restaurants in Brussels.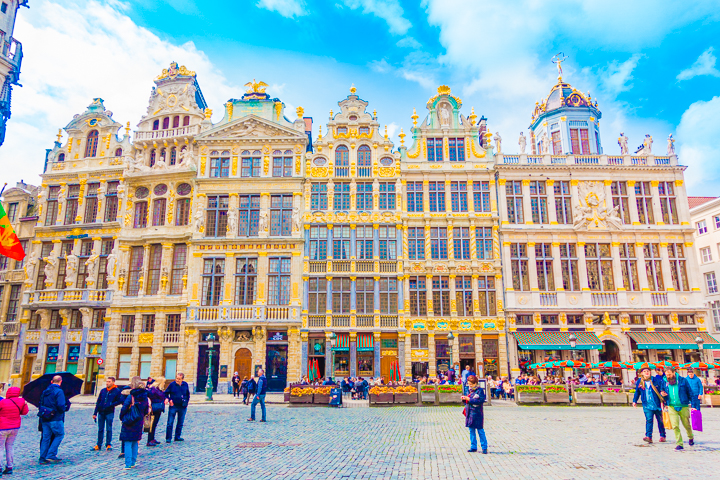 Best Things To Do in Brussels Belgium #1 — Grand Place
The Grand Place is the main square of Brussels Belgium.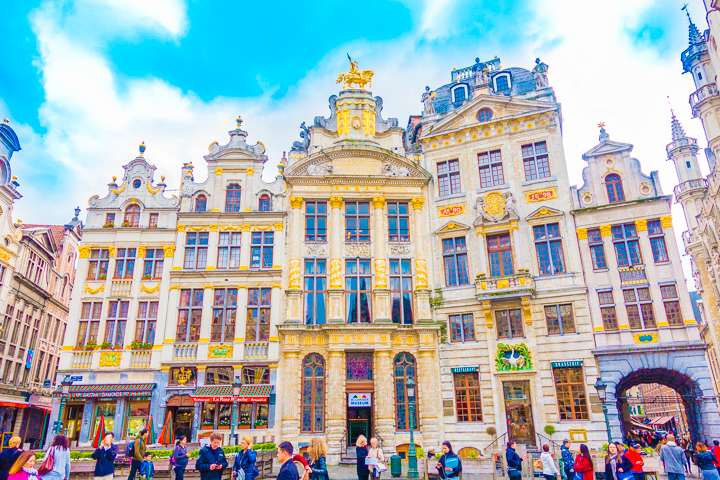 The buildings are absolutely breathtaking! Definitely go to the Grand Place to admire the beautiful architecture.
Tip: Don't Eat Here
Head to Place Sainte-Catherine for tons of amazing restaurant options.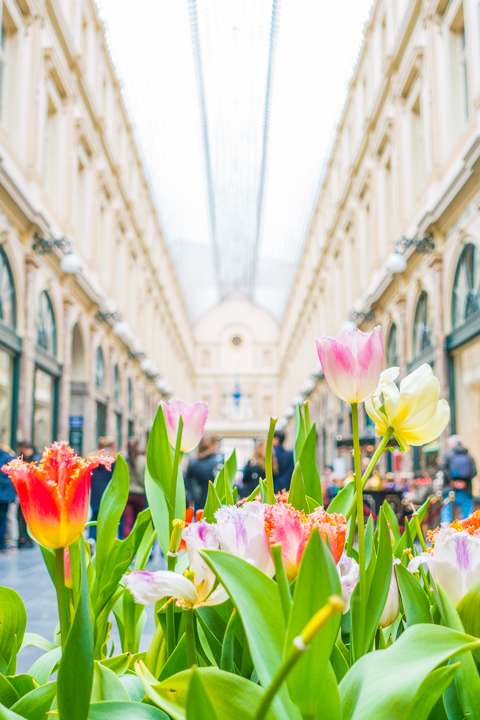 Best Things To Do in Brussels Belgium #2 — Galeries Royales Saint-Hubert
The Galeries Royales Saint-Hubert is a beautiful indoor covered shopping alley lined with Brussels' finest high-end shops.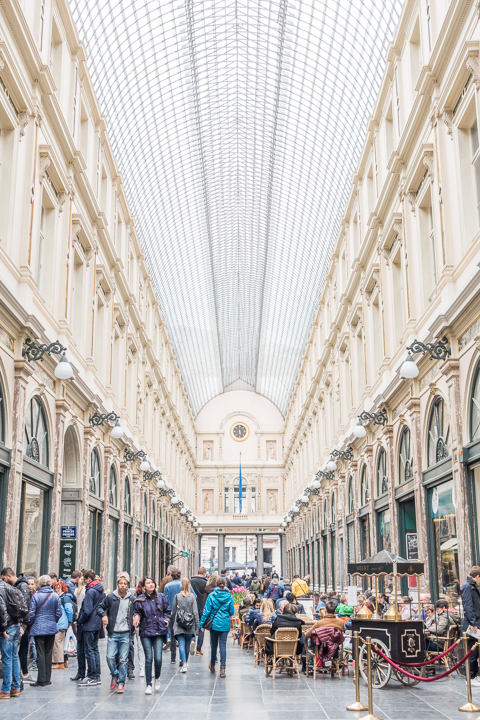 It's perfect for window shopping and sampling all the fancy Belgian chocolates!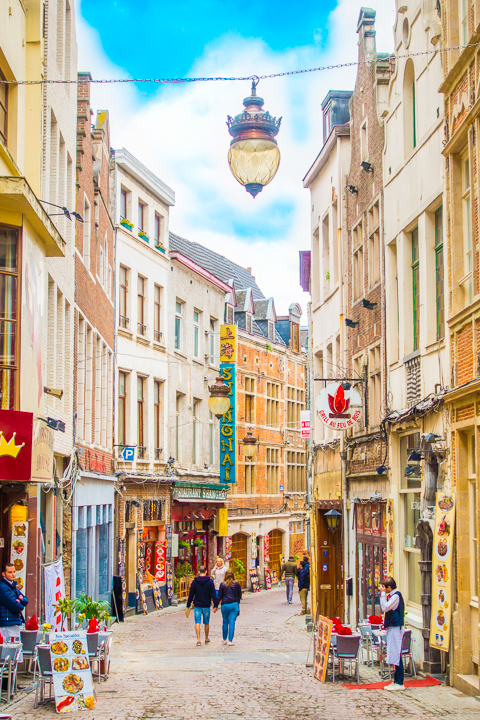 Best Things To Do in Brussels Belgium #3 — Rue des Bouchers
While you're at the Galeries Royales, be sure to check out the nearby pedestrian shopping street, Rue des Bouchers. This is such a fun, colorful street right in the heart of Brussels Belgium!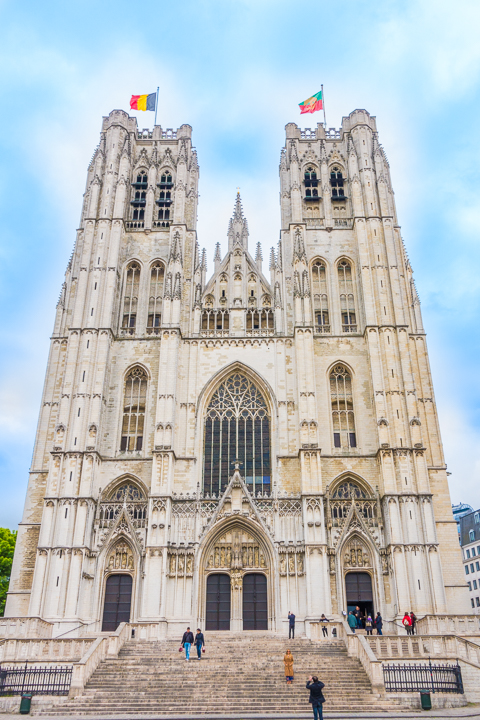 Best Things To Do in Brussels Belgium #4 — Cathedral of St. Michael and St. Gudula
The Cathedral of St. Michael and St. Gudula is a beautiful Roman Catholic church in Brussels Belgium.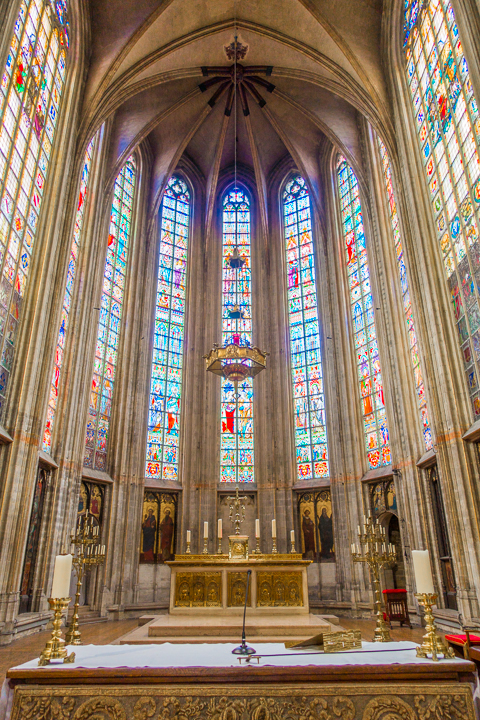 Look at this stained glass!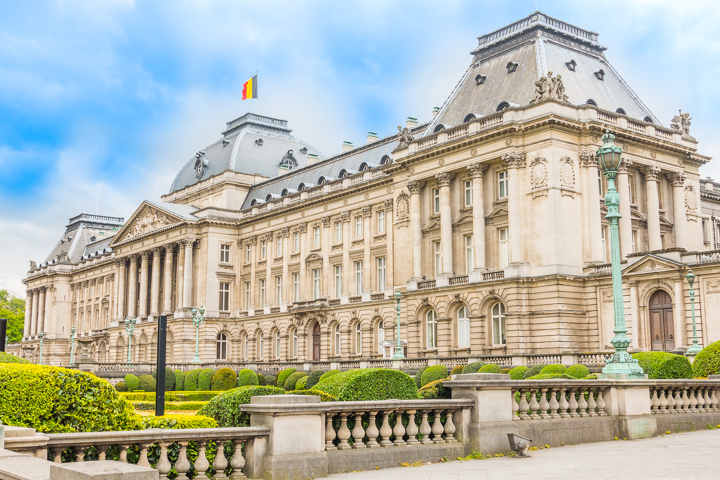 Best Things To Do in Brussels Belgium #5 — Royal Palace of Brussels Belgium
The Royal Palace of Brussels is the official palace of the King and Queen of Belgium.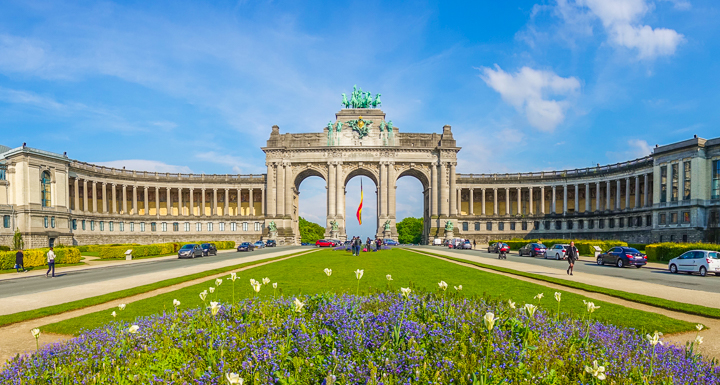 Best Things To Do in Brussels Belgium #6 — Arcades du Cinquantenaire
The Arcades du Cinquantenaire is a monumental triple arch in the center of Cinquantenaire Park in Brussels Belgium. The arch was built for the world exhibition of 1880 to commemorate the 50th anniversary of the independence of Belgium.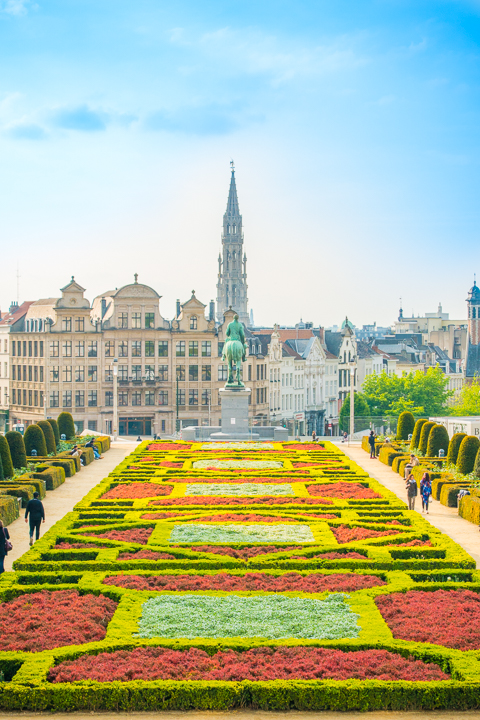 Best Things To Do in Brussels Belgium #7 — Mont des Arts
Visit the Mont des Arts for a beautiful overlook of Brussels Belgium. From here you can see the famous tower of the Brussels Town Hall in the Grand Place.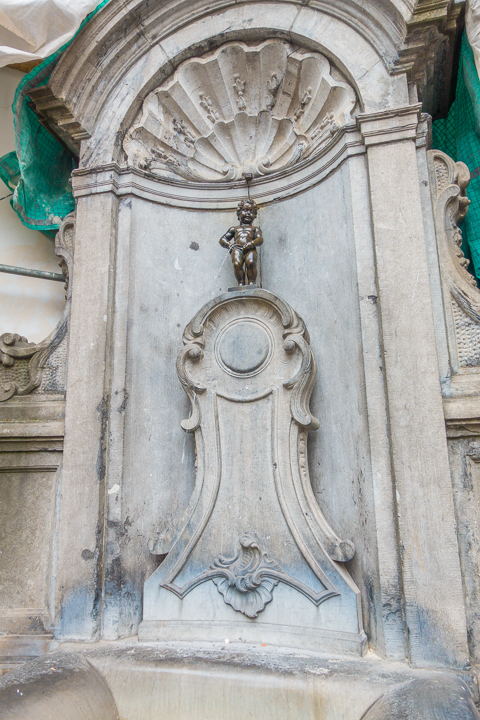 Best Things To Do in Brussels Belgium #8 — Manneken Pis
The Manneken Pis is probably the most popular tourist attraction in Brussels. It's a 2-foot tall bronze statue of a boy peeing into a fountain. Every time we passed by he was always surrounded by tourists taking his picture! He's been there since 1619 and is said to be the "Symbol of Brussels".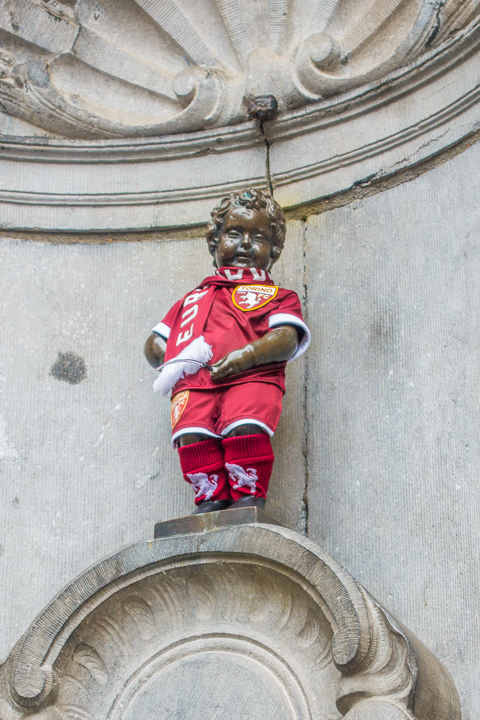 The city even dresses him up for special occasions. He has over 900 costumes! This day he was wearing his soccer uniform for the big game!
---
Best Restaurants In Brussels Belgium
When you're on vacation and visiting a new city for the first time, you want to make sure every meal is a winner. Here's where to find the best restaurants in Brussels Belgium, including the best chocolate and waffles the city has to offer!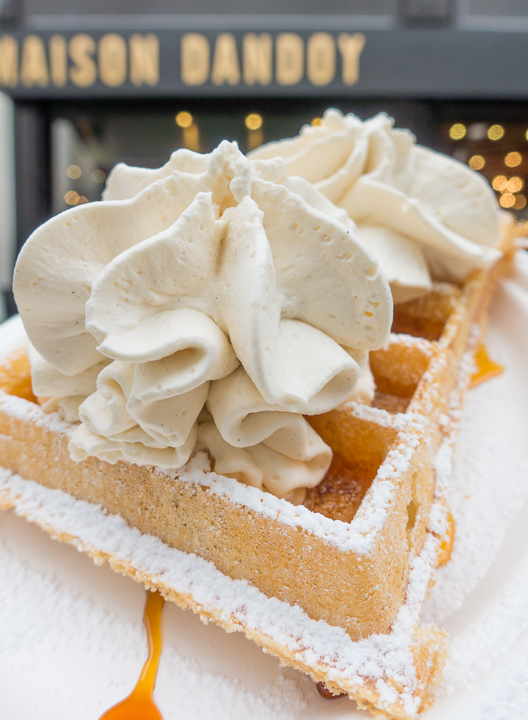 Belgian Waffles — Brussels Waffle vs. Liege Waffle
So we all know Belgium is famous for their waffles. But what you may not know is that they have two different types of waffles that are totally unique from each other.
Brussels Waffle
The first is the Brussels waffle. This is what we know in America as a typical "Belgian waffle". It's thick, crispy on the outside, and light and fluffy on the inside.
We had the BEST Brussels waffle at Maison Dandoy. It was hands-down the BEST Belgian waffle I have ever had. It was SO unbelievably crisp on the outside!! The line was long but they had tables and chairs outside to sit and eat. Most of the other waffle shops were just walk-up shops so you had to stand and eat your waffle. I prefer to sit down with a fork and knife!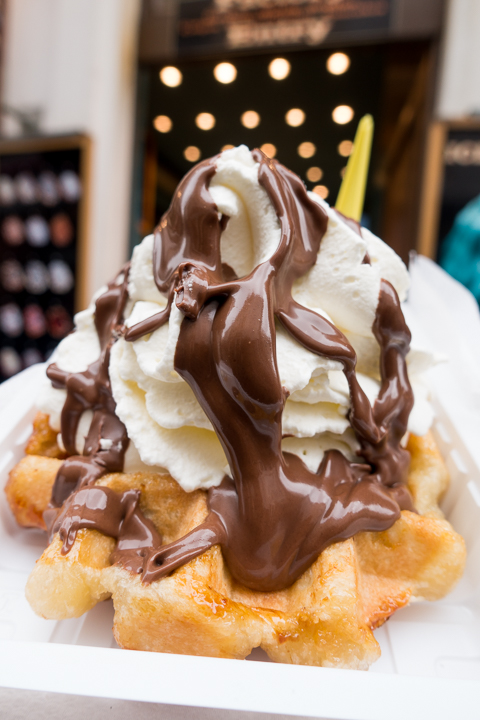 Liege Waffle
However, the hidden secret of Belgium is the Liege waffle. If you've never had one, they are LIFE. CHANGING. This waffle is made from a yeasted dough, and it's much more dense than a regular waffle. But what makes Liege waffles so special are the giant pearls of sugar mixed into the batter. When the waffle is cooked on the hot iron, the sugar caramelizes on the outside. The outside is crispy and the inside is sweet and gooey!!!
In Brussels you can find many "create your own" Liege waffle shops — especially around the Manneken Pis. They're kinda like a frozen yogurt shop. You buy the plain waffle and then can add any/all toppings you want!! Nutella and whipped cream are my personal favorite!!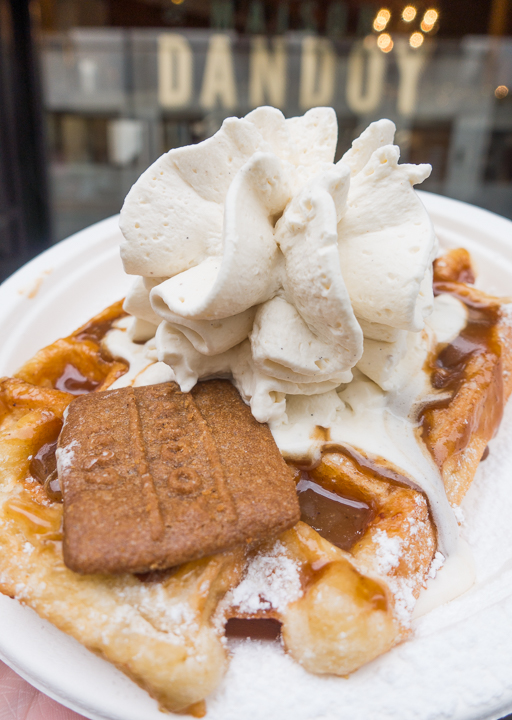 Maison Dandoy
Maison Dandoy in Brussels Belgium is famous for their speculoos cookies and spread. As previously mentioned, they also make fabulous fresh waffles, hot off the iron as you order. It's not on the menu, but if you ask, they'll put their famous speculoos spread on a hot waffle for you!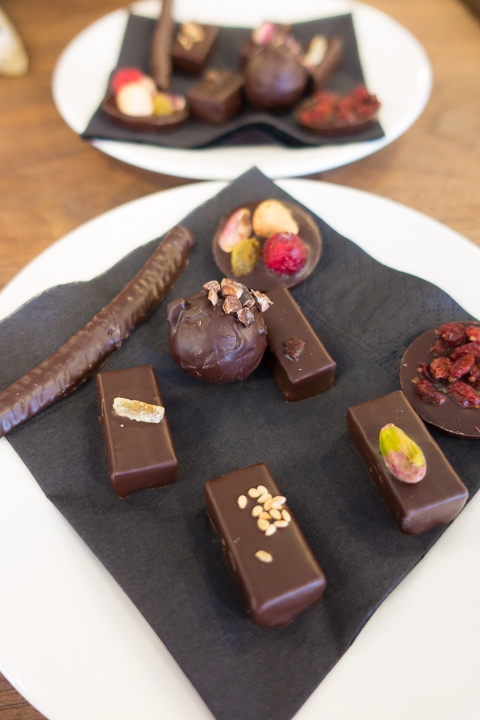 Belgian Chocolate
Belgium is also famous for their chocolate! Obviously we had to sample as much as possible while we were there. For scientific purposes.
We found incredible handmade gourmet chocolate at Laurent Gerbaud Chocolatier. Laurent Gerbaud himself actually sat down with us and gave us a personal taste testing of his favorite creations. Don't leave Brussels Belgium without a box of pralines from Laurent Gerbaud Chocolatier.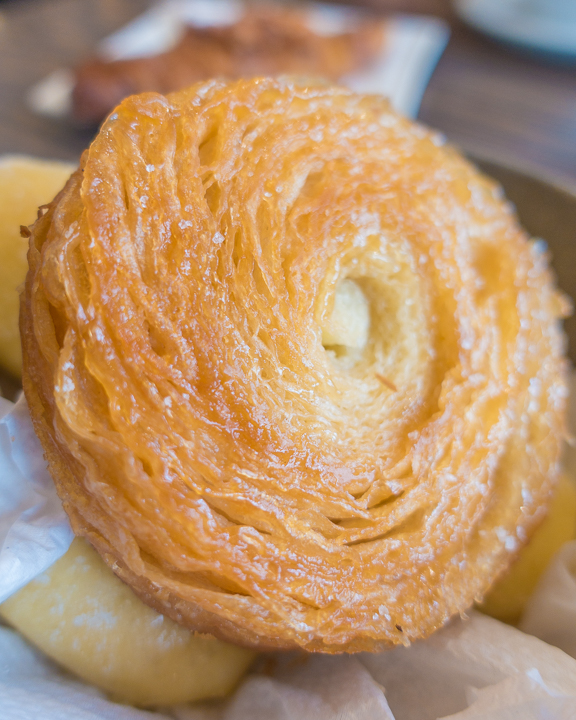 Boulangerie Charli — Best Bakery in Brussels Belgium!
Boulangerie Charli has the most AMAZING French pastries in Brussels Belgium. I am obsessed with Kouign Amann — a sweet, flaky pastry from the Brittany region in France. It is very hard to find anywhere outside of this region… even in Paris! I was OVER THE MOON when I found it here. It was hands-down some of the best Kouign Amann I have ever had — even better than what I had in Paris!! It's only rivaled by the Kouign Amann I had in Brittany.
NOTE: They only make Kouign Amann on Wednesday. I would honestly plan my trip around this. Make sure you're in Brussels on a Wednesday. ;)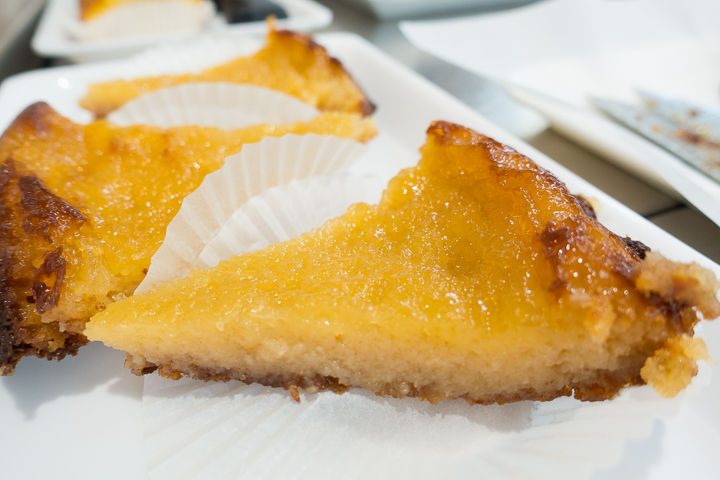 Foracdo — Portuguese Bakery in Brussels Belgium
Brussels Belgium has an amazing international food scene! I absolutely feel in love with the Portuguese pastries from Foracdo. So delicious!!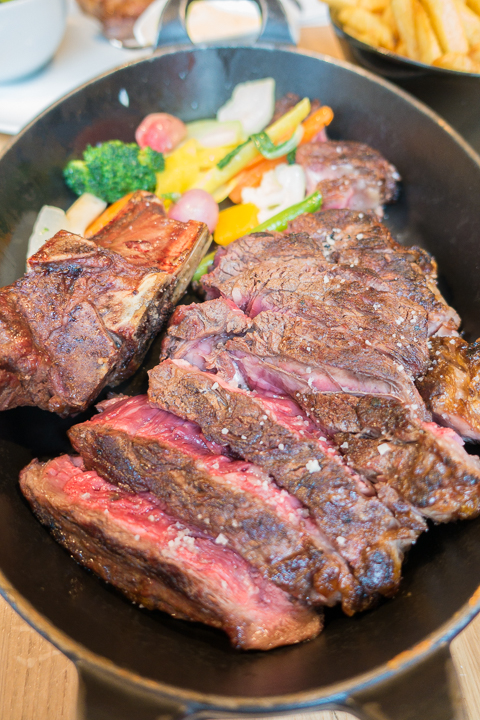 Colonel
The next few recommendations are the best restaurants in Brussels for lunch and dinner. Above is the massive beef rib for two at Colonel.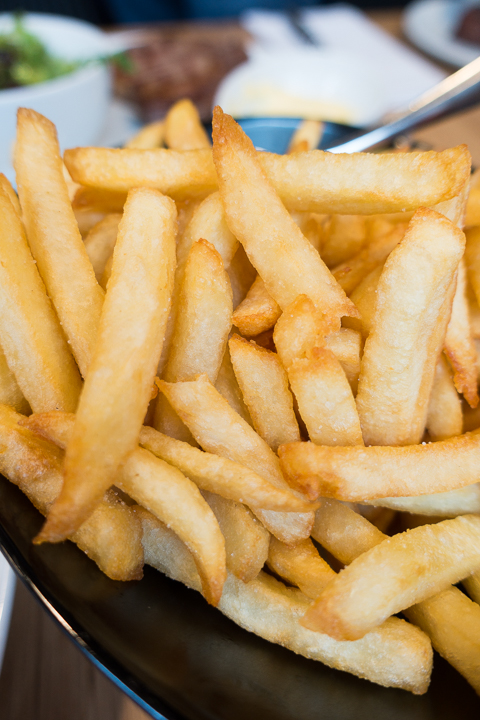 It also comes with Belgian fries. Delicious!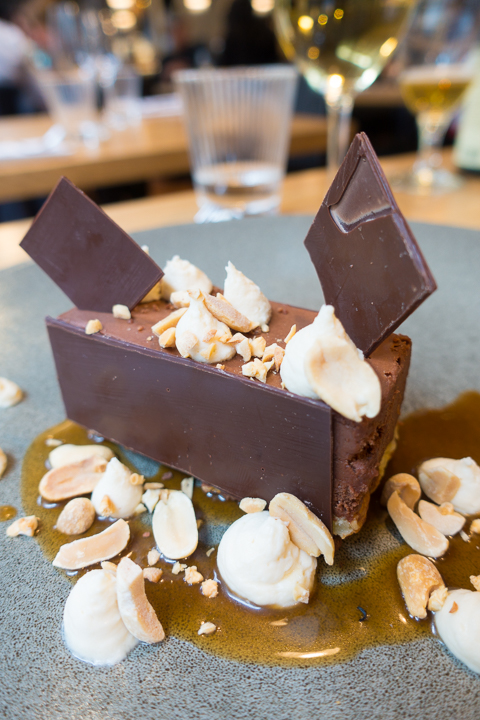 We were completely stuffed, but of course we had to try the homemade Snickers when we saw it on the menu!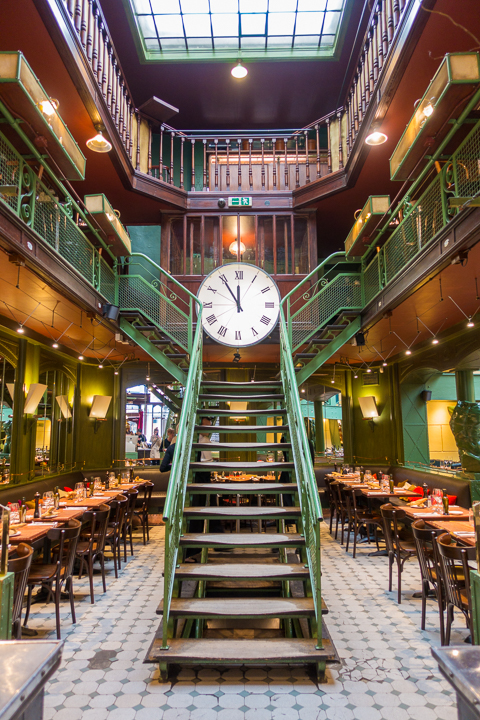 La Quincallerie
How beautiful is this restaurant in Brussels Belgium??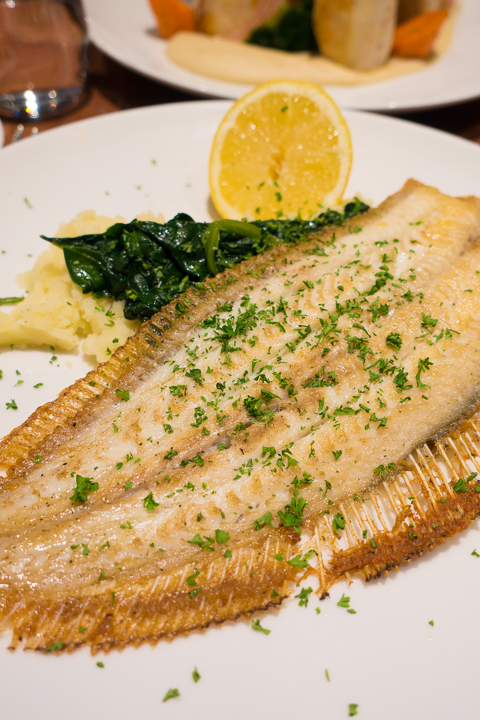 La Quincallerie is ideal for fresh fish, oysters, and seafood in Brussels.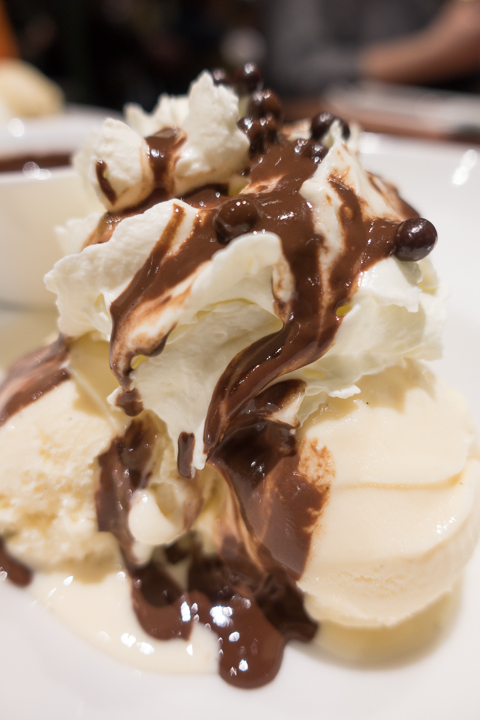 We had to try the Dame Blanche, a typical Belgian dessert. It's vanilla ice cream, hot chocolate sauce and homemade whipped cream!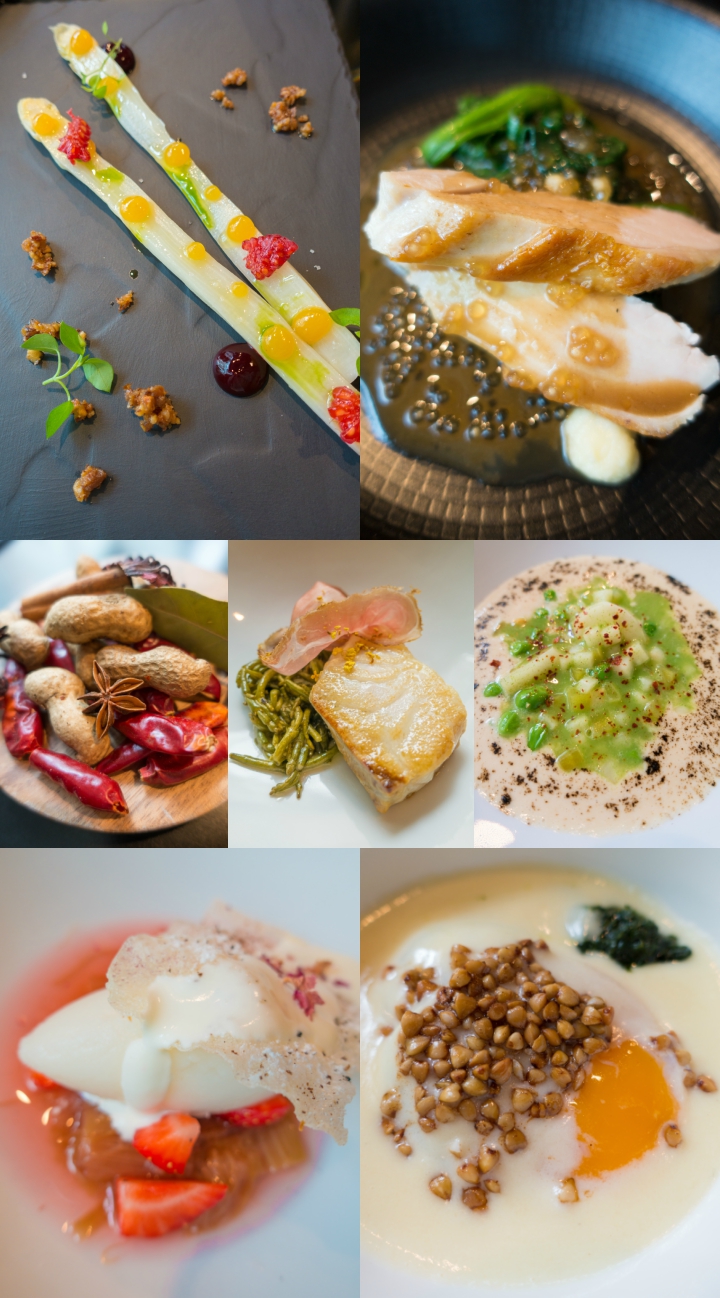 Gramm
We had a seriously unforgettable 7-course gourmet meal for lunch at Gramm. The restaurant is super unassuming and unpretentious but the food is incredible!
---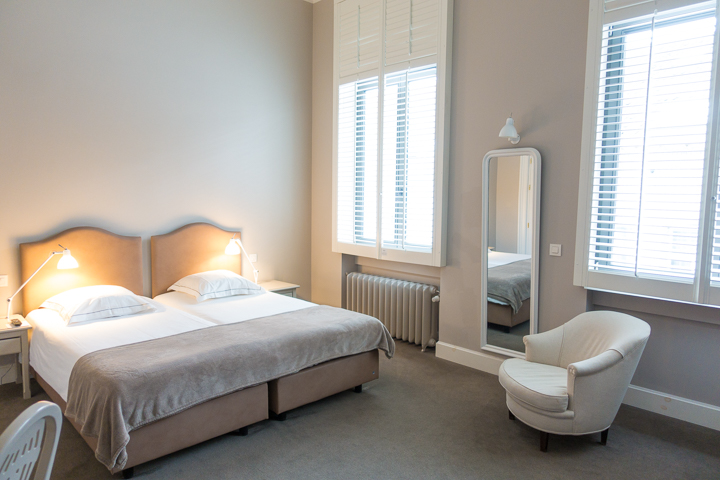 Hotels In Brussels Belgium
We stayed at the beautiful Hotel Made in Louise, in a quiet neighborhood of Brussels. It's about a 10 minute walk from the main tourist area. Perfect for when you want to be within walking distance to all the action, but still in a quiet area so you can relax and sleep at night!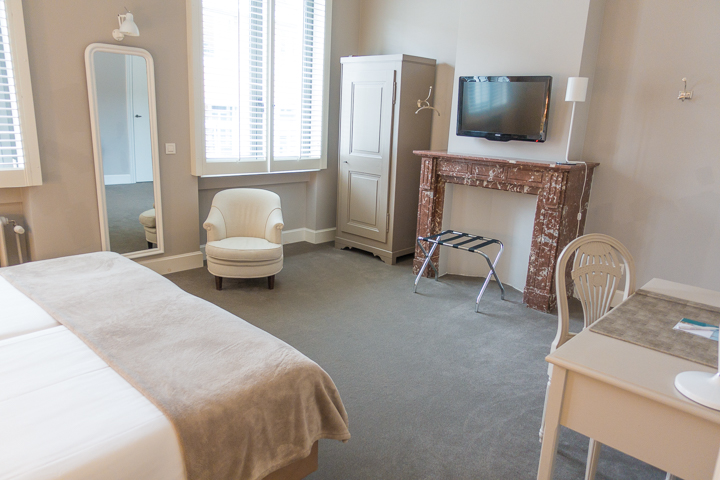 The rooms were gorgeous, spacious, and very comfortable!
Traveling in Belgium
We took the train everywhere in Belgium. We used a Eurail Global Pass from ACP Rail. The trains in Belgium are fast, reliable, modern, extremely easy to use, and will take you everywhere you want to go. Everywhere we went was less than 1 hour by train from Brussels.
---
Like this post? Save it on Pinterest!