There's no shortage of good food in Sydney, Australia. But we thought The Grounds of Alexandria was The Best Cafe in Sydney! Read on to find out why!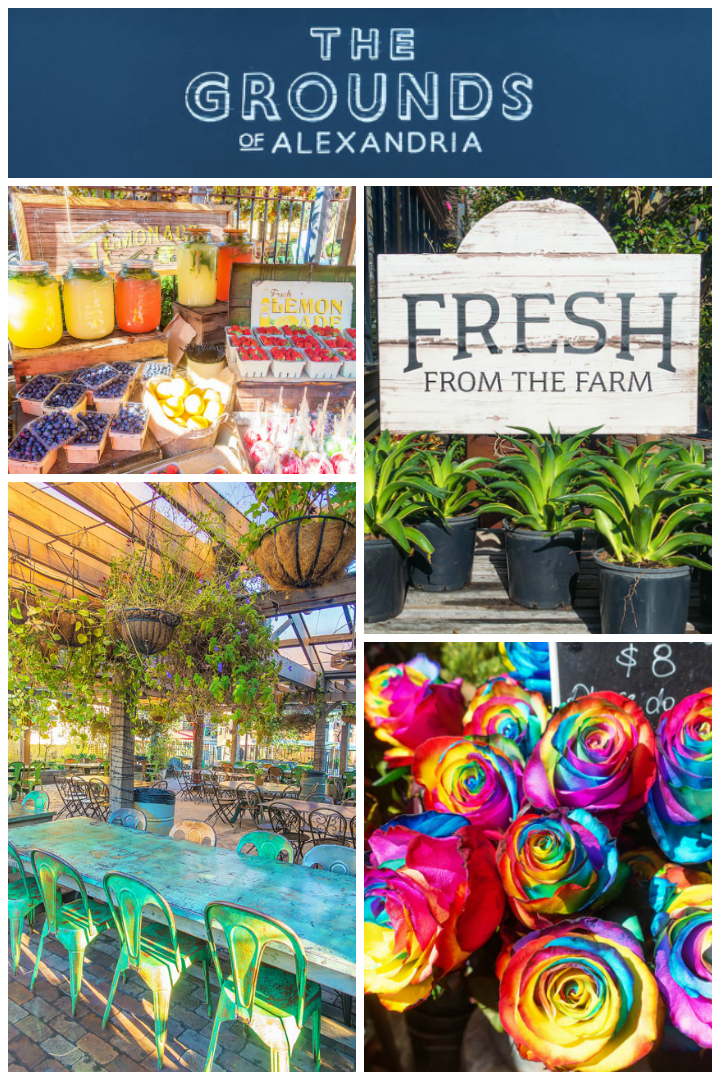 The Best Place to Eat in Sydney, Australia
Earlier this week we shared our favorite restaurants in Sydney. But there was one particular breakfast and brunch cafe that we left out because it deserves a post all to its own! Kevin and I absolutely fell in love with The Grounds of Alexandria when we were in Sydney. If we lived here I could totally see us frequenting this spot on the weekends.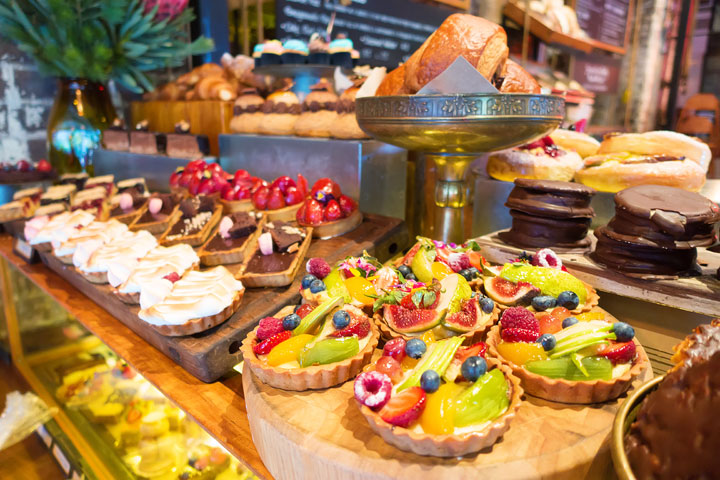 There's the cafe, which serves delicious pastries, specialty coffee, and a fresh, innovative, farm-to-table style menu in a former pie factory with exposed brick walls.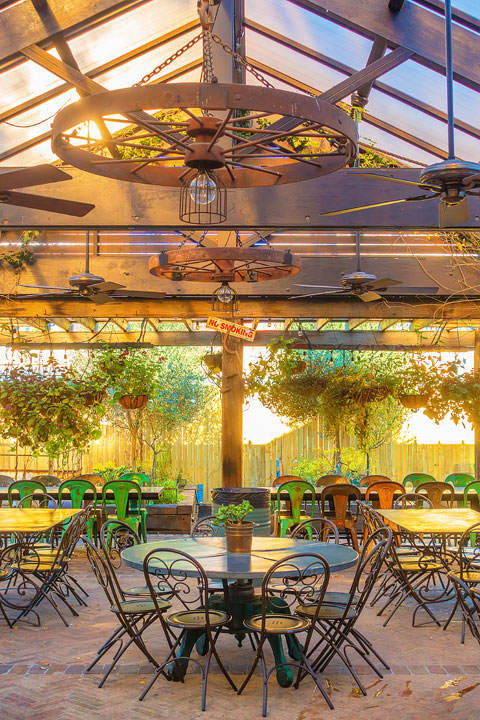 But The Grounds is so much more than a cafe.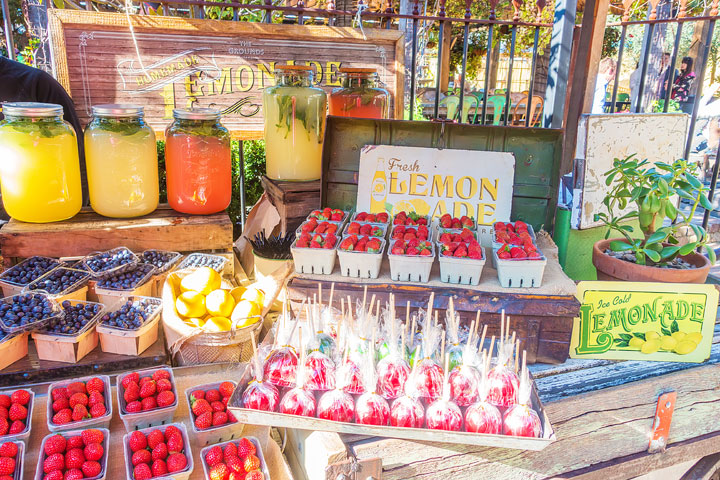 It's also a farmers market, flower market, and organic garden.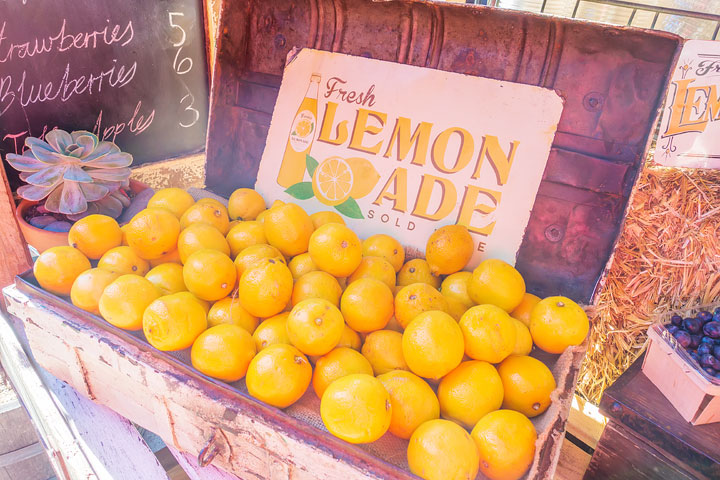 After breakfast, or while you wait for a table, you can walk around and explore.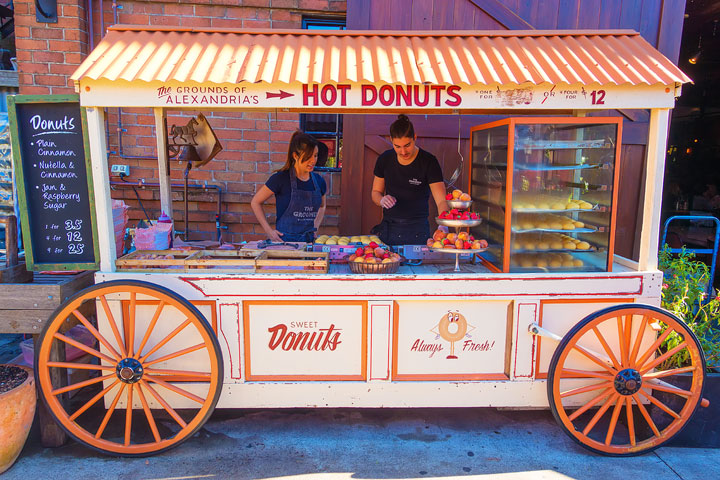 There are vibrant berries, freshly squeezed lemonade, and even hot fresh donuts.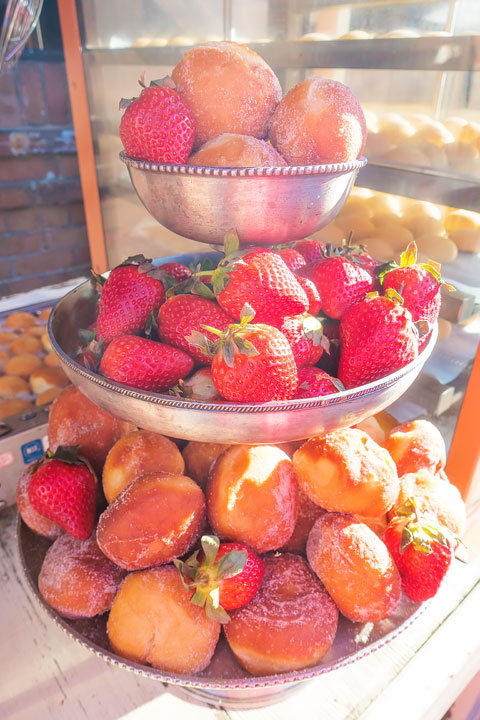 The donuts are made-to-order so they're always hot and fresh.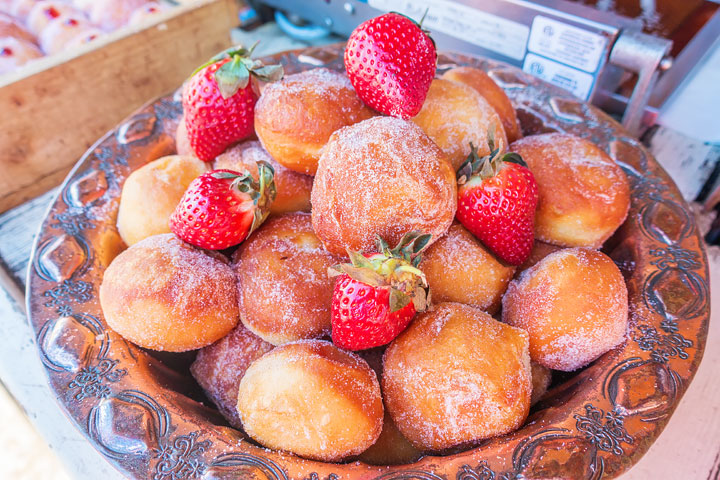 Is there anything better than fresh hot donut?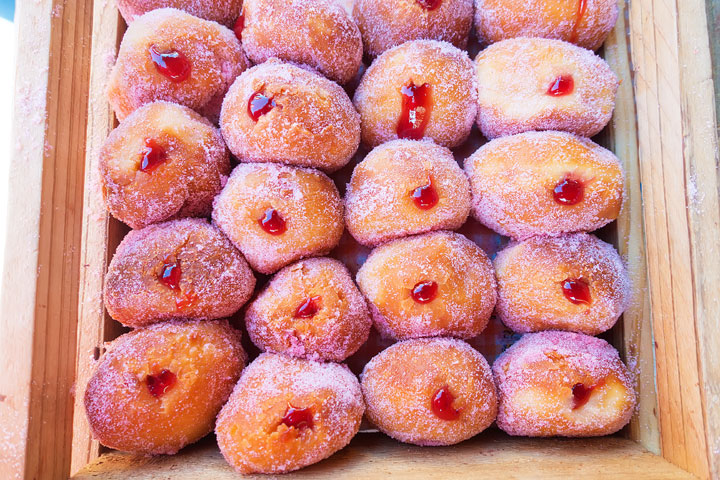 Maybe a warm donut stuffed with freshly made strawberry jam or melty Nutella and then rolled in cinnamon sugar.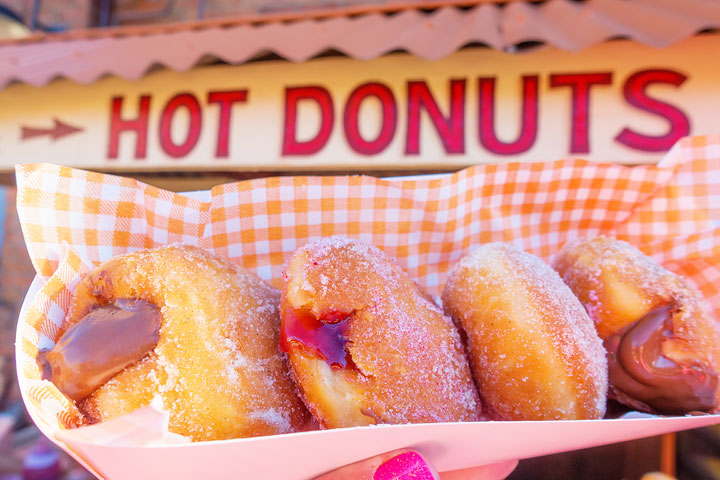 Of course we had to try some of each. ;)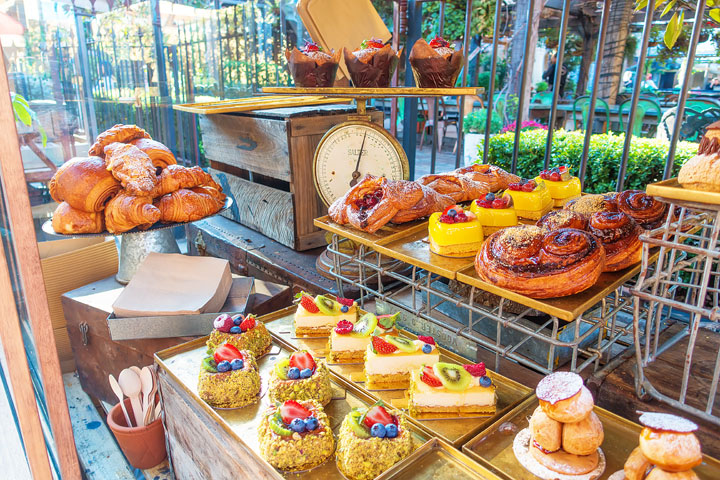 There's also gorgeous French pastries available if you need an appetizer or dessert. :)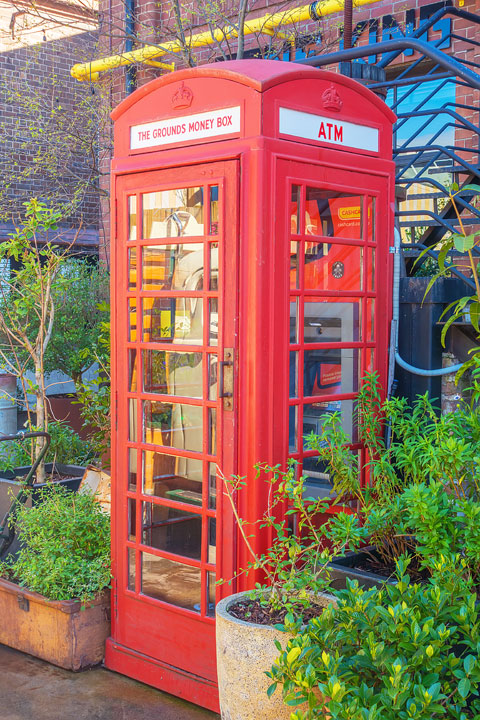 How cute is this ATM?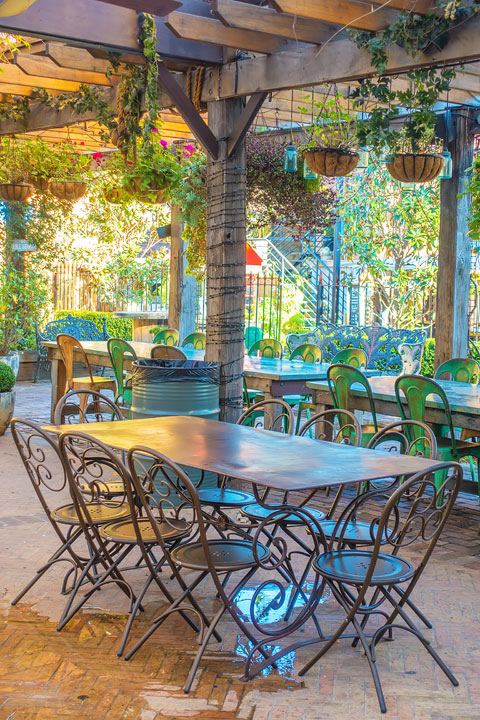 There's seating inside the cafe, but there's also plenty of seating outside for snacking on donuts and pastries while you're waiting on a table. You can also get coffee and baked goods to-go and enjoy them at a table outside.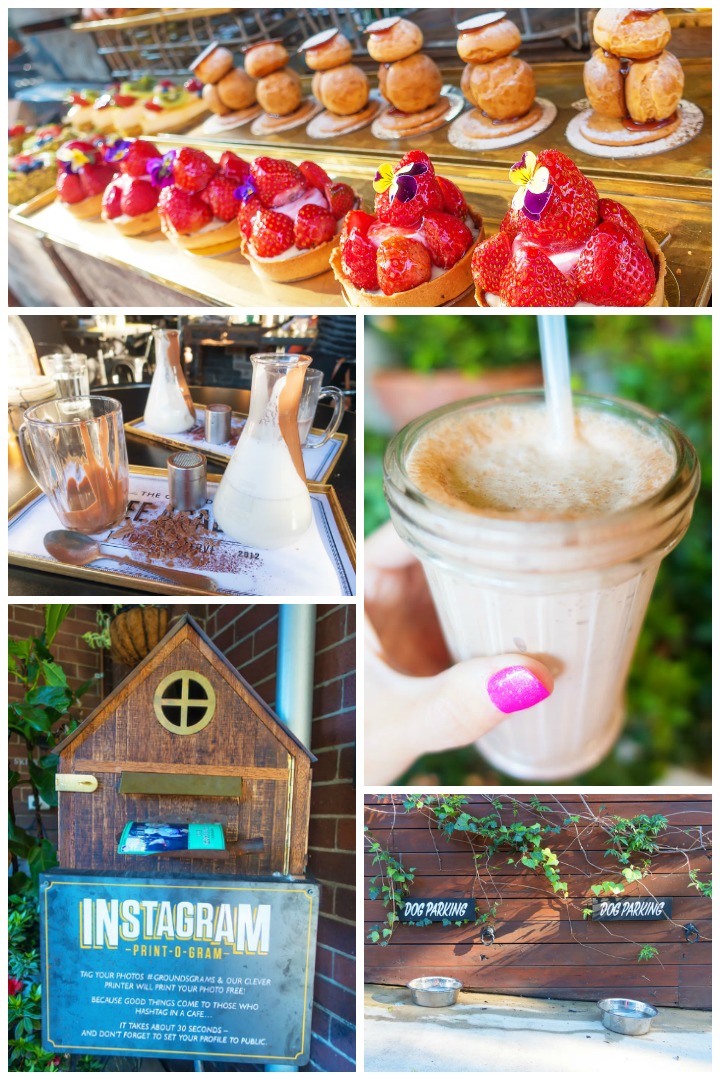 They even have an automatic Instagram printer — If you Instagram while you're at the cafe and use their hashtag, it will automatically print the picture for you. So fun and what a great souvenir!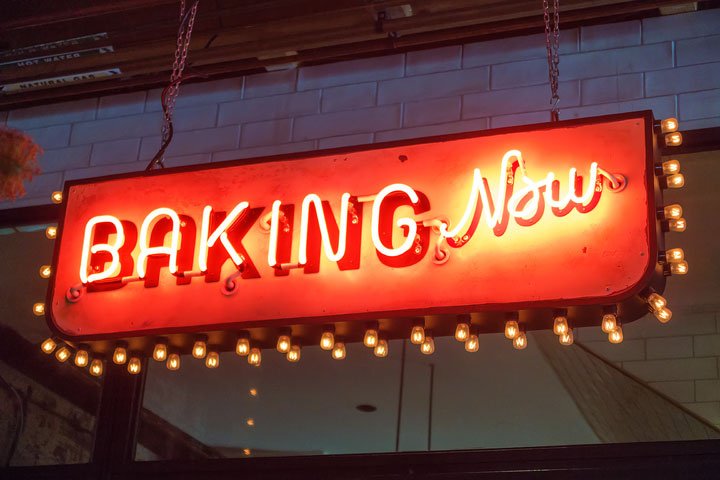 Loved this "Baking Now" sign. You can see all the fun pastries they're whipping up!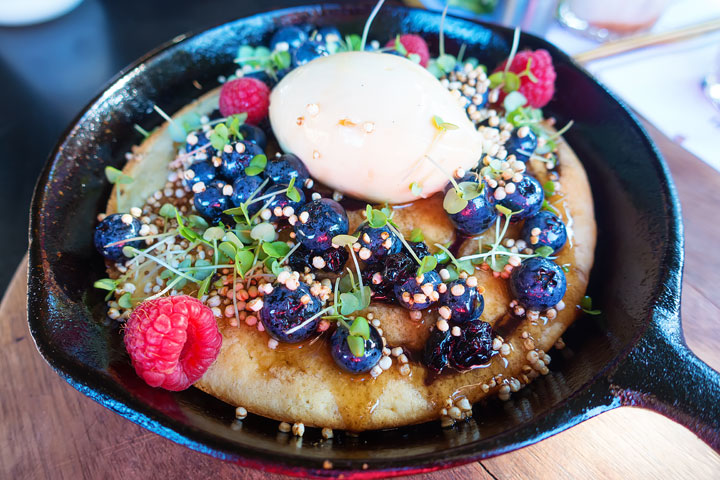 I got the Berry Hotcake with blueberries and raspberries, vanilla-infused mascarpone, micro basil and edible violets. I didn't realize it when I ordered it, but this decadent pancake-type dish was actually gluten-free!!! I would have never, ever known. It tasted just like an impossibly fluffy pancake! So good.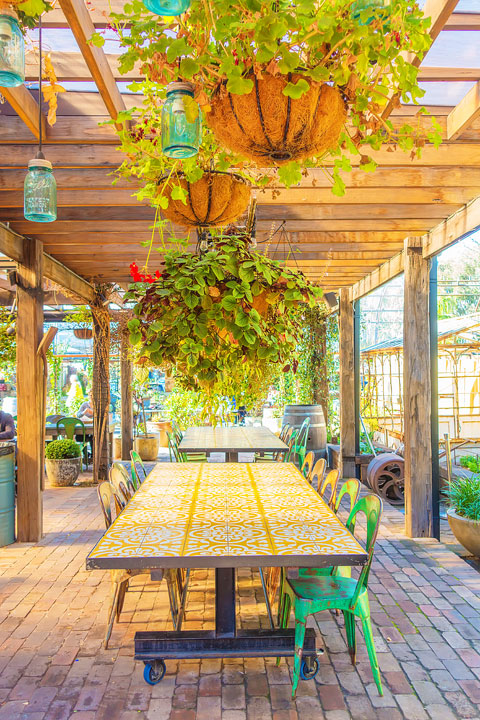 After breakfast we took a leisurely stroll around The Grounds.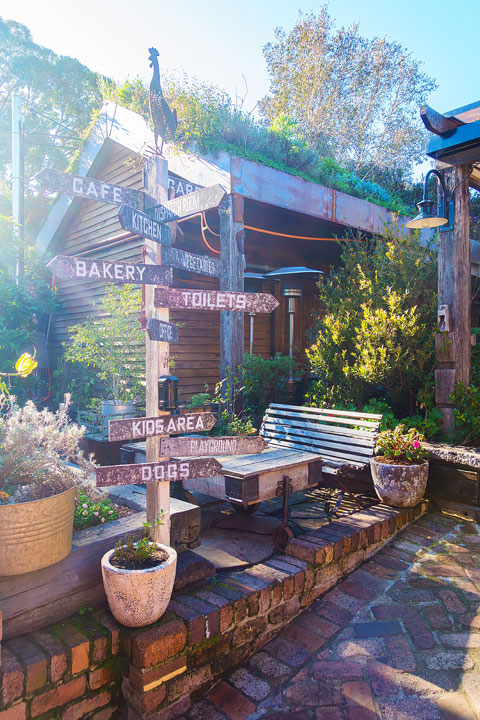 There's an organic garden which provides a daily source of fresh produce for the kitchen to use in their seasonally inspired menu.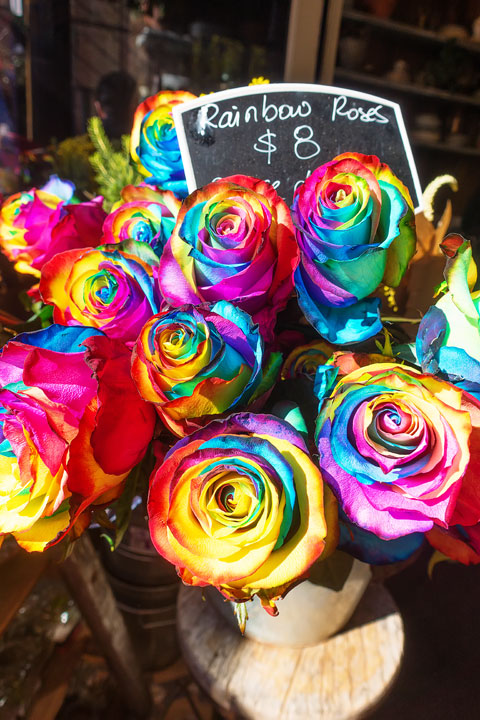 There's also a beautiful flower market with honest-to-goodness rainbow roses.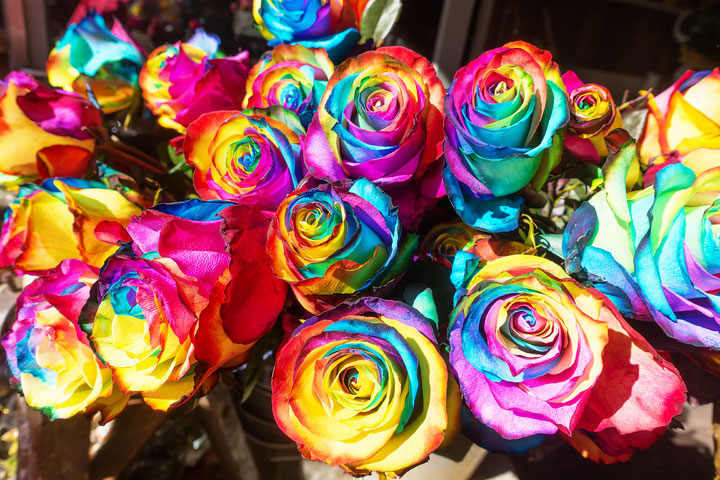 They are 100% real, but I have no idea how they make them! Seriously love them though.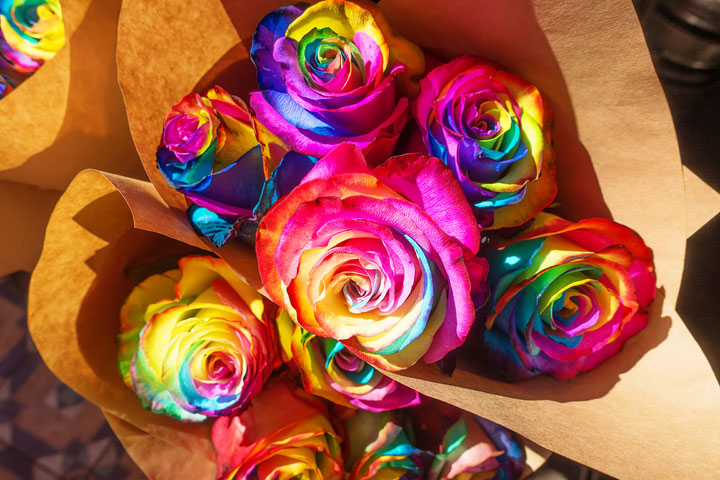 If you are ever in Sydney, definitely head to The Grounds of Alexandria for breakfast or lunch one day. We went on a weekday, but there are even MORE markets on the weekends. Next time we'll definitely have to go on a weekend!
Thanks so much for reading!! :)
Plan The Perfect Australian Getaway
Our Ultimate "Where To Eat In Sydney" Guide
Must-See Sights In Sydney
What Western Australian Food Looks Like