Planning a trip to Germany? The ancient medieval city of Regensburg Germany is one of the best places to visit in Germany. To help you plan your ultimate Germany vacation, here are all the best things to do in Regensburg: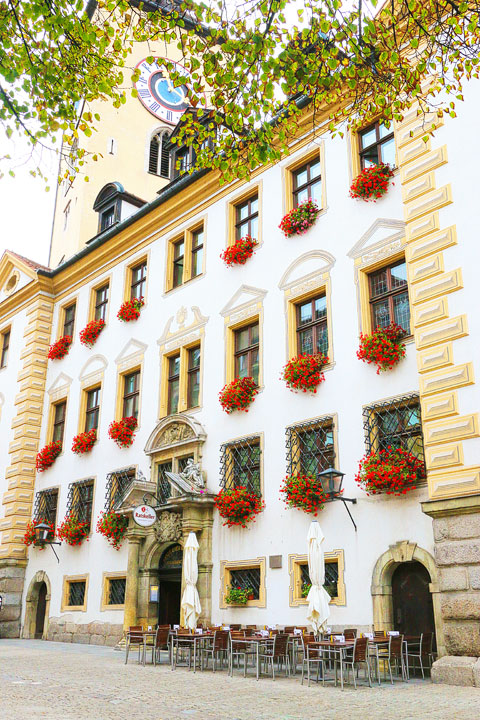 Regensburg Germany
Regensburg (pronounced like "Reagan's Burg") is one of Germany's largest and best preserved medieval cities. We visited Regensburg on a Danube River Cruise with Gate 1 Travel.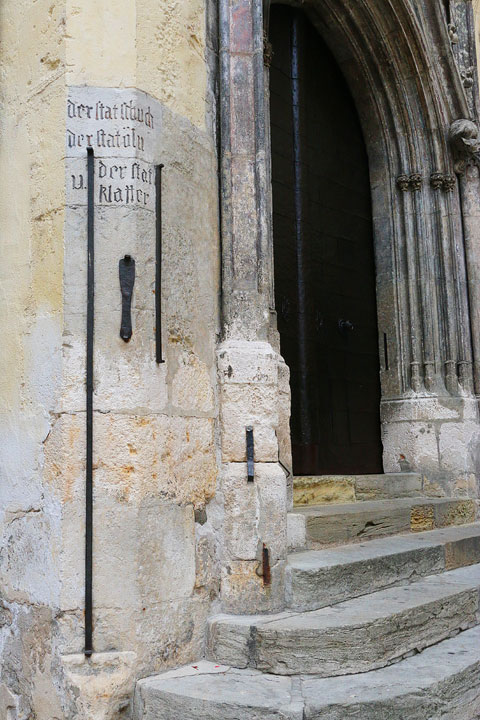 Old Town Hall
There are unique measurements on the door to Old Town Hall. The markings indicate the average height, shoe size, and arm length of a resident of Regensburg during the Middle Ages.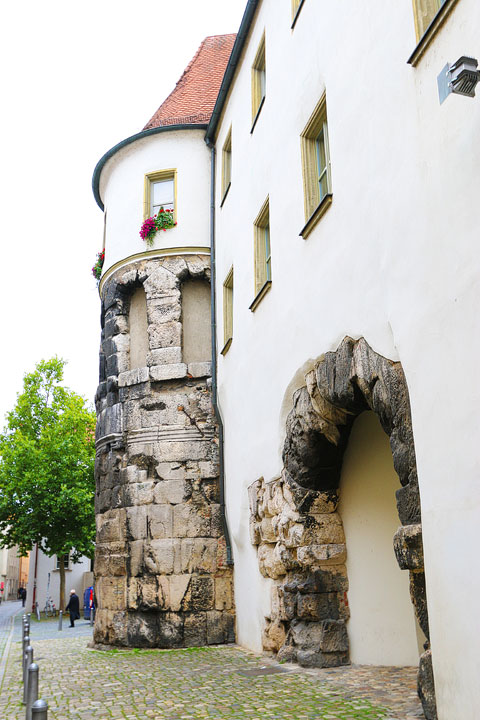 Roman Ruins
The first settlements in Regensburg date all the way back to the Stone Age!! The stones pictured here are from the original construction of the Porta Pretoria, a gateway to an ancient Roman fort built in 179 AD. They still stand after almost 2,000 years!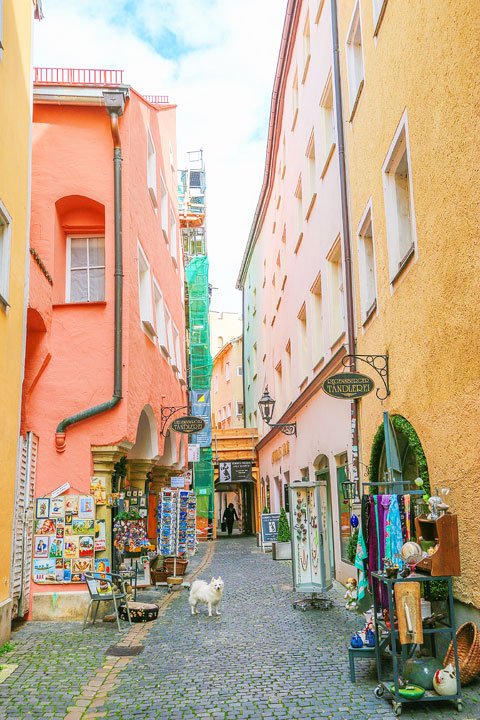 Explore Old Town Regensburg Germany
Regensburg is filled with hidden, colorful alleys and fun boutiques for shopping.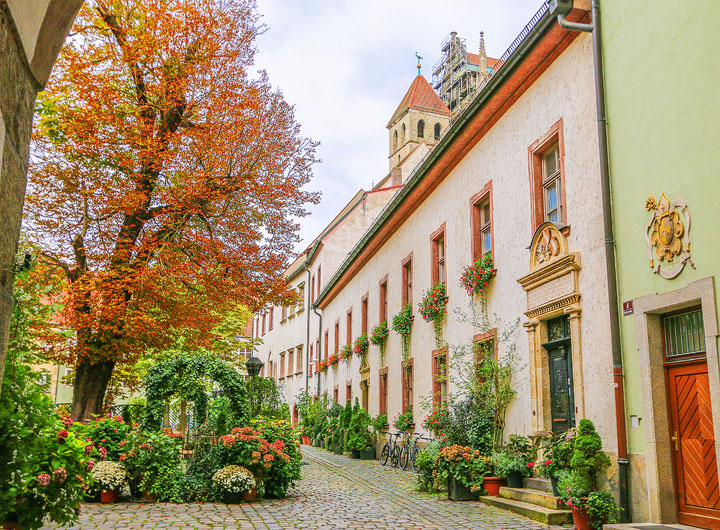 There are quiet courtyards and gardens where you can sit and read or have a picnic, so Regensburg is the perfect spot to relax after a morning of exploring.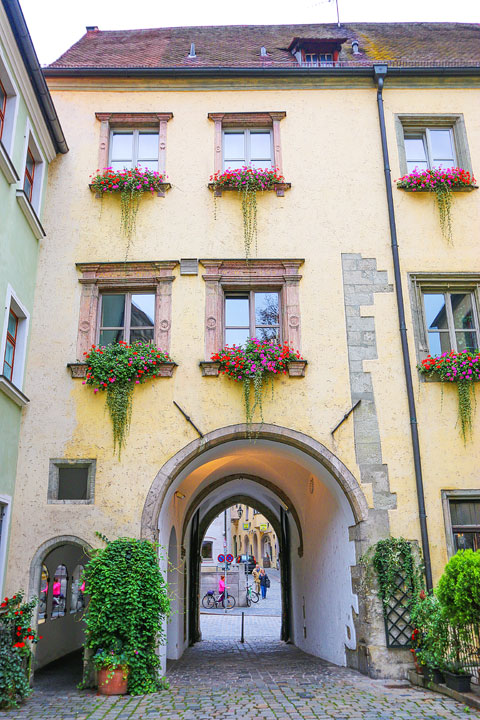 Be sure to look up because you'll find gorgeous window boxes filled with colorful flowers everywhere!!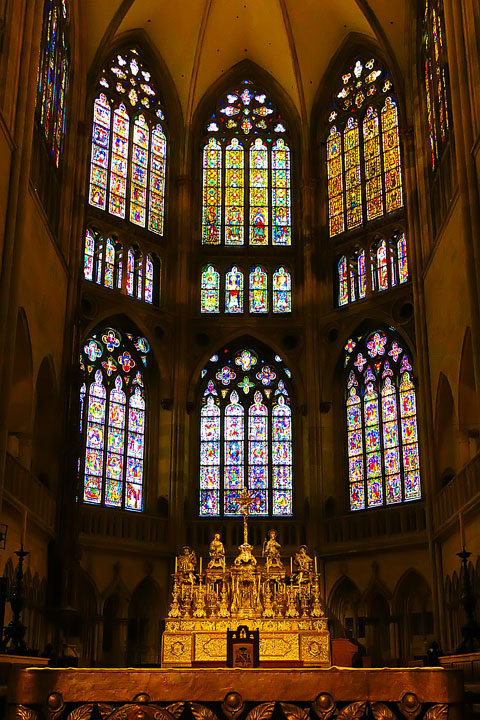 Regensburg Cathedral
St. Peter's Cathedral is a landmark in Regensburg, and an important example of Gothic architecture.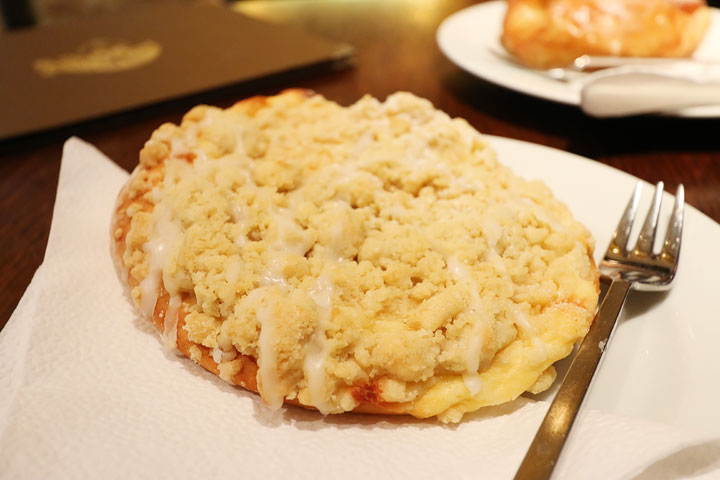 Try Streuseltaler
We came across a busy bakery in Regensburg Germany and it smelled so good we had to go in. We picked out a popular German pastry called a "Streuseltaler". It's a sweet yeasted cake loaded with streusel and drizzled with sweet vanilla glaze. It was amazing!! This cake is definitely one of my favorite things we had during our entire trip to Germany!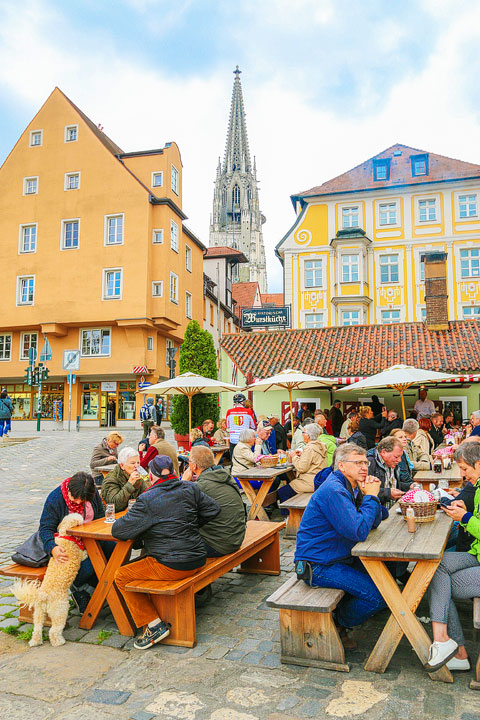 Wurstkuchl
For lunch we went to the the historic Wurstkuchl, a 500 year old kitchen with a charcoal grill selling homemade sausages topped with sauerkraut and their famous sweet Wurstkuchl mustard.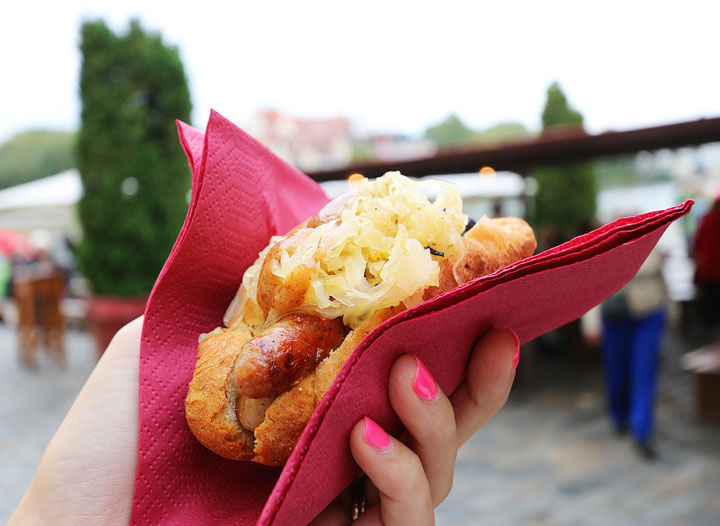 The Bratwurst roll was SO good!! This was another one of my most favorite things we had on our trip to Germany.
---
See More Posts From Our Gate 1 Travel Cruise!
---
Like This Post? Save It On Pinterest!