Planning a trip to Belgium? We spent 10 days traveling all over Belgium, and one of my absolute favorite places we went was Ghent. I had never even heard of Ghent before going to Belgium, and it turned out to be one of the most charming European cities I've ever visited.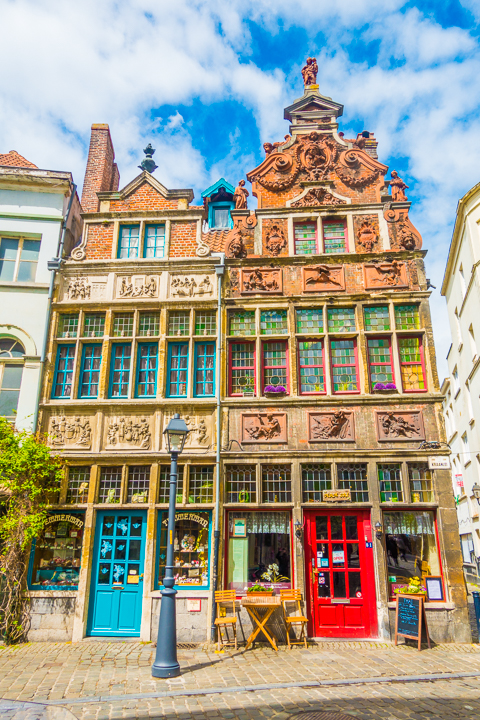 About Ghent Belgium
Ghent is a vibrant college town with stunning Dutch architecture and peaceful canals winding through the narrow cobblestone lanes.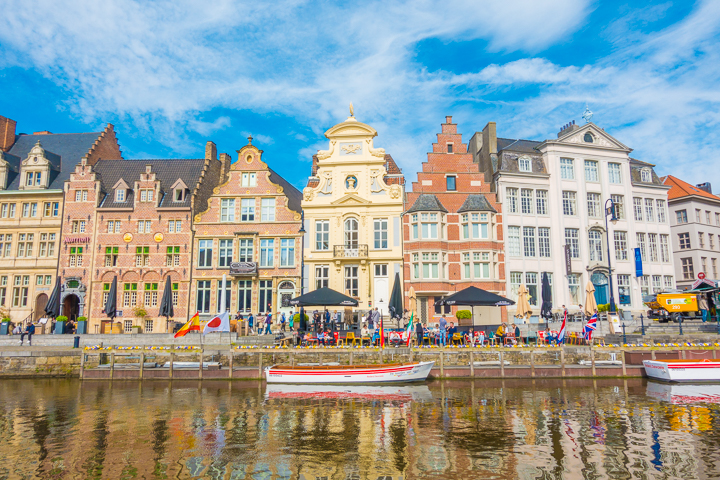 There are so many fun things to do in Ghent, including one of the most amazing food markets I've ever seen!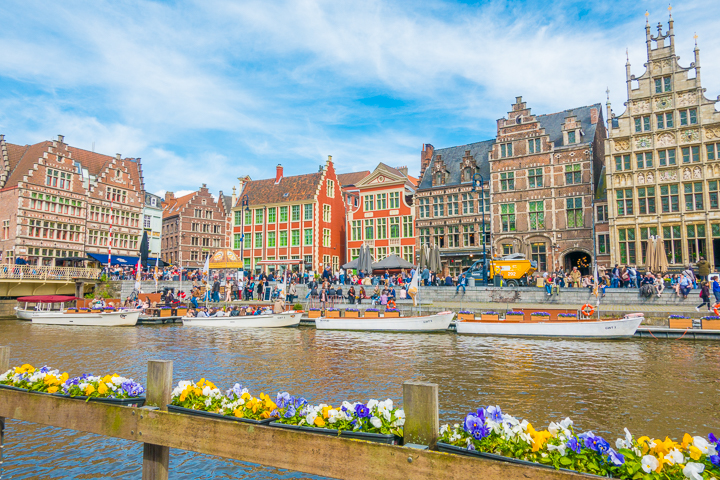 The Treaty of Ghent
A little history for you! The War of 1812 ended when British and American representatives signed the Treaty of Ghent here on December 24, 1814.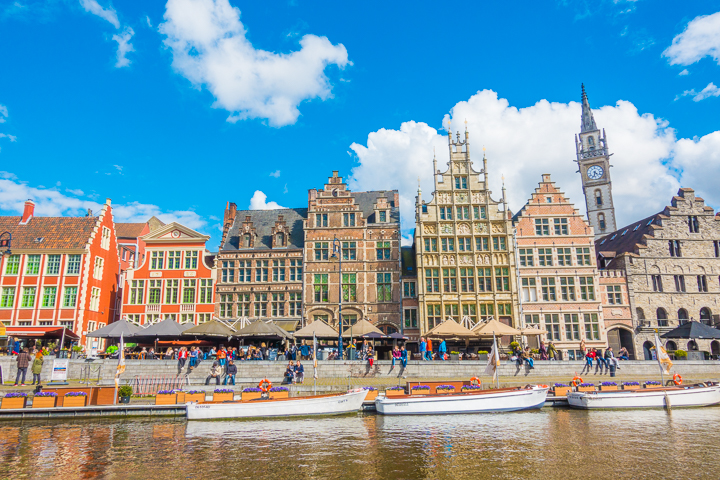 Best Things To Do in Ghent Belgium
Use the guide below to make sure you don't miss any of the best things to do in Ghent. Here's what you'll definitely want to see: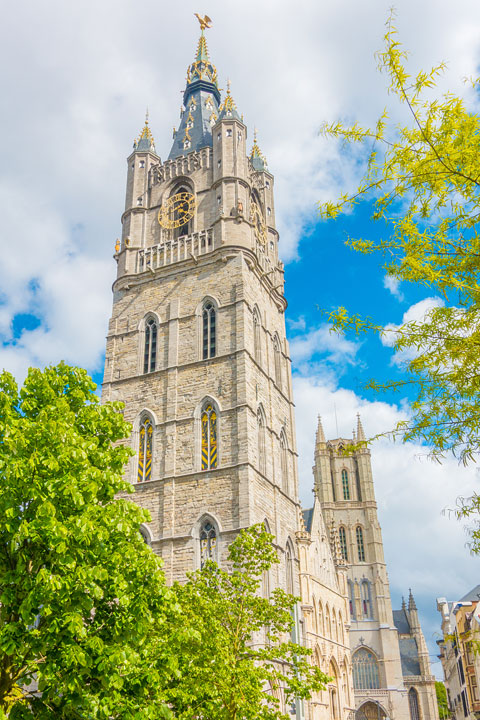 Belfry of Ghent
If you want stunning, panoramic, 360 degree views of Ghent, definitely visit the Belfry of Ghent! There's even an ELEVATOR so you don't have to climb all the stairs if you want!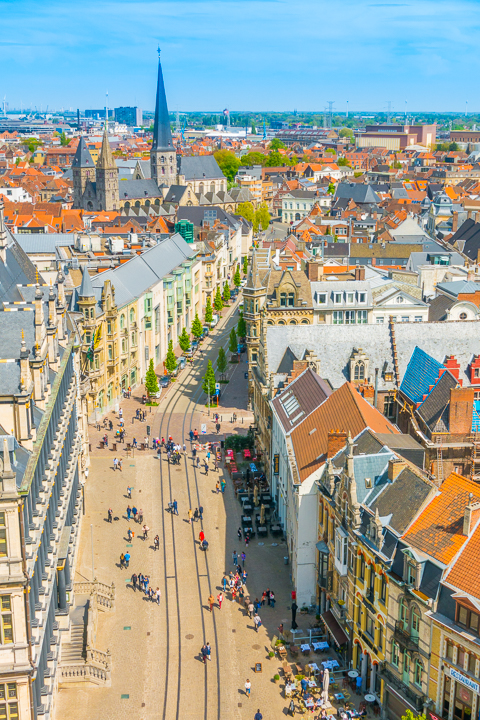 Here are the gorgeous views of the city you can see from the top of the Belfry.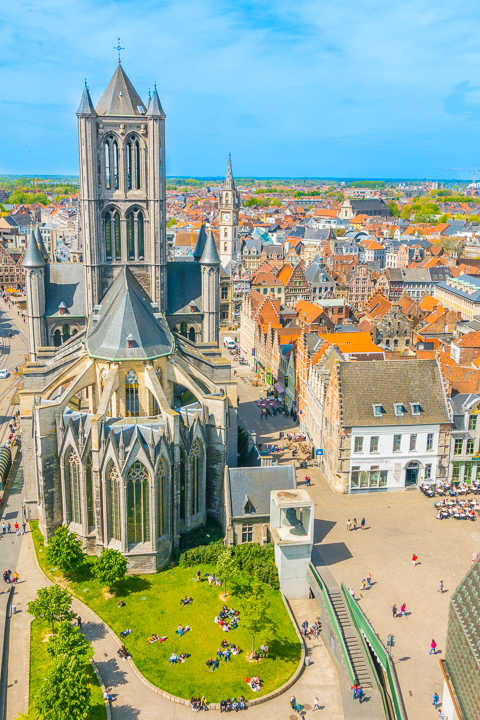 Saint Nicholas' Church
Looking west you can see Saint Nicholas' Church.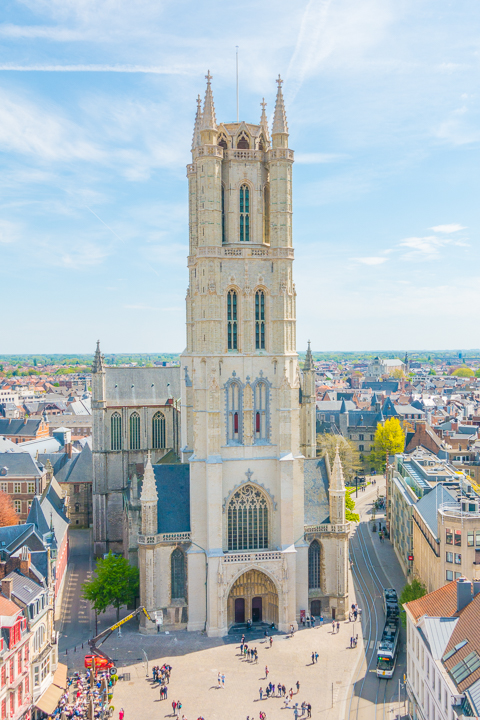 Saint Bavo's Cathedral
And looking east you can see Saint Bavo's Cathedral.
Ghent Altarpiece
Be sure to go inside and see the Ghent Altarpiece at Saint Bavo's Cathedral!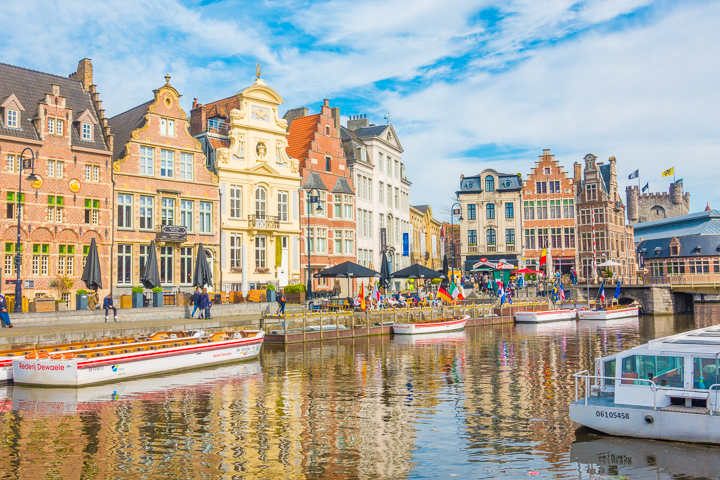 Graslei and Korenlei
Graslei and Korenlei are the two streets on either side of the canal in old town Ghent. This is the heart of the city, within walking distance to all the best things to do in Ghent. You'll want to book your hotel as close to this area as possible. We stayed at the Marriott (the far-left building in the picture above) which is right on the Korenlei!
Canal Tour
All the canal tours start from here. A boat trip on the canal is a great way to get some history of Ghent with a unique view of the city.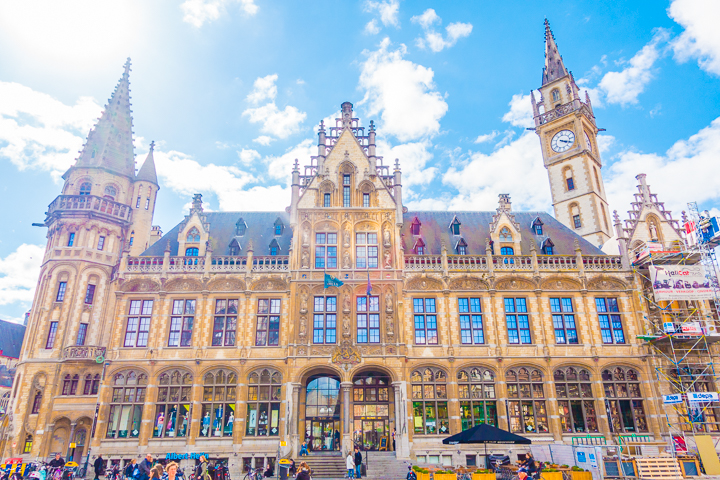 Korenmarkt
The Korenmarkt is the the largest pedestrian shopping area in Europe. This beautiful former post office is now a shopping center!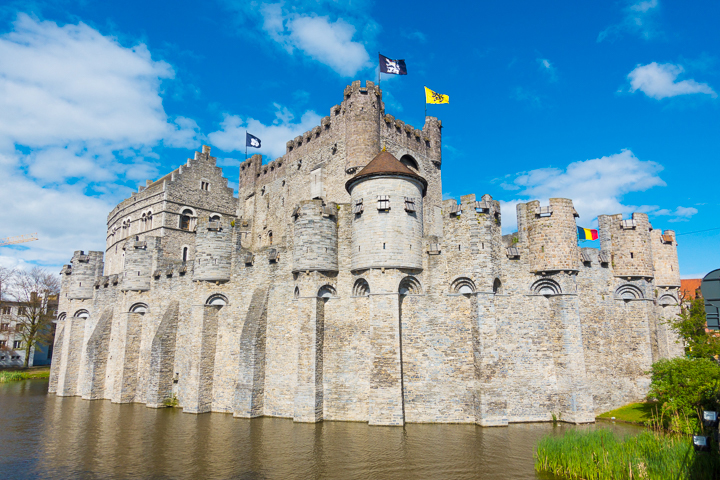 Gravensteen Castle
Also right in the heart of Ghent is Gravensteen Castle. It was built in the 10th century and even has a moat!! Definitely be sure to go inside for the armory museum, former torture chambers, and panoramic city views.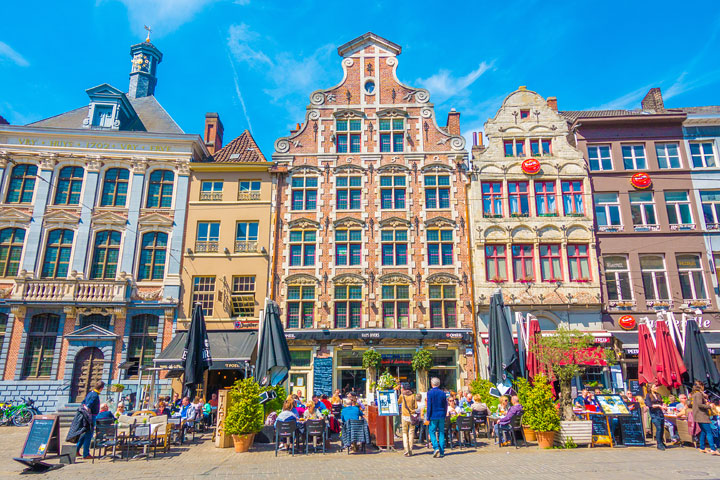 How To Get To Ghent
Ghent is just 30 minutes by train from Brussels, so you could easily just do a day trip here, but there's also plenty to do if you want to stay a few nights. We stayed 3 nights. The trains in Belgium are fast, reliable, modern, extremely easy to use, and will take you everywhere you want to go. We used a Eurail Global Pass from ACP Rail to travel all over Belgium!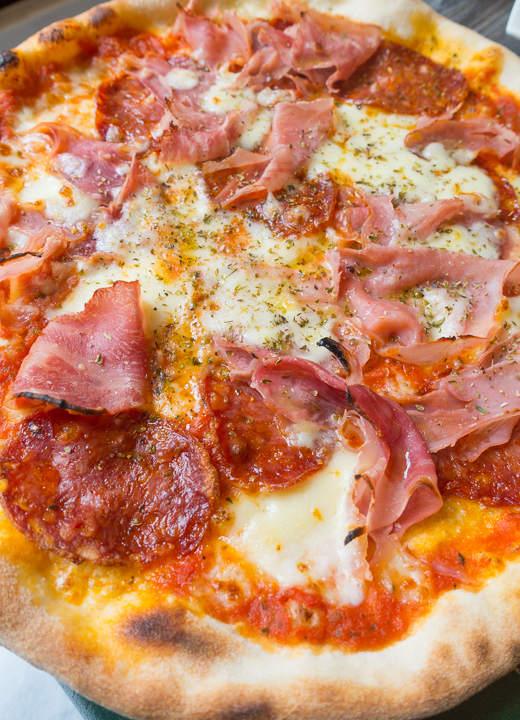 Ghent Restaurants
If you've only got a few meals in Ghent, you want to make sure every single one is amazing! Here's what you should definitely eat in Ghent:
Oudburg
Oudburg is a lively restaurant street in the foodie neighborhood of Ghent. I highly recommend checking it out for lunch or dinner!
Nonna Stella
We went to Oudburg on our first day and found Nonna Stella, an authentic Italian restaurant with delicious pizza and amazing burrata!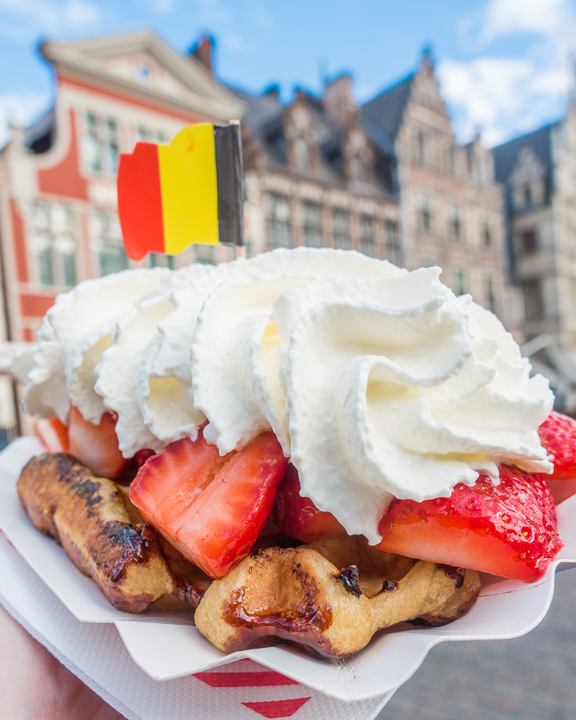 Authentic Belgian Waffles at Jack's House
You know we had to find the BEST waffle in Ghent!! We loved the Liege waffles at Jack's House. There was always a line for these hot, freshly made waffles. They were literally right outside the door of our hotel… So dangerous!!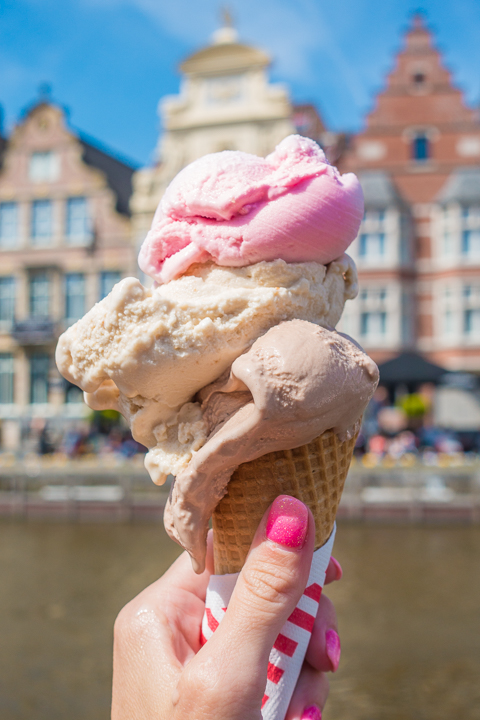 Jack's House also has delicious homemade gelato with flavors like Nutella, hazelnut, Biscoff, pistachio, and even cuberdon gelato!!
Skip The Line Tip:
There's always a line for the waffles, but if you just want ice cream you can skip the waffle line. Just go straight to the ice cream window. If no one is there, look to the right of the waffle line. There is a guy with a little food stand just to the right of the waffle stand. He also runs the ice cream shop! Just go ask him if you can buy some ice cream and you can skip the long waffle line.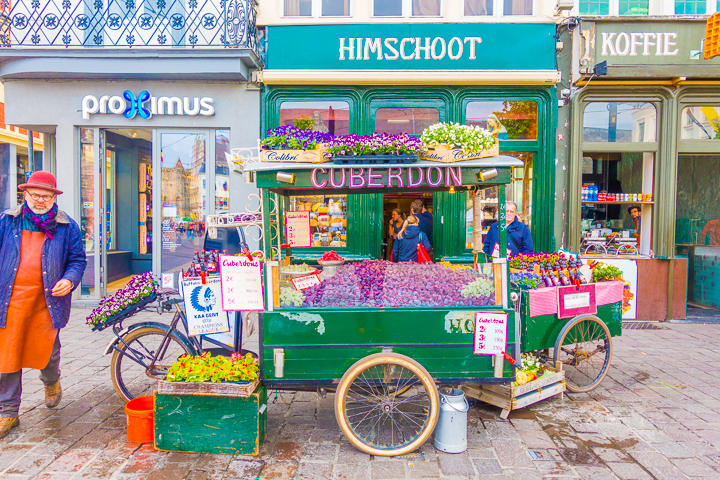 Cuberdons
Cuberdons are a Ghent specialty. In the Groentemarkt, you'll find two stands selling Cuberdons that are always feuding with each other over who makes the best Cuberdons. We picked the stand pictured above because they had the most flavors!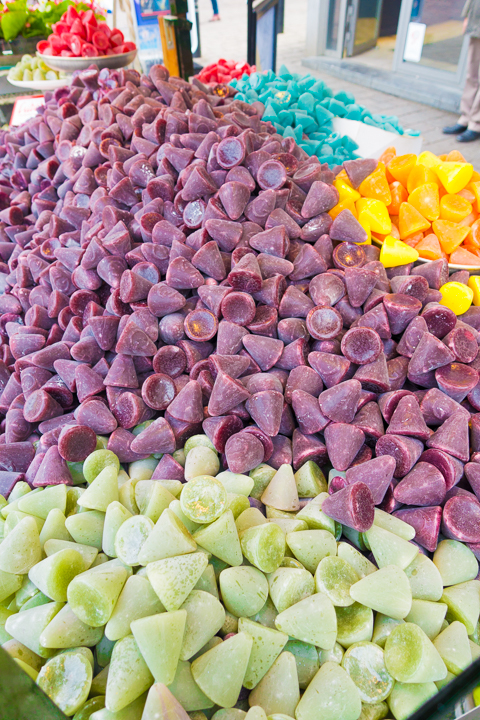 Of course we had to try one of each.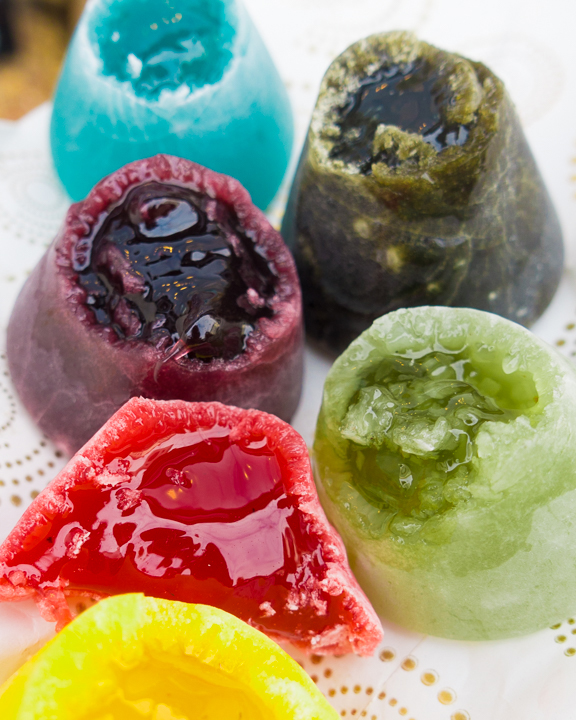 They're basically like a giant jellybean! You have to try one if you're in Ghent!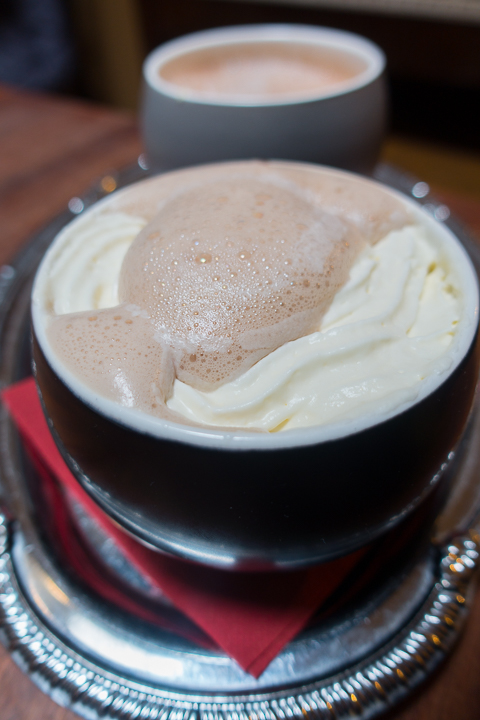 Belgian Hot Chocolate at Colette
Ahhhhh, is there anything better than Belgian hot chocolate?? Loved taking an afternoon break from sightseeing with a delicious, rich, Belgian hot chocolate. We loved the hot chocolate from Colette!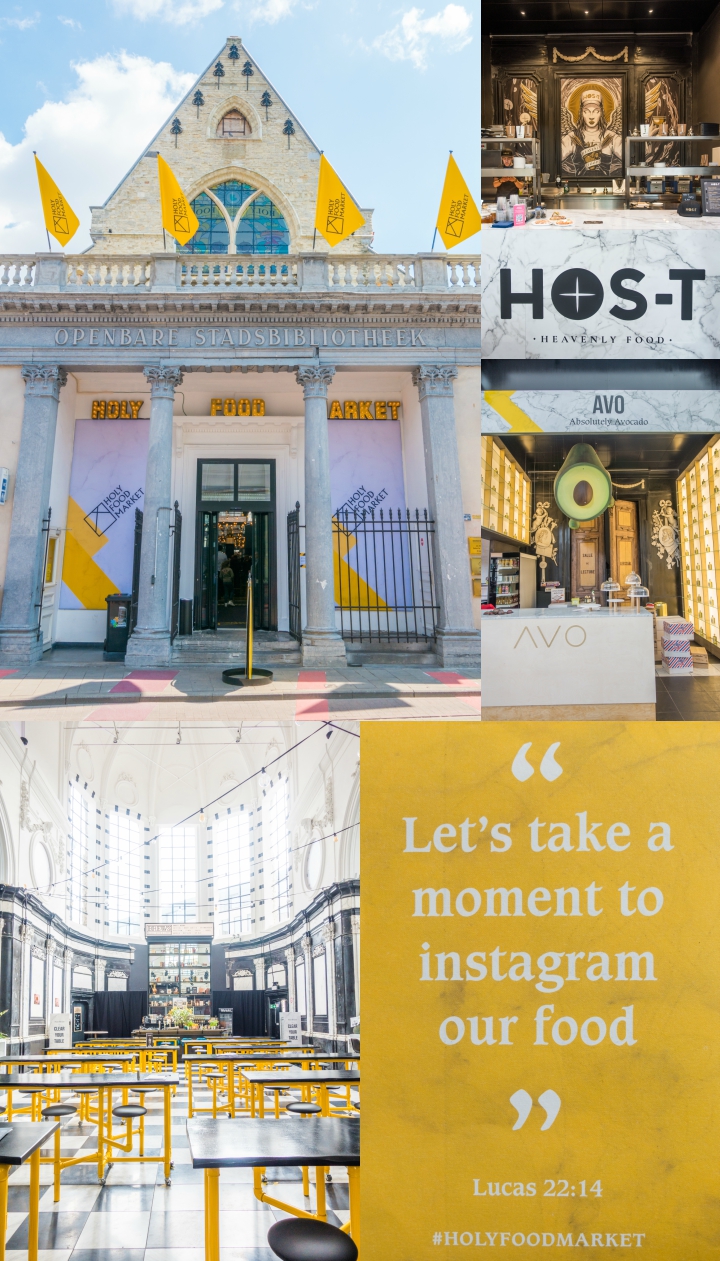 Holy Food Market
Oh my gosh. You guys. We found the most AMAZING food market in Ghent!! Seriously this is one of the most fun, unique places I have ever been!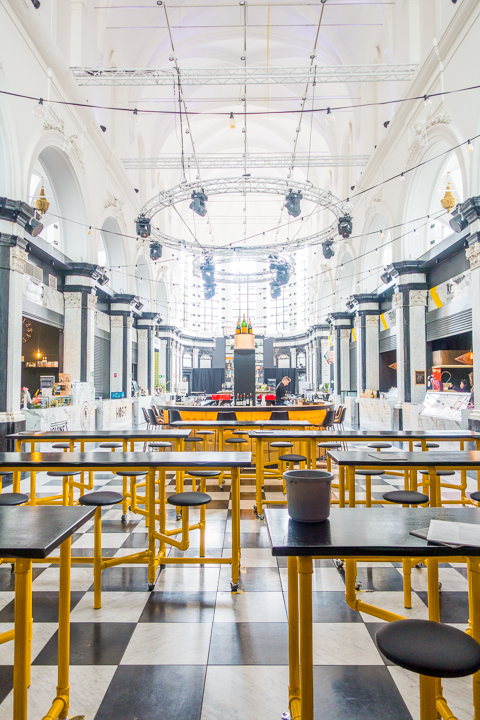 The Holy Food Market used to be a 16th-century chapel in Ghent, and now it's a beautiful indoor food market with 17 food stands.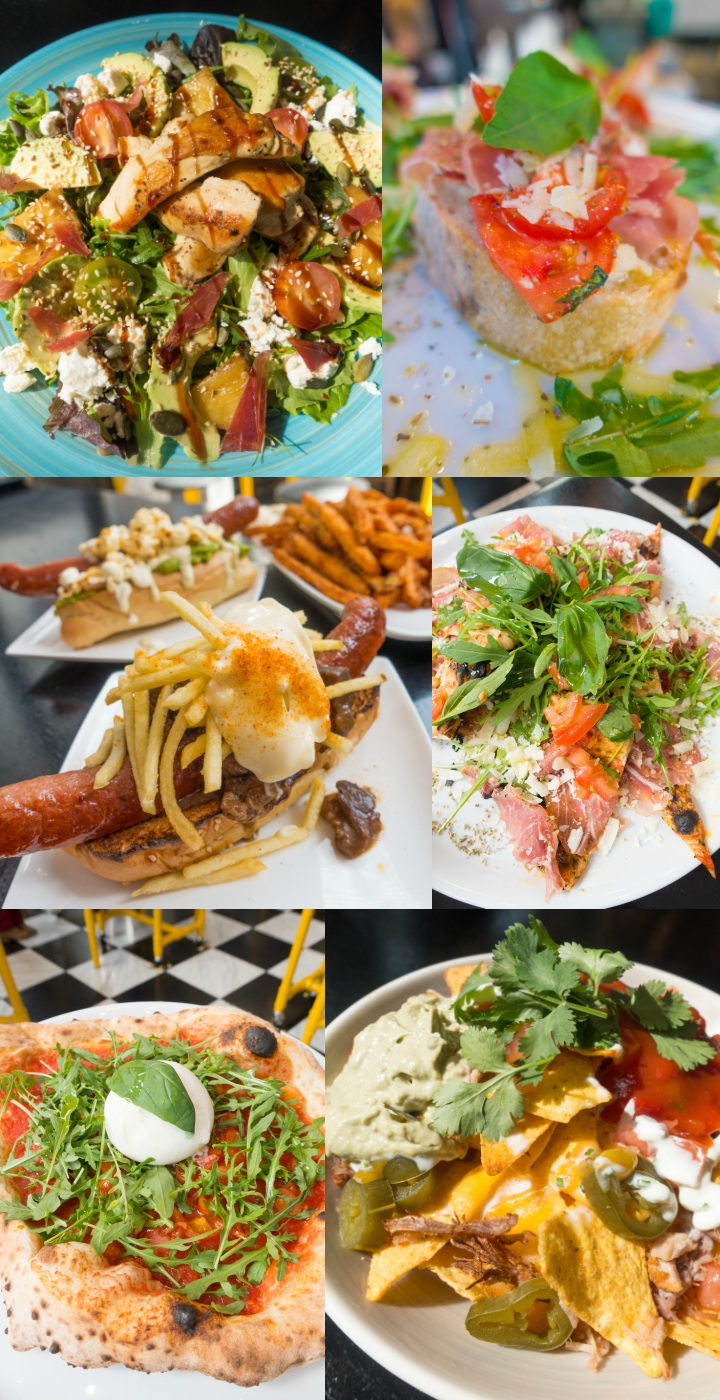 The restaurants have fun names and menu items which are puns on Biblical names and events.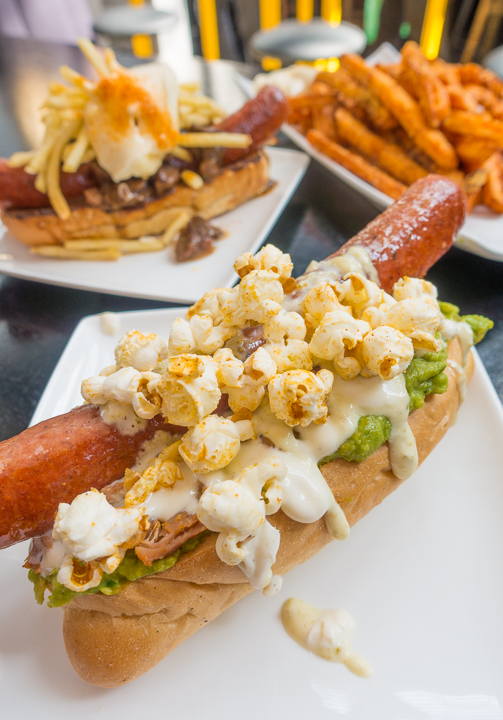 Like this popcorn-topped hot dog called "The Gluttony"!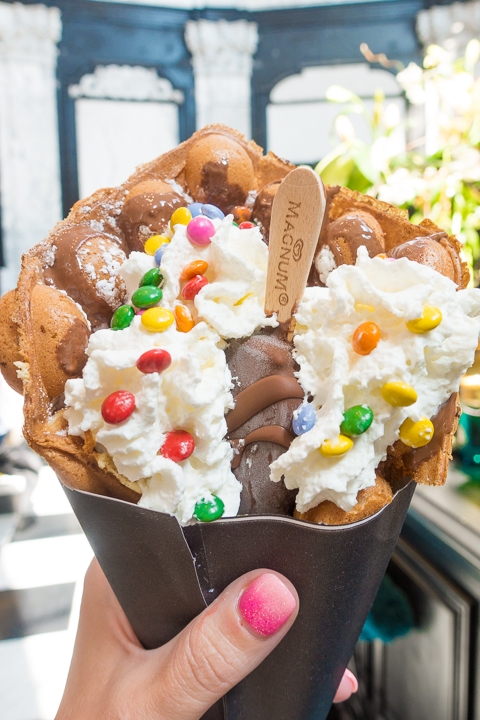 Where else can you get a bubble waffle stuffed with a Magnum bar??! :)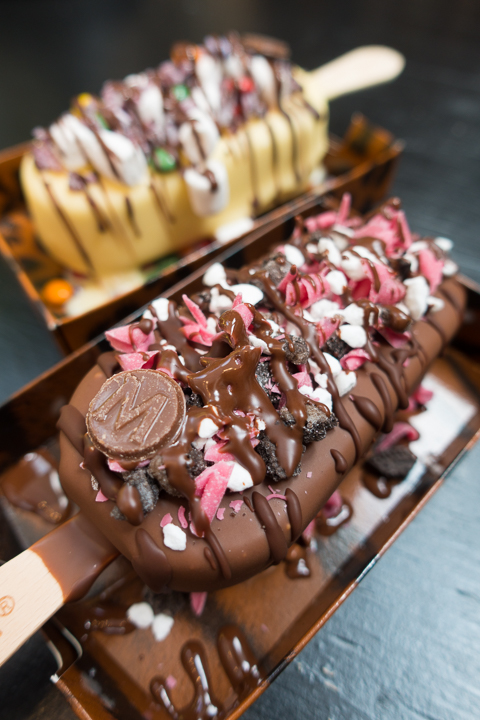 You can even create your own Magnum bar with your choice of toppings! Highly, highly recommend having a meal at the Holy Food Market in Ghent! :)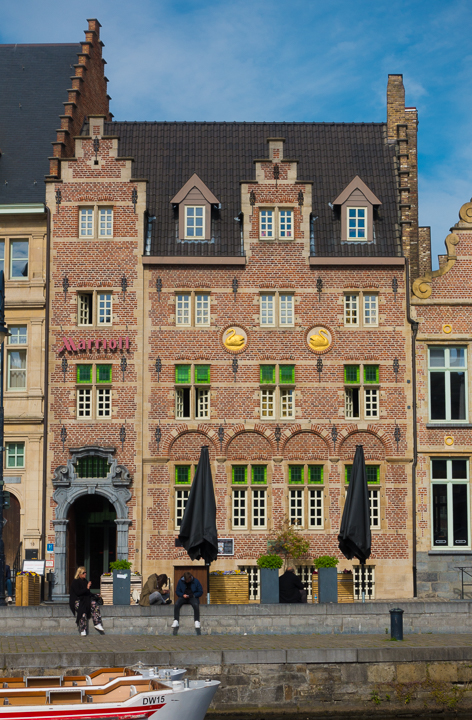 Ghent Hotels
If you want to stay right in the heart of the city, within a 5 minute walk to everything, I highly recommend the Marriott in Ghent.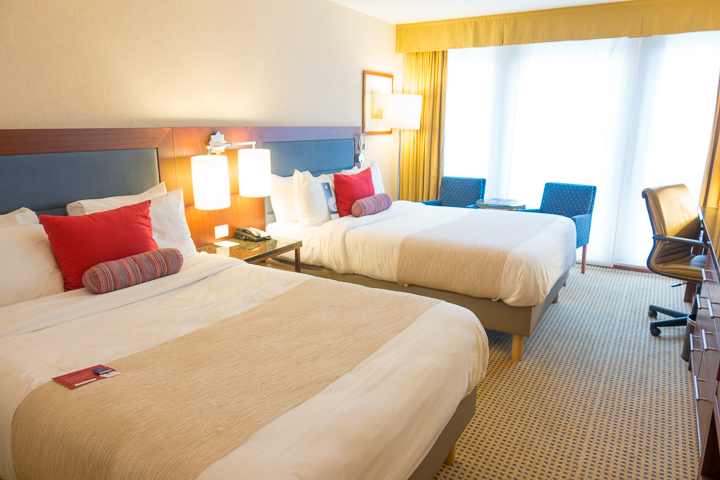 We felt right at home!
---
Like this post? Save it on Pinterest!