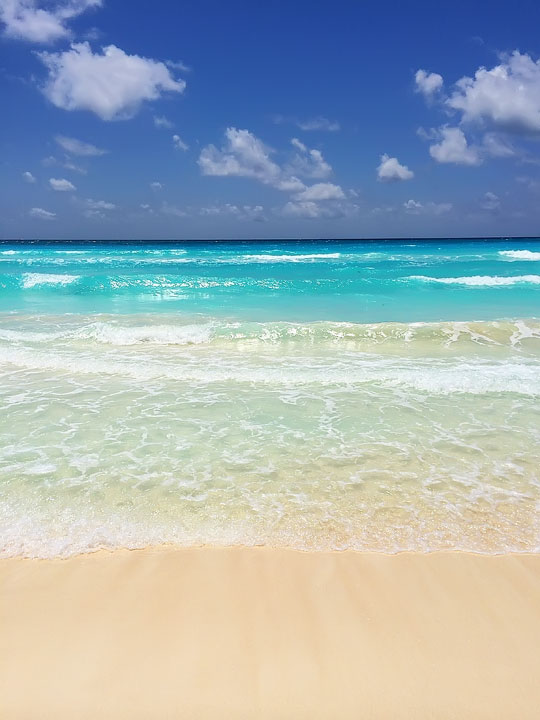 Back at the beginning of summer, Kevin had to do some traveling for work. While he was away, I was extremely fortunate to be able to spend a little quality time with friends on some fun trips and girlfriend getaways. One of my favorite trips was to Cancun, Mexico with two of my favorite food bloggers, Sommer and Julie.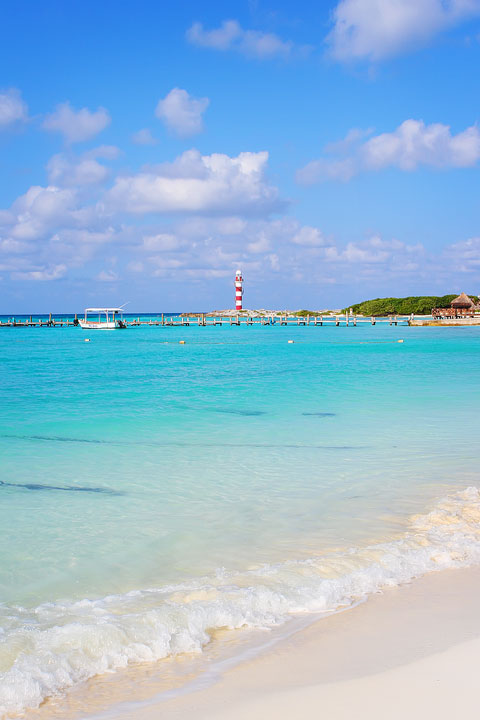 I had never been to Cancun before, and honestly it was not in my top list of places to go. I always thought it was just a party beach for drunk spring breakers. Boy was my mind completely and totally changed. After one look at the crystal clear, neon-turquoise waters, after sinking my toes in the velvetiest, softest sands I have ever felt, after just my first hour there, and then after spending 8 decadent days there, my opinion did a complete 180 degree turn.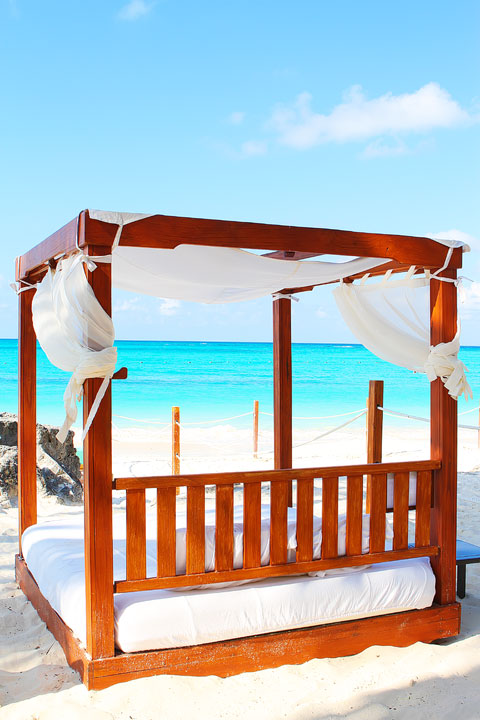 Cancun had the most vibrant, turquoise waters I have ever seen in my entire life. They were stunning. They honestly looked photoshopped in real life. I could not get over them.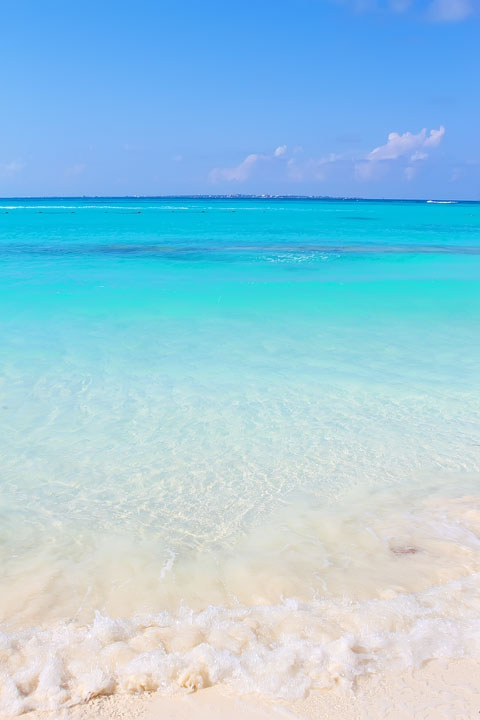 It also had the softest sand I have ever felt. It was like baby powder. We learned that the soft sand comes from the Great Mesoamerican Reef, located in the waters right in front of Cancun. The Great Mesoamerican Reef is the second largest coral reef in the world, second only to the Great Barrier Reef in Australia. Pieces of coral break off and wear down over time, then wash up on the shores of the beach creating the unique, powder-soft sand.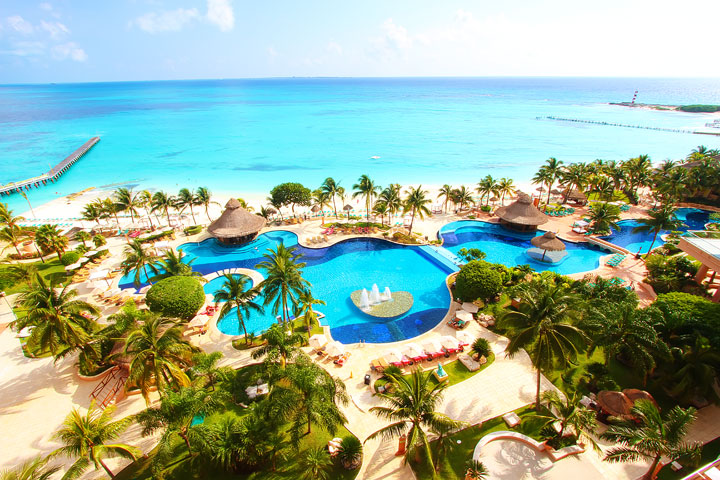 We stayed at the Fiesta Americana Grand Coral Beach. This was the view from the balcony. We were in our own little slice of heaven.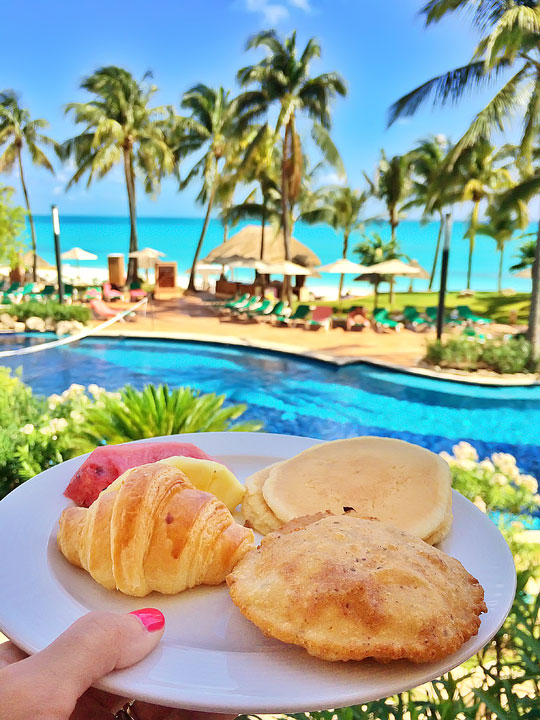 We had breakfast outside every morning. We piled our plates high from the incredible buffet with tropical fruit, pastries, cakes, and local Mexican breakfast fare.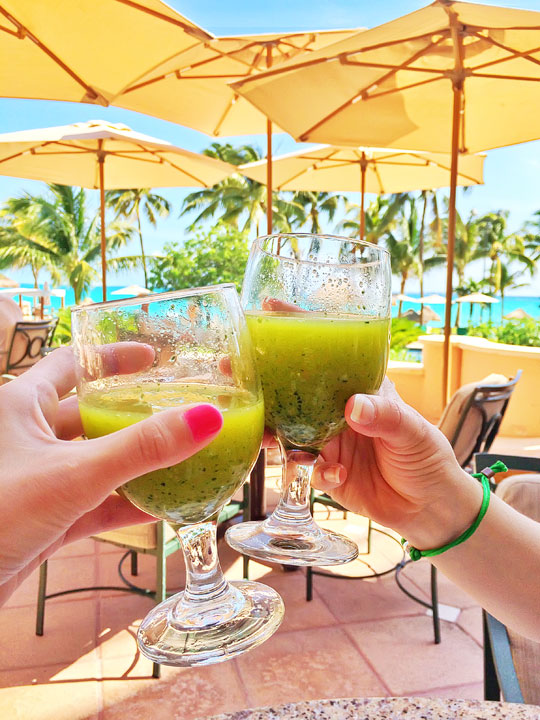 We started each day with a nutrition-packed  jugo verde, or green juice. This is as common in Mexico as orange juice is for breakfast in America.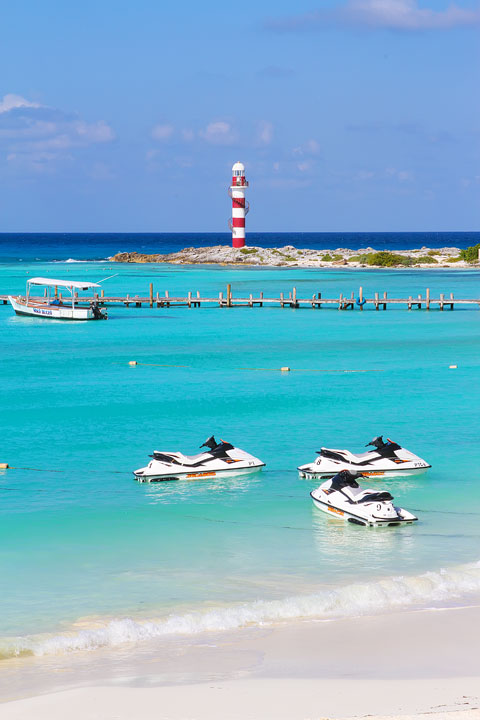 We spent our days chit-chatting, laughing, and walking on the beach.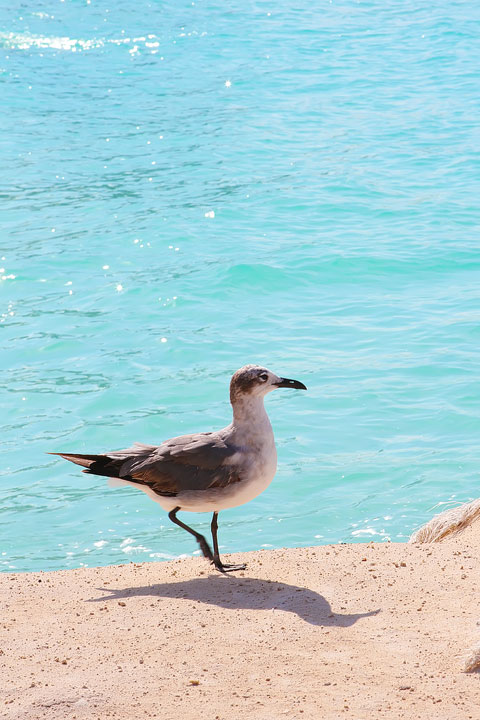 It was seriously gorgeous weather. May is the perfect time to go to Cancun! It wasn't ridiculously hot or crowded.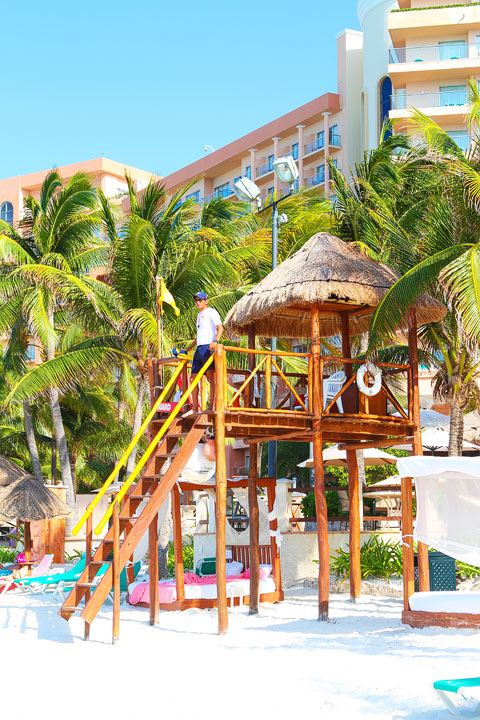 The lifeguards kept us in line. ;)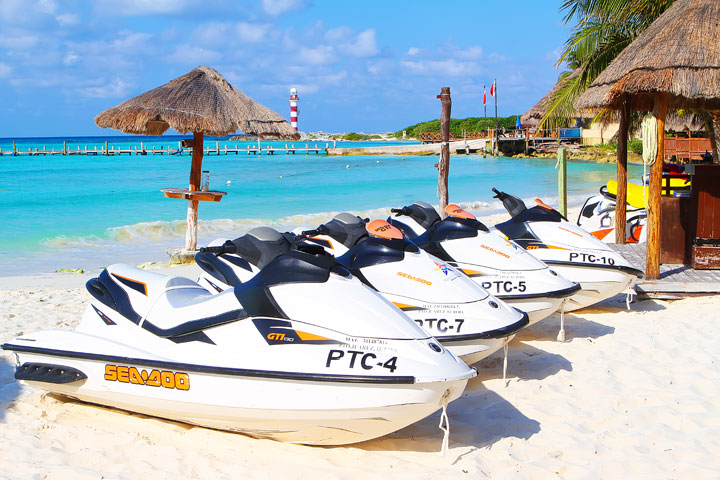 You could rent jet skis or go parasailing.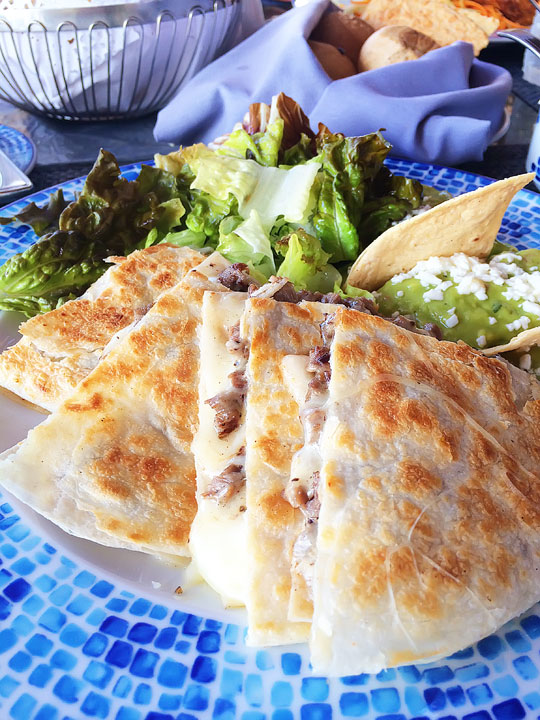 We had lunch a couple of times outside on the beach at the Bikini Bar. This was honestly some of the best food I've had in my entire life. I am still dreaming about the steak quesadillas. The cheese was incredible!!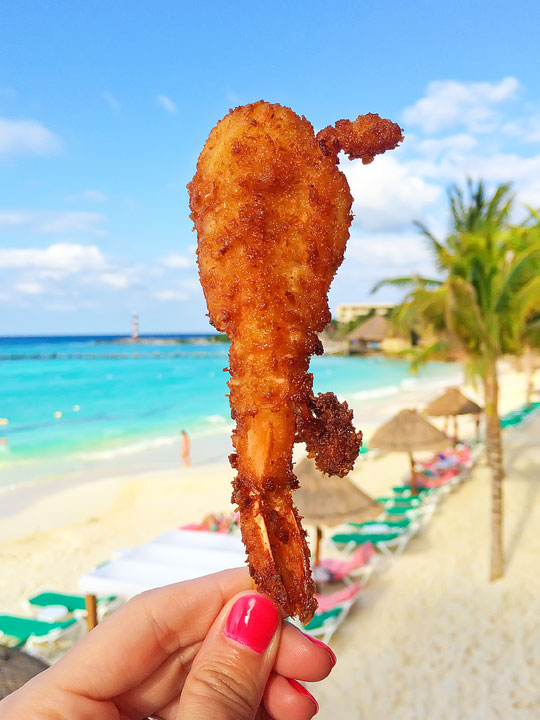 And this was the best coconut shrimp I've ever had.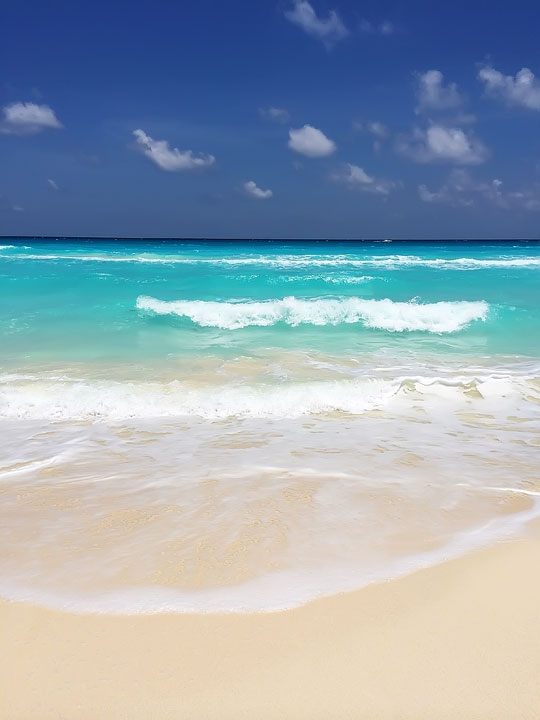 One afternoon we walked over to the famous Forum Beach. The beach in front of our hotel was quiet, secluded, and private, which I loved. It felt very safe and totally separate from the party scene that Cancun is known for. But because of this, it didn't have a long stretch of sand to just "walk on the beach."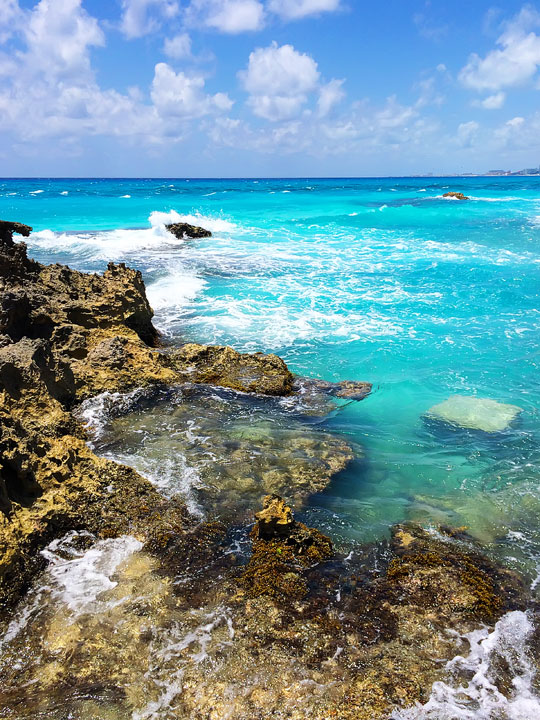 Fortunately, Forum Beach was just right next door. We could see these rocks from our hotel.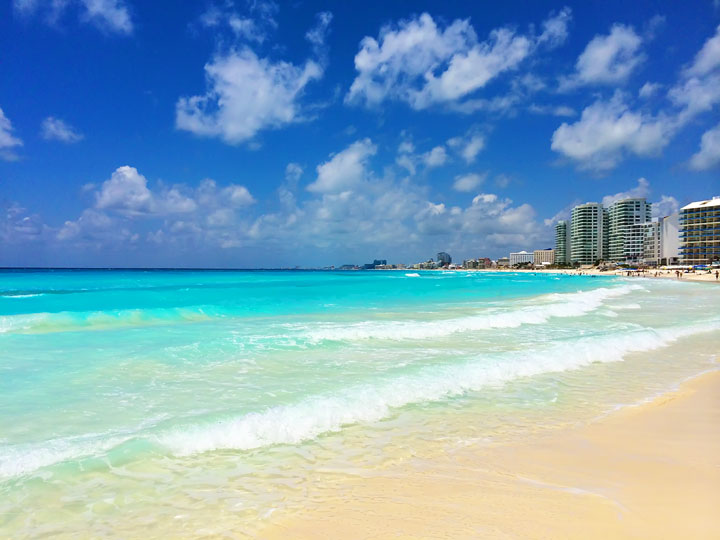 Here we found the long stretch of beach for walking as long as you wanted to walk.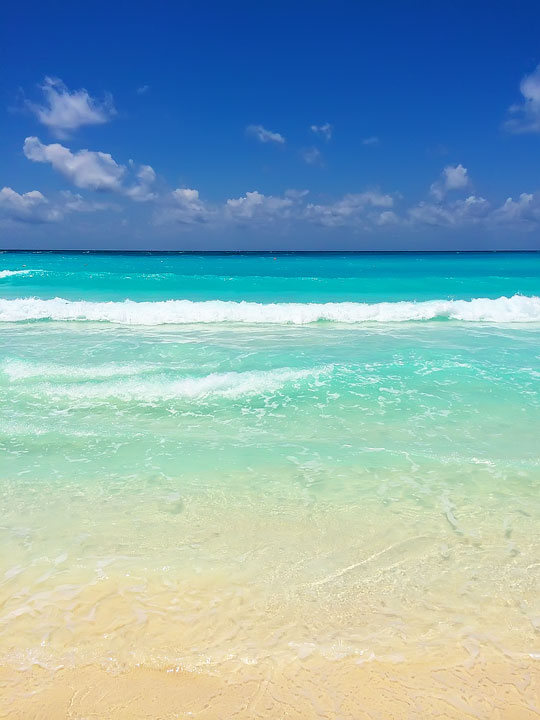 The water was warm, calm, and crystal clear.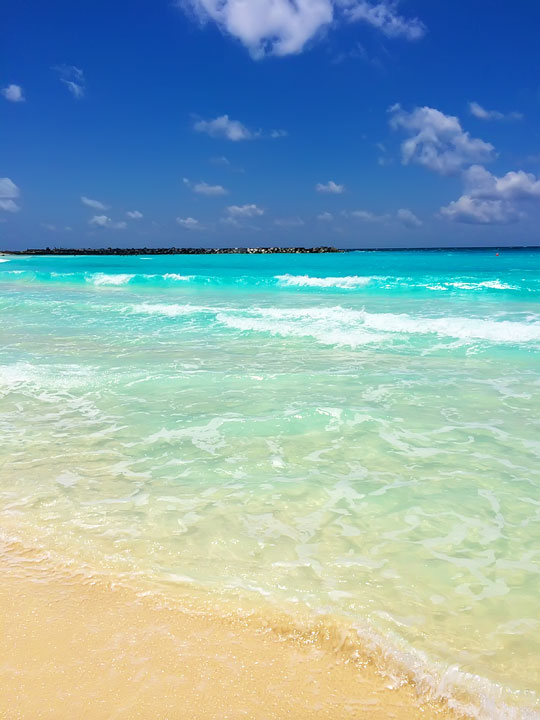 We swam, floated, and chatted the day away.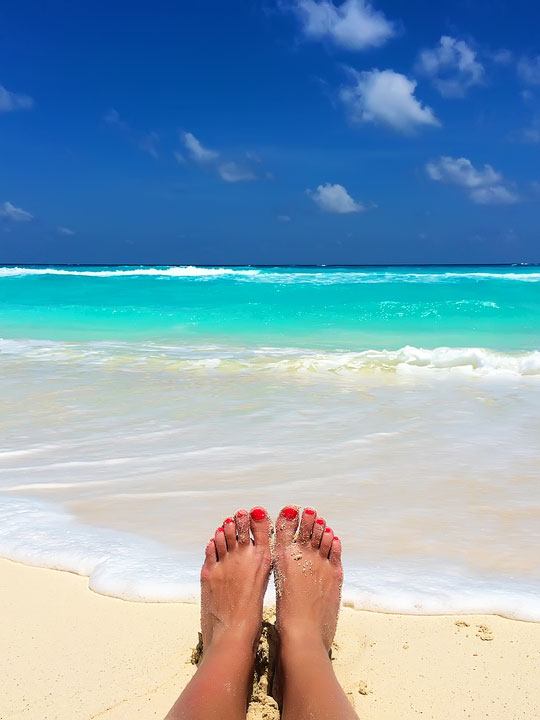 It was literally paradise.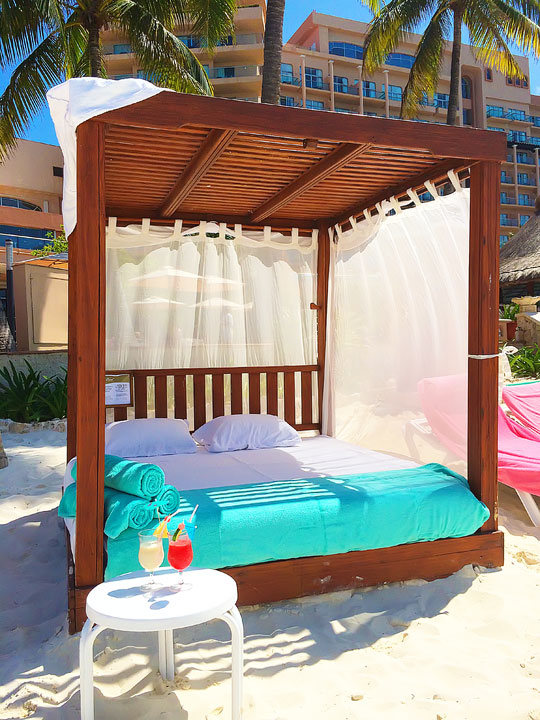 Despite applying sunscreen nearly 500 times, we got way too much sun from our walk. :) So later we relaxed in the shade and treated ourselves to foot massages while we closed our eyes and let the breeze from the ocean cool our skin.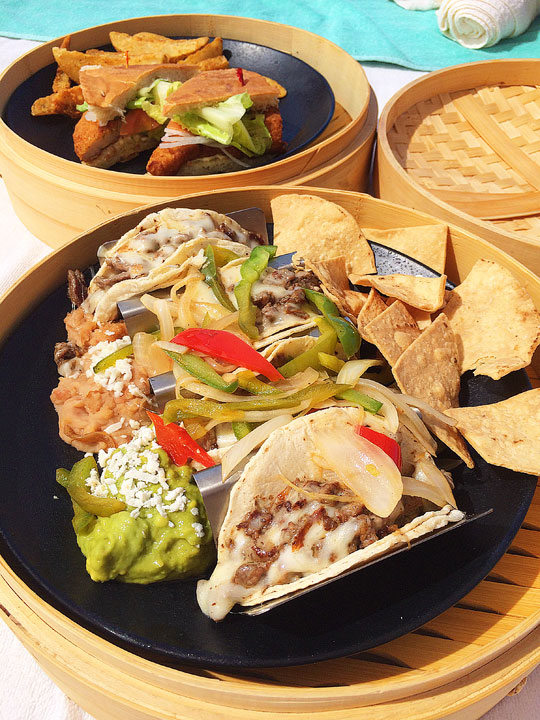 After our massages, we laid back in the daybed and ordered lunch from the Bikini Bar while we watched the waves crash on the beach. Loved these steak tacos. And the guacamole!!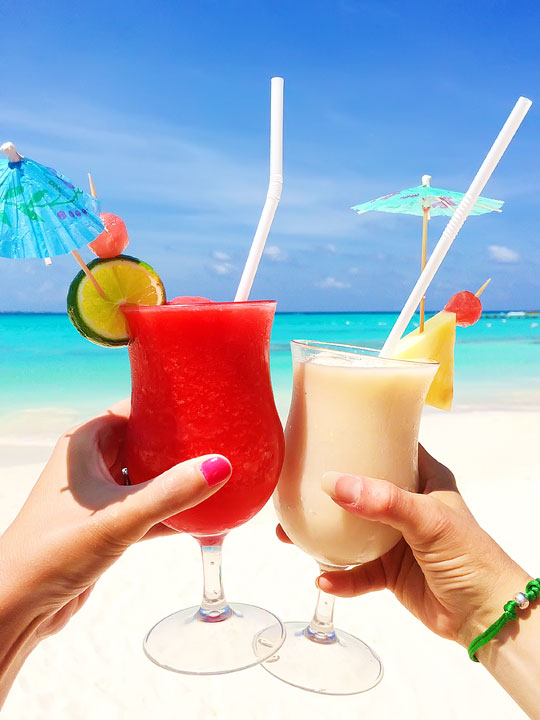 Seriously could not ask for a more perfect afternoon.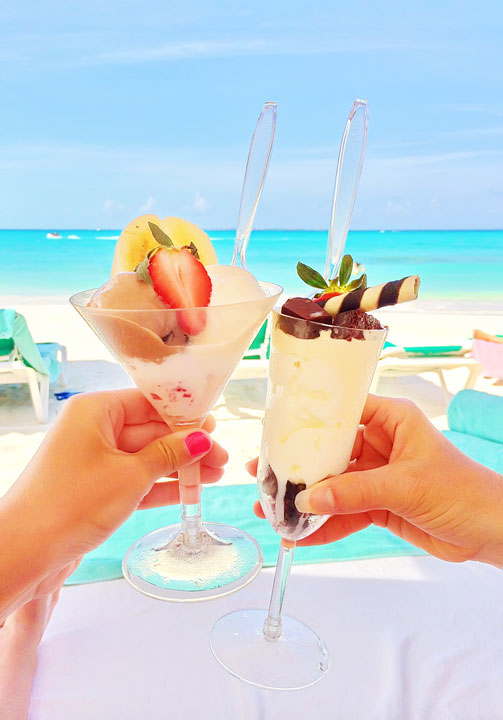 What lunch-on-the-beach-in-paradise would be complete without dessert parfaits?? :)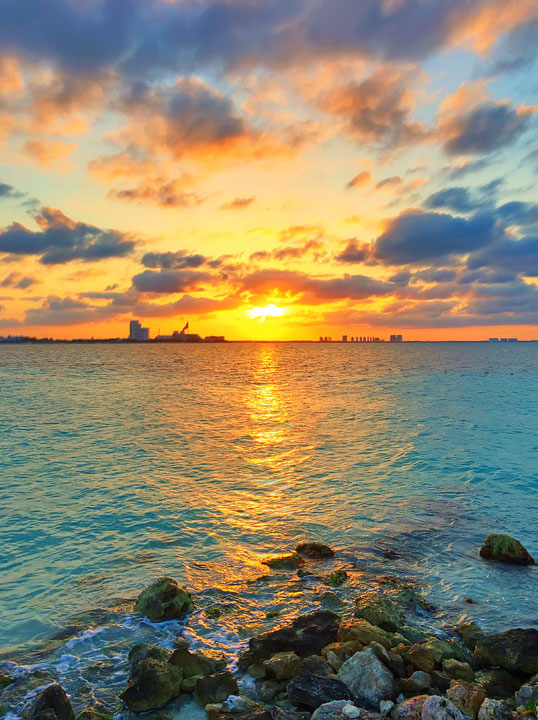 Cancun has stunning sunsets over the ocean.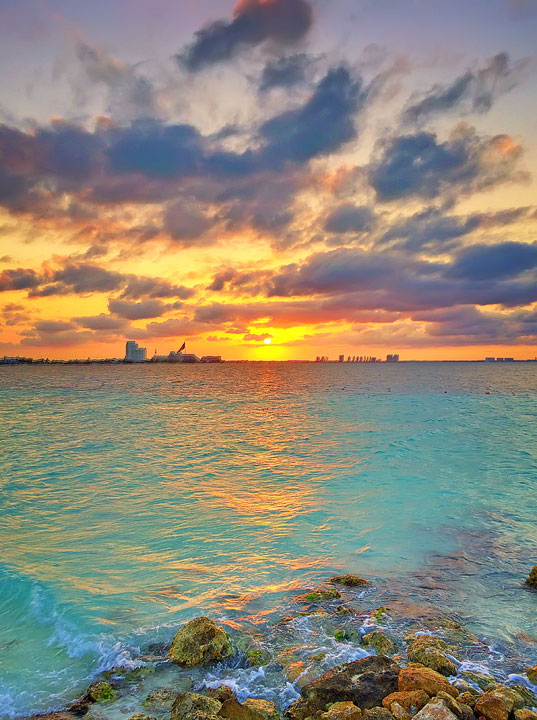 The turquoise waters are vibrant and highlighted by the setting sun.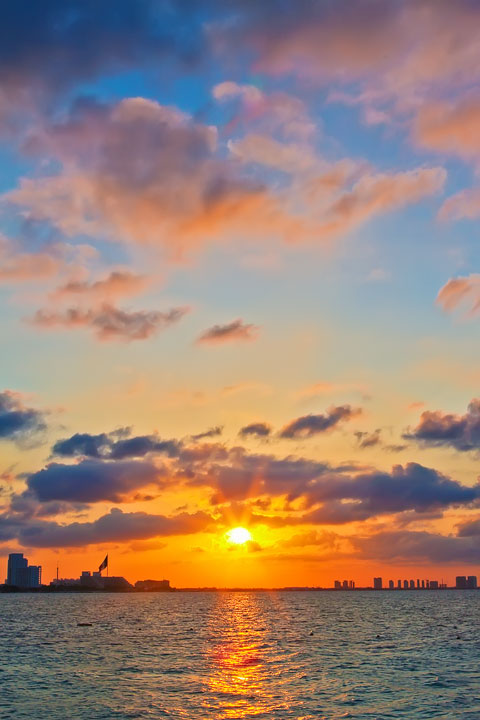 But this was just the beginning. More from Cancun to come soon. :)
Thanks so much for looking!! xoxo