Looking for the best Florida beaches? Seaside Florida is one of the most amazing beaches in Florida and if you haven't visited it yet, you must! This guide will help you plan your trip so you don't miss any of the best things to do while visiting this beautiful Florida beach.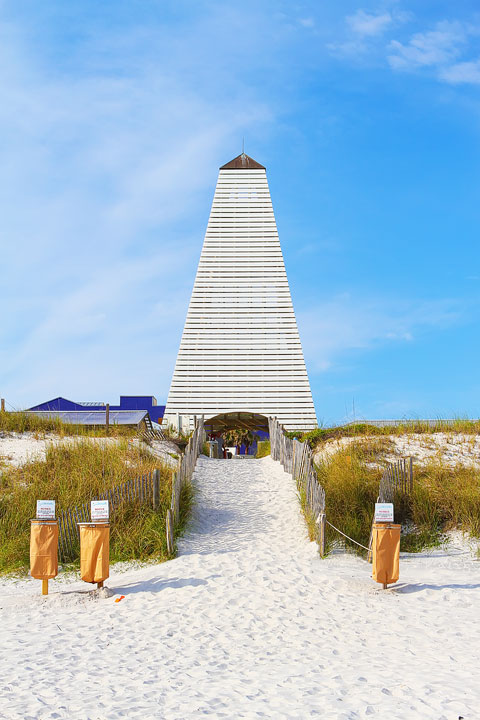 What Makes Seaside Florida the Best Beach?
In Seaside Florida you can walk or bike anywhere. You don't need a car. The narrow cobblestone streets are lined with charming beach cottages, white picket fences, and picturesque storefronts.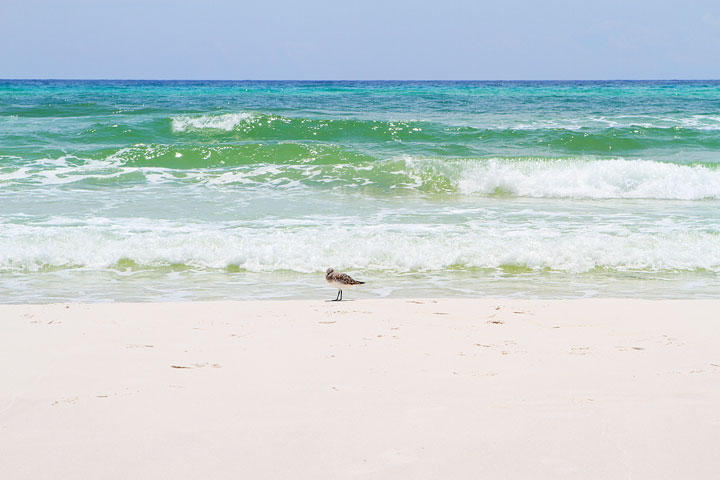 In the center of town there's a field that hosts a weekly farmer's market, outdoor concerts, and movies under the stars.
Around the town square are renowned restaurants, quiet cafes, gourmet food trucks, stylish clothing boutiques, art galleries and a quaint book and record store. There's also the famous Modica Market with every gourmet grocery item you could ever dream of. They even have coffee ice cream made with beans roasted at the local coffee shop.
It's the idyllic life.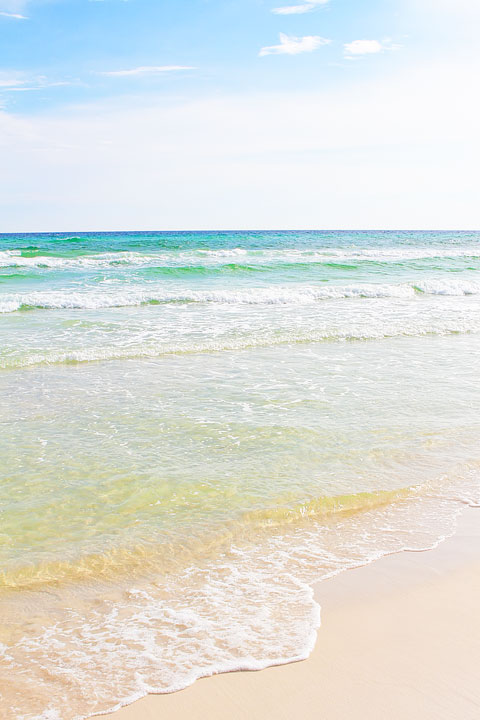 The Sand at Seaside Beach Florida – So Amazing!
There is nothing quite like Florida beaches. The sand is white as snow and soft as baby powder.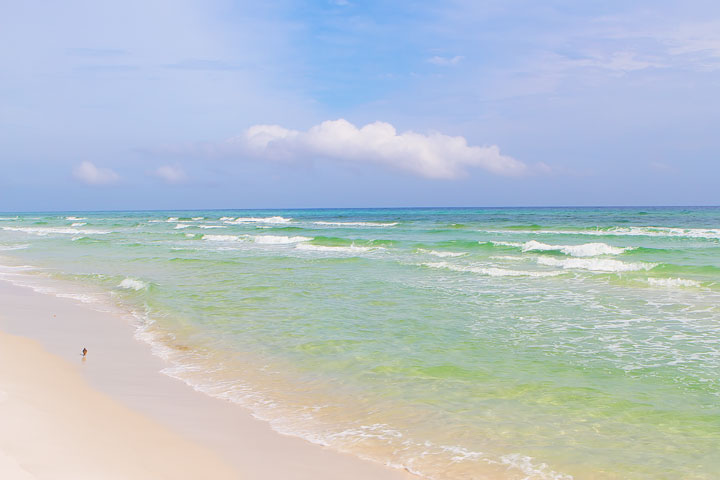 The water is crystal clear and turquoise blue.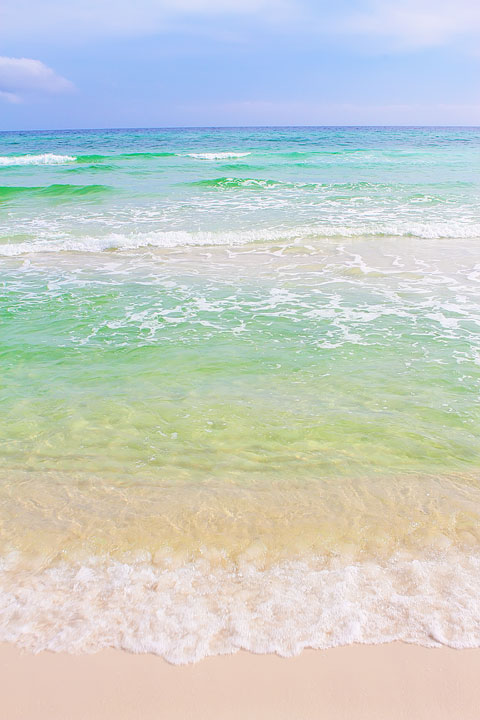 Why Seaside Florida is One of the Best Beaches for Families
The waves are normally gentle and easy, making Seaside Florida one of the best beaches in Florida for families.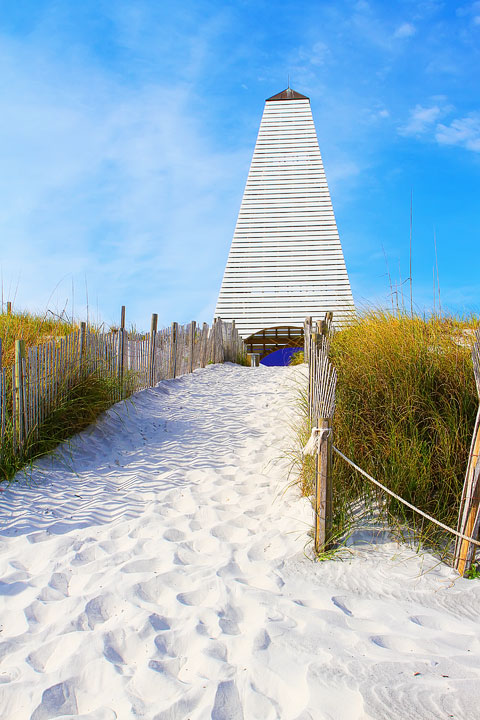 Things to See At Seaside Beach:
The Seaside Florida Tower
This is the iconic Seaside Florida beach-access tower.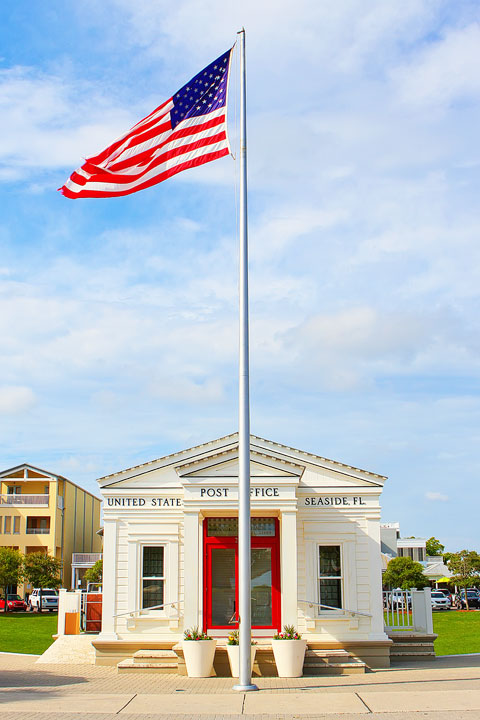 Seaside Florida Post Office
How cute is this teeny post office in the center of town?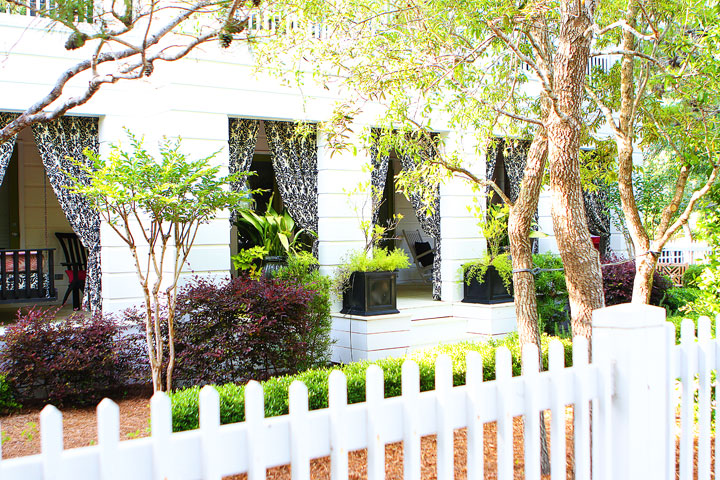 Looking for a Seaside Florida Rental?
Seaside is not like other commercialized beach towns. There are no skyscraper hotels or giant condominiums. Instead there are quiet, cobblestone streets with pastel-colored beach cottages and white picket-fences. Instead of being cramped in a tiny hotel room, it feels like you're actually living at the beach.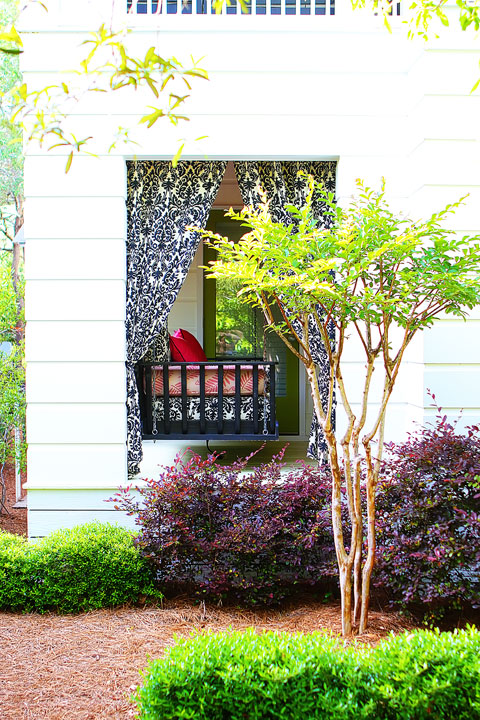 If you're looking for the best Seaside Florida rentals, we highly recommend the Cottage Rental Agency!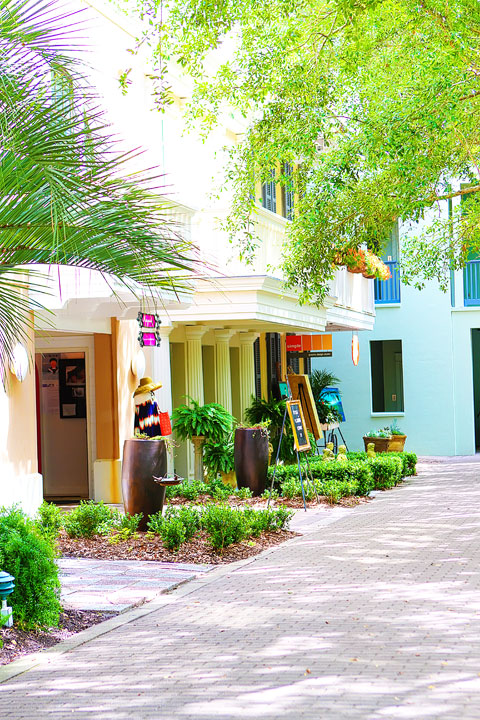 The Truman Show in Seaside Florida!
Did you know The Truman Show was filmed in Seaside? It is one of my favorite movies and we brought the DVD with us and watched it one night to see if we could recognize anything. The Seaside Beach Tower and Modica Market are totally recognizable!
Best Seaside Florida Restaurants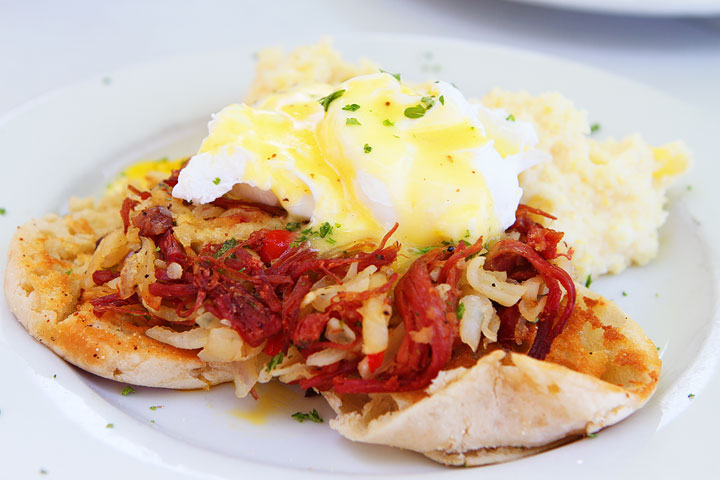 Great Southern Cafe
Great Southern Cafe is a must if you are anywhere near Seaside Florida. They are famous for their old fashioned southern brunch. We started with the beignets and they were fabulous. Then I had the corned beef hash eggs benedict. It came with smoked gouda cheese grits and they were AMAZING!!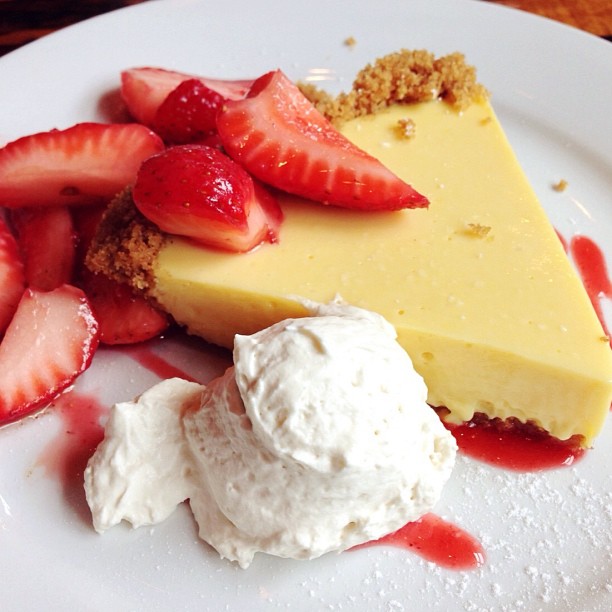 Stinky's Fish Camp
This Key Lime Pie from Stinky's Fish Camp is without a doubt one of the best things I have ever eaten. Not just one of the best key lime pies I have ever tasted, but of the BEST THINGS I have ever eaten, ever. It is pure heaven. It's the perfect combination of sweet and tart with the perfect texture and ratio of pie to crust.
If you are ever within 100 miles of this place, no matter how full you are, this key lime pie is a MUST order. You can even call ahead and get a whole pie to go!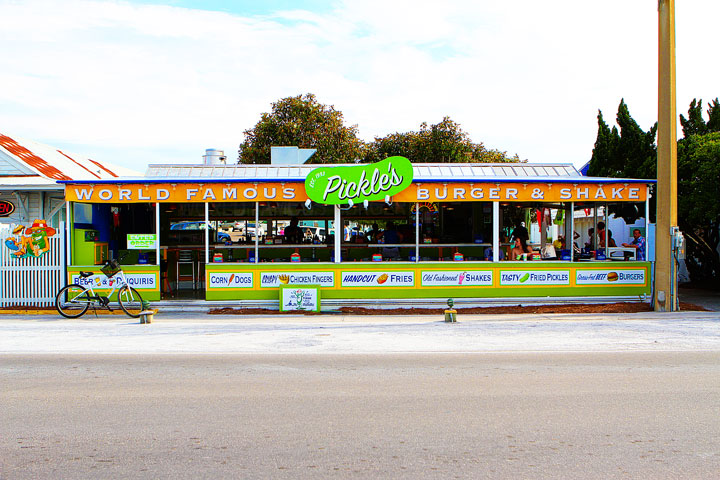 Pickle's
Pickle's is famous in Seaside Florida for their burgers and shakes!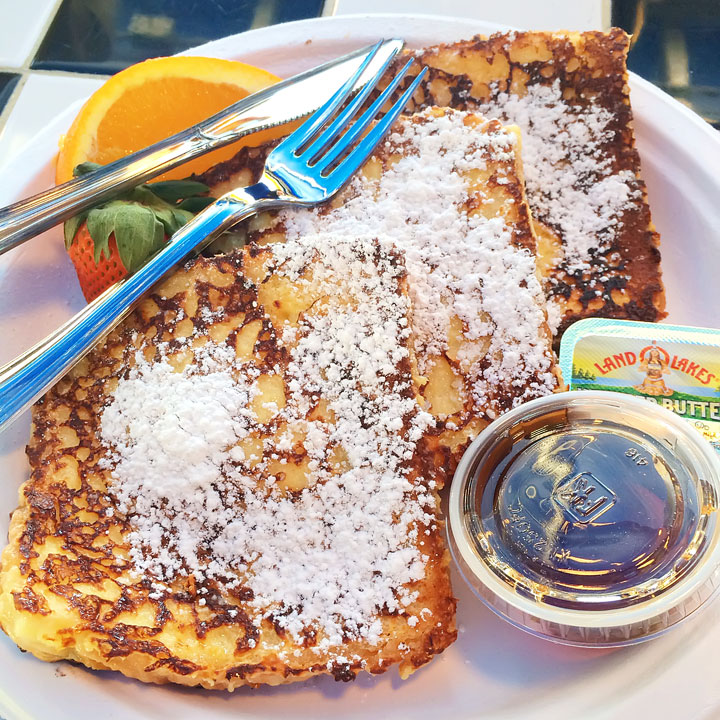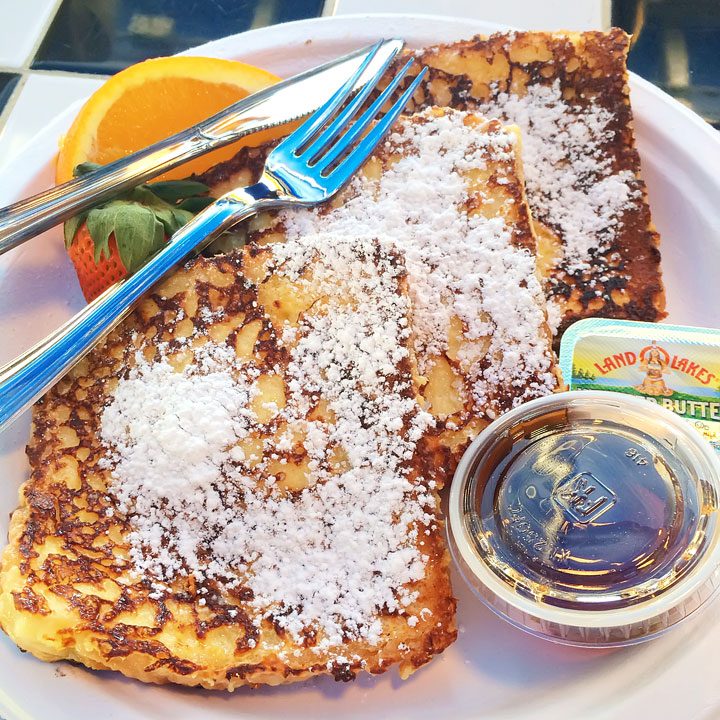 We had breakfast here and just about died over this french toast! It is soft, sweet, and delicious. The owner told us the secret. The french toast is dipped in a melted ice cream based custard before it is grilled. Melted Ice Cream French Toast!!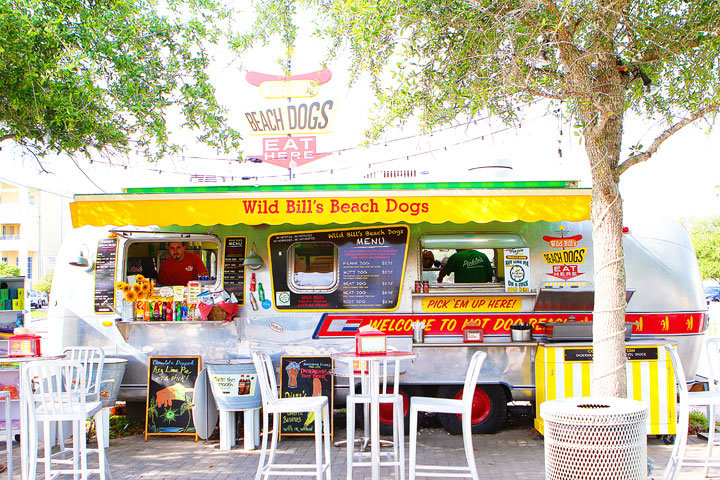 Food Trucks in Seaside Florida
The main street in town is lined with the cutest food trucks in Airstream campers. I wanted to eat at all of them!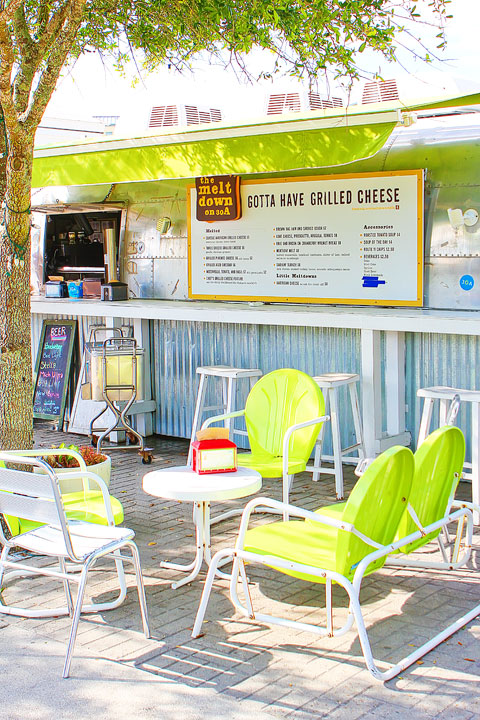 The Melt Down
The Melt Down has so many decadent varieties of gourmet grilled cheese sandwiches. We got one of each and shared so we could try them all. My favorites were the Three Cheese, the Smokin' Turkey (with bacon, avocado, and jack cheese), and the Strawberry Goat Cheese.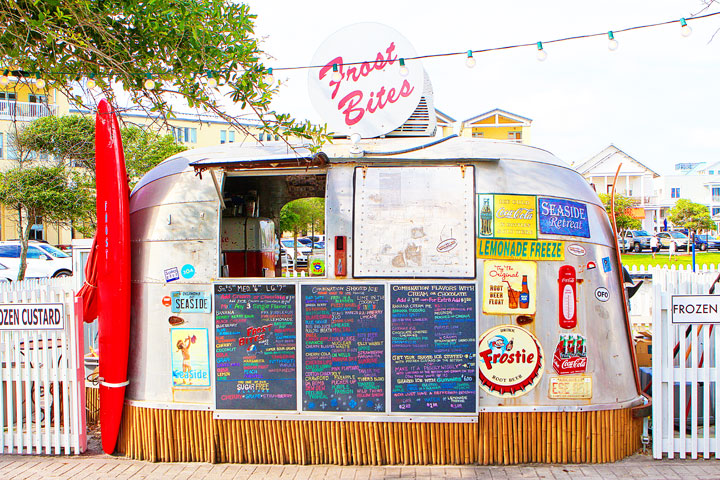 Frost Bites
How cute is this shaved ice truck?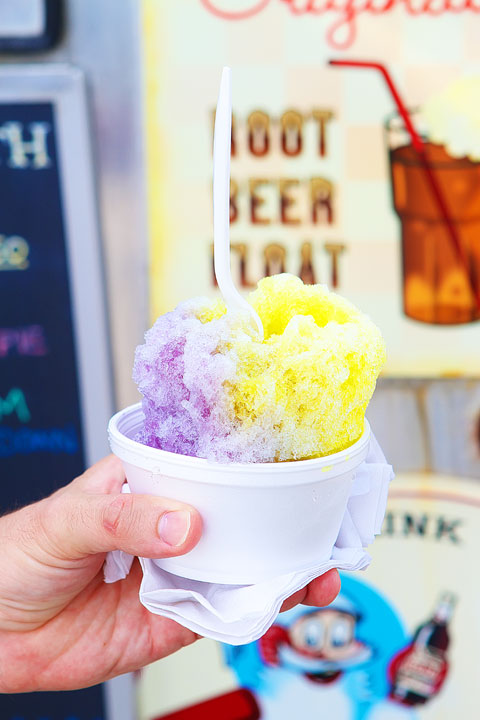 Kevin loves shaved ice and got his two favorite flavors together: grape and banana!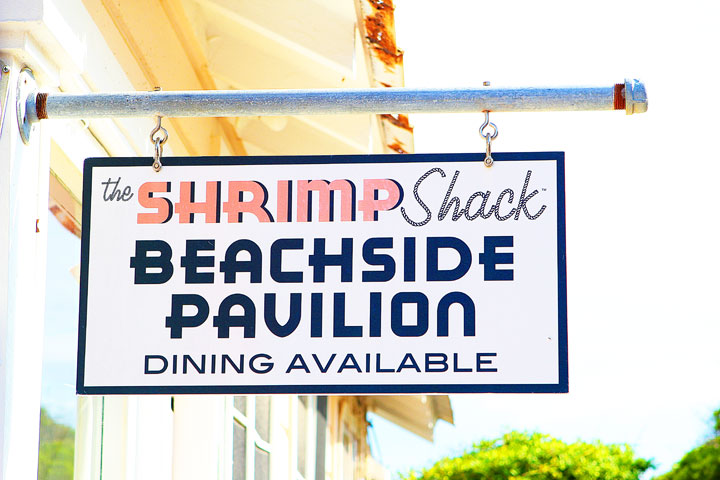 The Shrimp Shack
The Shrimp Shack in Seaside Florida has the BEST sunset view on the beach. If you want a special dinner in Seaside be sure to make a reservation here!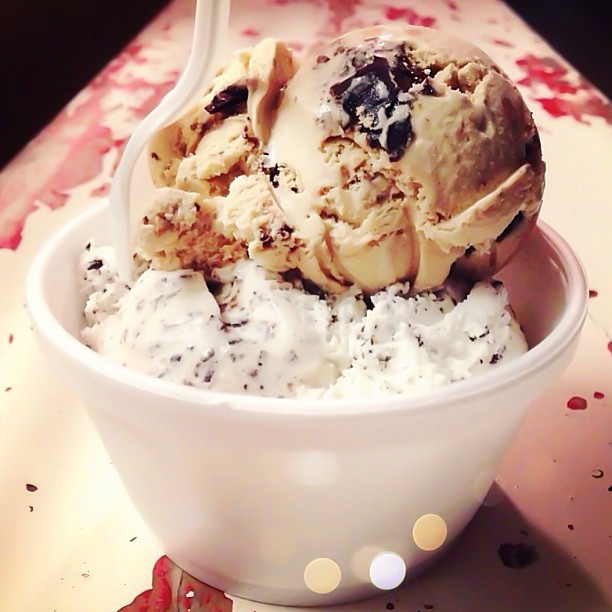 Blue Mountain Creamery
We LOVE the  ice cream from Blue Mountain Creamery! I loved their "Cookie Doughlicious" ice cream. It's cookies and cream ice cream with chunks of cookie dough!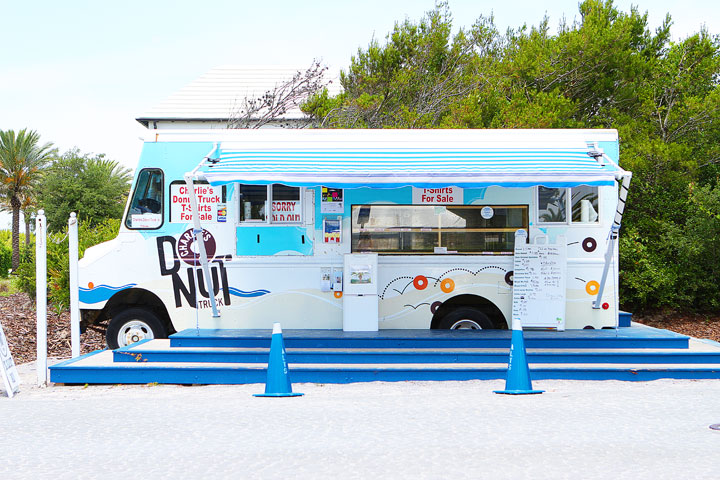 Charlie's Donut Truck
These doughnuts are so famous in Seaside Florida that they are usually sold out every morning by 9 AM! We got there right when they first opened at 6:30 AM and there was already a line!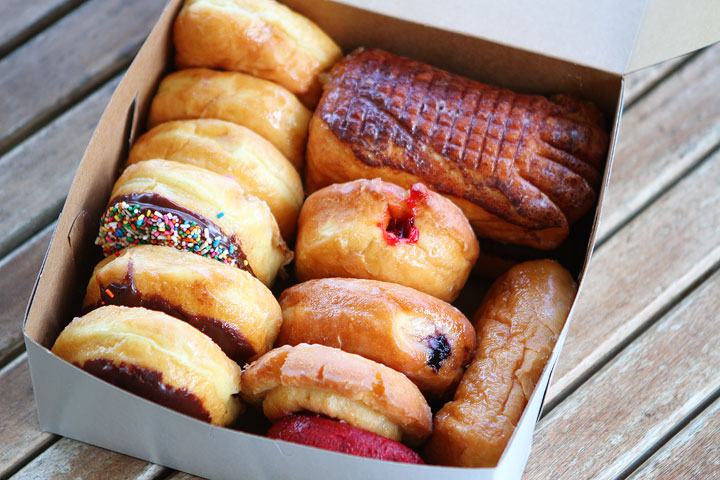 Fortunately we were still able to get one of each doughnut they had.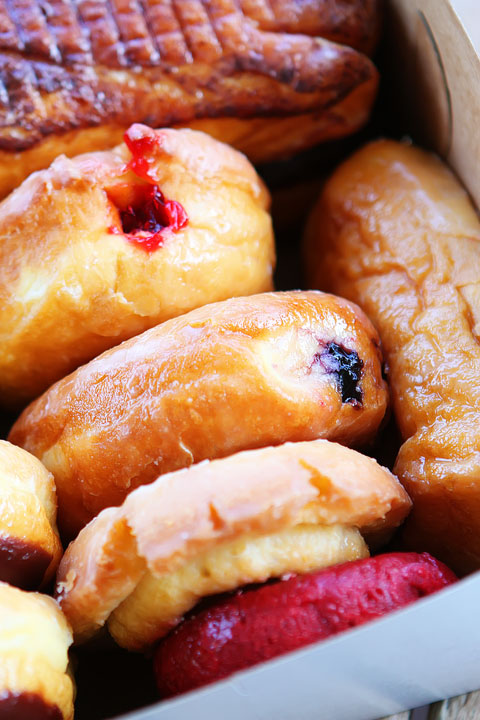 The raspberry and blueberry filled doughnuts were amazing!! I usually don't like jam-filled doughnuts because the filling tastes too sweet and fake, but these were perfect!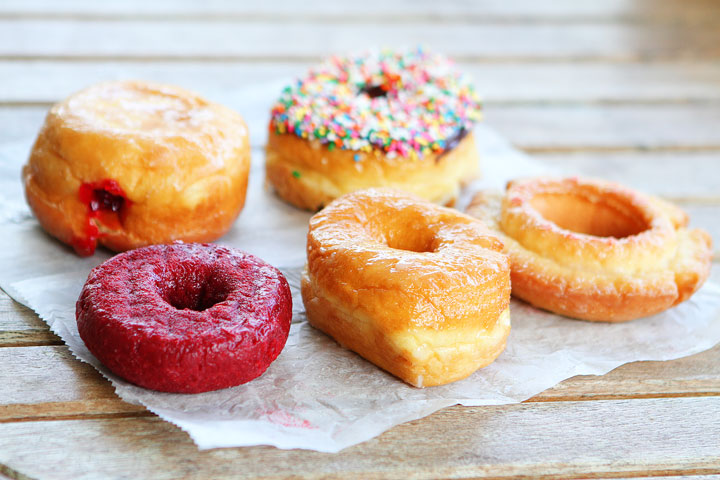 They had a delicious red velvet doughnut and an old fashioned doughnut as well.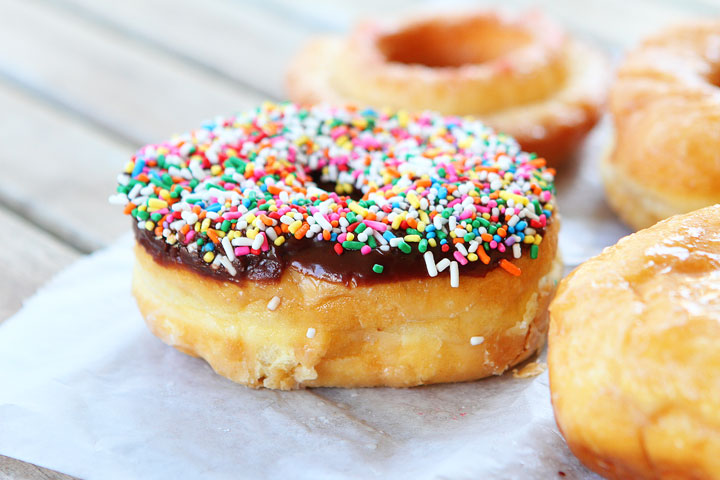 How fun is this chocolate sprinkles doughnut??
Seaside Florida Shopping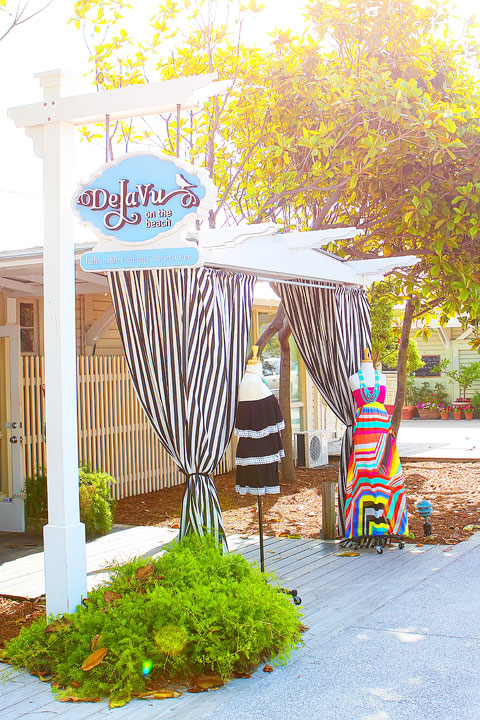 Deja Vu
Deja Vu is one of my favorite boutiques ever. They have the cutest most unique clothes. You know no one back home will have anything like it. One of my favorite tops (I'm wearing it in the first photo in this post) came from Deja Vu.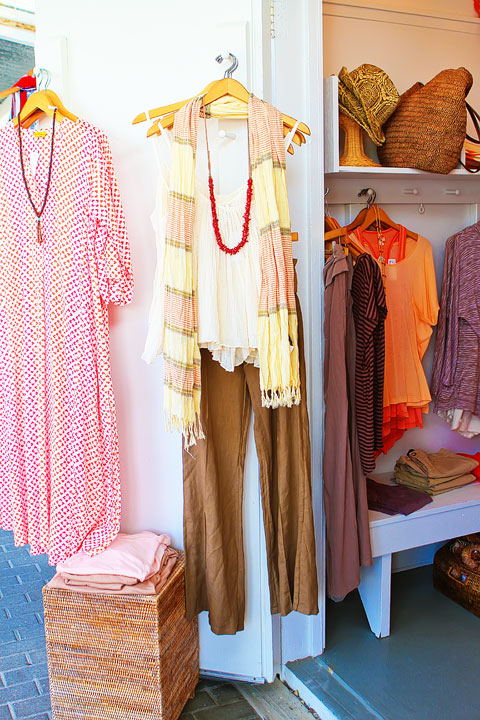 Perspicasity
Perspicasity is a big outdoor market in Seaside Florida.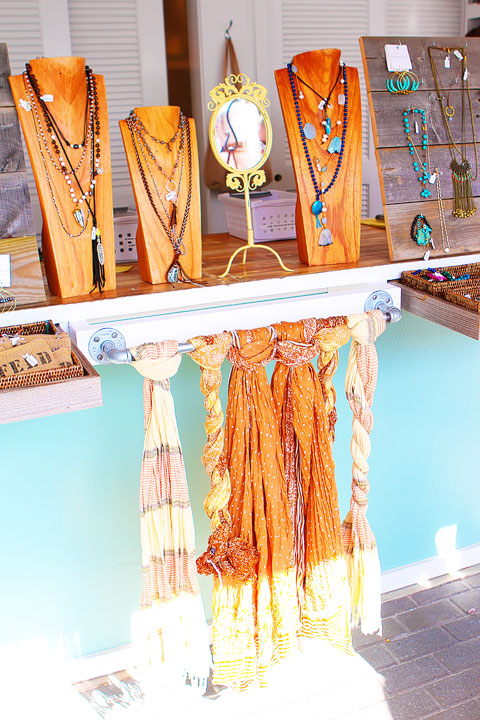 They have fun clothes, jewelry, purses, scarves, and more.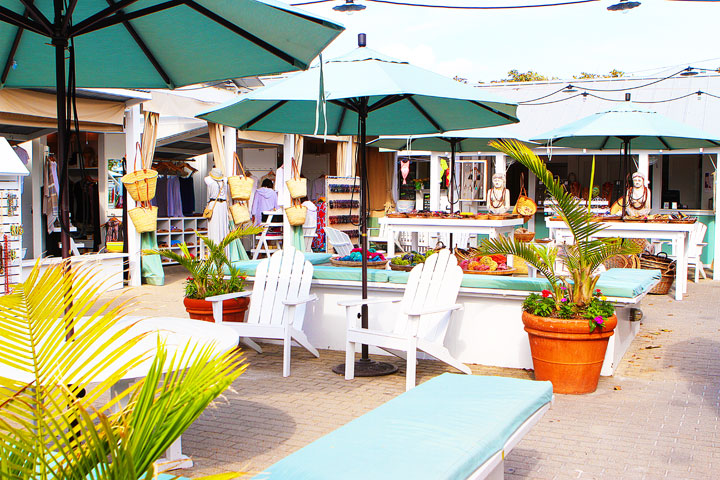 It's the perfect place for sitting outside and people-watching.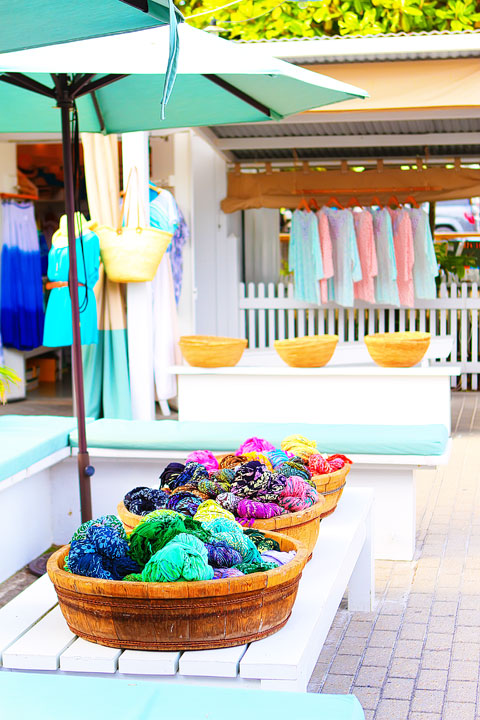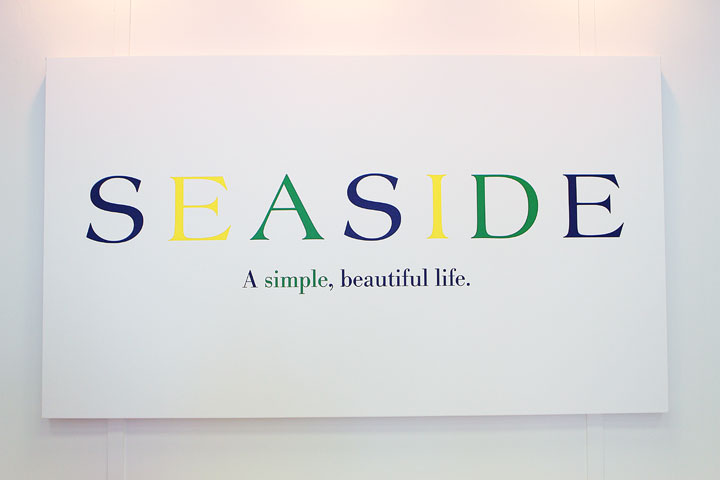 The SEASIDE Style
And last but not least, don't miss the iconic Seaside Style shop!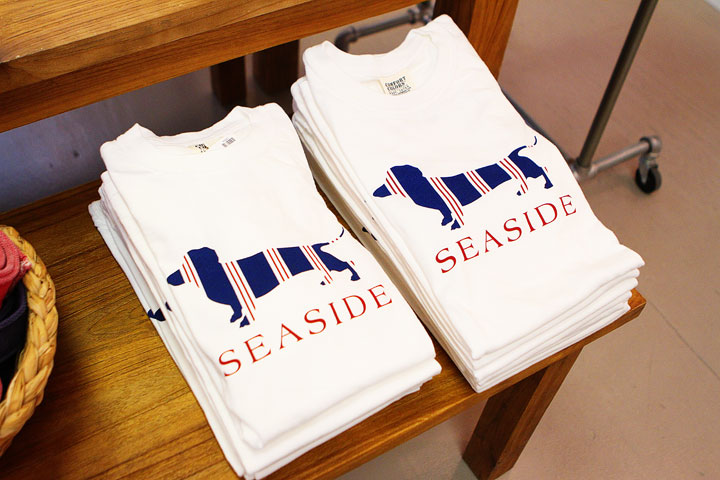 The most popular souvenir from Seaside Florida is the classic t-shirt from this shop.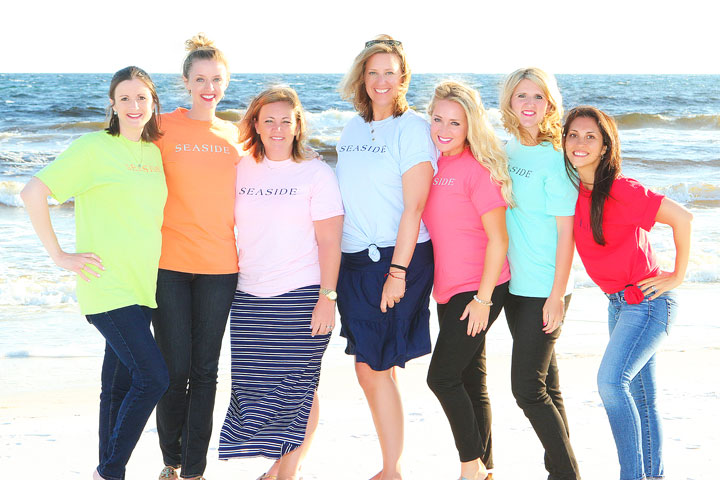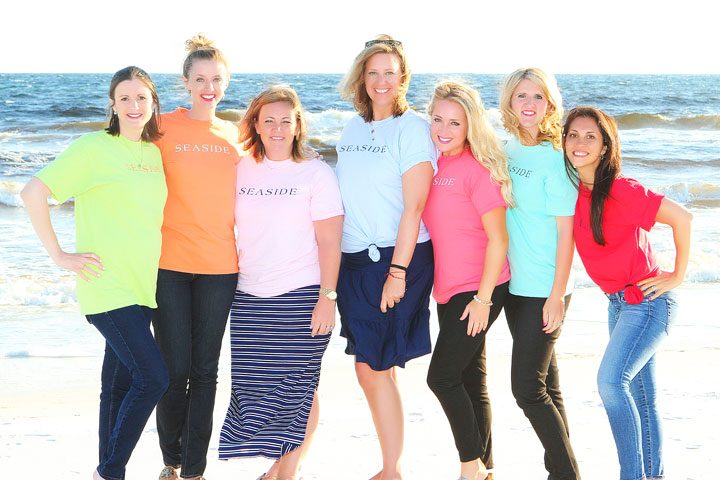 They have them in every color of the rainbow!
Have you been to Seaside Florida?
Did I miss any of the best things to do in Seaside Florida? What is your favorite thing to do there? Do you think it's one of the best beaches in Florida?
---
Like this post? Save it on Pinterest!