Have you seen the colorful village of Nubia in Aswan, Egypt? If you're planning a trip to Egypt, here's everything you need to know about visiting Nubia, the beautiful Nubian Village near Aswan, Egypt.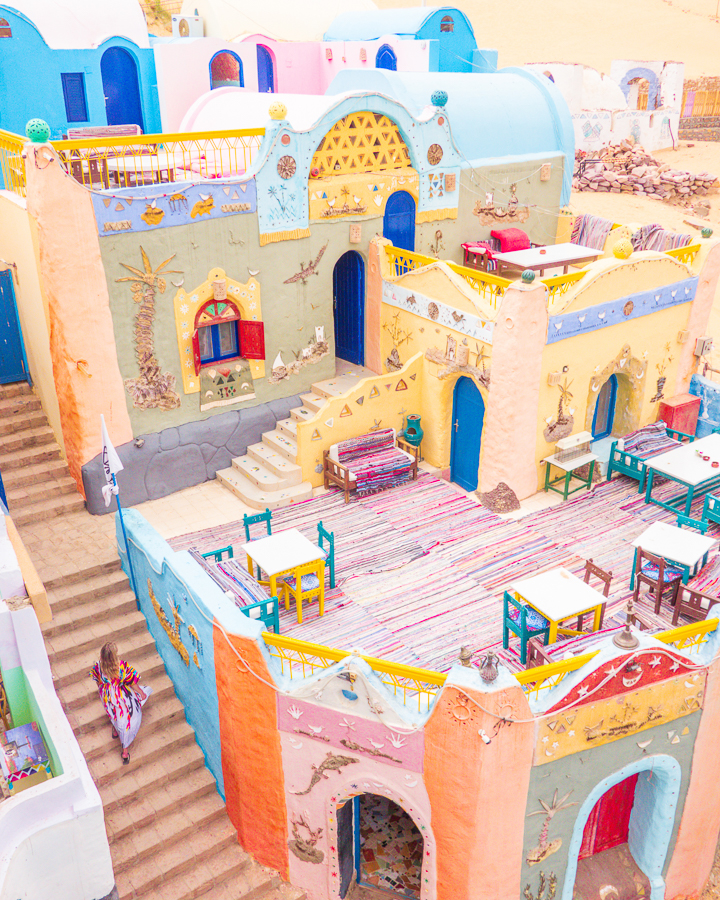 What Is Nubia?
Nubia is the region along the Nile river between Aswan, Egypt and Khartoum, Sudan. It was the site of one of the oldest civilizations in Africa, dating back to at least 2500 BC (4,500+ years ago).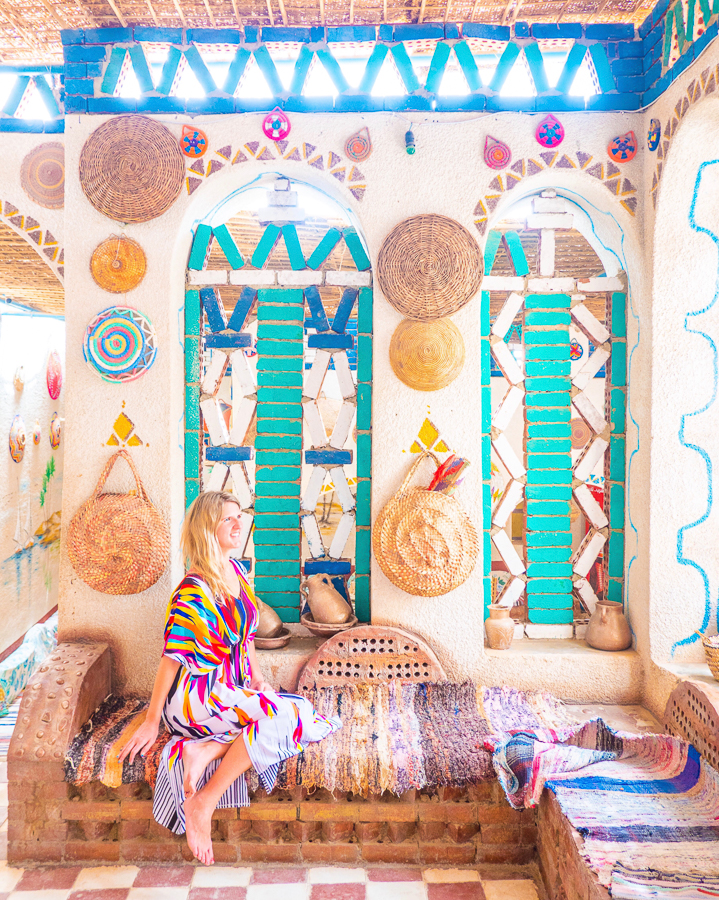 Nubia on the Map — Where is the Nubian Village?
The famous colorful Nubian village is about 3 miles south of Aswan, Egypt on the west bank of the Nile River.
Here is the exact GPS Location of the Nubian Village.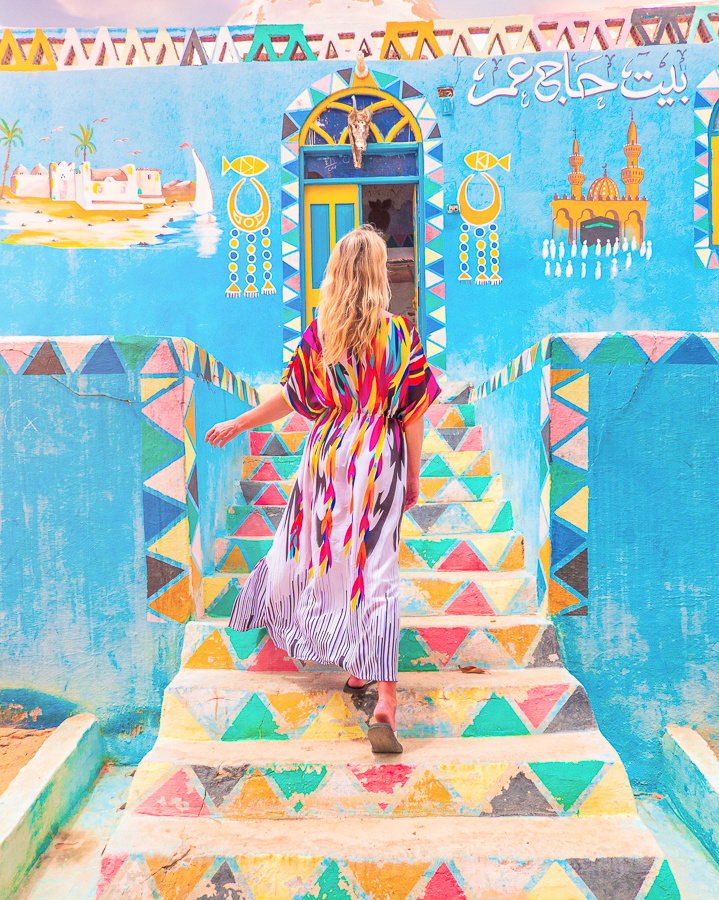 How to get to Nubia from Aswan?
From Aswan, you can get to the Nubian Village by car or boat. If you have a car you can drive there, or you can hire a taxi or driver.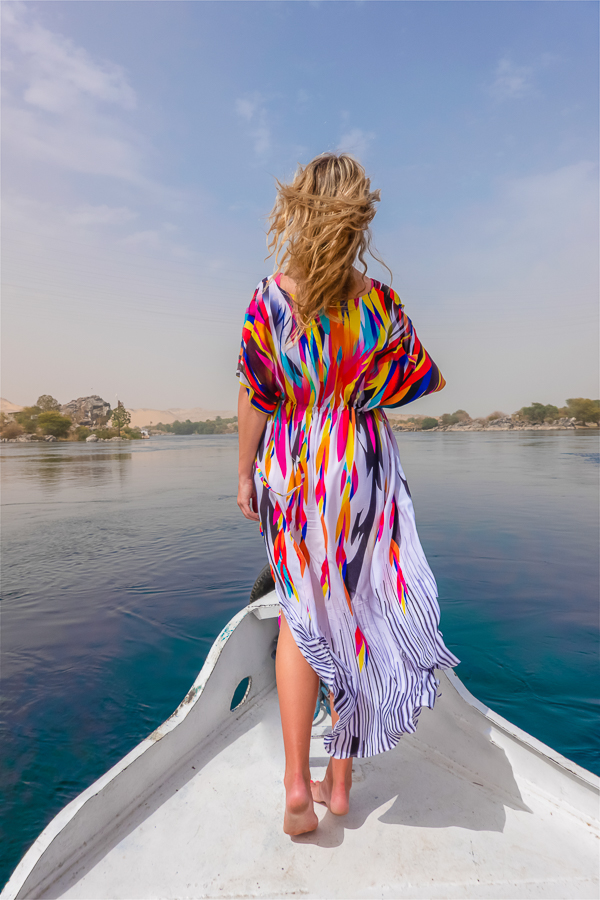 Hiring a Boat from Aswan to the Nubian Village
A really beautiful way to get to the Nubian Village from Aswan is a relaxing, scenic, 45-minute boat ride down the Nile River.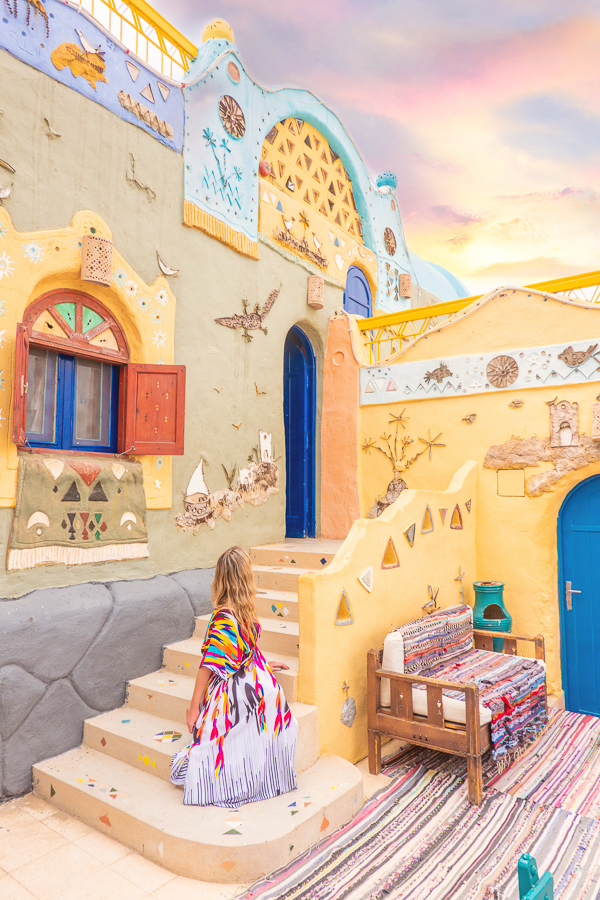 Tips for Hiring a Boat to the Nubian Village
Aswan is a very touristy place and the locals here will try their best to get as much money from you as possible. If you want to take a boat from Aswan to the Nubian Village, you will need to use your best negotiating skills if you don't want to pay too much.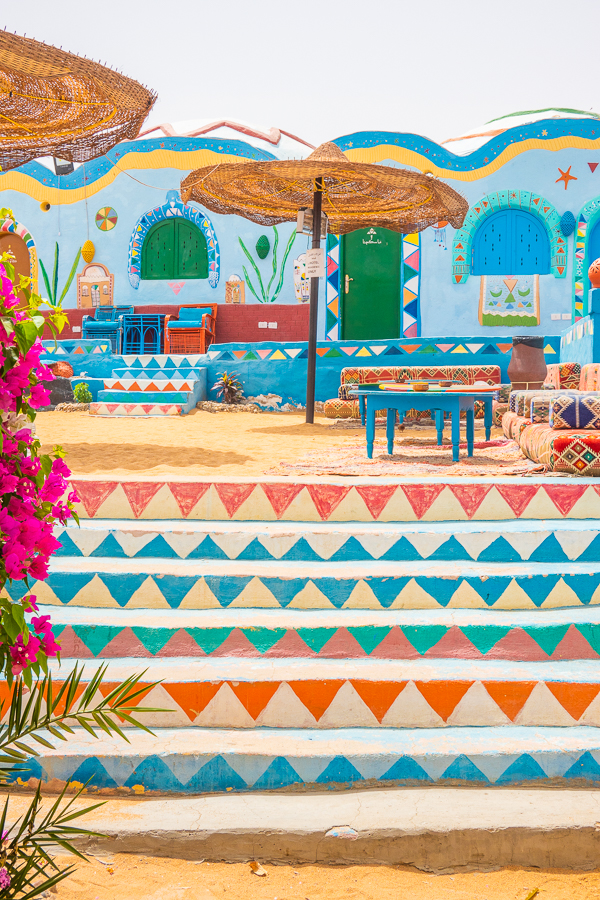 In front of the McDonald's in Aswan, there is a small port with several boats. Walk down by the water and wait for one of the captains to approach you. They will most likely ask if you want to go to the Nubian Village. You need to act a bit disinterested, and be willing to say no and walk away several times.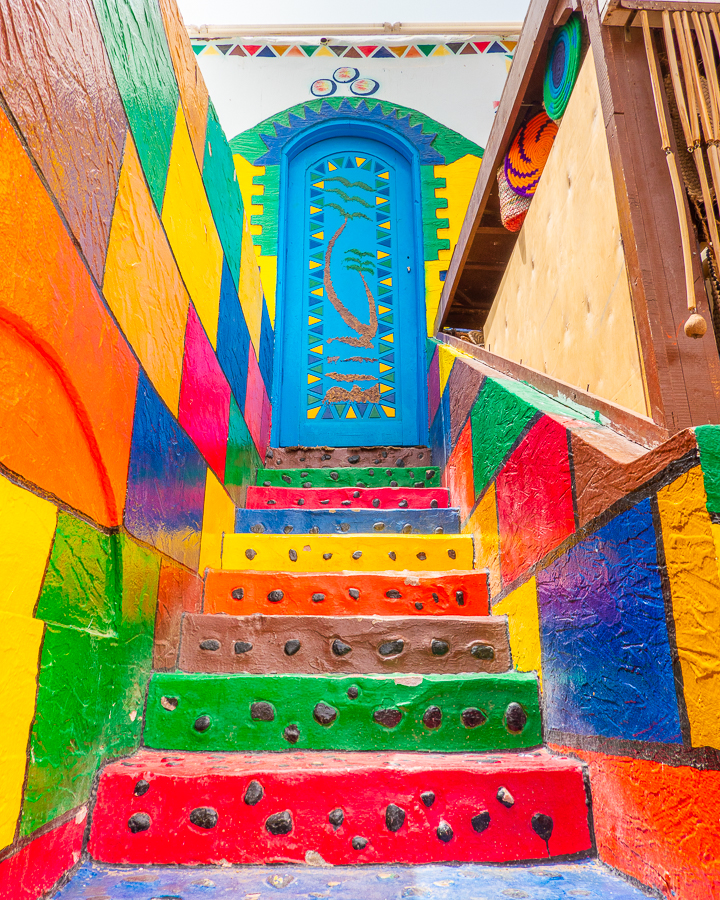 We negotiated using the tactic for at least 30 minutes, and finally got the price down to around $10 USD per person for 3 people. But we met other travelers who missed out on going to the beautiful Nubian Village because they were quoted $75 USD per person!!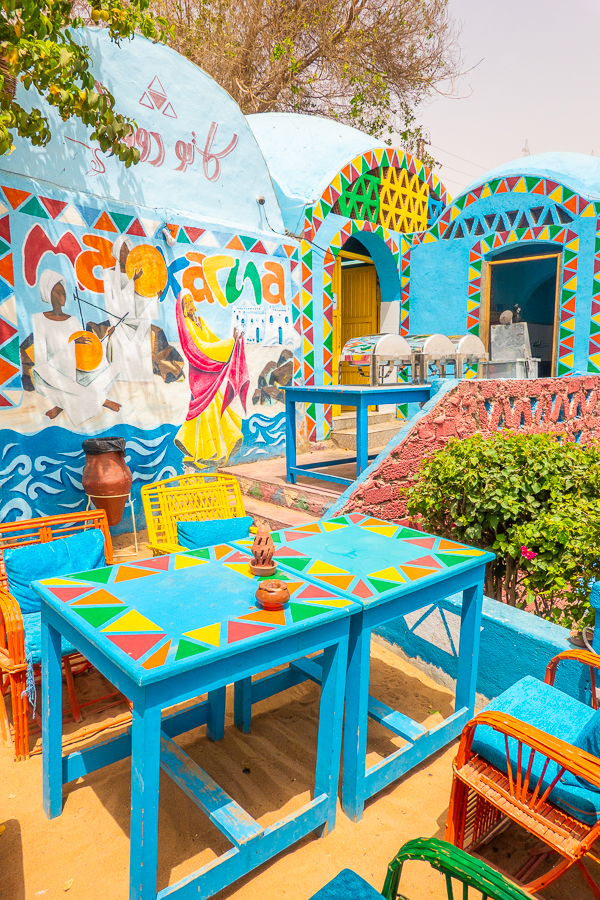 Make sure the boat captain agrees to take you to the Nubian Village south of Aswan — downstream. There is another, closer Nubian Village upstream where they may try to take you.
Agree how long they will wait for you while you explore the Nubian Village — usually 2-3 hours, but you can negotiate for longer.
Do not pay until after you get back to Aswan.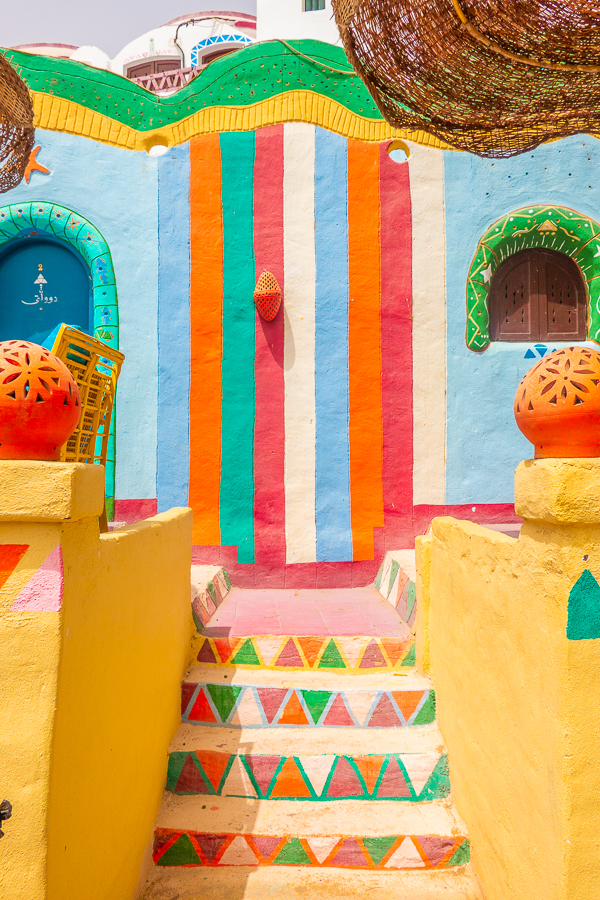 How Long to Spend in the Nubian Village
If you're hiring a boat to the Nubian Village, you will need to negotiate ahead of time how long they will wait for you. Usually it's 2-3 hours, but you can negotiate for longer. We ended up really loving this quiet, tiny village and stayed for 4 hours.
If you want to sit and relax at one of the cafes, you may want at least 4 hours.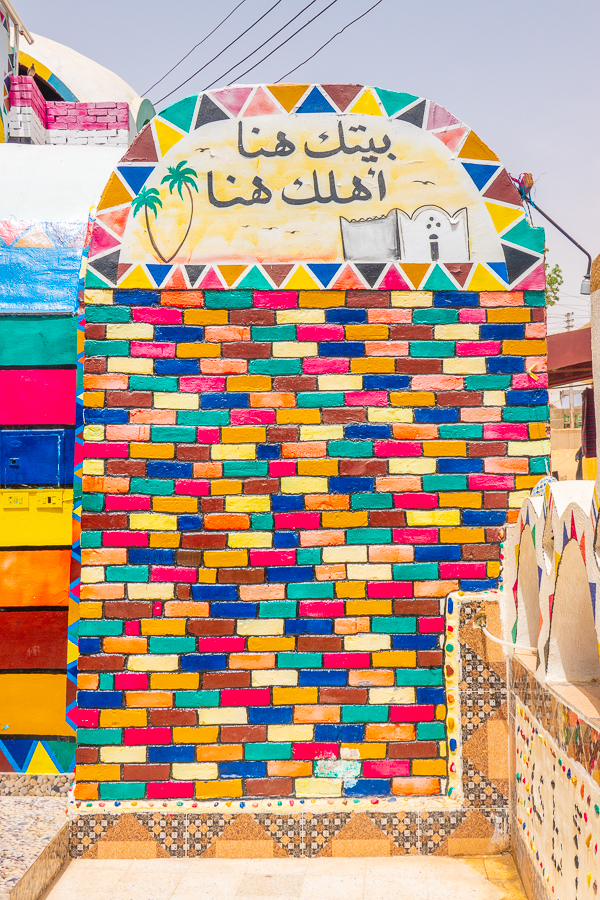 Best Things To Do in Nubia
Nubia is a very small, quiet village. We went first thing in the morning and there were no other tourists in the entire village when we were there. However as we were leaving there was a large boat full of Chinese tourists coming for the afternoon.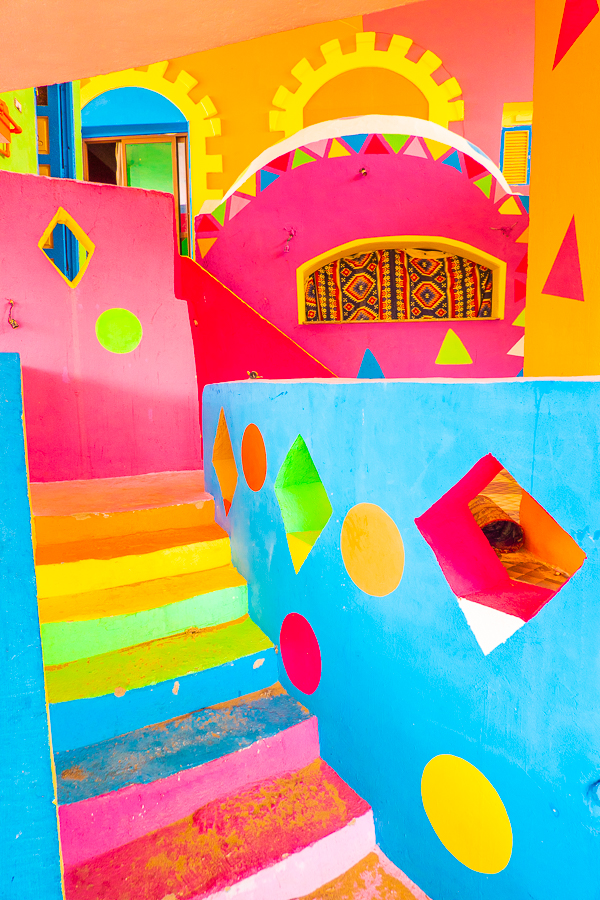 Admire the Colors
One of the best things to do in the Nubian Village is just wander around, explore, and admire all the beautifully painted rainbow buildings!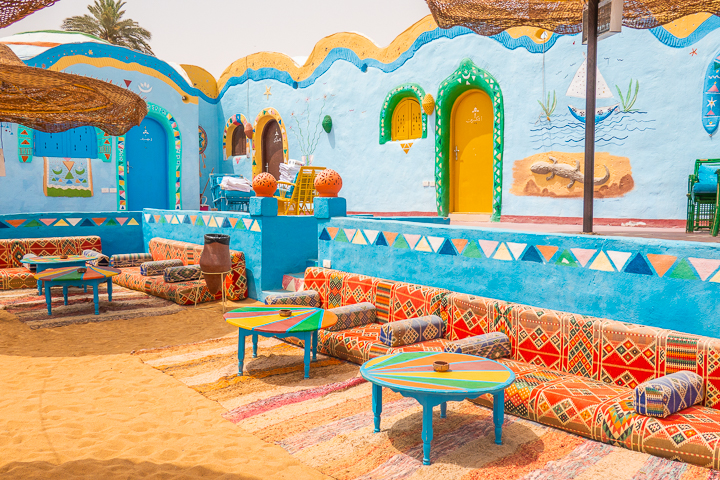 Relax in a Cafe
There are also a few restaurants and cafes with beautiful, colorful courtyards and balconies overlooking the Nile River if you want to sit and relax and have a drink.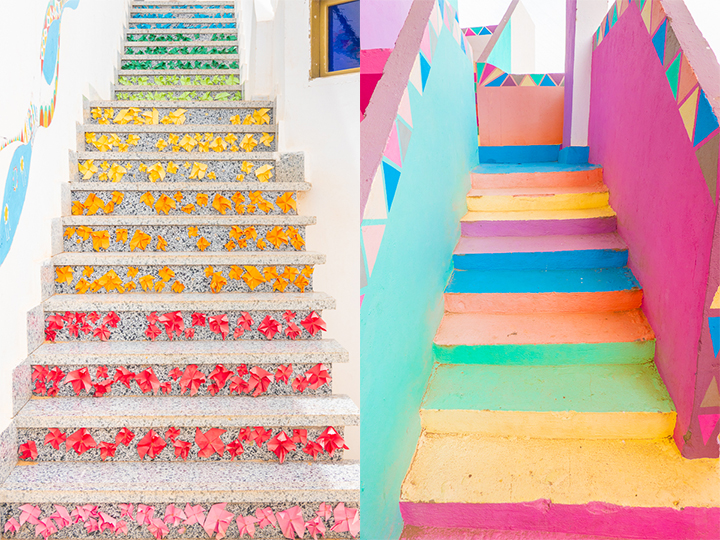 See the Pet Alligators!
As crazy as it sounds, many of the Nubian people have real, live alligators as pets in their home! One of the main tourist attractions in Nubia is the alligator house. You will recognize it from all the alligators painted on it! They will gladly show you their pet alligators if you ask. If you go inside to see the alligators, be prepared to tip before you leave.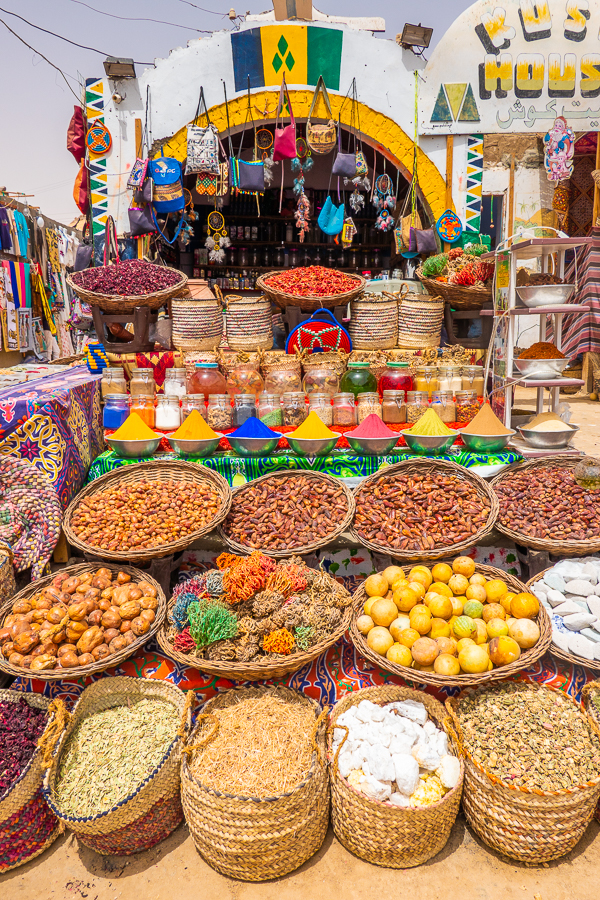 Buy Spices
Nubia is famous for their spices. All of the shops in Nubia are selling spices. If you're looking for a unique souvenir that someone will actually use, consider bringing back some authentic Nubian spices.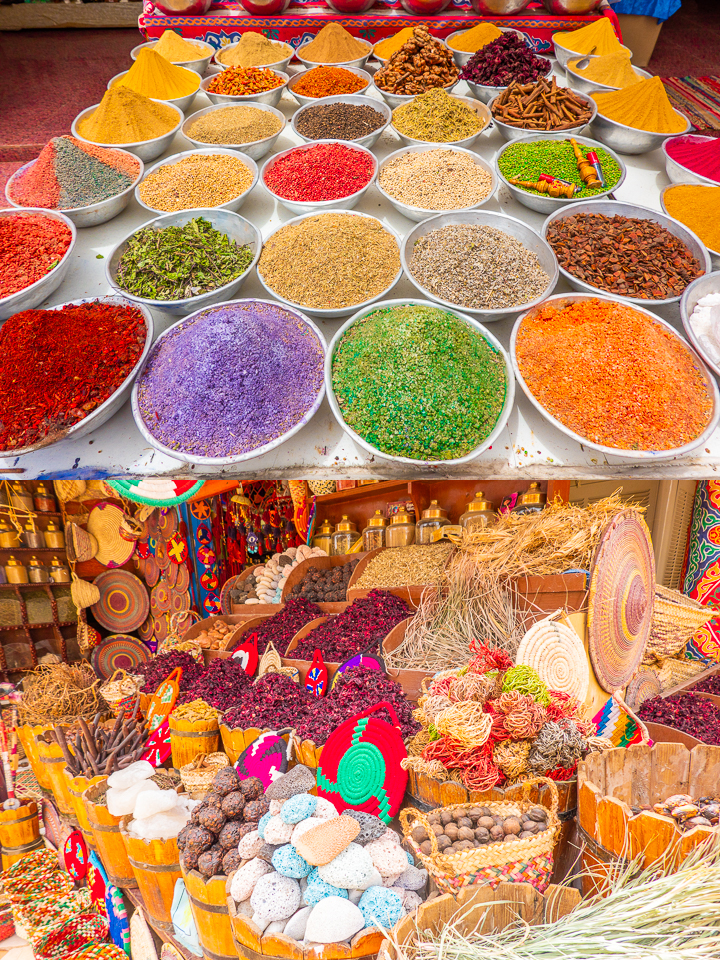 These Nubian spices like cumin, curry, cinnamon, clove, even hibiscus and different types of tea are the perfect souvenir from Nubia.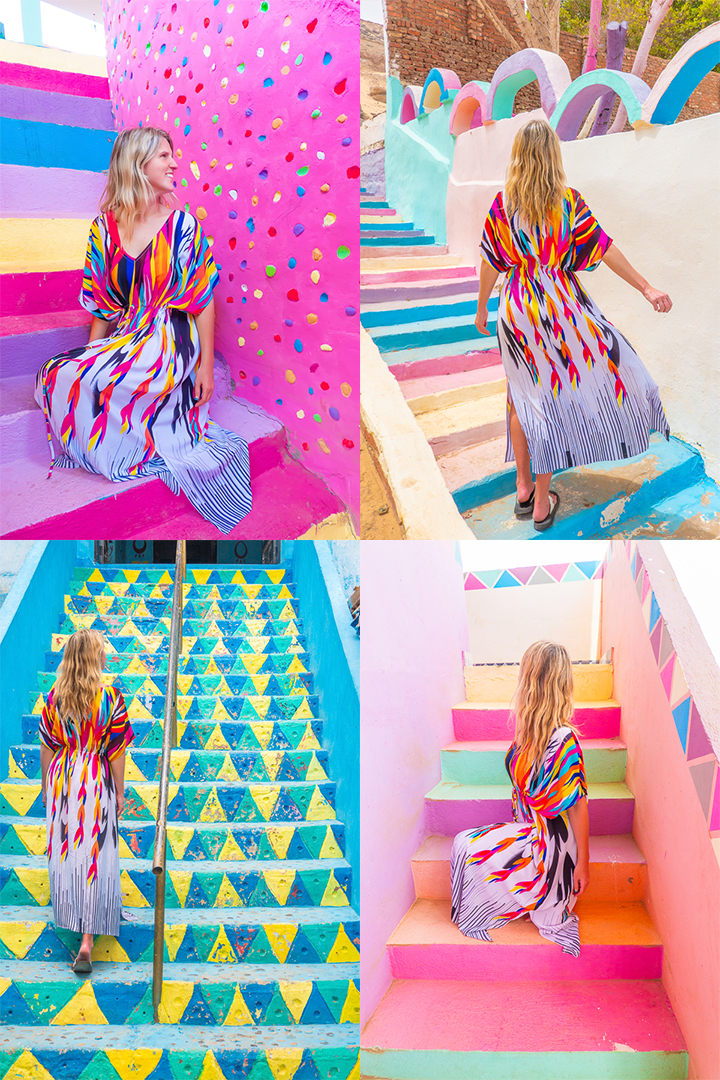 So many colorful, rainbow stairs in the Nubian Village near Aswan Egypt!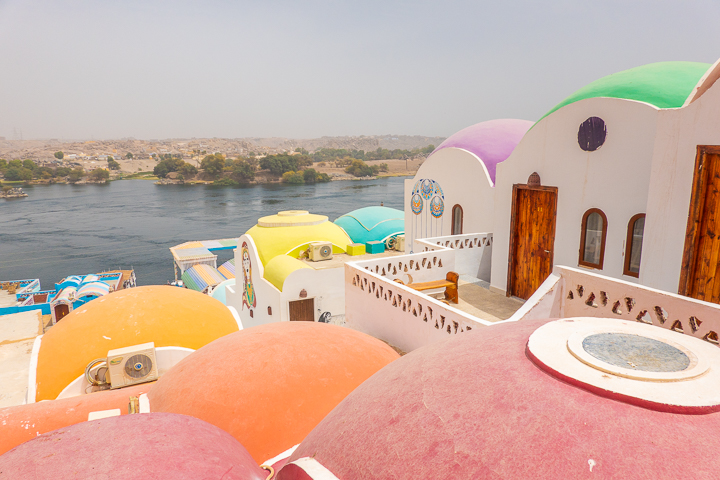 Loved this rainbow rooftop!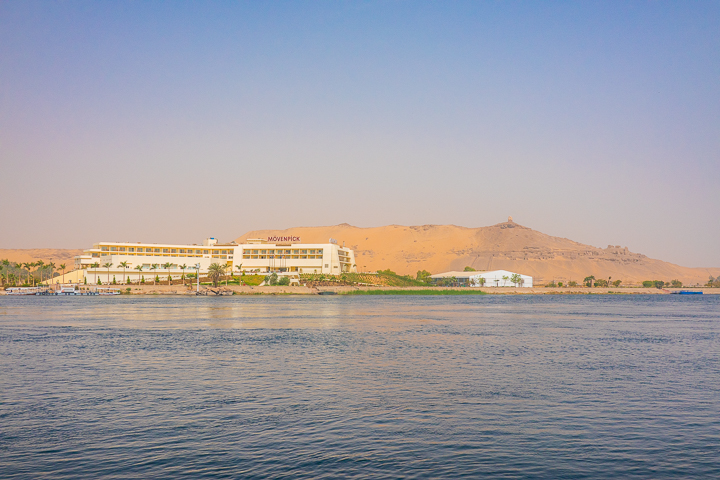 Aswan Hotels — Where To Stay
If you are looking for the best place to stay in Aswan Egypt, I highly recommend the  Movenpick Resort Aswan. It's on an island in the middle of the Nile River!!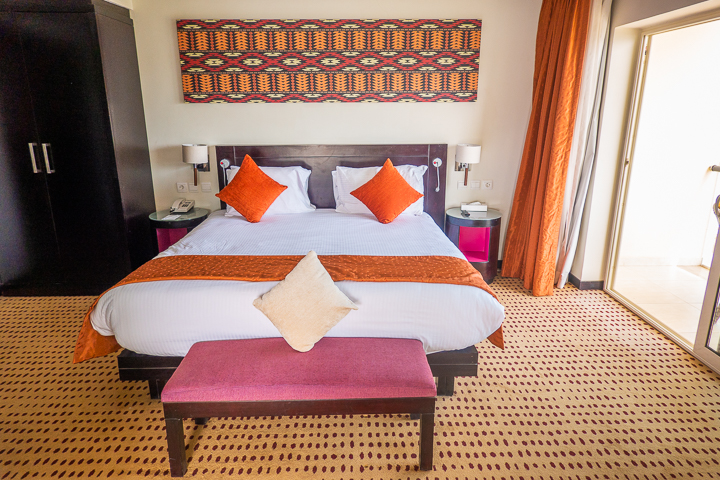 The rooms are clean and spacious with fun Egyptian-inspired decor.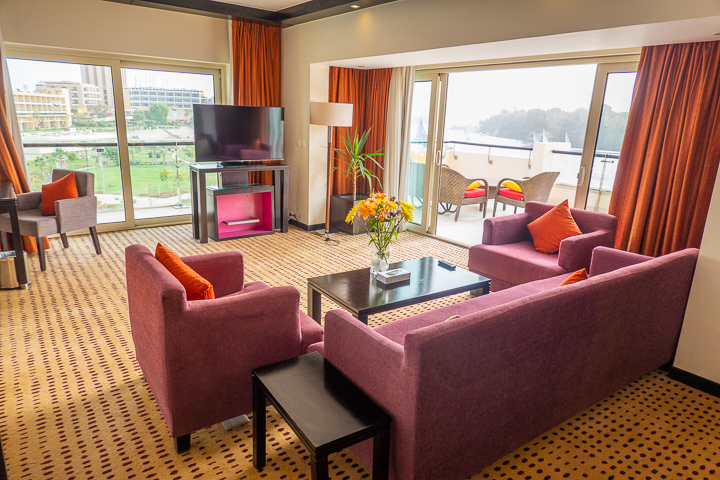 The Movenpick Resort Aswan is located on the beautiful Elephantine Island in the Nile River, just a 5 minute boat ride from Aswan city center. The hotel has its own boat shuttle service that will take you back and forth on demand.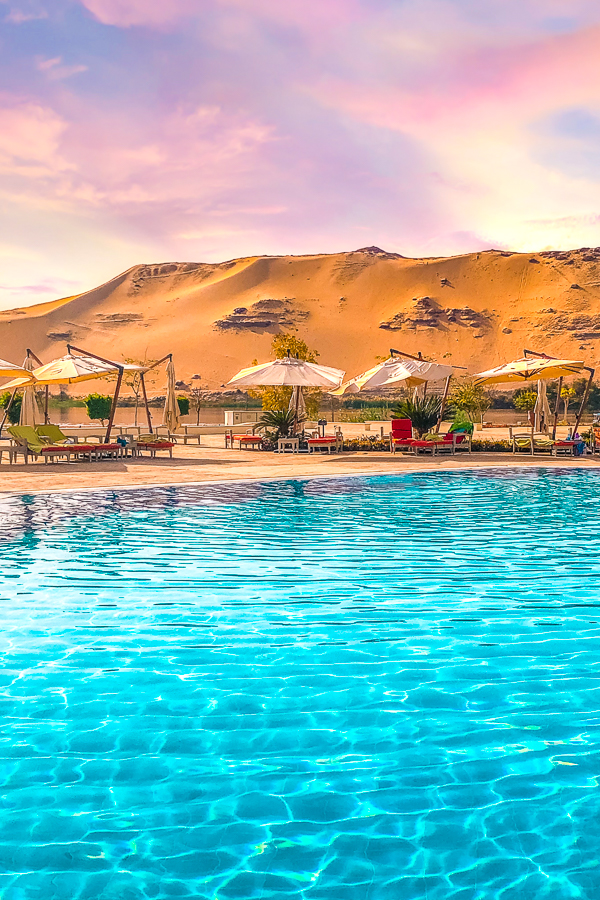 Rooms have views of the Nile River and the massive dunes of the Sahara Desert.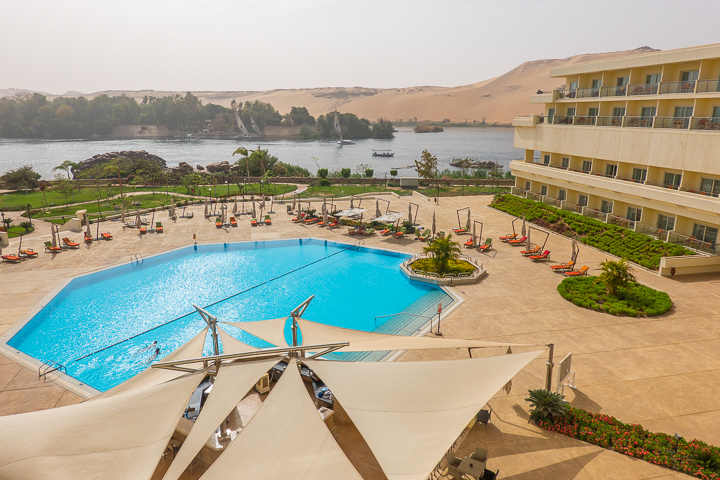 A large breakfast buffet is included, and you can eat outside on the terrace with a breakfast view of the Nile River and the Sahara Desert.
---
Like this post? Save it on Pinterest!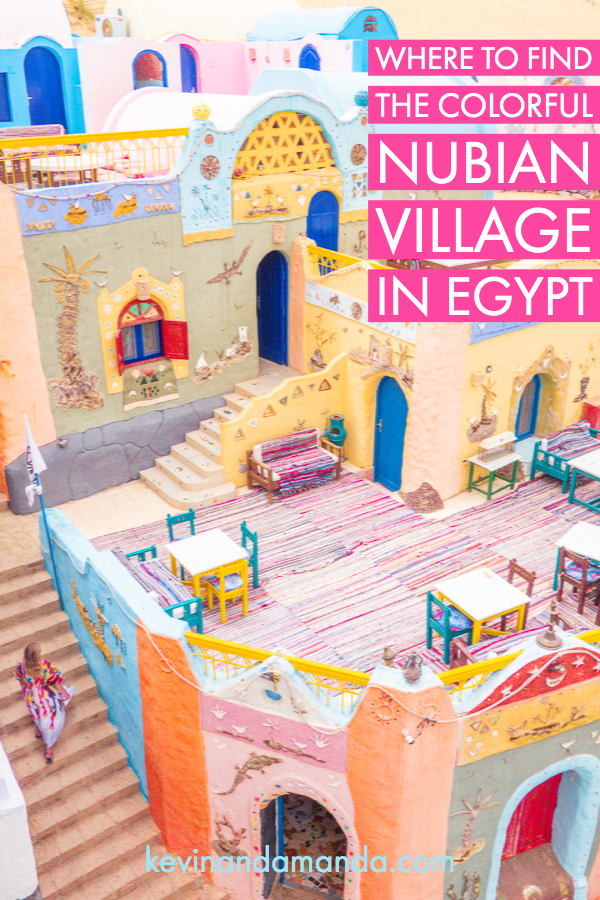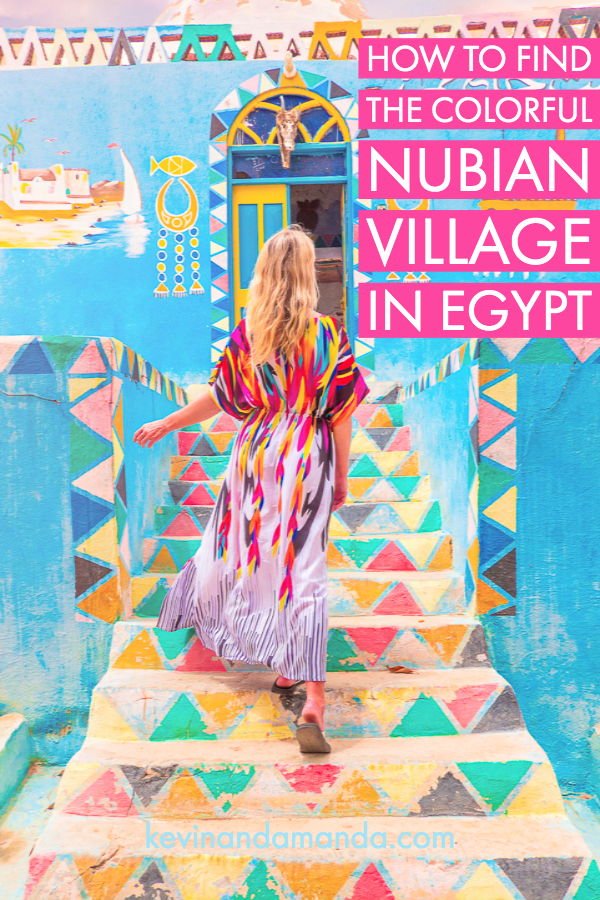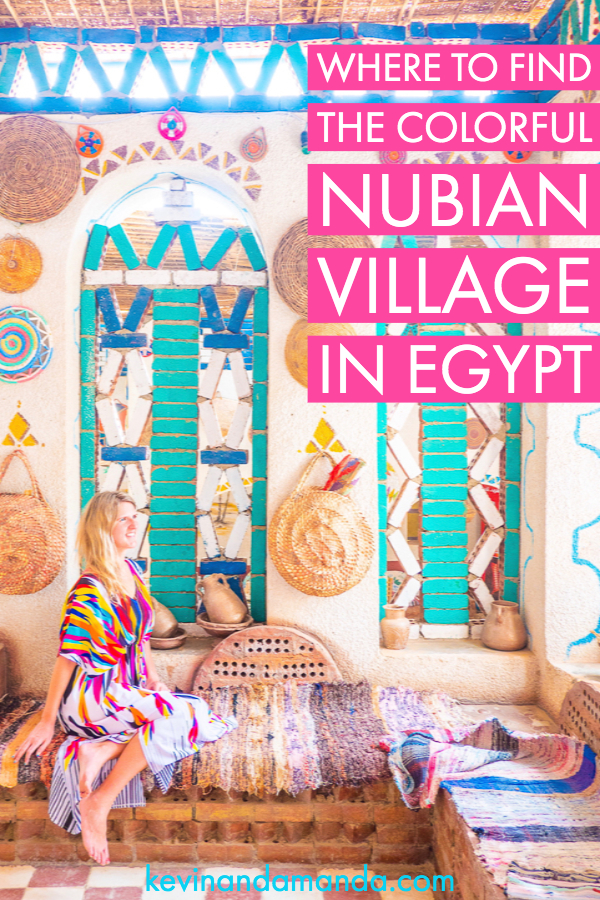 Have you been to the Nubian Village in Aswan Egypt? What was it like?