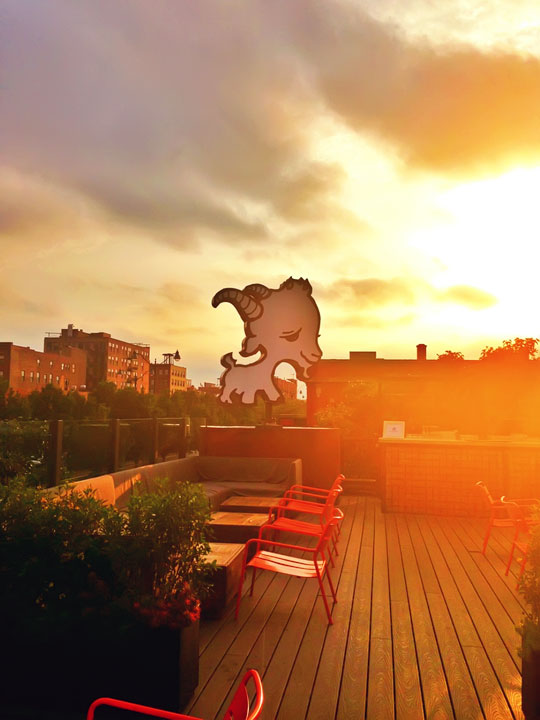 Check out Part 1 of my Weekend in Chicago, BlogHer 2013 recap if you missed it! :)
Welcome back!! :) So when I last left off, I was telling you how Friday night in Chicago was one of the highlights of the trip. We had dinner in the private upstairs kitchen of Little Goat Diner, prepared by Top Chef winner Stephanie Izard herself.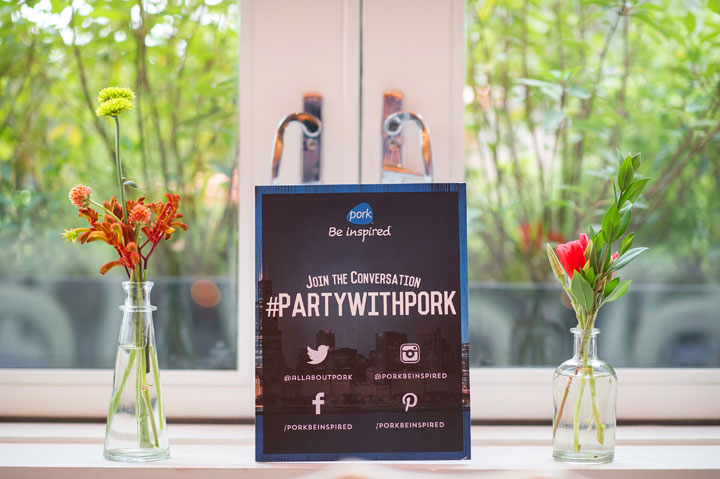 Our host for the event was the fabulous National Pork Board. They always throw the best parties! :) Whenever I'm cooking for a group, I always make my pulled pork.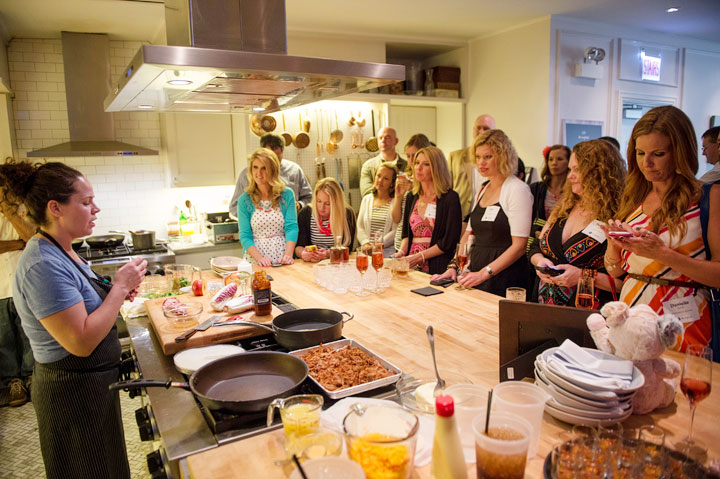 Stephanie showed us how to make her yummy pork spring rolls. Perfect for using up leftover pulled pork! Thanks to the kind folks at the Pork board for taking these fun photos for us! We just got to sit back and enjoy. :)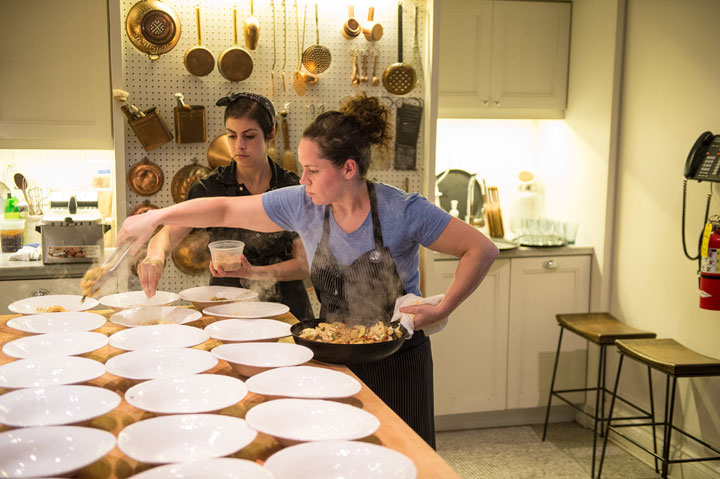 Stephanie preparing our dinner!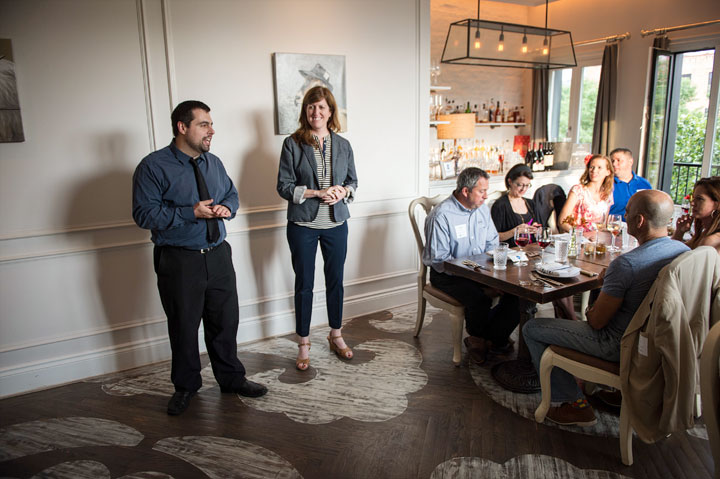 While Stephanie prepared dinner, we were treated to a private Second City performance . If you're not familiar with Second City, it's a famous Chicago comedy theatre that boasts alumni like comedy superstars John Belushi, Dan Aykroyd, Martin Short, John Candy, Mike Myers, Steve Carell and Tina Fey.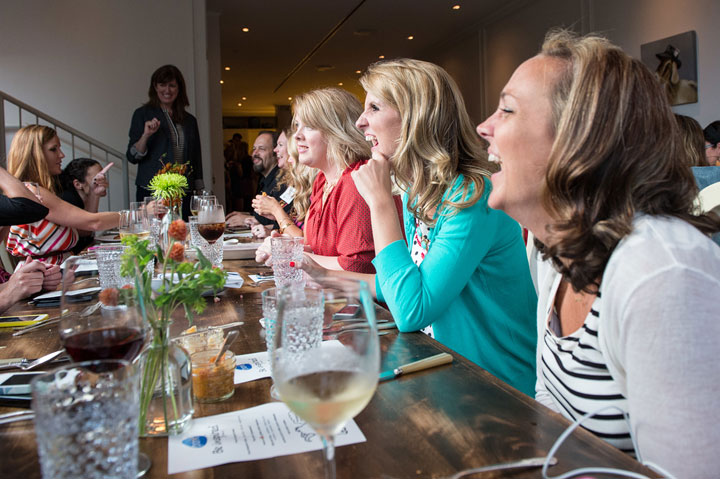 Obviously they had us cracking up, lol! Such a treat.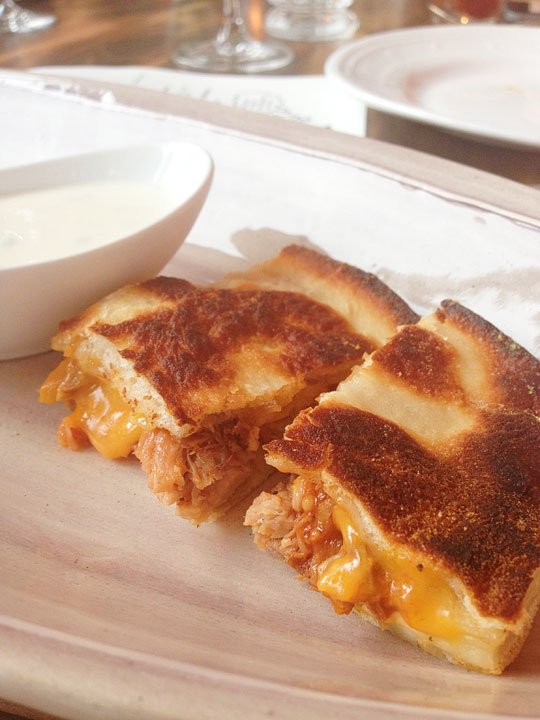 These pork "Quesananas" were amazing!! Pork quesadillas made with naan. Perfection.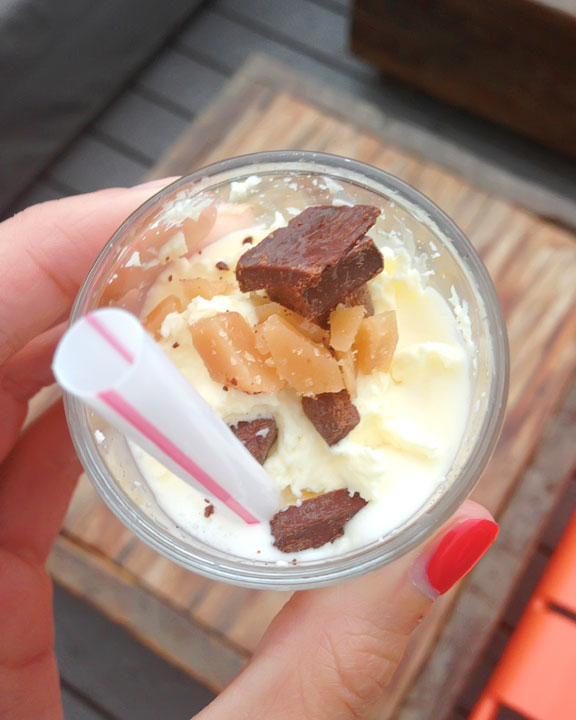 This was a smoked bacon and toffee chocolate chip milkshake. I wasn't so sure at first, but I literally died when I tasted it. Salty and sweet and perfect. I asked for seconds. True story.
After dinner we stopped by to see my Seaside friends at the Visit South Walton beach party. Check out this cute, 15-second Instagram video from the event. Watch for my cameo!! :) Fun, fun, fun night.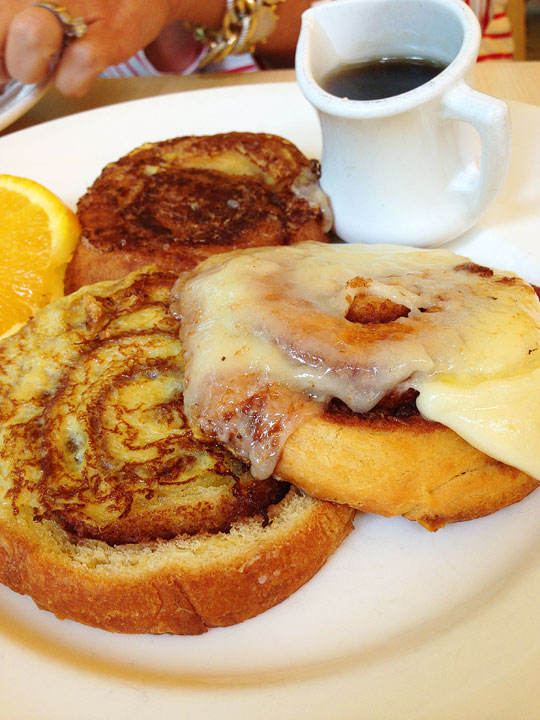 Saturday morning Shelly and I started the day with Cinnamon Bun French toast at Yolk.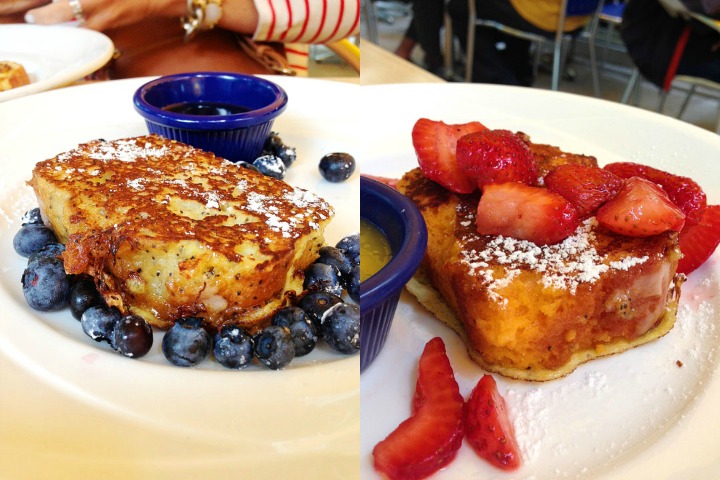 I loved how they would let you order a little side of their french toasts. We tried the Lemon Poppyseed and Strawberry Orange French Toasts. Loved them both!!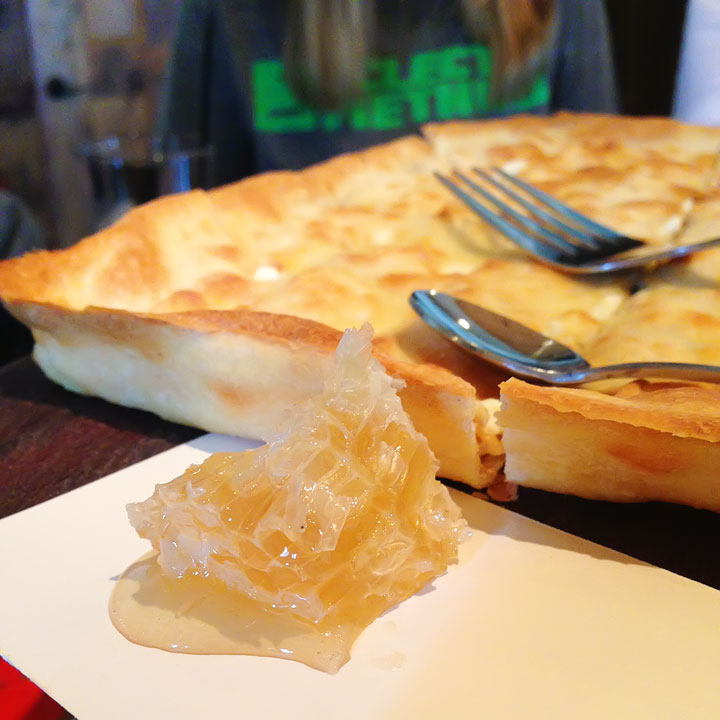 Oh my gosh you guys. I had a life-changing moment at lunch on Saturday. Maria, Shelly, and I met up with our sweet South Walton friends again at Davanti Enoteca in Little Italy. If you are ever, ever in the area, you must try their focaccia!! I have never had anything like it before in my life. It is amazing!!!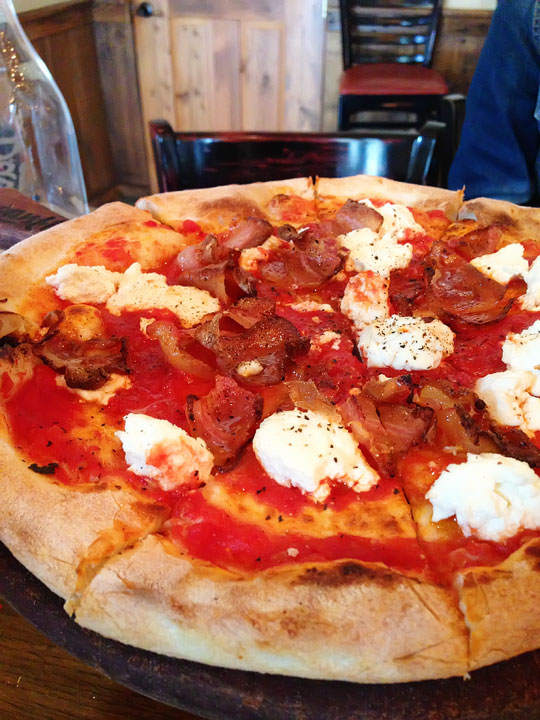 We also had pizza with bacon and Ricotta di Bufala…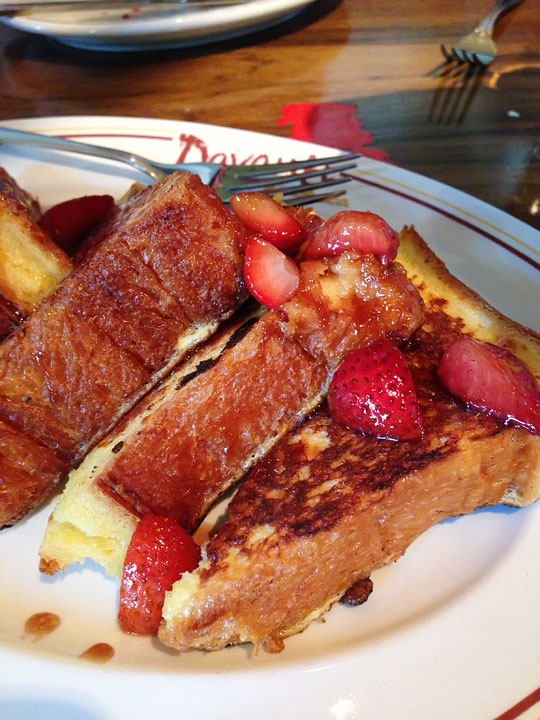 And there's always room for second brunch, right??! :)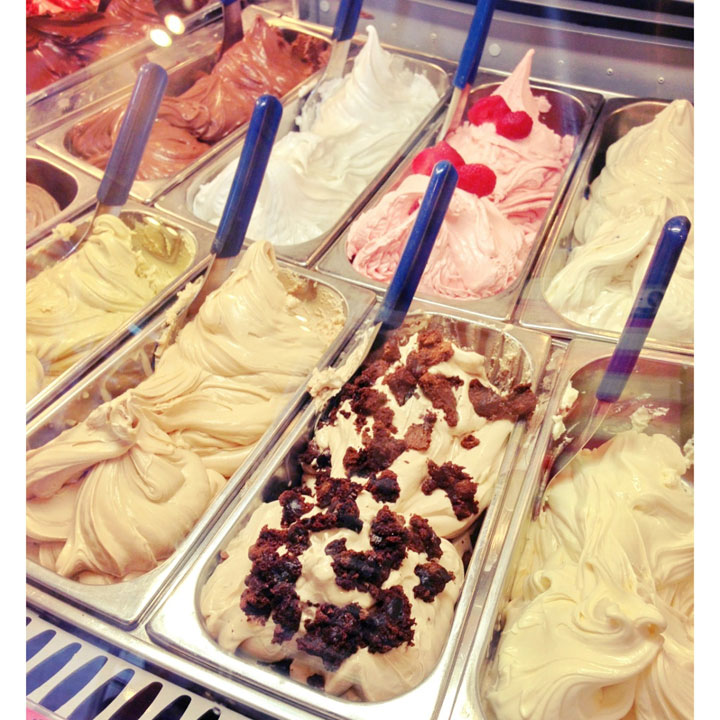 Whew! After all that we totally needed to walk! So where did we walk? To get gelato at Caffe Gelato, of course, lol! Peanut Butter Brownie gelato, anyone?? :) I think we tried a little of each one, but we all agreed that the Hazelnut (Nocciola) was our favorite!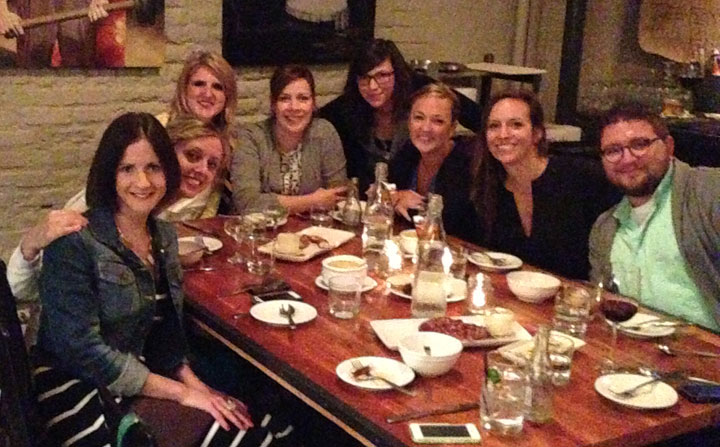 That night we had a fabulous dinner with the DeLallo team at Mindy's Hot Chocolate. This was one of the restaurants that was on my list three years ago when Kevin and I were in Chicago, but we never made it there, so I was super excited to go this time!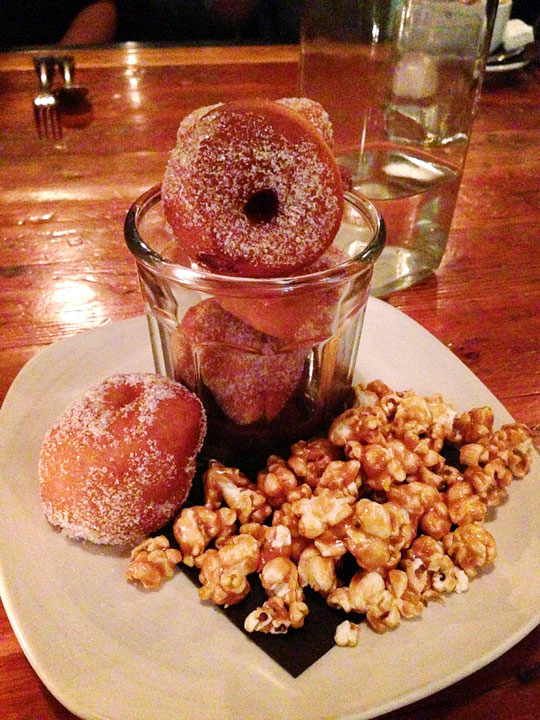 Hot Chocolate has delicious food, but we were all over the desserts. :) Warm brioche doughnuts with chocolate sauce and caramel corn…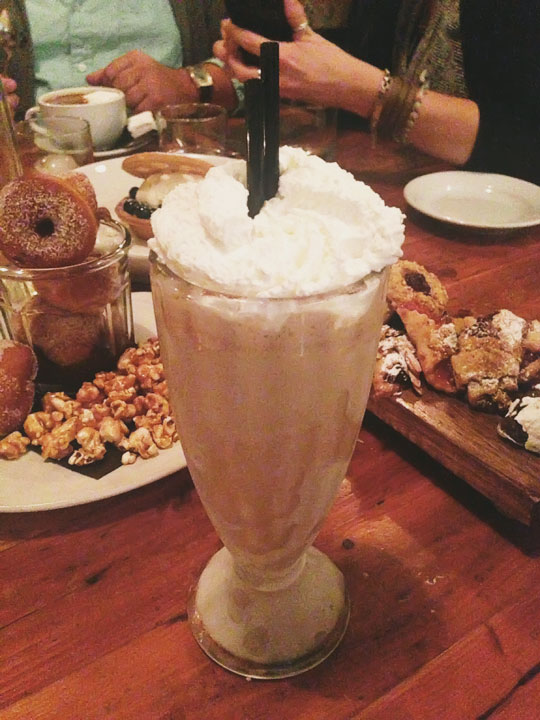 Peanut Butter Milkshake… :)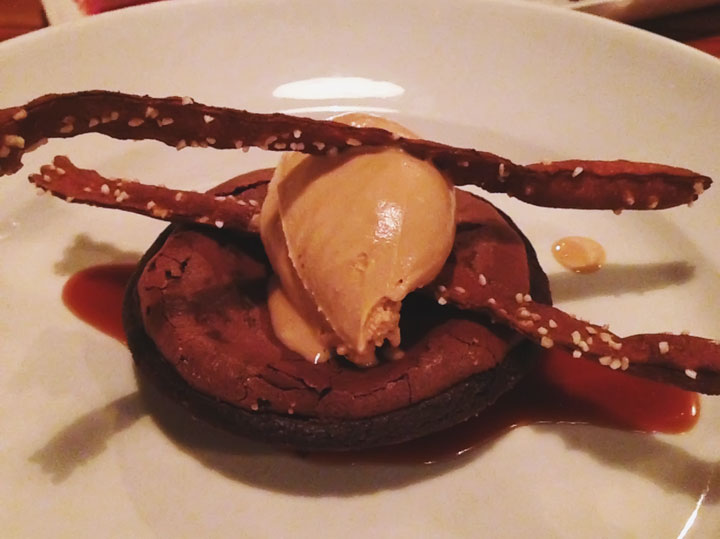 Chocolate tart with salted caramel ice cream and house made pretzels…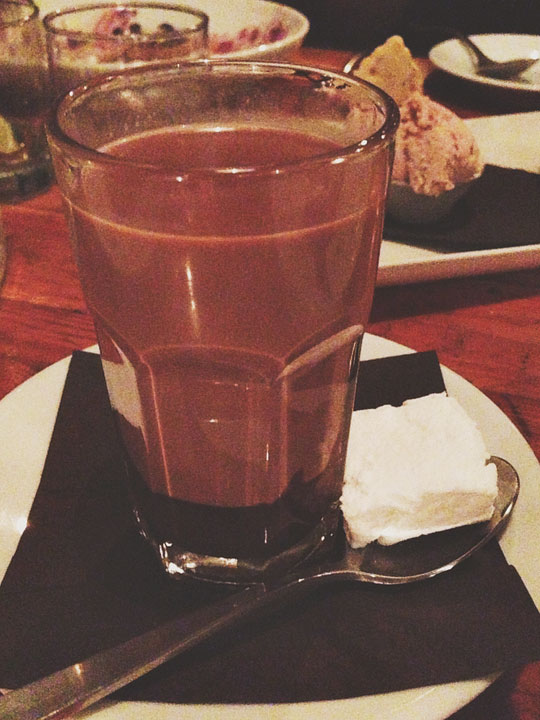 And the hot chocolate of course!! :) Their homemade marshmallows were the best I've ever had. Perfect sweetness, perfect texture, perfectly vanilla-y, and literally melted in your mouth. So dangerous. I would have one of these every day if I lived anywhere near this place!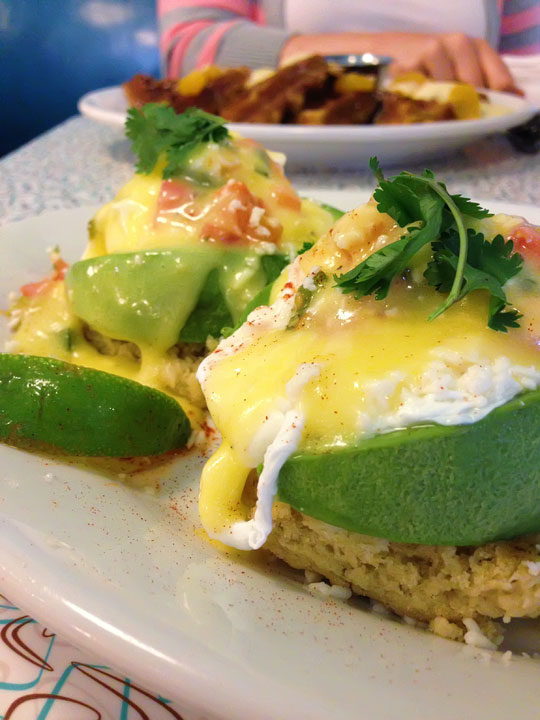 On my last morning in Chicago I met the sweet, sweet Stefanie from Sarcastic Cooking for breakfast at West Town Bakery. Loved my Benedict Fresca!! Get this… Sliced avocado, pico de gallo, hollandaise, and sprinkled queso fresco on a housemade buttermilk biscuit. Swoon!!! I will be dreaming of this for a long time.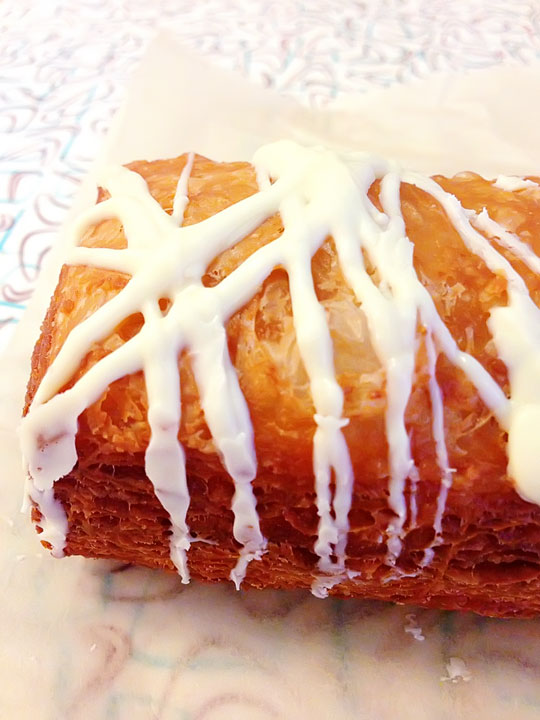 However, we went because we heard they had the famous "doughnut croissant" AKA "doughsant" or "cronut" that is all the rage at Dominique Ansel in NYC right now. New Yorkers are lining up at 4 am for one of these babies!! We had to try. Stefanie snagged us the last two before I got there! Way to go, Stef!! :) The outside tastes just like a doughnut. Sweet and soft and glazed. The inside tastes just like a croissant! Very yummy!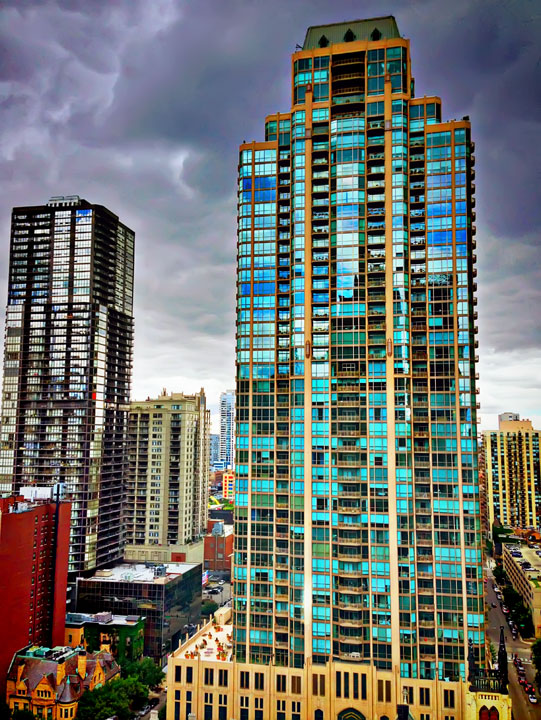 I swear, the one thing I will always remember about this trip is how COLD it was!!! Yes!! Freezing cold in Chicago in the middle of July. Aren't we literally supposed to be in the dog days of summer right now?? Seriously. What is wrong with the universe??! When I checked the weather the day before I left, it was calling for temps in the 70s. Perfect. I packed summer jeans, summer cardigan, maxis, and flip flops. When I got there, it was in the FIFTIES. The FIFTIES PEOPLE. That is winter jeans, sweaters, jackets, scarves, and UGG weather!!!!! I was cold for 5 days straight. It took me three days of 80 degree weather back home before I finally warmed up, lol!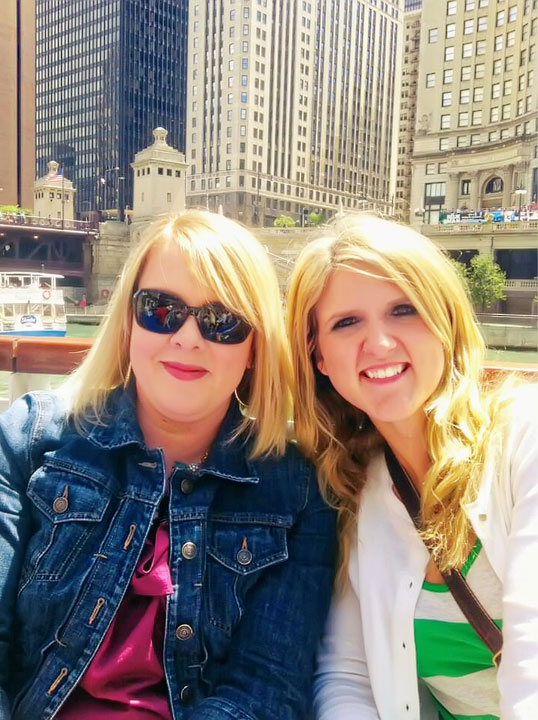 But anyway, I say all that to say that on the last day it FINALLY warmed up!! The sun was shining! It was glorious. I met up with my friend and fellow blogging buddy Susan, author of the fabulous new S'mores Cookbook for an architectural boat tour of Chicago. I kind of love this photo of us, with me looking like I just rolled out of bed. Because, well, I did! Lol. Here's one thing you need to know about me. On the last day of of trip, I always roll out of bed, throw on a maxi dress and cardigan (because it's basically like PJs all over again), hope last night's makeup is still on and call it good, lol! :) Please still be my friend.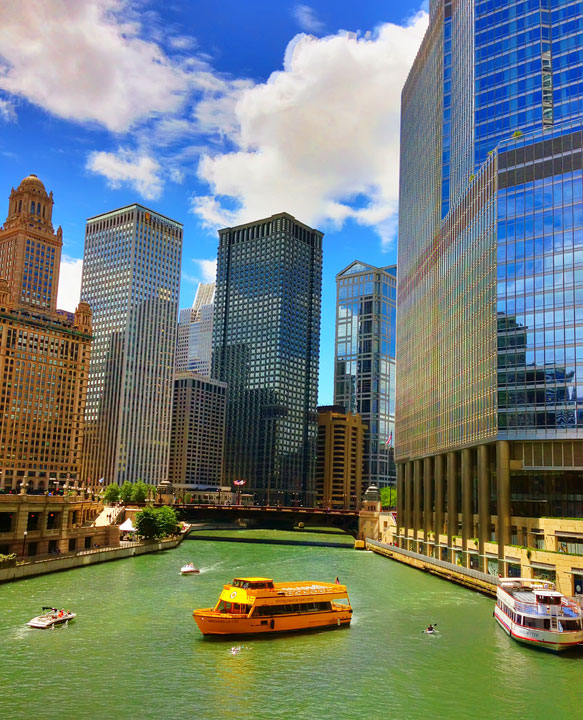 Gorgeous views of the city on the Chicago River.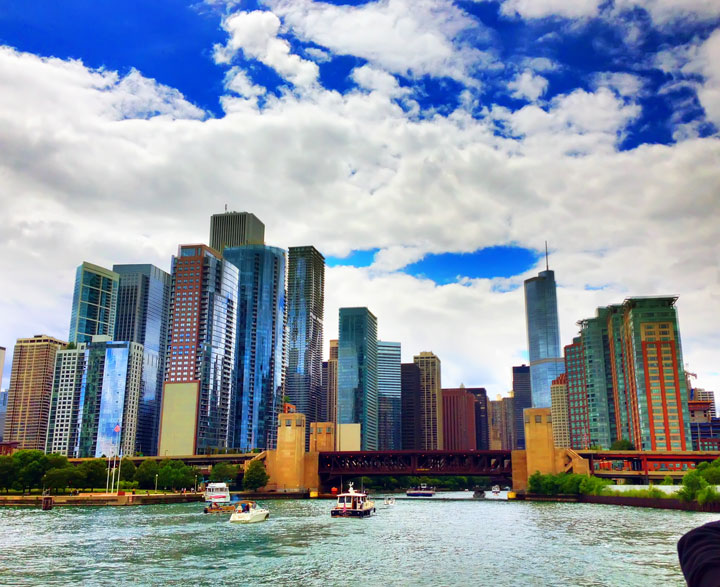 View from Lake Michigan!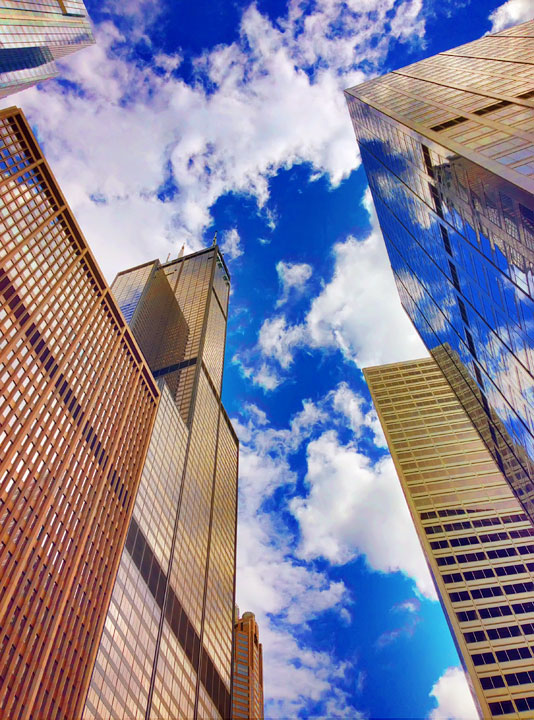 After the tour, we wanted to try and get up to the skybox of the Willis (former Sears) Tower, but the line was just too long.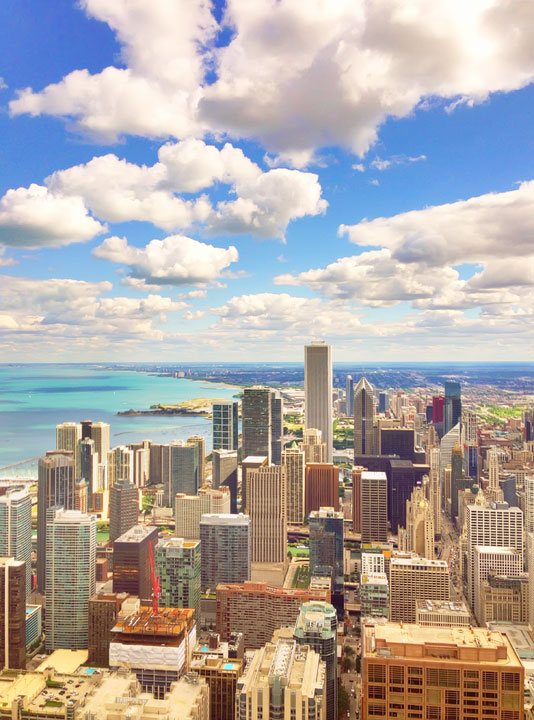 So we headed over to the John Hancock Observatory and got a fabulous view of the city with no wait at all! :)
Had such a blast in Chicago. Loved every minute. The weekend flew by way too quickly!
Can't wait for next year!! :) Have a great weekend, friends!