I fell in LOVE with St. George. It has everything I adore: gorgeous scenery, hiking, fabulous food, and unique things to see and do. If you are considering a weekend getaway in the mountains out west, I highly recommend St. George! Come see what all we found…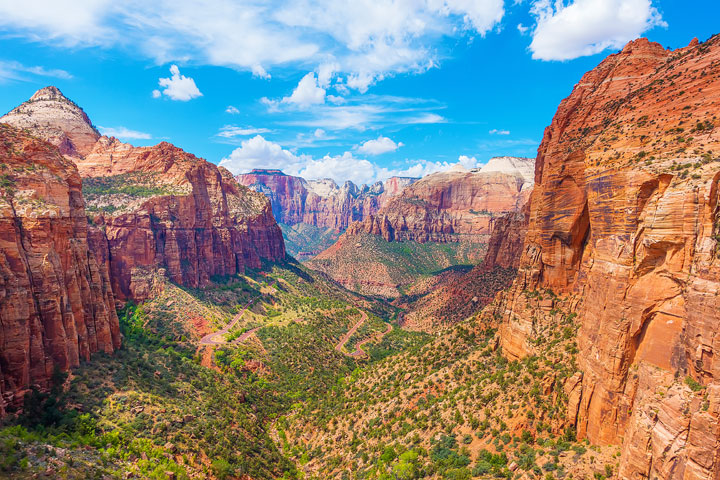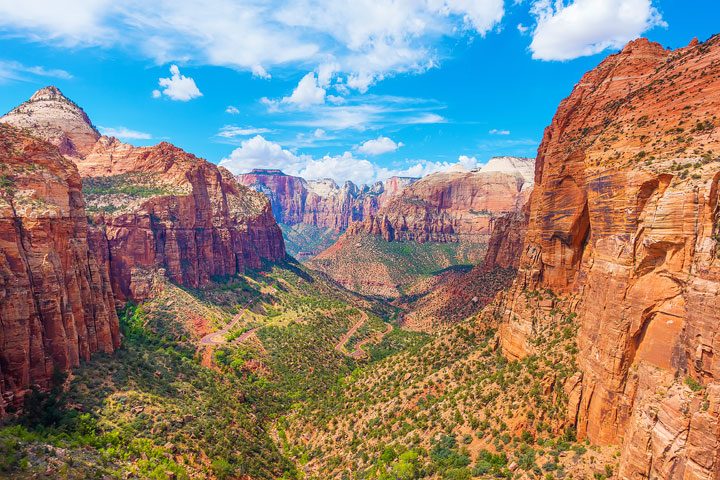 St. George, Utah Is Perfect For A Quick Getaway
Last fall I met up with some of my favorite girlfriends for a fun weekend getaway in Las Vegas. After four fabulous days in the city, I was so excited to extend my trip a few extra days to hang out with my awesome friend Shawn and explore her gorgeous town of St. George, Utah.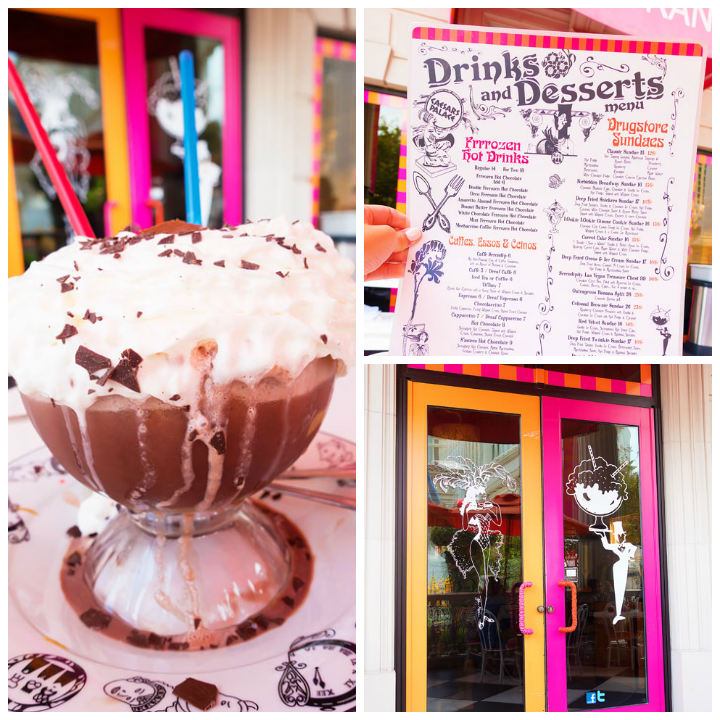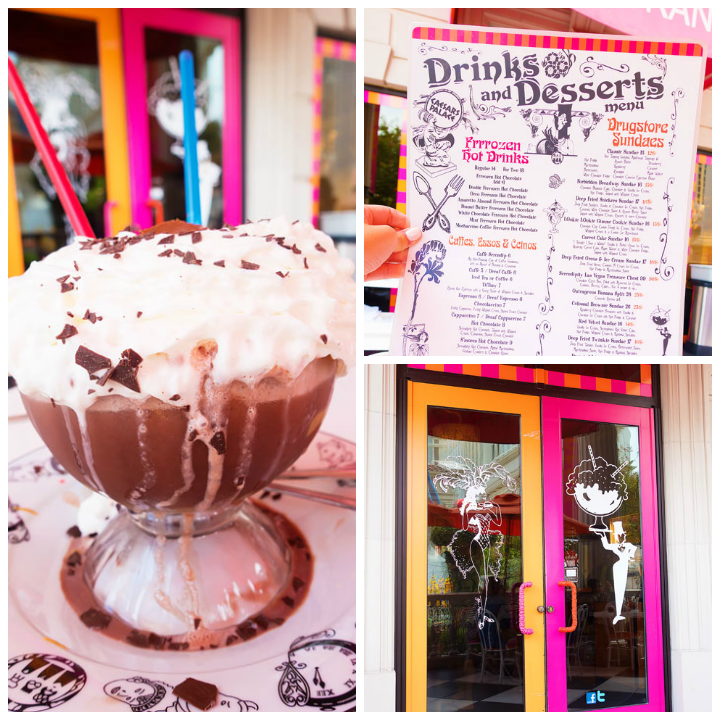 Okay, but first, before we left Vegas we had to stop at Serendipity! It's one of my favorite restaurants in New York (I always try to go anytime I'm in the city) so we HAD to check out the one in Vegas. I love their Frozen Hot Chocolate! I probably should've added this to my Vegas post, but it ended up here because I'm just so organized like that. ;)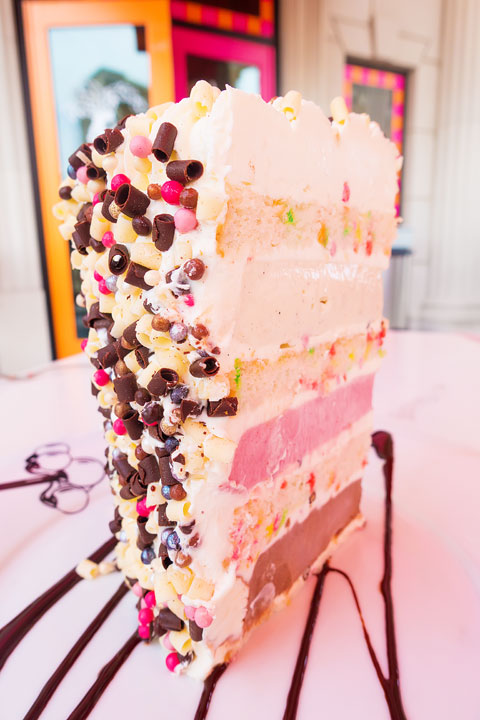 How ridiculous is this Party Like It's Your Birthday Cake??! Layers of vanilla, chocolate, and strawberry ice cream with funfetti cake and lots of chocolate curls! So good!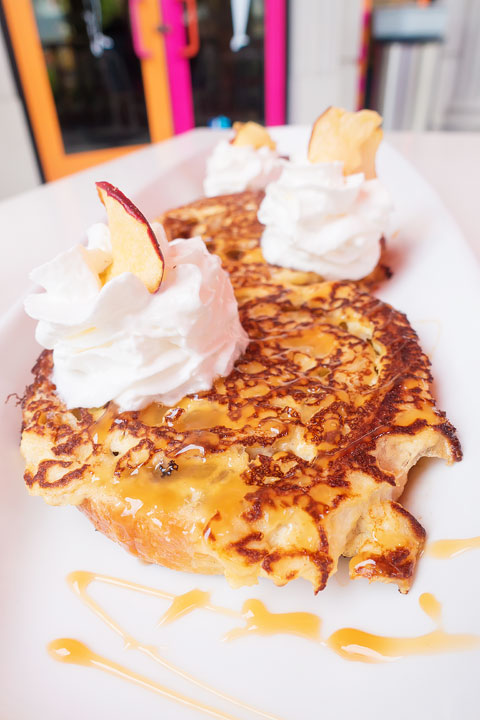 We were there for breakfast, so I got the Cinnamon Roll French Toast with caramel sauce.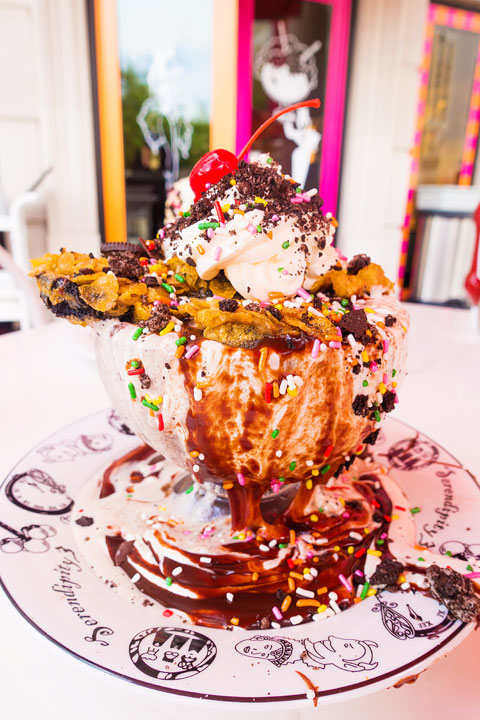 And for dessert we had to try the Deep Fried Oreo Ice Cream Sundae!!  So incredible! Serendipity is always so fun, if you are ever in NYC or Vegas and want a ridiculously fun and sweet meal, definitely check them out!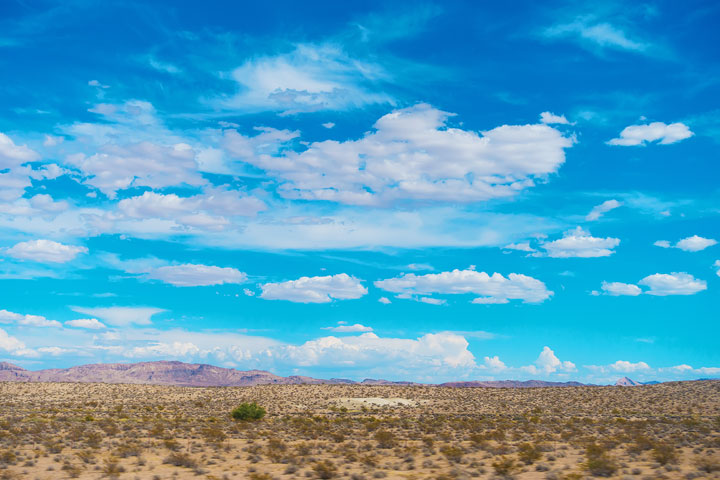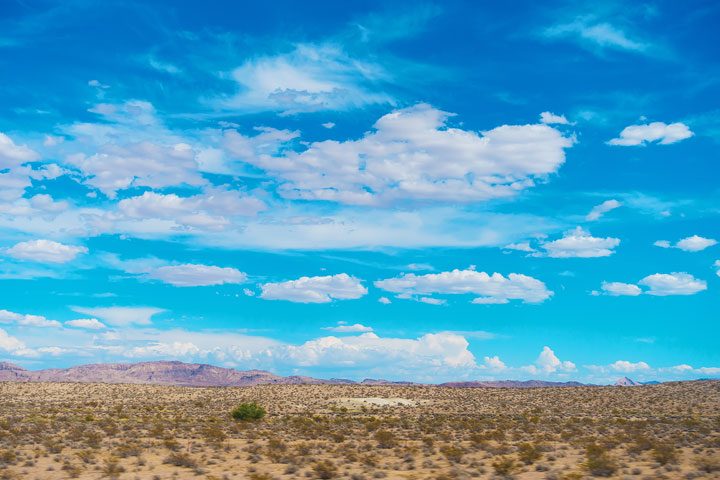 St. George Is Just A Quick And Gorgeous Drive From Vegas
After breakfast we packed up and took a quick drive through the desert to get to St. George. It's only about 1.5 hrs away from Vegas. It was such a gorgeous drive! I wanted to pull over every 5 minutes to take photos!!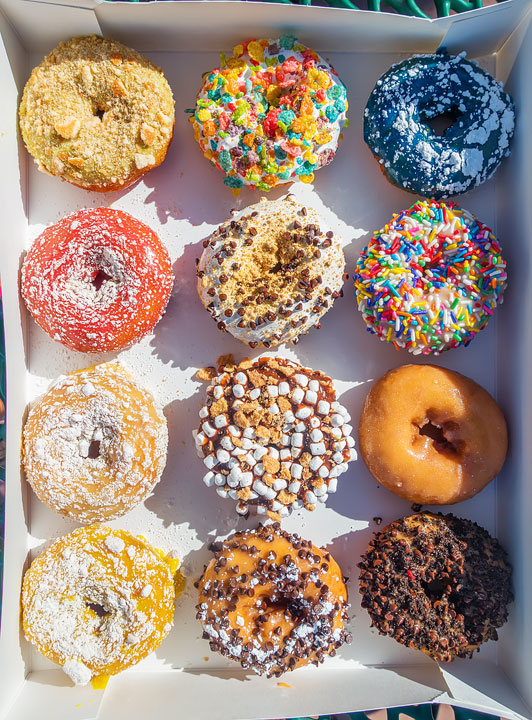 This St. George Donut Shop Is A Must If You Love Donuts
First order of business in St. George: Doughnuts! :) Shawn took me to the funnest doughnut shop, The Fractured Prune.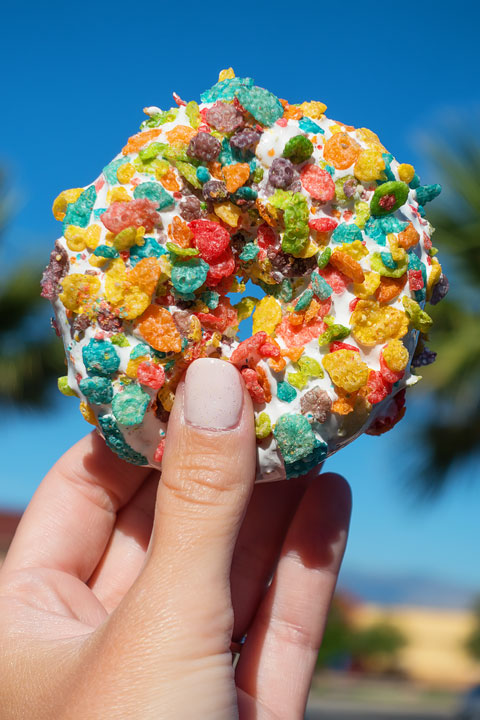 The doughnuts are made fresh when you order them. They have tons of different icing flavors, and tons of different toppings. You can mix and match them any way you can imagine! There are literally thousands of different combinations you can create!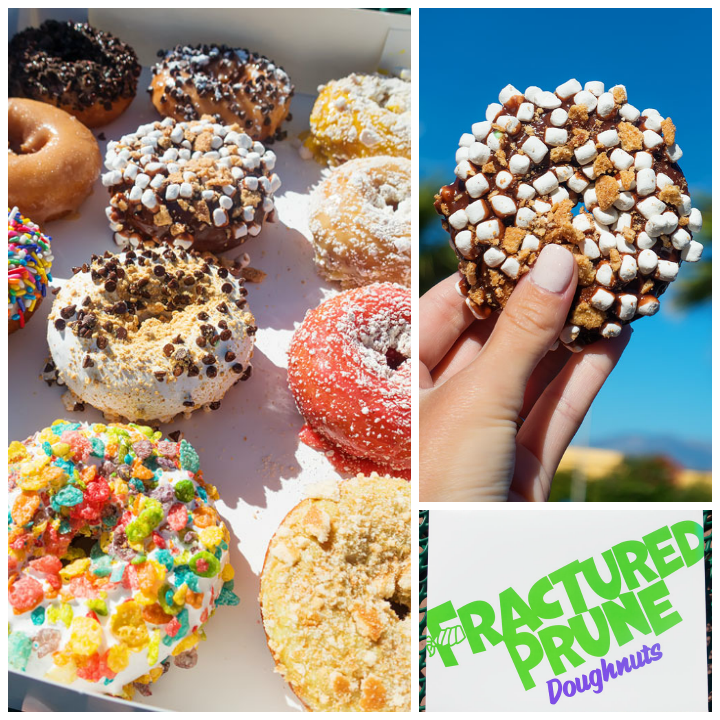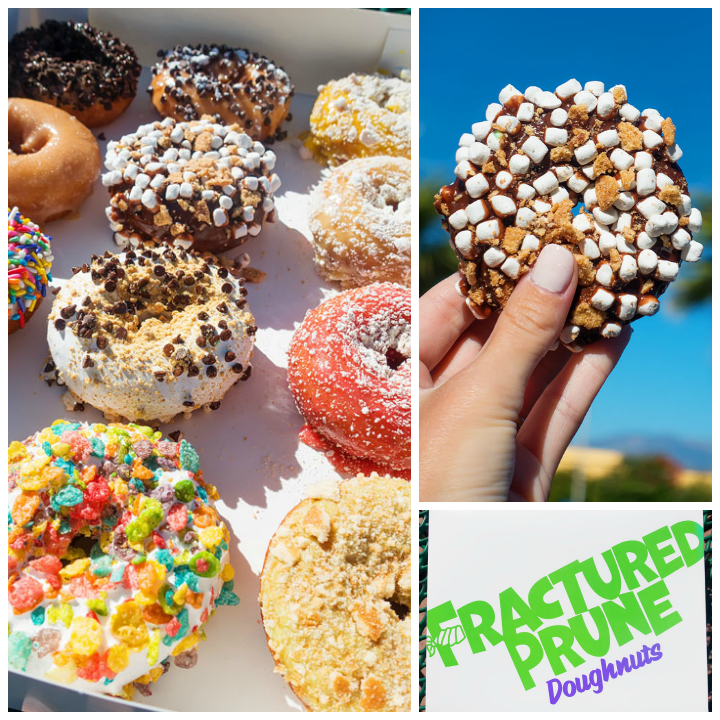 Here are some icing options we tried: Vanilla, blueberry, lemon, marshmallow, strawberry, chocolate.
And the toppings! We tried: Rainbow sprinkles, chocolate chips, marshmallows, powdered sugar, graham crackers, Fruity pebbles and more. I had so much fun mixing and matching and creating my own doughnut combos!
So made fun doughnut creations to try!! :)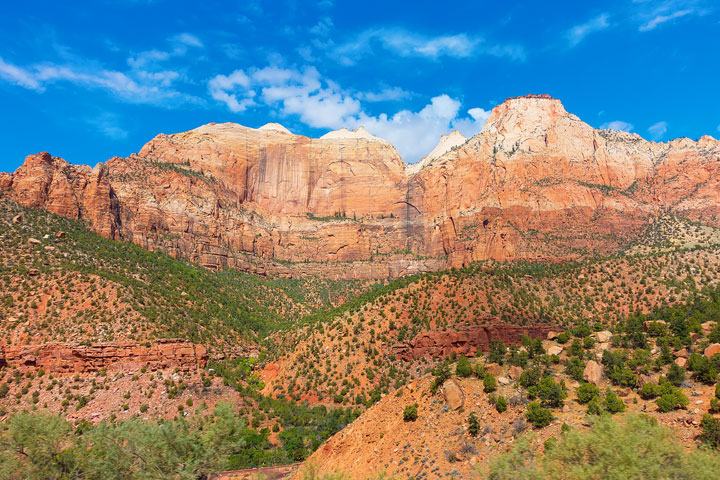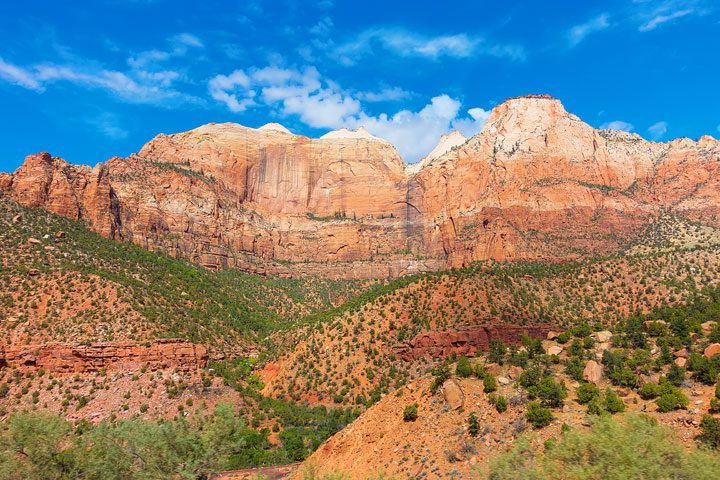 Hiking In Zion National Park Was So Much Fun
To work off all our doughnuts, we spent the day hiking at Zion National Park.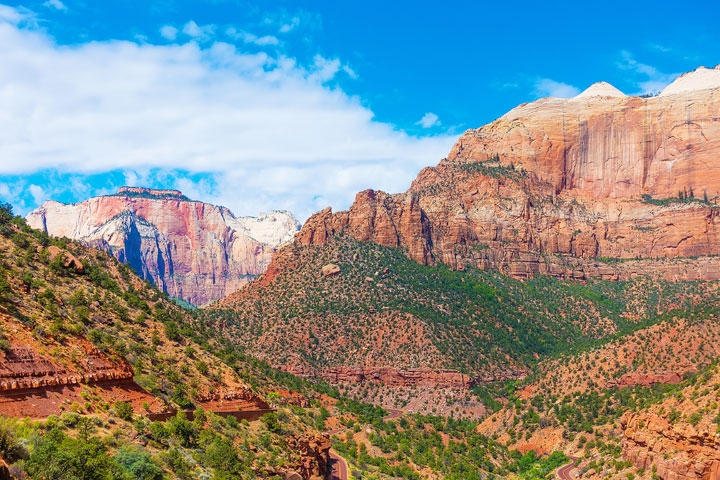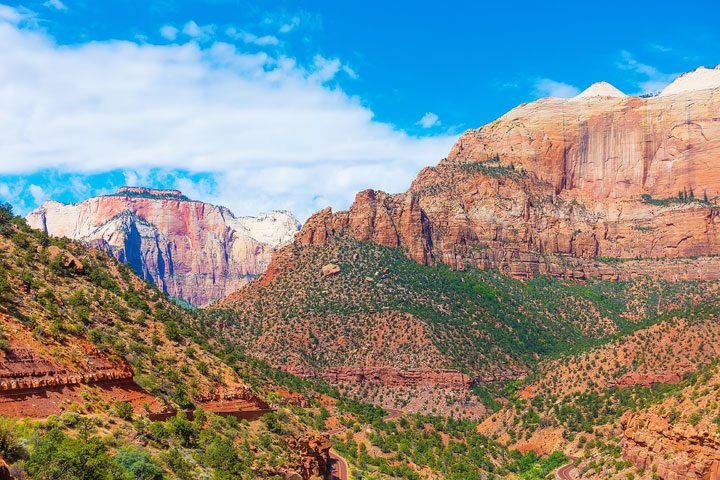 I could not get over the rainbow of colors. The gorgeous red rock mountains, the green trees, and the vibrant blue skies.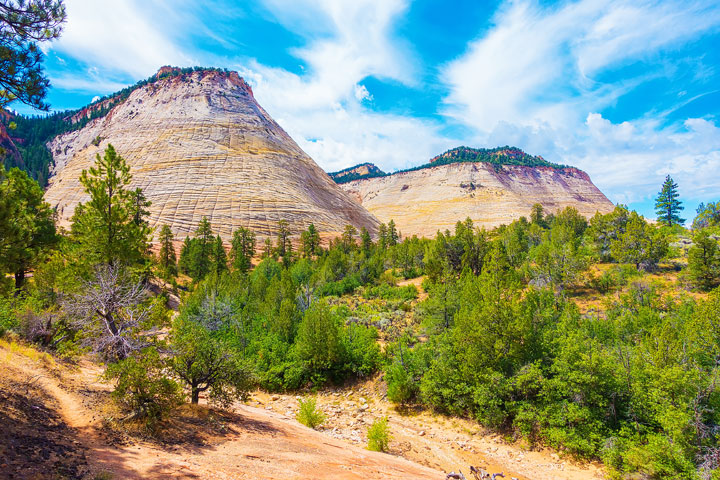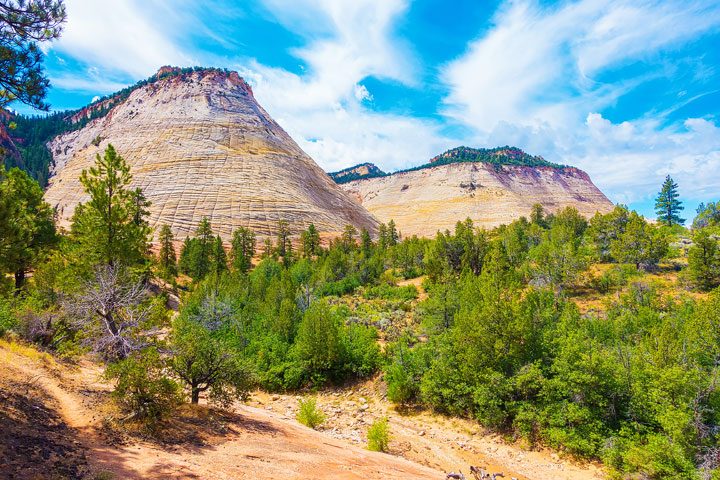 How neat is this Checkerboard Mesa?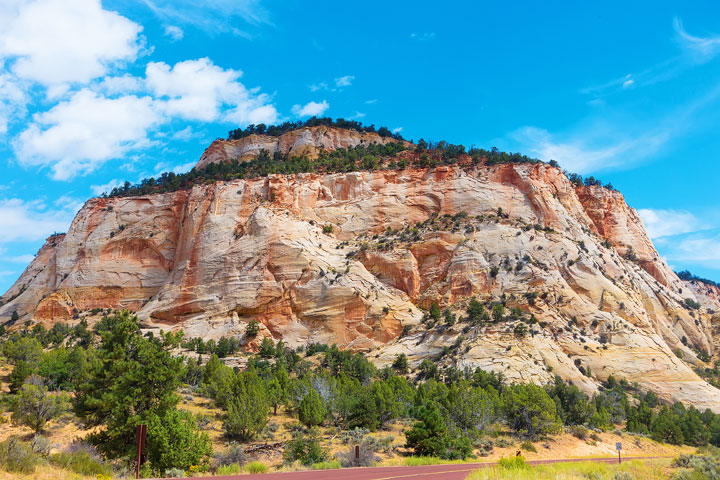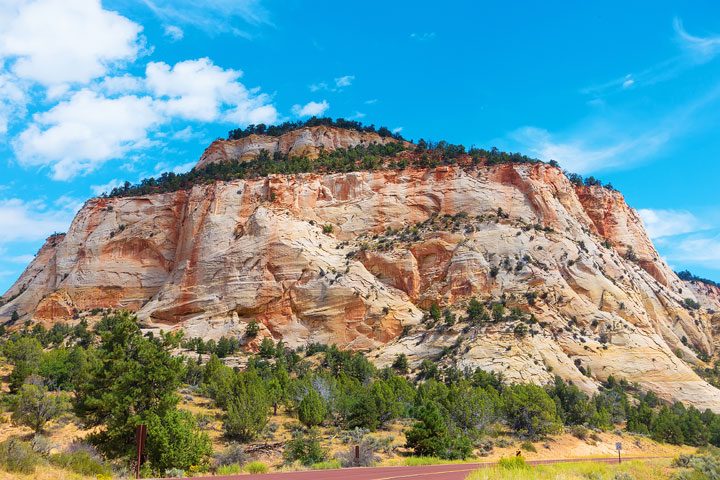 Loved all the colors.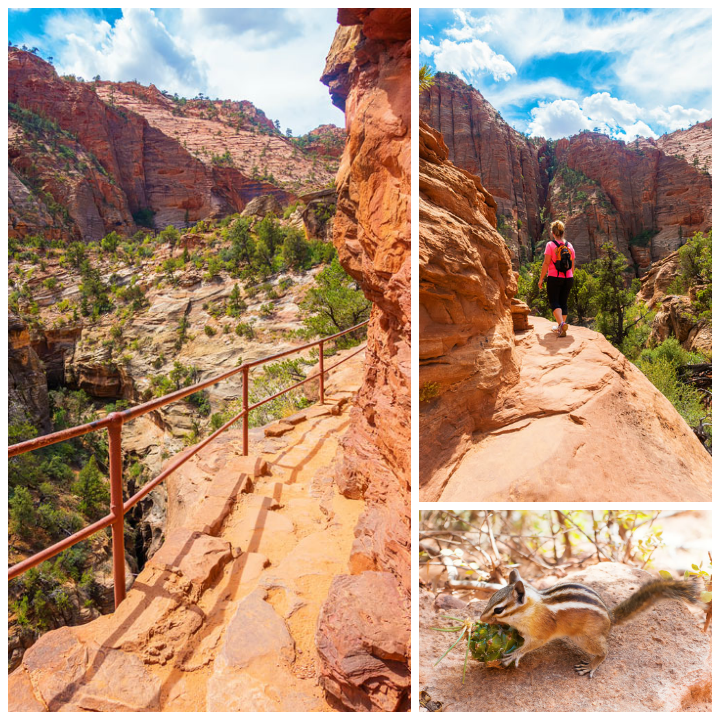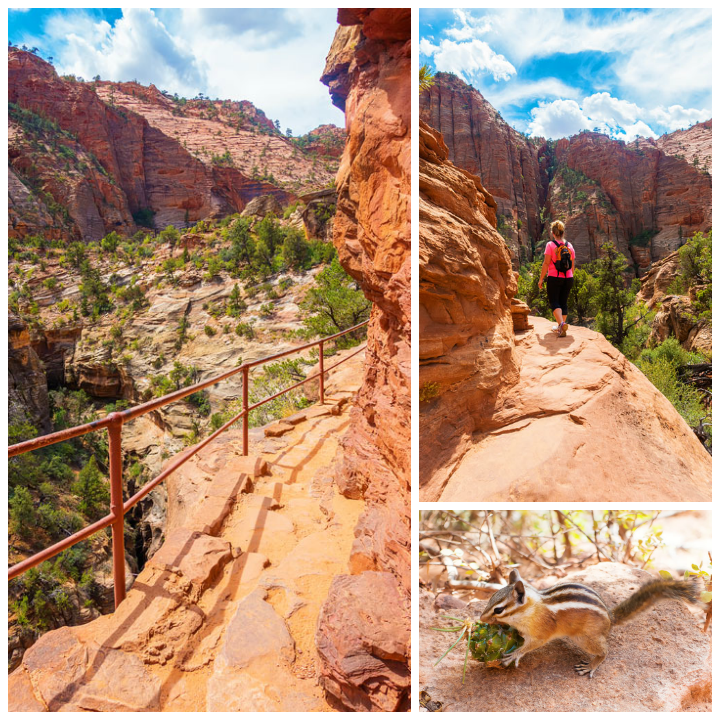 We were up so high at some points!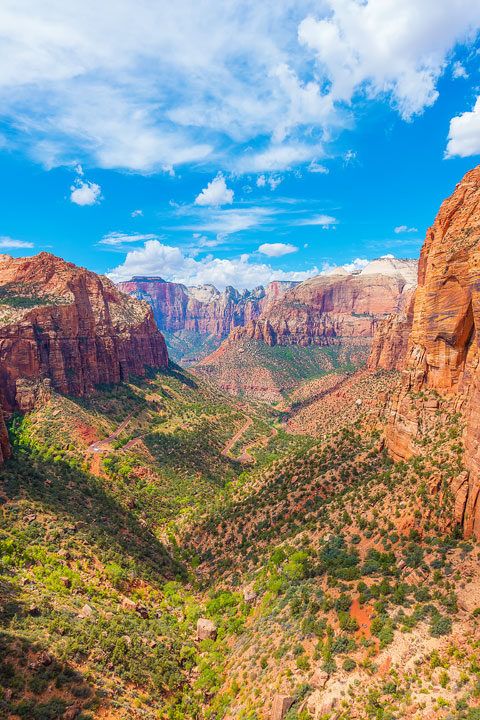 But the view from the top was totally worth it.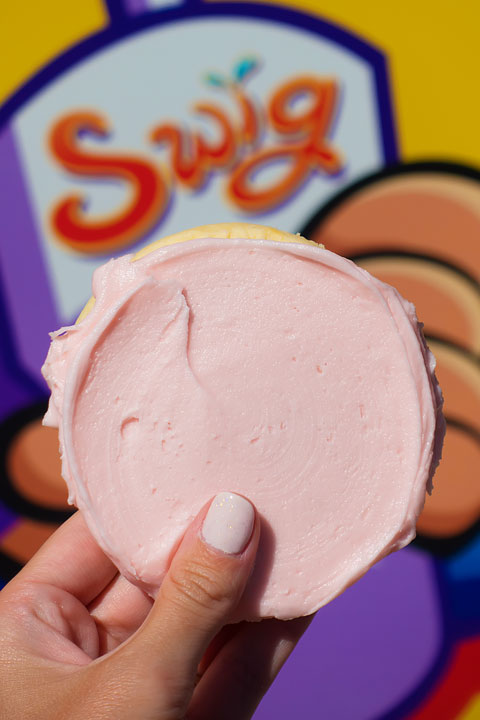 After our hike we'd worked up an appetite again! I had to try the famous Swig Sugar Cookies! They were so soft and cake-like! Need to try this copycat recipe!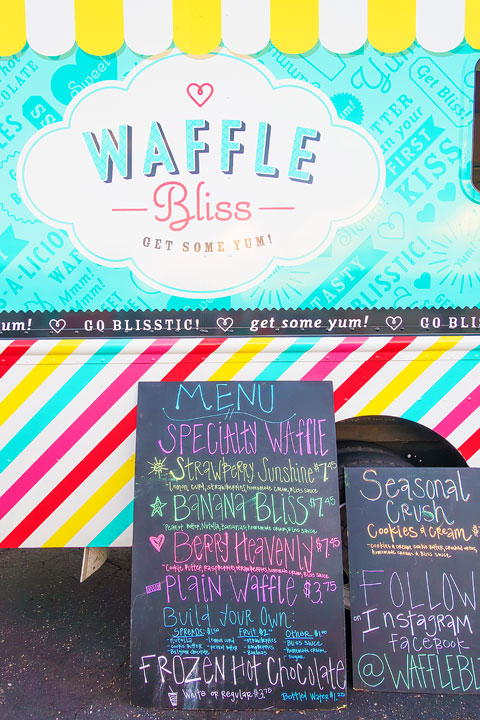 There Are Some Amazing Food Trucks To Eat At In St. George
Monday nights in St. George are Food Truck Night!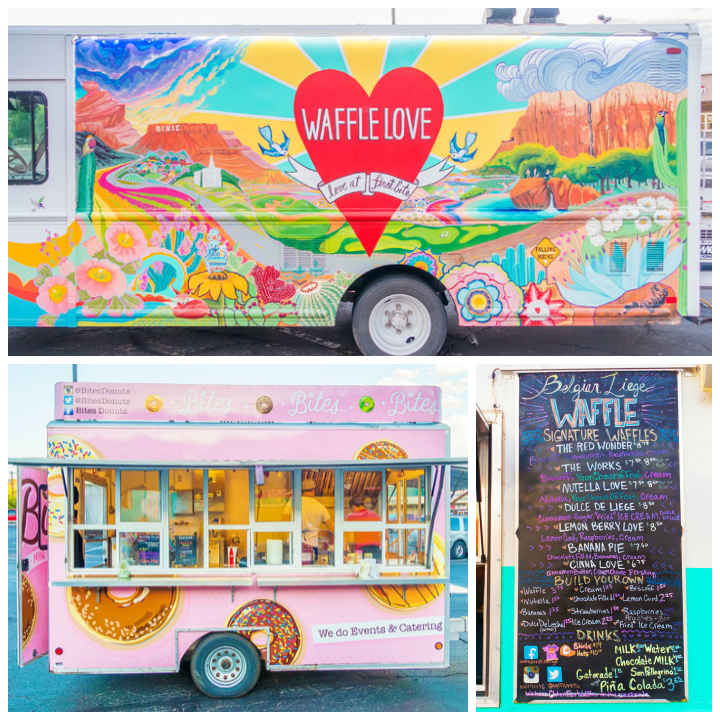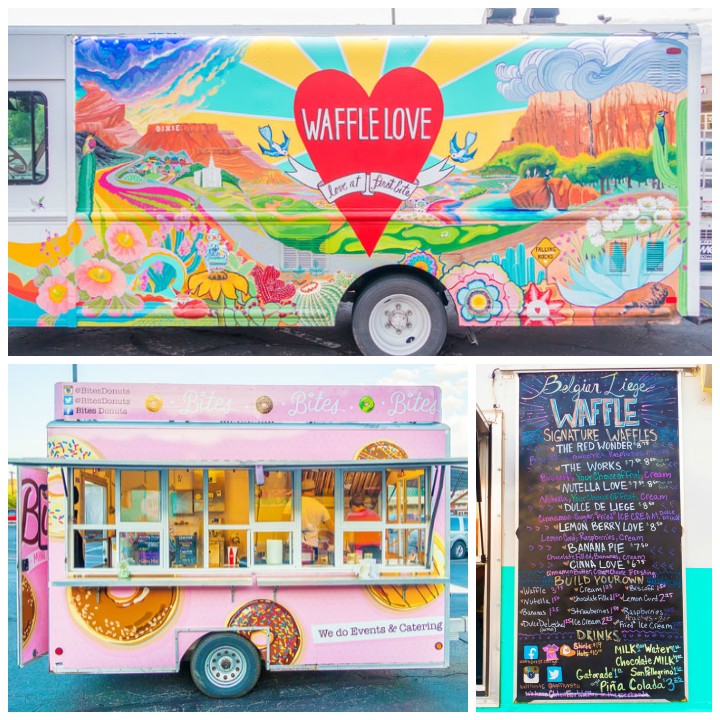 All the food trucks in the area get together and park in one area. This was perfect for us because we got to try them all! :)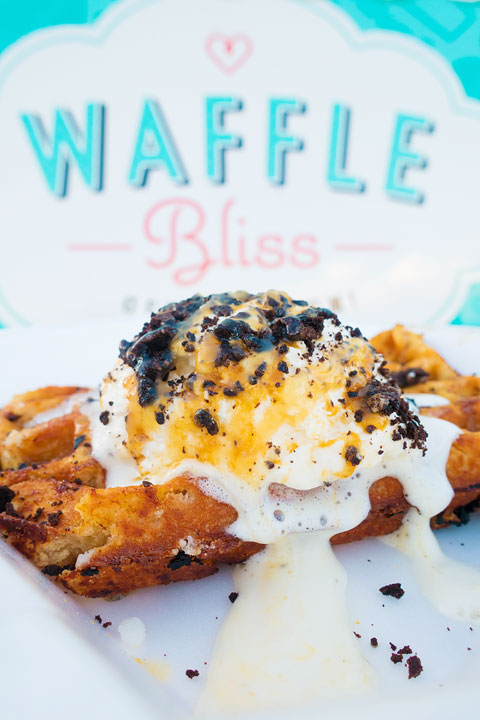 How amazing is this Cookies 'n Cream Waffle from Waffle Bliss?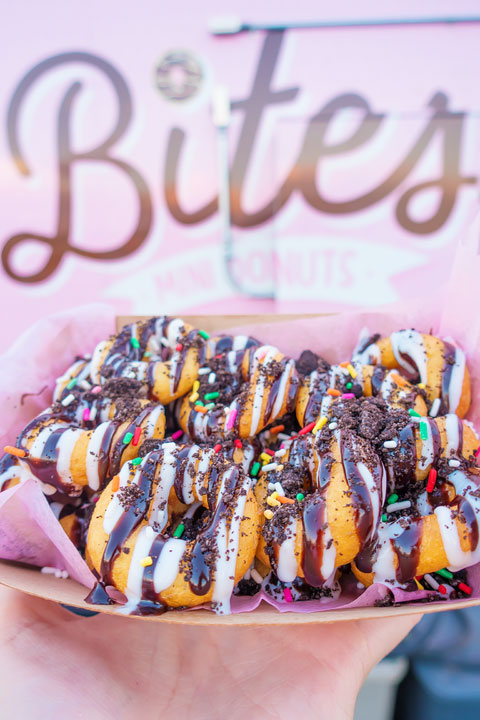 These mini doughnuts from Bites were phenomenal!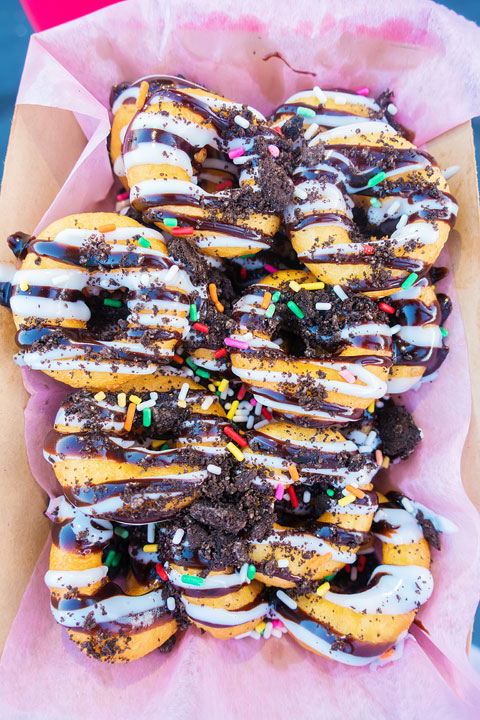 You can create your own doughnuts at Bites as well. The doughnuts are made fresh and you choose your icing and toppings!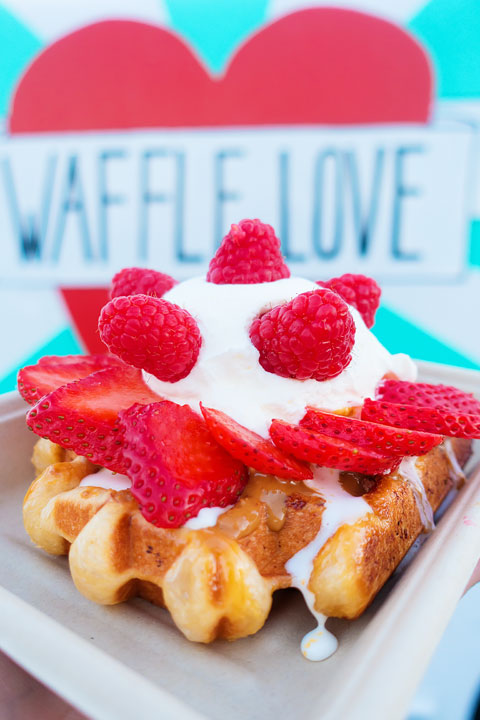 This Strawberry Shortcake waffle from Waffle Luv was incredible!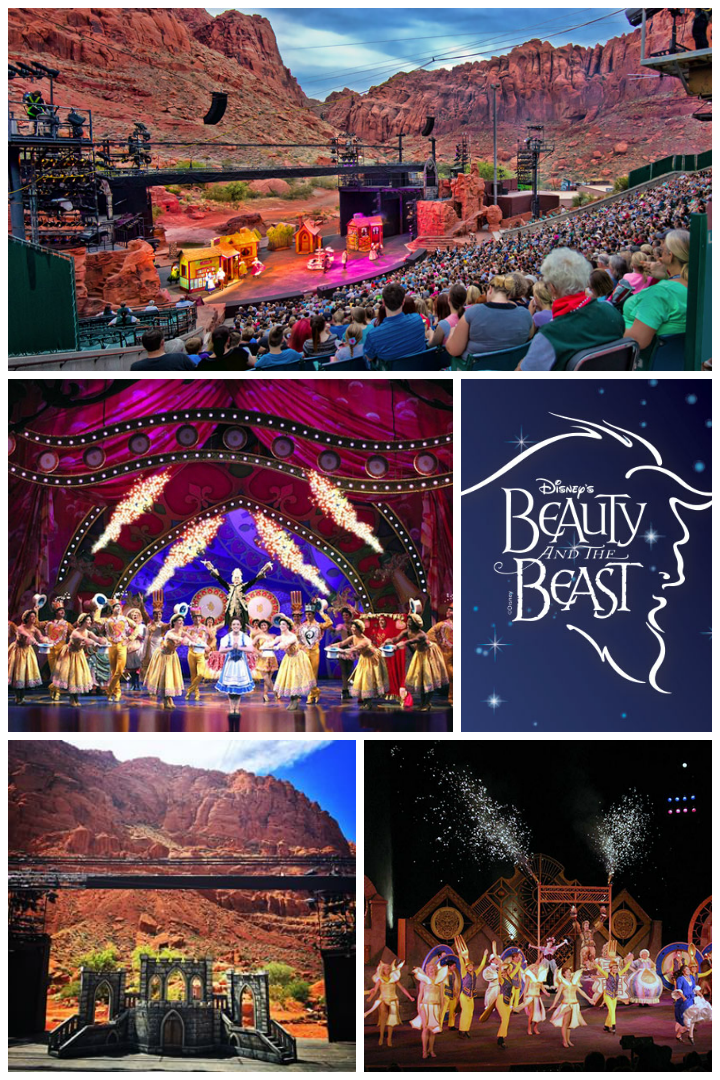 I Loved Seeing A Show At The Tuacahn Outdoor Amphitheater
That night we went to see Beauty and the Beast at the Tuacahn Outdoor Amphitheater. You guys, this was one of the most incredible experiences of my entire life. If you are ever anywhere near St. George, please try to see a show at Tuacahn!!! It was so amazing. It was the fabulous music and magic of Disney, set outside and surrounded by beautiful red rock mountains. There were lights, fireworks, live animals, an AMAZING production!!! It was like watching a Broadway show but with fireworks! Watching them perform "Be Our Guest" with fireworks was something I'll never forget.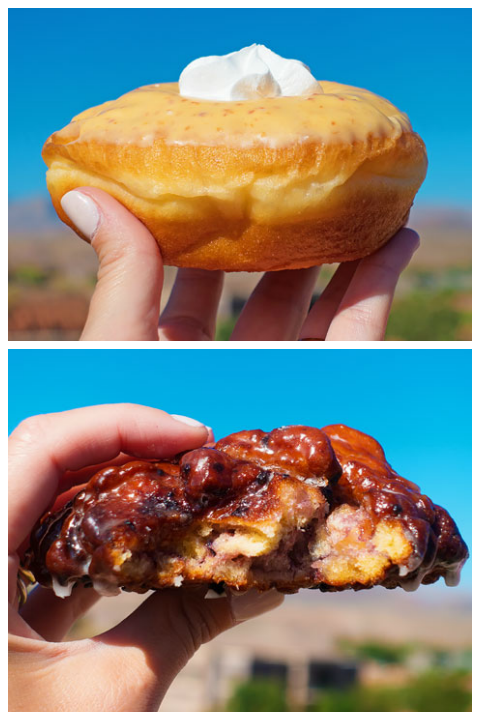 A Few More Places To See And Eat At In St. George
One last day of doughnuts and hiking before I had to head home! :) Loved this Orange Creamsicle doughnut and Blueberry Fritter from Lin's!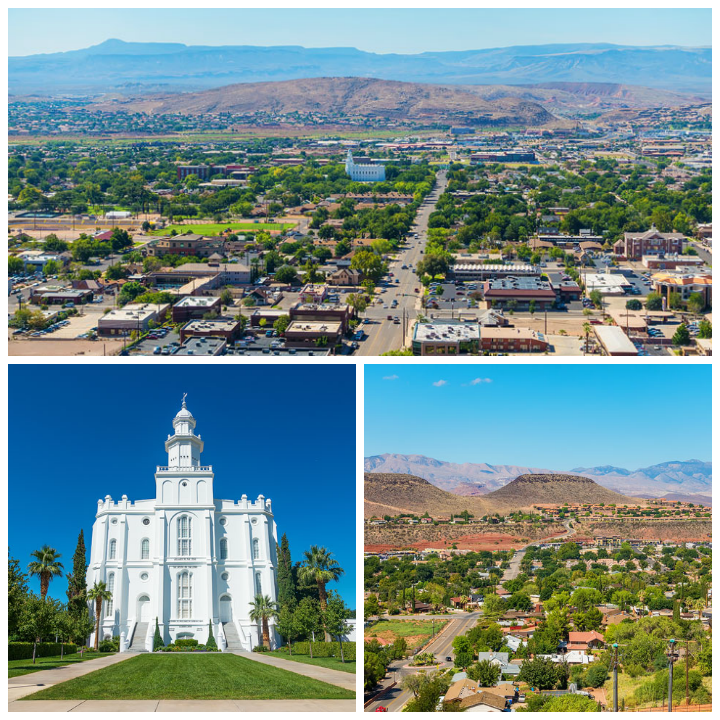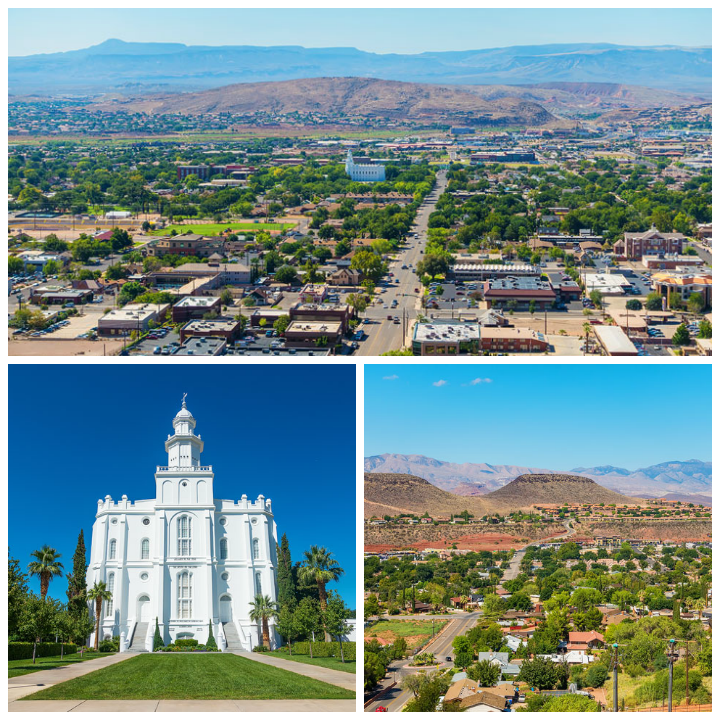 We took a short easy hike up to the top of Dixie Hill with these sweeping panoramic views of St. George and the St. George Utah Temple along the way!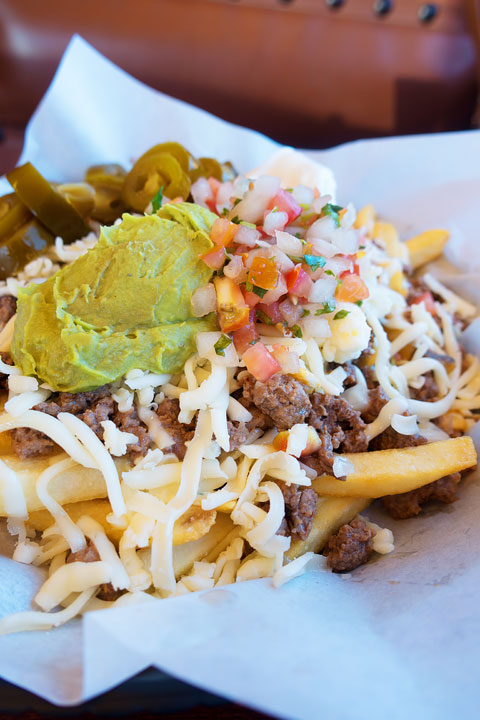 Then we had a quick lunch at El Coyote Charro for these awesome Carne Asada FRIES!! How fabulous are these??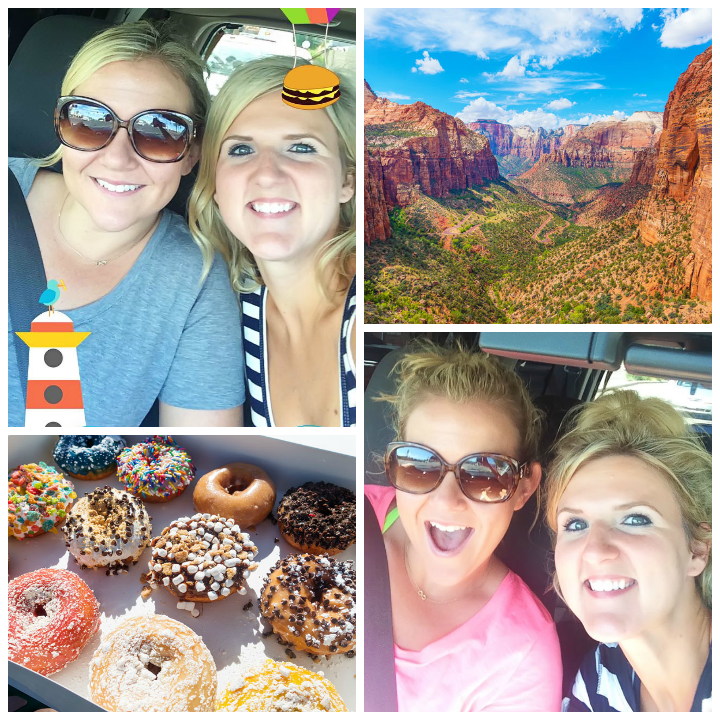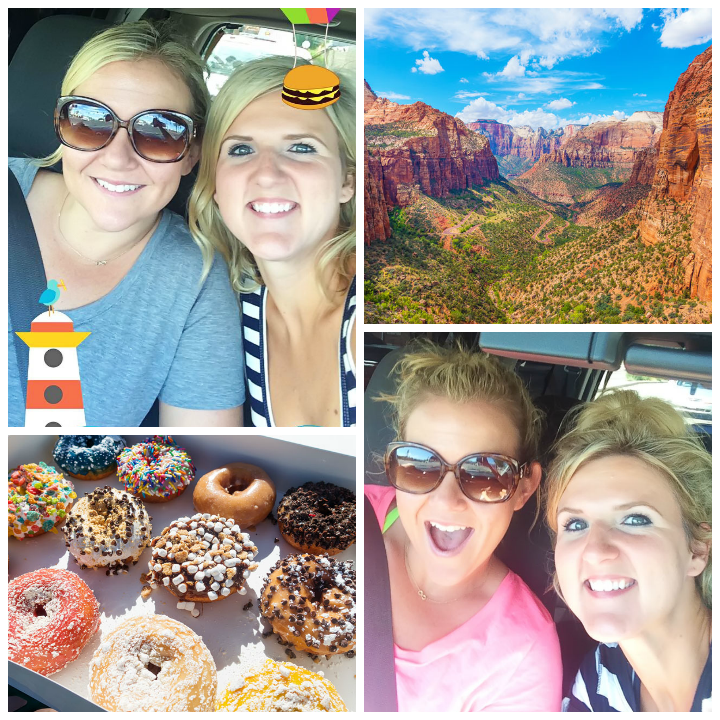 Had such an amazing time in St. George, and I will for sure go back. So grateful I got to spend this time with my sweet friend Shawn!
By the way, Shawn just came out with an AMAZING cookbook that I am so excited about.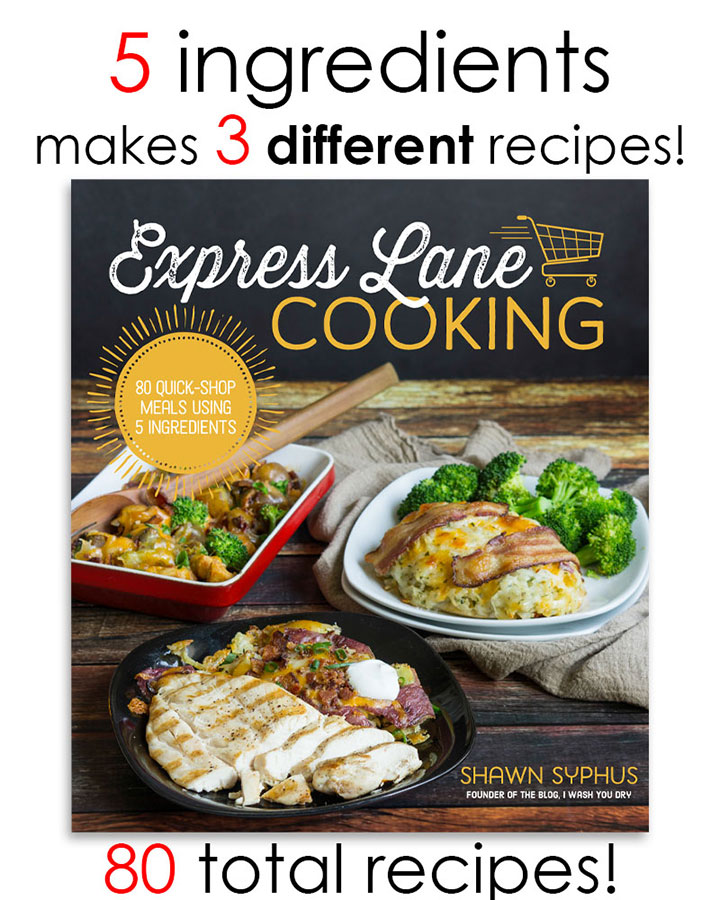 This Book Has The Best Quick And Easy Recipes
Shawn has taken "quick and easy cooking" to a whole new level. Her book has a wide variety of 80 delicious recipes, and more importantly, every single recipe only has 5 ingredients!! My kind of cooking! But not only that, in her book she takes 5 basic ingredients and turns them into three different recipes! So you can save time at the grocery store, but still get multiple meals! Shawn has come up with unique, creative recipes so you can shop and cook quickly and your family will not get bored eating the same things over and over again. It's a win / win!
One of my favorite features of this book is that each and every recipe has a full page, high-quality photo so you can see exactly what you're about to make.
If you need quick and easy meals that the whole family will love, you have got to check out Shawn's book! Find Express Lane Cooking at the stores below, and where ever books are sold!
Thanks so much for reading. Until next time!! xoxo