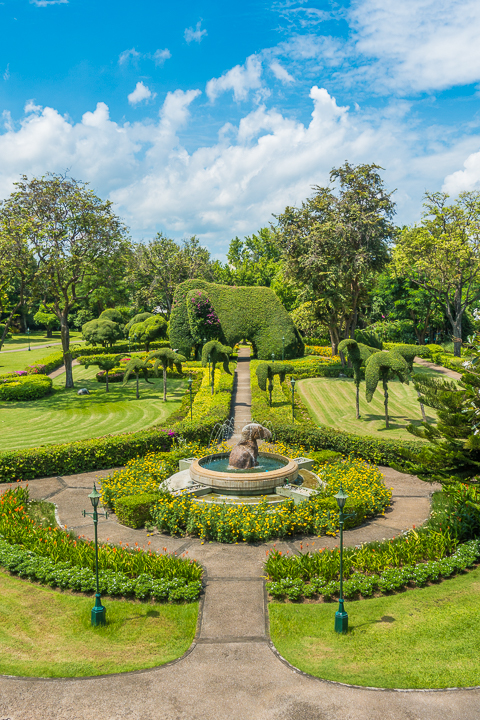 Centara Grand Hua Hin
Hua Hin is a quiet and relaxing seaside resort in Thailand. In 1928 the Thai king built a palace here, and to this day the Thai royal family still spends their summers here.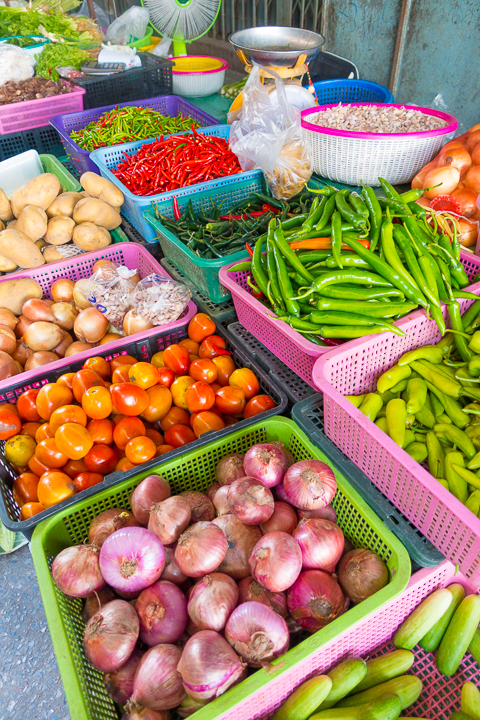 We started our weekend in Hua Hin with a traditional Thai cooking class offered by our hotel in Hua Hin where we learned the art of authentic Thai cuisine.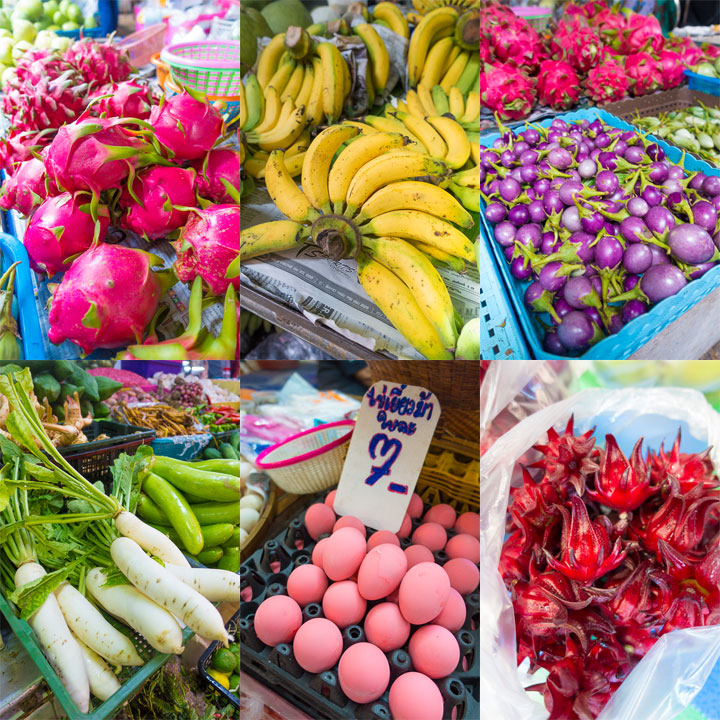 Our class started with a tour of a local Thai market to get fresh fruits and vegetables to use in the class. Seeing all the exotic fruits and vegetables was such a fascinating experience!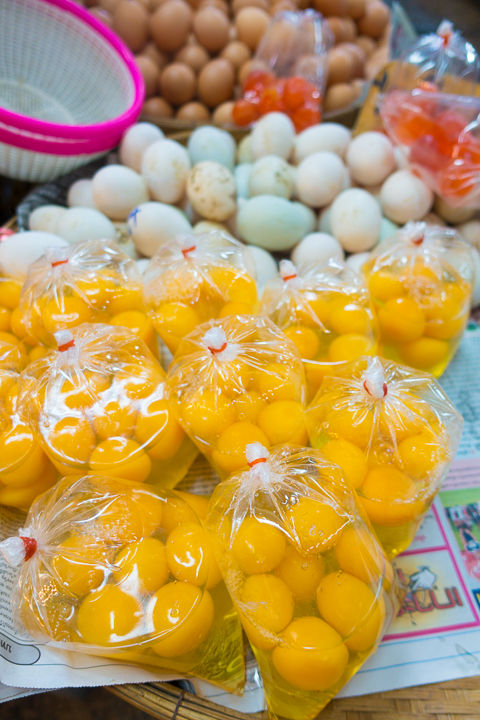 What do you mean your eggs don't come in a bag??! ;)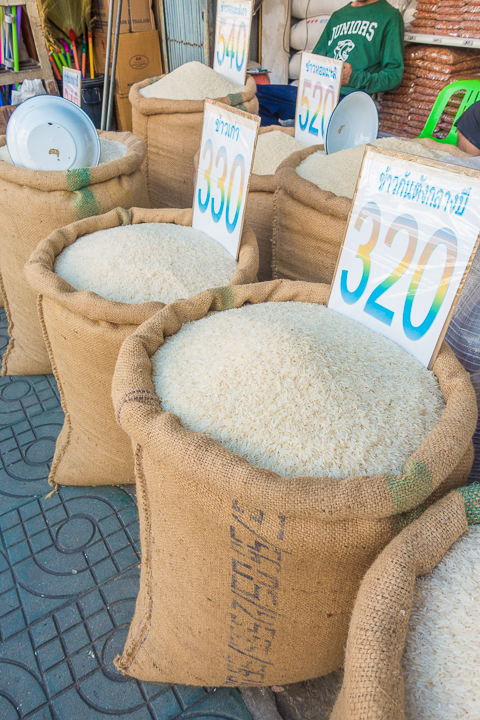 Rice sold out of giant burlap sacks at the fruit and vegetable market in Thailand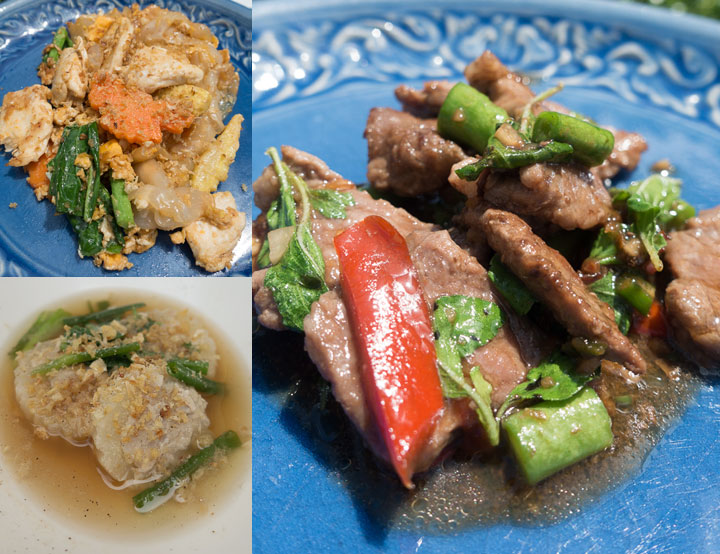 Each dish was so full of flavor, and I was so surprised to learn that they really only required 2-3 common ingredients to give them that authentic Thai flavor — not 27 hard-to-find spices and sauces I'll buy once and never use again. I will definitely recreate these at home. Another thing I loved about the class is that they had all the ingredients prepared so we could make more recipes in a shorter amount of time. We made 5 dishes total — four savory and one dessert. Such fun experience in Hua Hin!
Let me know if you're interested and I will post the recipe for my favorite recipe we made, Stir Fried Beef with Hot Basil.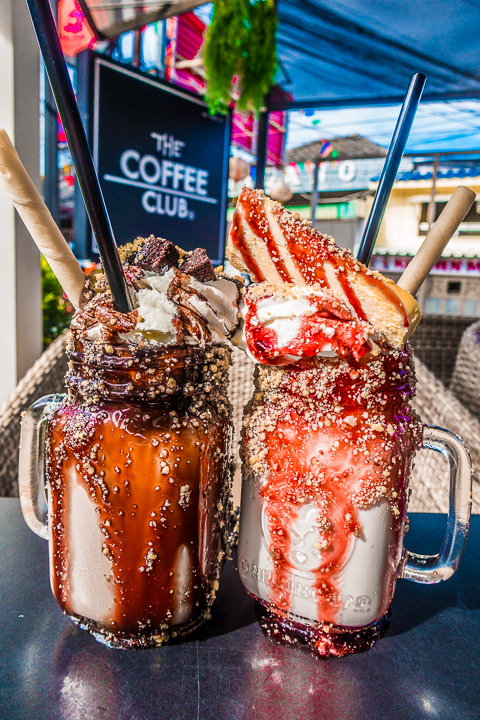 We were exploring the town and saw an advertisement for these decadent gourmet milkshakes!! Of course we had to try them! They are from The Coffee Club in Hua Hin, less than a 5 minute walk from our hotel.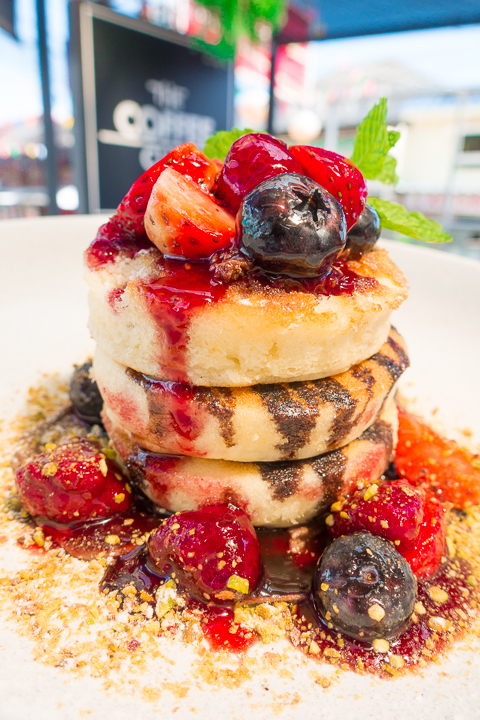 The Coffee Club was such a fun cafe. They even had giant mile-high pancakes!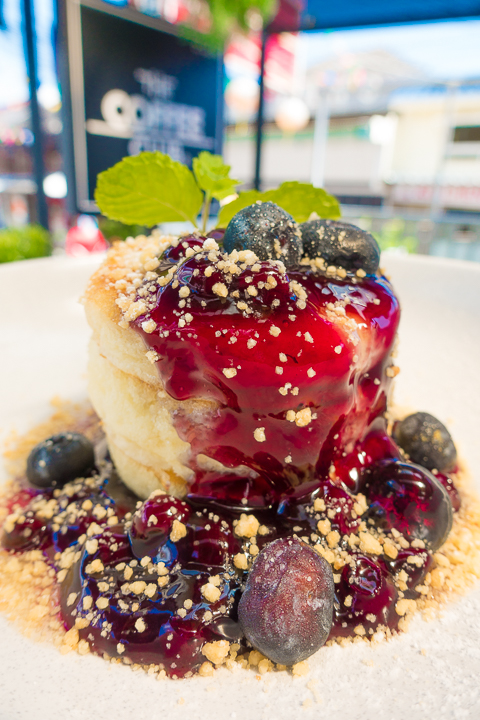 Dying over these massive blueberry pancakes.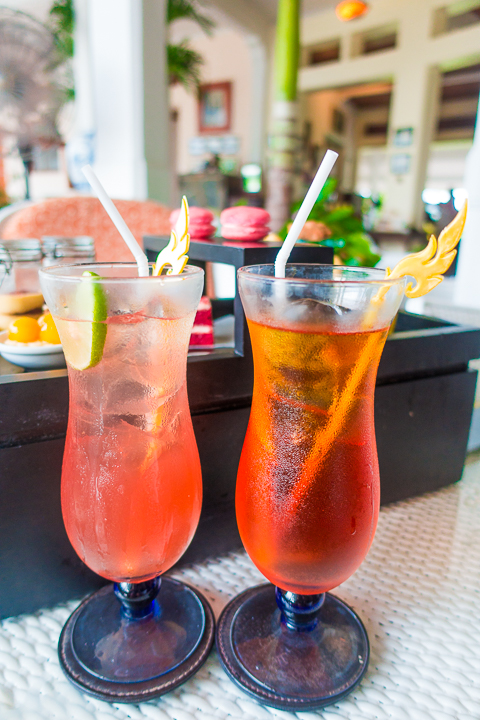 We had such a fun afternoon tea experience at our hotel, the Centara Grand Hua Hin. It's warm and tropical all year in Hua Hin, so instead of hot tea you can get refreshing iced tea. What a great idea! I loved the fresh fruit-infused teas, like the strawberry iced tea and peach iced tea pictured above.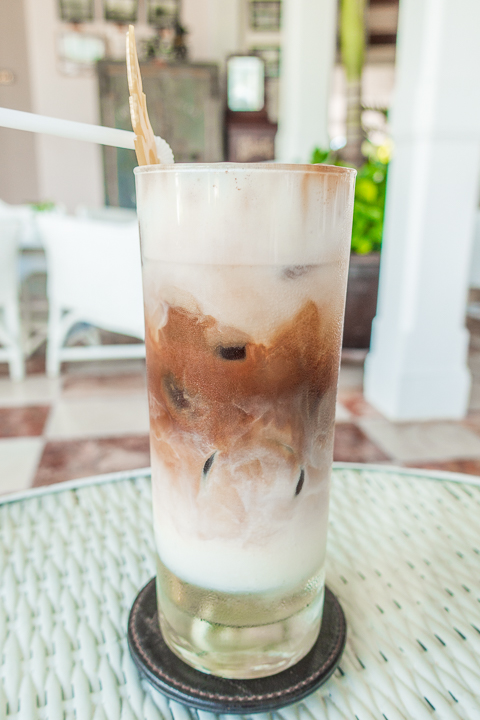 Afternoon tea is served in The Museum, an airy outdoor cafe at the hotel.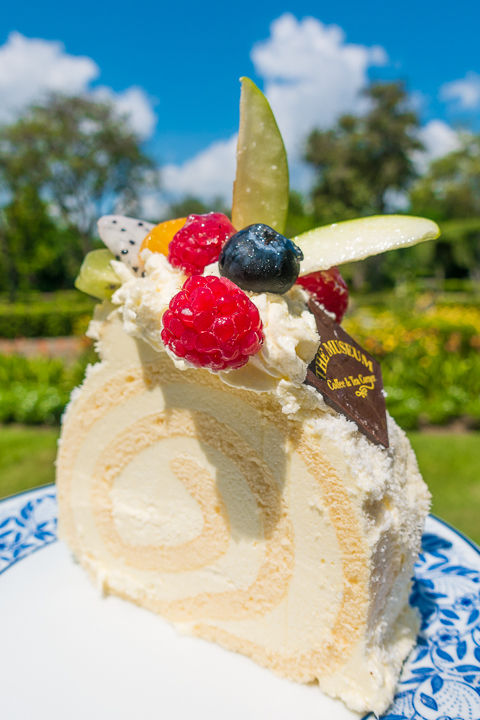 They also offer gourmet coffees and gorgeous cakes and pastries that change daily. I wanted to stop by every day to see what new cakes they had!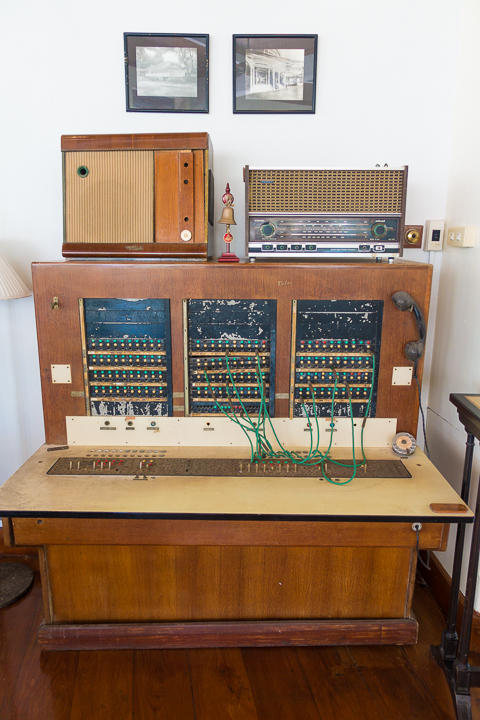 The cafe is called The Museum because it's decorated with antiques from when the hotel first opened in the 1920s, including the original telephone switchboard the hotel used. This was so neat to see — I had never seen one in person before!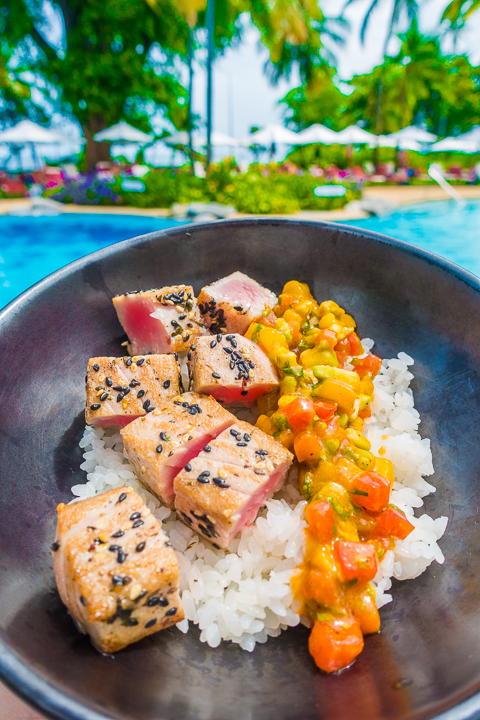 Another one of my favorite restaurants at the hotel was the poolside Thai cafe, Coast Beach Club & Bistro. They had a Thai-style poke bowl that was incredible!! The salmon was the BEST!!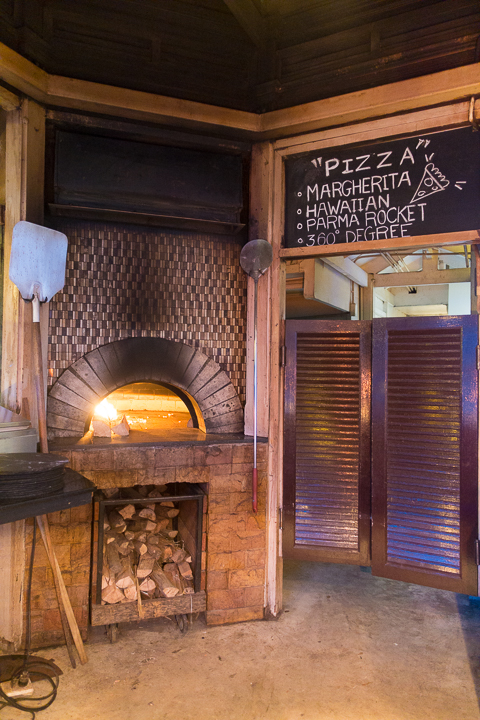 You can also get wood-fired pizza here.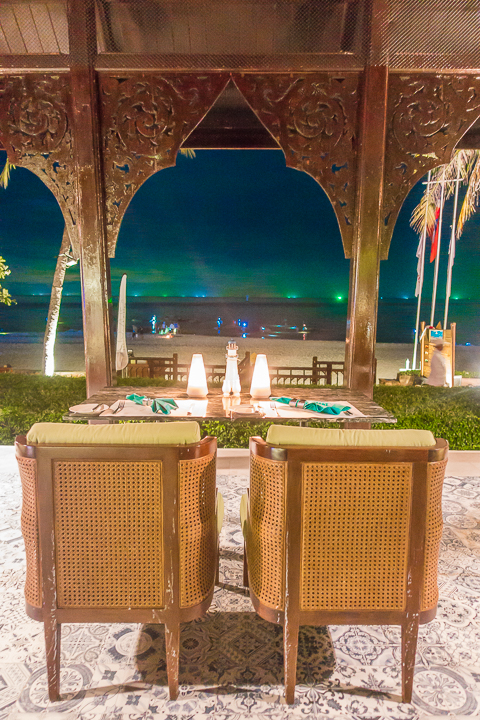 We had dinner here one night overlooking the ocean.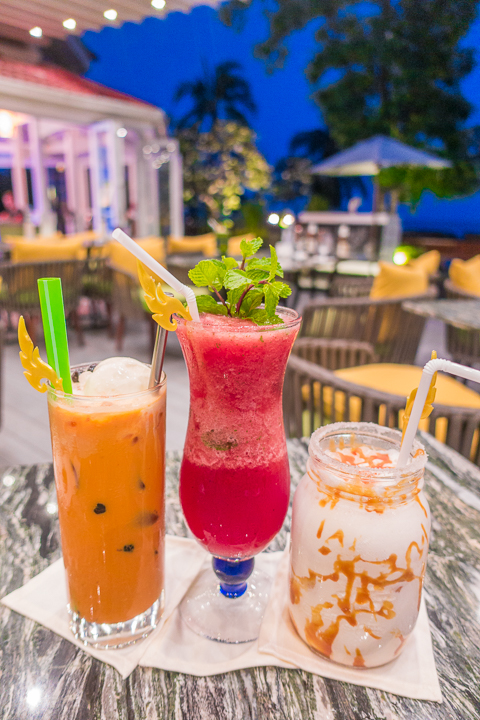 The frozen mocktails to start were fabulous!!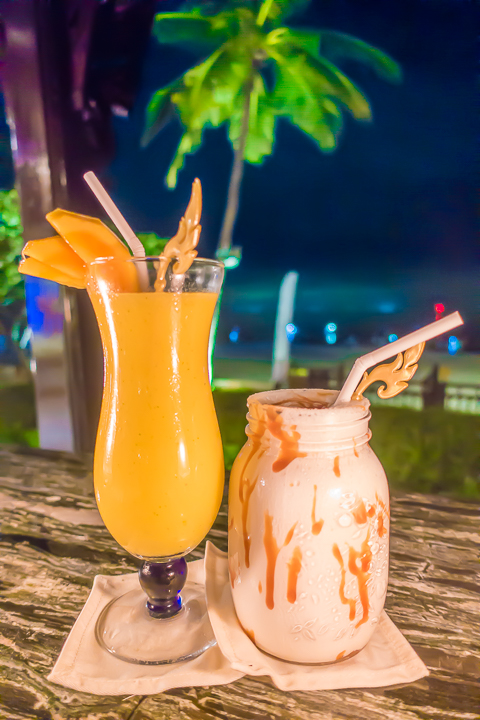 I was seriously dying over this salted caramel mocktail. It tasted just like a salted caramel milkshake! So good!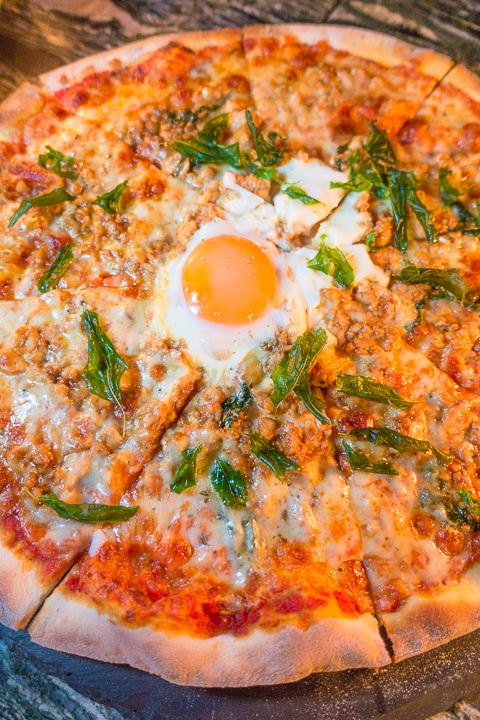 Of course we had to try the pizza! I got a Thai-style pizza with peppers, a fried egg, and hot basil.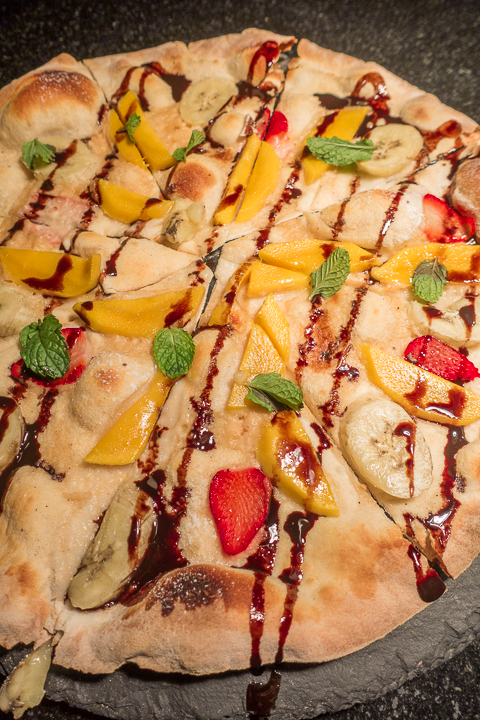 How fun is this strawberry mango dessert pizza??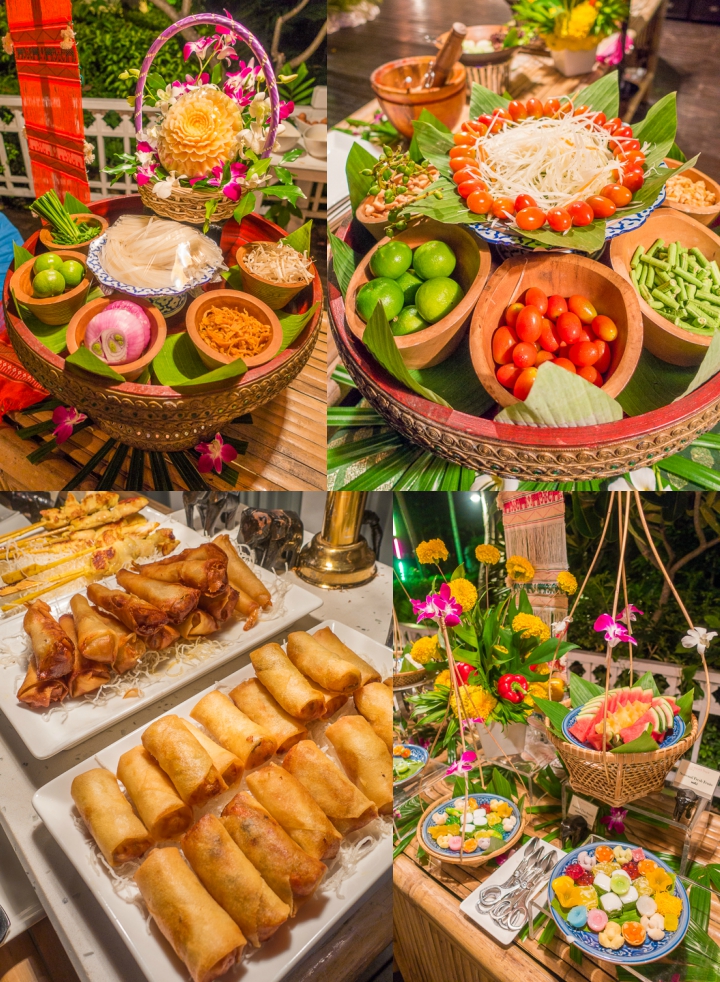 One of my favorite restaurant experiences was at Suan Bua, which specializes in Thai home-style cuisine and regional specialities.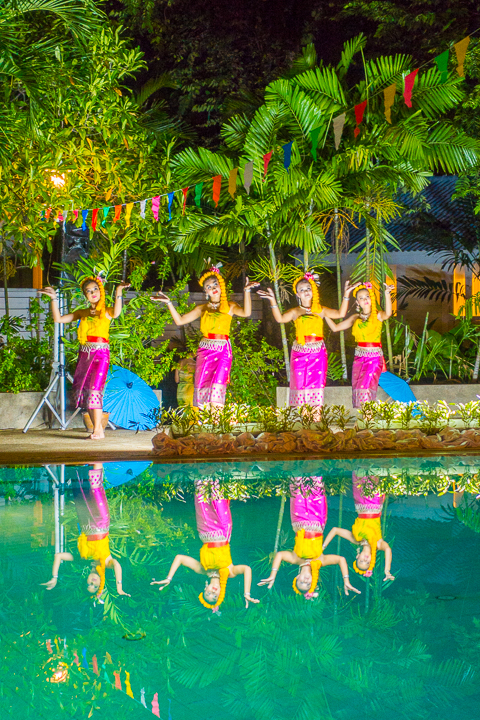 Once a week they put on a fun traditional Thai show to entertain you while you eat. This was one of the highlights of our visit, definitely plan to do this if you go!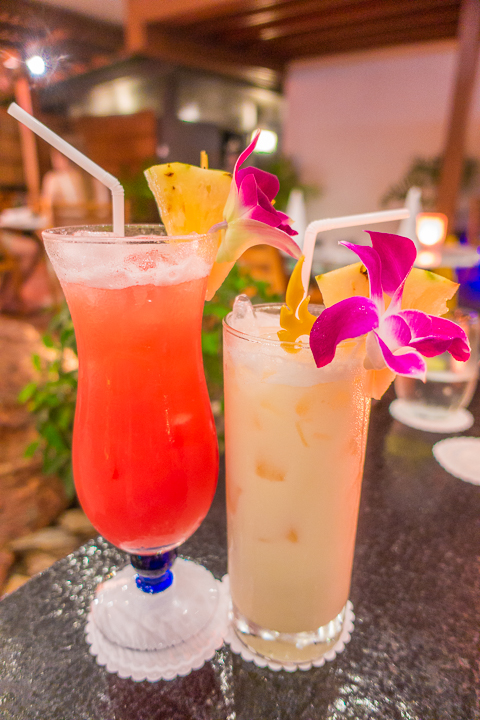 Another one of our favorite restaurants in Hua Hin was Hagi, which serves Japanese specialities made with seasonal ingredients.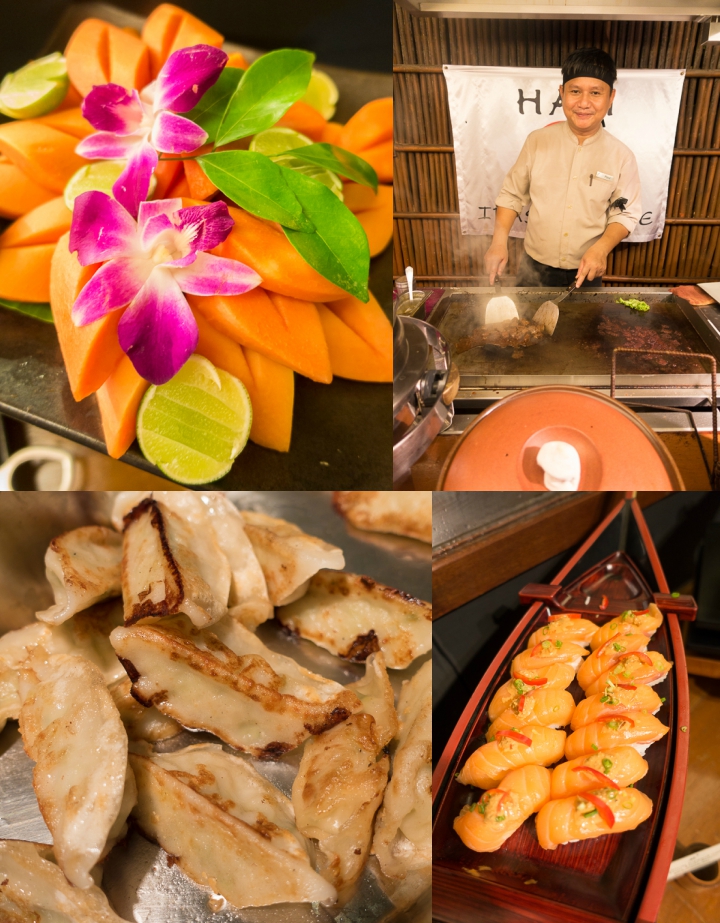 The menu features made-to-order items from the teppanyaki grill, a wide selection of sushi, sashimi, and tempuras, and so much more.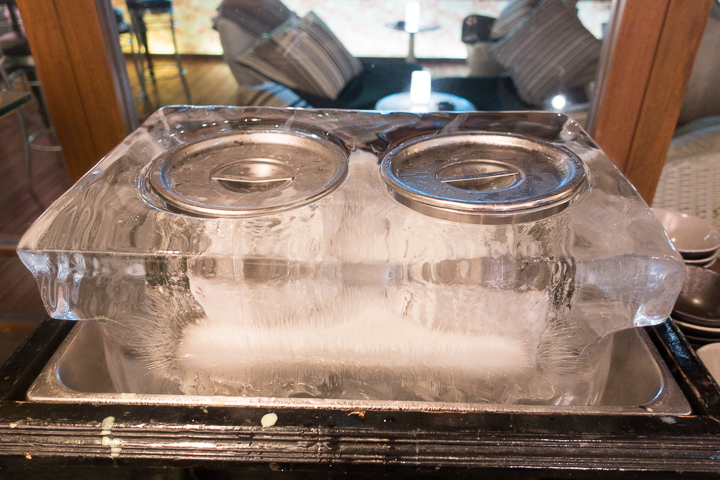 How fun is this gelato served in an ice sculpture??! :)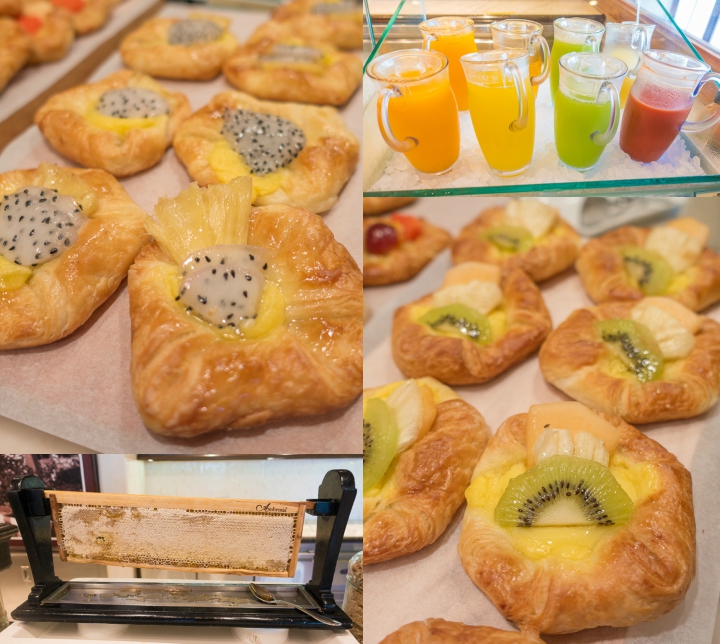 Breakfast at the Centara Grand Hua Hin is incredible!! They had a HUGE selection of international breakfast offerings including fruit-infused waters, exotic freshly squeezed fruit juices, a smoothie station, an omelette station, and so much more. I loved the exotic fruit pastries (which changed every morning) and the fresh honey from the comb!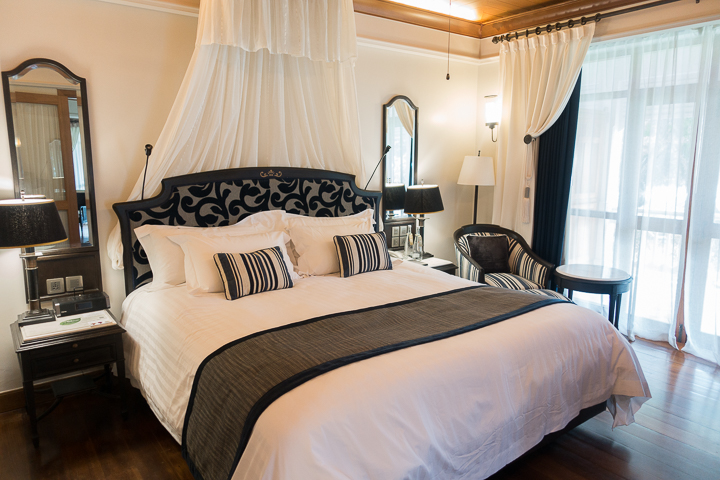 The rooms at the Centara Grand Hua Hin definitely still retain their old-world 1920s charm, but with updated, modern amenities.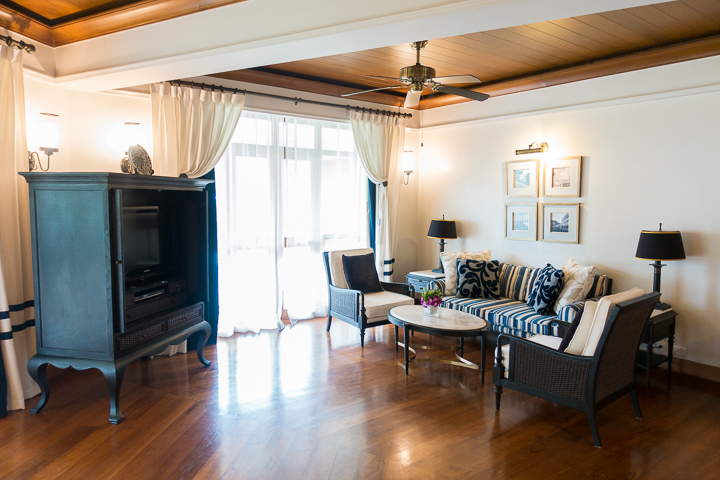 With its high ceilings, polished hardwood floors, period furniture, rich, warm tones and Thai silk, this might have been one of the most charming places we stayed in Thailand!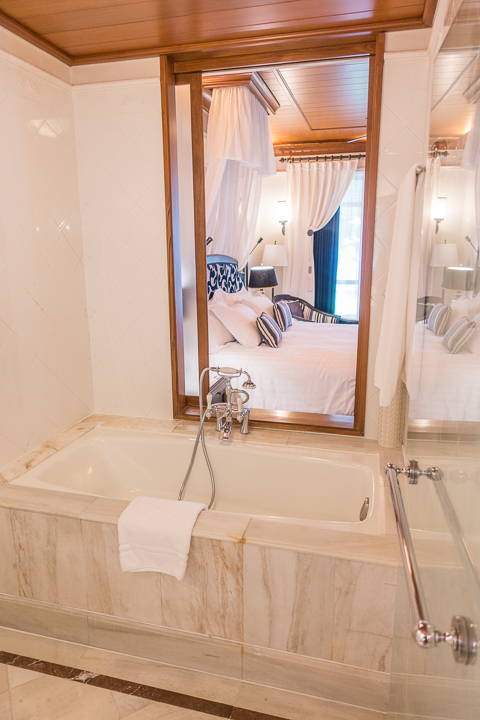 How fun is this jacuzzi that peeks into the bedroom?
I loved the fun welcome drink at the Centara Grand Hua Hin!! Watch the video above to see how it changes from blue to purple!!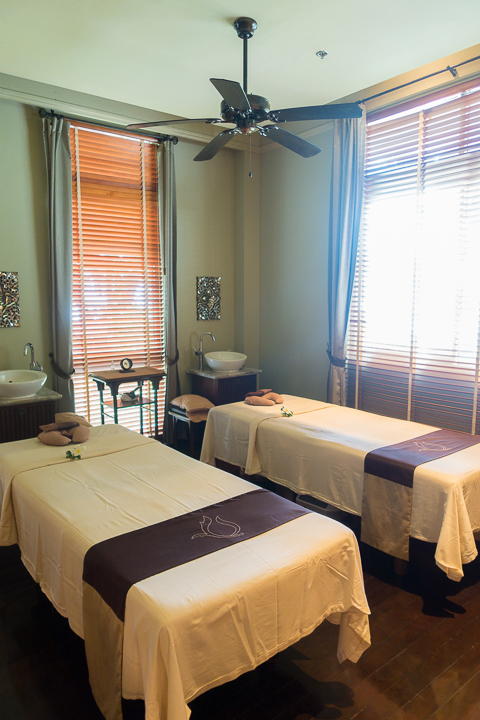 The luxury spa at the Centara Grand Hua Hin offers a unique blend of spa therapies, with a special focus on traditional Thai treatments with modern techniques.
Of course you get a welcome drink at the spa as well! I could not stop filming this magical color-changing drink! :)
Thanks so much for reading!! See all of our posts from Thailand and read more about our 7-week adventure in Asia.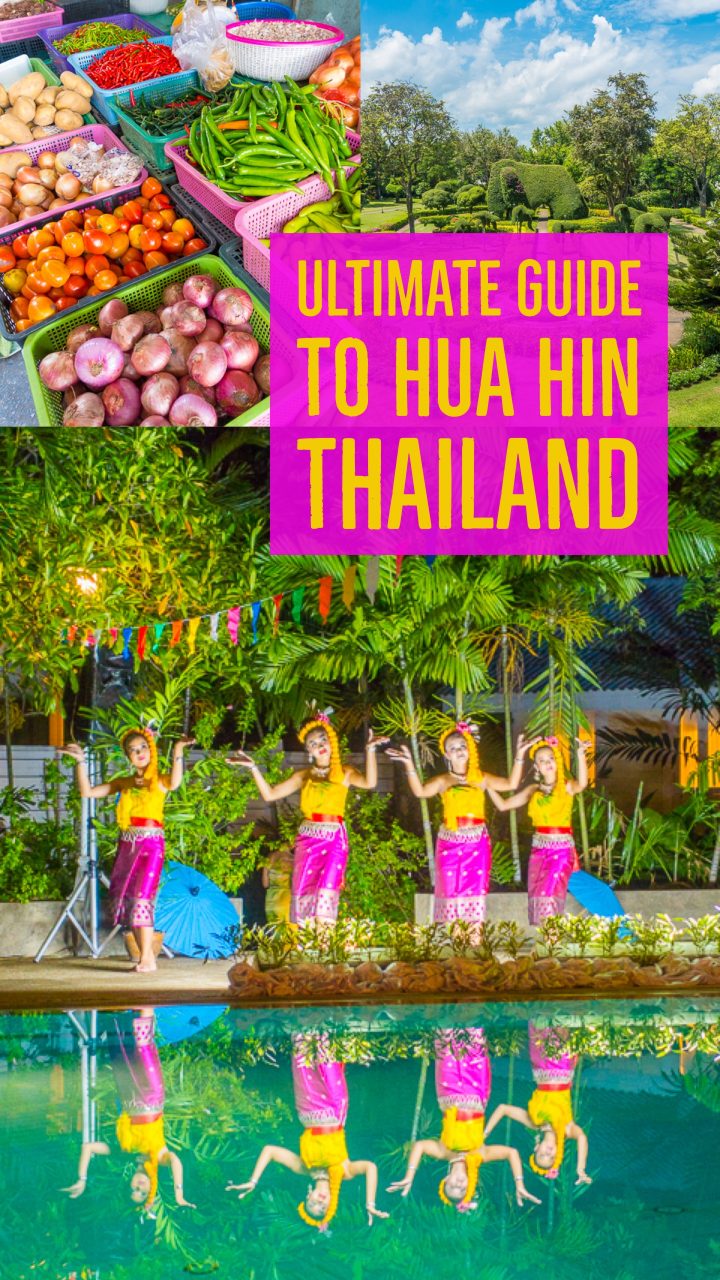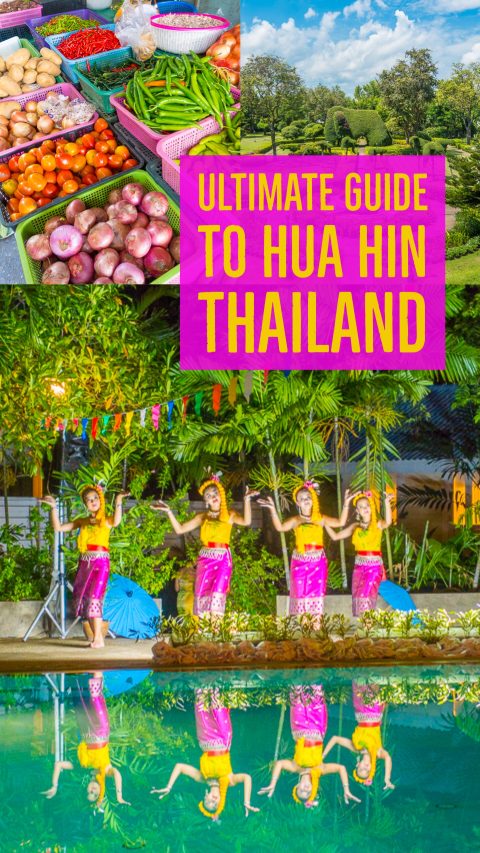 Next: The Maldives!!