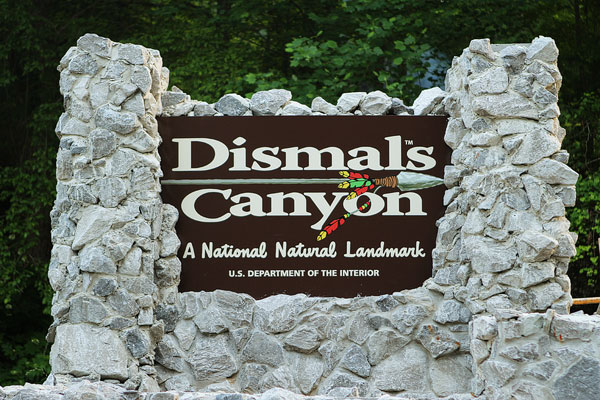 This spring Kevin and I visited the secluded and mysterious Dismals Canyon in Phil Campbell, Alabama. Dismals Canyon is famous for its glowing caves and unique bioluminescent glow worms!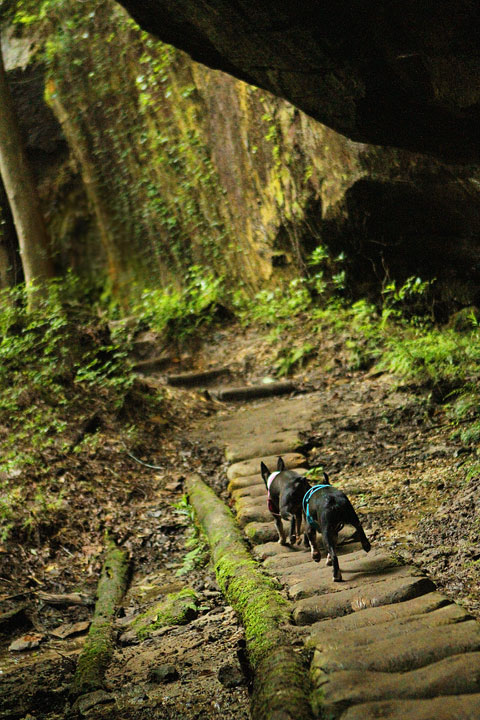 The canyon walking path was gorgeous and Miley and Howie got right to exploring.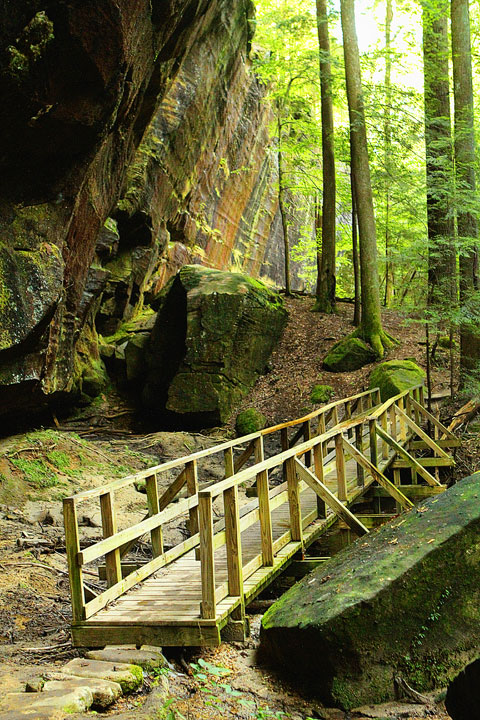 The Dismals Canyon trail is a short 1.5 mile loop that follows a quiet stream, but you could easily spend all afternoon exploring the canyon.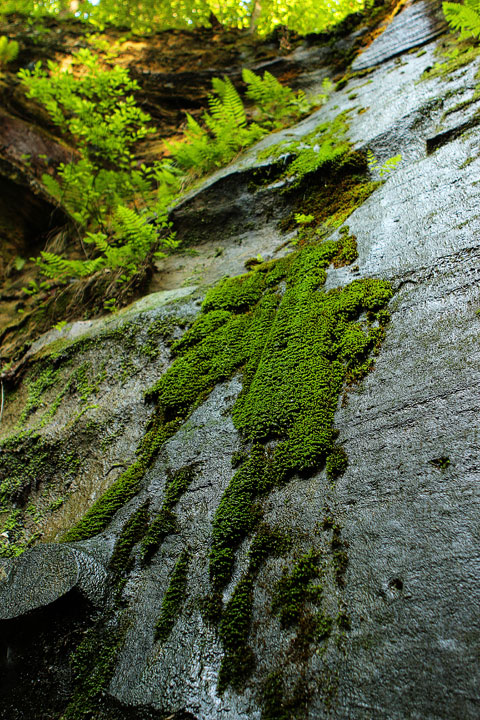 Loved the beautiful high canyon walls covered in moss that would "weep" like a slow, trickling rain drops.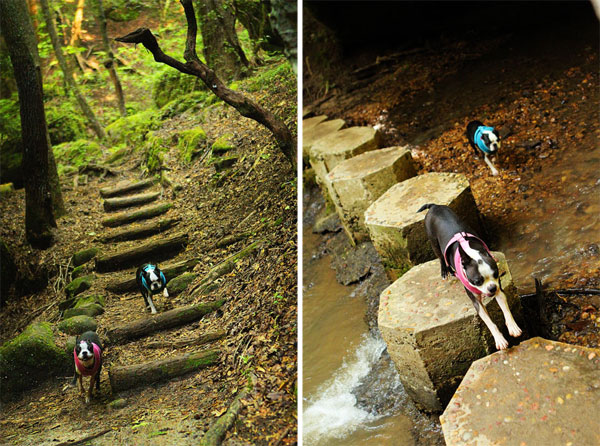 The trail had so many fun stairs and stepping stones. Although I guess Howie prefers a more direct approach by cutting straight through the stream!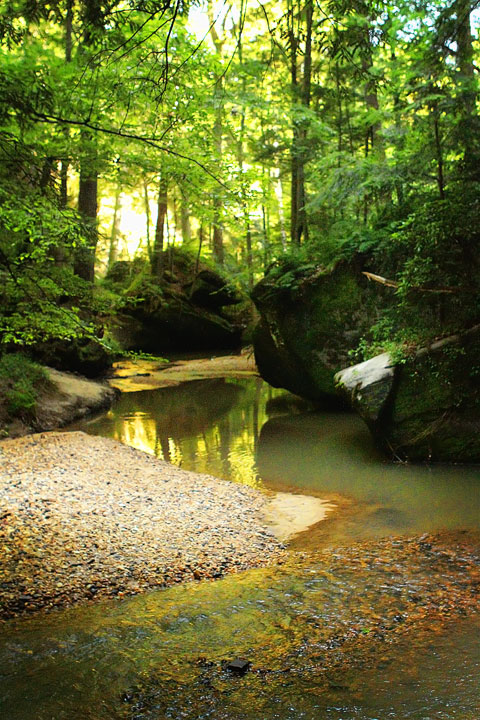 Beautiful Dismals Canyon.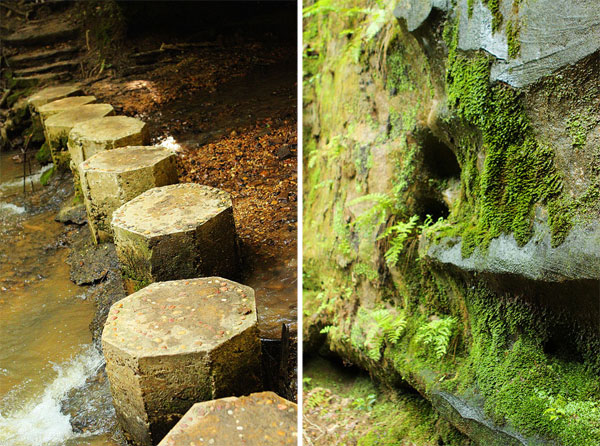 It was pretty hot outside, but the canyon is shady and cool.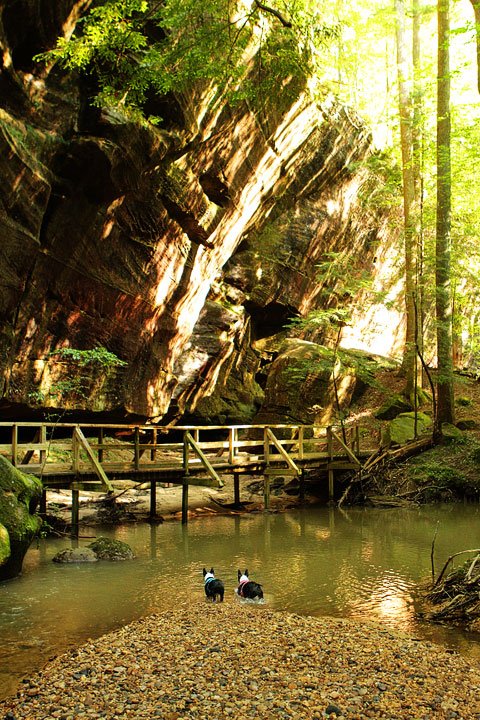 Time for a swim!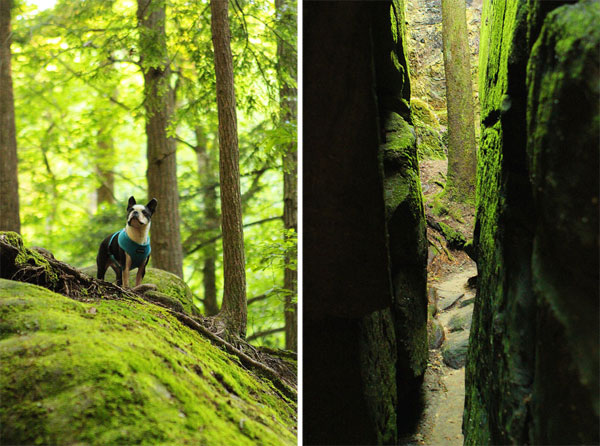 There were even a few very narrow passageways to squeeze through!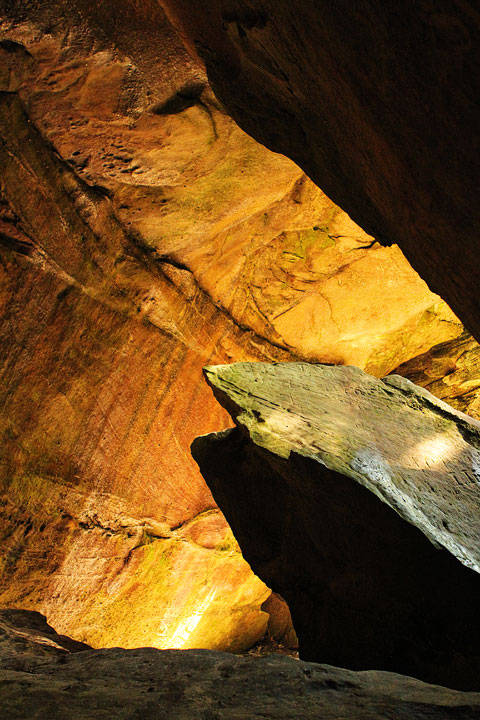 Loved these fiery walls.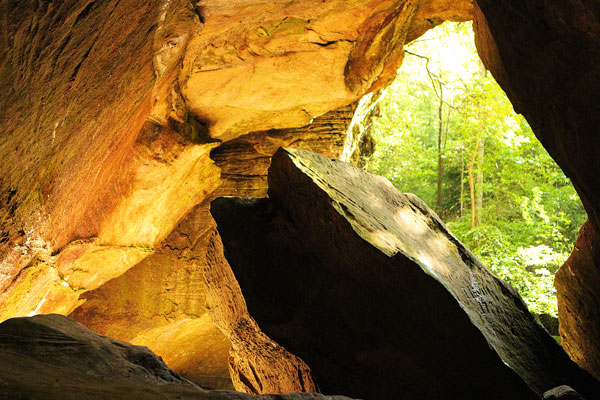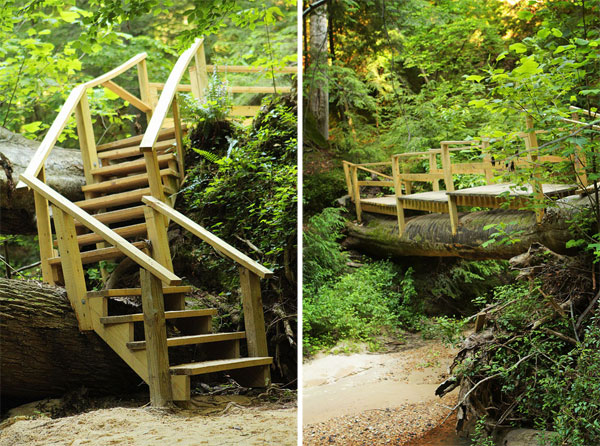 At the end of the trail, this fallen tree was turned into a bridge to cross to the other side of the stream.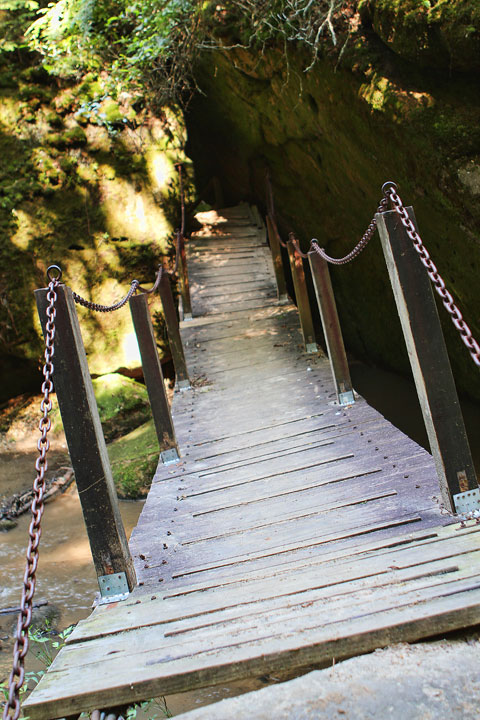 The trail made its way back to the beginning of the canyon, crossing one final swinging bridge leading to the entrance.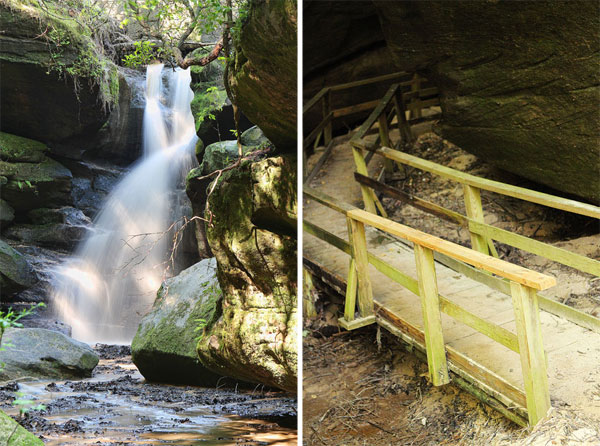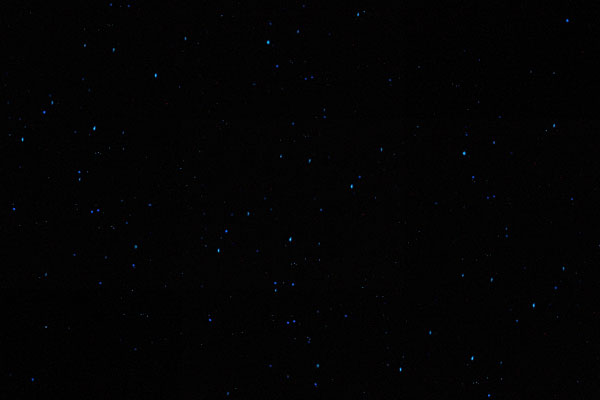 What makes Dismals Canyon so unique are the mysterious glow worms, also known as Dismalites. The canyon is home to these rare and tiny phosphorescent "glow worms" that light up the canyon bluffs like a thousand stars on a dark night. The canyon offers guided twilight tours to see these unique creatures, and is a completely magical experience. Dismals Canyon was such a fun day trip, I loved spending the afternoon here and meeting the Dismalites.