Planning a trip to Prague? Use this guide to make sure you don't miss any of the best things to do in Prague!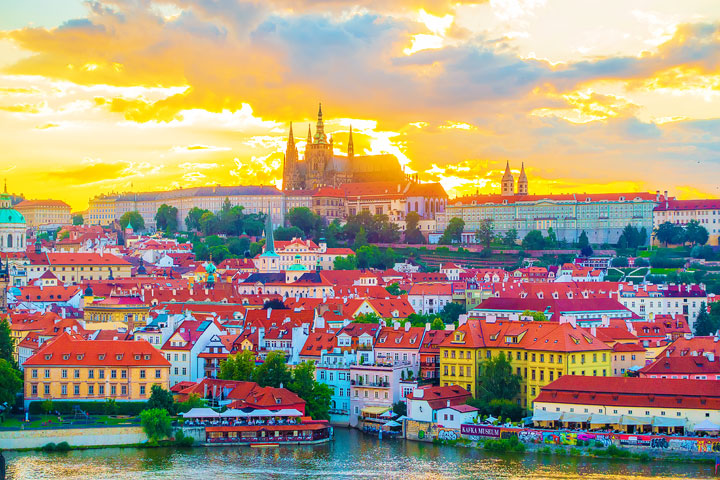 Where is Prague?
Prague is the capital of Czech Republic in Eastern Europe. It is bordered by Germany, Austria, Poland, Hungary, and Slovakia.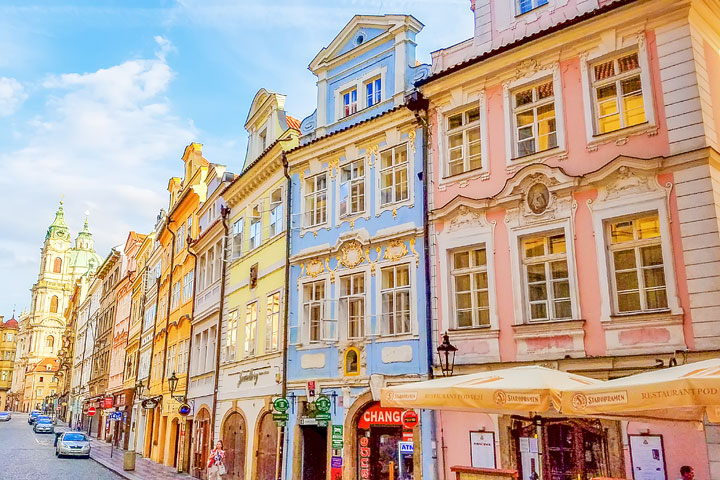 Why Should You Visit Prague?
Prague is often compared to Paris. That is probably the main reason I wanted to visit! Prague is a charming, romantic, European city. It's very walkable. It's on a beautiful river. There's a castle high on a hill. There are several towers and hills where you can get breathtaking panoramic views. It definitely feels like a city of lights and love.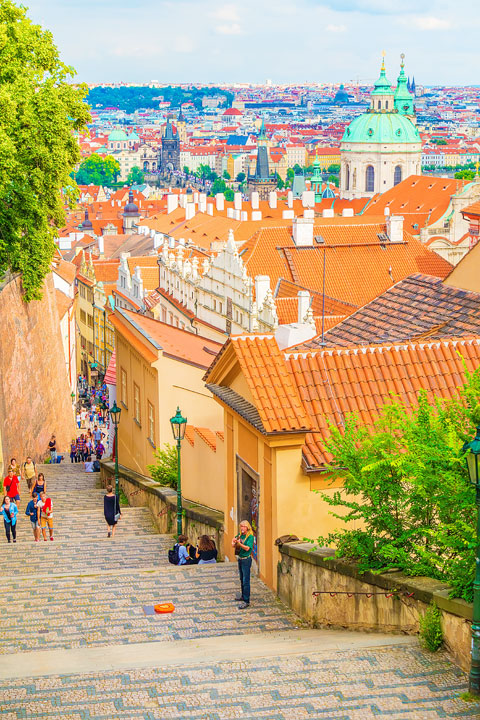 But in most ways, Prague is distinctly unique from Paris. First of all, the architecture in Paris is all white and very similar throughout the entire city. In contrast, Prague is filled with colorful homes, buildings, and churches designed a mix of baroque, Gothic, and medieval architecture.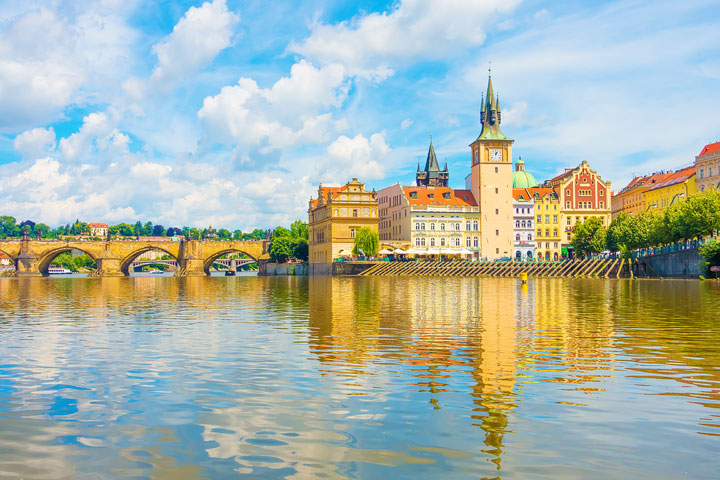 Prague Is Super Affordable
Another enticing reason to visit Prague? It's SO affordable. Everything is so much cheaper than in other larger, more touristy cities in Europe. Hotel rooms, restaurants, transportation, tours, everything will be much less expensive in Prague. It was mind blowing to take a 20 minute Uber ride across the city for 4 euro, or sit down to a lavish, 6 course meal including wine with each course for 40 euro.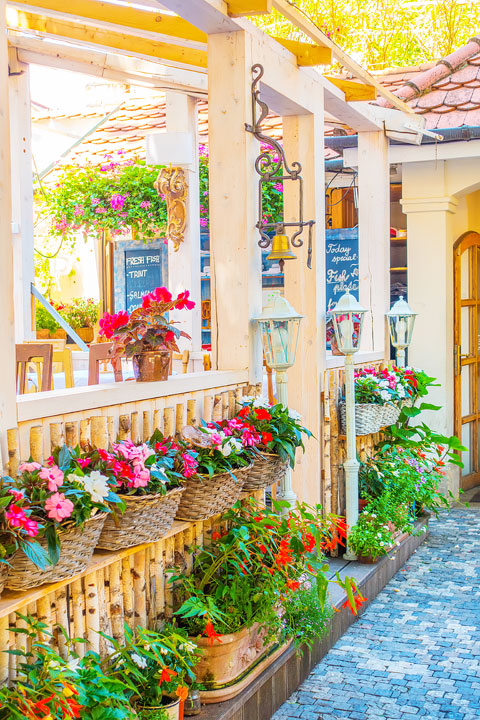 Best Things To Do in Prague
If this is your first time to the capital of Czech Republic, here's what you definitely won't want to miss: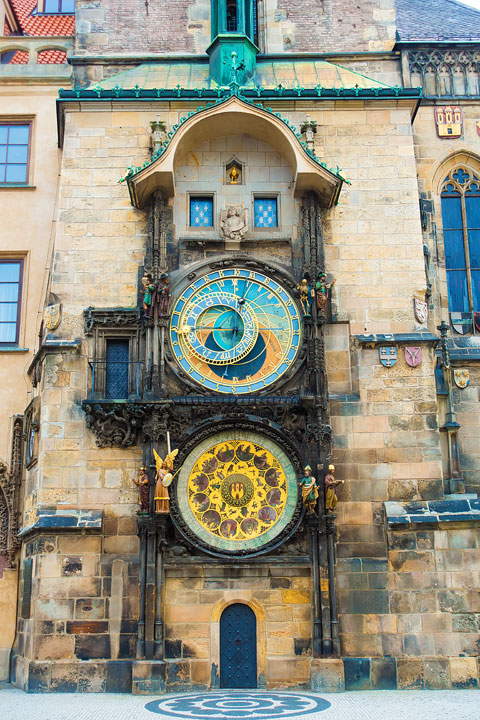 Prague Astronomical Clock
Your first stop should be Old Town Square with the famous Prague Astronomical Clock. Every hour on the hour from 9 AM to 9 PM, the clock chimes and puts on a little show.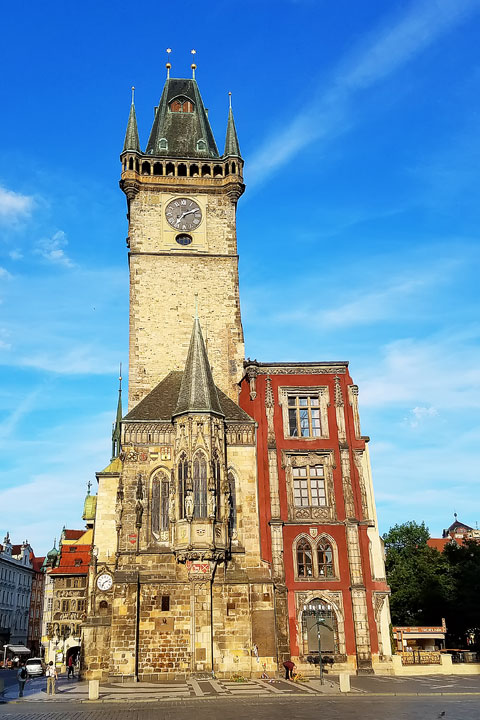 Prague Clock Tower
You can actually go up to the top of the Prague Astronomical Clock Tower for an amazing view of the city. I highly recommend this. It's free with a Prague card!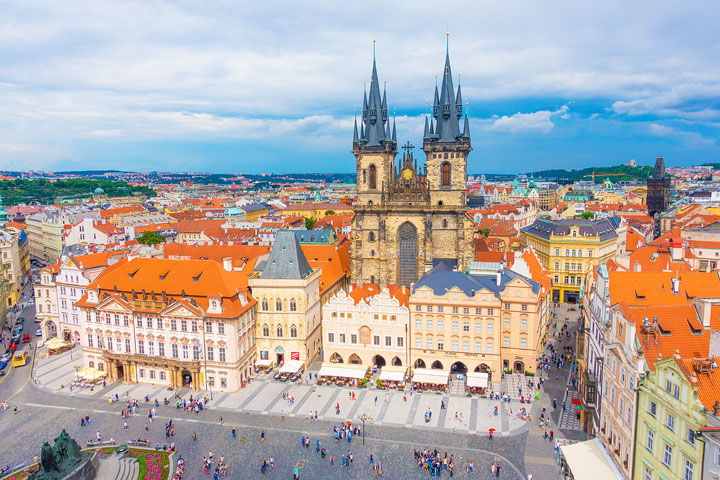 Here's a view of Old Town Square from the clock tower.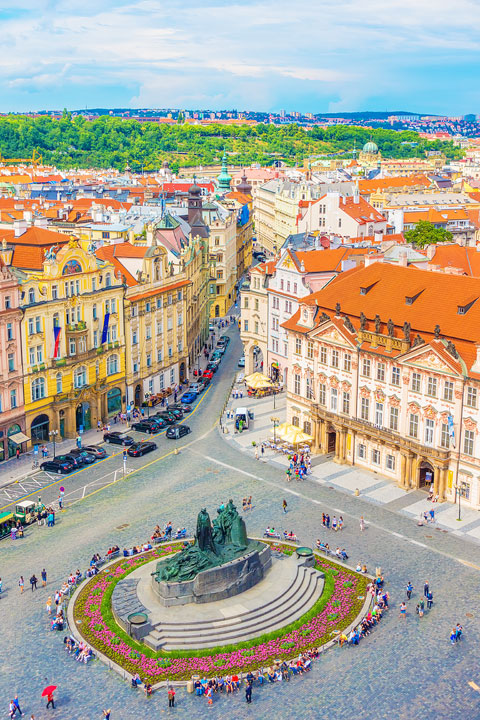 This view is definitely one of the best things to do in Prague!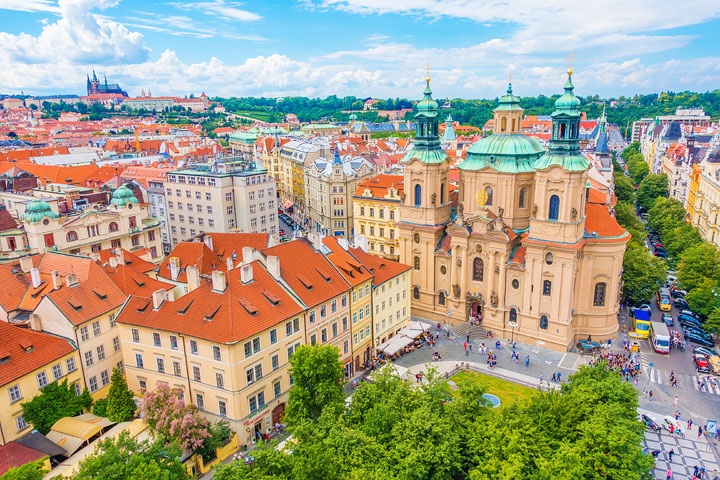 You can see for miles! You can even see the Prague Castle high on the hill.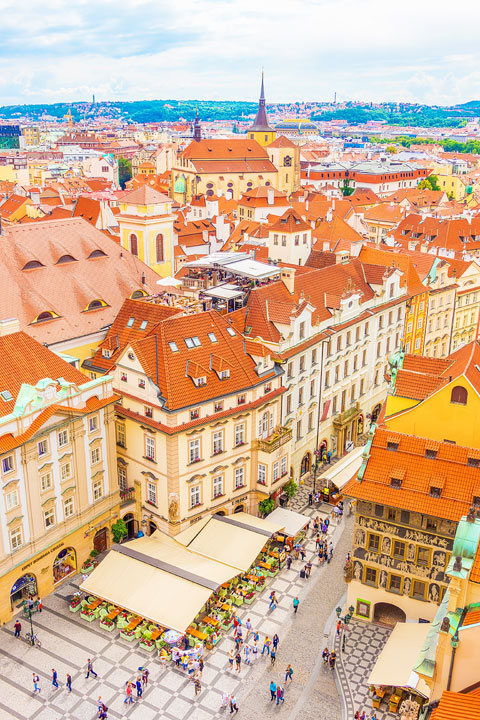 From the clock tower, you have a full 360 degree panoramic view of the city.

Old Town Square
Here's a panoramic view of the Old Town Square.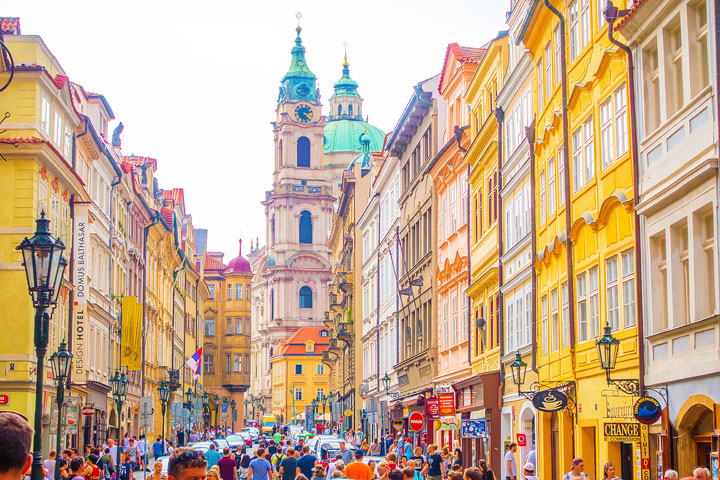 The narrow, cobblestone streets of Old Town are filled with cute shops and colorful cafes.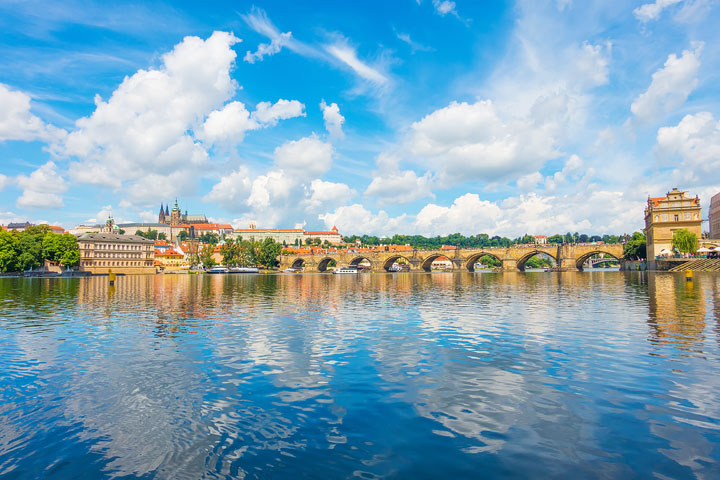 Charles Bridge
After you make your way through Old Town, you'll reach Charles Bridge, one of the main highlights of this gorgeous city.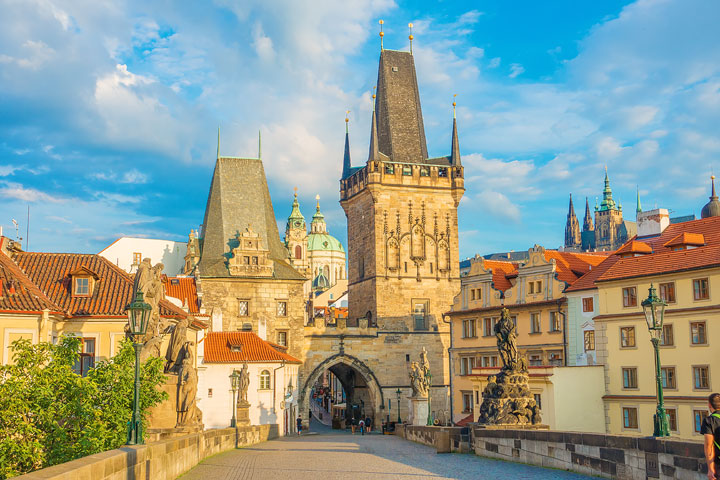 Charles Bridge is a pedestrian-only bridge over the Vltava River that connects Old Town to Prague Castle.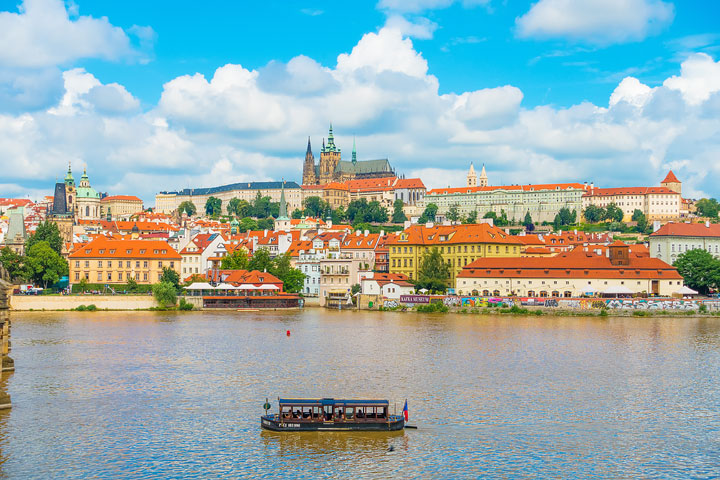 From the Charles Bridge, you have the best view of Prague Castle.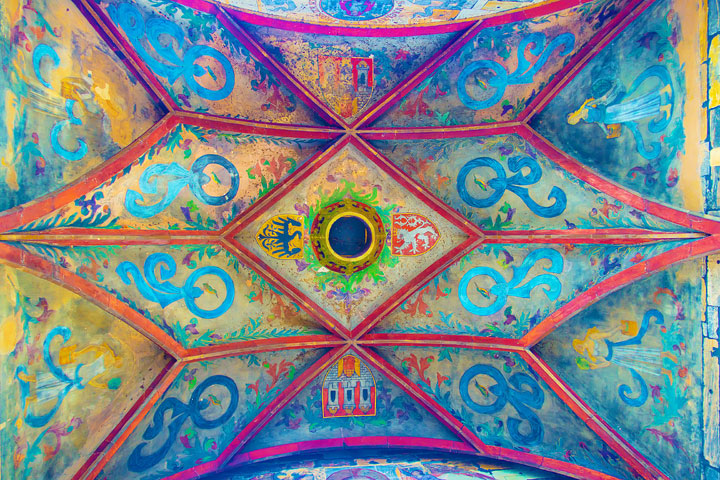 Be sure to look up when you go under the arch for colorful art work!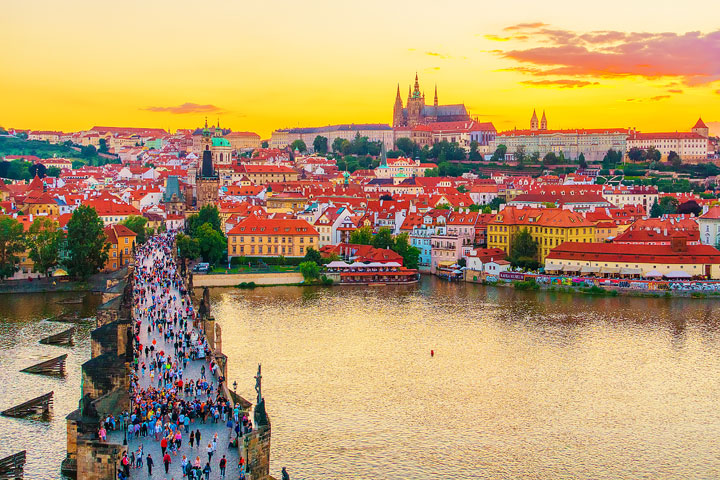 Old Town Bridge Tower
You can also go up into the Old Town Bridge Tower for another beautiful view of Prague.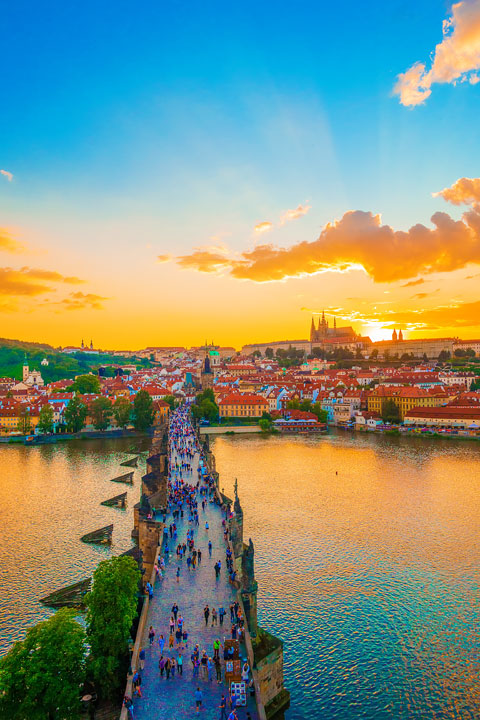 This is where you'll find one of the best sunset views in Prague. The sun sets right behind the castle. So gorgeous! The Old Town Bridge Tower is 50% off with a Prague Card.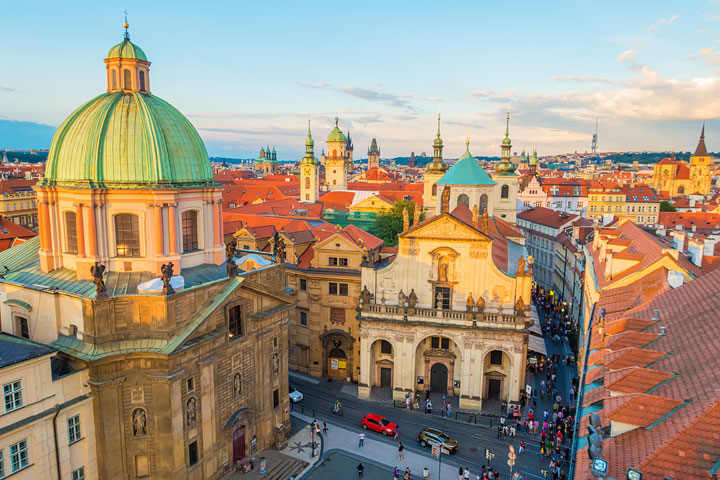 You can go on all sides of the tower for 360 degree sunset views.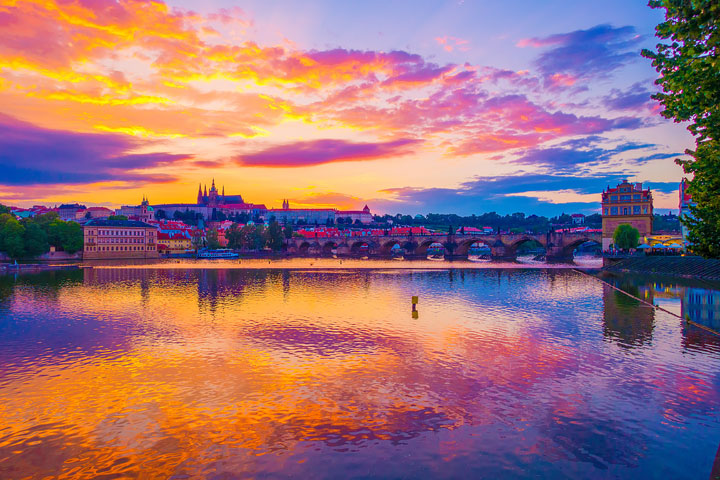 Best Sunset View In Prague
For another stunning sunset view, start at the Old Town Bridge Tower and walk south along the river.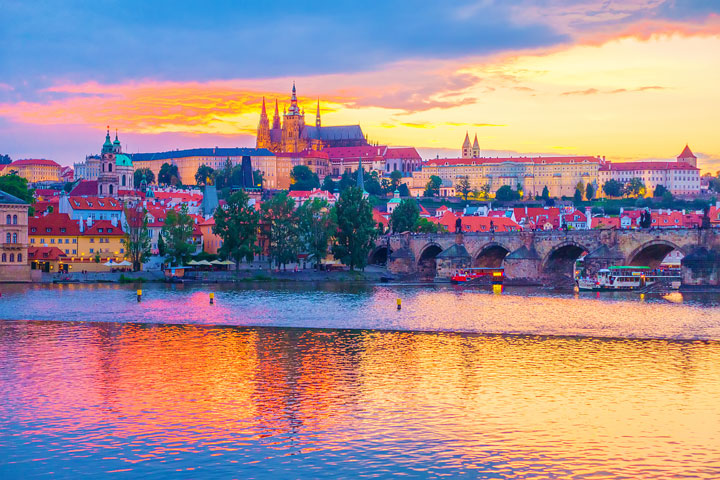 There's a walking path along the river, perfect for strolling and taking in the breathtaking view.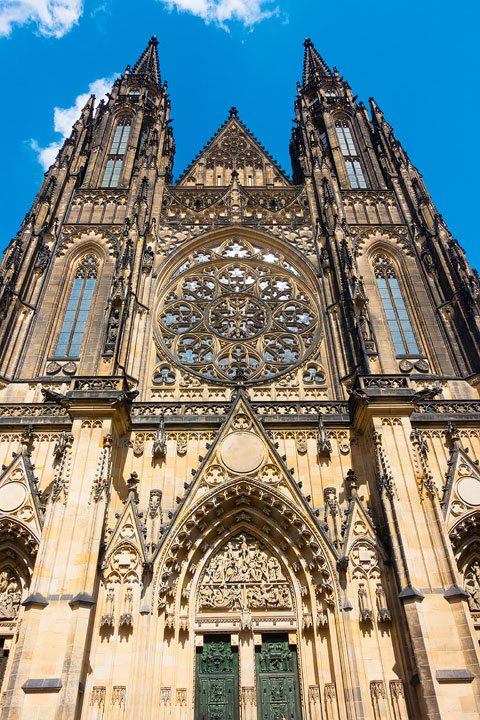 Prague Castle
After crossing the Charles Bridge, climb the steps up to Prague Castle. You can even watch the changing of the guards here.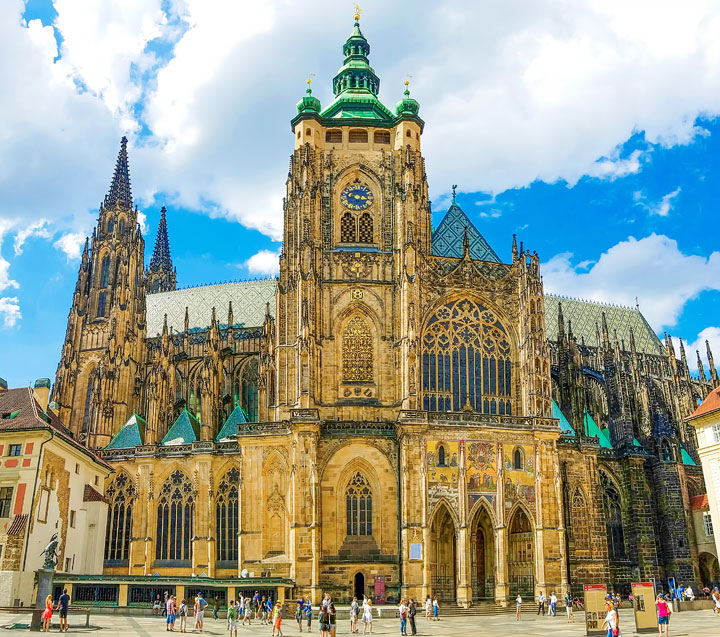 The architecture is incredible!!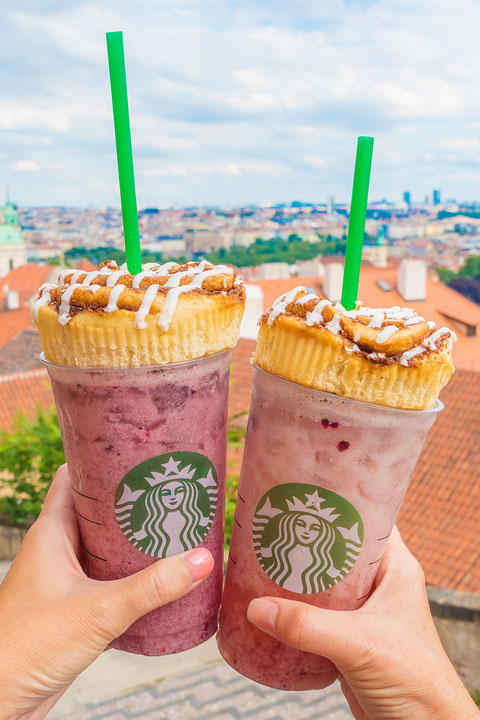 Starbucks Prague Castle
After climbing all those stairs, reward yourself with a treat from Starbucks! I am not normally a Starbucks fan, but the terrace at this Starbucks has a great view of the city! You don't actually have to buy anything to check out the view, but we thought these colorful drinks and cinnamon buns were fun. ;)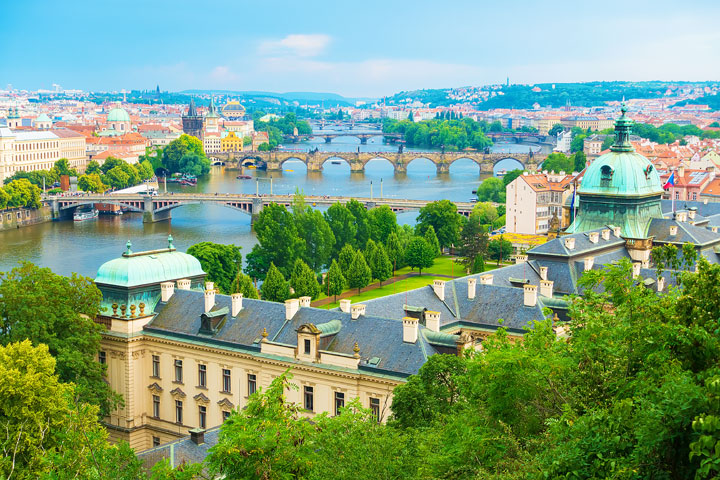 Hanavský Pavilon
Another one of the best views in Prague is from Hanavský Pavilon. You can see all the bridges across the Vltava River.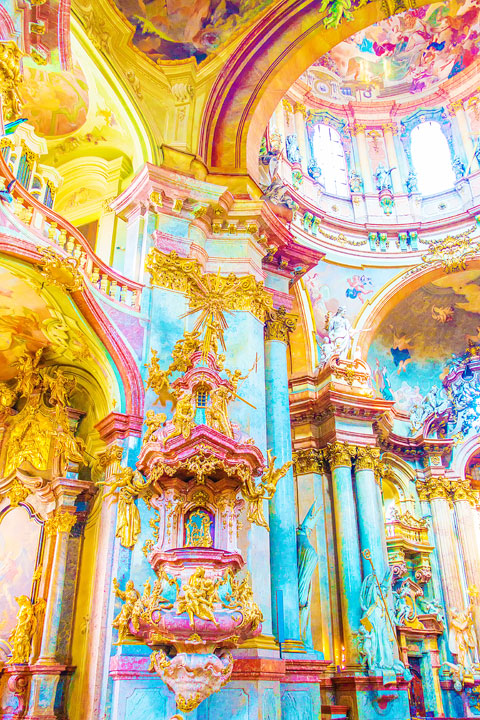 St. Nicholas Church
One of the most beautiful churches I've ever seen is St. Nicholas Church in Prague.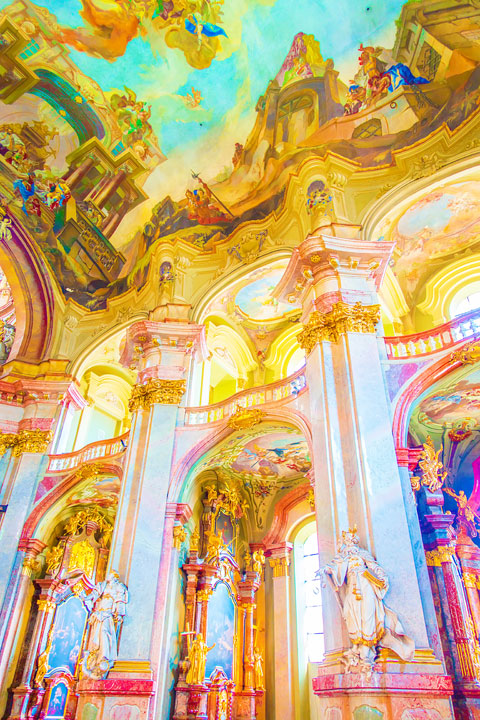 The baroque architecture is so colorful and ornate!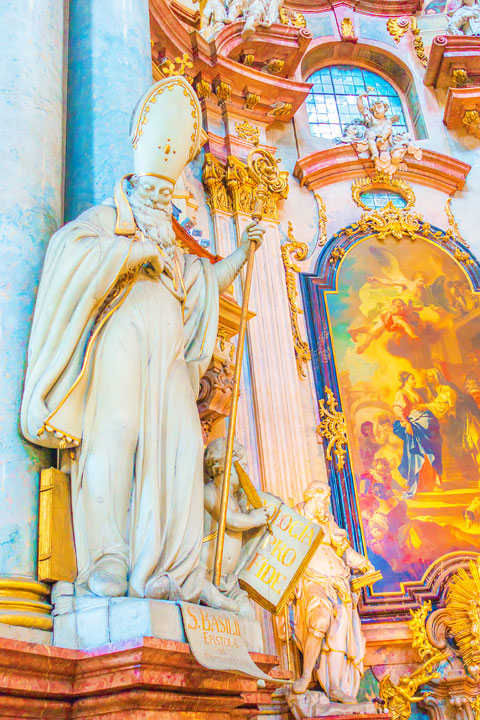 When you get to the altar, be sure to look up at the dome above letting in streams of sunlight.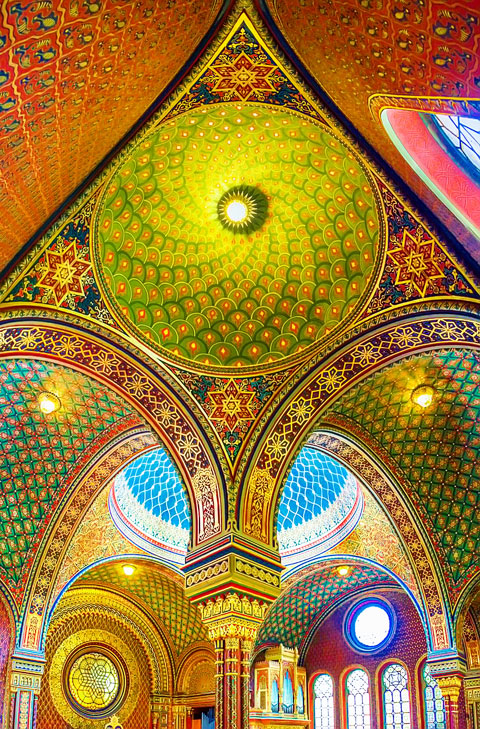 Spanish Synagogue
Another beautiful church is the Spanish Synagogue. You get free entry with a Prague Card.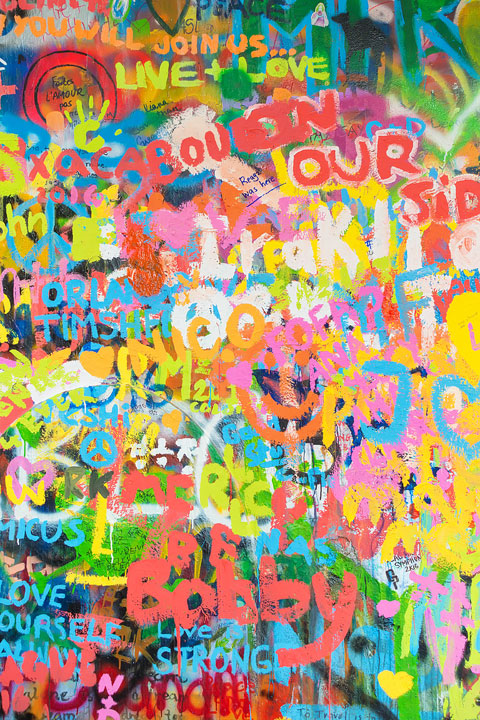 John Lennon Wall
If you have extra time, you can visit the John Lennon Wall. You can even sign your name on the wall!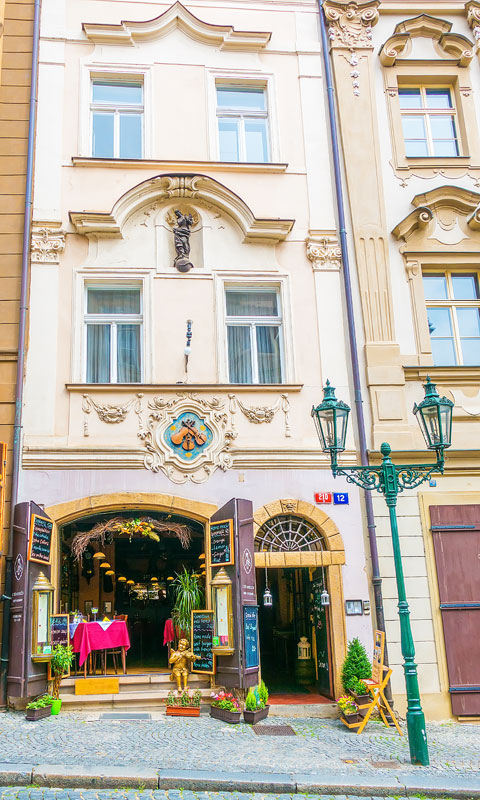 Signs Above the Doors
Keep an eye out for the signs above the doors. Instead of numbers, buildings in Prague used to have plaques above the door identifying their house and occupation. This might been a music shop or home to a violinist.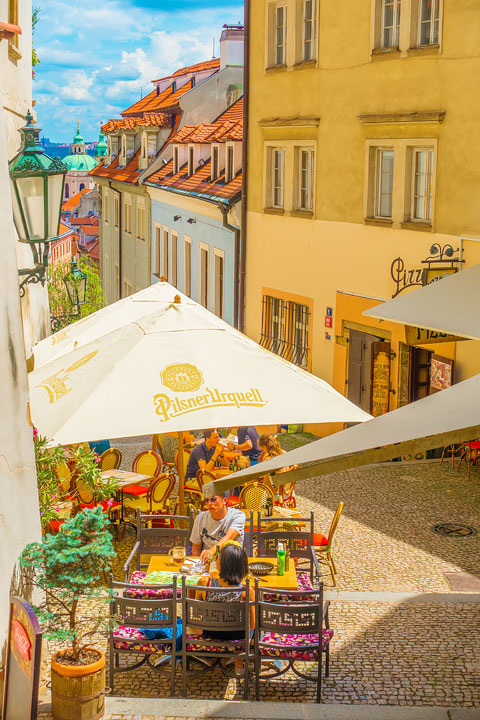 More Things To Do in Prague
You could spend several days just wandering the colorful streets.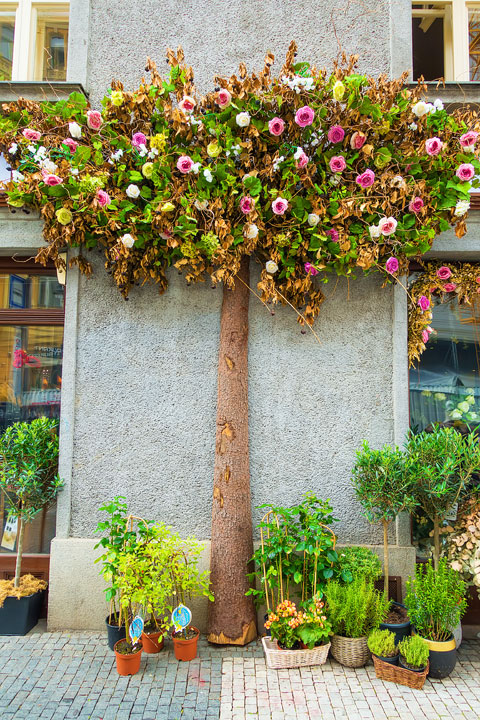 Window-shopping all the cute boutiques…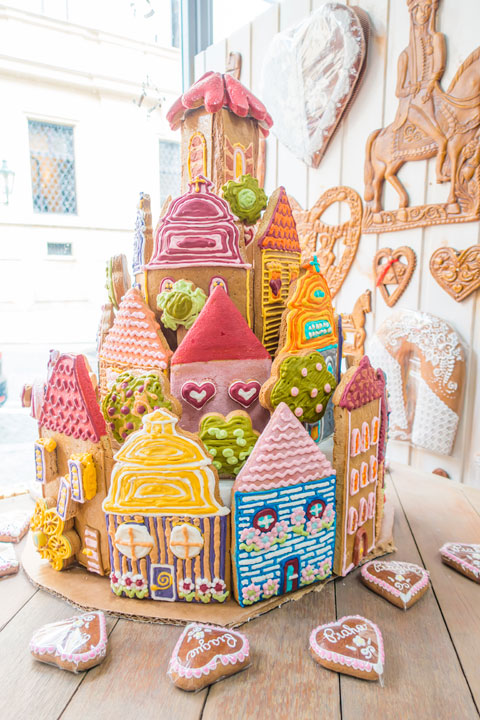 Try local sweets in the bakeries…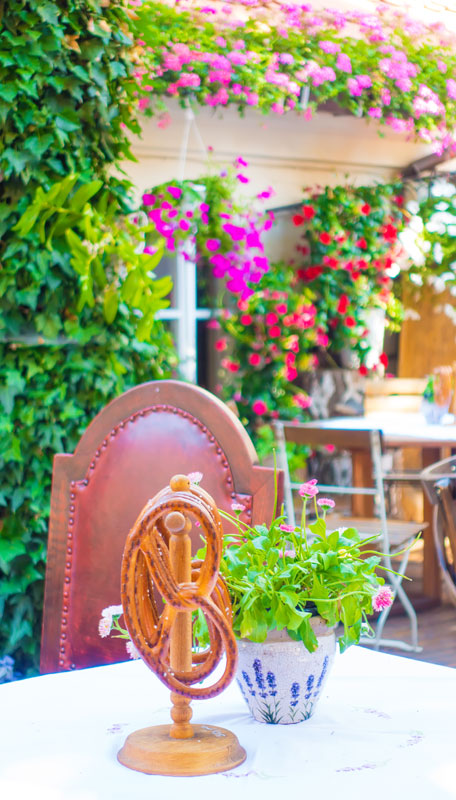 And relaxing on a terrace of the charming cafes.
Check out Prague City Tourism for planning tips, seasonal events, and to get a Prague Card for free or discounted entry into most popular attractions.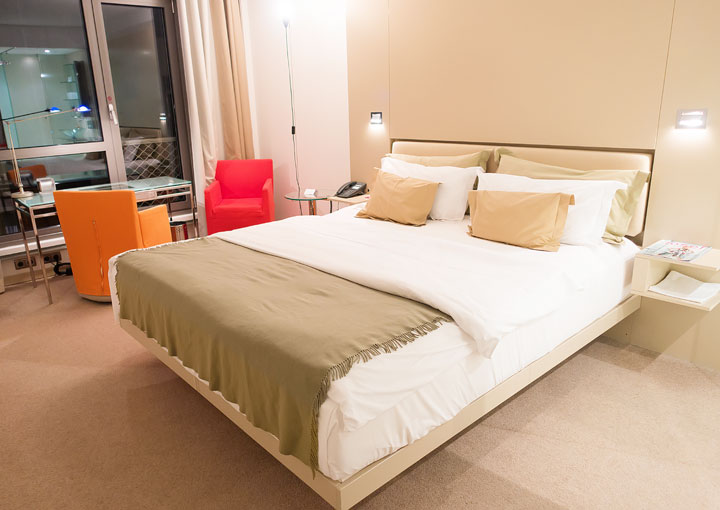 Prague Hotels
Hotel Josef is right in the heart of the city, within walking distance to everything.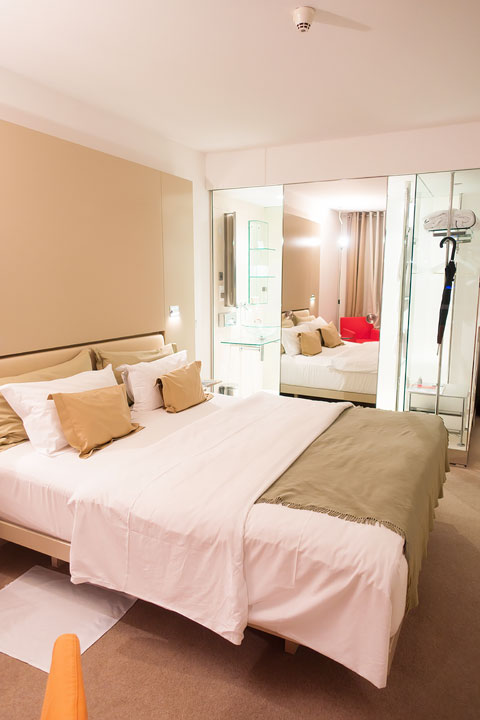 The rooms are clean, modern, and spacious.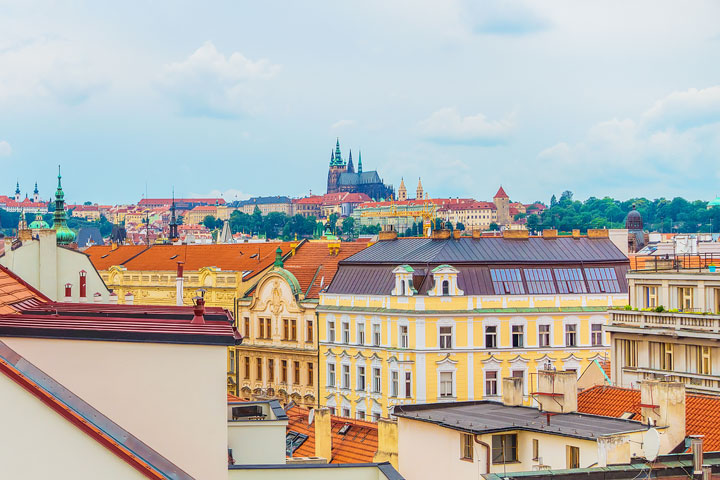 We could even see the castle from our room!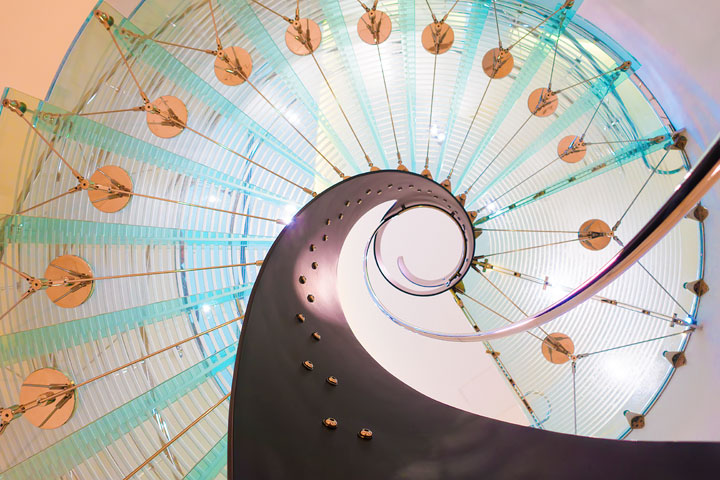 This staircase inside was gorgeous!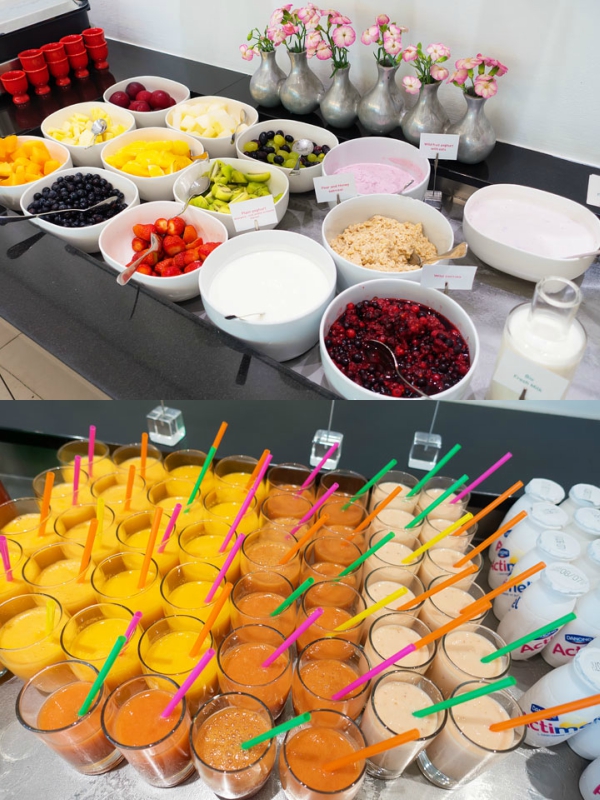 Breakfast in the morning was incredible.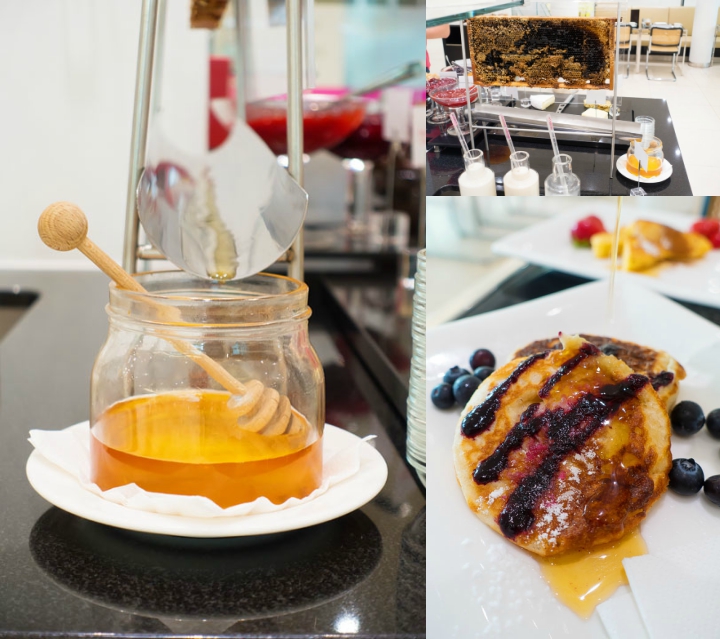 The had fresh honey right from the honeycomb! How amazing is that??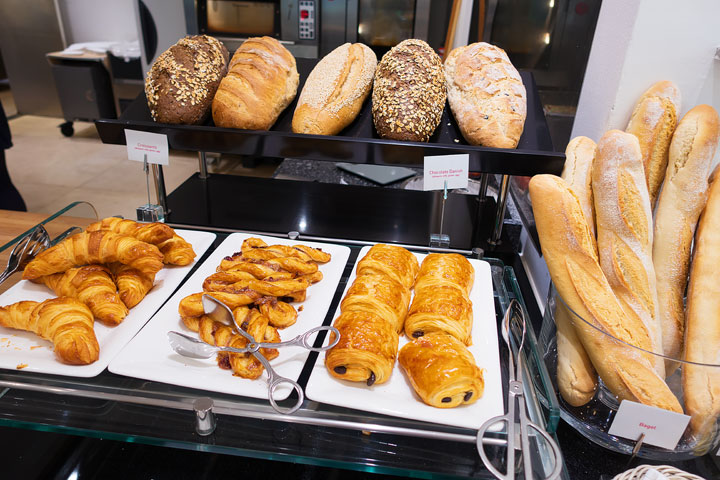 Fresh pastries every morning made in-house by their pastry chef.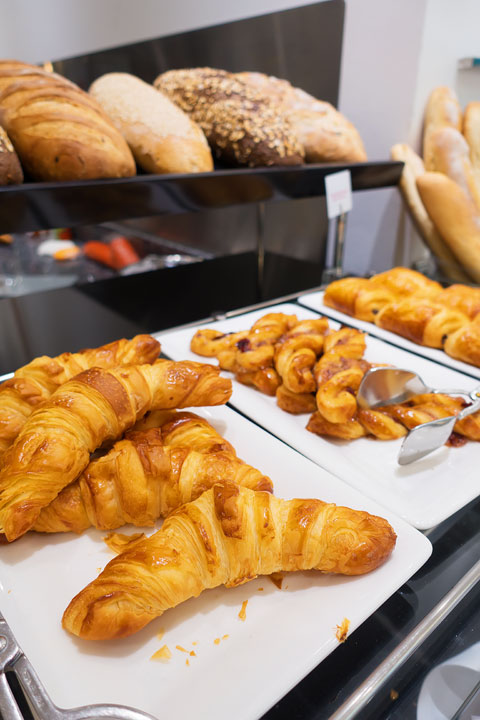 The croissants were seriously just like Paris. So good!!
---
Prague Travel – How To Get Around In Prague
Prague is such a beautiful, walkable city, but sometimes you just need a taxi. Thank goodness Prague has Uber! Have you heard of Uber?? It's your own personal, private car service and it's cheaper than a taxi. Much, MUCH cheaper. All you do is download the Uber app, and it will tell you how long it will take for a car to get to you. Usually it's around 5 minutes. Just click Set Pick Up Location and your private car is on it's way. You even set your destination so you don't have to worry about your driver not speaking English or not knowing where to take you. It's all done through the app.
No need to wait outside in the cold, heat, or rain for a taxi — the app sends you a notification when your driver is getting close, and again when they have arrived. You can add a credit card or Paypal account to your Uber account, so you never to worry about paying the driver. It's all done through the app — no money exchanges hands. You get in the car, the driver takes you to your location, and you get out. No fumbling with paying, you can just get out and leave! Tip is even included. It says so on their webpage that it's built into the price of the service. It's so much easier than a taxi! Uber is seriously the fastest, best, and safest way to get around in Prague!
---
Like this Post? Save it on Pinterest!