Of all the concentration camps in history, Auschwitz was the deadliest. Here are 29 photos that show what it's really like to visit the Auschwitz memorial.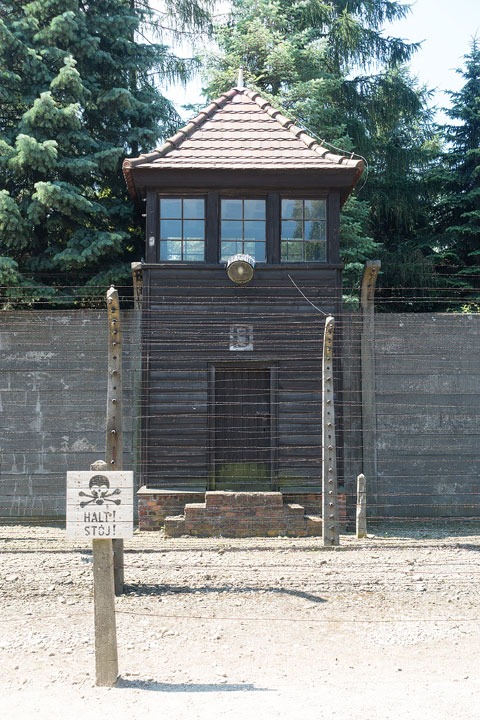 One of the main reasons I decided to go Krakow, Poland this summer is because of Auschwitz. I know that may seem like a bizarre choice for a summer vacation. I knew it would be hard, but it was also important to me to visit a place that had such a significant impact on our history. What astounds me is that the unspeakable crimes that happened here were really not that long ago. It's important for us to remember that, or they could easily happen again today.
Below I will share my account of this visit. Please note that some of the photos and content are unsettling. Please proceed with caution.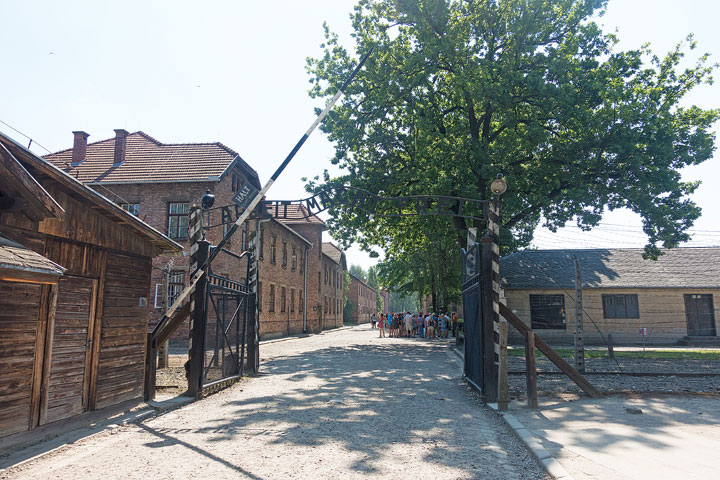 Auschwitz Main Gate
This is the main gate to the Auschwitz concentration camp, where every victim entered. The gate reads "Arbeit Macht Frei" which means "Work will make you free." The prisoners thought they were going to labor camps, but in reality this was camp designed for mass extermination. Less than 10% who walked through these gates survived.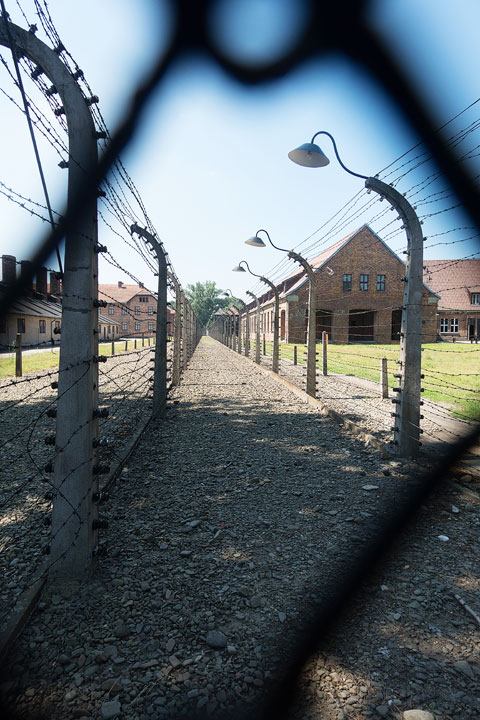 All around the camp were gates and barbed wire fences.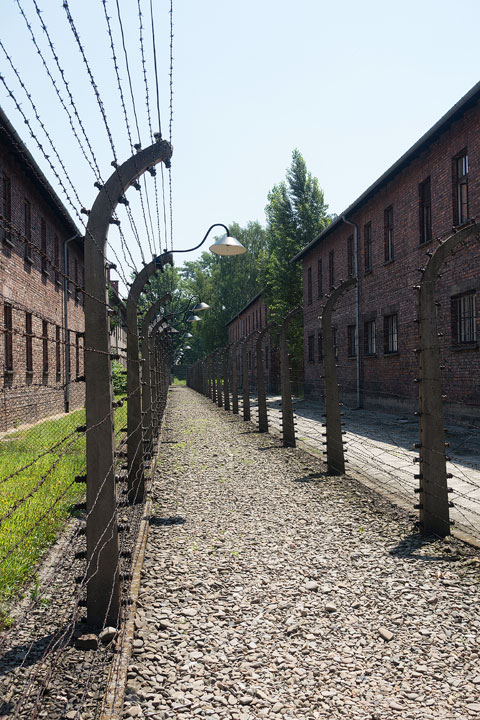 Double barbed wire electrified fences with armed guards made escape virtually impossible.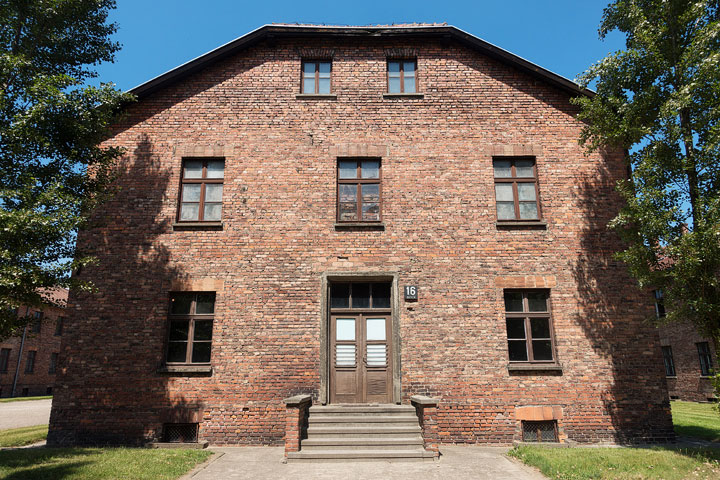 Auschwitz Concentration Camp Barracks
This is one of the barracks, still standing. Over 1,000 prisoners were held in one single barrack.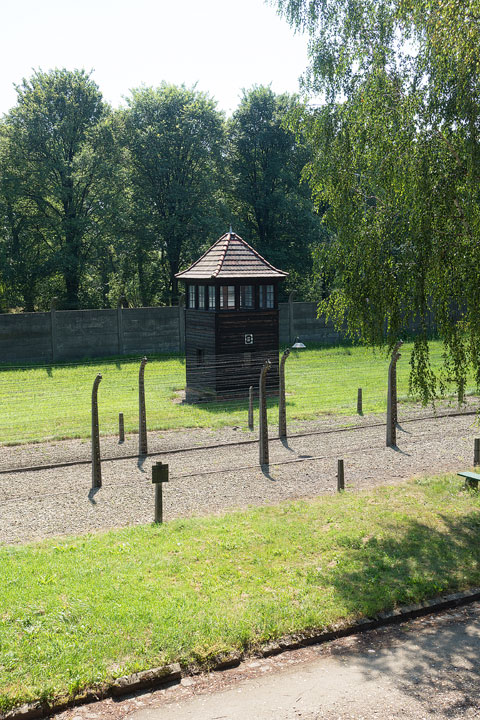 From the barrack windows, all you could see were gates, fences, and the watch towers where the soldiers would sit with machine guns waiting to shoot anyone who stepped out of line.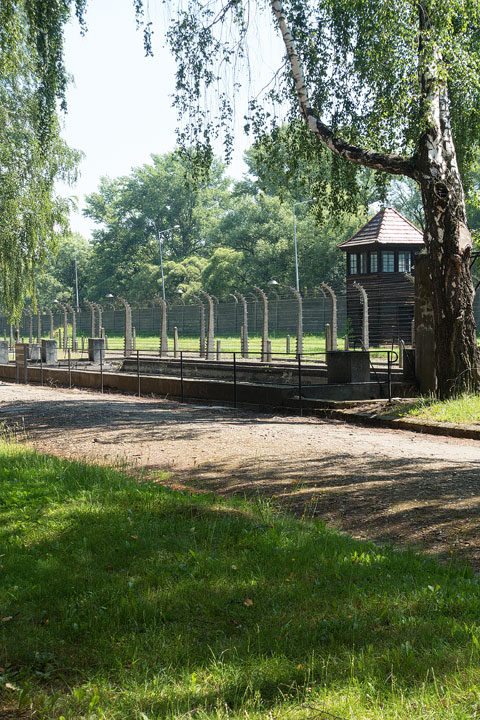 Fear was everywhere.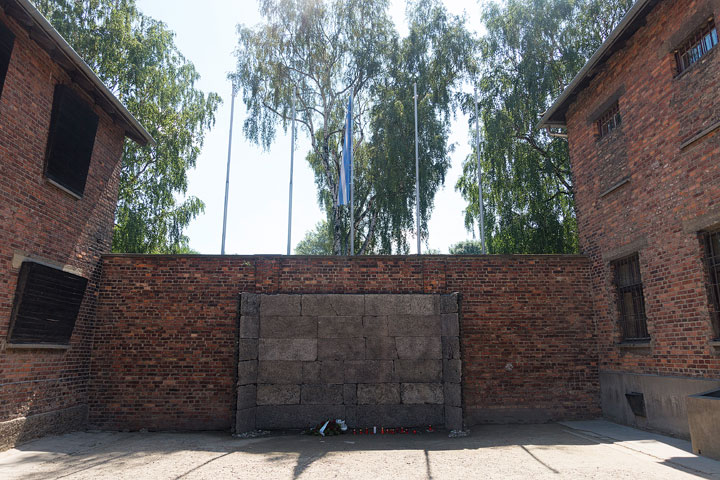 Life in the Concentration Camps
This is a courtyard between two barracks. If you look closely you can see the windows of these barracks are boarded and bricked up. The soldiers did not want the prisoners to see what was going on in this courtyard.
This wall is where mass shooting executions took place.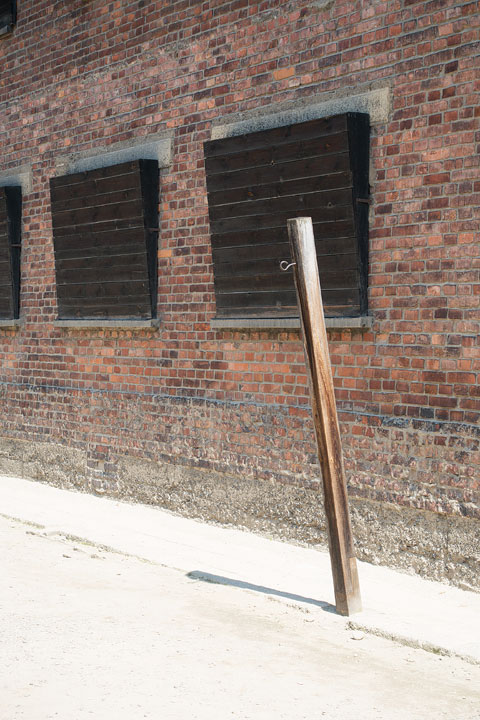 Also in this courtyard is a torture device. Victims here would have their hands tied behind their backs, then their hands would be tied to this pole. The pole is probably 6 ft high, so they would be dangling there with their hands tied behind their back and pulled over their heads, arms and shoulders popping out of socket.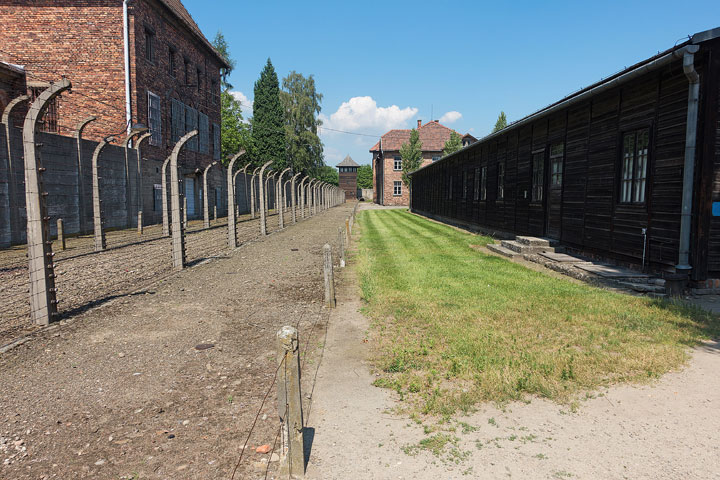 You would be shot for even stepping on the dirt near the fence here.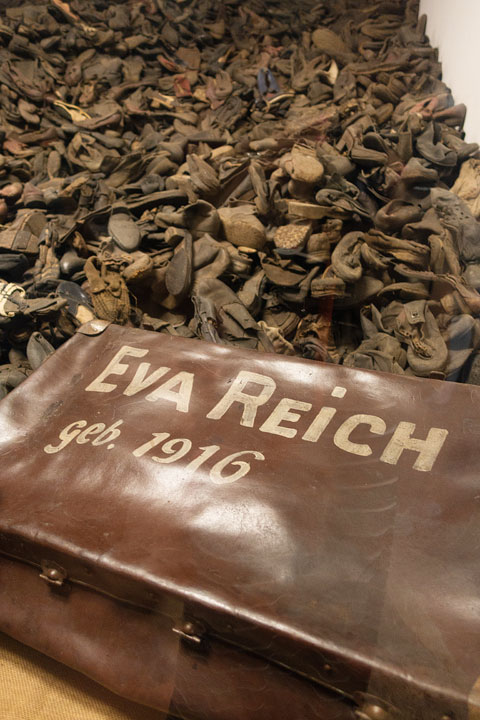 Auschwitz Memorial
Inside the barracks is a memorial to all the personal items stolen and collected from the victims. There were walls and walls of shoes, suitcases, eyeglasses, hairbrushes, home goods, toys, even human hair that had been shaved and collected. It was disturbing.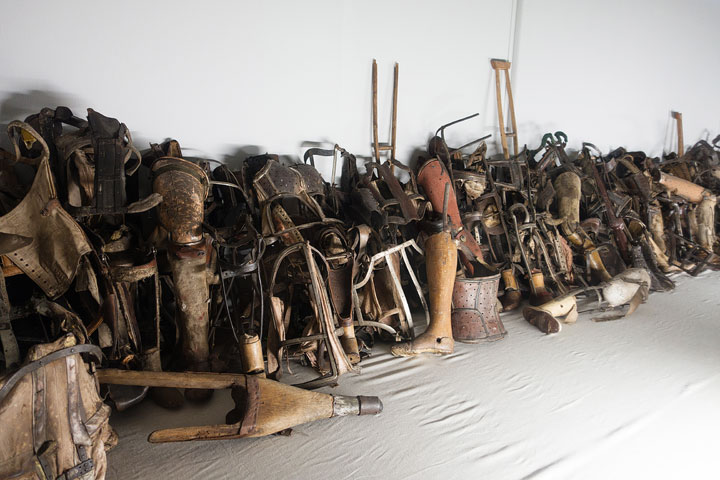 Medical equipment like crutches and braces were confiscated from the victims.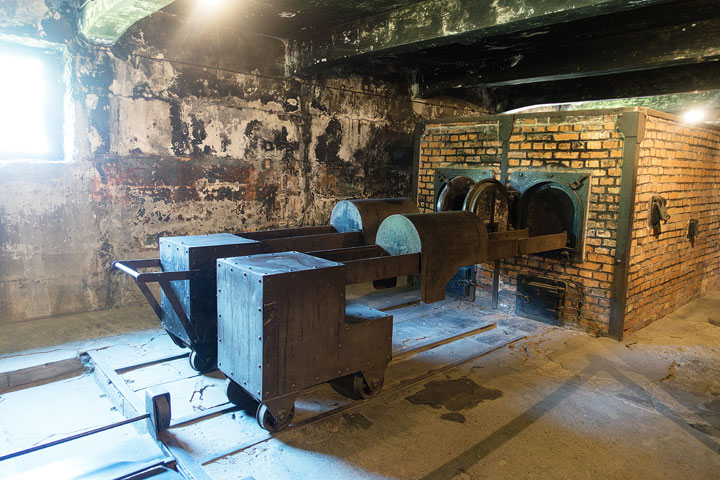 Auschwitz Gas Chamber
Next were the gas chambers.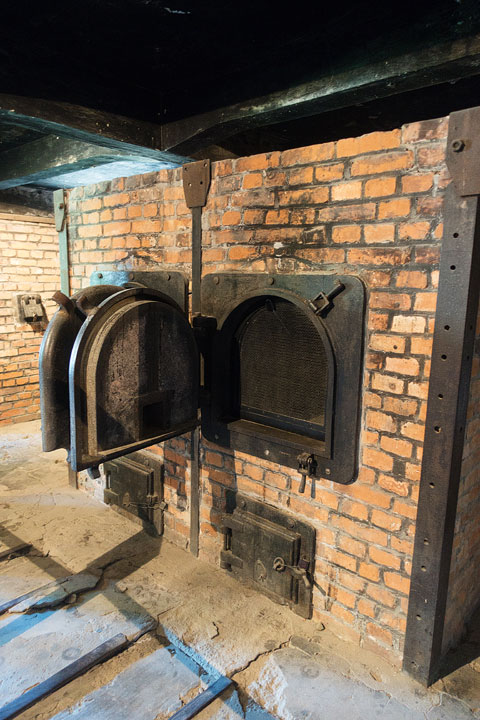 The ovens are still there.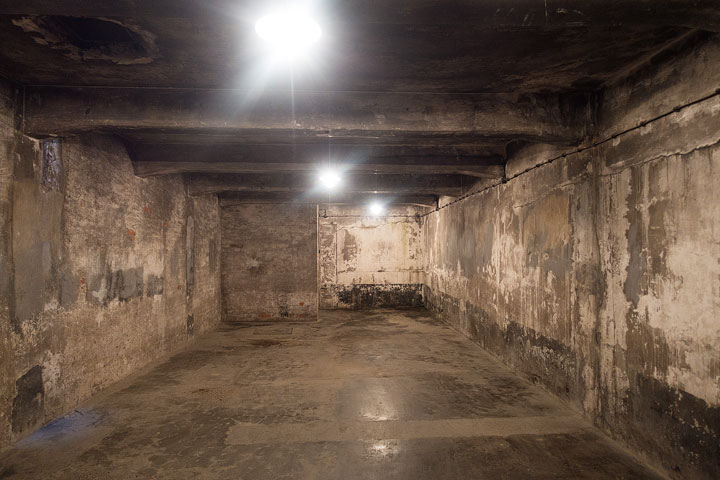 This was the actual room. Prisoners were handed a bar of soap and a towel, and told they were taking a shower.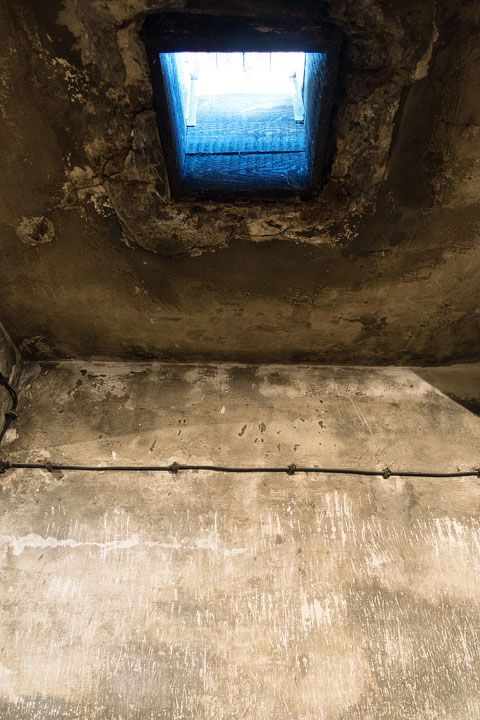 But in reality, cyanide was dropped through these windows in the ceiling.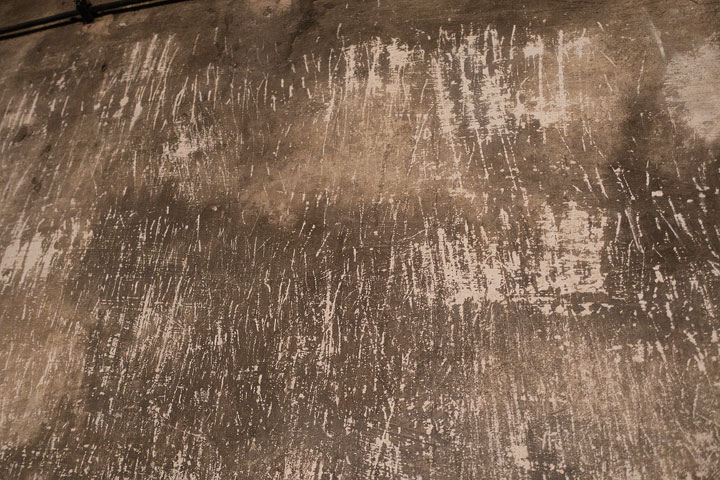 You can still see the scratches on the walls from those trying to escape.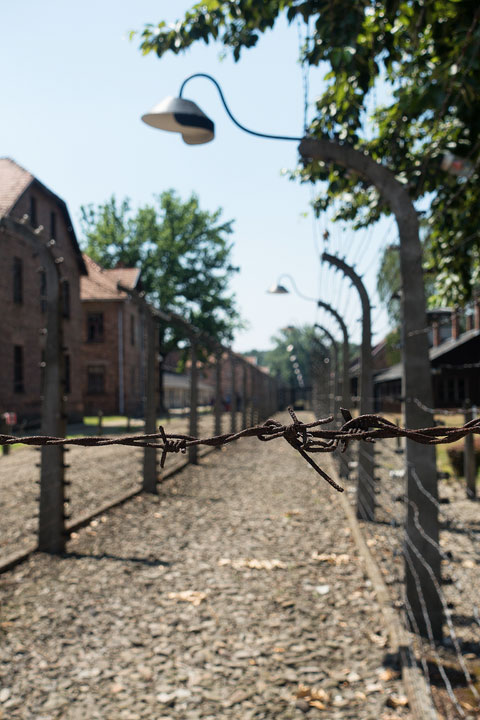 Over 1.1 million people died at Auschwitz.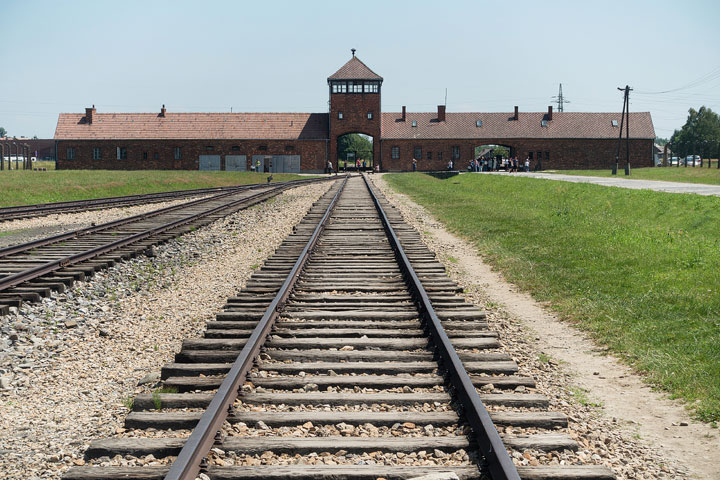 Birkenau
Auschwitz wasn't big enough to hold all the prisoners, so they built a second camp, Birkenau.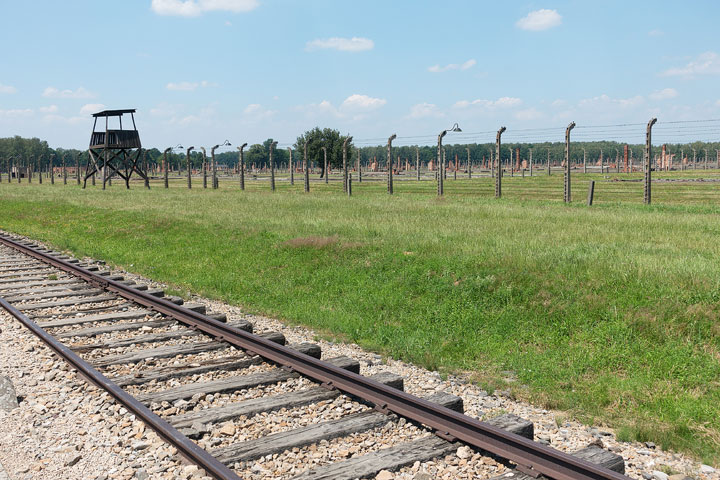 They built a train track that ran directly into the middle of camp for faster deportation of the Jews.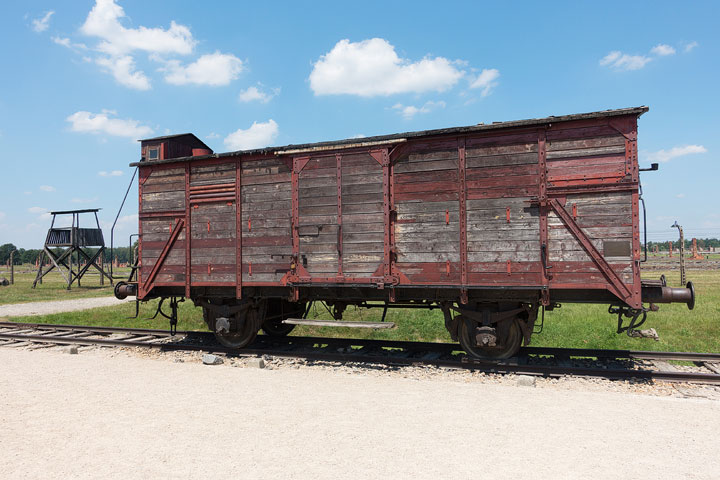 Train To The Death Camps
These are the cars that transported the Jews. They were originally meant for cattle. If you were standing shoulder to shoulder in a cattle car of this size, maybe 20 people could squeeze in. The Nazis packed in a minimum of 80 people in these cars. They were held captive in these cars for sometimes an entire week while they were being transported. They had no access to food, water, or toilets during the trip. Most did not even survive the trip to the camp.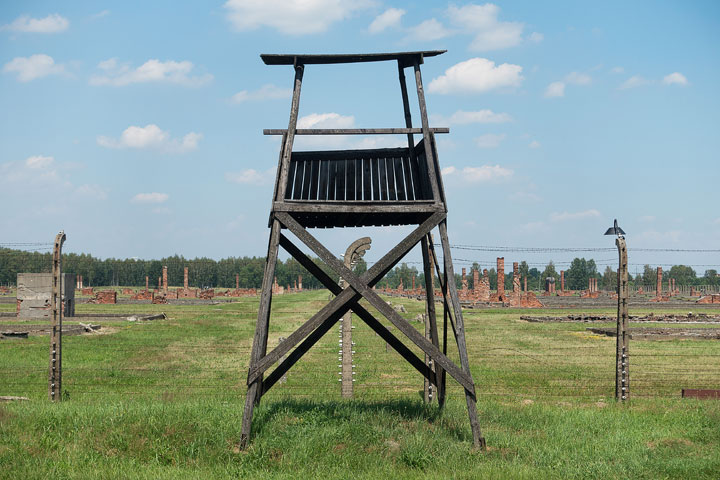 Birkenau was much, much bigger than I thought it would be. Although most of the barracks were destroyed, you can see where they used to be. There were rows upon rows.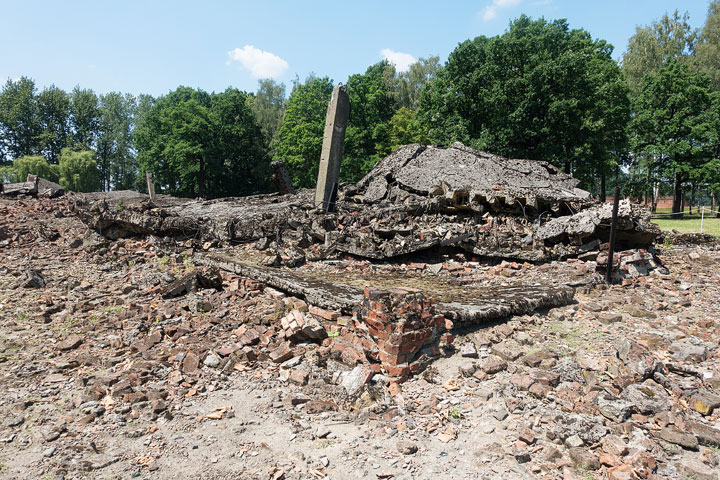 The Sonderkommandos
The Nazis destroyed the crematorium here in an attempt to hide their horrible crimes.
After the prisoners were gassed in the crematoriums here, the bodies then had to be transported to the ovens and burned. The Nazis did not want to do such a horrible job, so they made the other prisoners do it. These prisoners were given the name Sonderkommando. The Sonderkommandos were separated from the other prisoners and never lived longer than 6 months because the Nazis didn't want word spreading about what was actually happening.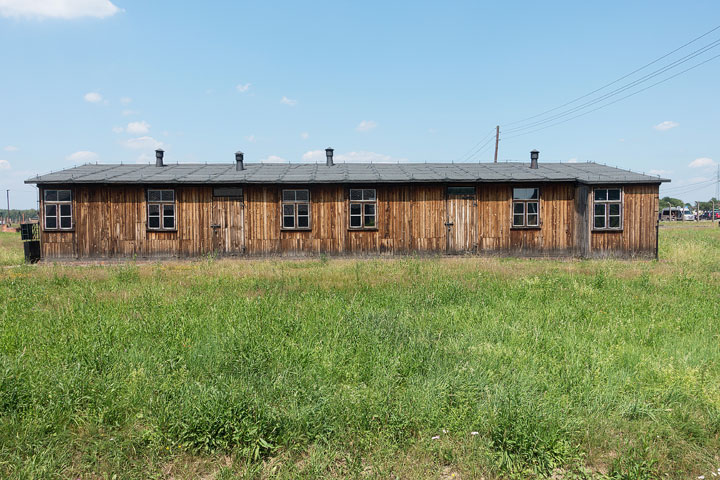 Birkenau Concentration Camp Barracks
The primitive barracks where the prisoners lived at Birkenau were very sobering.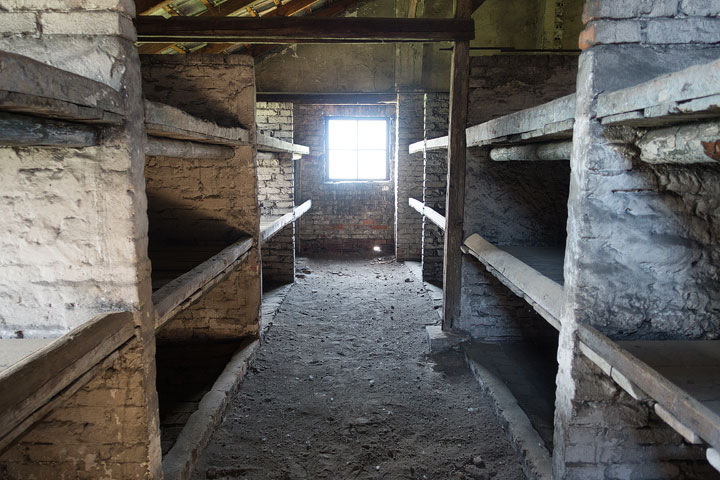 I've read many memoirs from Auschwitz and Birkenau and the accounts described them in exact detail.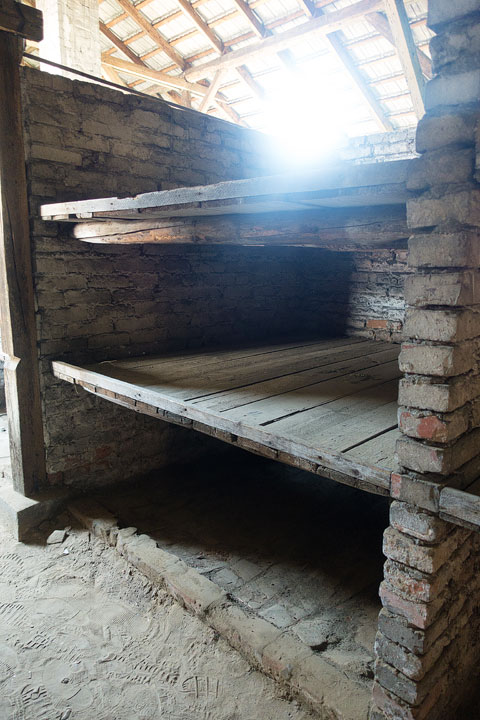 The prisoners slept on these three layer bunks. The bunks are just hard wooden shelves with no mattresses or even straw for cushioning. The bottom bunk is just dirt and brick. I cannot imagine sleeping on bricks then having to get up the next morning and do hard labor all day.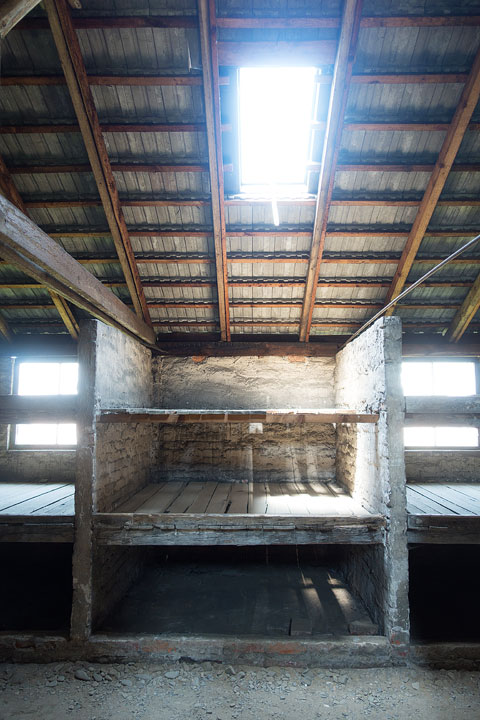 Each bunk is about the size of a queen size bed. So two people could fit on each level. But no. A minimum of EIGHT people were crammed on each level. Imagine your 7 closest friends and being crammed with them on a queen size bed.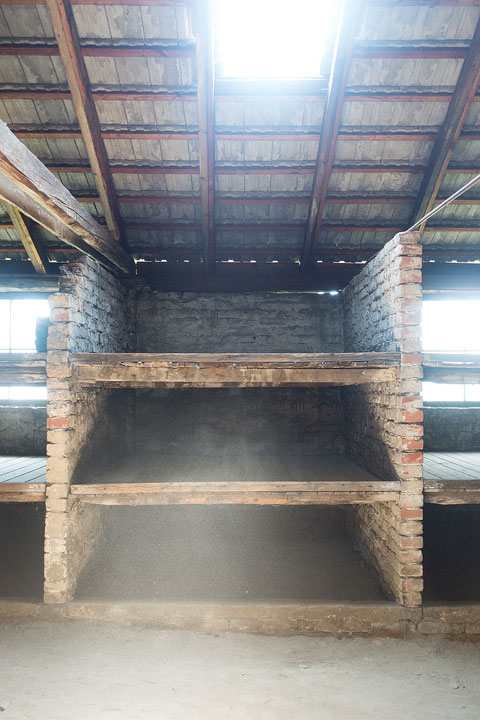 Just quietly walking through the barracks, I kicked up so much dust and dirt. I can't imagine having to breath this stale, dusty air day in and day out.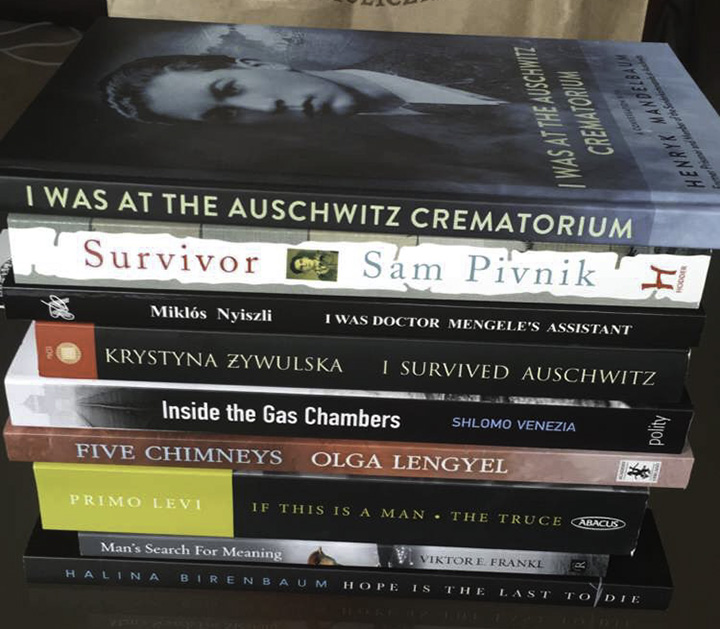 Stories from Holocaust Survivors
I am always looking for memoirs and survival stories from World War II. If you want to learn more about Auschwitz, Birkenau, and the war from a first hand account, here are three of my favorite memoirs:
The Hiding Place
Rena's Promise: Two Sisters in Auschwitz
Unbroken – Not about Auschwitz, but an amazing survival story from WWII.
If you have any other recommendations for me, I would love to hear them.
---
If you made it this far, thank you so much for reading. It know it was hard, but I think it's also important that we don't forget.