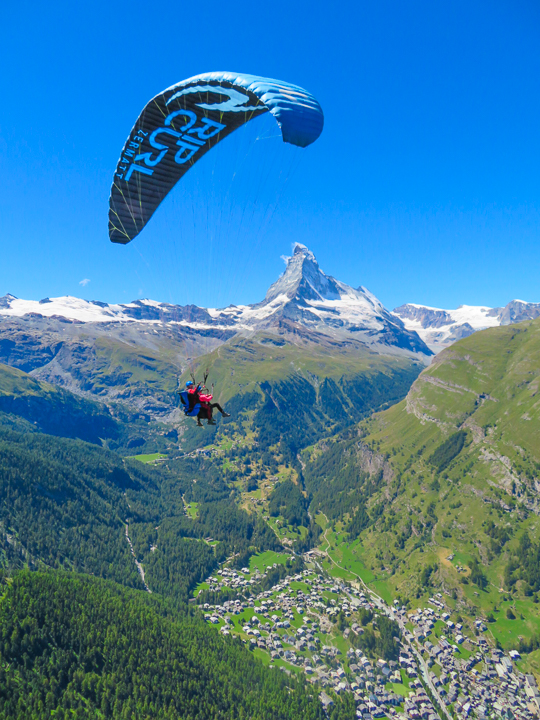 While I was in Zermatt, I had the most amazing, once-in-a-lifetime experience with FlyZermatt Paragliding.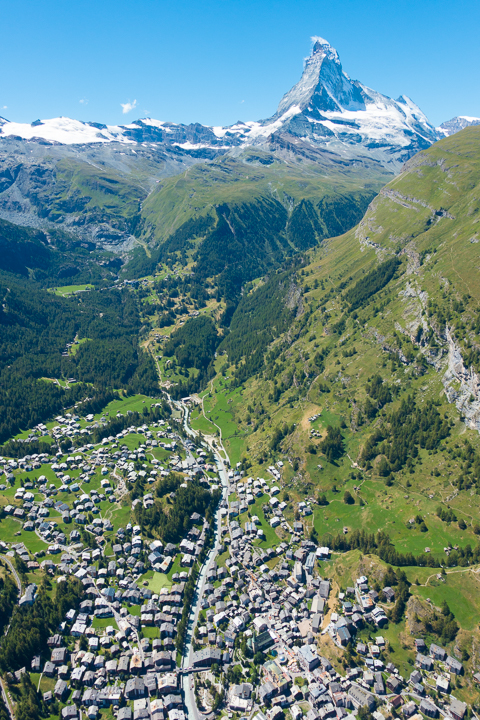 I went paragliding for the first time with the most breathtaking, jaw-dropping views EVER — with the Matterhorn in the background!!!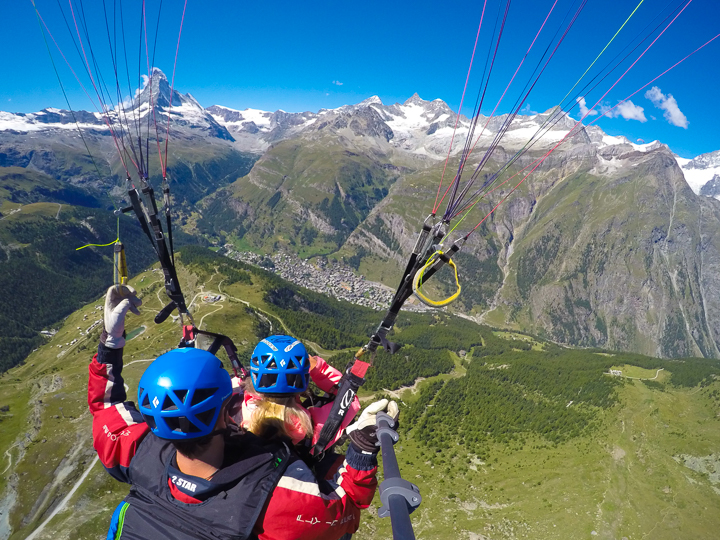 Let me assure you, it was NOT scary at all.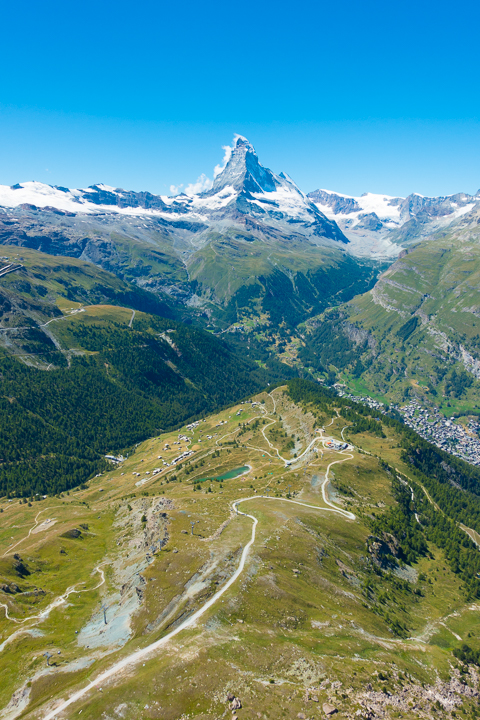 It felt exactly like parasailing at the beach.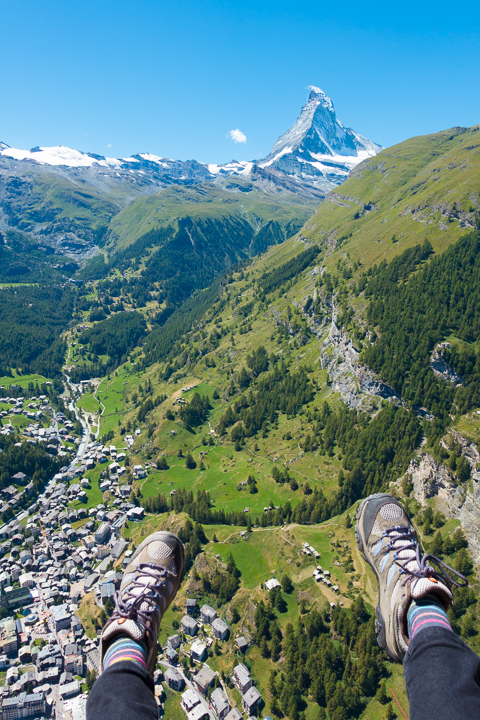 But a MILLION times better!!!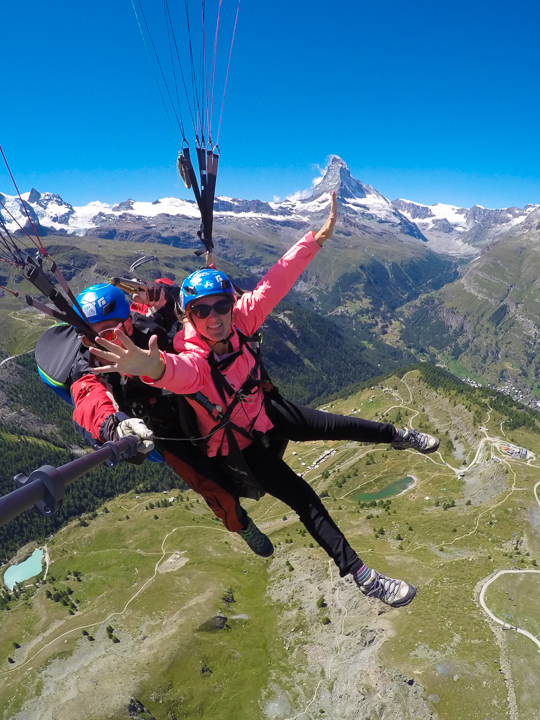 You're sitting down in a relaxed position, you float gently through the air and there's no free fall drop.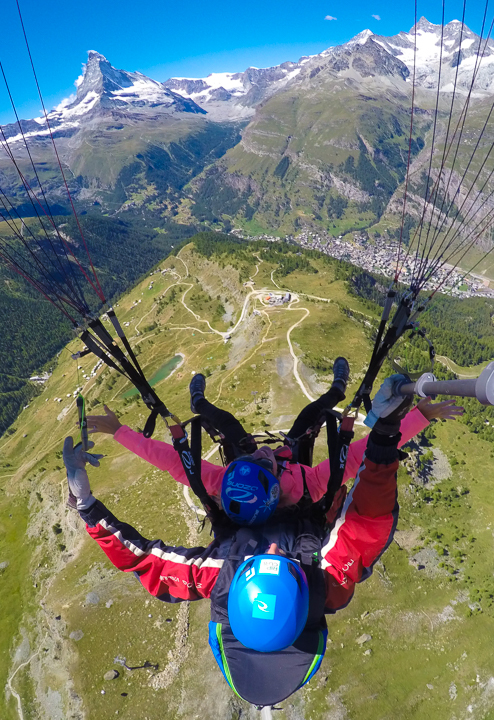 It's so fun and easy! And the views!!!!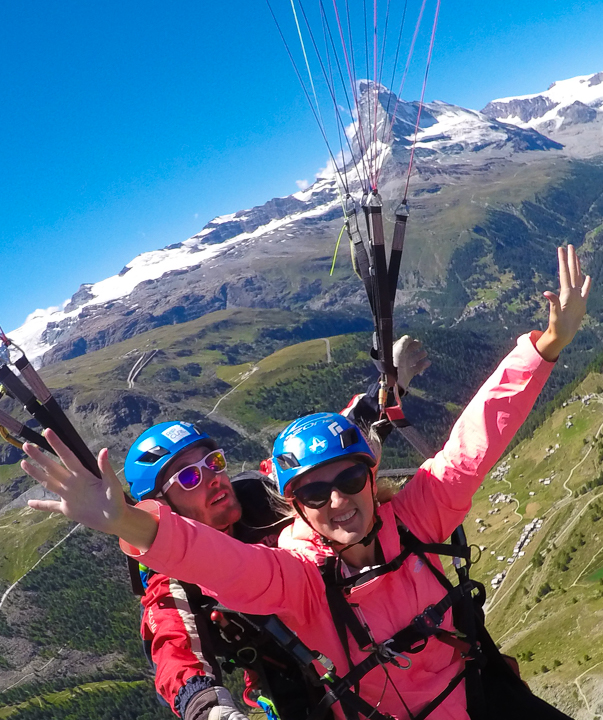 If you are ever anywhere near Switzerland you HAVE to put paragliding in Zermatt with FlyZermatt Paragliding on your bucket list!!!!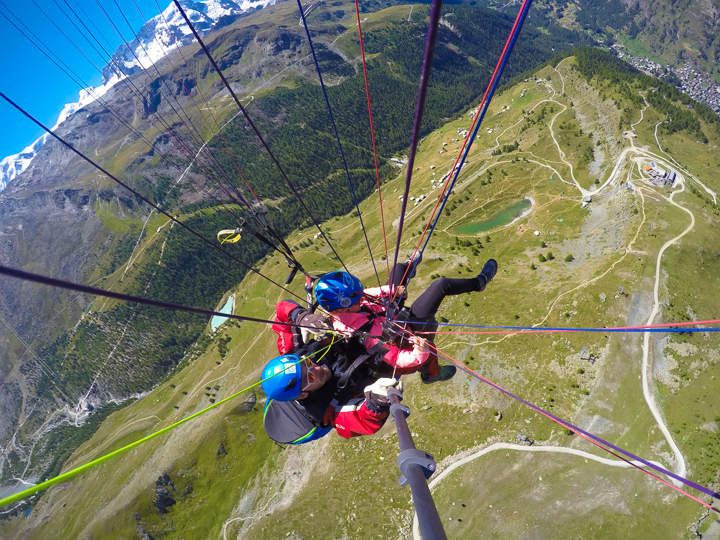 If you mention "Kevin and Amanda" at FlyZermatt.com you'll get a free T-shirt to remember your flight by!! They have lots of styles and they're super cute!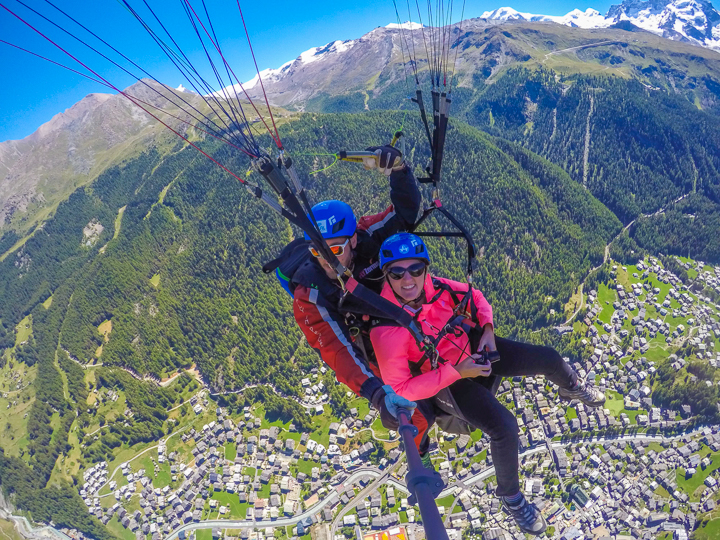 I can't imagine a better or more beautiful place on earth to go paragliding. If you are only going to do it once, make it here!!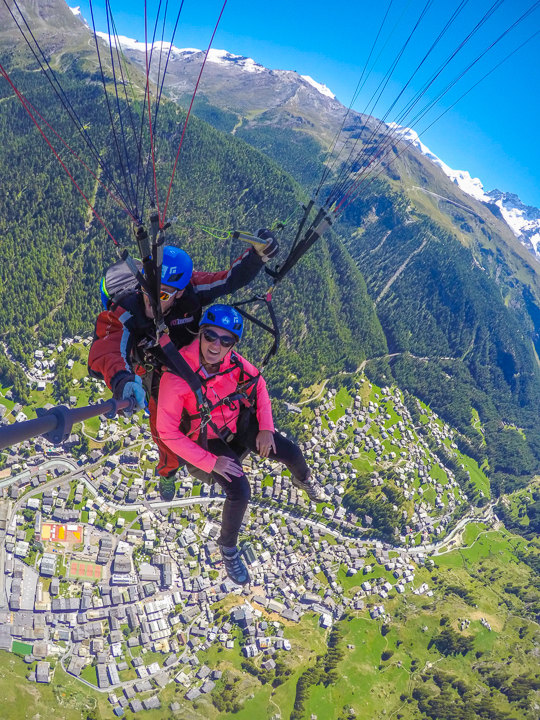 If you want the best photos and videos ever, be sure to request Alan as your pilot. He's the best!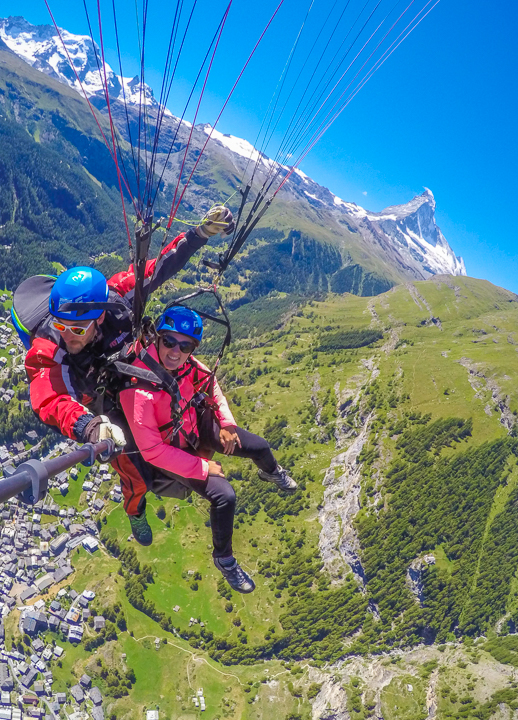 The Fly Zermatt office is right across the street from the train station when you arrive into town, so the best thing to do is head there when you first get into town and talk to them about when the best flight times would be and go ahead and make an appointment ASAP.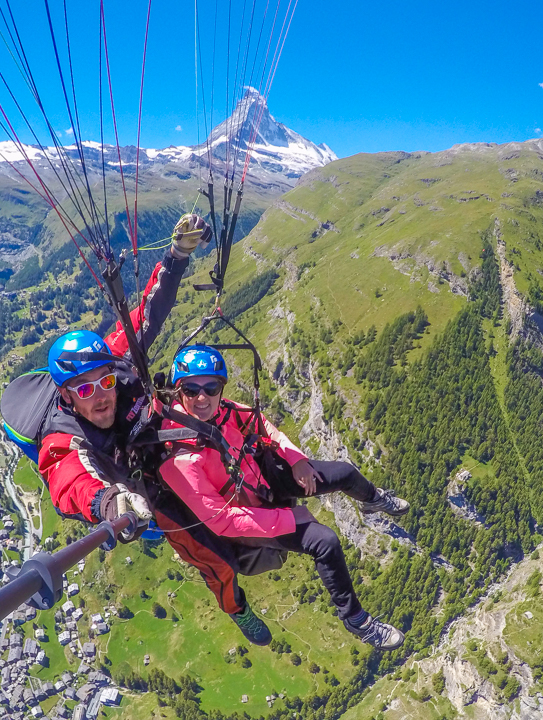 They can also make tons of awesome recommendations for other things to see and do in Zermatt.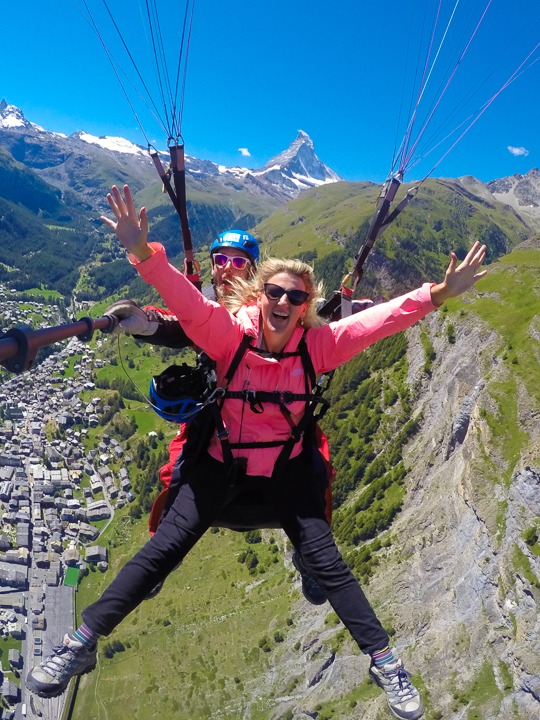 I would've never known about the reflection at Rifflesee or the other hike I did without the advice from FlyZermatt.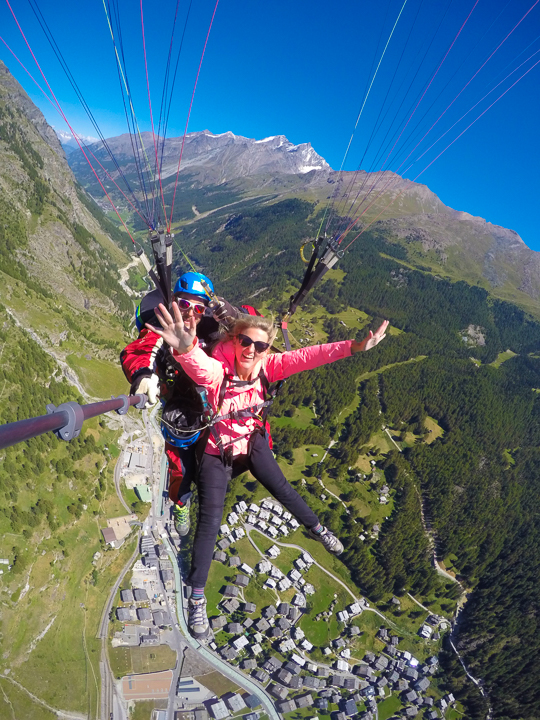 The guys at Fly Zermatt honestly enhanced our experience in Zermatt so much — it definitely would not have been the same without them!
Press Play Below!!
Here's a short video of our flight!!! I requested tricks at the end which is why I am screaming, lol!!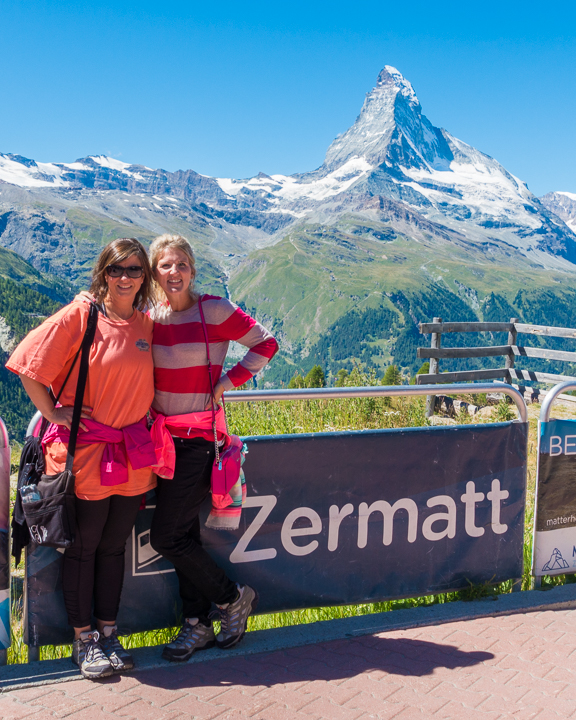 Without a doubt, this 100% needs to be on your bucket list!!!
Don't forget to tell them Kevin and Amanda sent you and get your free tshirt!!! :)
Thanks so much to Trimm Travels for the first photo in this post!! :)
Until next time!! xoxo