Disneyland Paris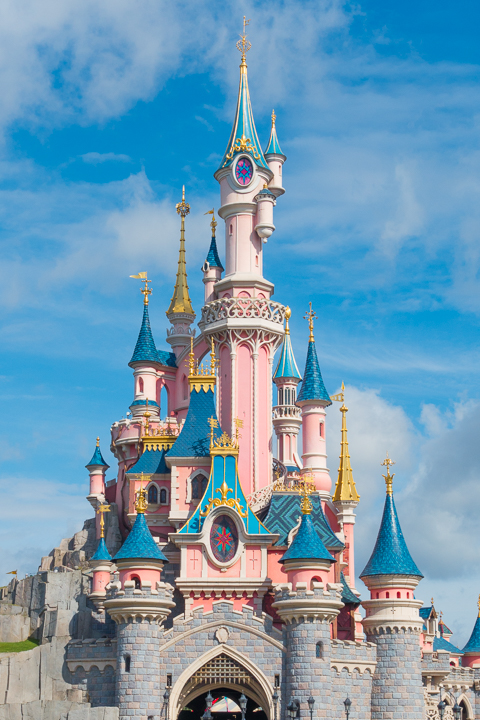 Oh my gosh you guys. No matter how old you are, Disney is always so magical! I was so excited when Kevin and I got to go to Disneyland Paris this summer. Taking those first steps through the gate, walking down Main Street…. I felt like a kid again!! The happiest, most magical place on earth… in the most romantic city on earth! I wanted to get Mickey Ears, Disneyland Paris souvenirs, ride all the rides, and of course eat all the food! ;)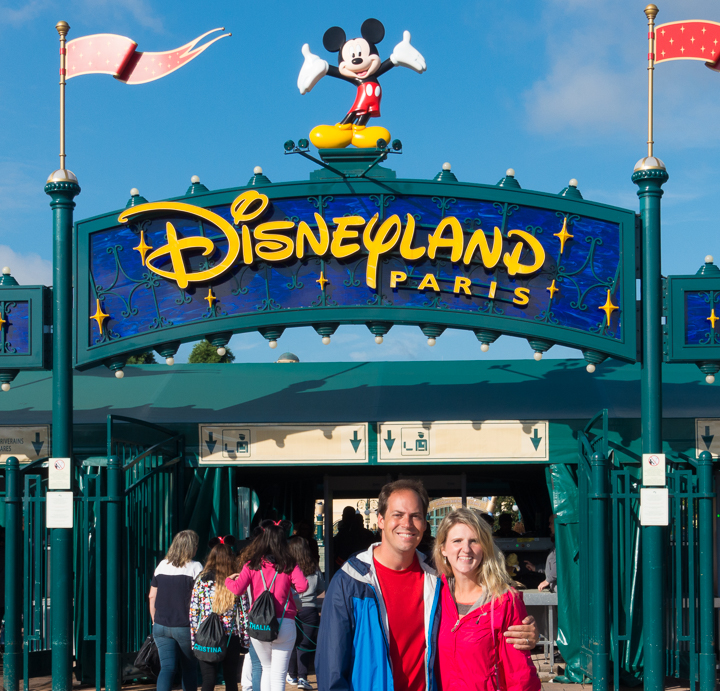 Getting to Disneyland Paris is very easy from Paris city center. It's about 20 miles outside the city, and you can take a short, 40-minute train ride right to the front gate.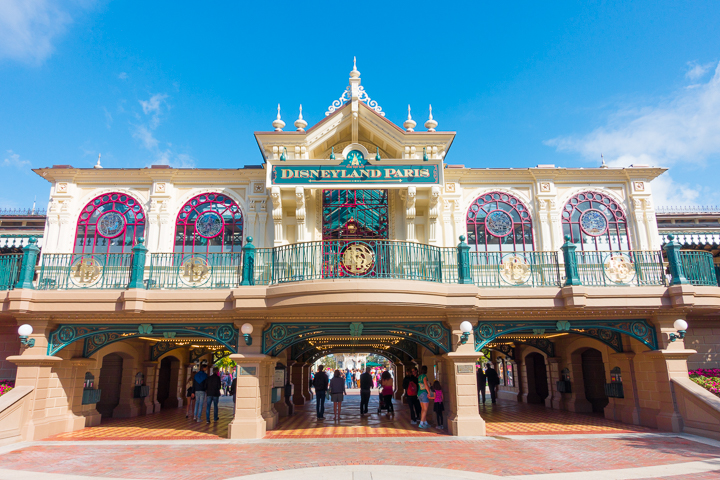 Here's how to get to Disneyland Paris from Paris city center:
From one of the departure stations below, buy a ticket the morning of and get on the RER A (Red) train towards Marne-la-Vallée. Trains start around 5:30 AM and leave every 15 minutes. We planned to get there about 30 minutes before the gates opened.
Departure Stations: Charles de Gaulle Etoile, Auber, Chatelet Les Halles, Gare de Lyon, Nation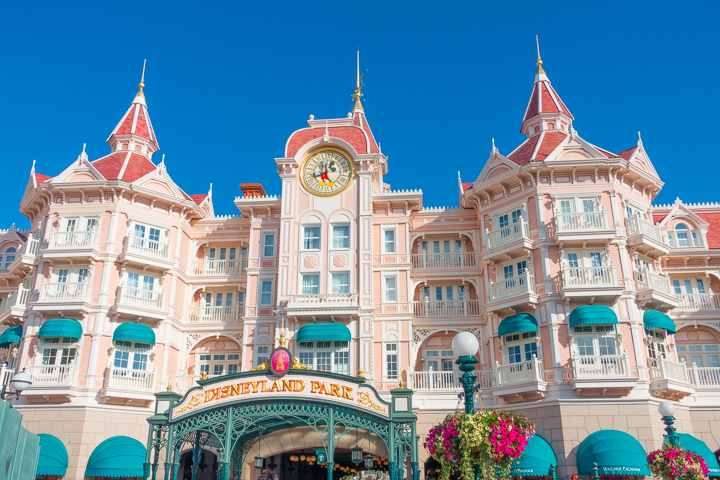 The very last stop on the train is Marne-la-Vallée / Chessy, right at the front gates of Disneyland Paris. You don't have to worry about changing trains or missing your stop!
A one-way train ticket is 7.60€ (as of August 1, 2016).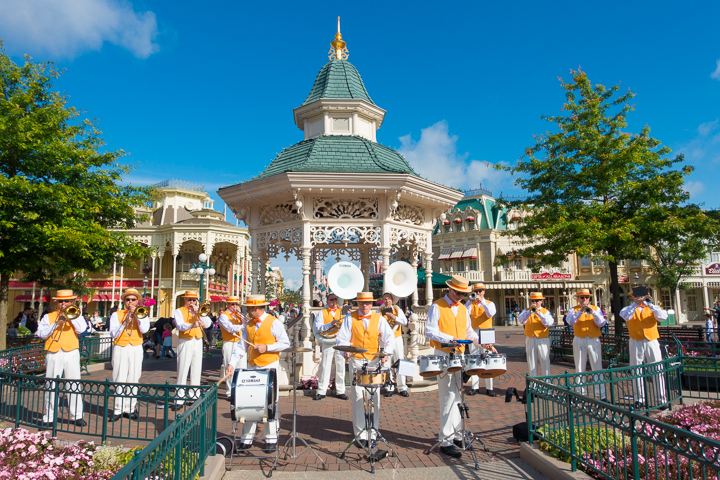 As soon as we walked in we were greeted by the band! It's so hard not to be happy when you're at Disney!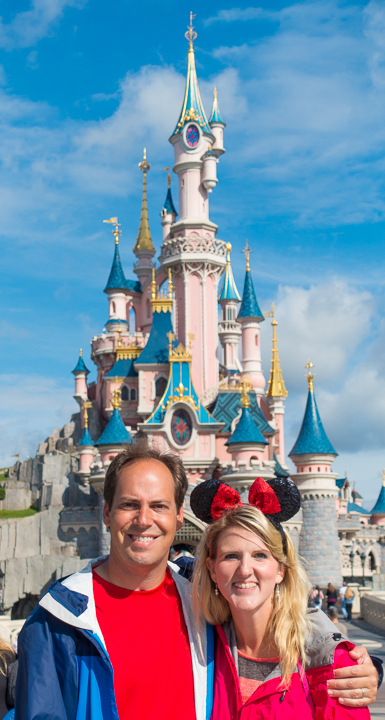 Had to get a Mickey Ears picture with the castle! :)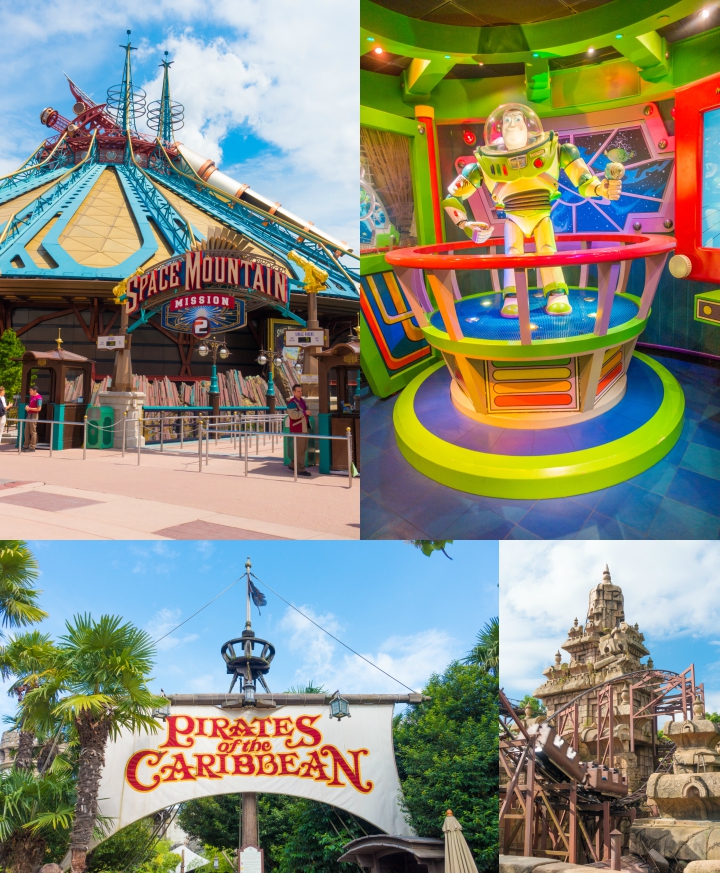 Some of the rides were the same, some were totally different! Loved Space Mountain… it even went outside for a second, unlike at Disney World and Disneyland in the US. There was never more than a 5 minute wait for Space Mountain!
We went in July, and in our experience, most rides were never more than a 15-20 minute wait. There were a couple popular rides that were a 60-minute wait, but they always had single rider lines, which is what we did, cutting the time down to 20-30 minutes.
Another fun thing… the characters on the rides speak French!! Loved hearing Buzz Lightyear speaking French! :)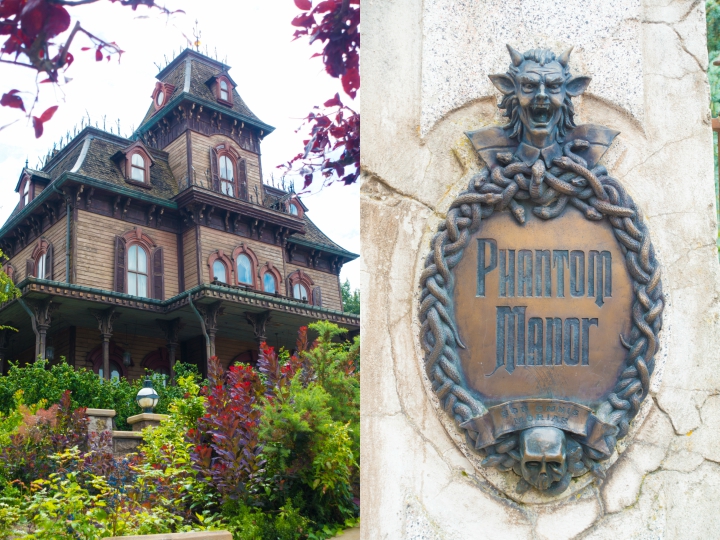 The Haunted Mansion is always one of my favorite rides… at Disneyland Paris it's called the Phantom Manor! :)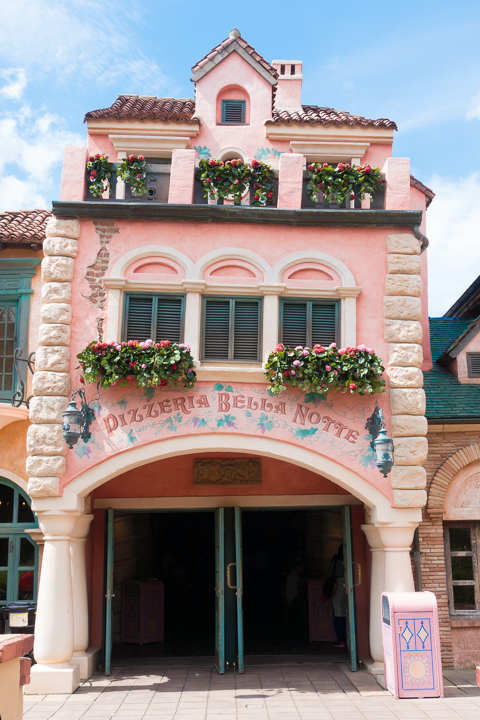 For lunch we stopped at Pizzeria Bella Notte…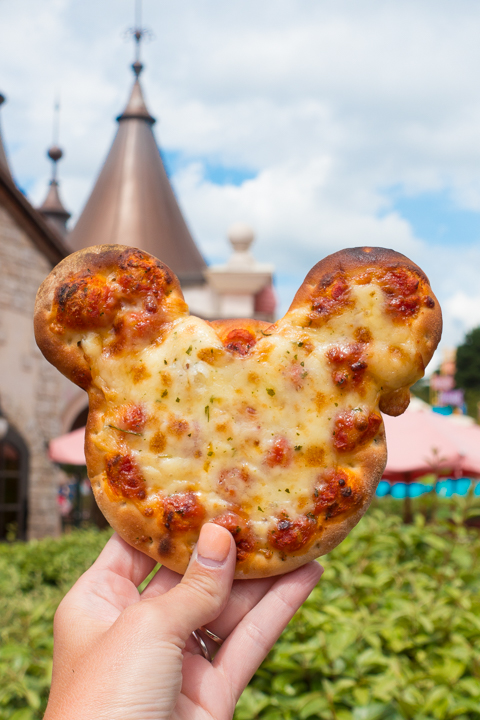 I had to get this fun Mickey pizza!!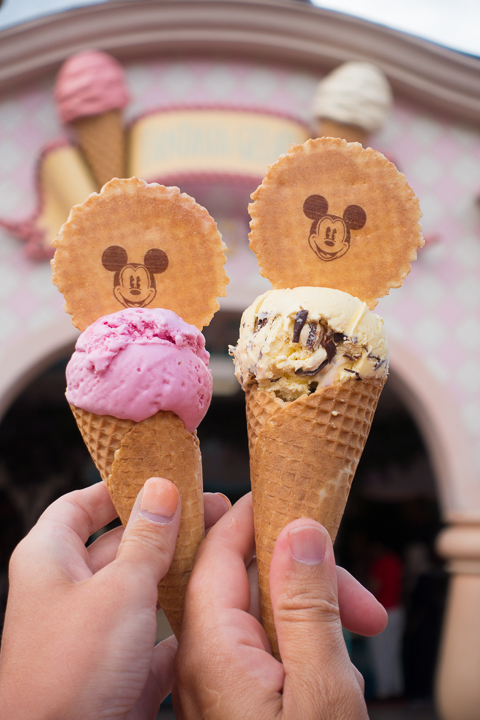 And right next door is Fantasia Gelati… couldn't resist!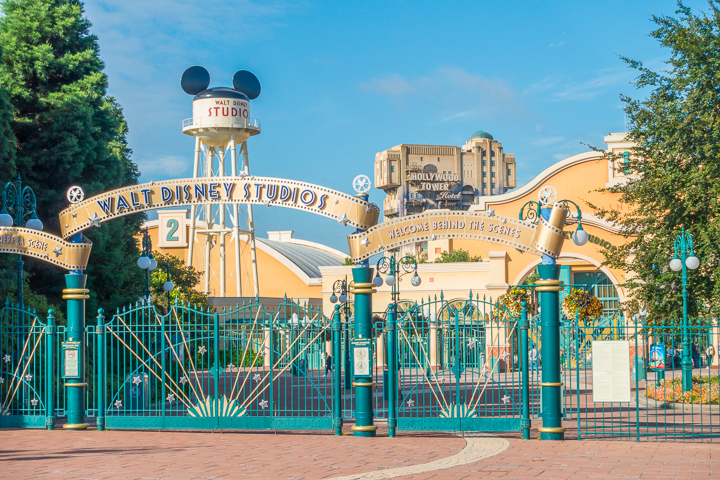 There are two parks at Disneyland Paris… Disneyland Park and Walt Disney Studios Park. After the spending the morning at Disneyland Park, we walked right next door to check out Walt Disney Studios Park!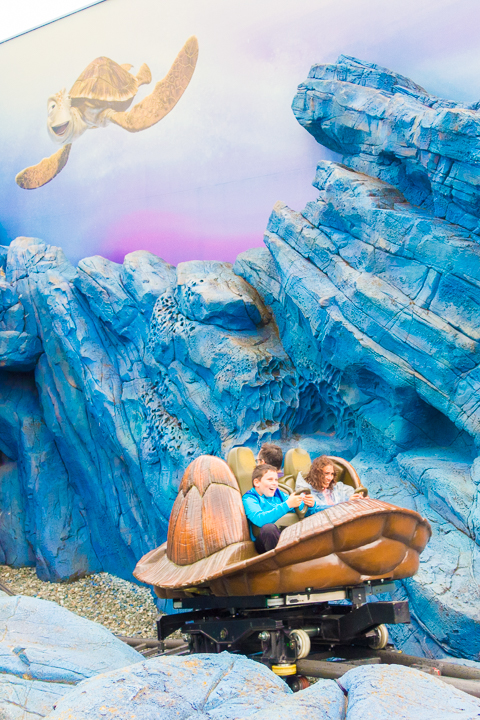 Here was my FAVORITE ride in the entire park… Crush's Coaster!!! It's a roller coaster, but you're in individual cars, like the one above… and they SPIN AROUND!!! Oh my gosh, it was SO fun. We rode three times!! Plus hearing Nemo and Crush speak French was the CUTEST thing ever.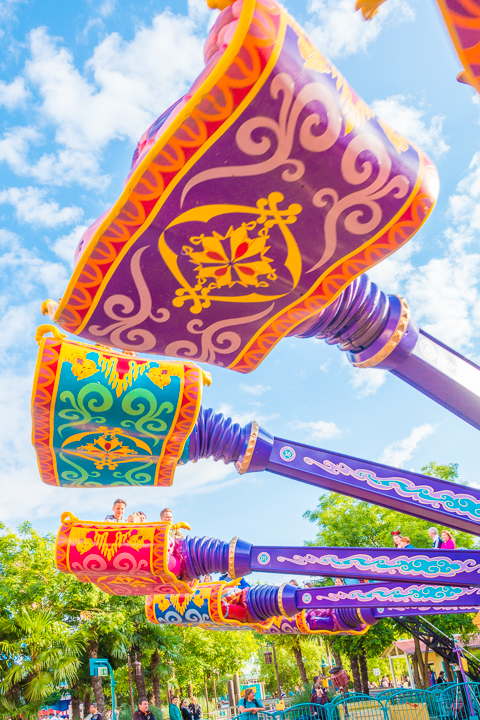 Magic carpet ride!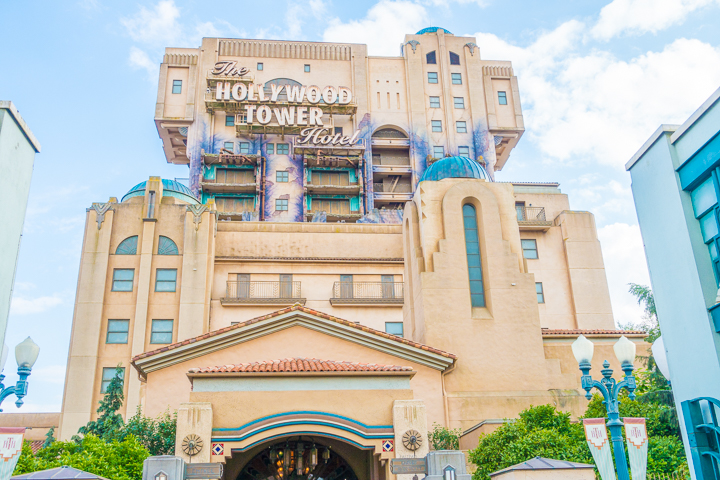 And my favorite… Tower of Terror!!! :)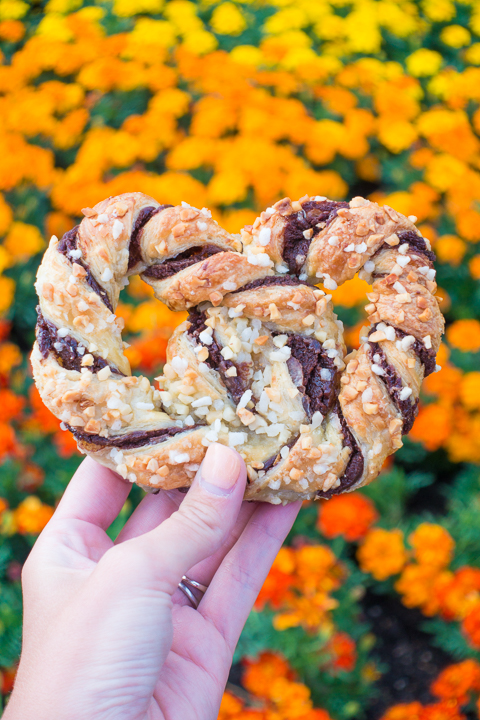 Couldn't resist this chocolate pretzel! :)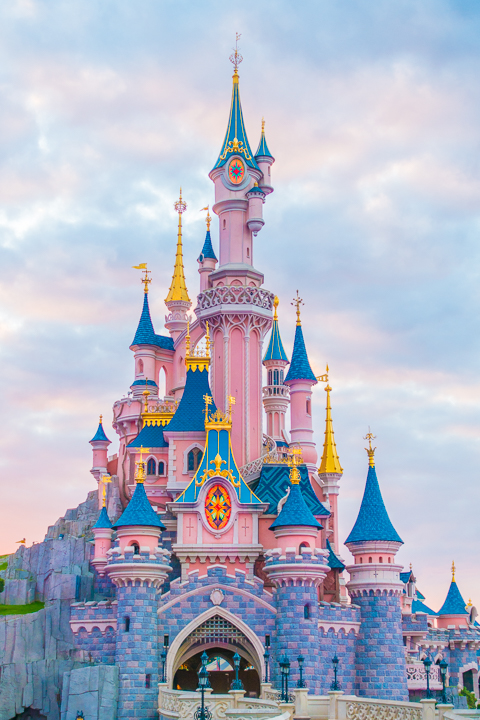 That night we headed back to Disneyland Park for the parade and fireworks.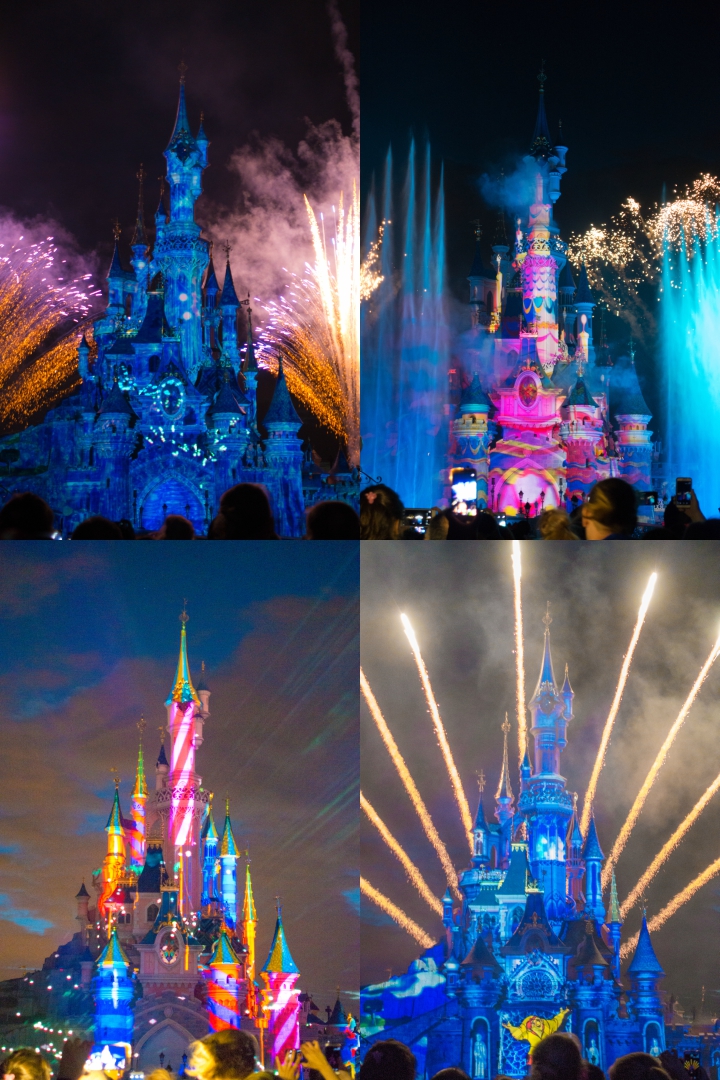 It was a fun music and fireworks show with lots of lights and lasers.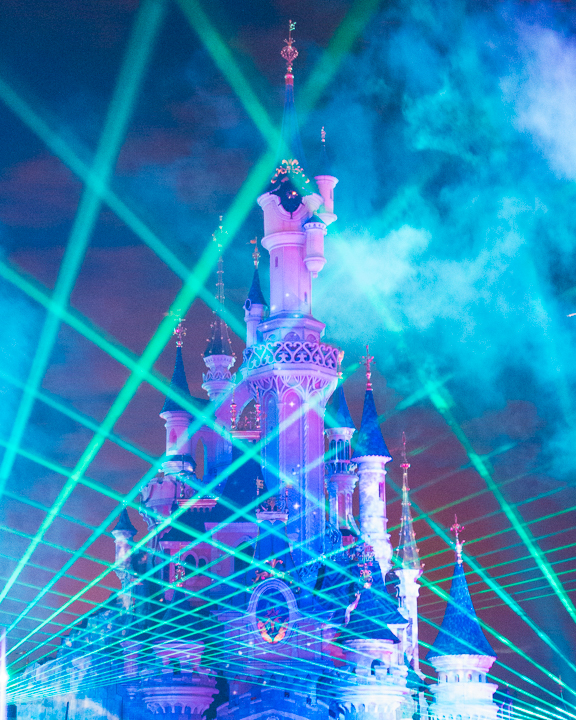 Such a fun, magical day at Disneyland Paris!! :)
Stay tuned… just one last post from Paris!! It's the one you've been waiting for… everything we ATE in Paris!! :)
Until next time!!! :)