This summer Kevin and I took a Viking River Cruise from Prague to Paris. You can read all about it here. We decided to spend a few extra days in Paris after the cruise. We got there right before Bastille Day, and we really wanted to be there for all the festivities, especially fireworks at the Eiffel Tower!
Here is a link to the exact cruise we took.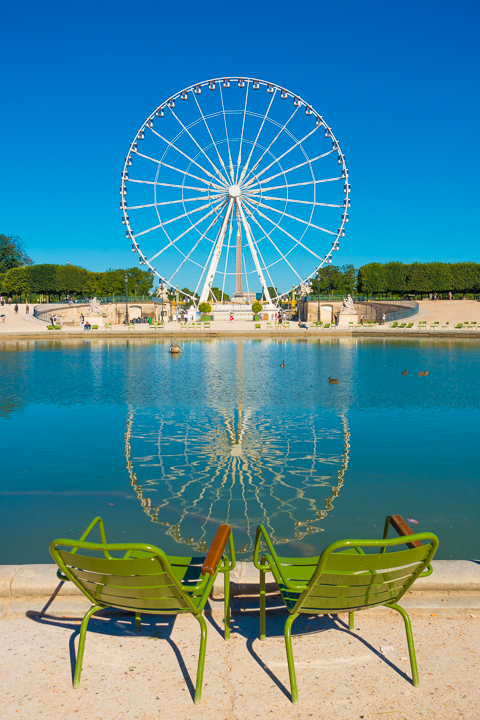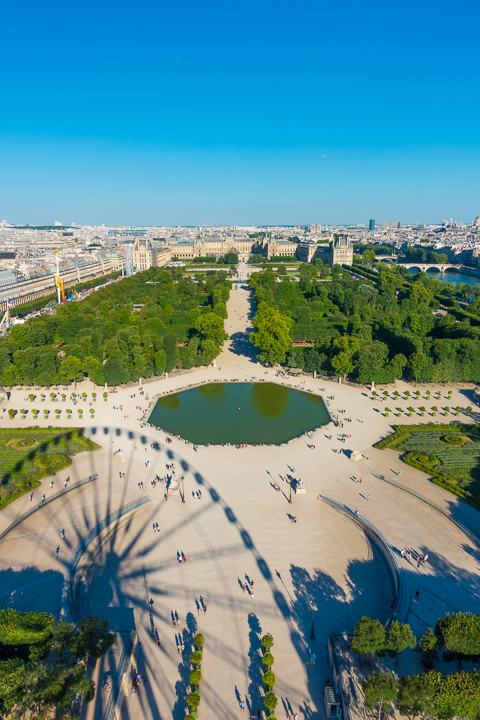 We Went To Some Of The Best Places To Visit In Paris
Our first day in Paris was a perfect lazy Sunday morning, no real itinerary, just walking and taking in this beautiful city.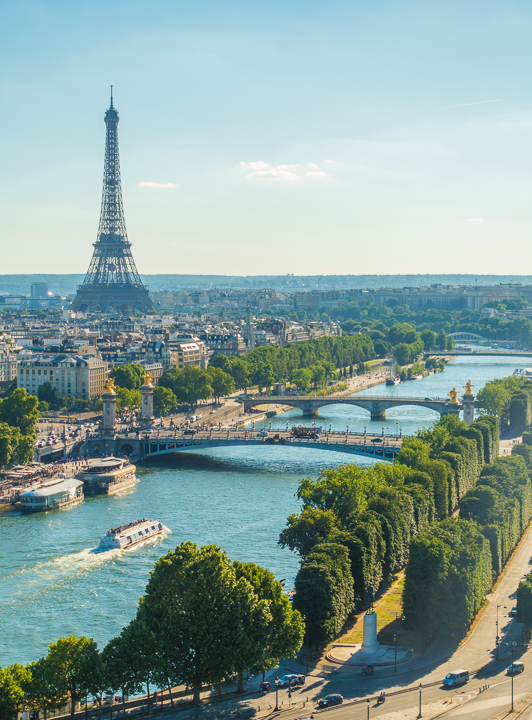 Just before sunset we came across the giant Ferris wheel at the Place de la Concorde and thought, why not?? :)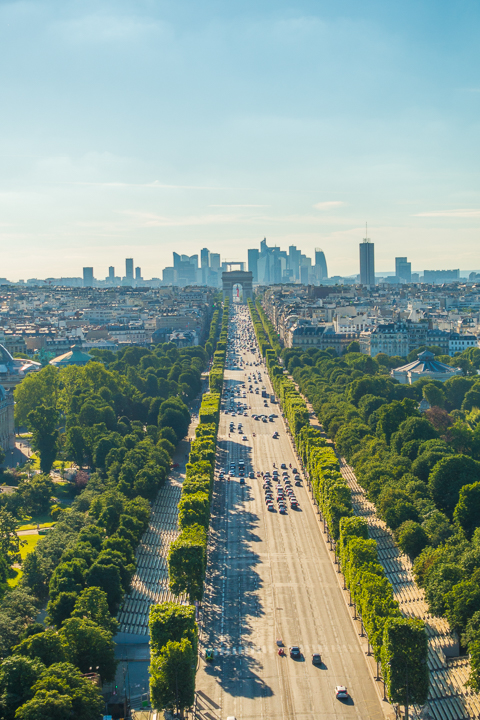 So fun! Gorgeous views.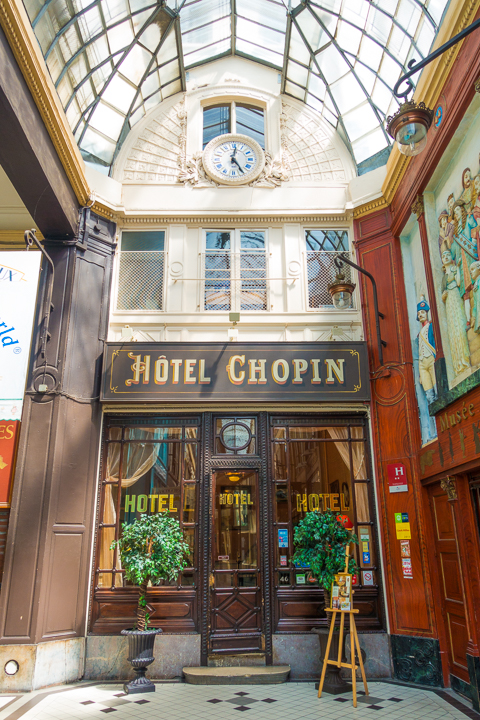 The next morning we went off the beaten path and explored some of the beautiful covered shopping passages of Paris.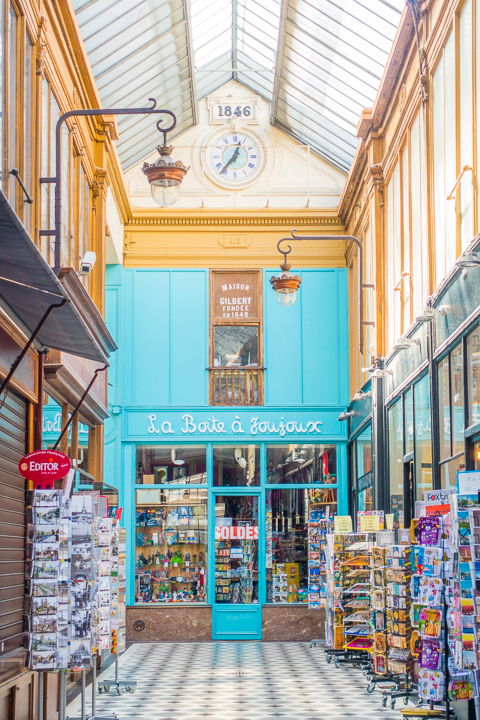 There are so many hidden shopping streets!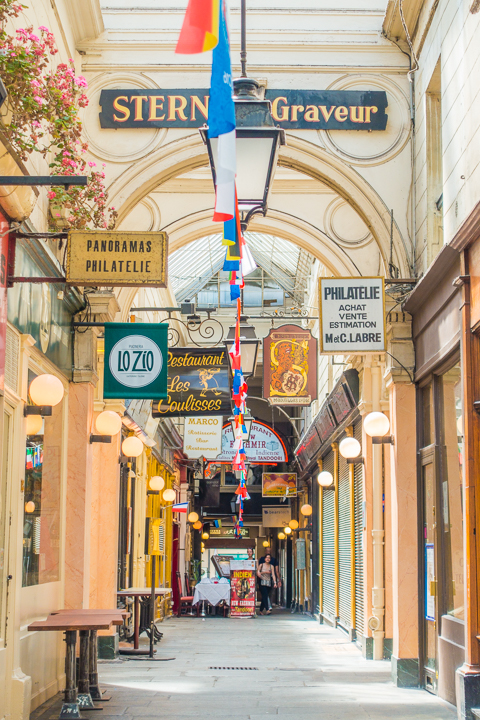 We were lucky with the weather, but this would actually be a great thing to do on a cold or rainy day in Paris.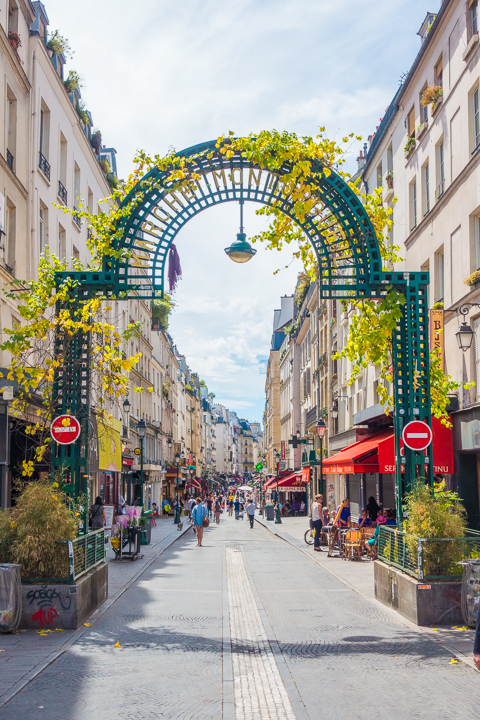 Paris Great For Shopping and Even Better For Food!
That afternoon we went to one of my favorite pedestrian shopping streets in Paris, Rue Montorgueil.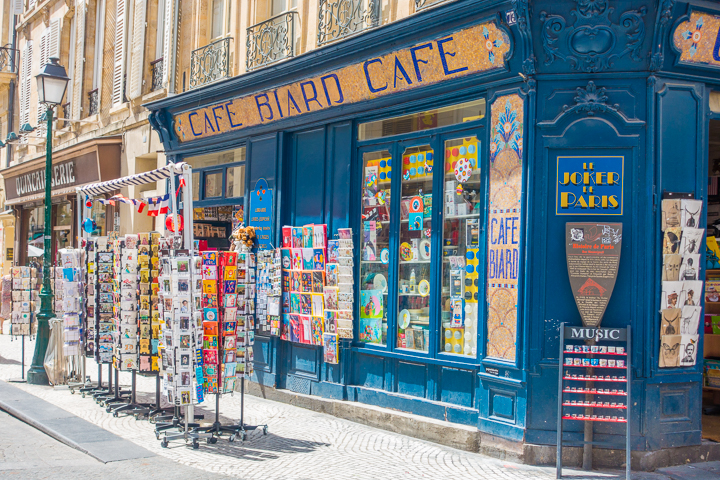 It's a super charming street, with tons of fun sweet shops and bakeries — macarons, caramels, chocolates, pastries, gelato, everything you could ask for all in one place. No wonder I love it! You can even get the best cheesecake in the entire world at Berko.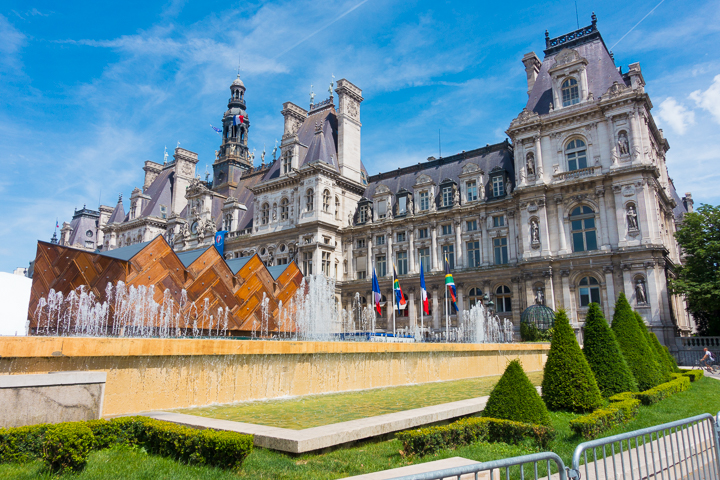 More exploring… Hôtel de Ville, Paris City Council Building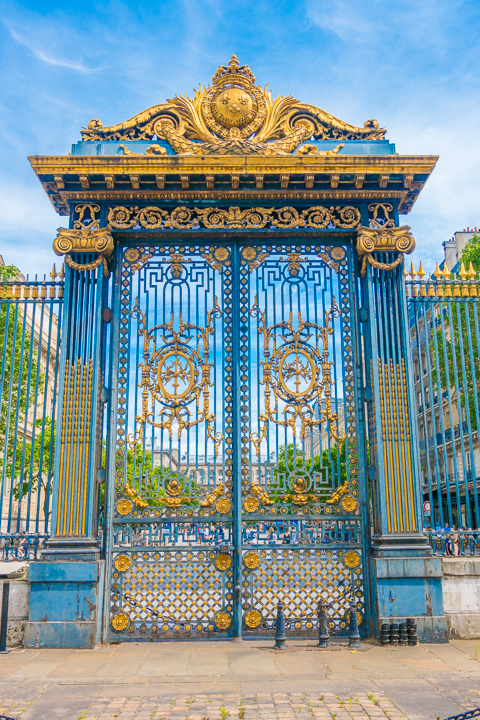 I had never been to Sainte-Chapelle, and I'd heard it was stunning inside, so we decided to check it out.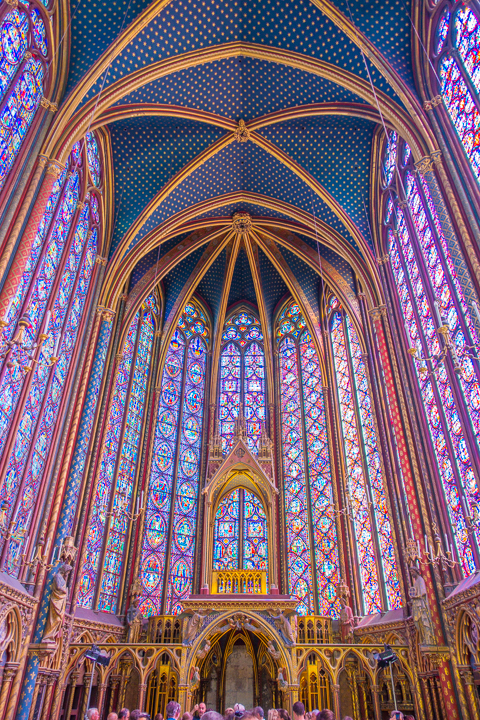 The stained glass is definitely beautiful, but I have to say admission is a little on the expensive side… The picture above is basically all there is.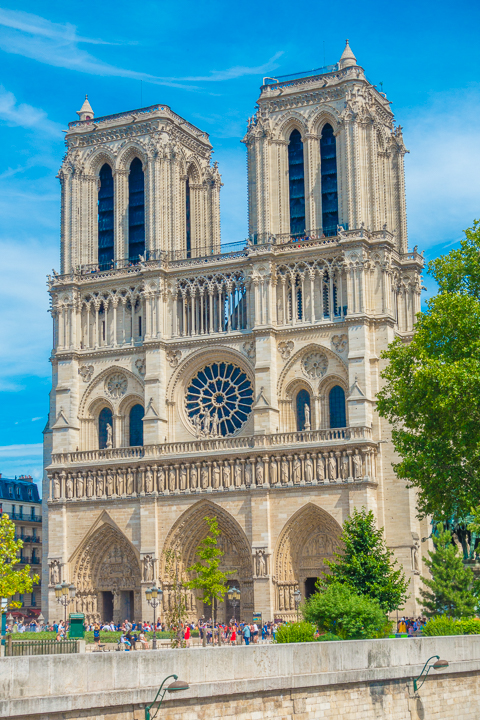 Of course we had to walk by Notre Dame…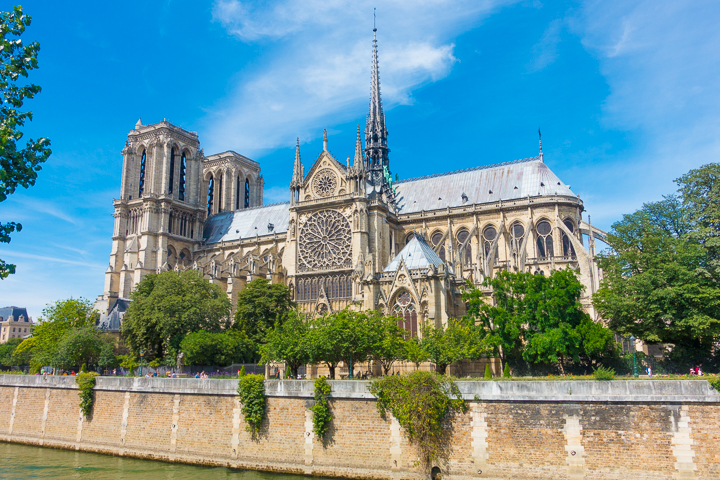 Don't forget to check out the back and side views as well… Also beautiful!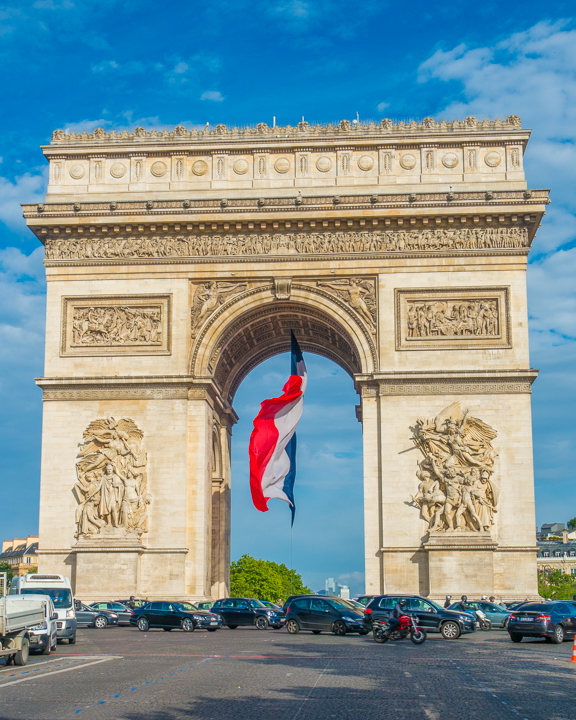 Bastille Day In Paris Was Fun To Experience
For Bastille Day there was a giant flag hanging from the Arc de Triomph. So incredible.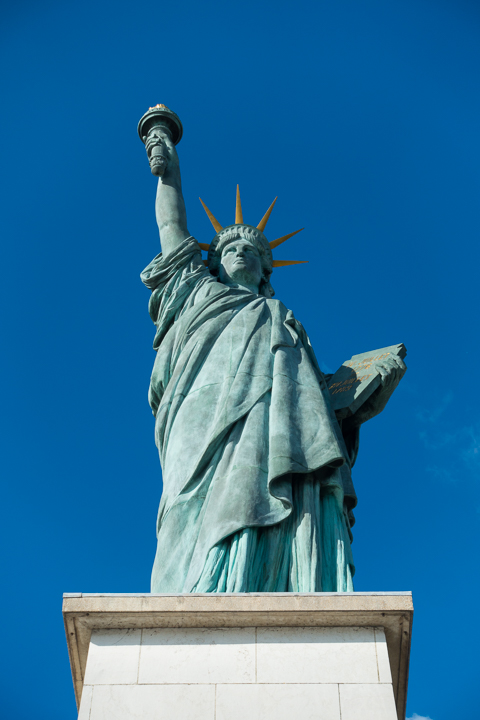 For Bastille Day we decided to watch the fireworks from Pont de Grenelle. Nearby is the Île aux Cygnes, a small island on the river Seine and home to a small replica of the Statue of Liberty.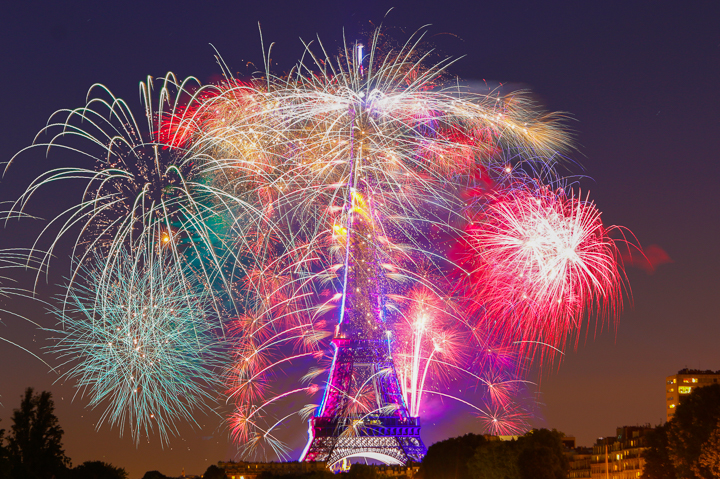 The fireworks were AMAZING!!!! If you ever have the opportunity to be in Paris on Bastille Day, do it!!
It's not the best quality, but here's a short video of the fireworks!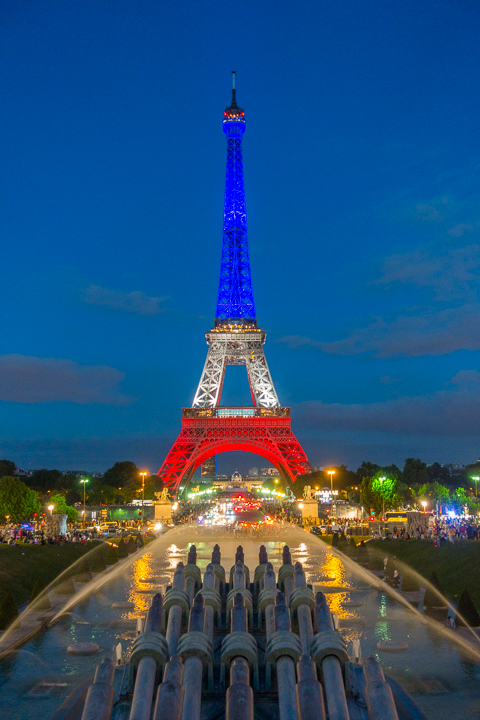 To Paris, with love.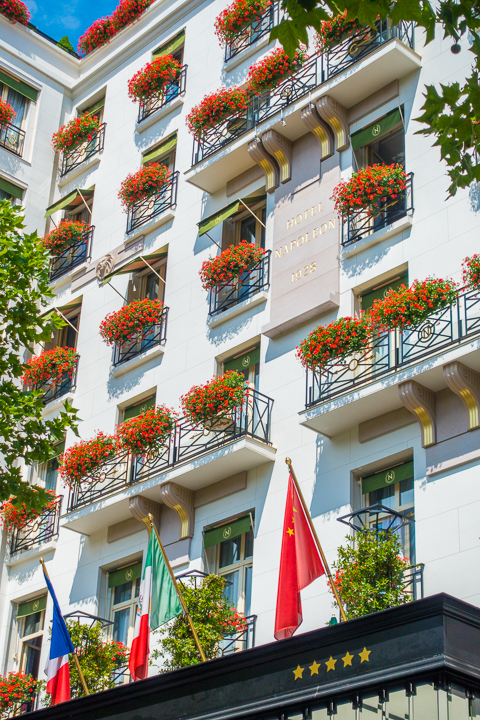 Okay, so let me tell you about our hotel in Paris! We stayed at the Hotel Napoleon and had an amazing experience. Much better than last time!!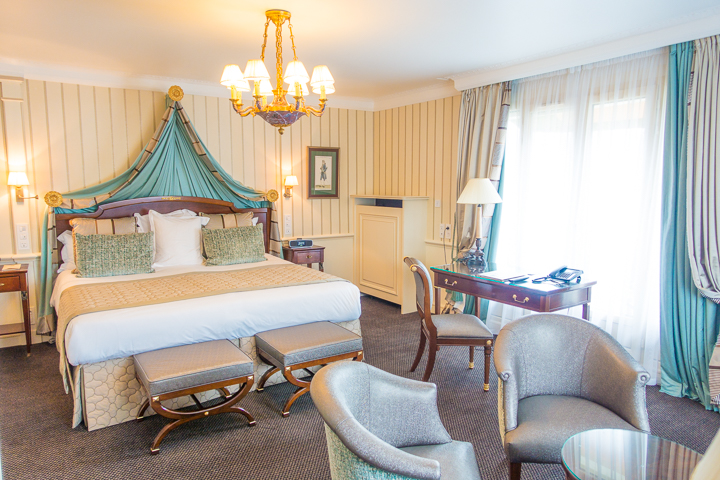 Our room was stunning.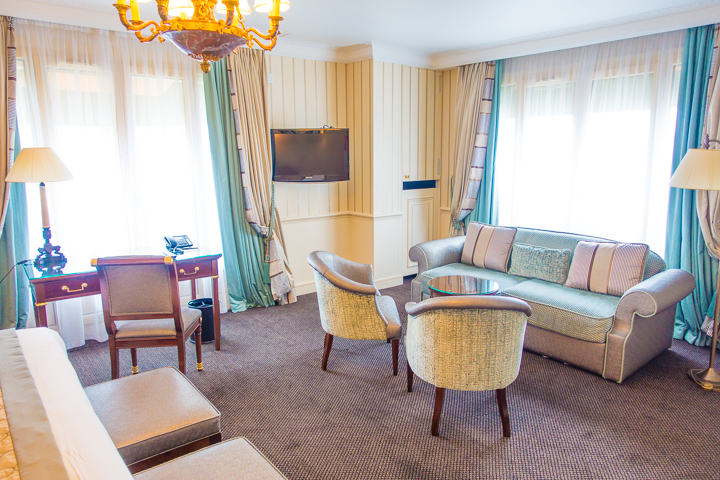 Every room at the hotel is slightly different with its own personal charm.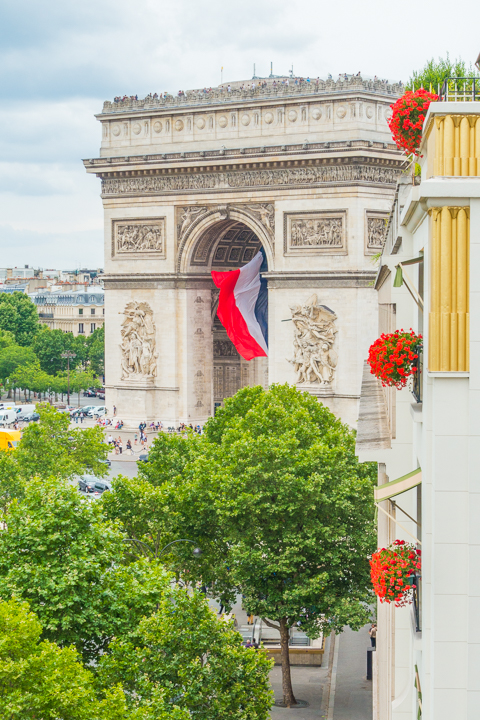 And check out this view! The location could not have been more perfect. It's right off the Champs Elysees, and you can almost reach out and touch the Arc de Triomph!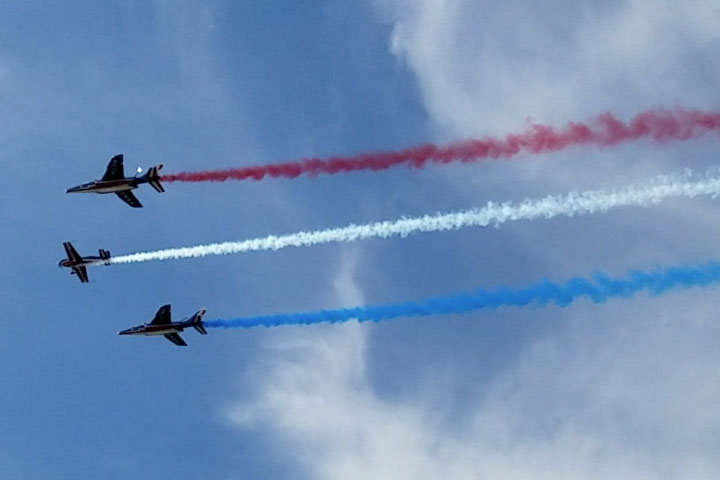 For Bastille Day we could watch the jets right from our balcony.
Press play below!
How awesome is the red, white, and blue smoke??!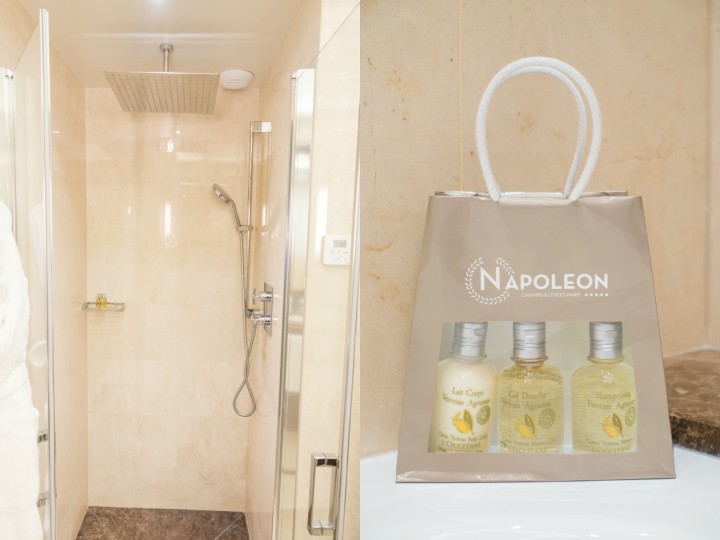 Seriously loved the Hotel Napoleon and would highly recommend. We'd definitely stay here again! :)
Over the next few days we took some day trips from Paris into the French countryside. Stayed tuned!!
Until next time. xoxo