Happy Valentine's Day from our family to yours! Check out these cute photos of our dogs and new puppy wishing you a happy Valentine's Day!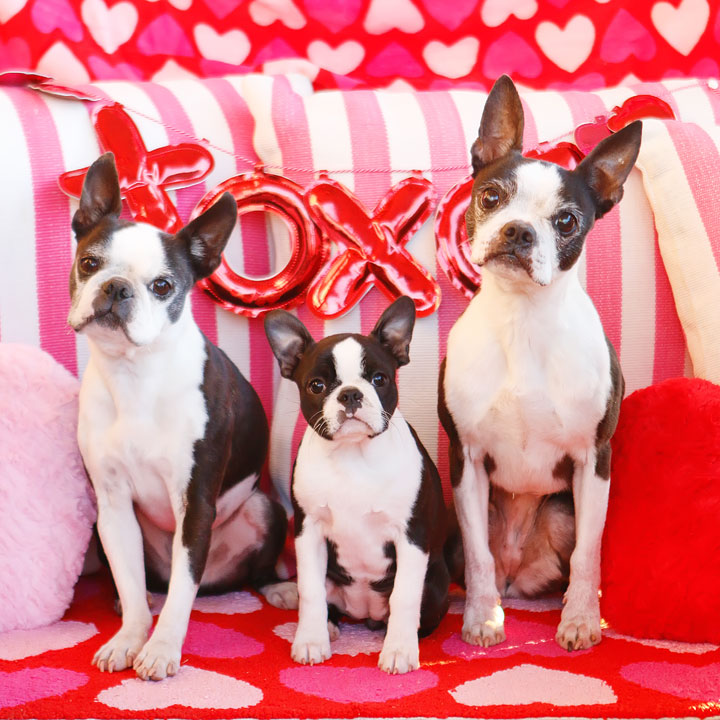 Our Boston Terriers
Happy Valentine's Day!!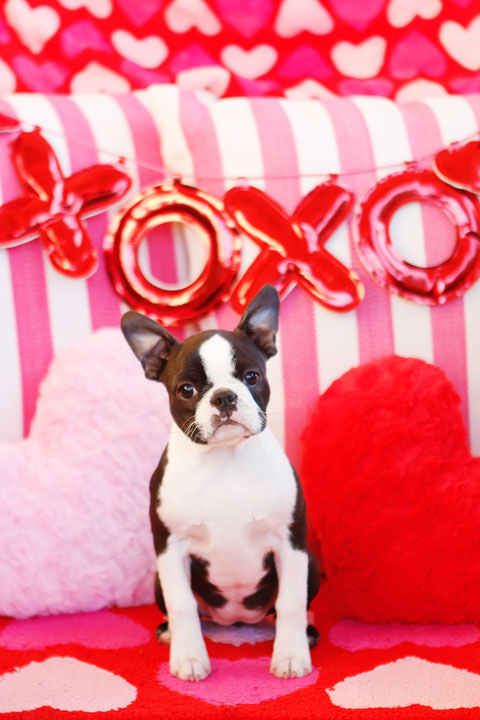 Will you be Winnie's Valentine?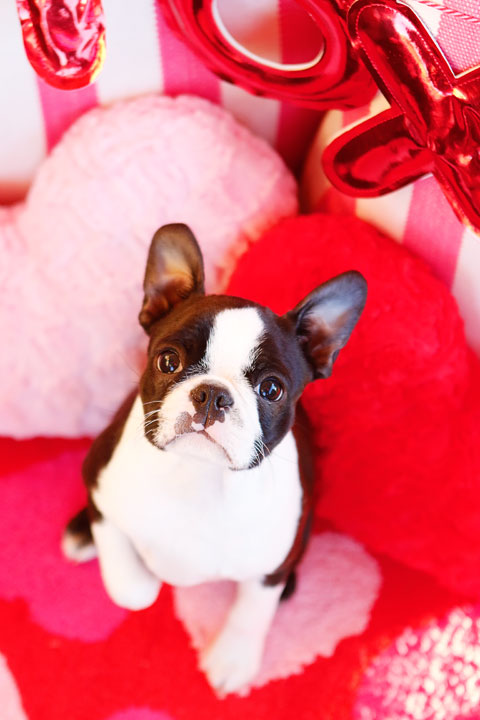 Winnie is 14 weeks old now. She has a thousand and one toys that are literally everywhere in our house.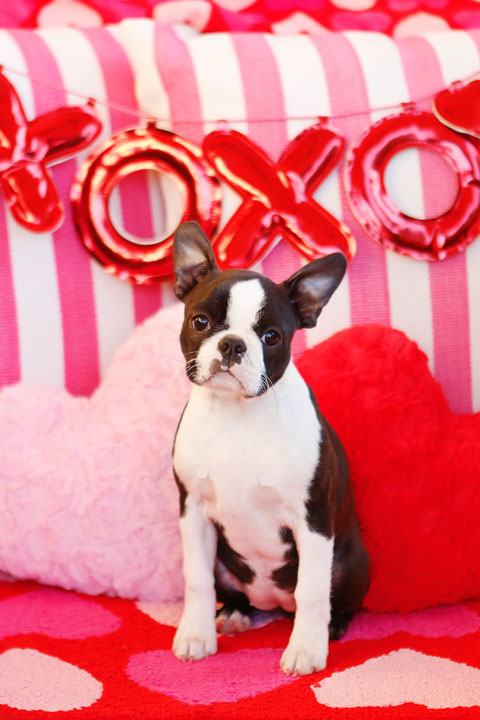 There are hundreds toys covering every imaginable surface.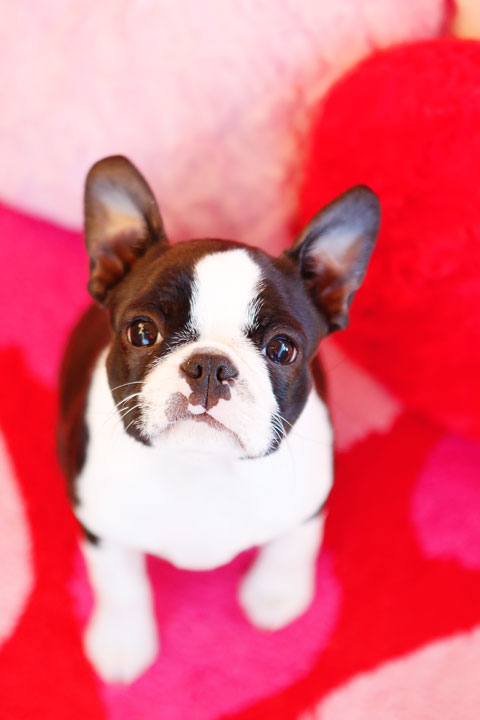 I can barely walk without stepping on one.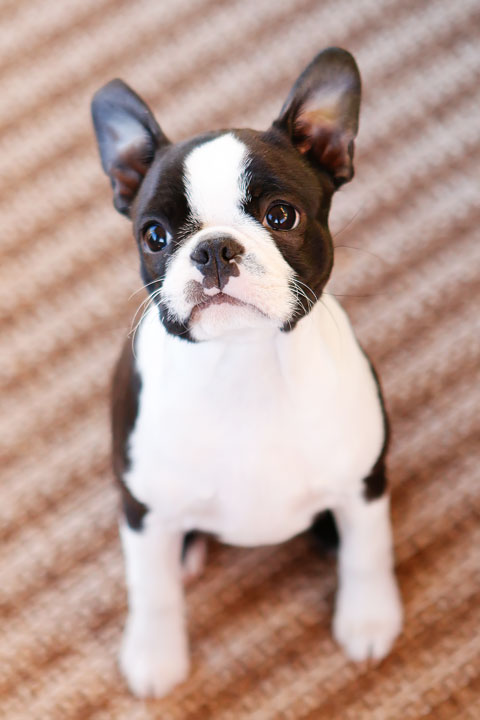 So someone please explain to me why she only wants to play with my shoes and the trash can?? 😜😜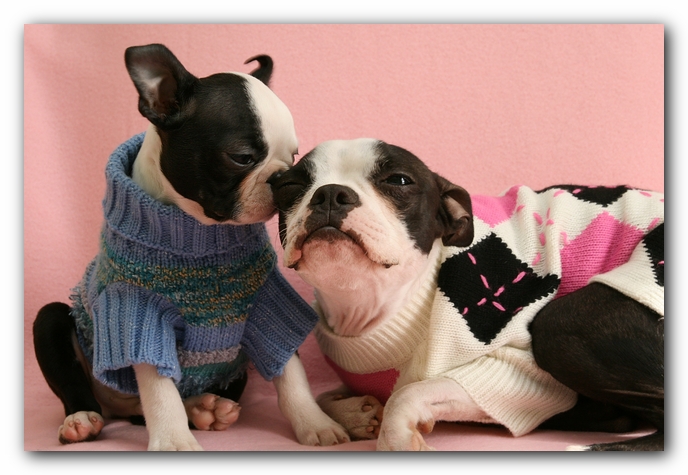 Here's a Valentine's photo of Miley and Howie from the past… back in 2007. We had just gotten Howie. He was about 11 weeks old, just a few weeks younger than Winnie is now. Miley was 9 months old.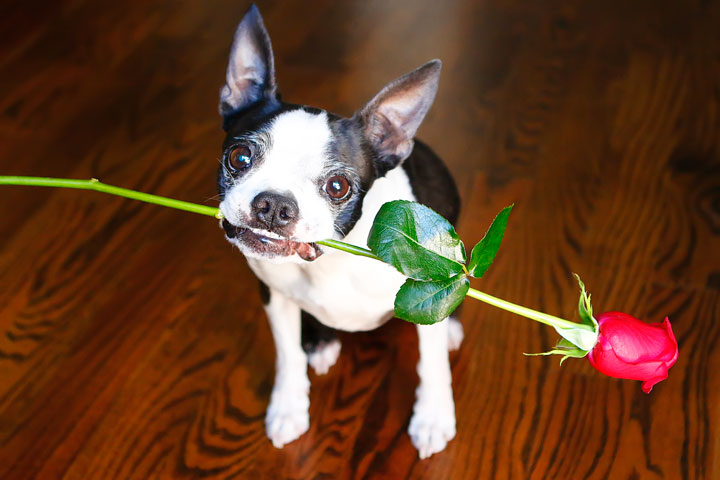 Did I ever show you this photo of Miley from last year? Will you accept this rose?
Happy Valentine's Day!
Love,
Miley, Howie, and Winnie