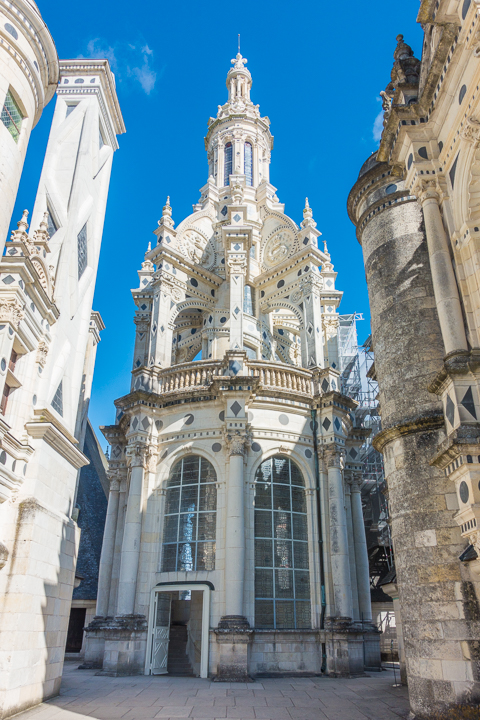 This summer Kevin and I spent a few days in Paris after our Viking River Cruise. We took a few day trips out of the city to explore the French countryside. We'd heard about the beautiful castles of the Loire Valley and they were definitely at the top of our list.
We decided to take a tour with Blue Fox Travel. We didn't really want to drive ourselves, plus I like having a guide to tell us about the places we're visiting. We didn't need a private tour, but I also don't really like big bus tours with 20-30 other people.. What I loved about Blue Fox is all their tours are small group tours. The maximum number of people on any Blue Fox tour is 8. So for the same price as a giant bus tour, you get a more personalized, semi-private tour, in a luxury, air-conditioned mini bus with awesome local guides who are passionate and knowledgable about France and their history. Plus all of our tickets, audio guides, and castle admission were included in the price of the tour. I'd highly recommend them!
Here is a link to the exact tour we took.
---
Château de Chambord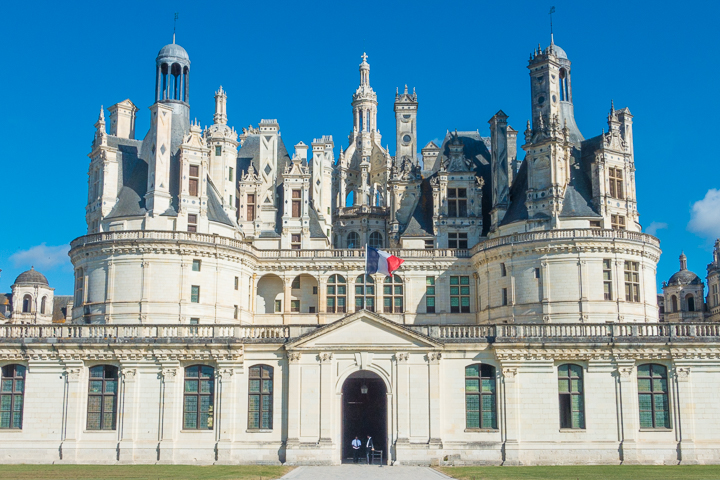 So excited for our first castle of the day! Château de Chambord was the inspiration for the beautiful castle in Beauty and the Beast!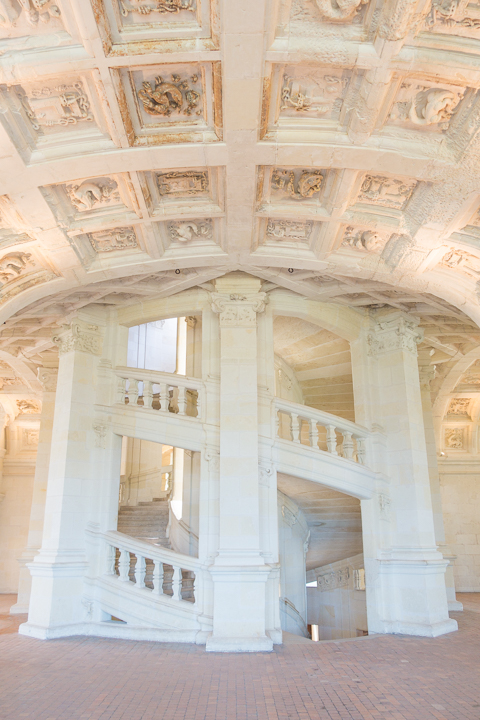 Inside there is a unique "double helix" spiral staircase, designed by Leonardo da Vinci himself. You can go up one side and someone can be coming down the other and you would never see each other due to its design.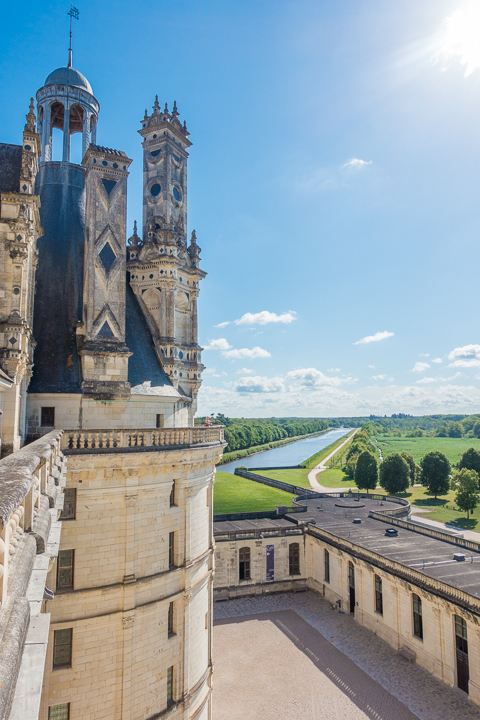 The castle sits on 5,440 acres of land and contains over 440 rooms.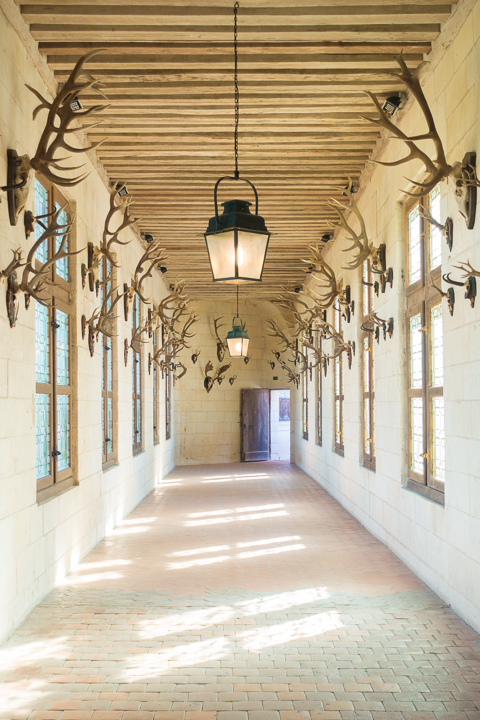 One thing that was really awesome about this tour….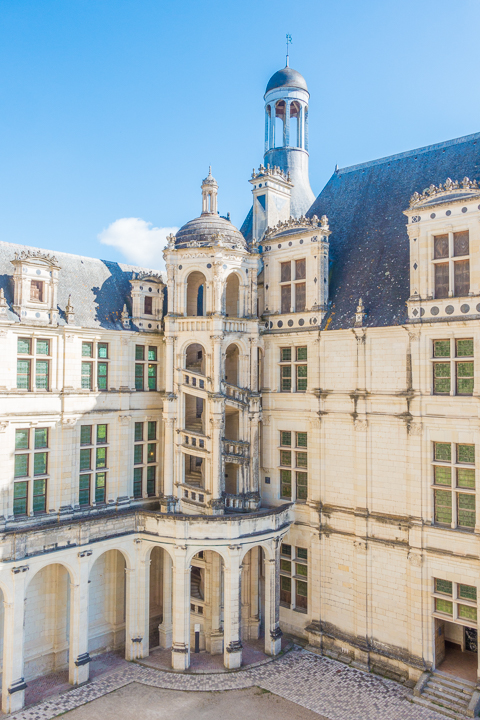 We were able to "skip the line" and get right in the castle..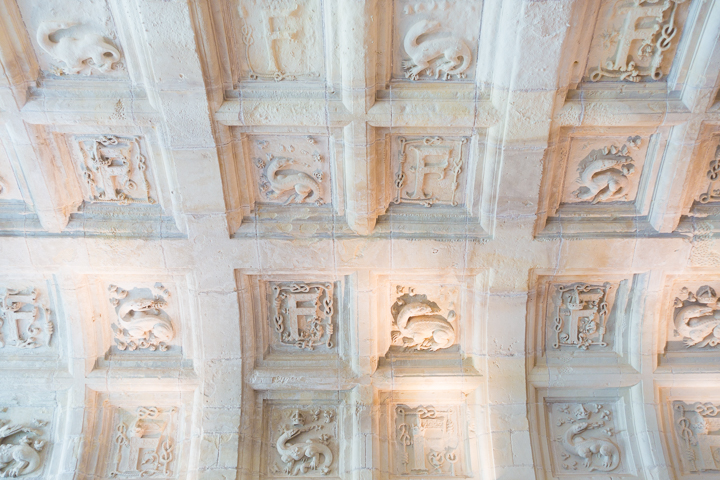 But what was really amazing…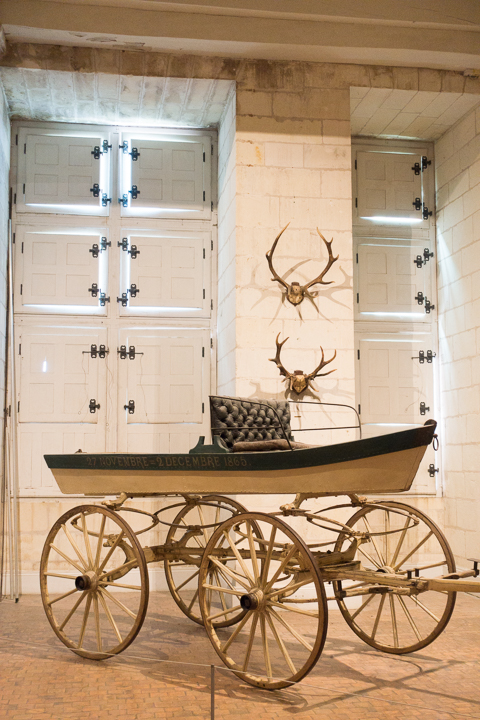 We were given an audio guide with an iPad.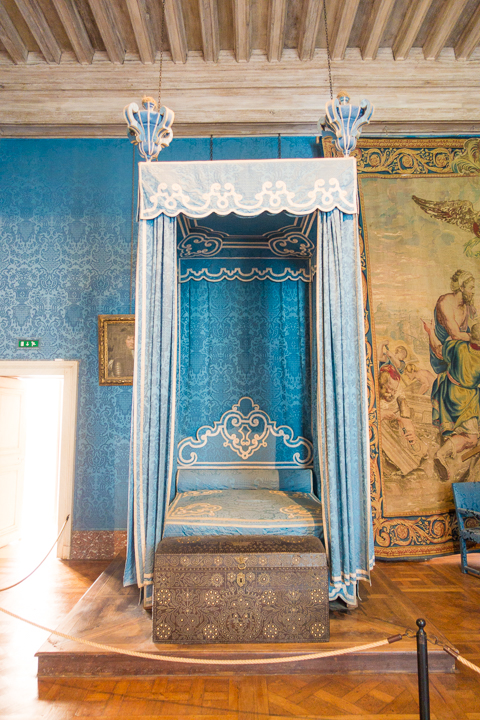 I've never seen anything like this before on any other tour I've done.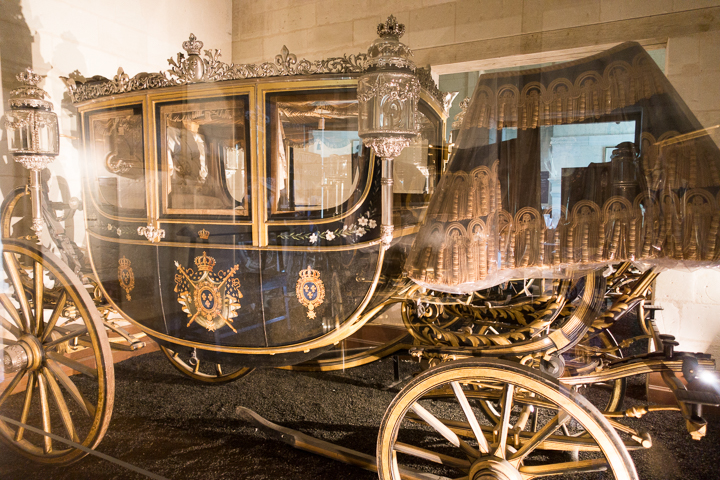 The iPad had a map of all the rooms in the castle (since there are so many!)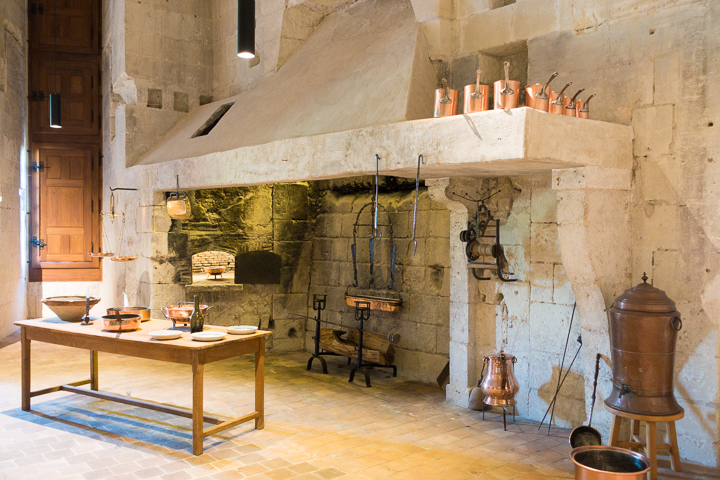 It would tell you where you were in the castle, and it would automatically play information relevant to where you were. You didn't have to look up the number and punch it in… It already knew…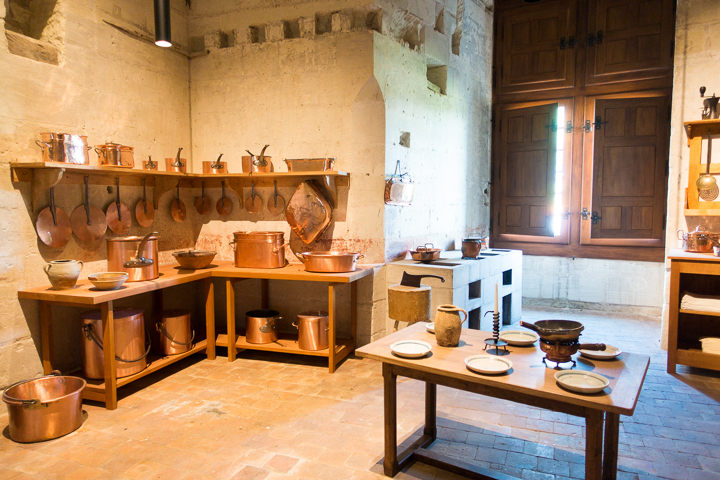 Also it would show you the rooms you'd already visited so you wouldn't backtrack and could see exactly where you needed to go next. Loved this castle! You could easily spend a couple hours here.
---
Château d'Amboise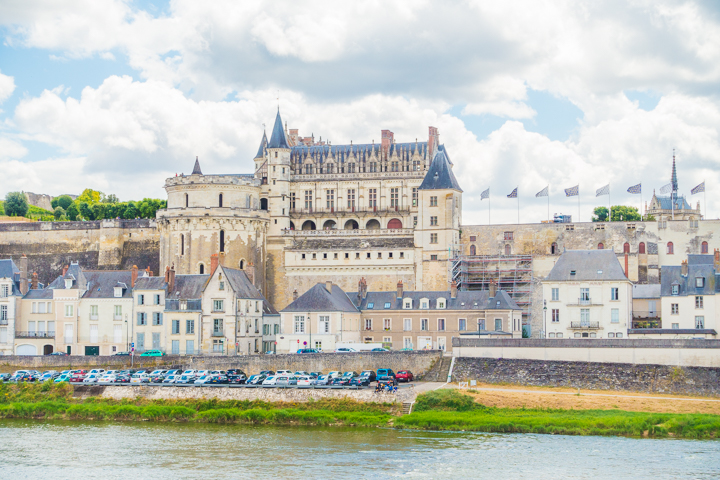 Château d'Amboise is a royal castle with some of the most beautiful views of the Loire Valley.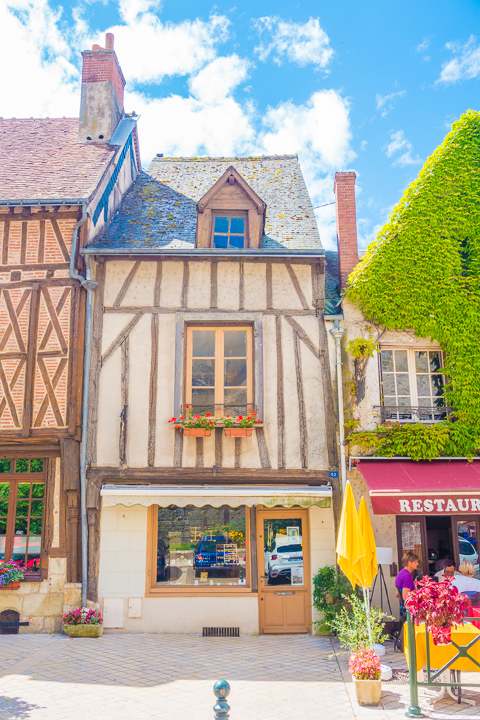 Just below the castle is a charming village lined with timbered houses.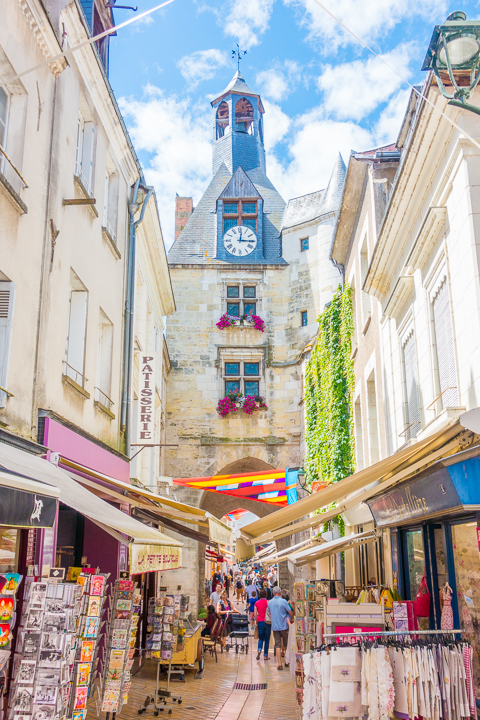 It's the perfect spot to stop for lunch, pastries, or gelato.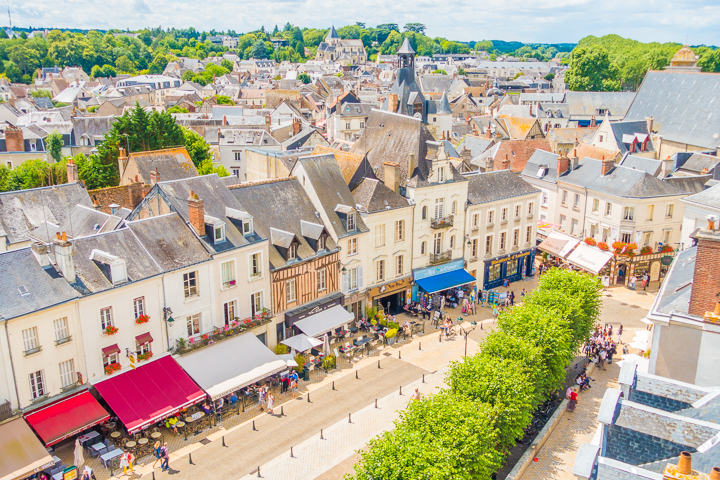 We were given plenty of free time on our tour to explore.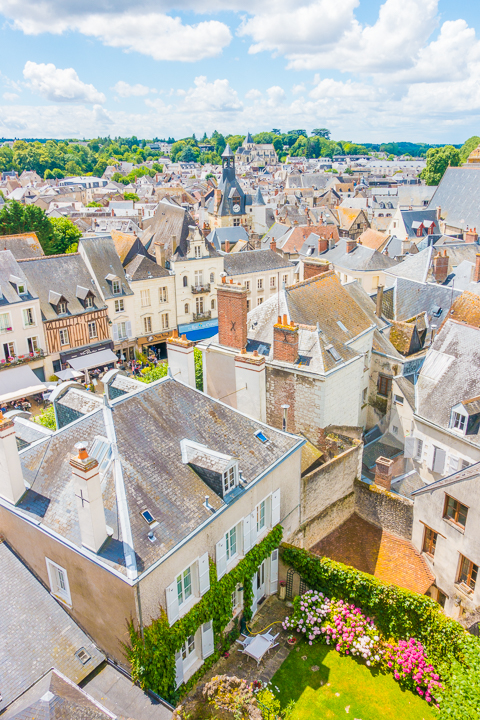 Our guide took us up to the castle for an amazing view of the village.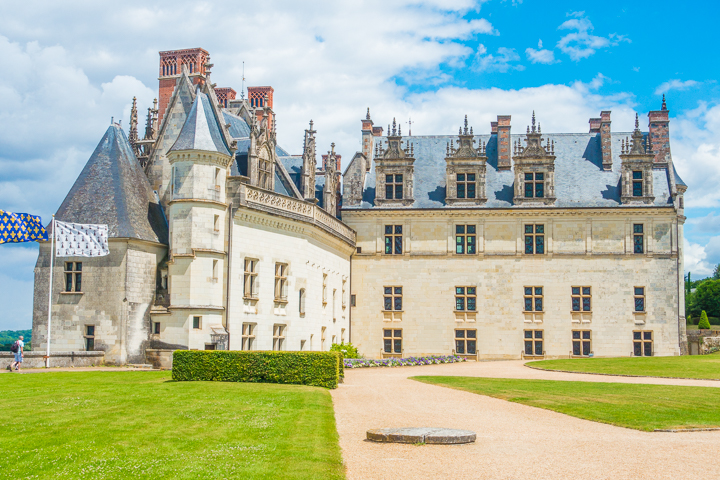 Then he told us all about the royal history of the castle, which also once served as a prison!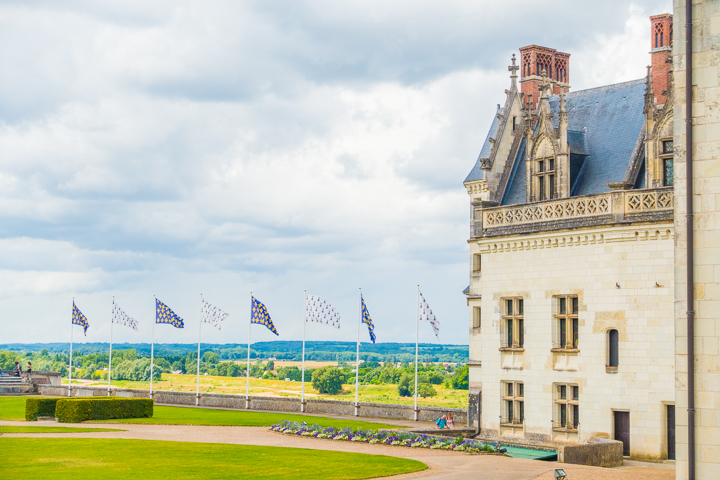 Leonardo da Vinci was a resident of Amboise, and visited the castle as a guest.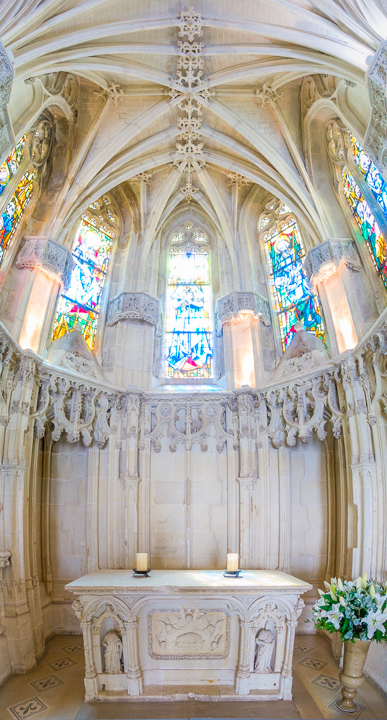 There is a small chapel next to the castle with beautiful stained glass windows…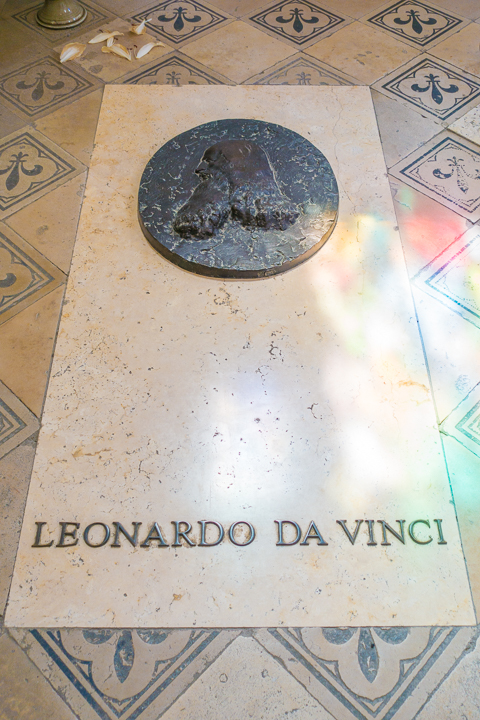 Leonardo da Vinci was buried in the chapel.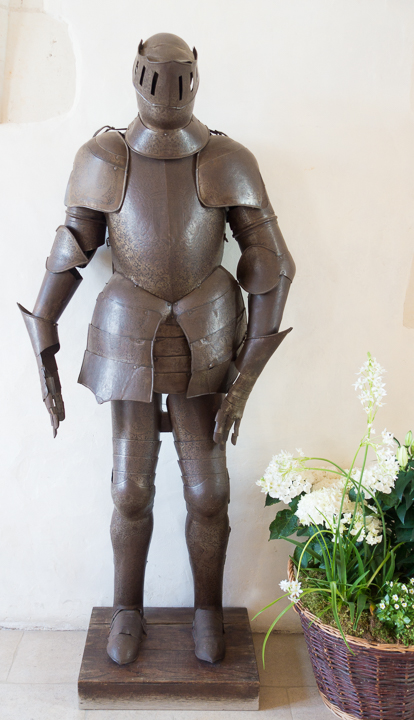 After an overview of the castle, we were given free time to explore inside.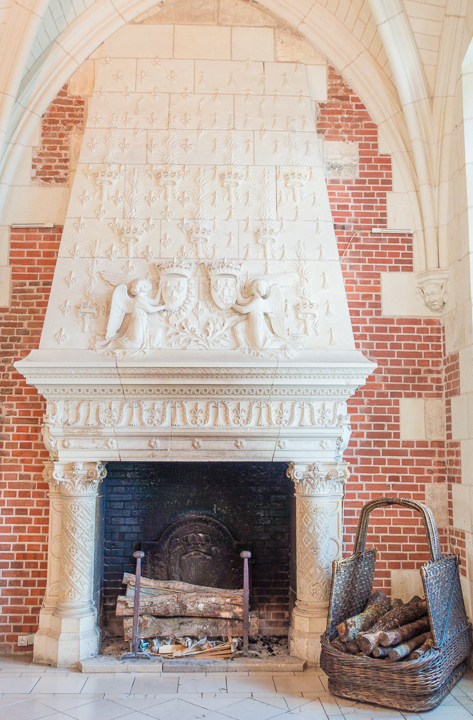 Loved this fireplace!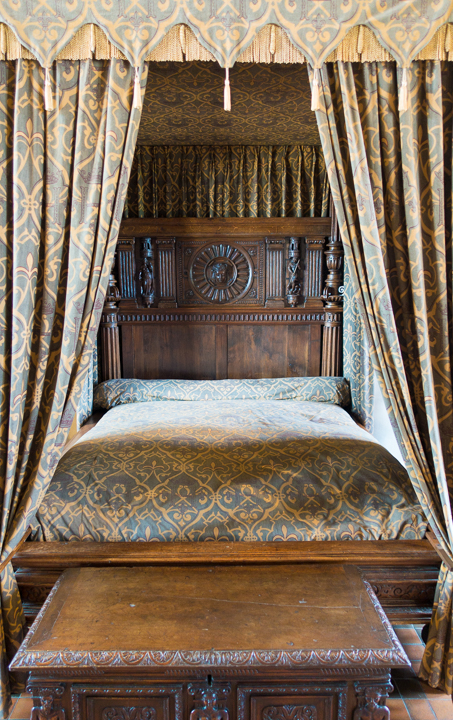 The castle contains a highly regarded collection of renaissance furniture and furnishings.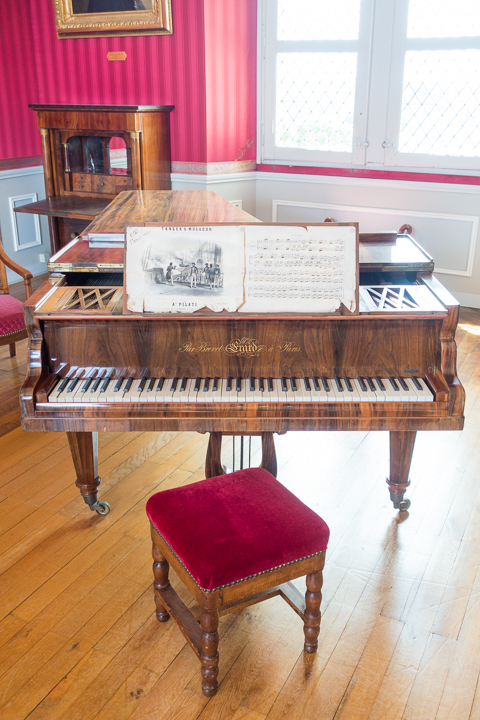 Gorgeous music room.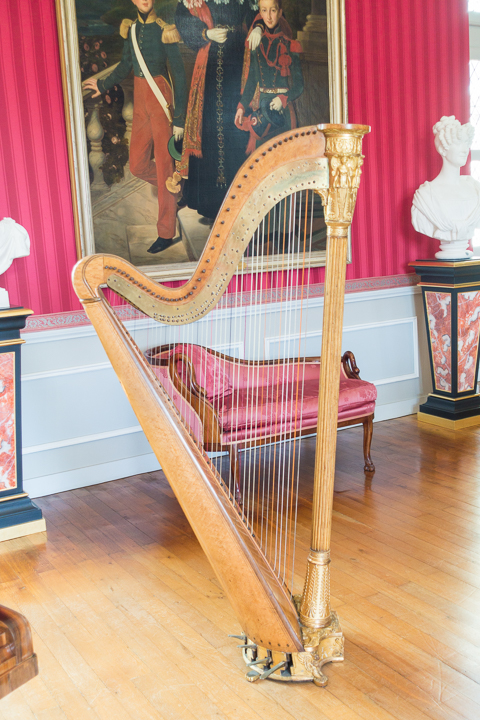 This castle was also the first to have gardens laid out in the formal style that came to be known as "French style gardens". I loved that we were given plenty of free time to explore on this tour and didn't feel rushed.
---
Château de Chenonceau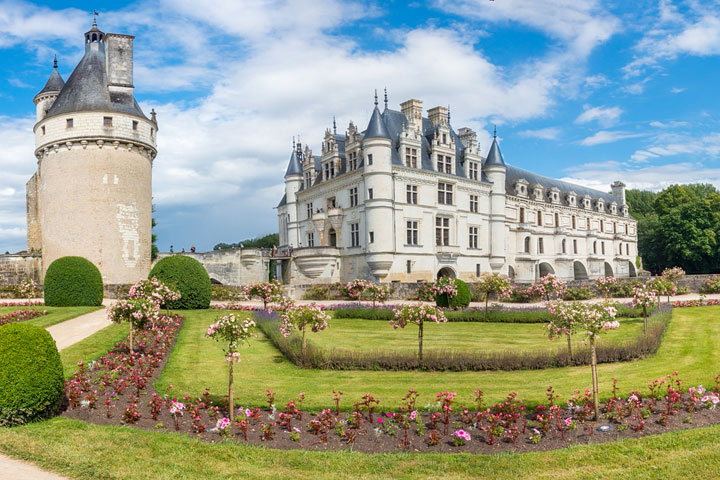 Our final castle of the day was the stunning Château de Chenonceau.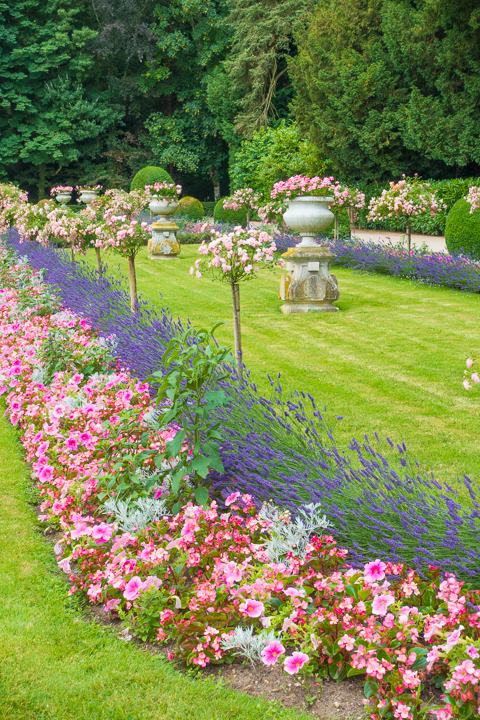 The gardens here were amazing!!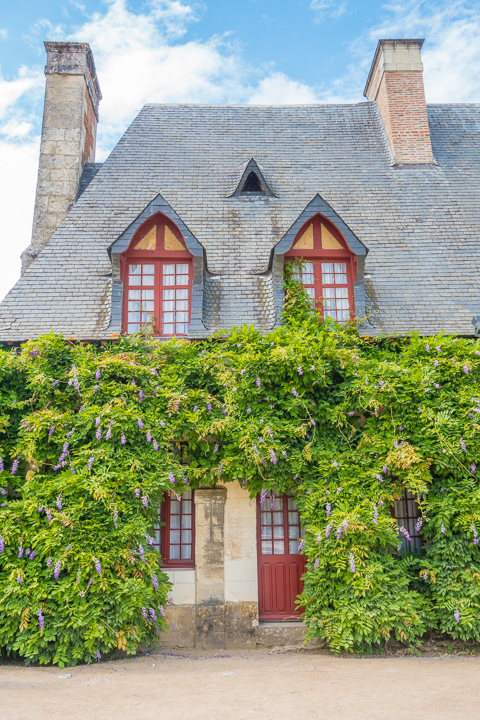 This was a little cottage in the garden.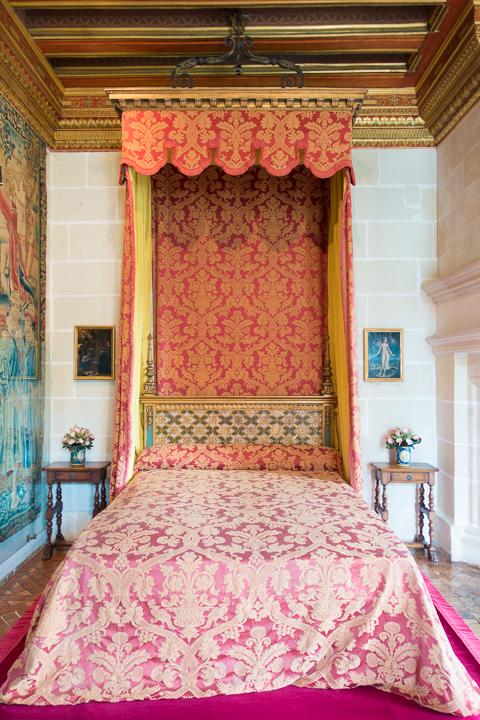 Inside the castle was beautiful.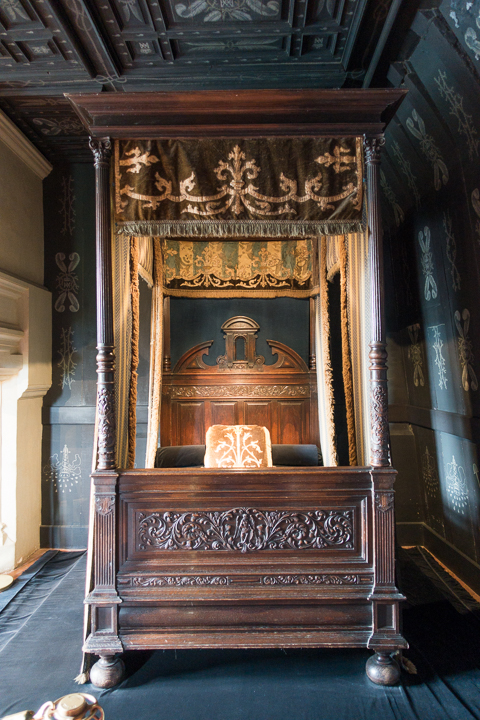 This black room is the Queen's bedroom, who was widowed..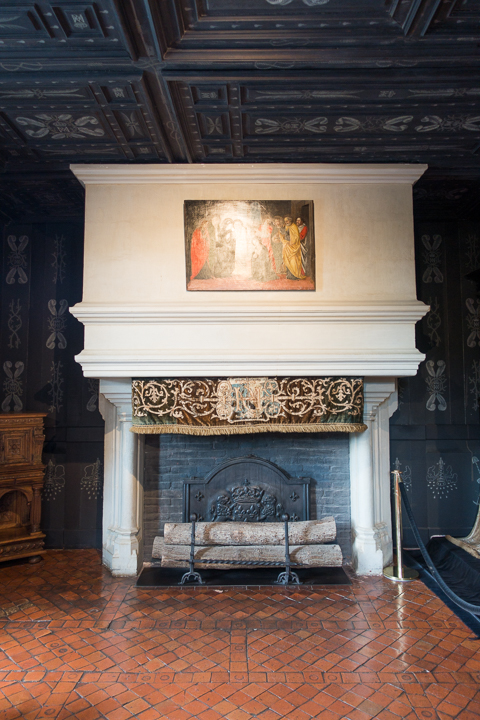 It is painted all black with a black ceiling and decorated with mourning objects.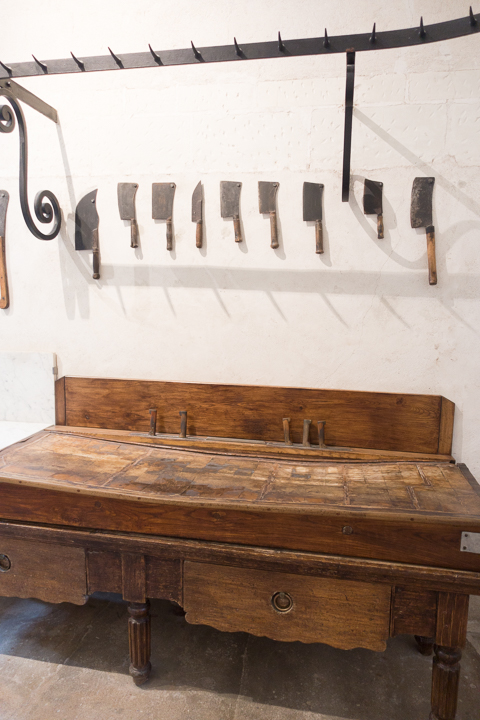 The kitchen at Chenonceau was huge and impressive.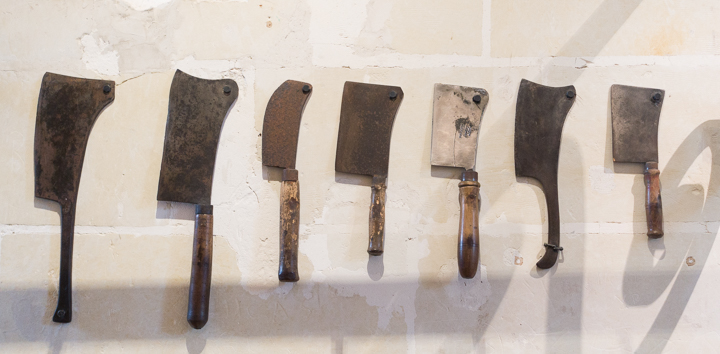 Loved this collection of butcher knives.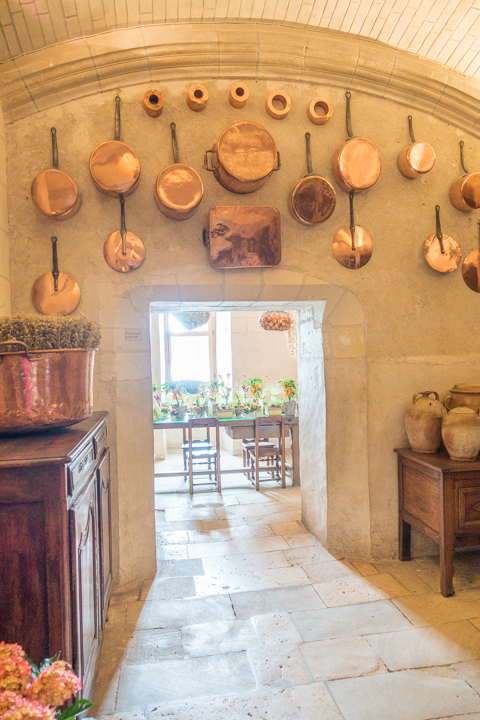 This was probably my favorite kitchen of all the castles we visited!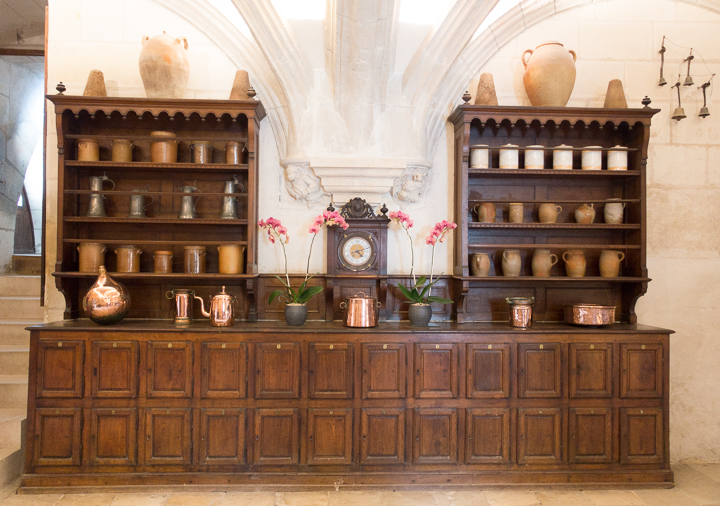 There were several rooms to explore.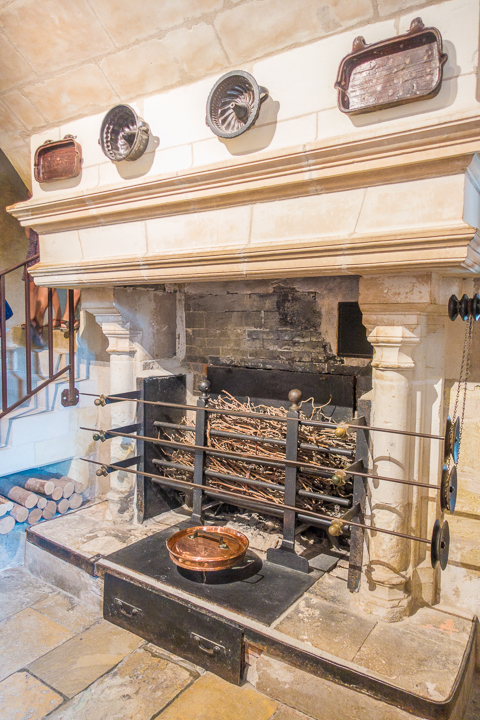 Totally reminded me of Downton Abbey. ;)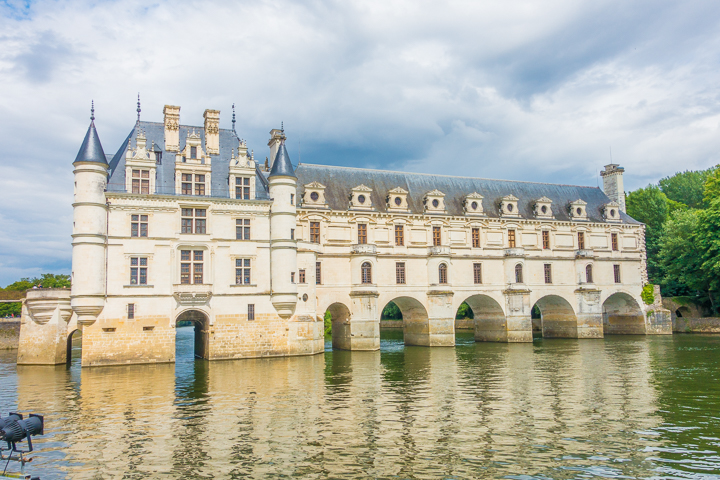 So many beautiful castles, a gorgeous drive through the French countryside, and an amazing guide with a small group. We had a fantastic tour with Blue Fox Travel — I highly recommend them if you are looking for a day trip out of Paris!!
We took a few other tours with them while we were there… Stayed tuned!! :)