Last week I shared a few of my favorite things to do in Paris – famous sites and landmarks to see, favorite neighborhoods to explore, and our free photography walking tours. Today I want to share a few more of our favorite things we did while we were in Paris this fall — from tours to cooking classes to sunset at the Eiffel Tower. :)
Fat Tire Segway Tour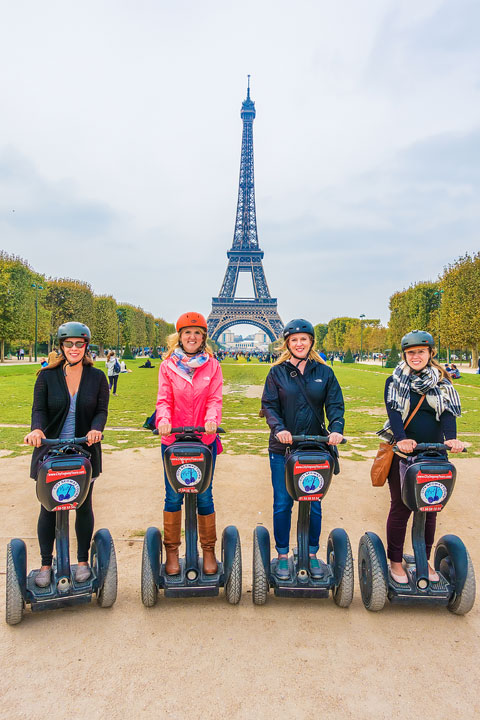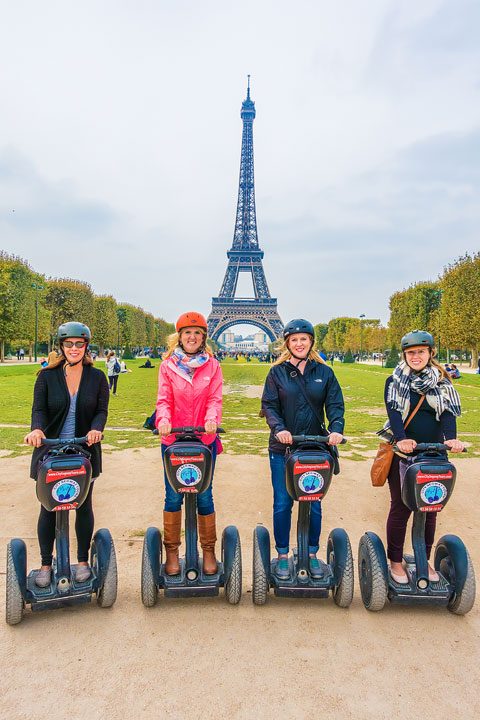 I love Segway tours! We did one in Munich and San Francisco. It's perfect for covering a lot of ground without a ton of walking. We took the Paris Segway Day Tour from Fat Tire Tours. We zoomed around and saw tons of highlights like the Eiffel Tower, Napoleon's Tomb, the Grand Palace, Les Invalides, the gilded Alexander III Bridge, and more. Our guide Frazer was THE BEST. It was the perfect introduction to the city.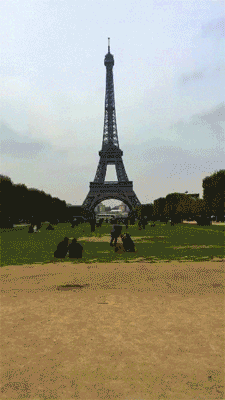 Here's a gif of us zipping by the Eiffel Tower! :)
French Bistro Cooking Class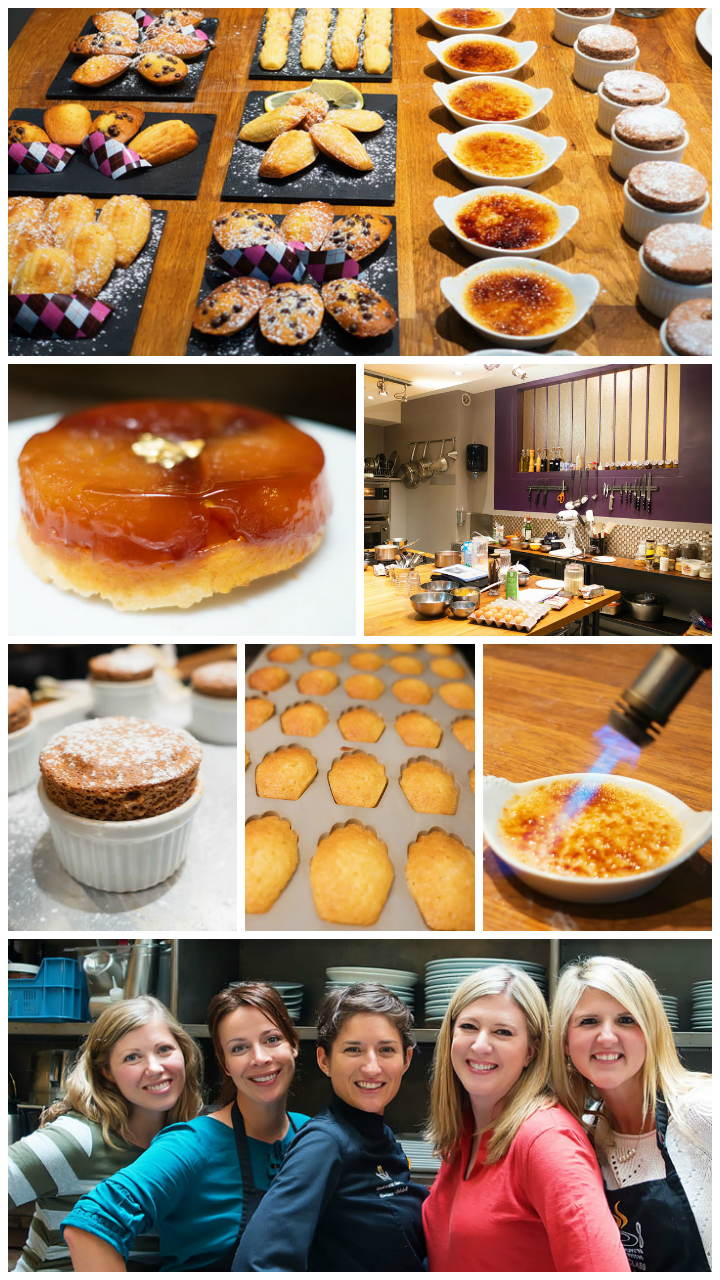 With 4 foodies in Paris, we had to take a cooking class! And what is better than French desserts?? :) We took the French Bistro Desserts Cooking Class from Cook'n With Class. We made traditional French bistro desserts like crême brulée, madeleines, a caramel apple tart, chocolate soufflé and more. Such a fun class! Our Chef Constance was the sweetest!! I would definitely take another class from her at Cook'n With Class!
Croissant Baking Class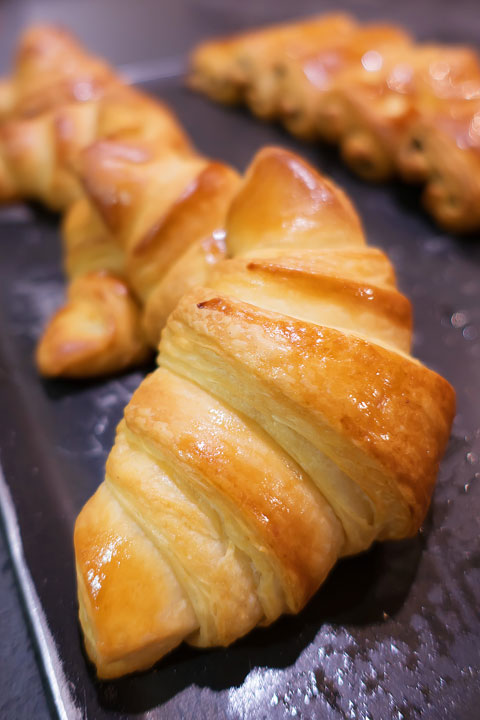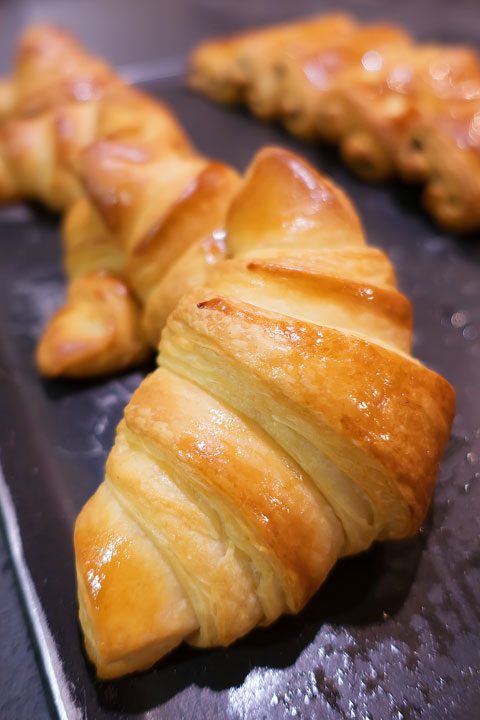 One of the things I most wanted to do in Paris was to take a croissant baking class. I love the idea of a warm, flaky croissant fresh from the oven. But let's face it. Croissants are extremely involved to make (a 3-day process) and to be honest I will probably never make them at home. And although croissants in Paris are baked fresh daily, they're baked at like 3am, so I'll likely never buy one hot and fresh from the oven either.
But at the Croissant Baking class at La Cuisine Paris you get all the fun of making and rolling croissants, without the hard work and waiting around! AND you get to eat as many warm, buttery croissants straight from the oven as you want!!!! :) :) :) Worth the price of admission alone. ;)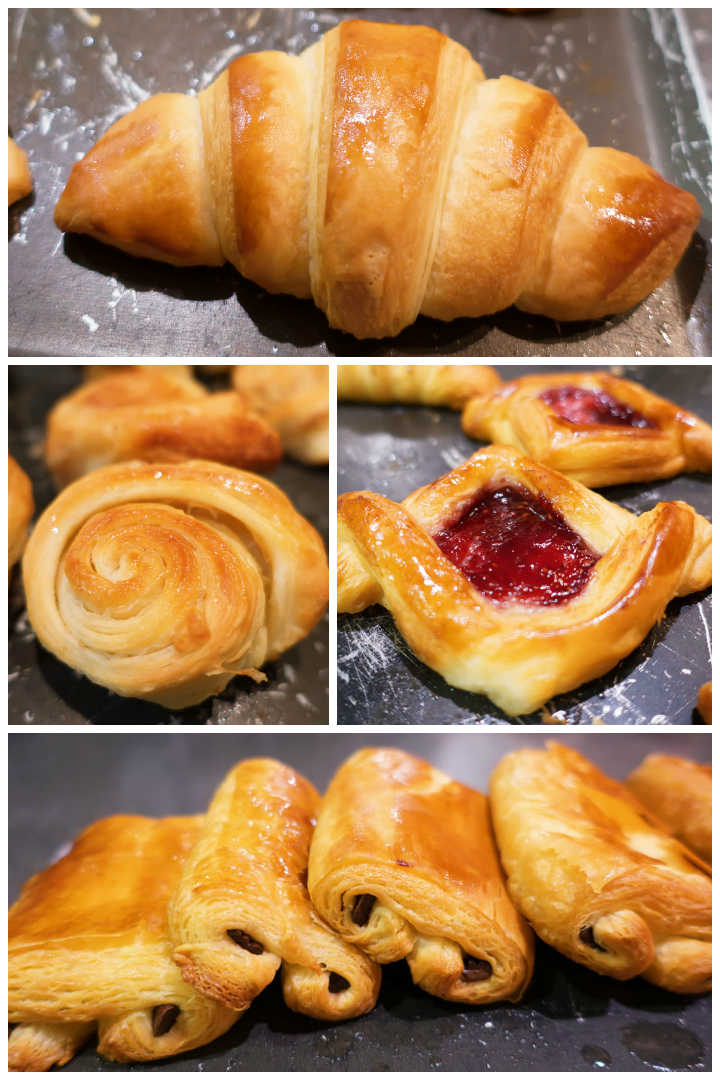 We made tons of different kinds of croissants. Traditional croissants. Chocolate croissants. Jam-filled croissants. Honestly the best croissant I had in Paris was the one I had here, fresh from the oven! If you even remotely like croissants, I would highly recommend this croissant baking class!! :)
Historical Walking Tour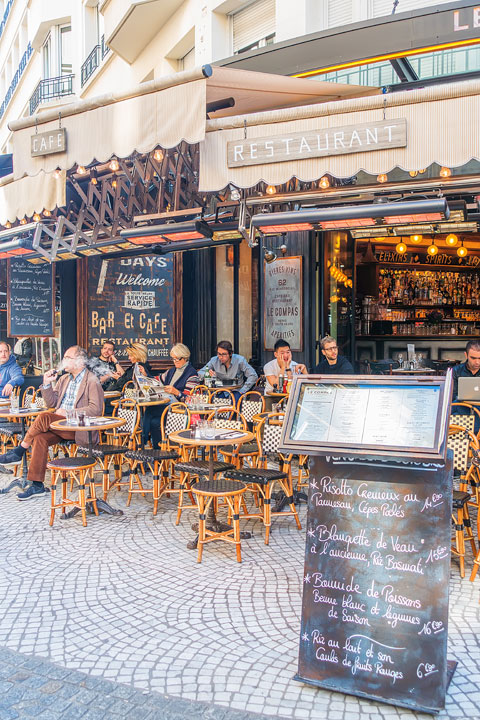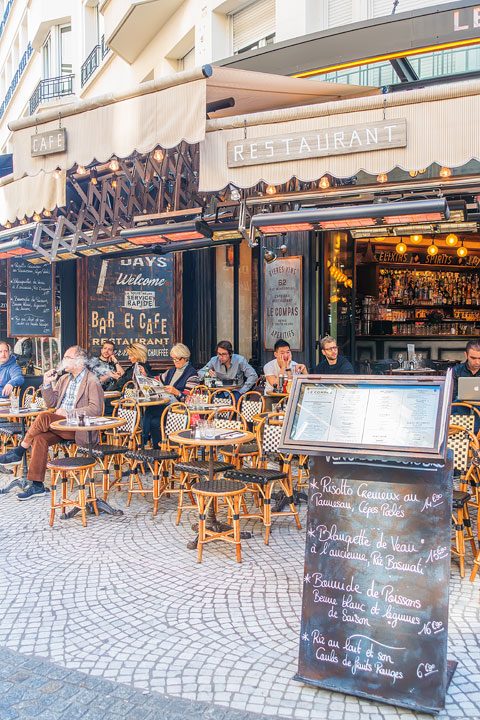 One of our favorite tours was a historical walking tour with Edith's Paris.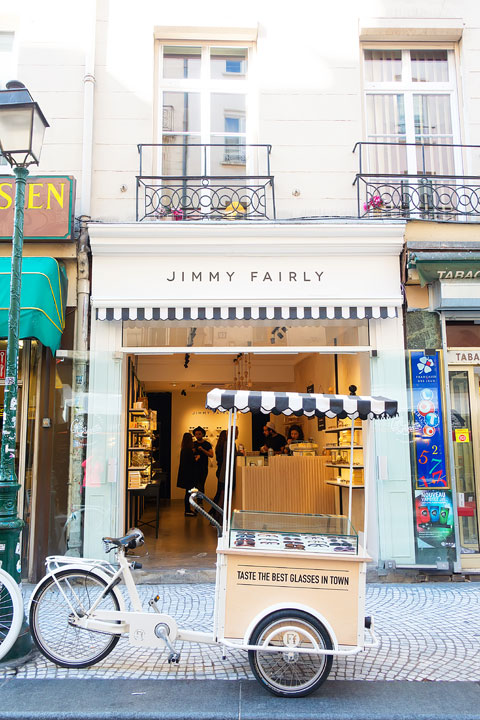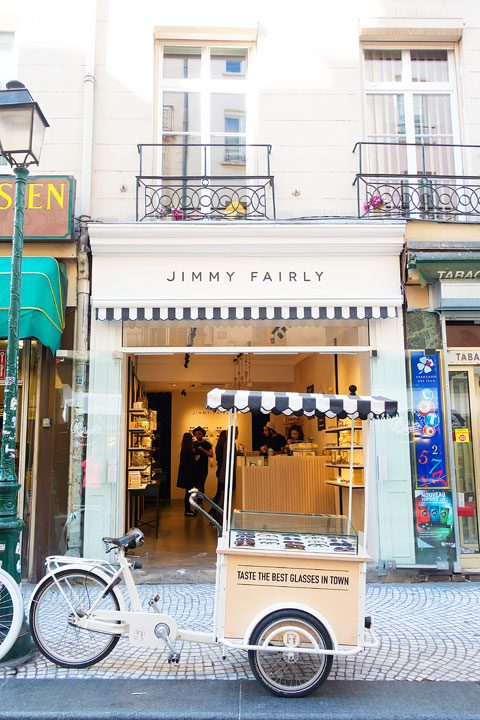 We took "The French Paradox : A Culinary Tour."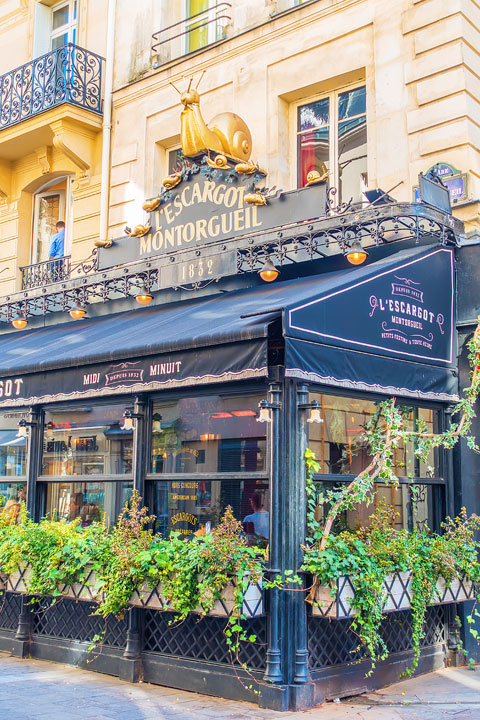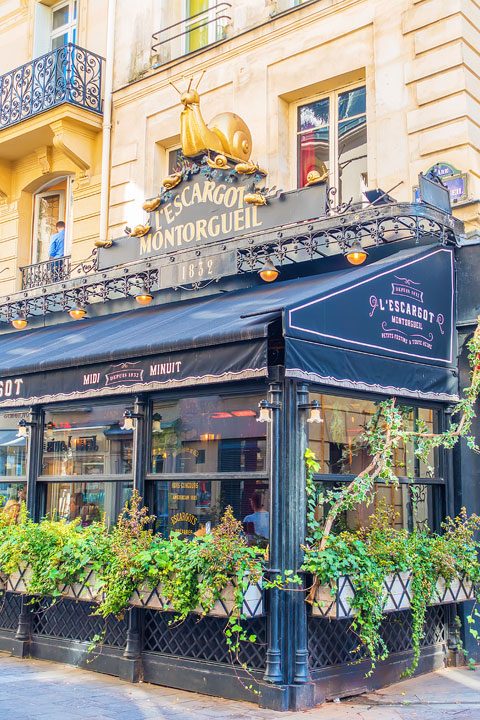 She guided us around the charming Rue Montorgueil neighborhood and talked about the history of French food.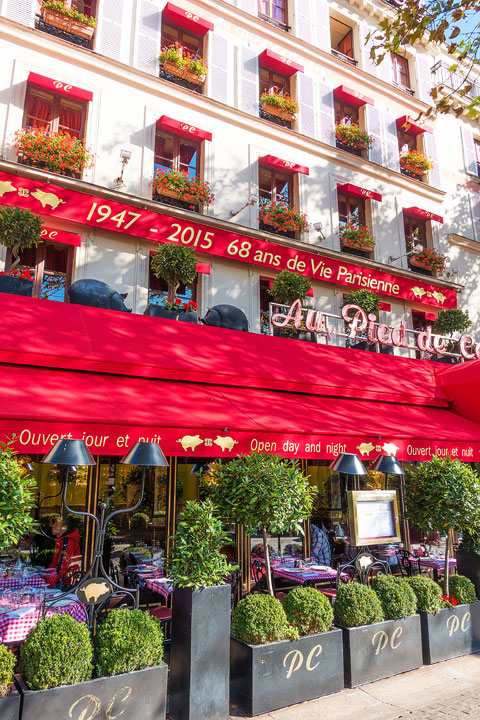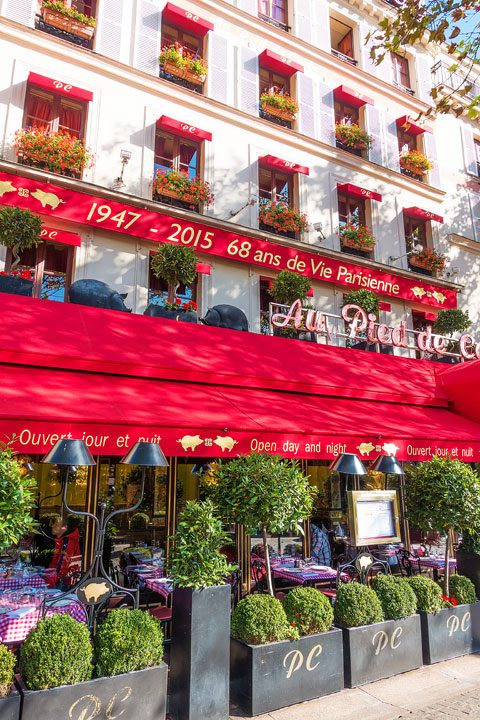 She even took us to the oldest pastry shop in Paris.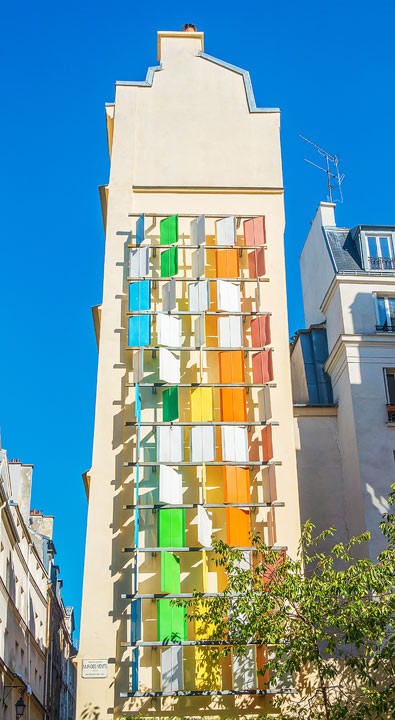 The next time I'm in Paris I definitely want to come back to this neighborhood and explore!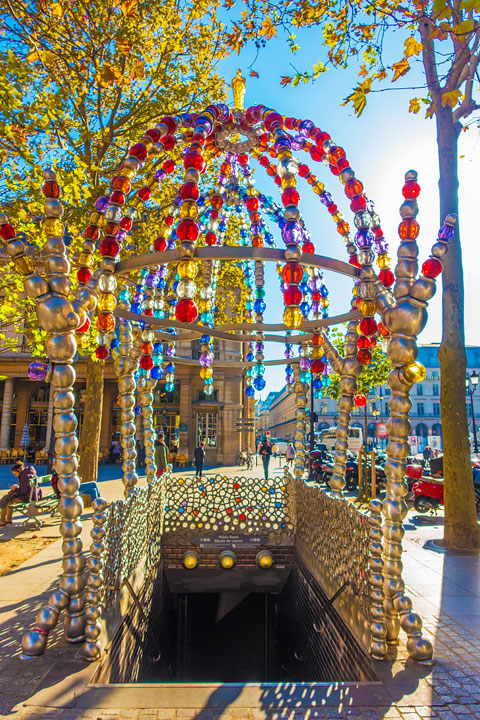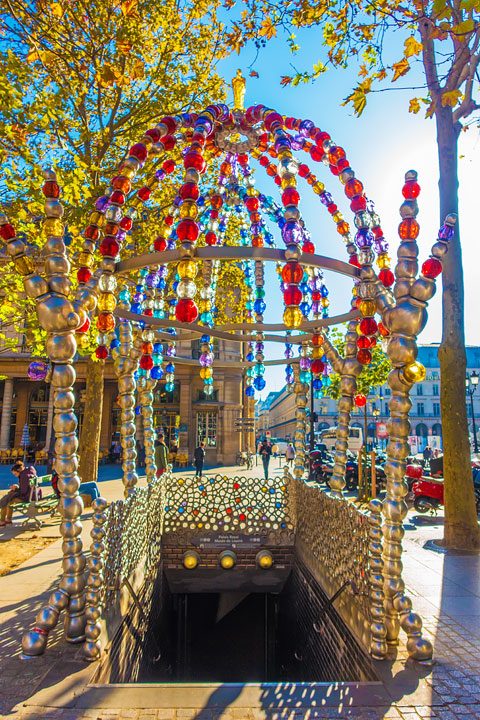 How fun is this metro entrance??!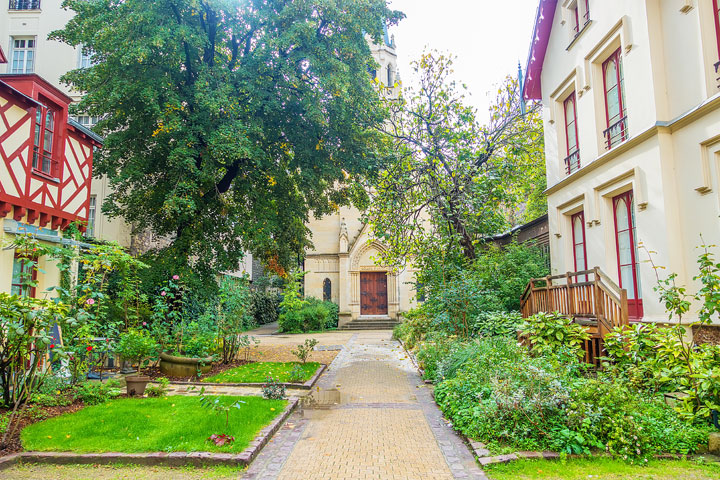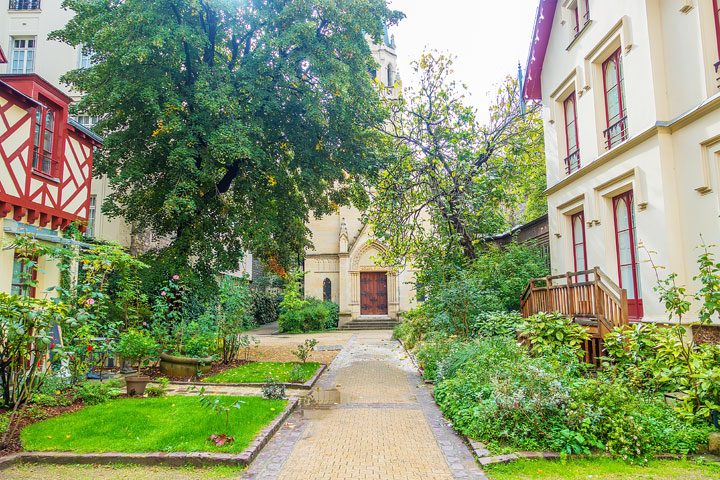 The next few photos are some places we found on our own, just by wandering in Paris.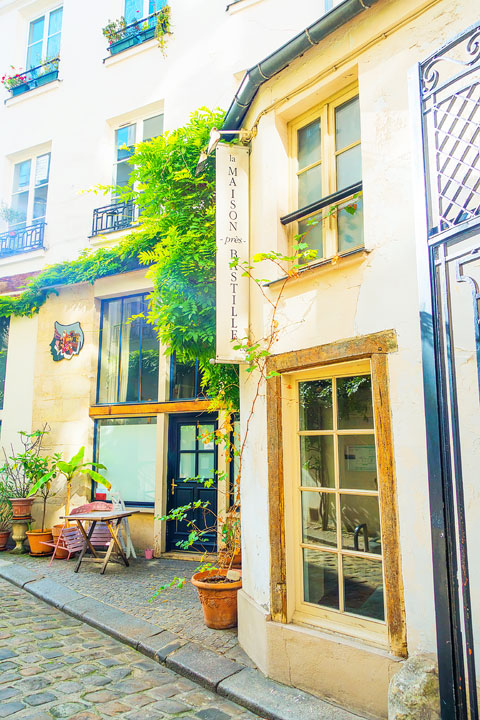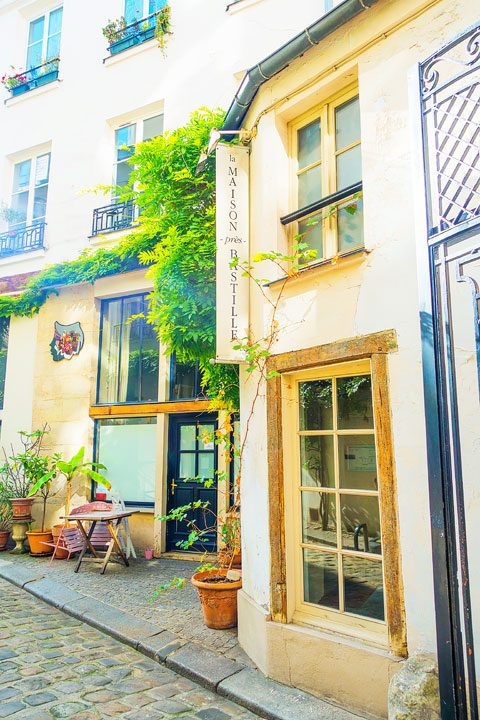 This beautiful street is Cour Damoye.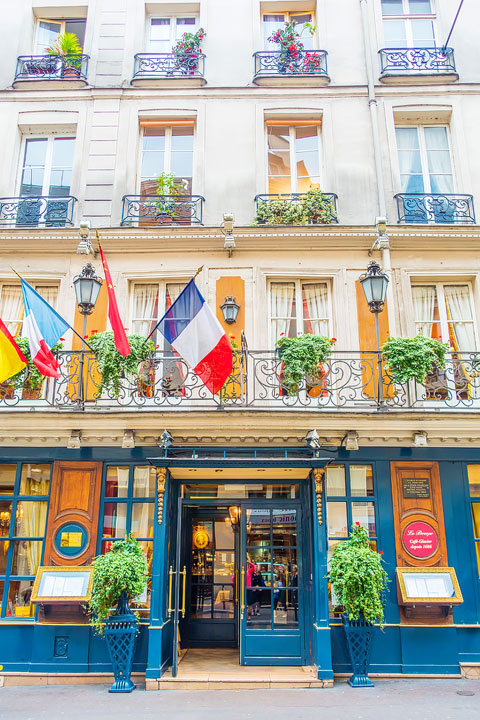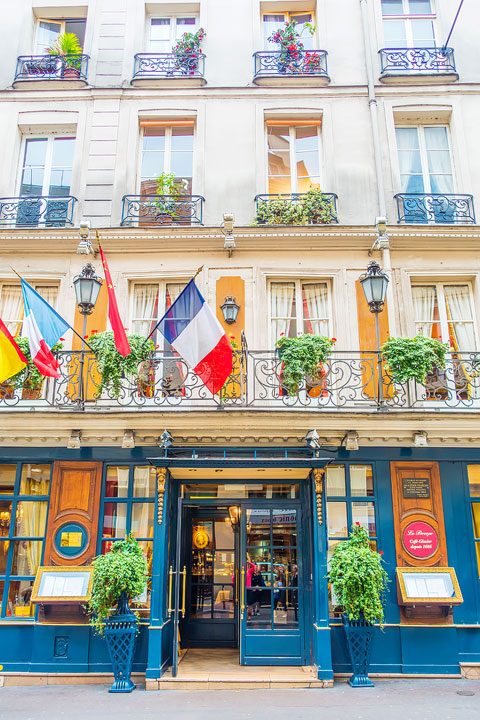 This is Cafe Procope, the oldest cafe in Paris.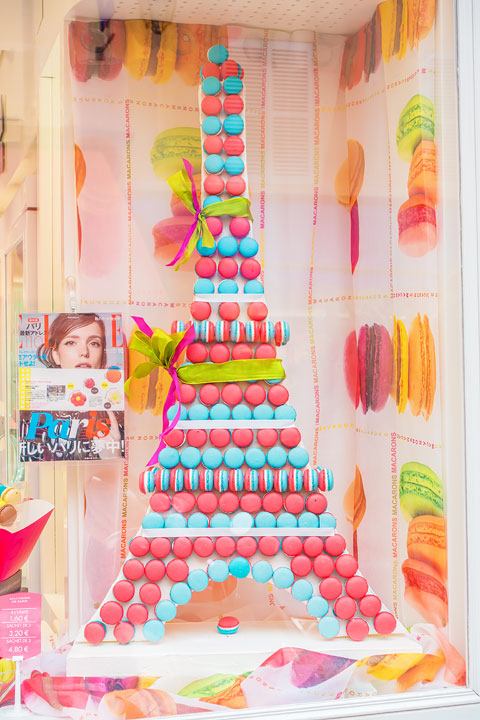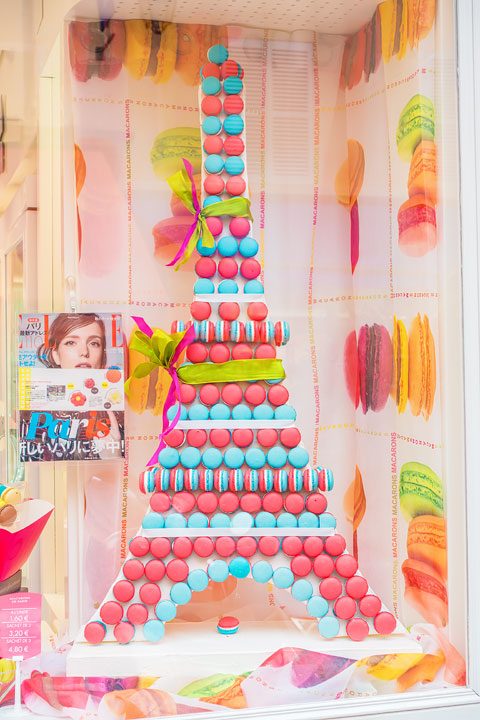 This was at a macaron shop in Saint Germain. Saint Germain is another neighborhood I'd love to explore more!
Sunset at the Eiffel Tower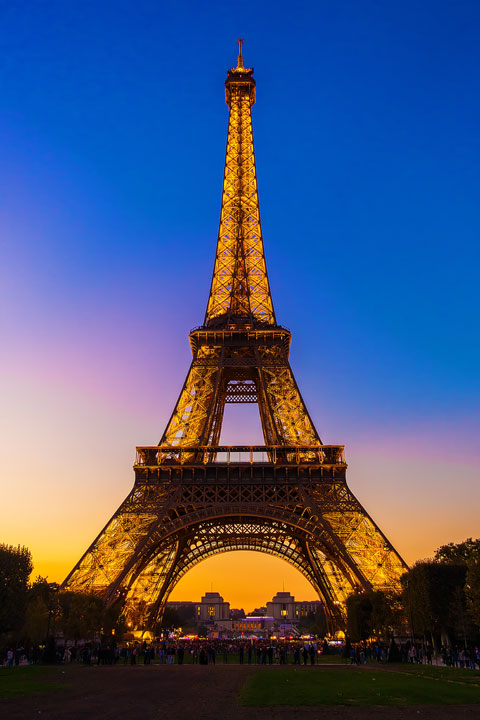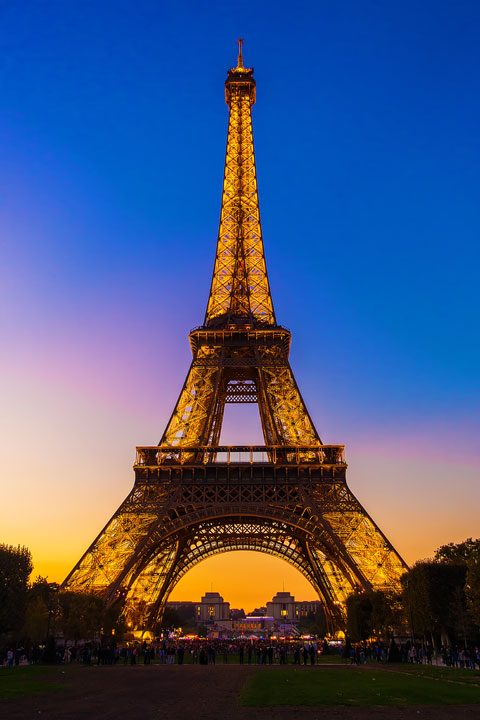 On our first and last nights in Paris we spent sunset at the Eiffel Tower. No better place to begin and end a trip.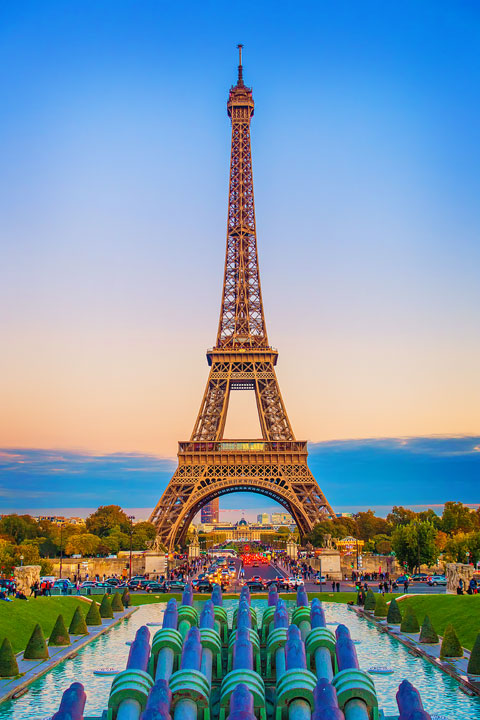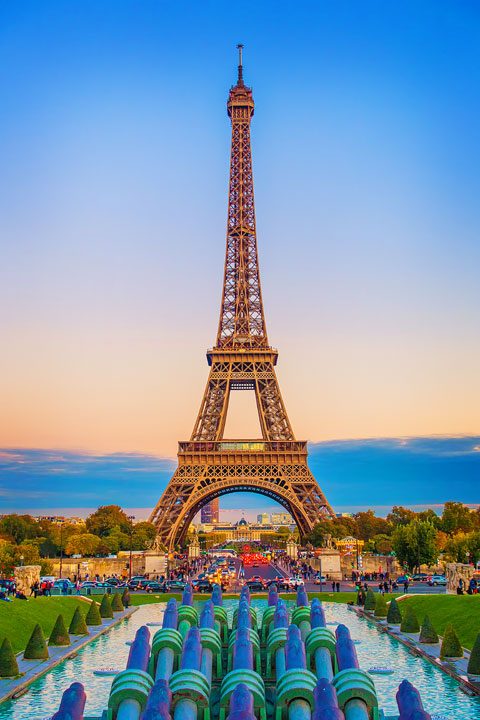 There are two places to watch the sunset at the Eiffel Tower in Paris.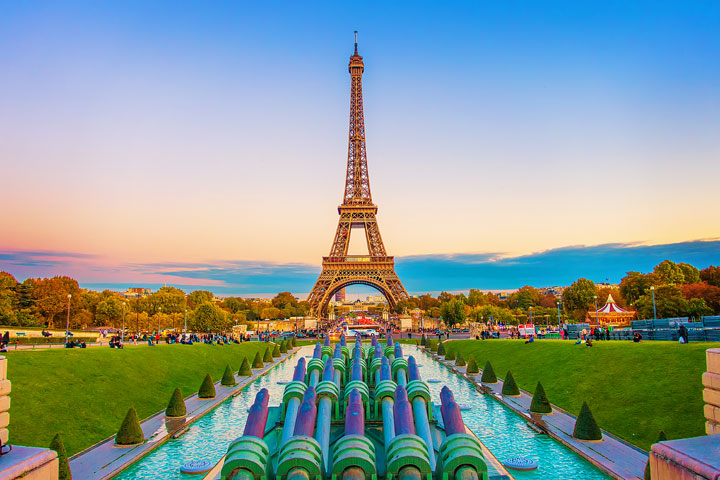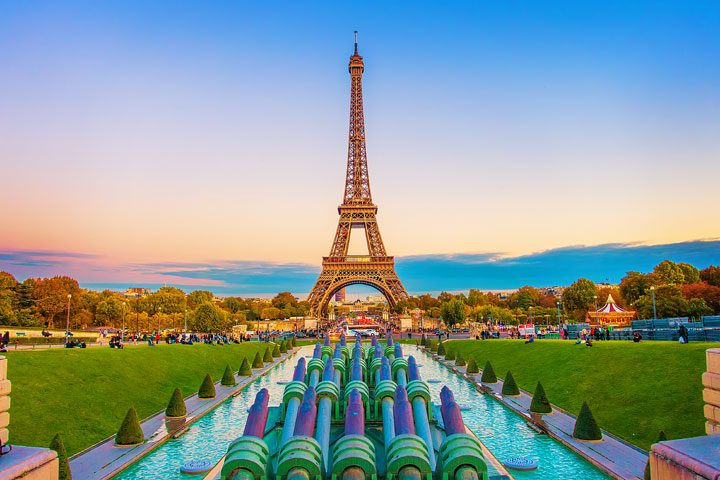 The first is the Champ de Mars, the large park in front of the Eiffel Tower where the 1889 World's Fair was held, for which the Eiffel Tower was built.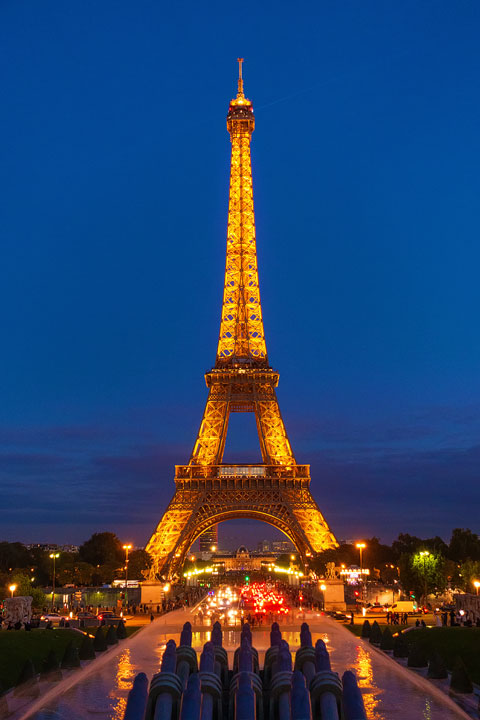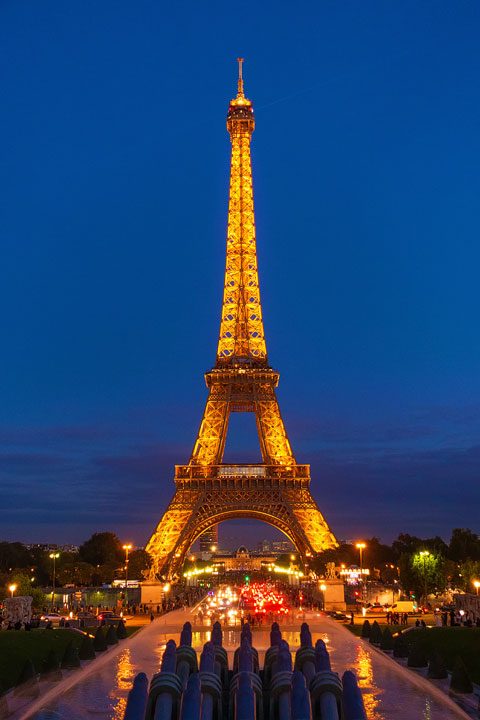 The second is the Trocadéro Gardens across the river with water fountains and a large raised stage perfect for viewing the Eiffel Tower.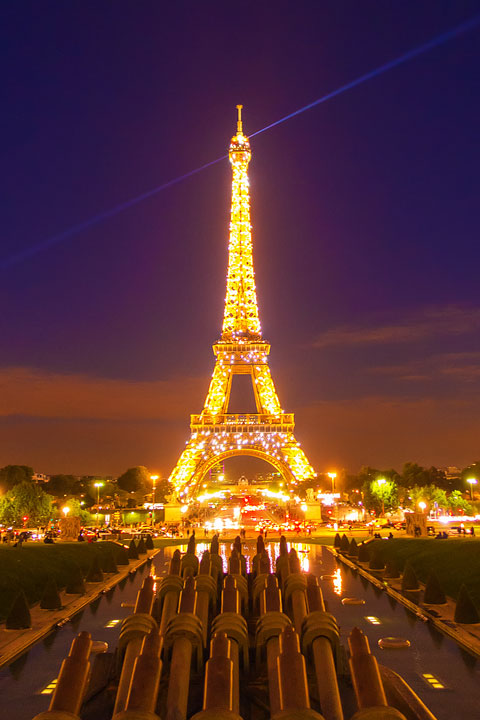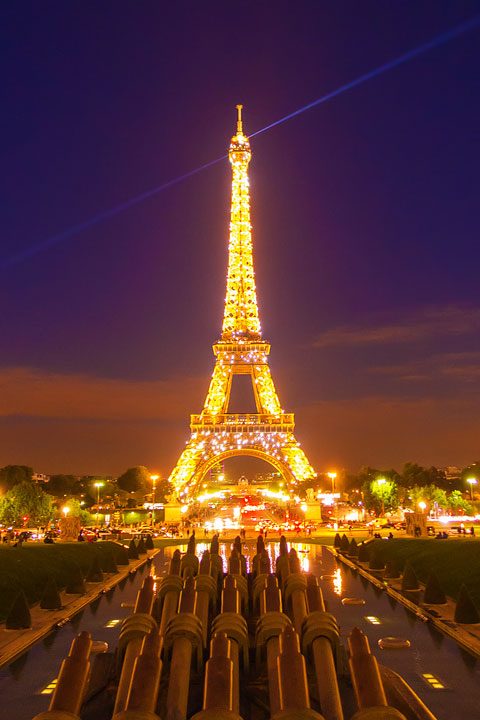 Whichever one you choose, be sure to stay for the light show. After sunset, at the top of the hour, every hour the lights of the Eiffel Tower put on a brilliant twinkling light show for 5 minutes. It occurs every hour until 1am. At 1am, all the other lights turn off, and just the sparkling lights are left on for one last unique show. If you are awake and in the area, it is definitely worth catching! :)
Where to Stay!
We stayed in a Girls Guide to Paris apartment. We LOVED IT. It was huge, 2 bedrooms, 2 bathrooms, kitchen, laundry room, dining room, two living rooms, in a great location. See photos here. But it was the perfect place for us all to stay together with tons of room for us to hang out in the living areas at night. Here is the exact apartment we stayed in. If you are looking for a place to stay in Paris, I HIGHLY recommend it!
Je t'aime, Paris. Until next time!! :) xoxo