Looking for things to do in Paris? Here is our free, self-guided walking tour of hidden Paris. The streets and locations are quiet, secluded, and off the beaten path, yet still breathtakingly stunning, and will give you a glimpse at the hopelessly romantic, even more beautiful side of Paris.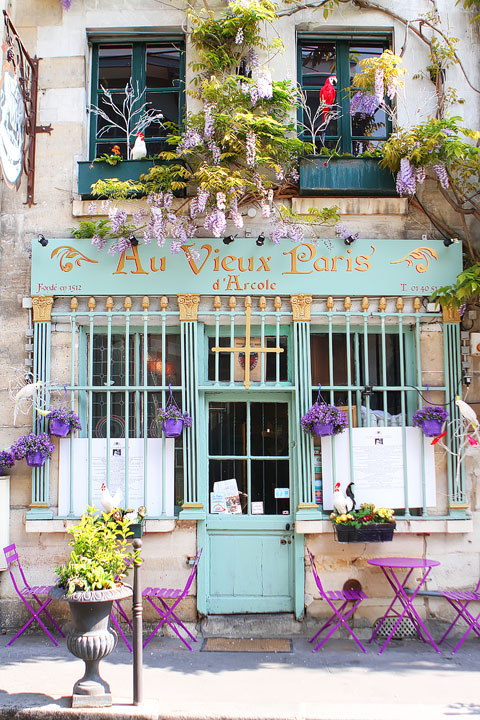 Here's what all you'll see: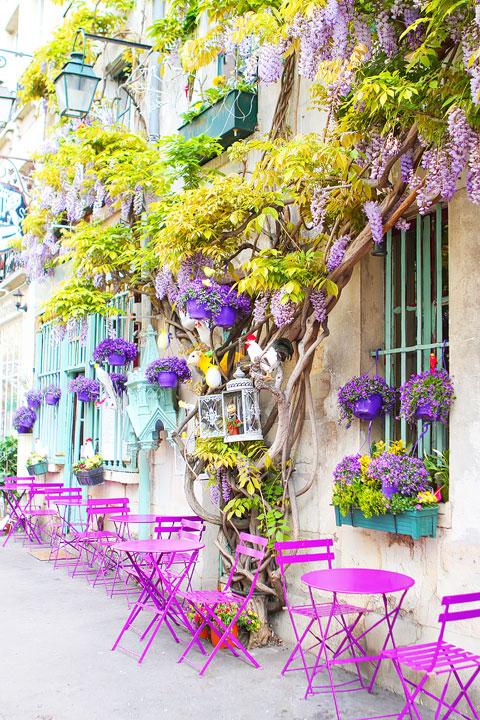 Au Vieux Paris Cafe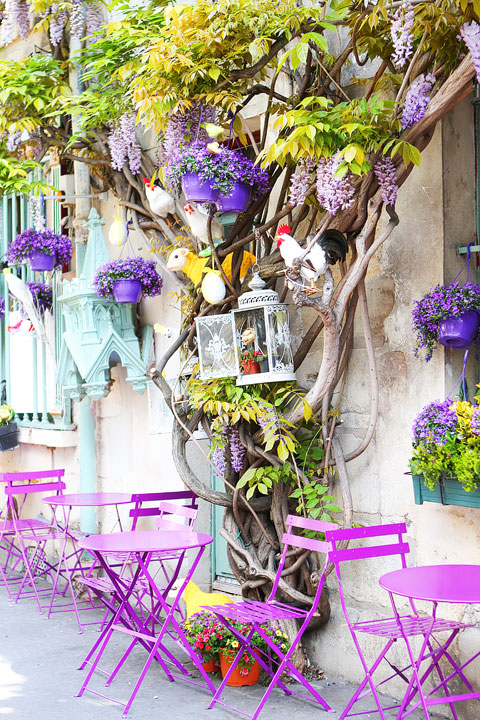 To dine at this romantic, picturesque Parisian cafe would be a dream!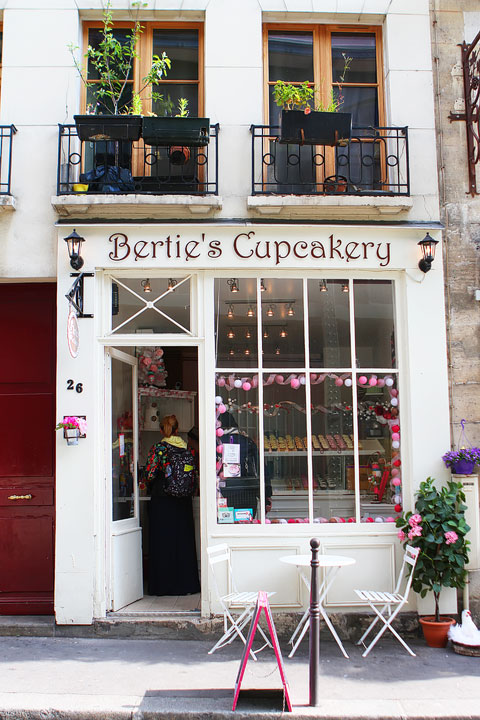 And look what's right next door… A charming cupcake shop.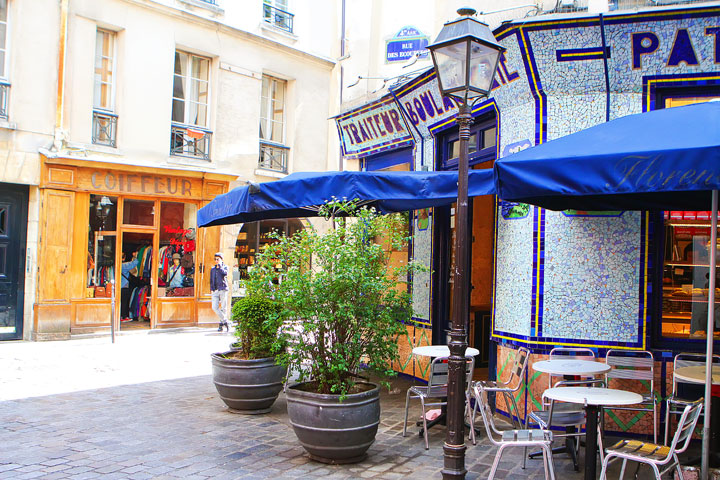 The Latin Quarter
Shopping and pastries on this secluded corner.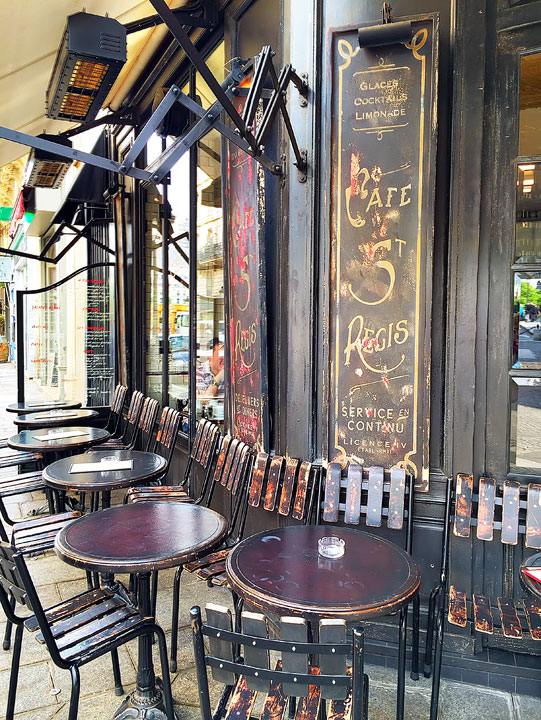 Île Saint-Louis
Have a quiet breakfast at the St Regis Cafe.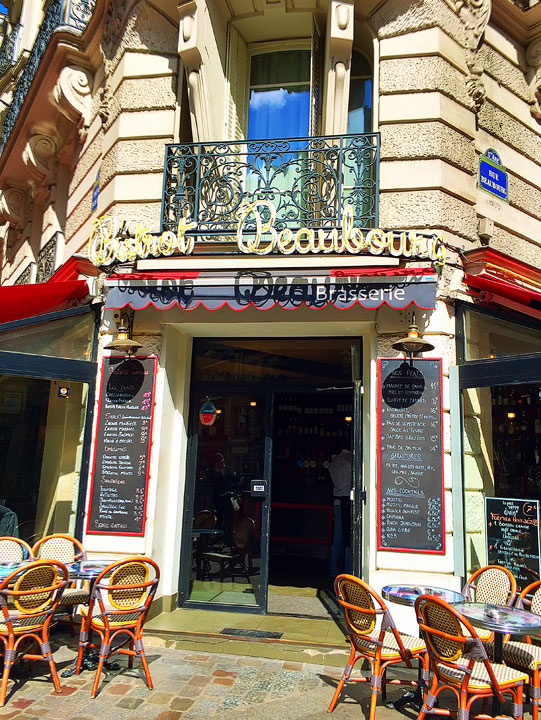 Rambuteau / Pompidou Neighborhood
A perfect spot for people watching.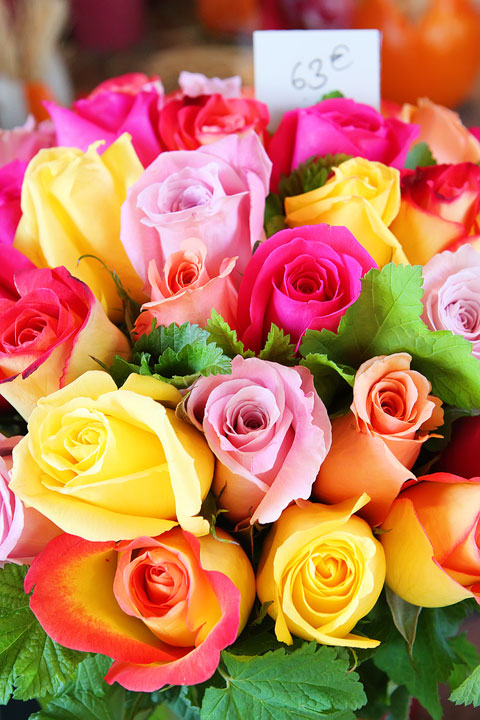 A bouquet of roses from the Au Nom De La Rose flower shop.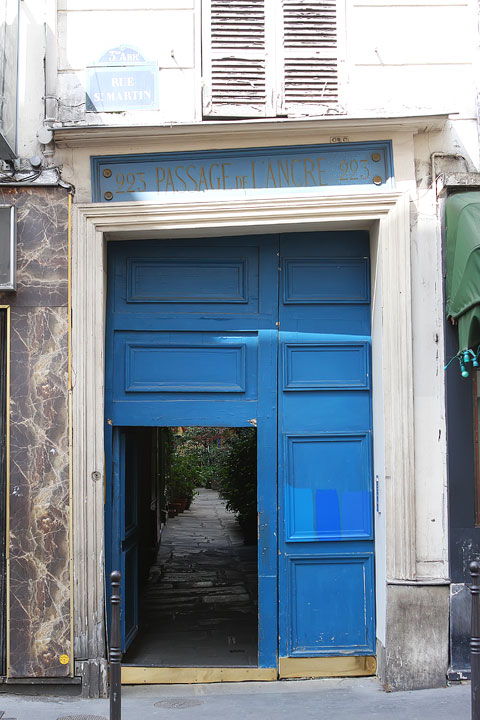 Passage de l'Ancre
Wander into this mysterious blue door, for an unexpected surprise on the other side…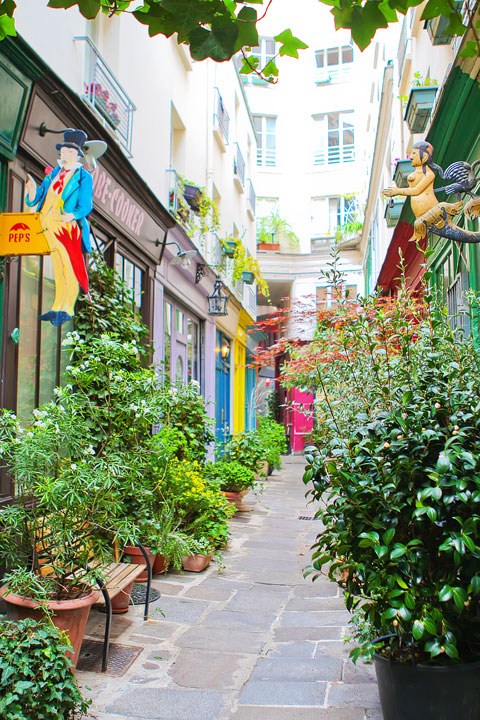 Colorful doors, a mermaid, and the most charming umbrella repair shop, Pep's Umbrella.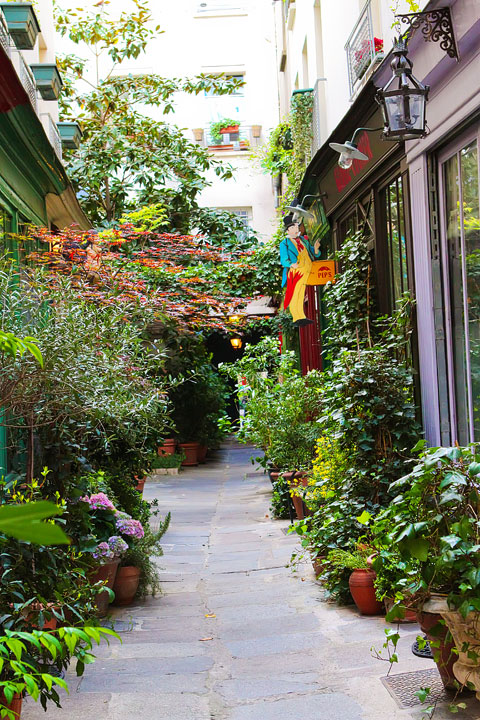 Be sure to visit Pep's on a day when they're open. You'll know by the bright yellow umbrella they have opened and displayed like a flag on the wall of this hidden passageway.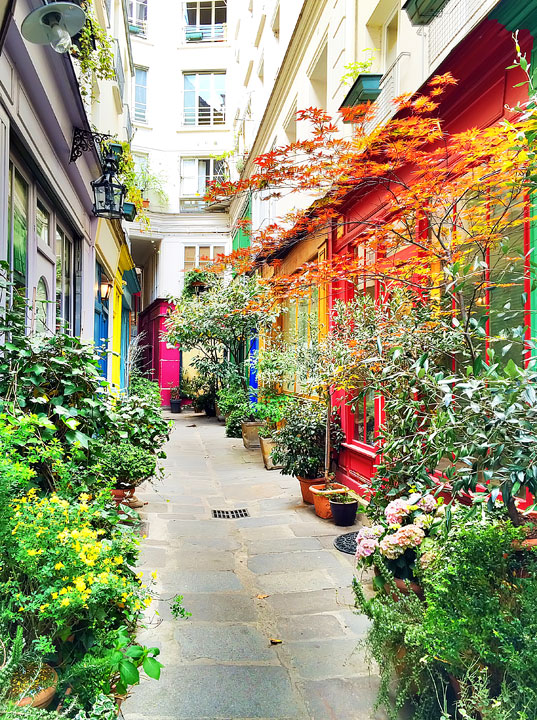 I wonder if this is where the writers got the idea for the yellow umbrella on How I Met Your Mother.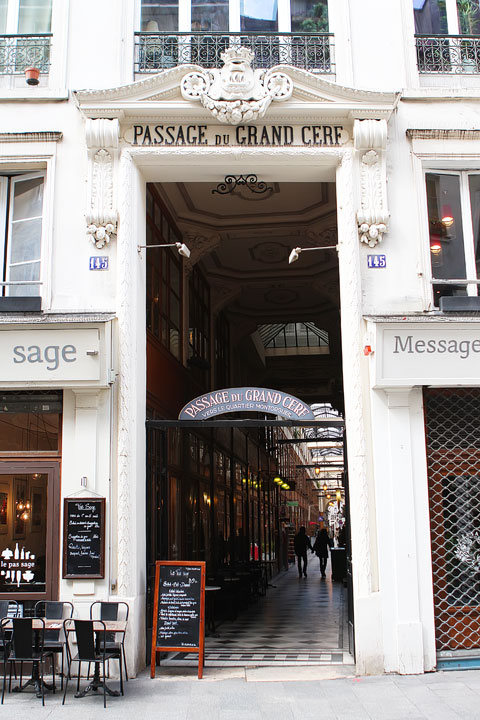 Passage du Grand Cerf
Wander through another hidden passageway in Paris for unique craft stores and antiques at Passage du Grand Cerf.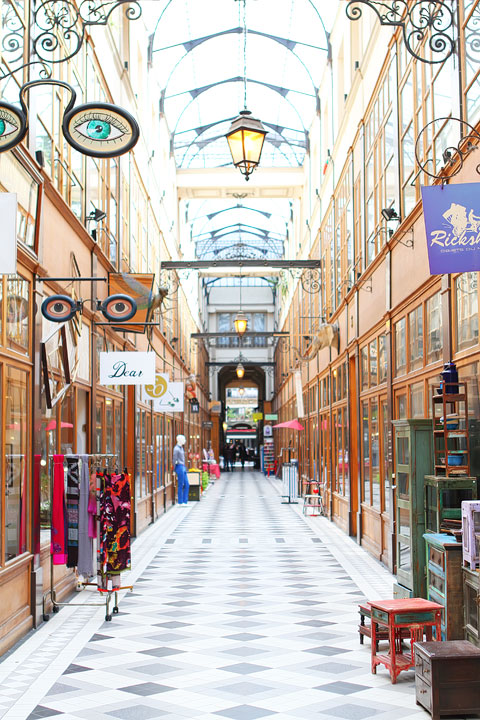 This shopping passage is filled with gorgeous shops and flooded with natural light.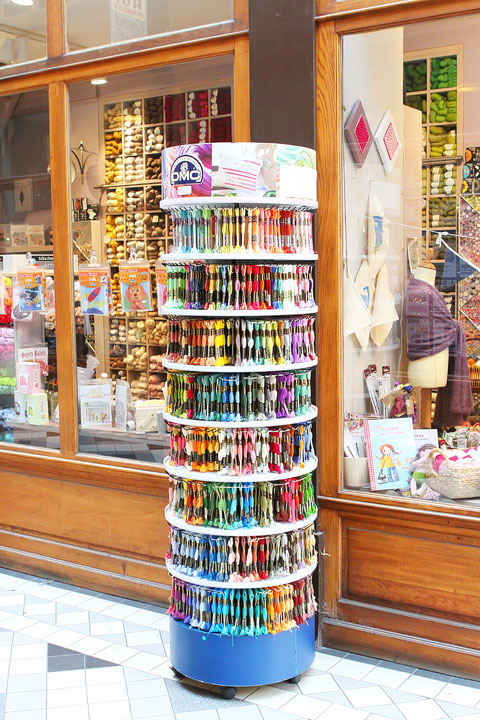 Colorful spinning rack of embroidery thread.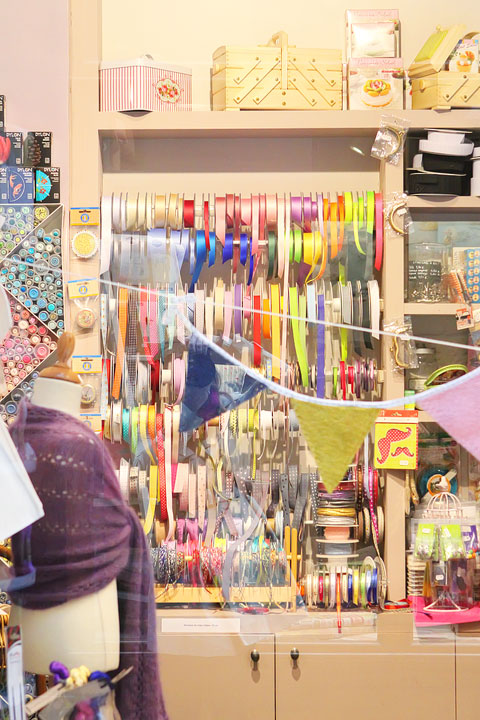 Ribbons galore. How fun would it be to buy fabric, ribbons, or skeins of wool here for a craft project?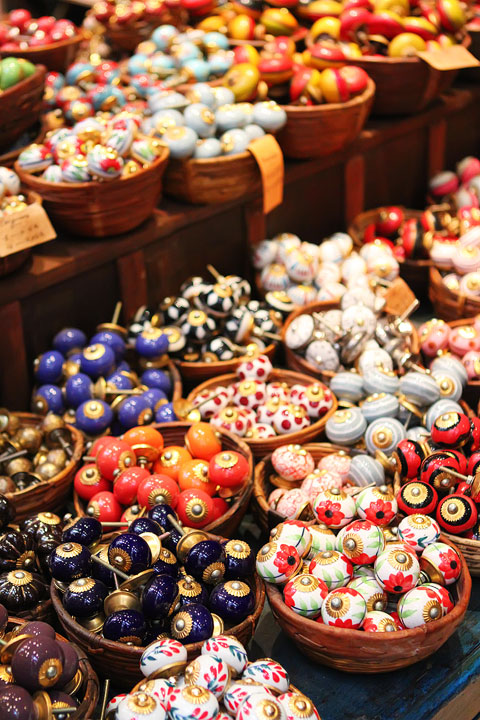 Door knobs and draw pulls.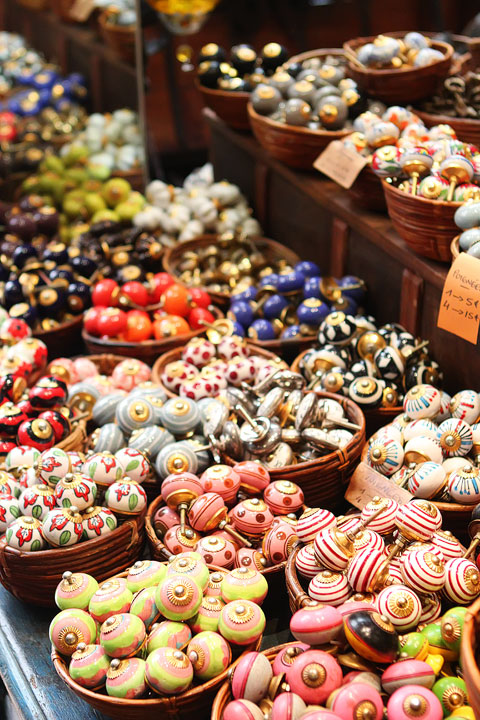 So many to choose from!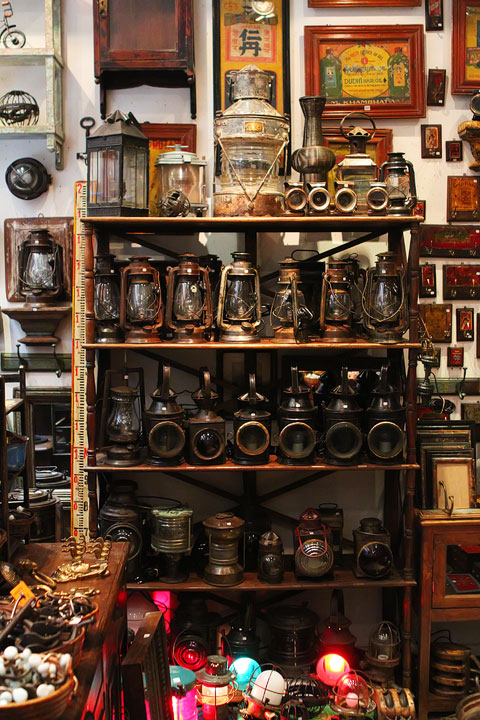 Dying over this shelf of antique lanterns!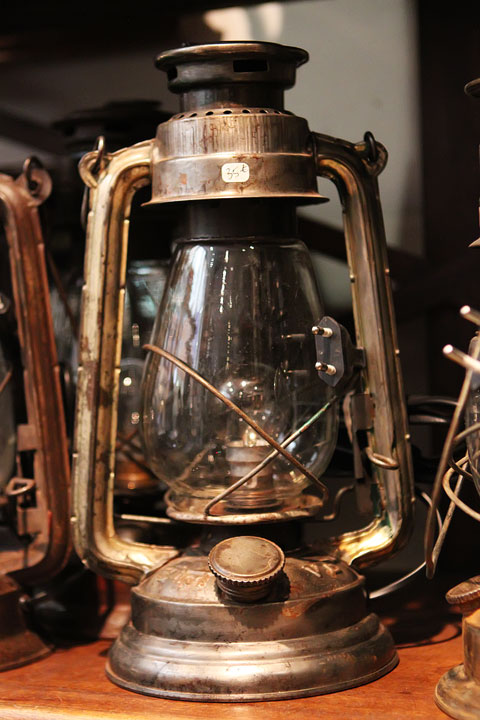 I wanted to take this one home with me.
Hidden Paris Free Walking Tour Map – Things To Do in Paris

View Hidden Paris Self-Guided Photography Walking Tour in a larger map
Here's a map with GPS locations for all the photos taken in this post. Use this free map if you want take your own self-guided walking tour of hidden Paris.
Click here to see this map on a larger screen, with an easier-to-read list of all the places we went.
Total Distance: 1.8 miles (one way)
Time: 40 mins (walking time only)