There are so many amazing sights to see while in Paris and I'm so glad we had our whole trip planned out. I've put together all of our favorite sights in Paris so that you can easily plan you sightseeing trip!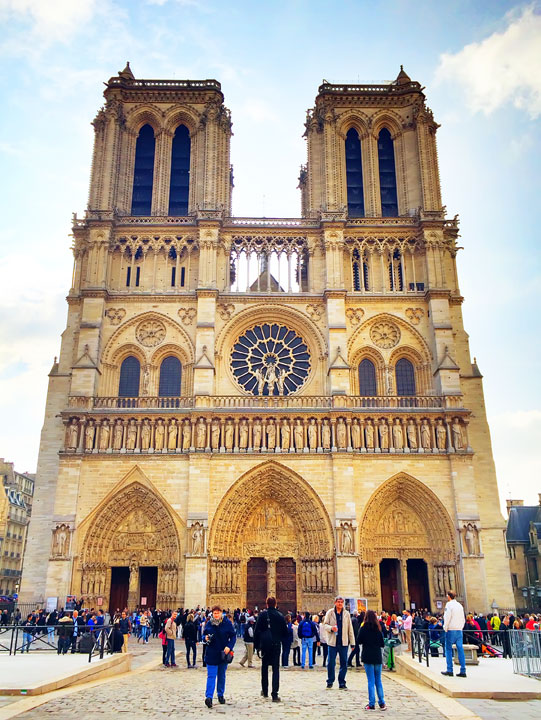 Make Sure To See These Major Landmarks While In Paris
Our last full day in Paris was a quiet Friday, and since we had good weather we decided to run around hitting a few of the major landmarks we hadn't seen yet.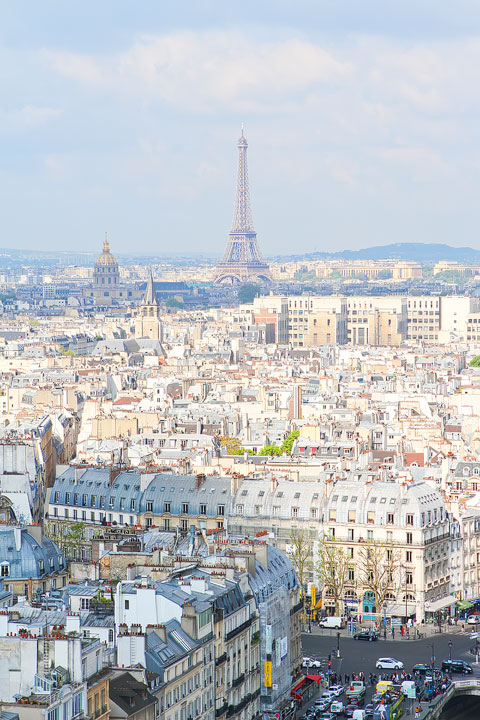 We started at Notre Dame, and got there at 9:30 in the morning, thirty minutes before the tower opened.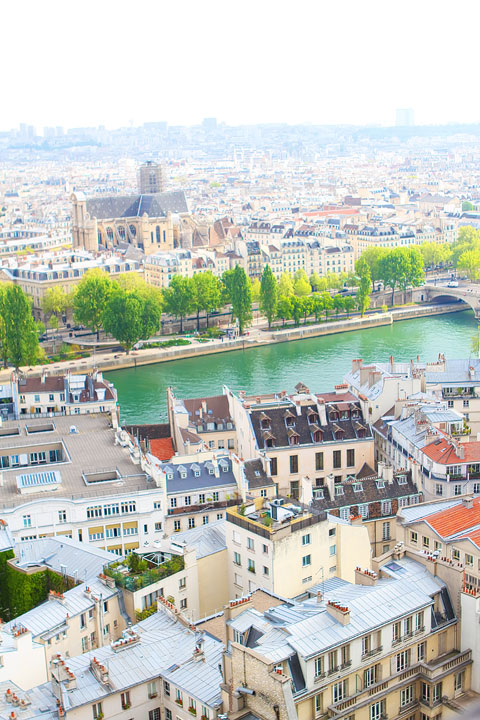 There was already a line to get up to the tower, so Kevin went and grabbed us a spot in line, while I took a look around inside the cathedral.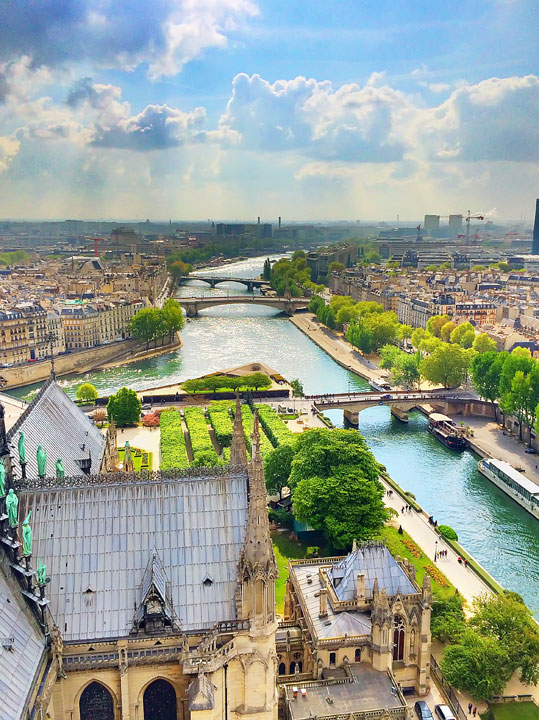 At this point there was no line to get into the cathedral, so I just went right on it. There was mass going on, and the choir was singing, so that was neat experience. But it was very dark inside and I could hardly see anything. I didn't even take any pictures.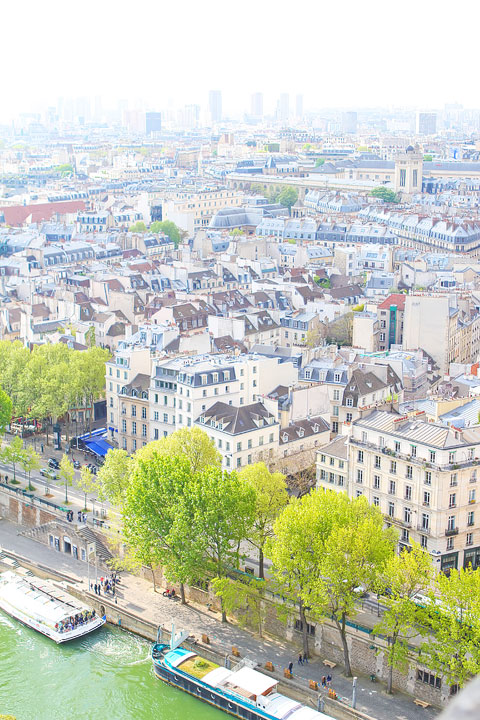 I spent probably 10 minutes or less inside, but by the time I got out (9:40am-ish), there was already a huge line forming outside to get in the cathedral. So if you don't want to wait in line, be sure to get there early. :) If you don't want to go up to the tower, the cathedral opens even earlier, at 8am.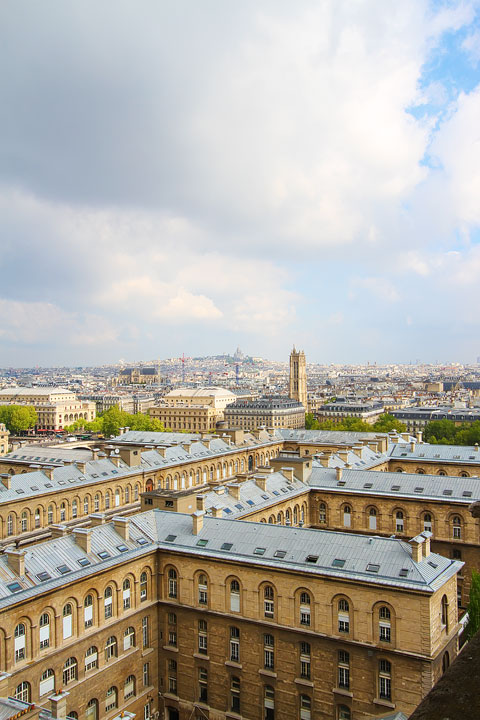 We stood in line for about one hour total to up to the tower. (Again, we got there 30 minutes before the tower even opened.)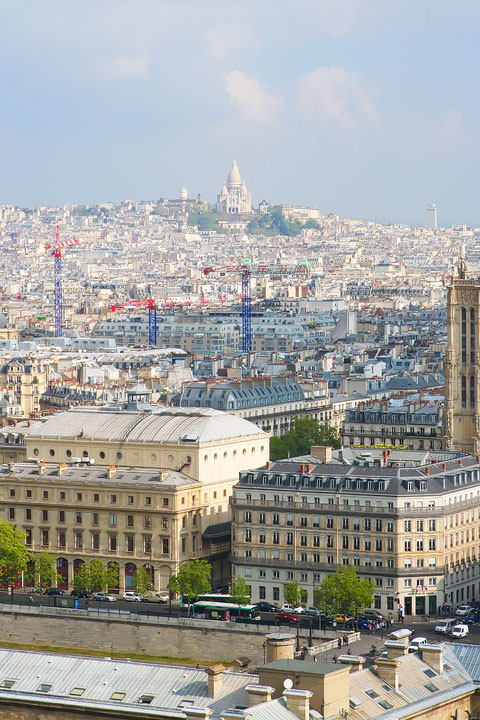 Get To Each Landmark Early To Avoid Long Lines
The views were nice (as you can see from the photos above) but you only get to spend 5 minutes at the top. It seemed like a bit of a let down and a bit too rushed after waiting in line for an hour. By the time we made our way down from the tower (10:45am-ish) we were dying at how long the lines had become. The line to get in the cathedral was snaked around back and forth, back and forth all the way across the lawn, and the line to get to the tower was just blocks and blocks and blocks down the street. It was unbelievable.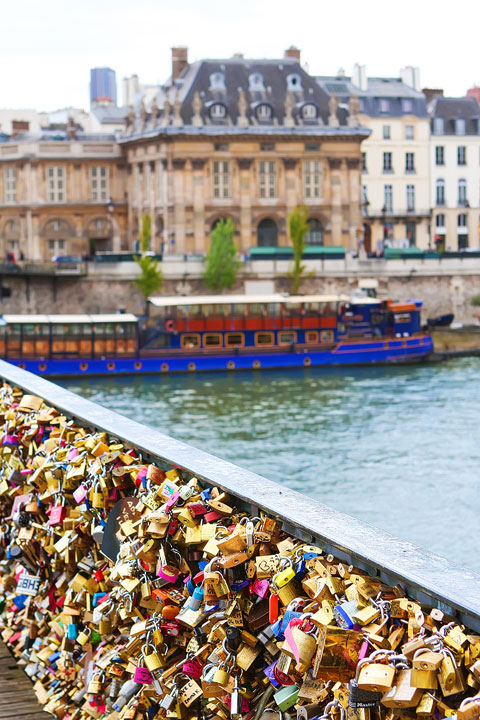 We grabbed a croissant to go, then had a lovely walk through the Parisian streets as we made our way to the famed Pont des Arts.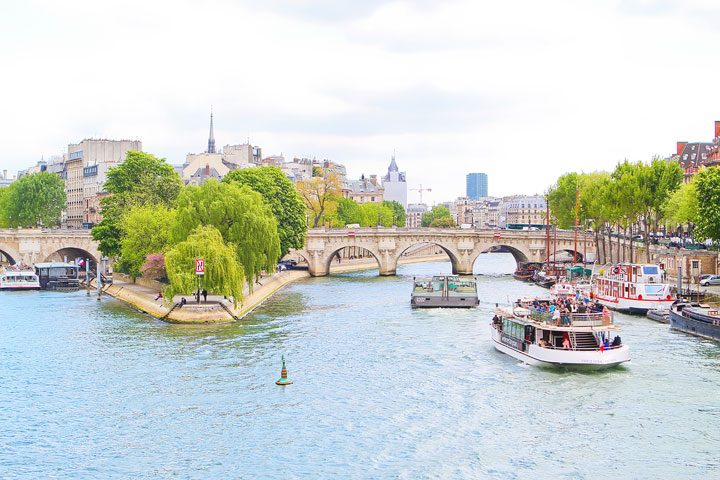 The Pont des Arts is a a pedestrian bridge over River Seine.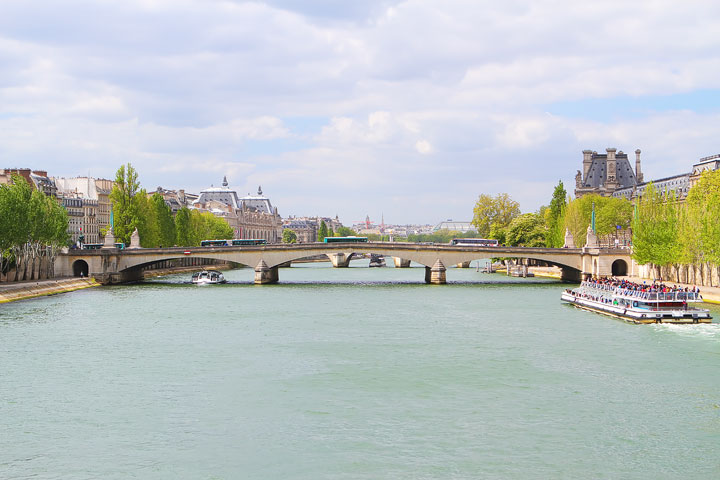 It connects the the Institut de France and the Louvre.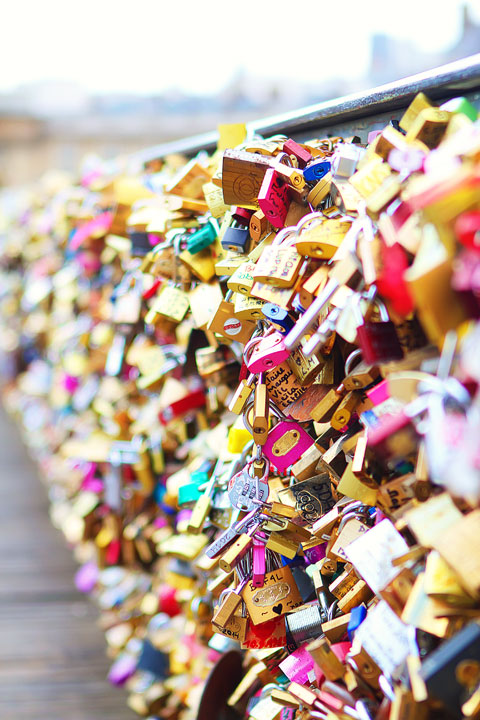 It's also been widely popularized as the Love Lock bridge, where couples attach padlocks with their names written on them to the railing, then throw the key into the River Seine below, representing their commitment to unbreakable love.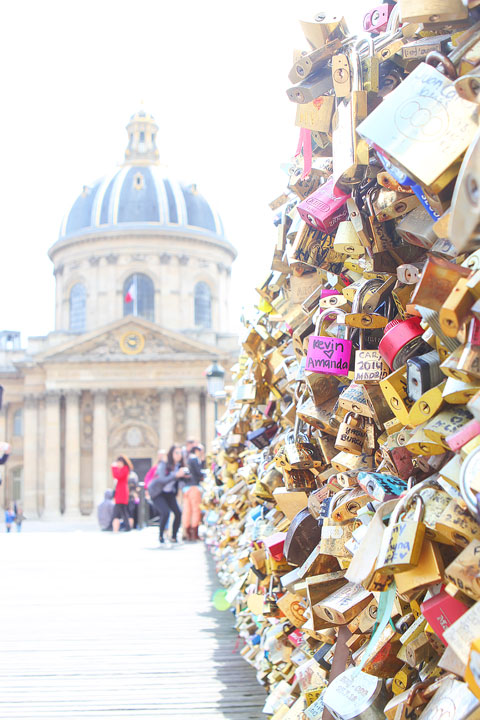 Now I am not one for big romantic gestures (just writing all that out is making me pukey ;)), but as you guys may have guessed by now, Kevin totally is, so of course he wanted to do it. :)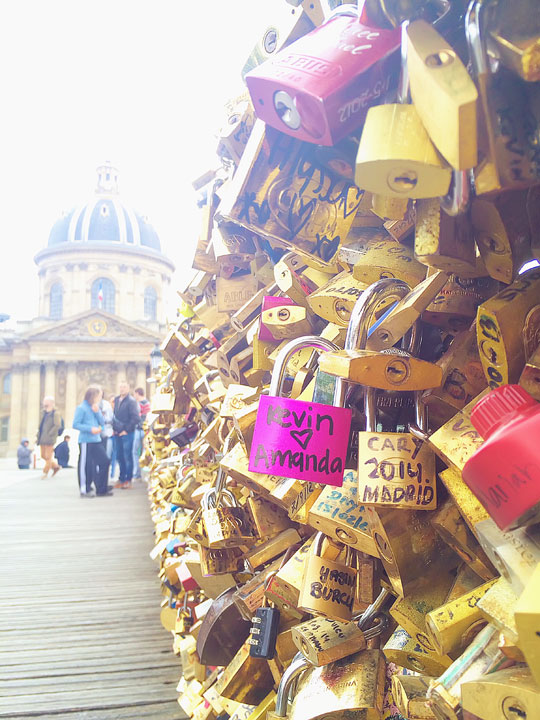 Be Sure To Add A Lock To The Pont des Arts
We didn't plan ahead to bring a lock, but fortunately for us there were any number of peddlers selling padlocks up and down the bridge, and at actually a fairly reasonable price (5 euro or less, depending on the style). They'll even let you use a Sharpie for free. ;) So here is our lock! :) Not sure if it is even still there, since I hear they frequently have to go through and cut them all off because the weight of the locks is crushing the bridge! But it was a very fun gesture and I'm glad we did it. :)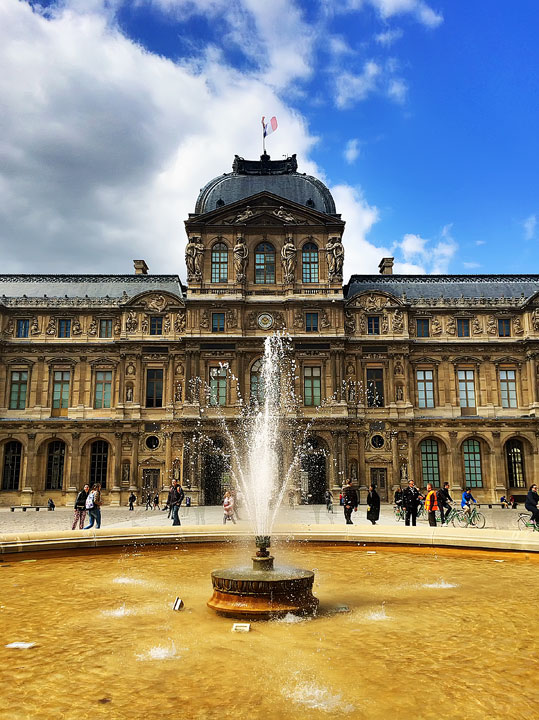 After that, we walked up the bank of the Seine, and over to the Louvre courtyard.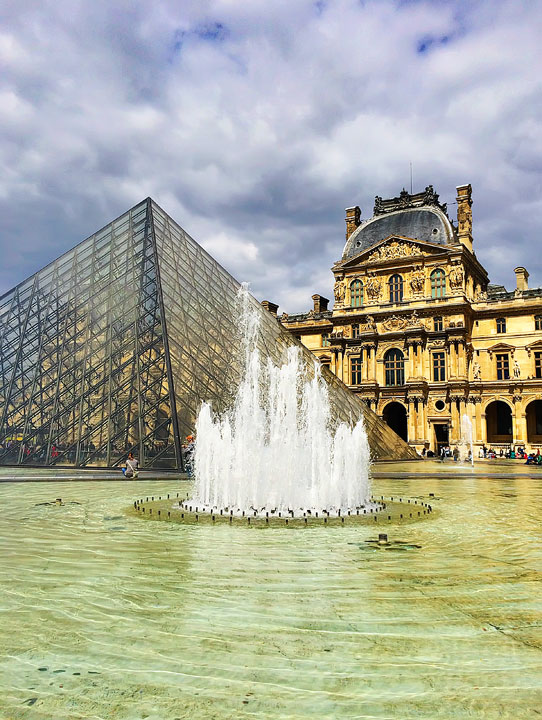 The Louvre Museum In Paris Is Huge
Seriously could not get over how MASSIVE the Louvre is!! It covers an area of nearly 15 acres. Fifteen!! And I thought Versailles was huge!!! (3 acres, comparatively.) We were planning to go if we had a rainy day, but it was sunny every single day we were in Paris, so we'll have to save the Louvre for next time. :)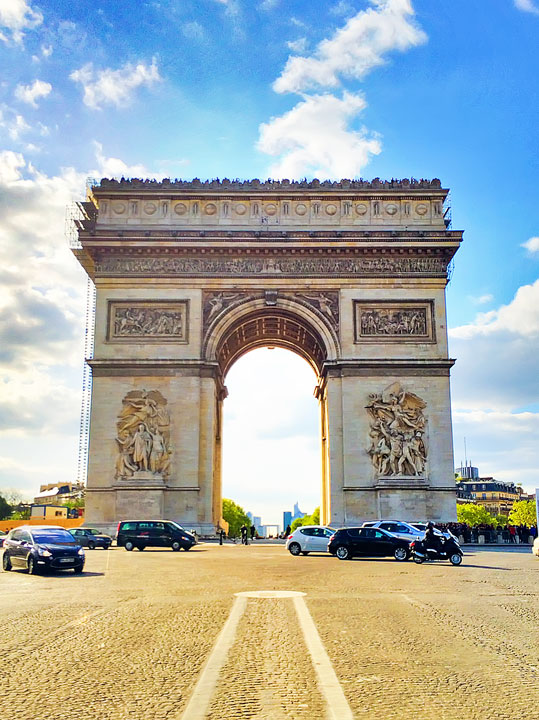 We walked from the Louvre through the Tuileries Garden, then down the Champs Elysees (arguably one of the most expensive pieces of real estate in the entire world, like Rodeo Drive but in Paris) all the way to the Arc de Triomphe.
Surrounding the Arc de Triomphe is an eight-lane roundabout with NO lines on the road to keep you in your lane. It's the only place in Paris where car insurance won't cover you. On our way to Charles de Gaulle the next day, our driver drove right on through like it was nothing, lol!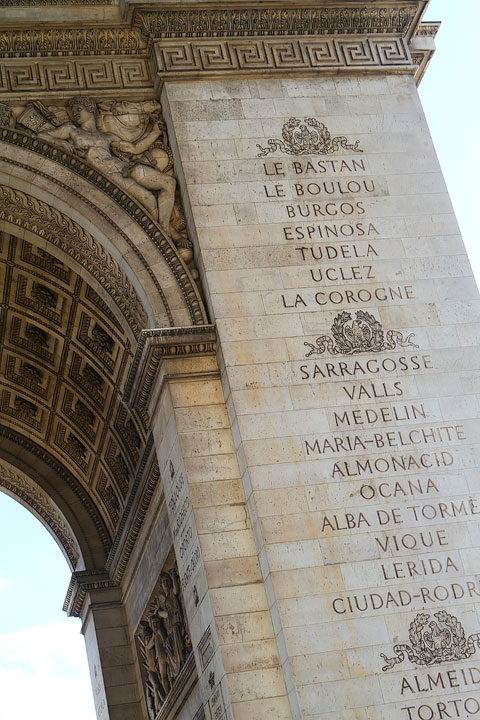 There was hardly any line to get up to the top of the Arc, and since you could stay as long as you wanted, we decided to go for it.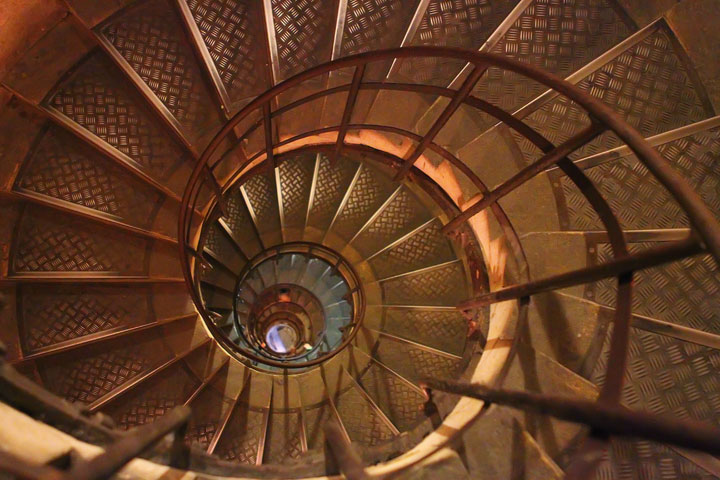 We definitely got our exercise in this day with all the stairs, towers, and walking!! :) We climbed 387 steps to the top of Notre Dame (and back down), walked 4 kilometers from the Louvre to the Arc de Triomphe, and then climbed another 284 steps to the top of the Arc.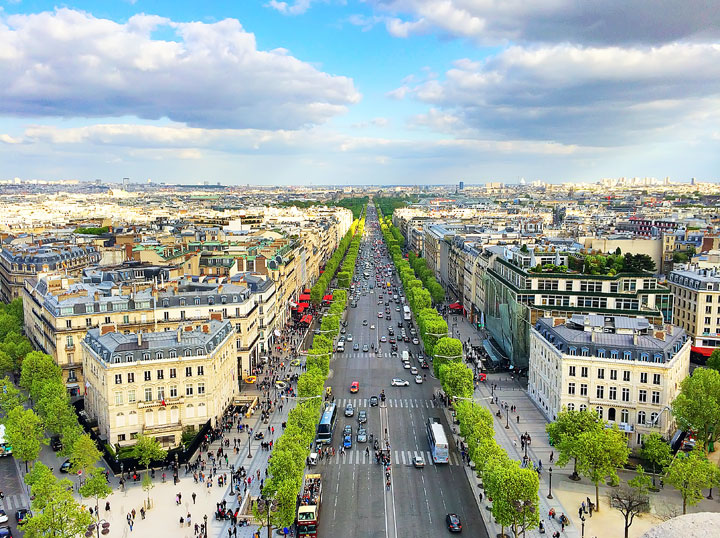 Loved the view from up here!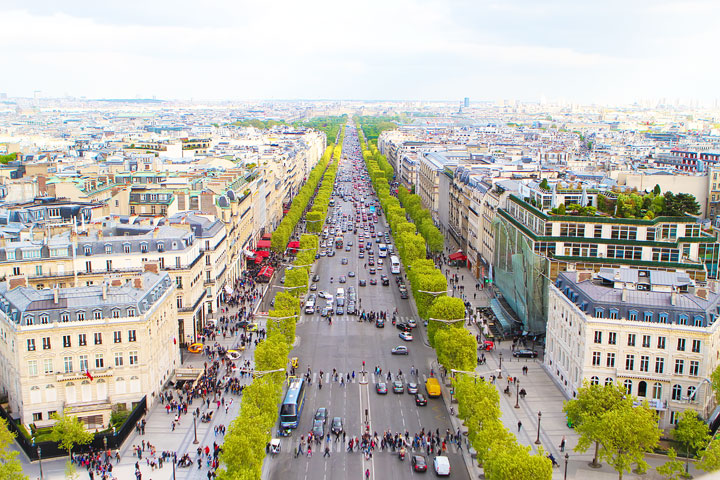 We could see all the way down the Champs Elysees…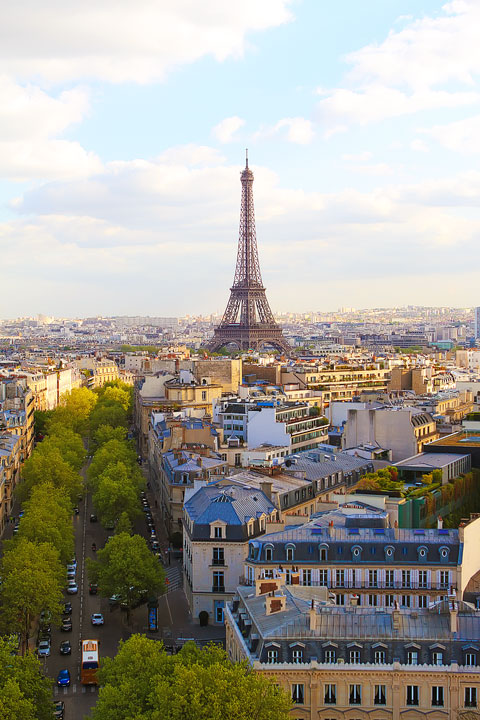 To the right was a great view of the Eiffel Tower, and then the Sacre Coeur in the other direction.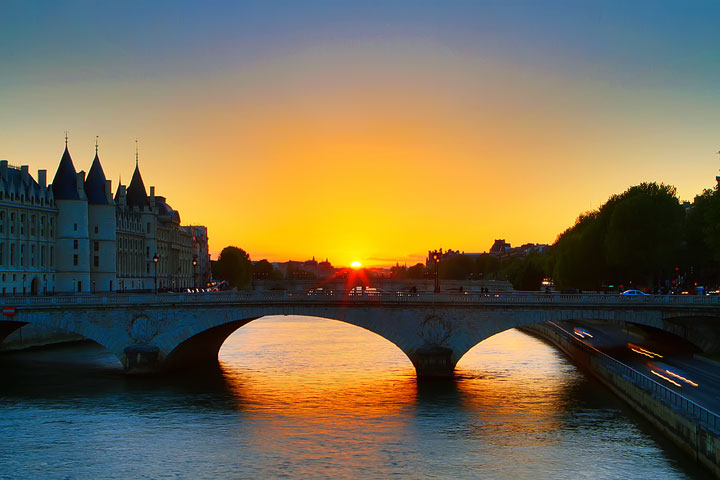 That night we made our way back to Pont Notre-Dame to watch the sunset.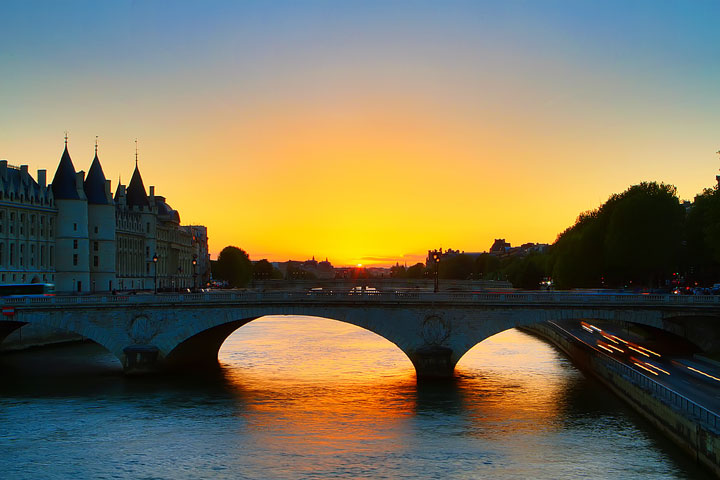 Our last sunset in Paris. Thank you so much for looking. Have a happy and safe Fourth of July holiday weekend!

View Paris in a larger map
An Easy Way To Plan And See All The Sights In Paris
Here's a map of everything we did in Paris. It's got the GPS location of all the spots you see in this post in case you want to find them on your own. :) Click here to see this map on a larger screen, with a list of all the places we went.
Follow along on our Scotland, London, and Paris Vacation!
Things To Do While In Scotland
Scotland Day 1 & 2 — Inverness, Loch Ness, Skye, and Talisker Bay
Scotland Day 3 — Skye, Fairy Pools, The Highlands, and Oban
Scotland Day 4 — Islands of Scotland: Mull, Iona, and the Cave of Melodies
Scotland Day 5 — Fa'side Castle, Edinburgh
Scotland Day 6 – Edinburgh & Castle Driving the Coast of Scotland
Everything I Ate In Scotland — Restaurant Guide for Scotland
Sightseeing In London
London Day 1 — Notting Hill, Seven Dials, and The London Eye
London Day 2 — Tower of London, Borough Market, and Big Ben
London Day 3 — Trafalgar Square, Piccadilly Circus, Fortnum and Mason
London Day 4 — Bakery Hopping, Harrods Food Hall, and the London Tower Bridge
London Day 4 — Sunset at The View from The Shard
Where We Stayed In London — Hotel Indigo Tower Hill
Everything I Ate In London — Restaurant Guide for London
Things To While In Paris
Paris Day 1 — Sunset at the Eiffel Tower
Paris Day 2 — A Walk Through Montmartre
Paris Day 3 — Palace of Versailles
Paris Day 3 — Garden of Versailles
Paris Day 4 — Sightseeing & Landmarks
Paris Day 5 — Hidden Paris (Self Guided Photography / Walking Tour)
Everything I Ate In Paris — Restaurant Guide for Paris
Where We Stayed In Paris — Incredible View of the Eiffel Tower
Thanks so much for looking!!