You've Got To Try These Foods and Restaurants If You're In Paris
Paris always has the most amazing food! There is always something new, and we are always on the hunt to find it. ;)
When you're in Paris and only have a few meals to plan, you definitely want to make the most of them!! We rounded up some of our favorite food and restaurant experiences from when we were in Paris last summer, and put everything in this one time-saving list for you. If you are looking for some of the best food Paris has to offer, here is our ultimate guide!!
Also be sure to check out our Paris restaurant recommendations from years past:
Where to Eat in Paris 2014
Where to Eat in Paris 2015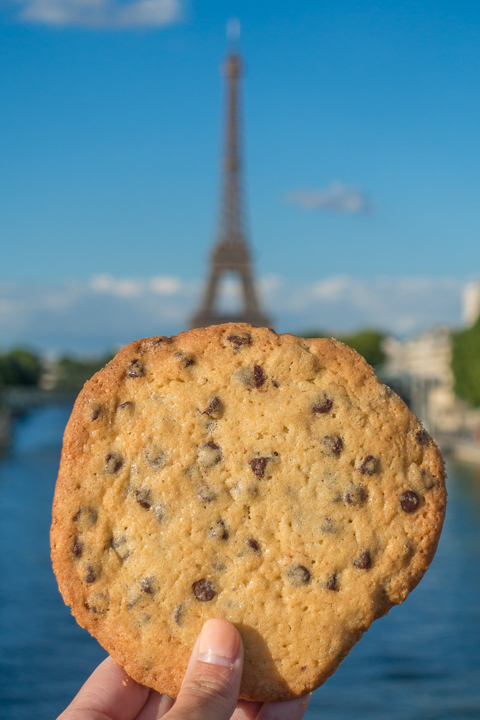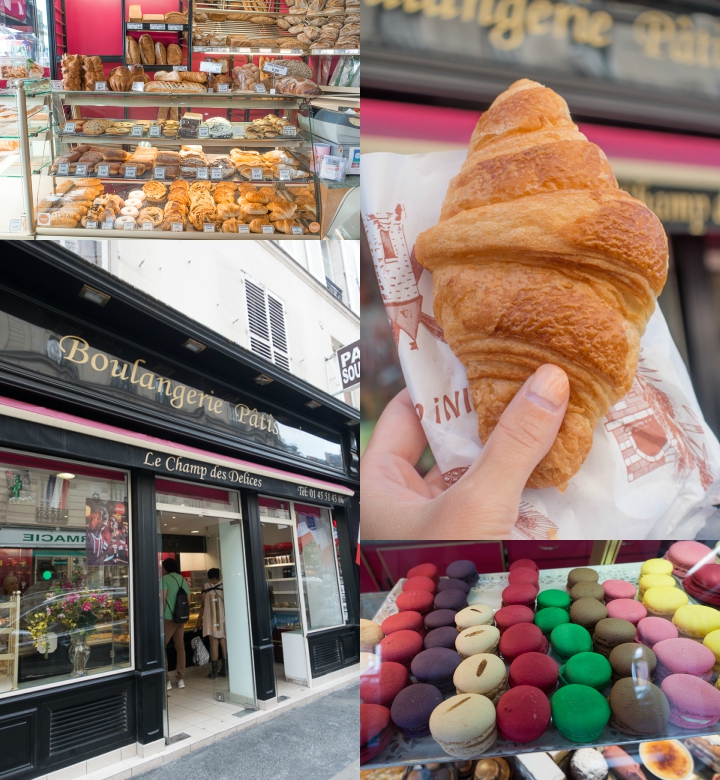 Le Champ des Délices
145 Rue Saint-Dominique, 75007
We stayed in the cutest apartment in Paris in a great neighborhood near the Eiffel Tower. We got insanely lucky and were right across the street from this amazing patisserie! Every morning as we walked out of the apartment, the scent of freshly baked bread and croissants overwhelmed us. I had a fresh croissant there every morning! They also had delicious sandwiches that they will heat up for you, so we had those a couple of days for lunch. Highly recommend checking this place out if you want an incredible croissant!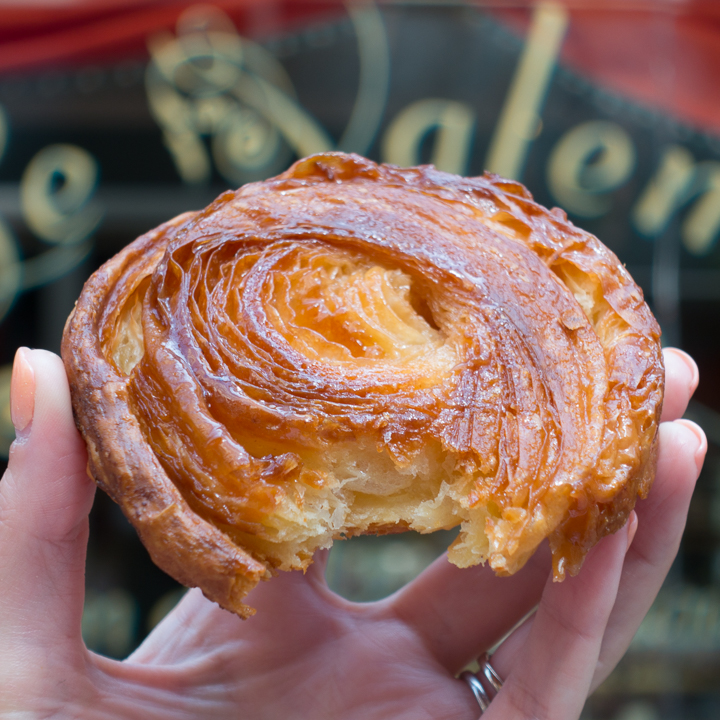 Le Valentin
30 Passage Jouffroy, 75009
Highly recommend this place for an off-the-beathen-path, authentic French breakfast and cafe.  Also some of the best kouign amann I've ever had!!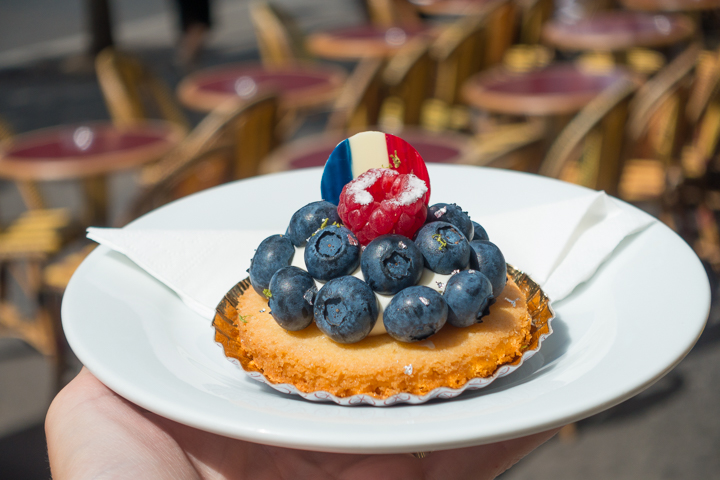 And of course they have tons of gorgeous pastries!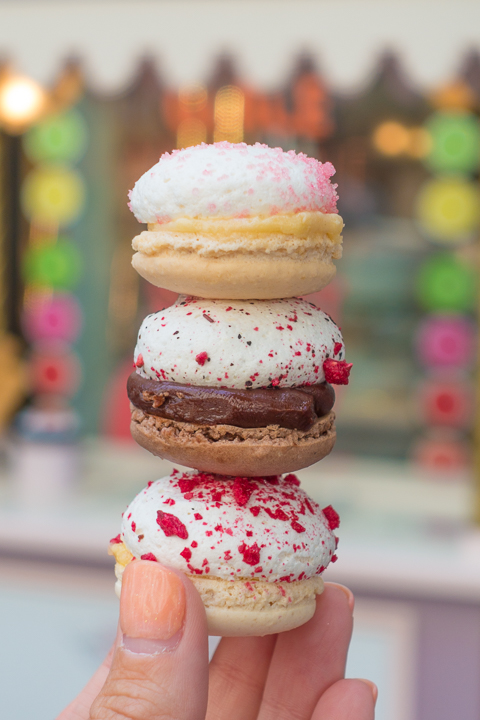 Les Fées Patissières
Found these gorgeous macarons on one of our favorite shopping streets in Paris, Rue Montorgueil. One of my favorite things to do in Paris is spend a morning exploring this street. So many fun bakeries, restaurants, pastisseries, and chocolate shops! Go hungry!!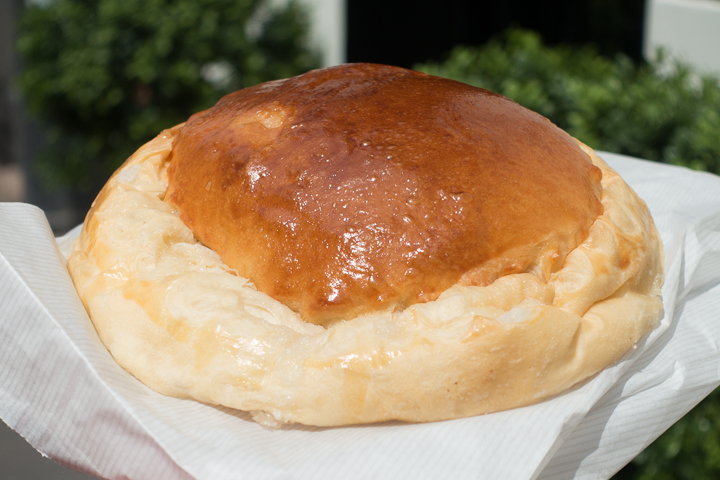 Aux Merveilleux de Fred
This to-die-for pastry is called a cramique, this is the sugar variety. (There is also raisin and chocolate chip!) It's like a ultra light, fluffy doughnut with caramelized sugar throughout. It was within walking distance of our apartment. SO good and SO dangerous!!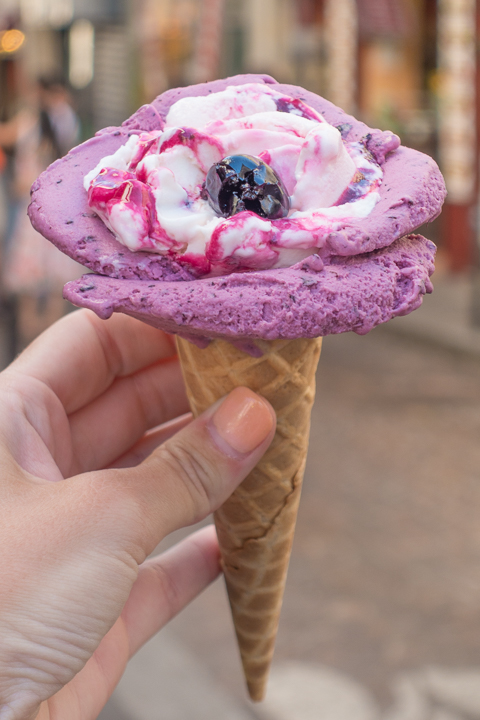 Gelati d'Alberto
45 Rue Mouffetard, 75005
What is more fun that a gelato shaped like a flower?? ?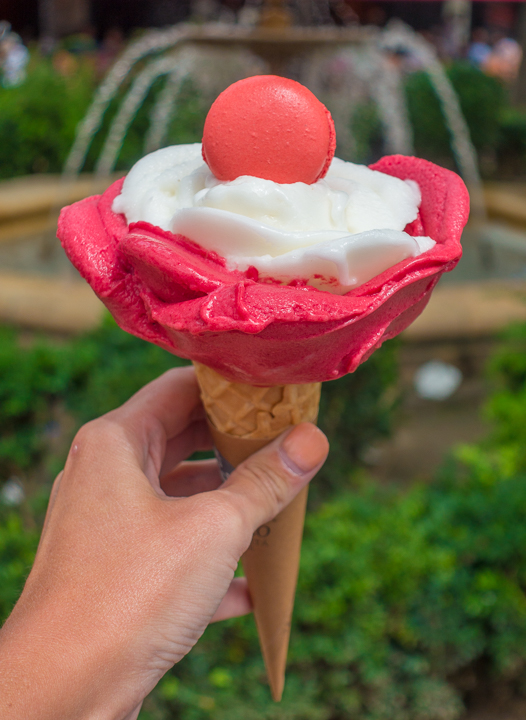 Amorino
Normally we always go to Amorino for rose-shaped gelato, but Gelati d'Alberto has a wider variety of flavors. But they're both awesome, and you should definitely have gelato at least once a day, so try them both! :)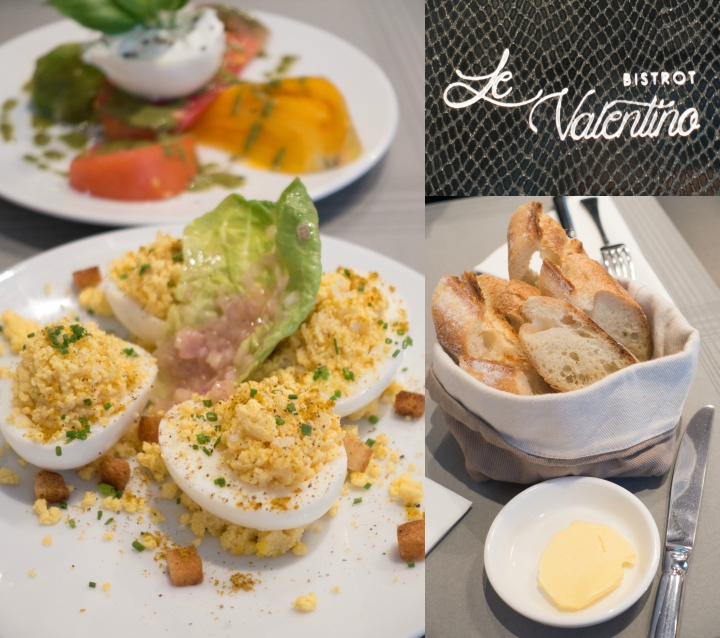 Bistro Le Valentino
41 Rue de Penthièvre, 75008
This was hands down, one of my favorite dinners in Paris.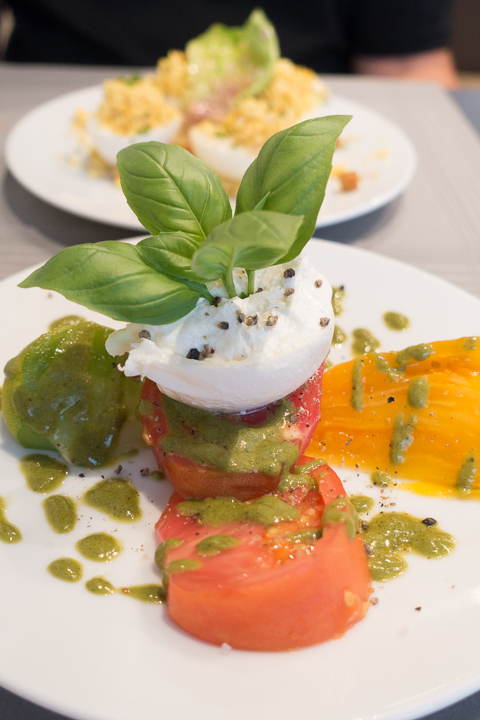 We started with curry deviled eggs, heirloom tomatoes, and burrata. Amazing.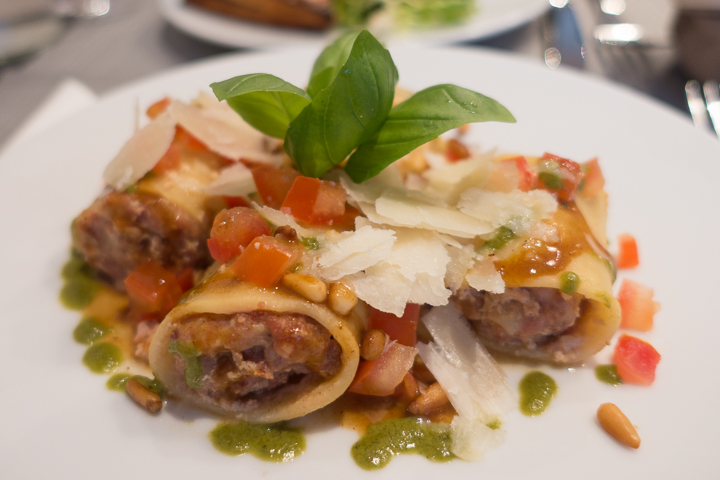 For dinner, we split this house-made stuffed pasta…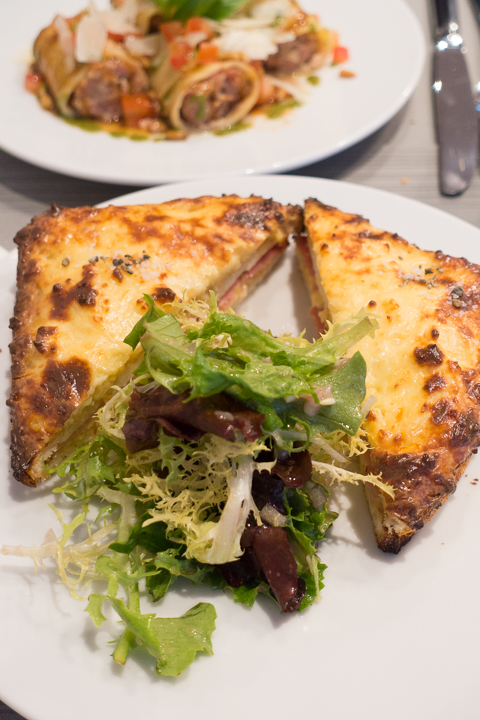 And the most life-changing croque monsieur I have ever had in my entire life. If you want the BEST croque monsieur in Paris, you have to get the croque monsieur from Bistro Le Valentino!! I promise you will NOT be disappointed! Seriously still dreaming about this sandwich over six months later!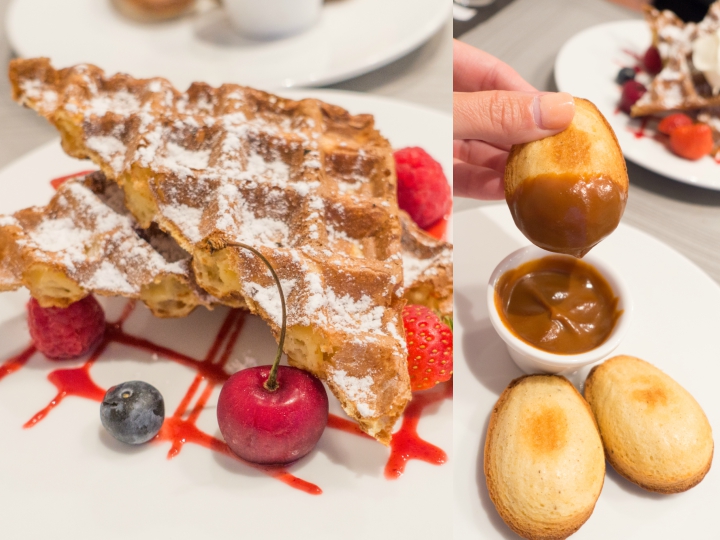 Can't skip dessert! We got the madelines with salted caramel, and waffles with fruit.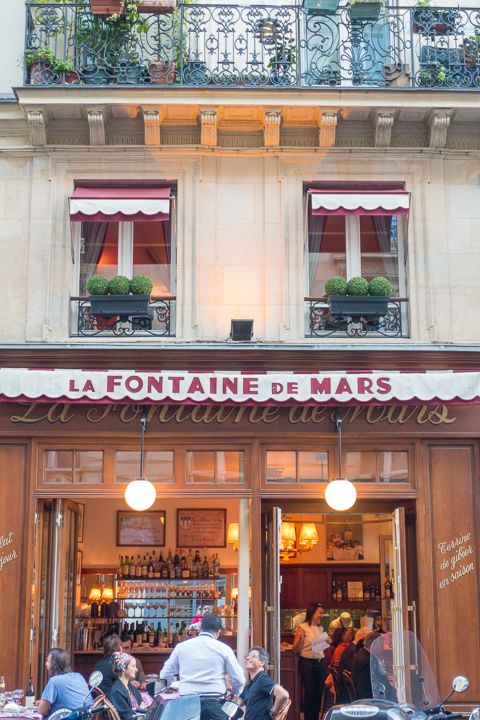 La Fontaine de Mars
Another one of my favorite meals in Paris! This would be perfect for your first meal in Paris. It's very close to the Eiffel Tower. Definitely try to make reservations. The staff here is AMAZING. So friendly, everyone had such a wonderful personality. The joked with us all night!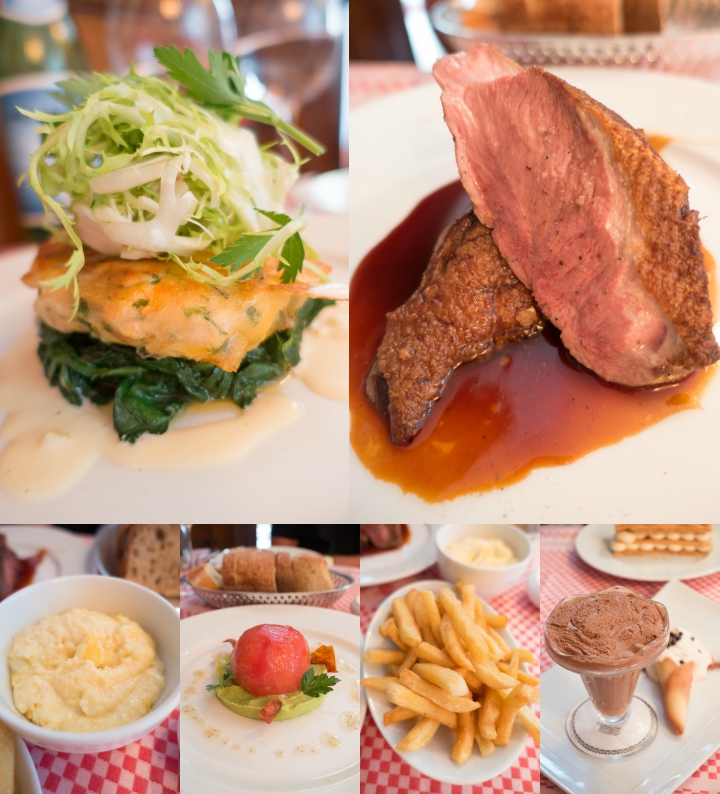 Salmon, duck, polenta, fries, chocolate mousse…  Everything was incredible!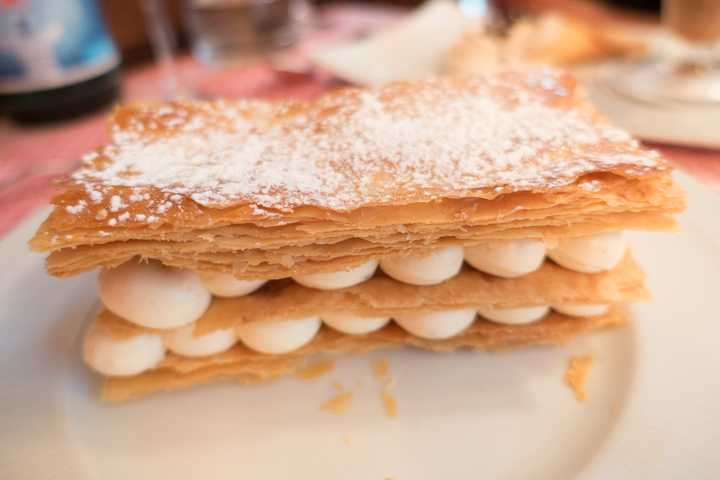 The mille-feuille was giant!! :) Highly recommend this place for a fun first night in Paris.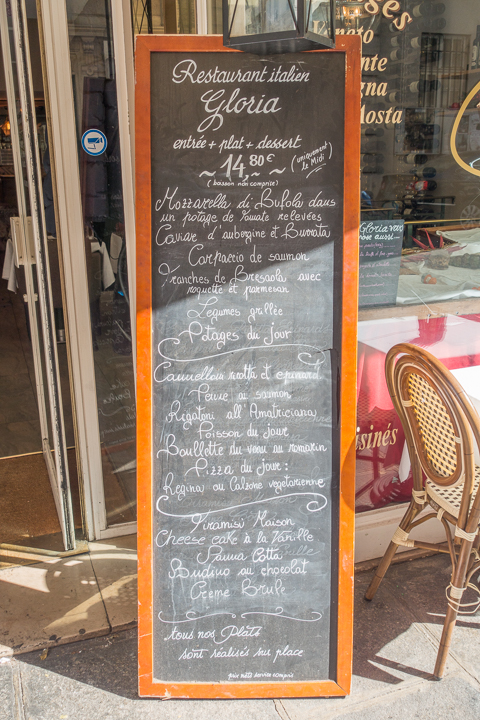 Gloria
108 Rue Saint-Dominique
Another fabulous find close to our apartment. I swear we stayed in the best neighborhood ever!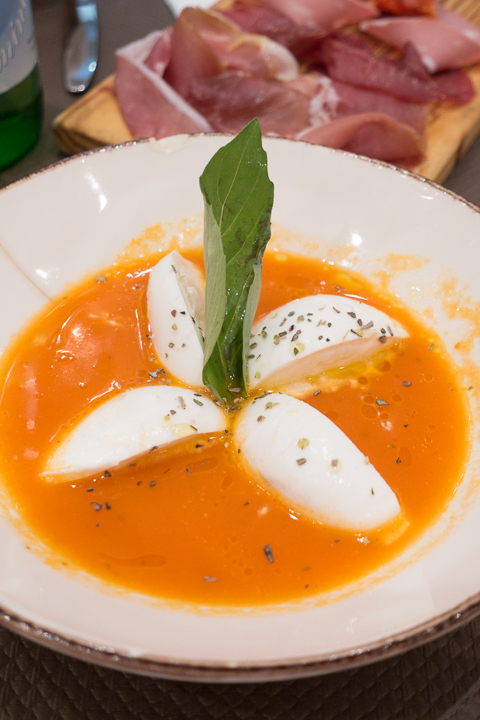 I am still dreaming about this tomato soup with mozzarella di bufala!!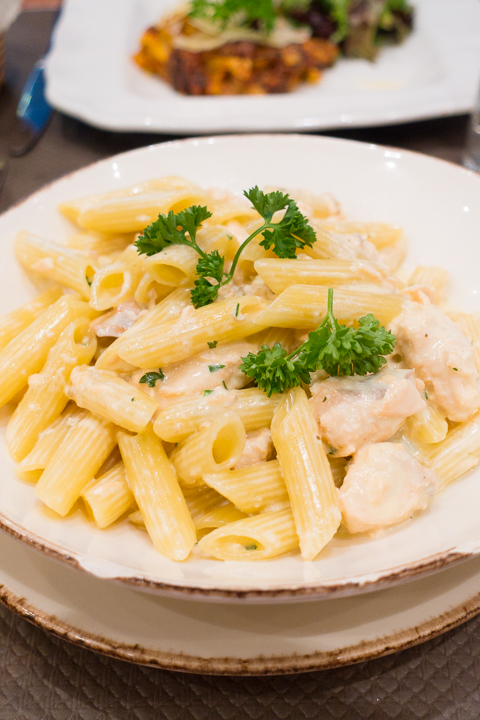 The salmon pasta was amazing too.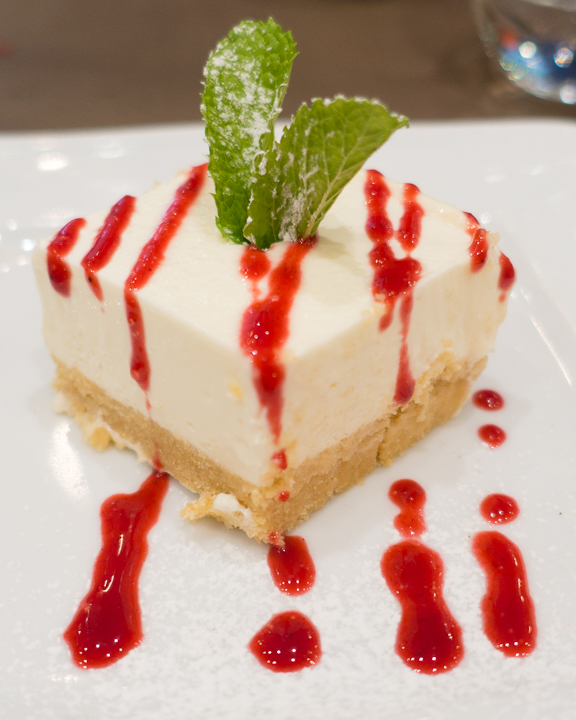 And this cheesecake! Love!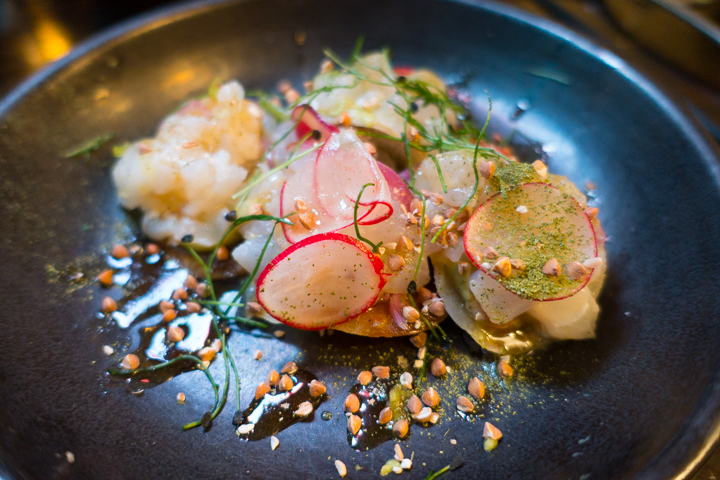 Uma
7 Rue du 29 Juillet, 75001
This was such a fun restaurant experience. A Japanese / South American fusion restaurant in the heart of Paris!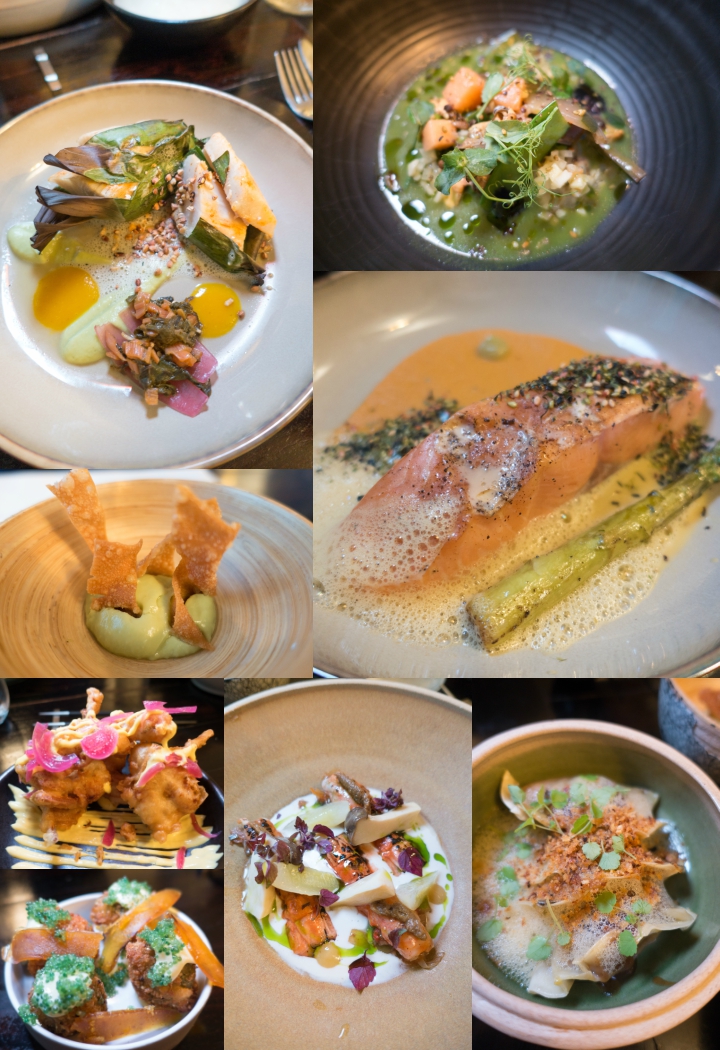 The salmon was honestly some of the best salmon I have ever had in my entire life.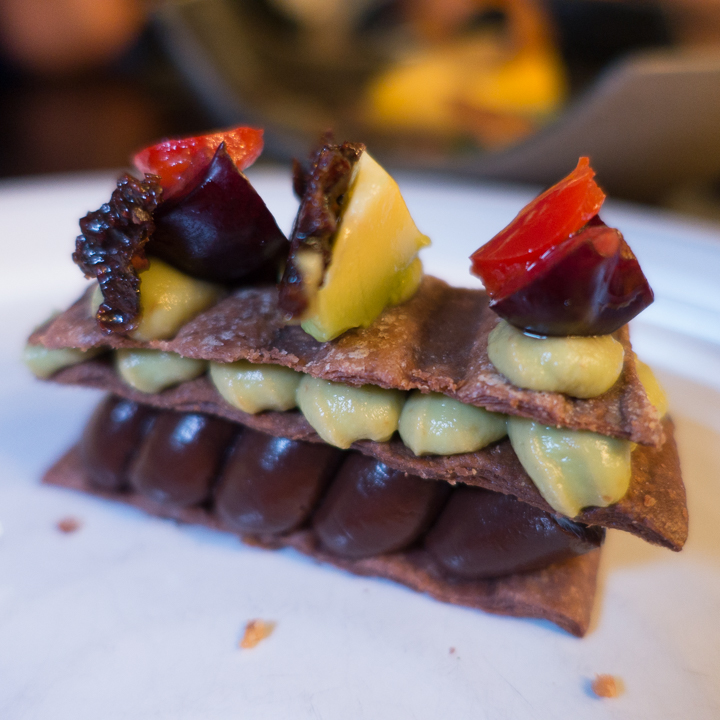 If you have an adventurous palate, you will love Uma!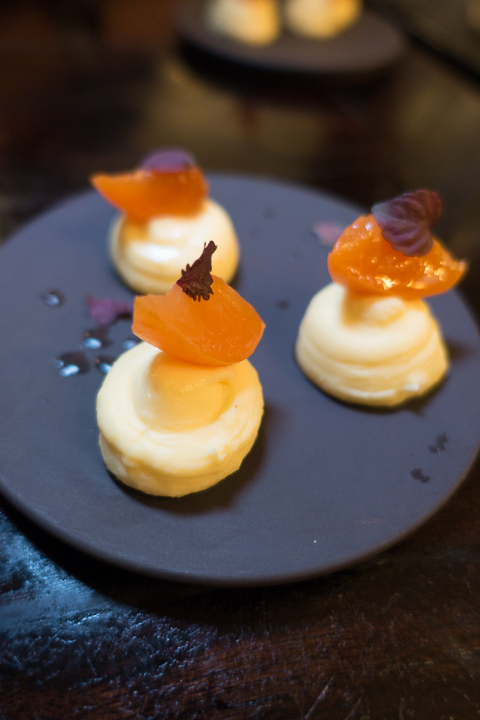 Everything is so gorgeously plated. Such a unique meal.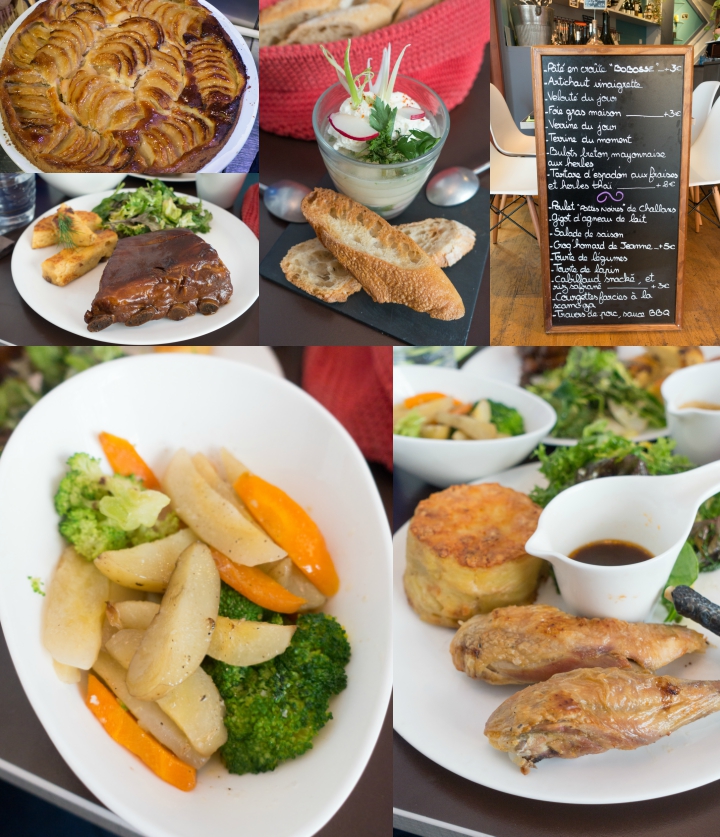 Jeanne B
61 Rue Lepic, 75018
Jeanne B is a charming, casual restaurant in Montmartre with a cozy atmosphere and friendly staff. You can dine in or take anything to go! This would be great if you were staying in Montmartre and wanted to dine in one night.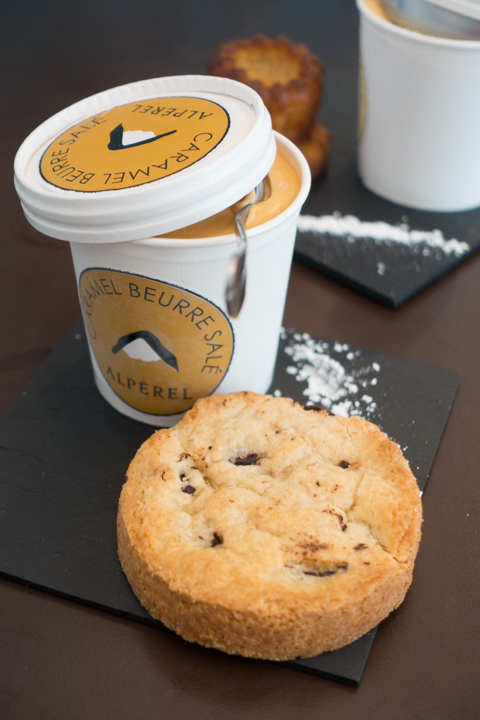 This cookie and salted caramel ice cream were fabulous!! :)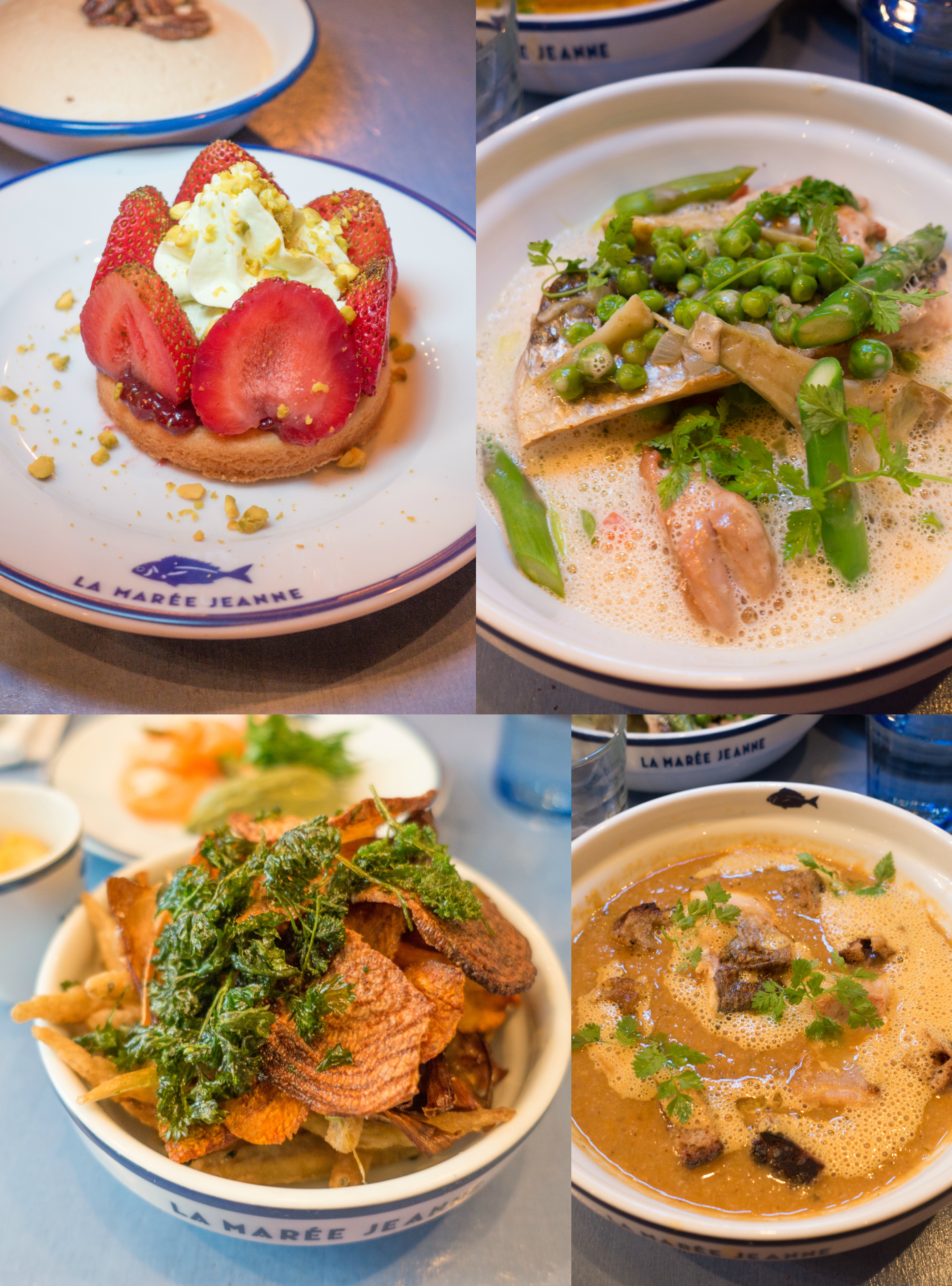 La Marée Jeanne
3 Rue Mandar, 75002
If you love seafood, you'll love this innovative restaurant in Paris. The staff was so patient and helpful and very pleased to explain the dishes and make recommendations for us. Everything was beautifully presented and absolutely delicious. Highly recommend if you're looking for a casual seafood restaurant in Paris! :)
Do you have any other recommendations? What's your favorite restaurant in Paris?