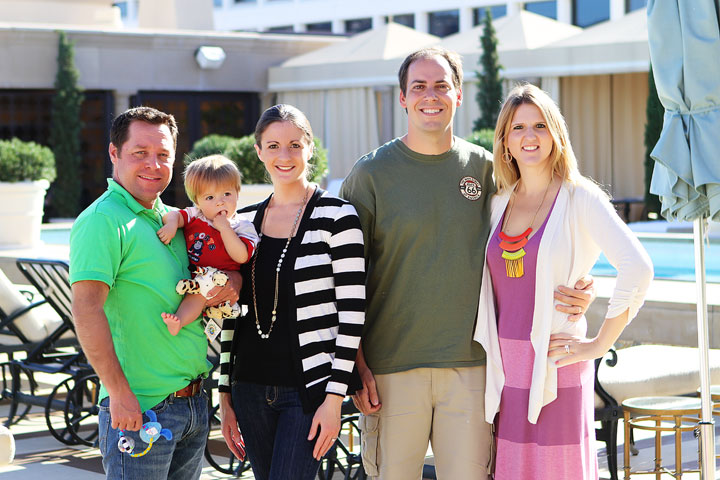 What a dream our stay at the Montage Beverly Hills with Maria and Josh was. We felt very, very fortunate to be able to have this experience, it was definitely a once in a lifetime opportunity for us! When Maria invited us to come stay for the weekend, courtesy of their friends at the Montage, I had no idea what a treat we were in for! Everyone was so gracious and friendly towards us, even though, as someone pointed out in the last post's comments, we didn't exactly fit in with our cargo pants and flip flops, lol! :)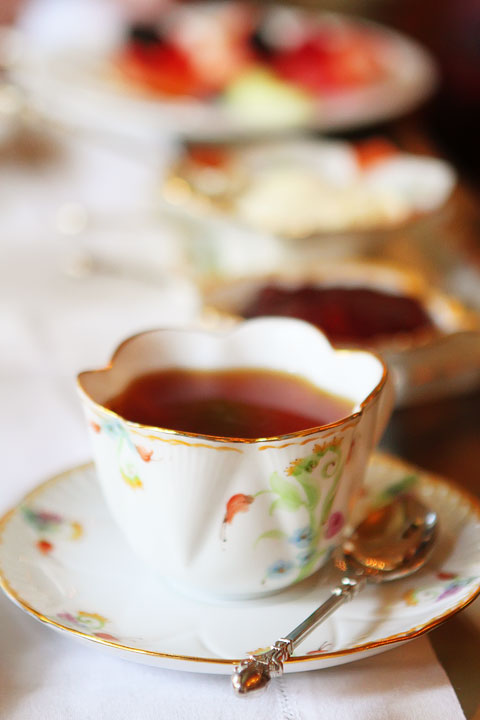 On Saturday the boys went to a Utah / UCLA game at the Rosebowl, and Maria and I had afternoon tea at the Montage.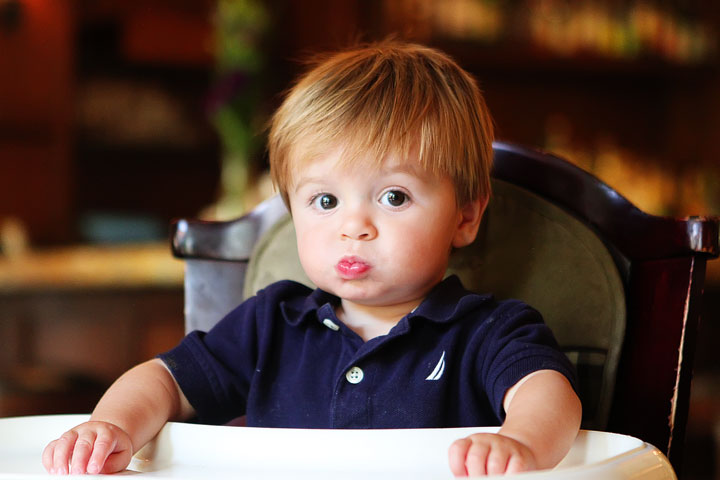 Look who was our cute date for the afternoon!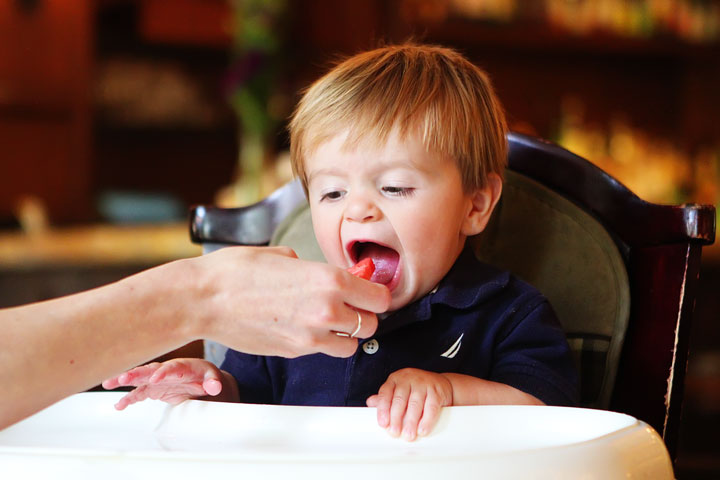 Caleb loved afternoon tea, too. They brought him out a big plate of fruit and a grilled cheese.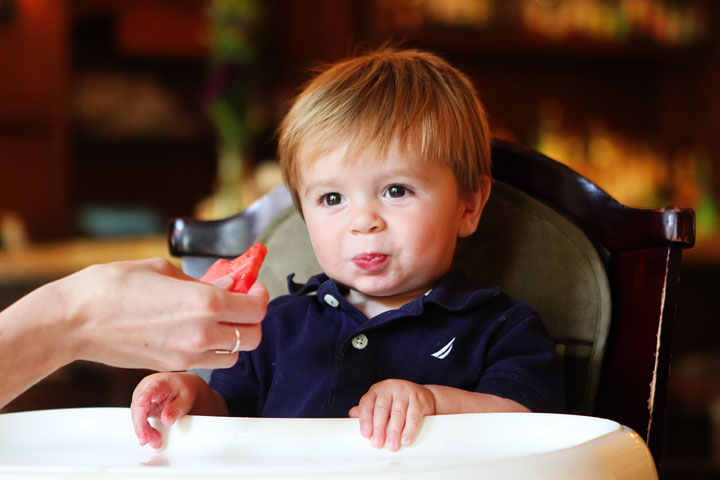 He was also enchanted by the mellifluous harp player gently playing in the background. Such a lovely and peaceful environment!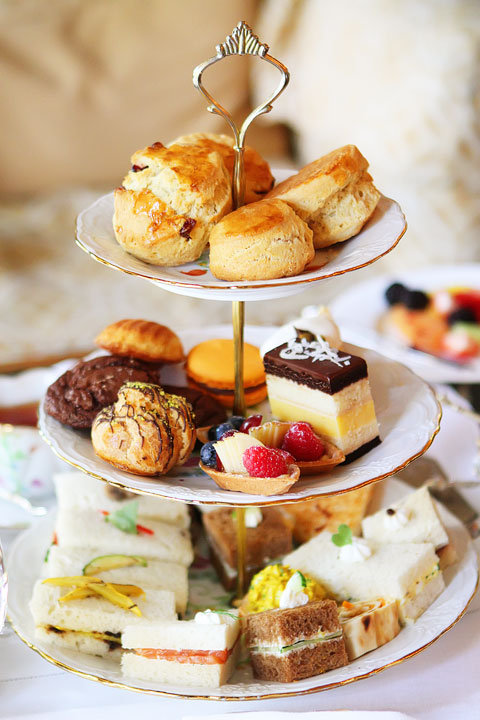 Oh my goodness, how gorgeous does this tier of treats look??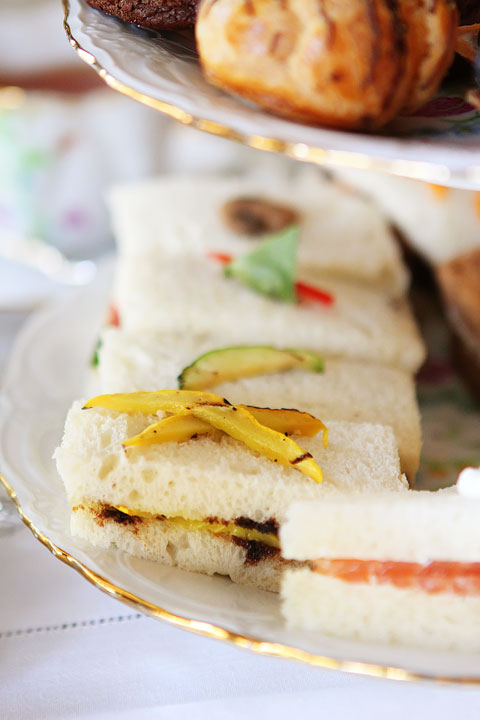 Tea sandwiches.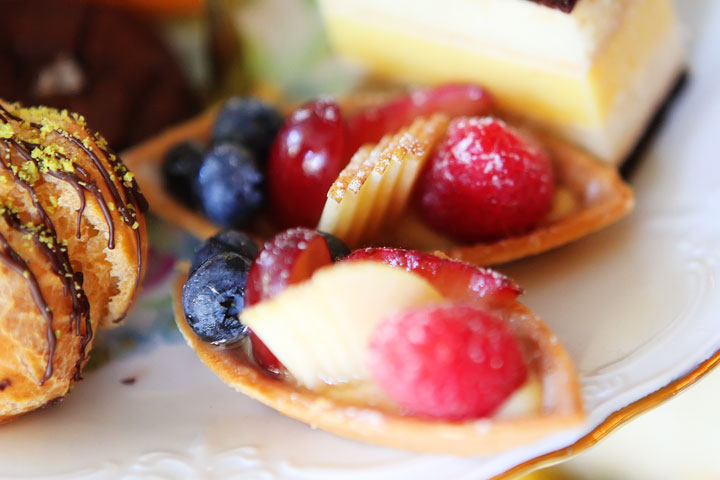 These little fruit tarts were out of this world.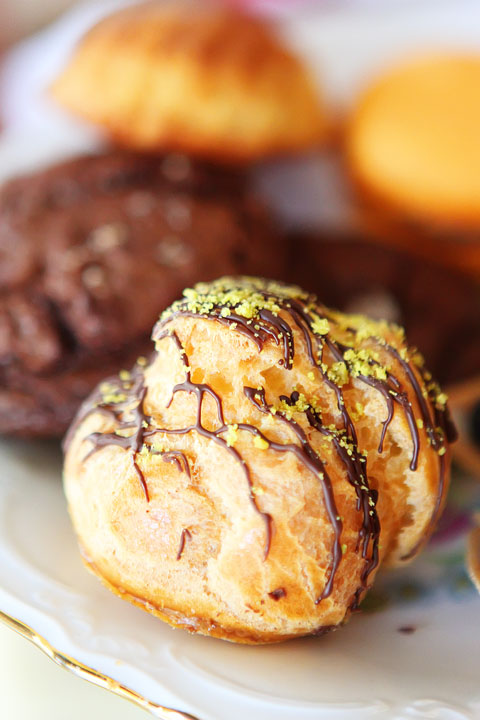 Pistachio cream puff. Delish!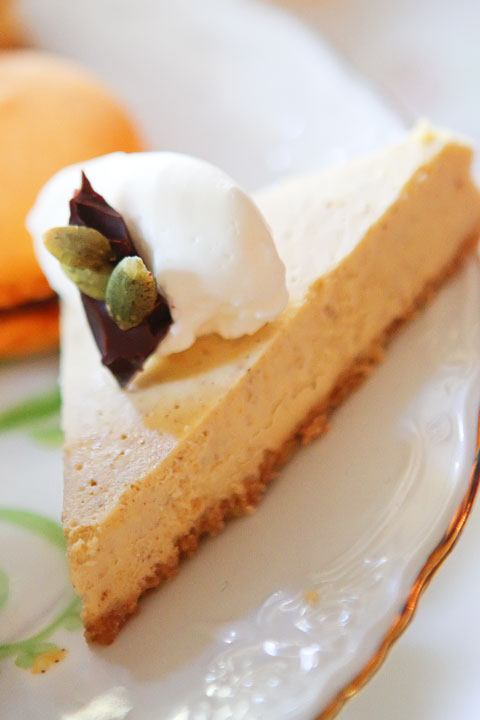 Pumpkin cheesecake. SO good. Our treats were perfect for fall!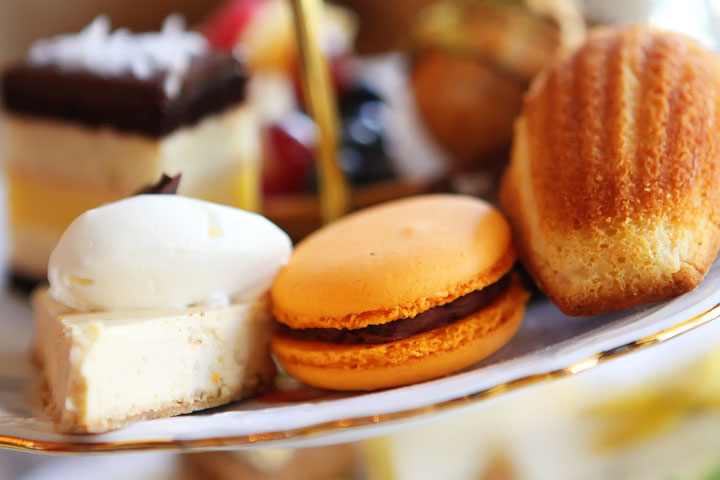 An autumn-spiced macaron.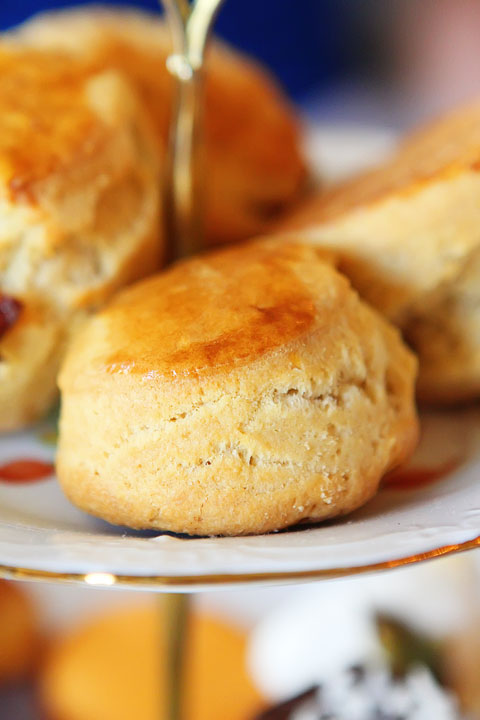 I have a serious obsession with scones. Bring on the scones! :)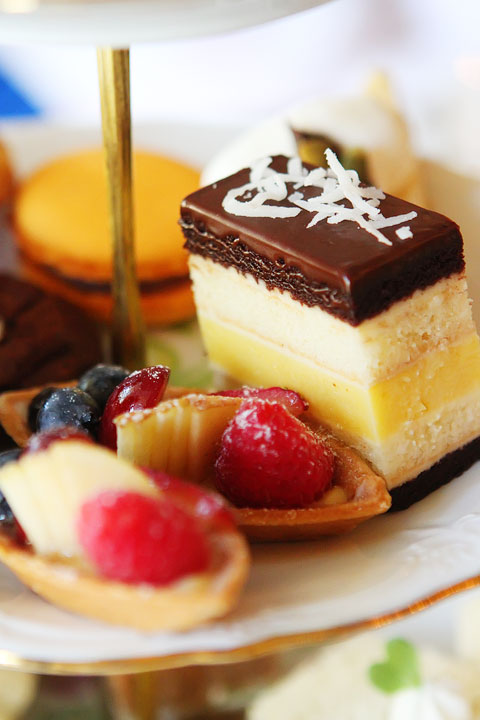 Lemon & Lavender chocolate cake. So good!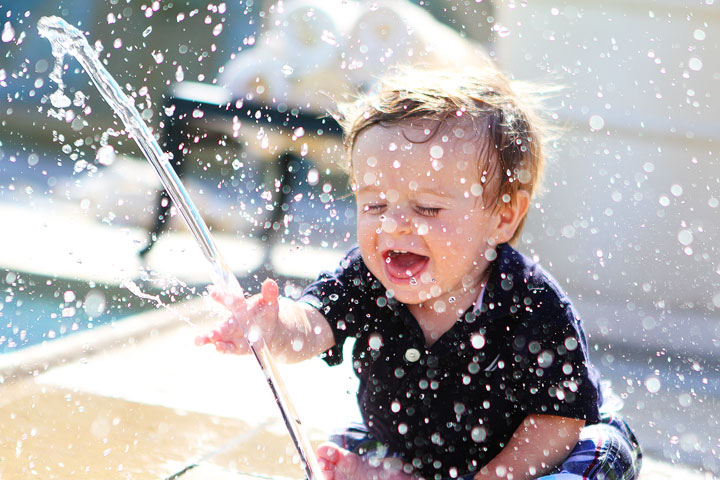 After a seriously wonderful tea, it was the perfect warm and sunny, not a cloud in the sky, California day for a lounge by the pool.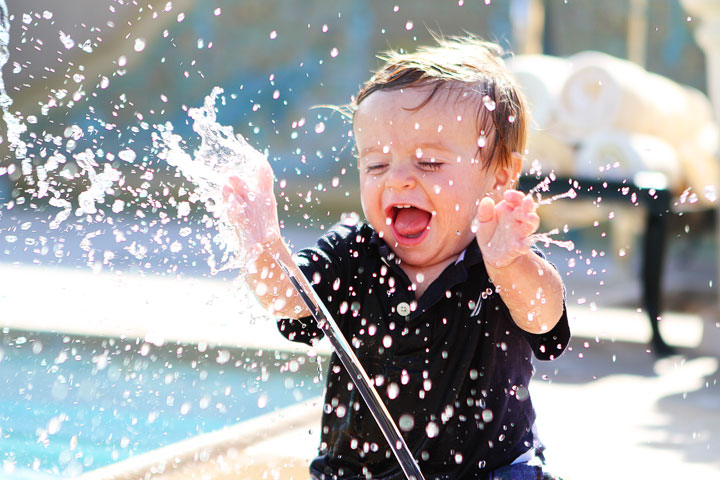 But oh my goodness, we could not stop cracking up at how much fun Caleb was having with the fountains!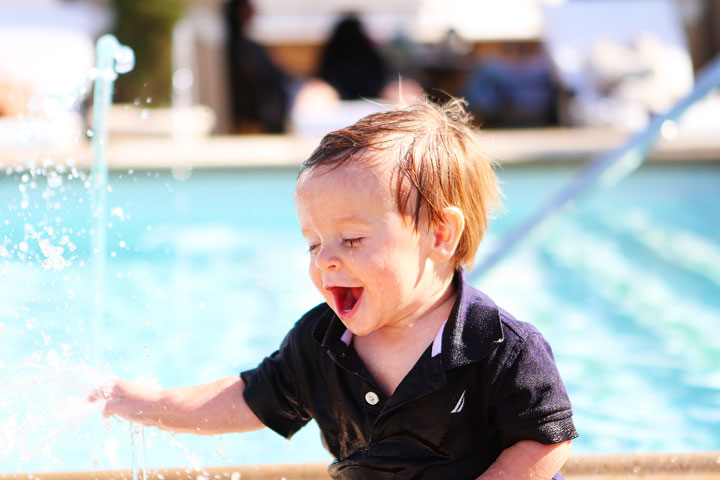 This little cutie was having the time of his life.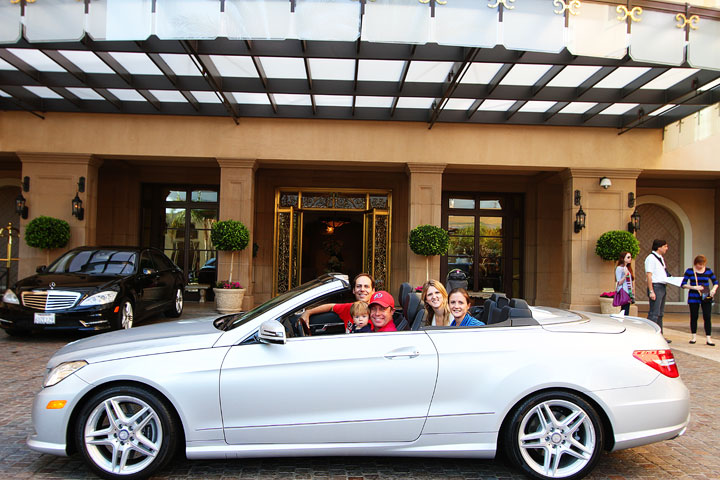 When the boys got back from their game, we went for a drive through the Hollywood Hills and to the Santa Monica pier to watch the sunset. Ya'll. How wild is this. The Montage has complimentary Mercedes Benz convertibles for every guest to use during their stay.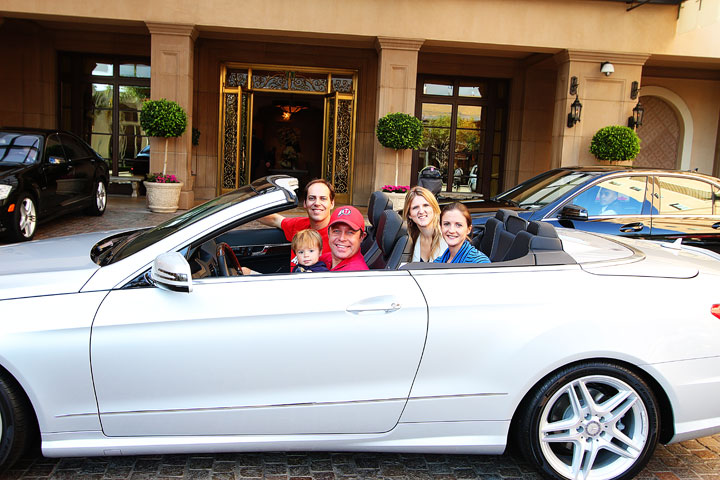 I think we were in a little bit of shock! The boys took the car to the game, and when they got back, we couldn't resist hopping in the back for a quick photo! :)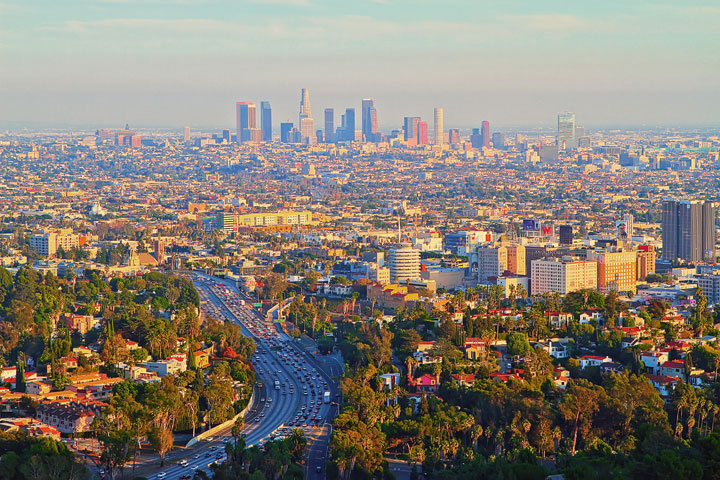 View of LA from Mulholland Drive.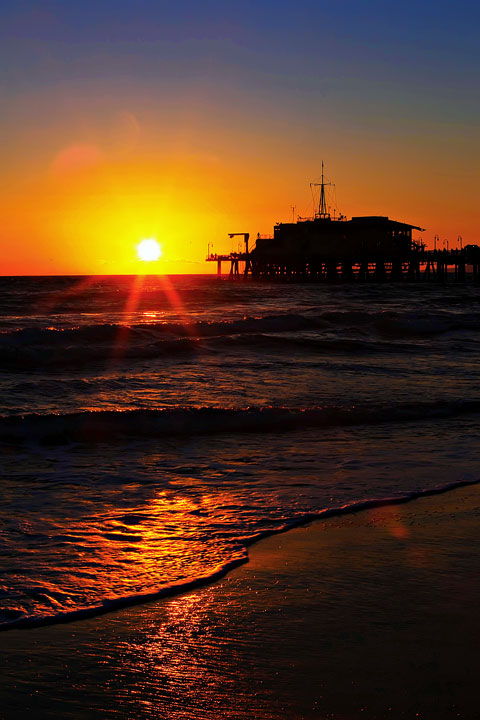 Sunset at Santa Monica Pier.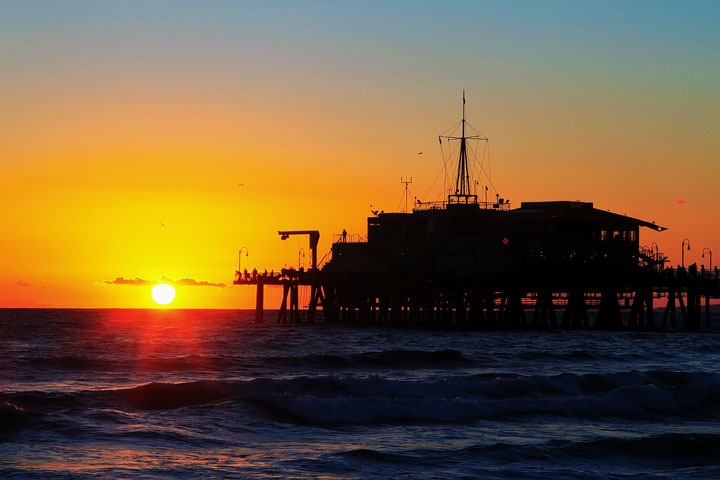 West coast sunsets always amaze me, the way the sun just dips into the water. It happens so quickly! There is nothing quite as awesome as standing on the shore, watching the sun as it disappears into the ocean.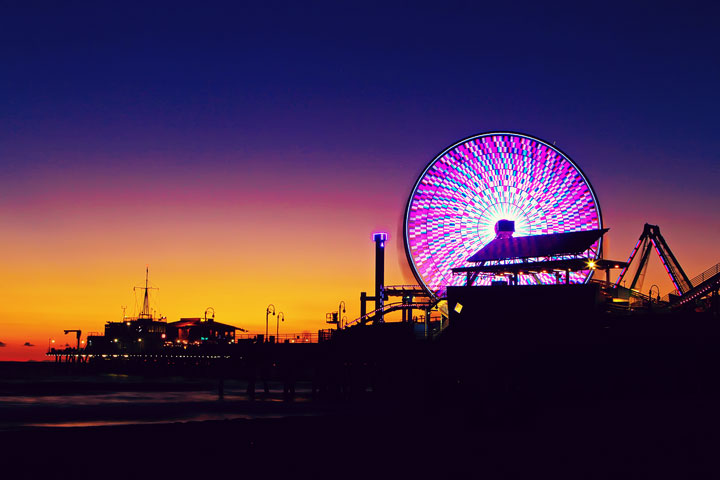 I loved taking Kevin here. I knew he would want to take a ride on that Ferris wheel! :)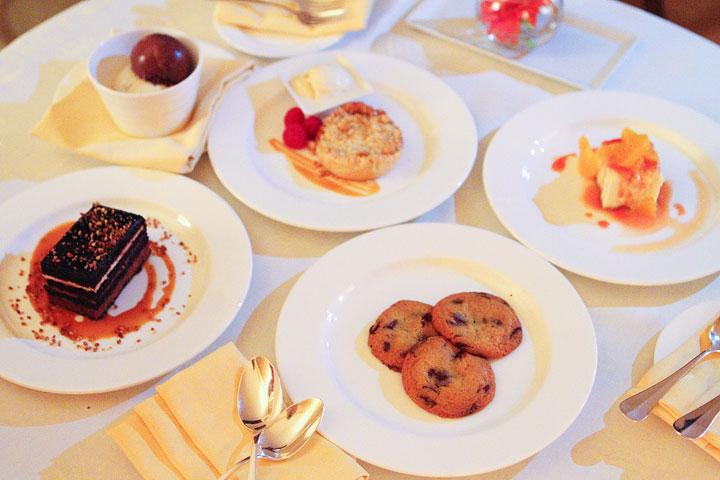 After a wonderful day in California with friends, Maria and I came back to the room for a dessert and PJ party! We curled up on the couch and flipped through the room service menu. Everything sounded so good, so we definitely got a few to share! :) Loved the freshly baked chocolate chip cookies and chocolate and vanilla gelato they brought up. No PJ party would be complete without cookies and ice cream! :)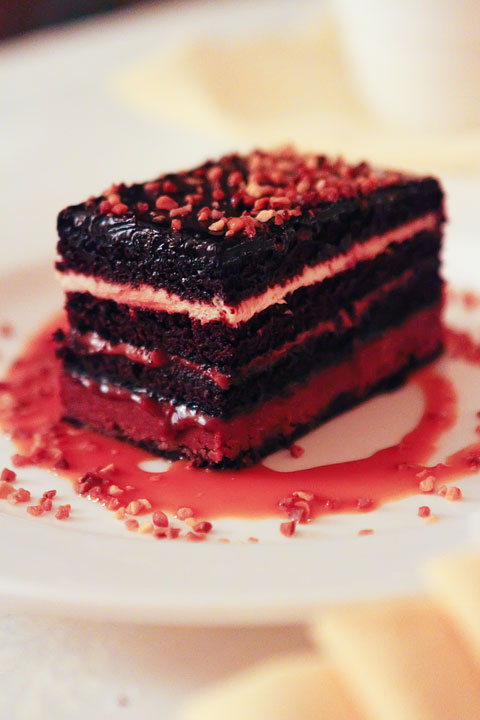 Next was the Montage Signature Cake with a crunchy praline crust and layers of creme brulee and chocolate. Heavenly.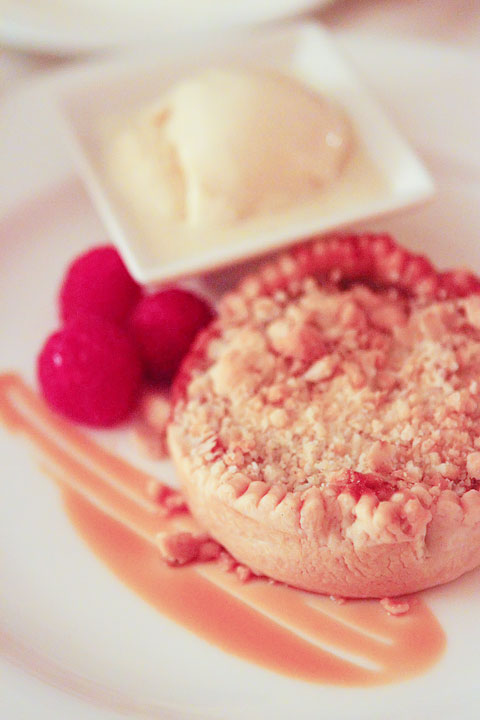 Our favorite was this apple crumble. We kept fighting over this one! :)
Thank you so much to the Montage Beverly Hills for a dream come true weekend. If you are ever in Beverly Hills, Laguna Beach or Deer Valley, definitely check them out!
And be sure to check out Maria's recap of our stay at the Montage! Have a great weekend! :)