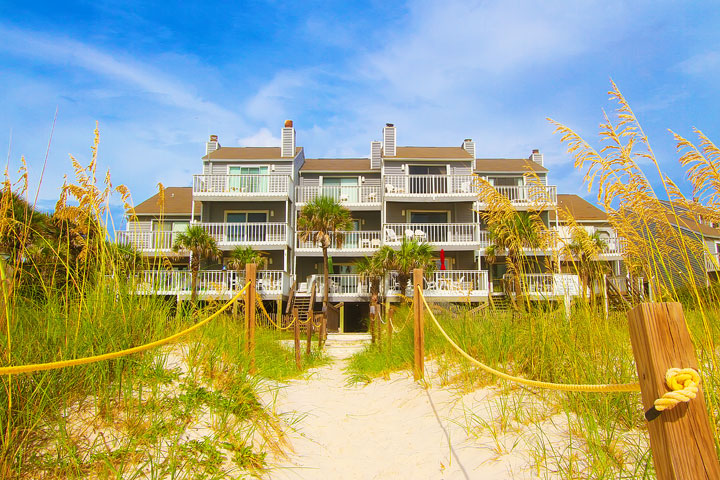 Our favorite summer vacation is our annual beach getaway to Cape San Blas, Florida. If you haven't seen these pictures before, go take a peek now!! I wanted to share where we stayed in case you might be considering a visit to Cape San Blas in the future. We love our little home away from home at the beach!
We always stay at Cape Escape Vacation Rentals in Barrier Dunes in the Paradise condo. It's the third from the left in the above picture. Each condo is 3 floors, so we had all three beachfront balconies in that unit.
I am standing on the beach taking this photo, so that is how close you are to the beach. Steps away!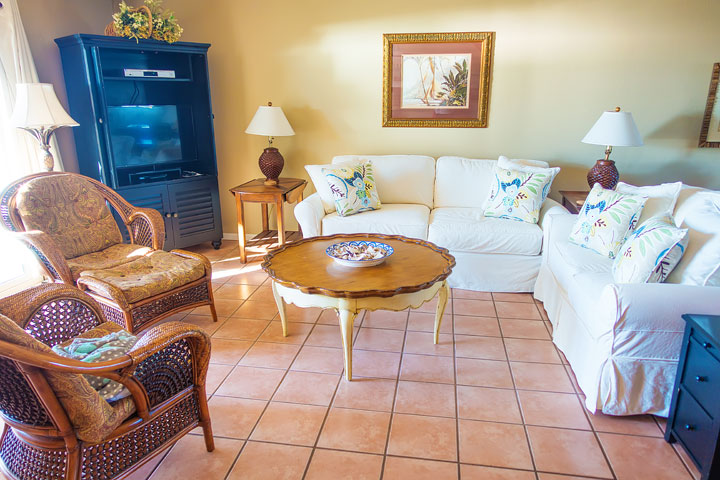 The main floor of the condo features the living room, dining room, kitchen, and guest bath. The living room looks straight into the ocean. I love being able to sit in here and watch the waves while checking email. (There's free WiFi in the condo!) The living room is also stocked with family-friendly movies, a DVD player, and books to read on the beach.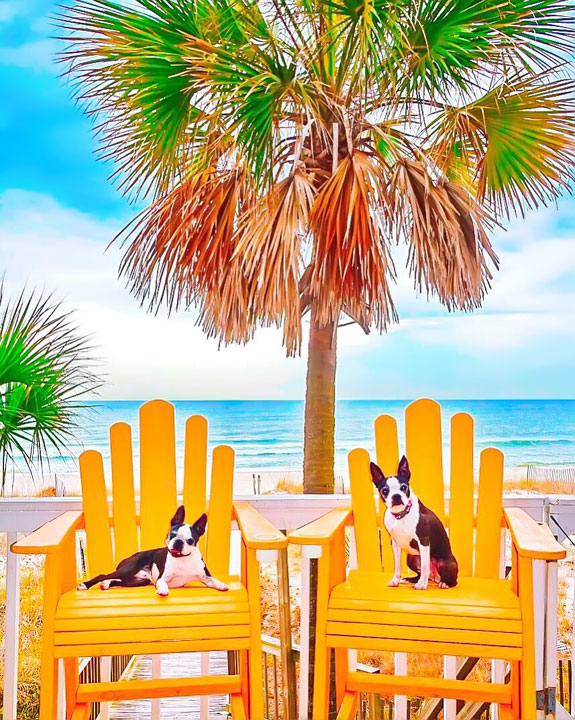 Here is the main floor balcony. There are stairs leading right down to the beach and a private outdoor hose and shower. There's also a grill if you wanted to grill out at the beach.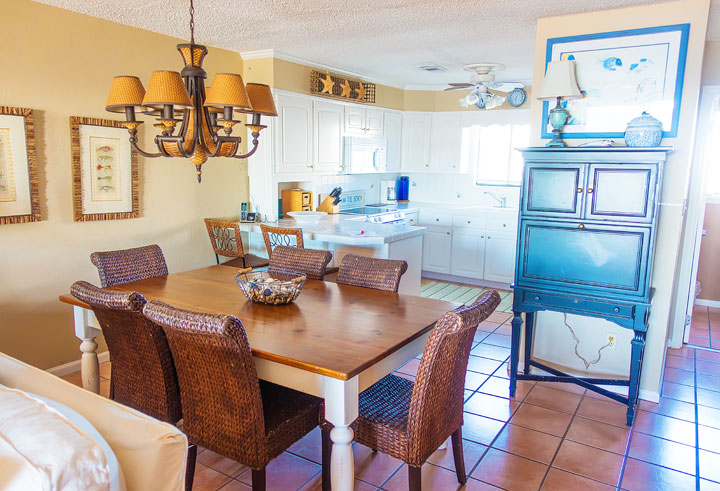 Here's the view looking the other way in the living room. You can see the dining room and kitchen, which comes stocked with all the basic cooking supplies: pots, pans, plates, glasses, utensils, paper towels, and even a full spice rack for cooking your "catch of the day" in case you want to fish at the beach!
On the floor below is the foyer and carport. This beachfront condo accommodates parking for two cars (one covered).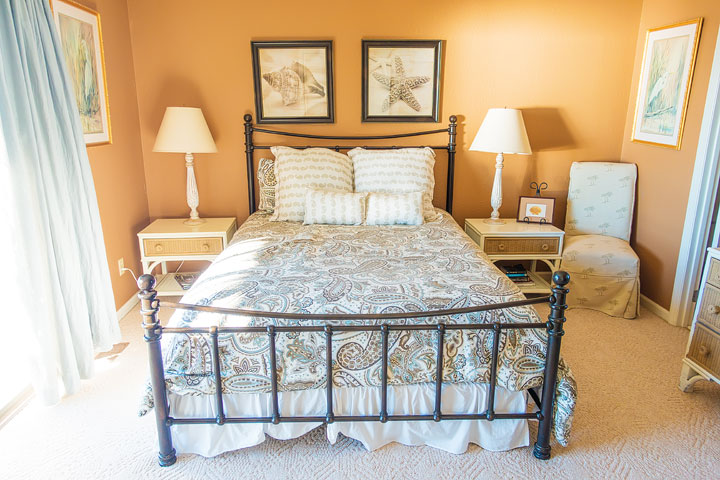 On the second floor are two guest bedrooms (each with their own private ensuite bathroom) and a laundry room. With 3 bedrooms (1 king, 1 queen, 2 twins) and 3.5 baths, this condo would be perfect for sharing with friends or a large family! Each condo at Barrier Dunes is uniquely decorated, but most of the floor plans are similar. You can check the Cape Escape Vacation Rentals in Barrier Dunes page for photos and floor plans of each unit.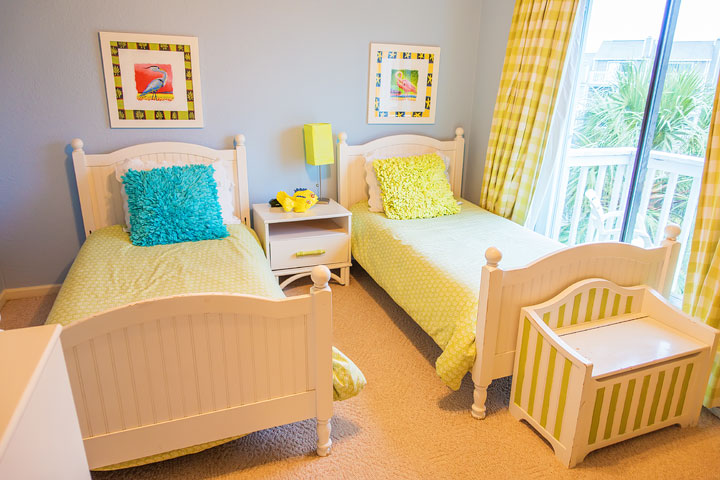 Loved this cute kids room! It also has its own balcony.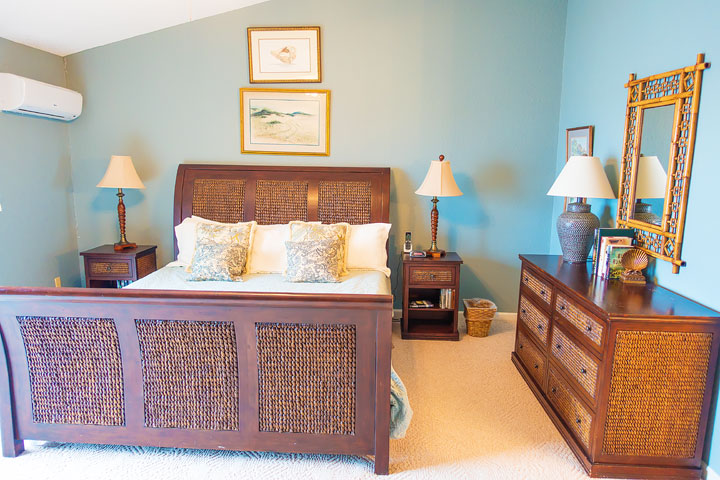 And finally on the third floor is the master bedroom and ensuite bath.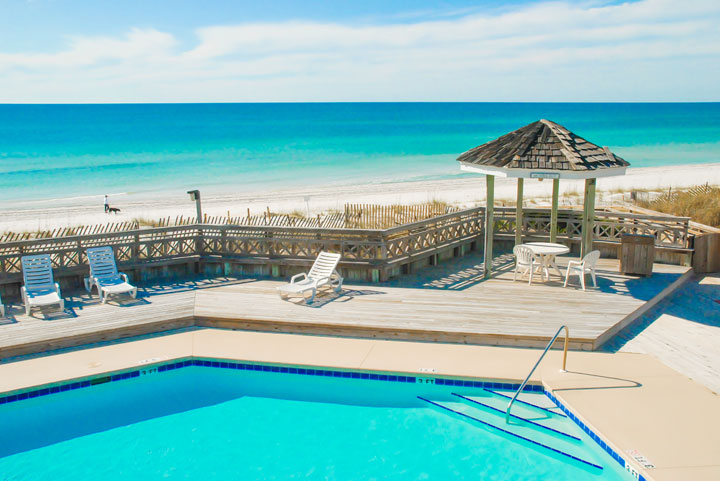 A few of the other Barrier Dunes Amenities include:
2 Pools – One is direct gulf front overlooking the ocean. One pool is heated 4 months of the year!
Lighted Tennis Courts
Playground
3 Fresh Water Ponds – Great for Feeding the Turtles and Fishing
Safe, Family Friendly, Gated Community
Pet Stations Throughout Barrier Dunes
Lots of Grassy Area for Kids and Dogs
Boat Washing Area
Boardwalks Throughout
Just Outside the Gates to St. Joseph Peninsula State Park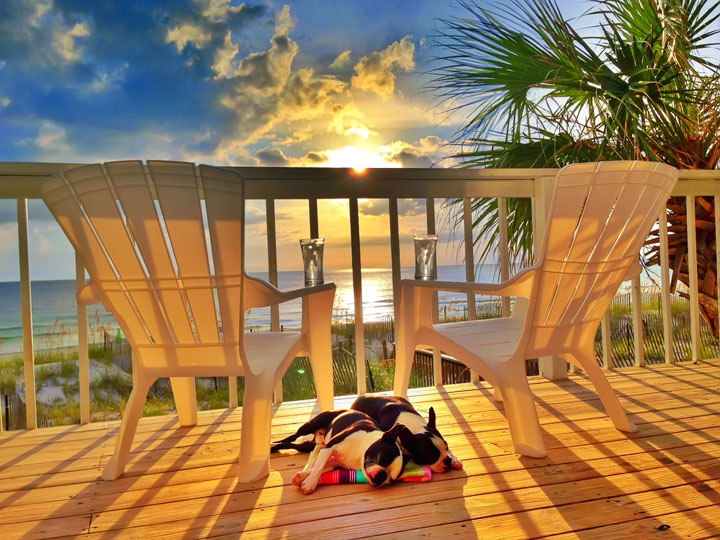 The condos are even stocked with extra amenities just for pets:
Dog towels
Food bowl
Pet stations throughout Barrier Dunes to keep our neighborhood and beaches clean and make it easy for you
Here's a list of the full amenities provided in each Barrier Dunes Vacation Rental.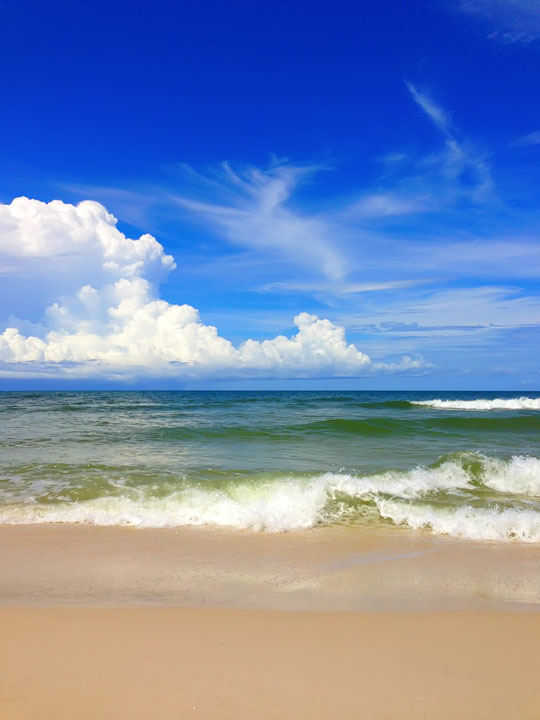 We couldn't have asked for a nicer place to stay!
Here's how to contact Barrier Dunes if you're looking to plan a trip:
Barrier Dunes Vacation Rentals — http://www.thecapeescape.com or call Wendy at 678-523-1161
Tell Wendy Kevin & Amanda sent you!!
See more posts from Cape San Blas!!
---
Like this post? Save it on Pinterest!