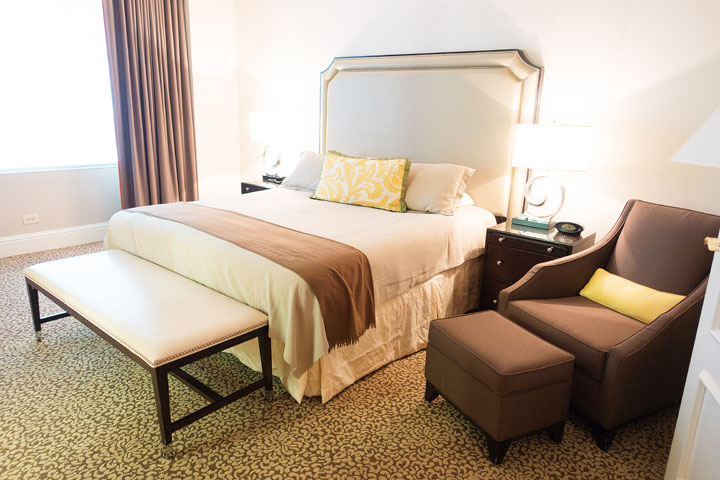 With the holidays coming up, I know lots of you are thinking about NYC for Christmas. It's one of my favorite places to visit during the holidays.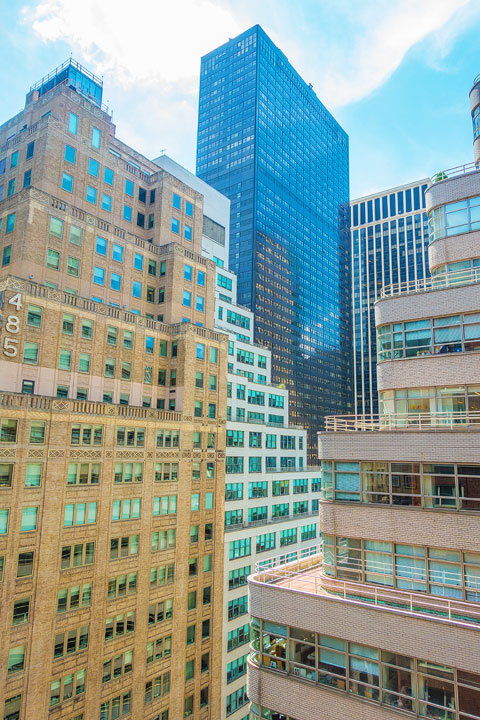 If you're looking for the perfect place to stay, let me tell you about my favorite hotel in New York. Also stay tuned for our favorite places to EAT in New York! :) I was there a few weeks ago and I have so many fun new places to share with you!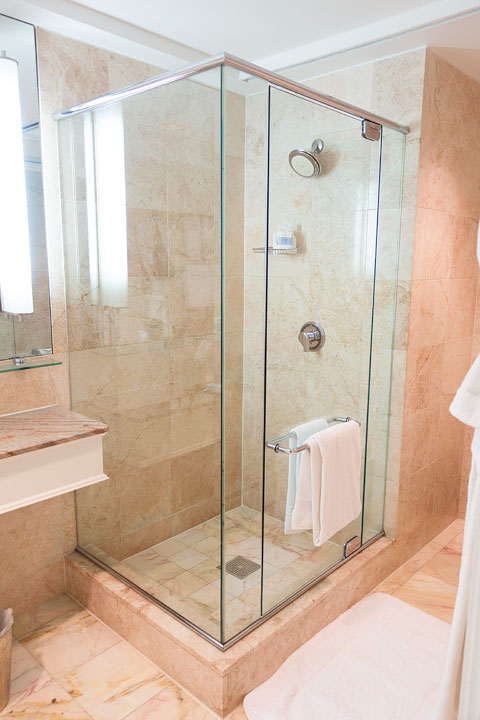 Whenever I'm in New York City, I always love staying at the Omni Berkshire Place. The location is exactly what I'm looking for — right in the heart of Manhattan. You can easily walk to Central Park, Times Square, Rockefeller Center, and Radio City Music Hall. No need for a cab.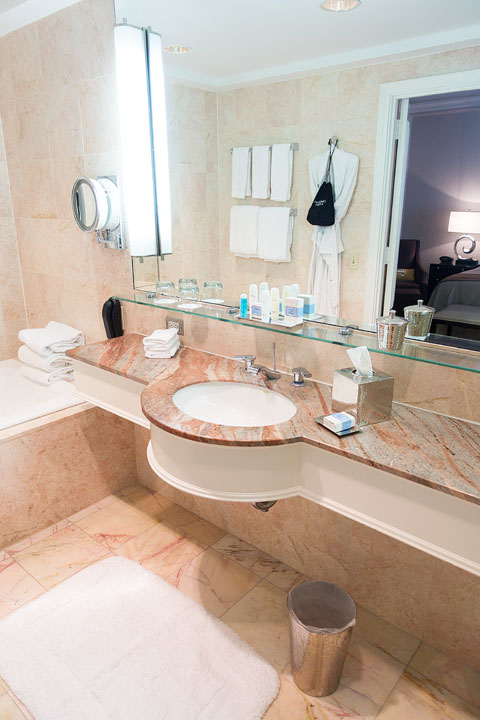 But it's also tucked away on a quiet street so you can escape the hustle and bustle of the city and actually sleep at night.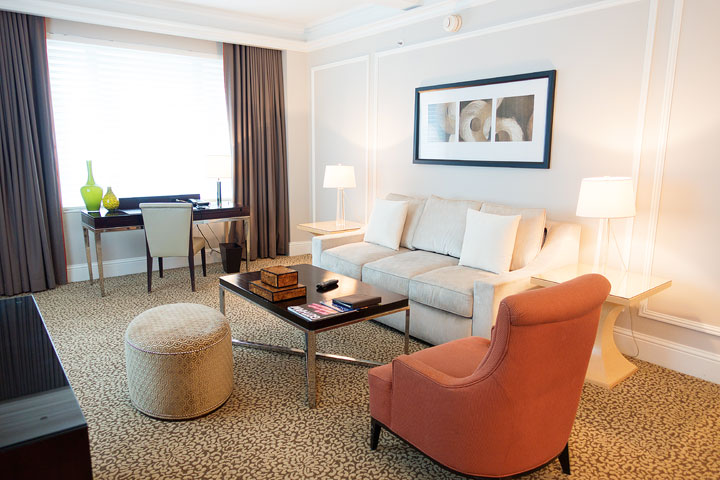 The rooms spacious and larger than most Manhattan accommodations.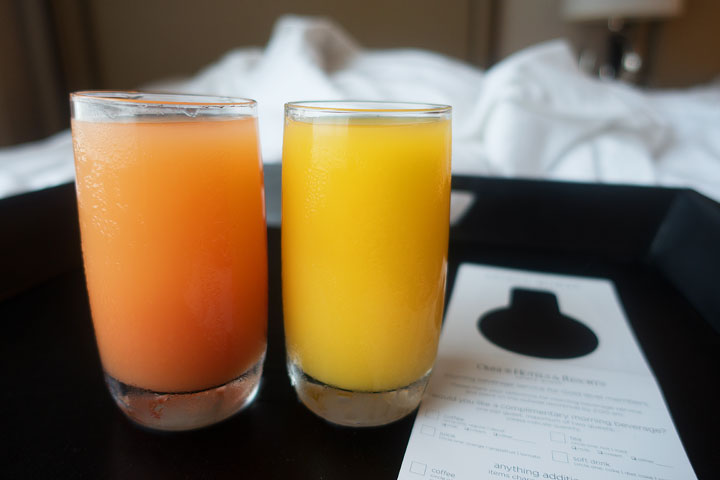 When you join Omni's free loyalty program, you get free WiFi in your room and a free morning beverage delivered to your room whenever you feel like waking up. They give you a card to fill out and hang on your door the night before, and they next morning they will deliver it right to your room.
One of my favorite secret features of the Omni Berkshire Place is the terrace on the 17th floor. You can come up for a quiet moment on this lush balcony with beautiful views of the city.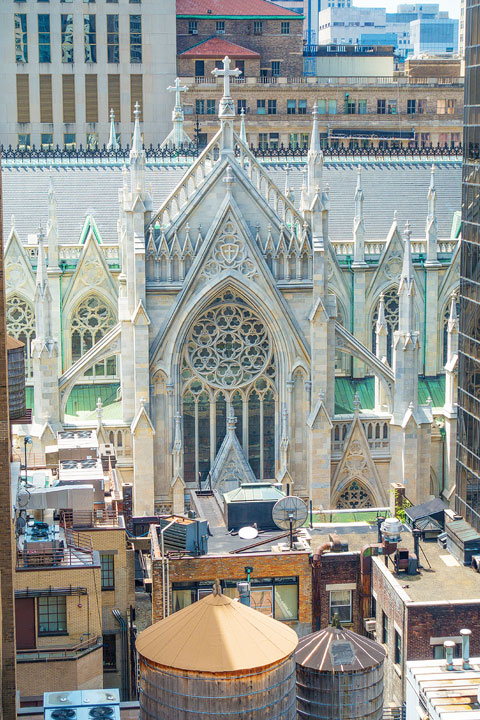 You can even see the back of the spectacular St. Patrick's Cathedral.
Right now, when you book a stay at any Omni Hotel, Omni Hotels & Resorts will make a donation to Feeding America that will provide a family of four dinner for an entire week.
Omni is partnering with Feeding America, a nationwide network of 200 food banks that provides food and services to more than 46 million people annually, to make a meaningful impact in communities across the country.
Through this program, Omni hopes to Say Goodnight to Hunger for good.
Another reason why I love Omni.
Thanks so much for reading. Until next time!