There are so many wonderful experiences to be had in Lucerne, Switzerland. Check out the best places to stay, eat, and more on your next vacation!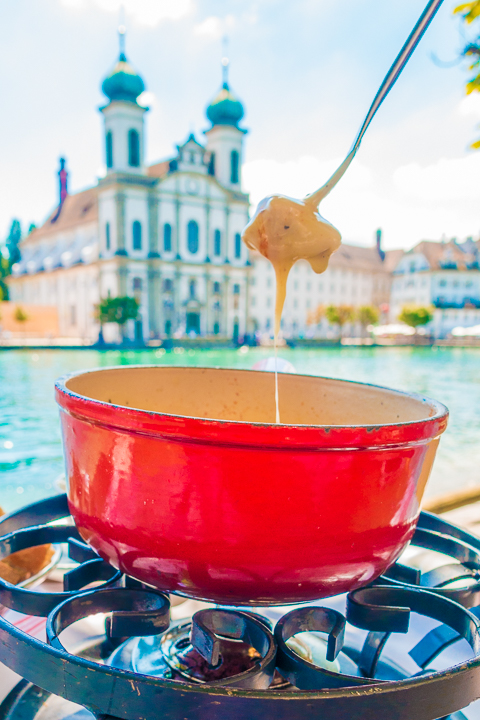 What to Do in Lucerne, Switzerland
If you're planning a trip to Lucerne and you're looking for food and restaurant recommendations, here's what we found. Lots of fondue and chocolate, we were in heaven! :)
Also, we absolutely loved our hotel!! If you need a hotel recommendation, I highly recommend ours. Scroll down to the bottom for more about our hotel. :)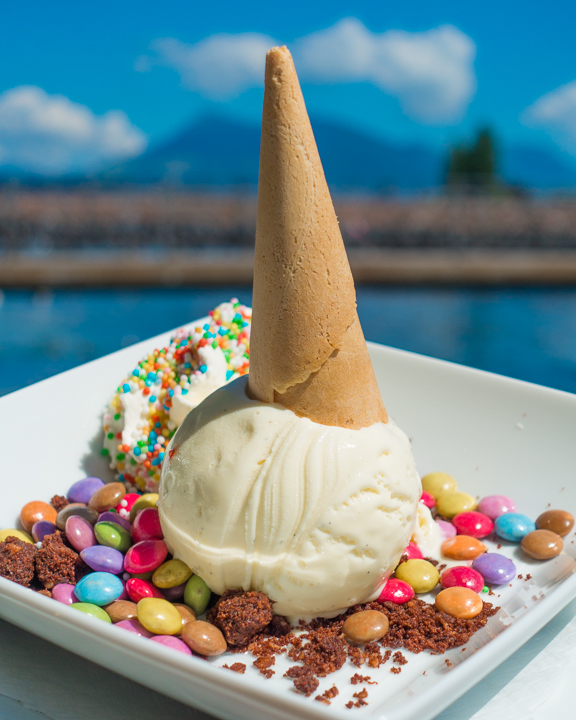 Where to Eat in Lucerne
The fondue and ice cream above are from Pfistern, a charming restaurant right on the river with a beautiful view. I could've stayed here all day!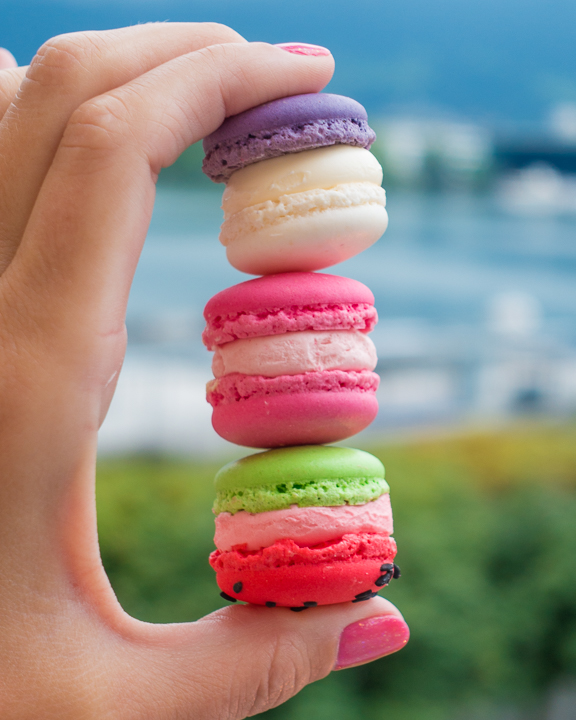 Bachmann Cafe & Bakery
There are a few locations around Lucerne – there's even one right in the train station when you arrive.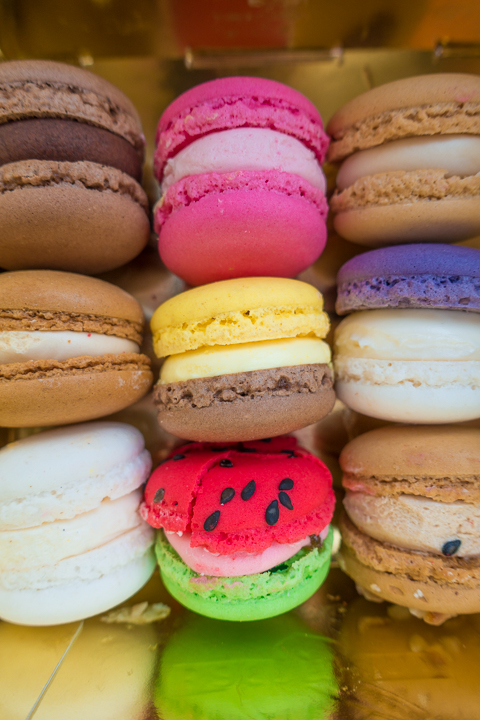 I highly recommend grabbing some chocolates and mini macarons! :)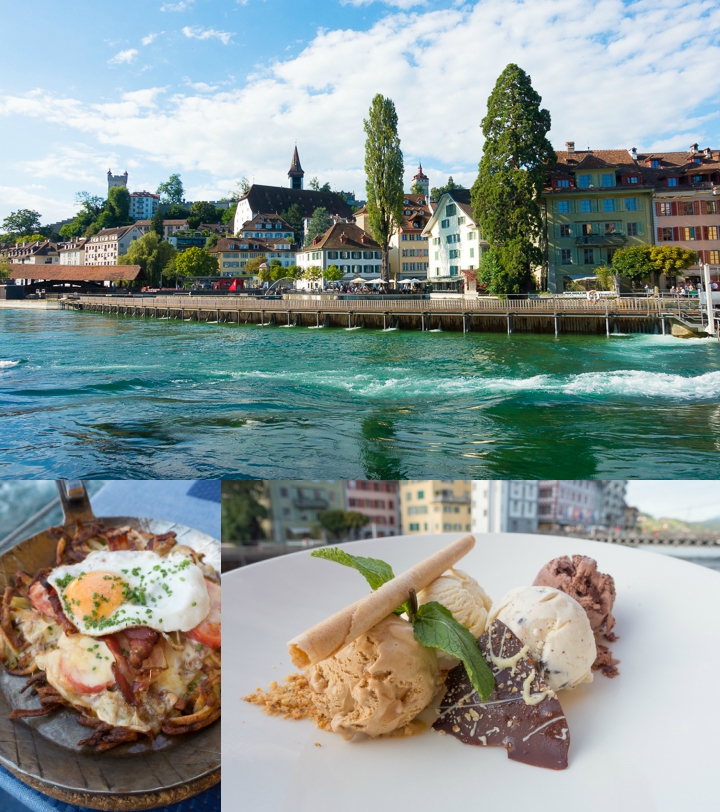 Wirtshaus Taube
Our first and one of my favorite meals in Lucerne! If the weather is nice definitely sit outside by the water. The view is gorgeous!
I got a very traditional Röschti, which is Swiss hash browns topped with tomato, bacon, cheese, chives and a sunny side up egg. SO GOOD!!!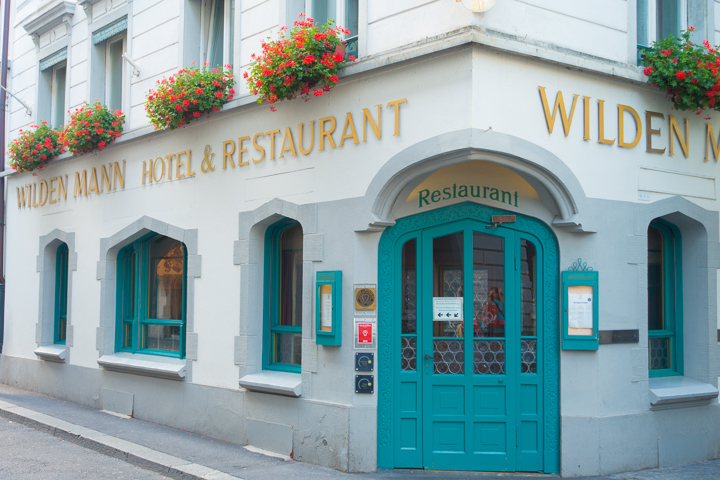 If you are looking for local, traditional, home-style fare in a casual setting, look no further than Burgerstube at the Hotel Wilden Mann.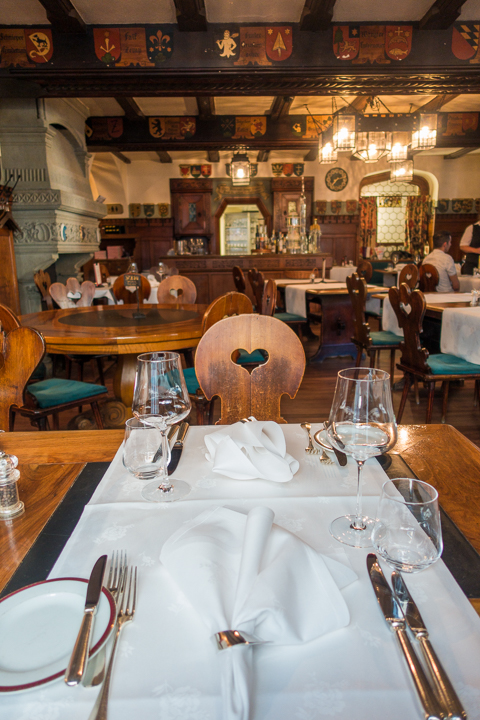 Here you will experience Lucerne at its most authentic in a historic setting overflowing with rustic charm.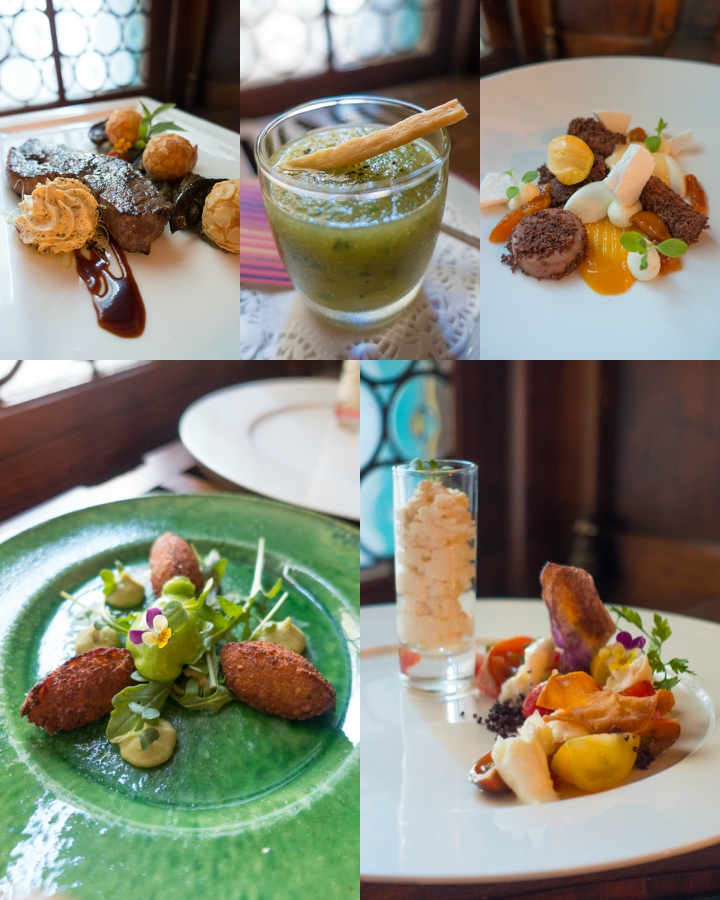 Everything at Burgerstube is prepared with fresh ingredients and lots of passion. A beautiful meal in Lucerne!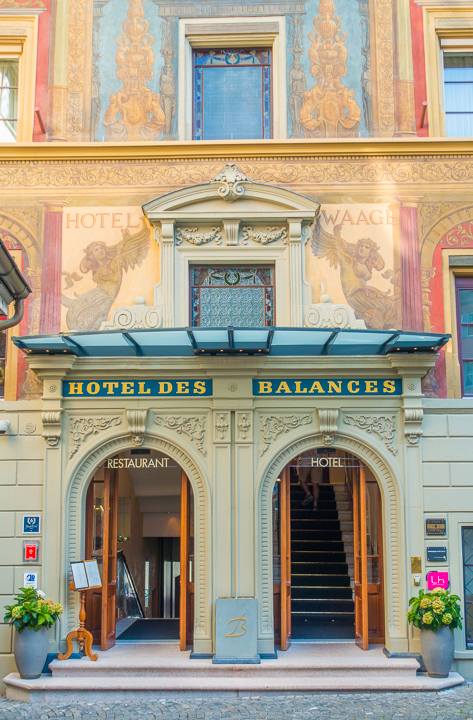 Another amazing meal in Lucerne. Hotel des Balances is nestled right in the heart of Old Town Lucerne with restaurant terrace with a stunning view of the Reuss River.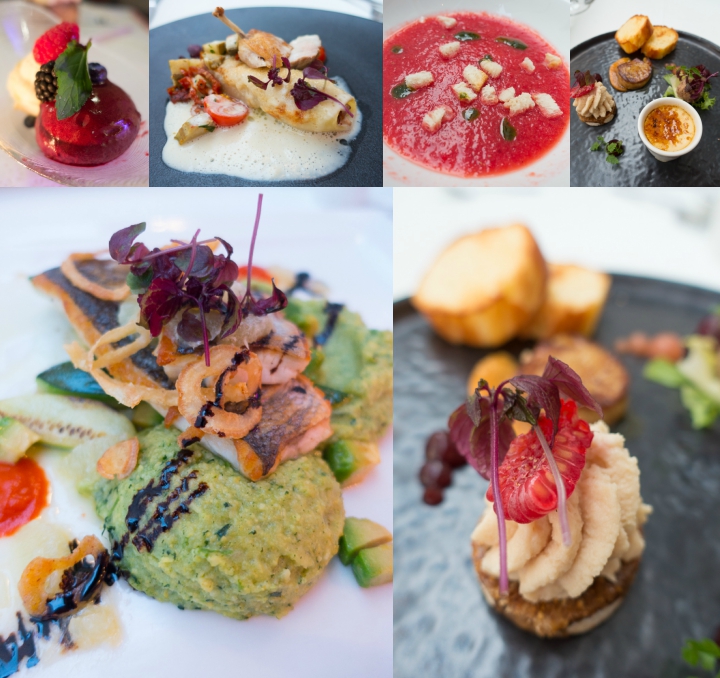 Definitely make a reservation, especially if you want a table on the terrace. You will not be disappointed.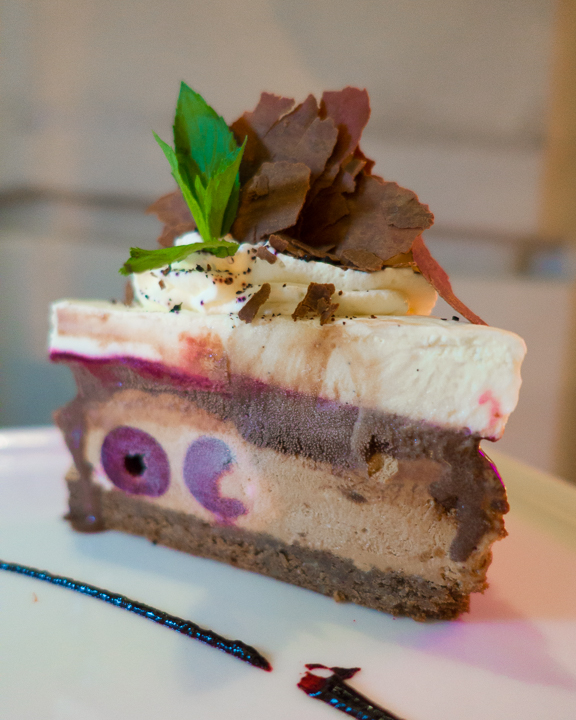 Dying over this "Frozen Chocolate Block"!! They also had lavender ice cream.. My favorite!! :)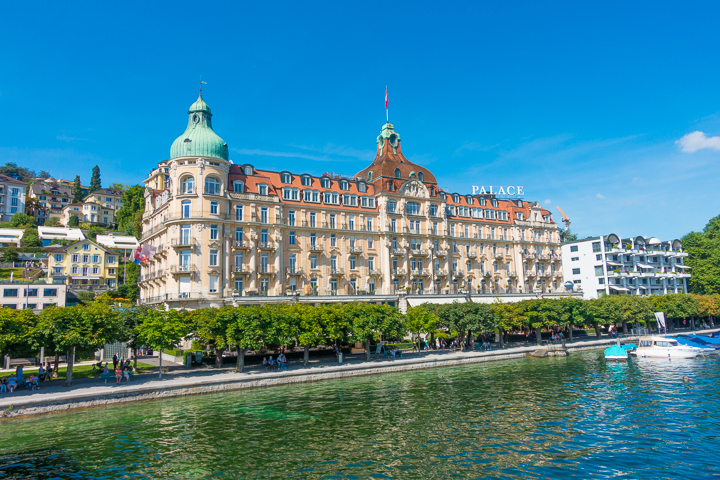 Where to Stay in Lucerne
I've mentioned our hotel in my previous posts about Lucerne, but I definitely wanted to share more about it because we loved it so much!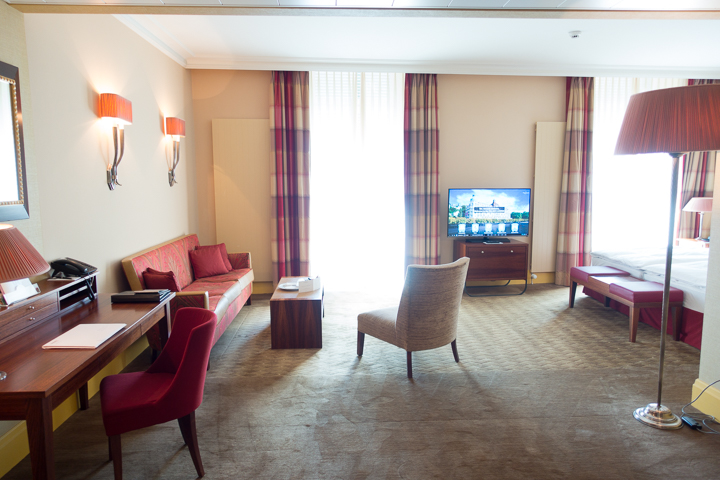 Our room was amazing!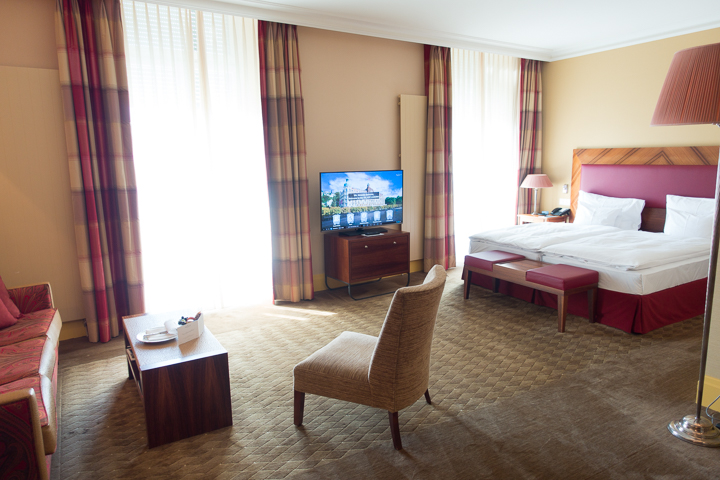 So spacious with tons of natural light.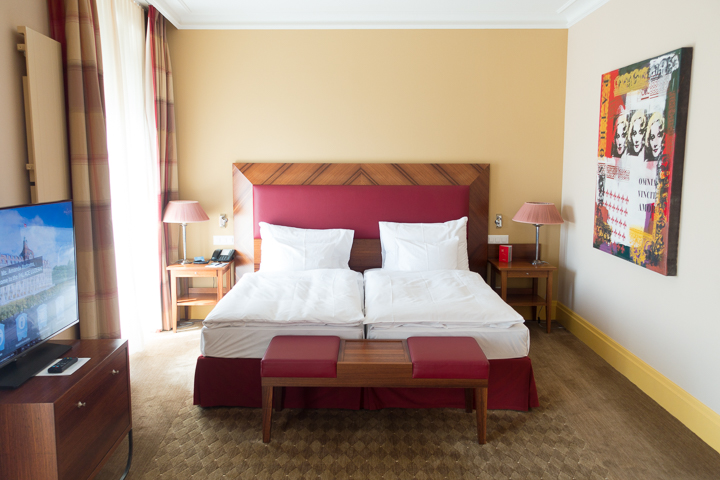 Comfy beds…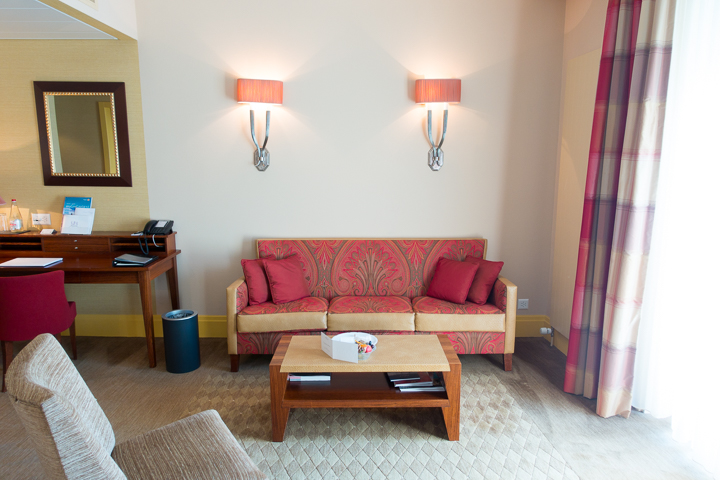 We were welcomed with fruit and cookies on the table when we arrived.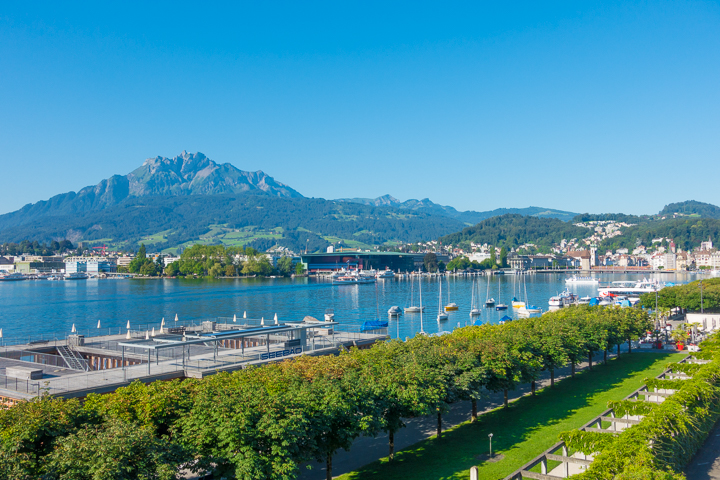 Our room was right on the lake with a panoramic view of the water, mountains, and gorgeous Lucerne.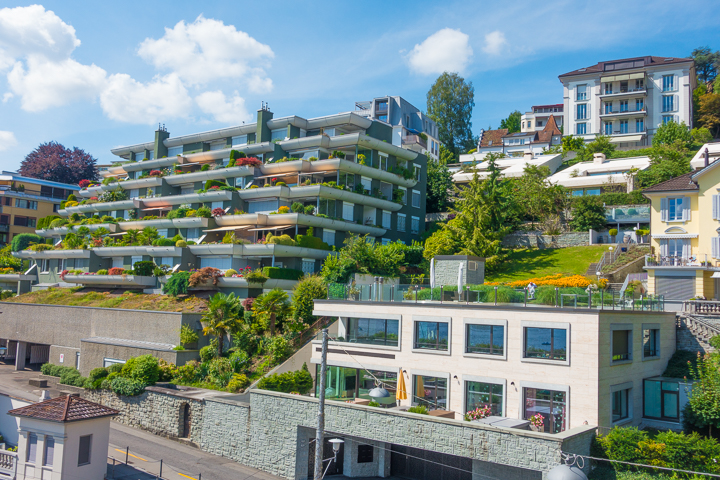 Here was our view looking the other direction. Love!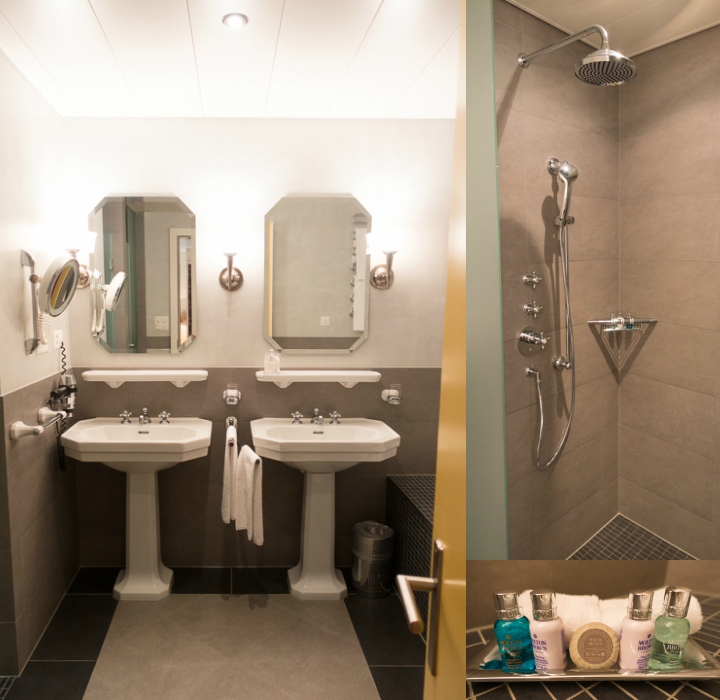 Loved all the space in the bathroom. The water pressure in the shower was perfect!!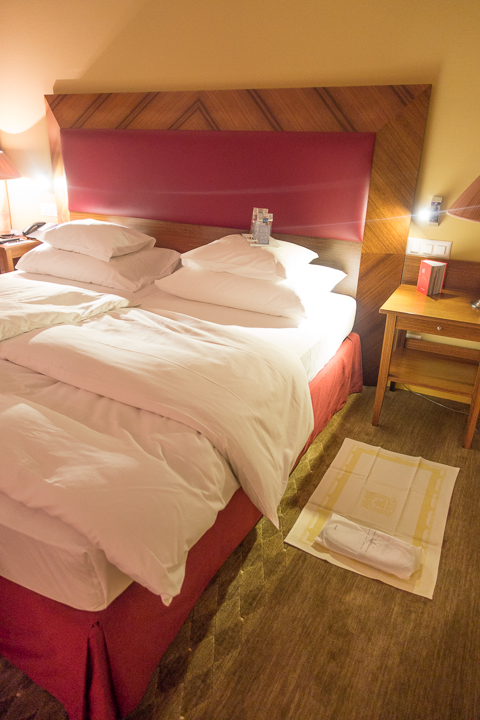 I am seriously like a kid when it comes to turn down service and chocolate on the pillows!! :)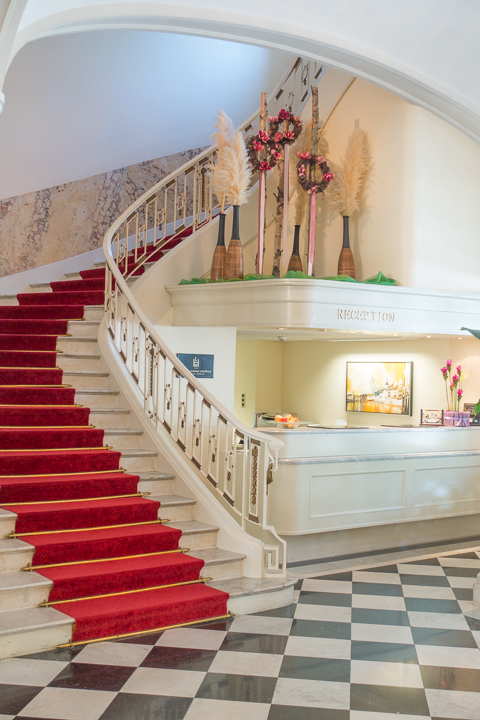 Absolutely a first class hotel with an amazing staff. They walked us through step by step how to take the perfect day trip to Mount Pilatus.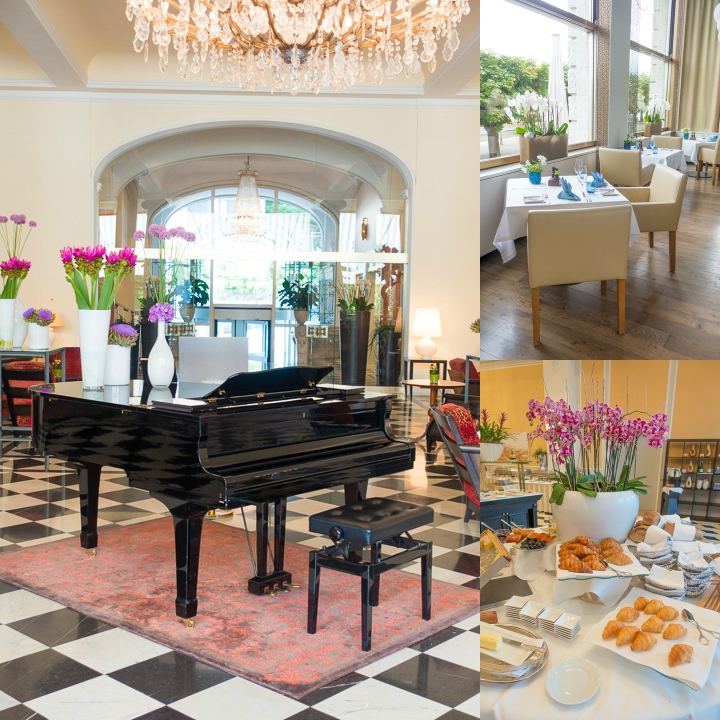 And how fun is this?? They gave us mini Toblerone chocolates every morning at breakfast!! :) Hotel Palace Luzern definitely knows the way to my heart. :)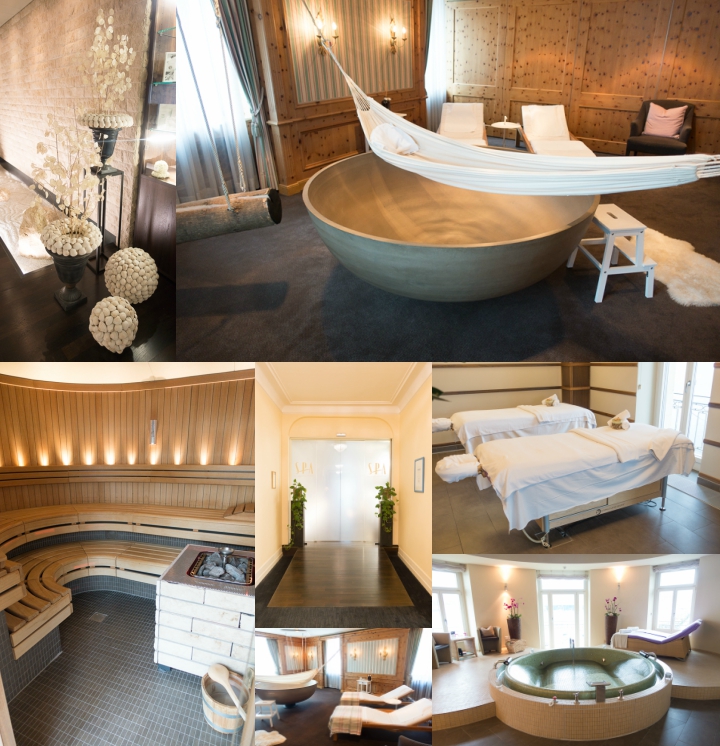 Wish we'd gotten to spend more time at the spa!!! How amazing does it look?? Next time for sure. :)
More Posts About Lucerne
What to Do and See in Lucerne
Mount Pilatus Day Trip
Thanks so much for reading!!