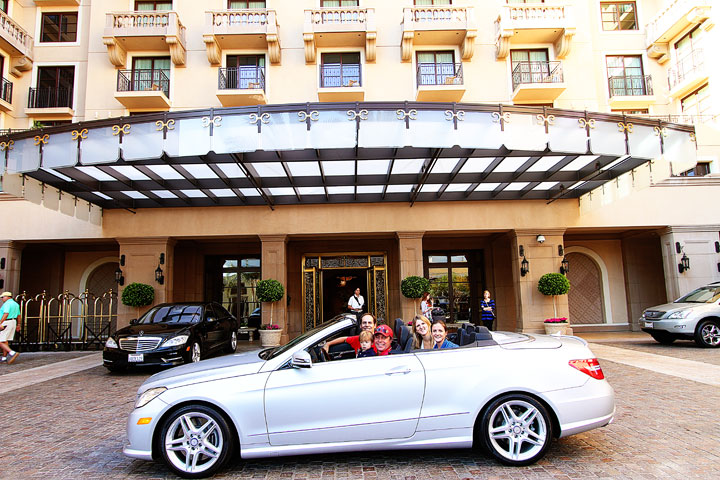 Last week Kevin and I spent a few days in California for a quick end-of-summer getaway. I have been dying to take Kevin to LA and show him all my favorite spots! And best of all, we got to meet up once again with one of our favorite friends and blogging families, Two Peas and Their Pod. I think we need to make this a frequent tradition. :)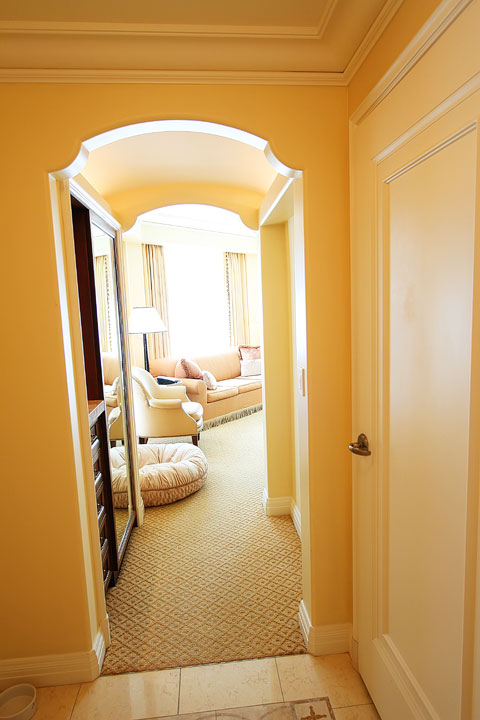 We stayed at the Montage Beverly Hills and oh my goodness you guys… From the second we stepped into our room we were in complete and total heaven! It is located right in the heart of Beverly Hills, just two short blocks from Rodeo Drive and right next door to Bouchon Bakery. Yes, as in dangerously close, don't even have to cross the street, they share a courtyard, right next door.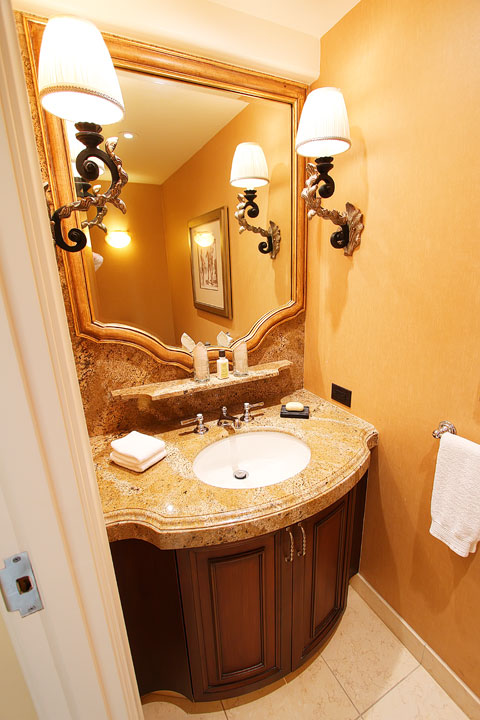 First of all, our room had a guest bathroom. How crazy is that?! Right when you walk in there is a little half bath. Totally normal.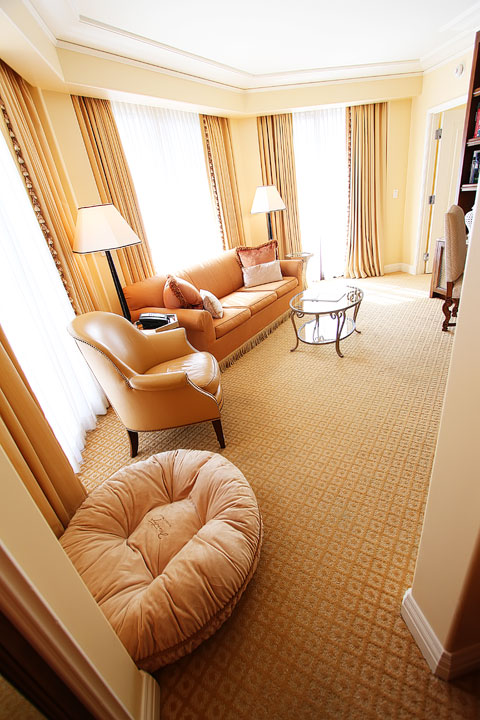 Our little home away from home.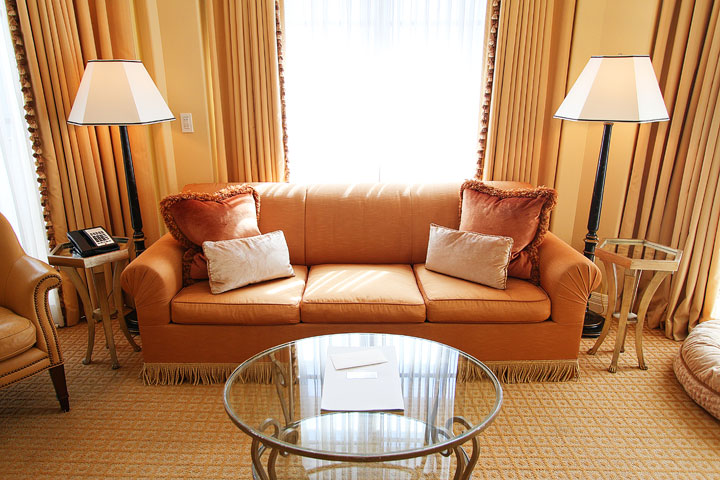 There was a comfortable sitting area where we could all hang out.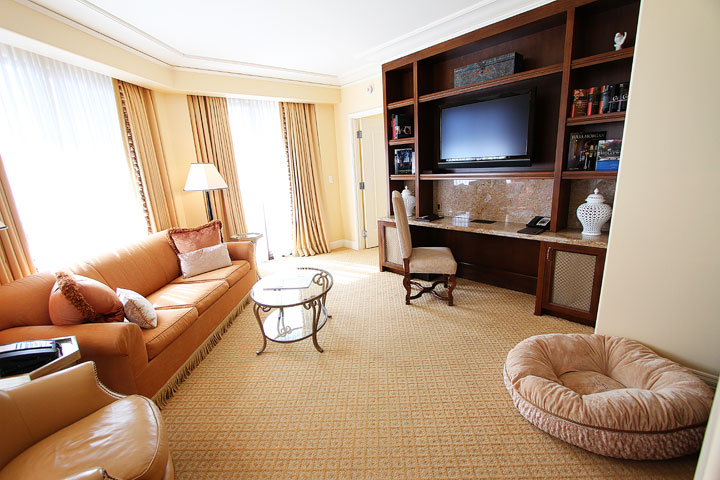 The Montage is very pet friendly, and even though we couldn't bring Miley and Howie with us this time, they went ahead and set up two little dog beds for them just in case.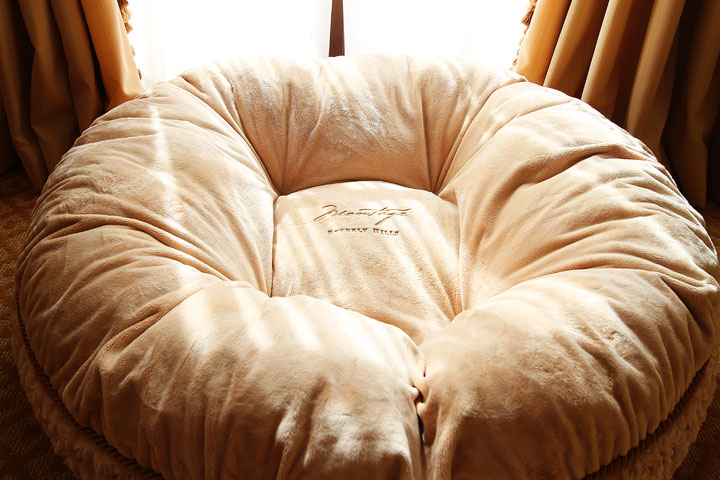 I just about melted when I saw these huge round beds! Miley and Howie would have absolutely loved them. As soon as I saw them, I could totally just picture Miley and Howie curling right up and sinking down into these soft, fluffy beds. The Montage was so sweet and told us to take them back with us as a souvenir for Miley and Howie. I can't wait to show them their new beds! They are going to love them!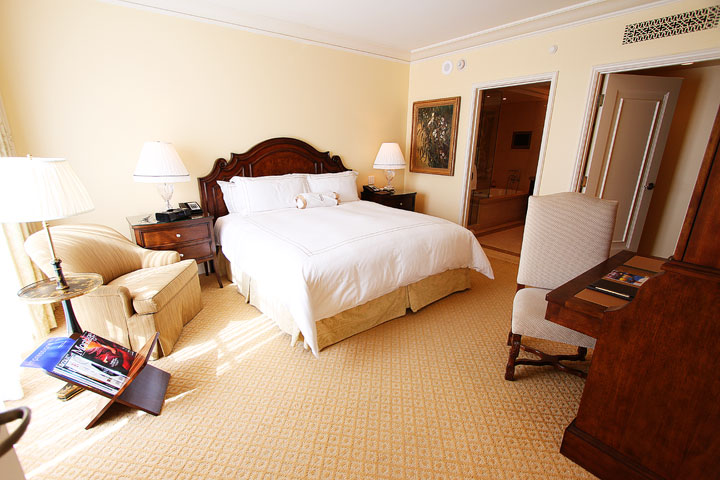 Here's a peek into our room.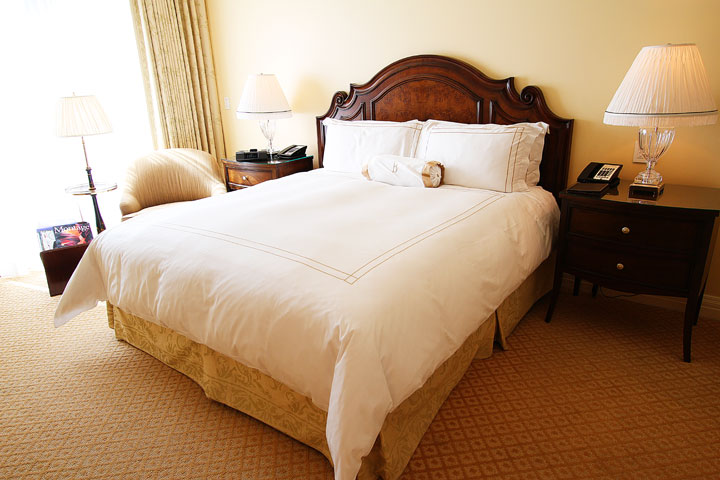 All the drapes, sheers, and lights were electronically controlled from a panel right by the bed. So at night you could get in bed and turn off all the lights, even the ones in the closet! Also in the morning you could open the drapes and let in the sun without getting out of bed. :)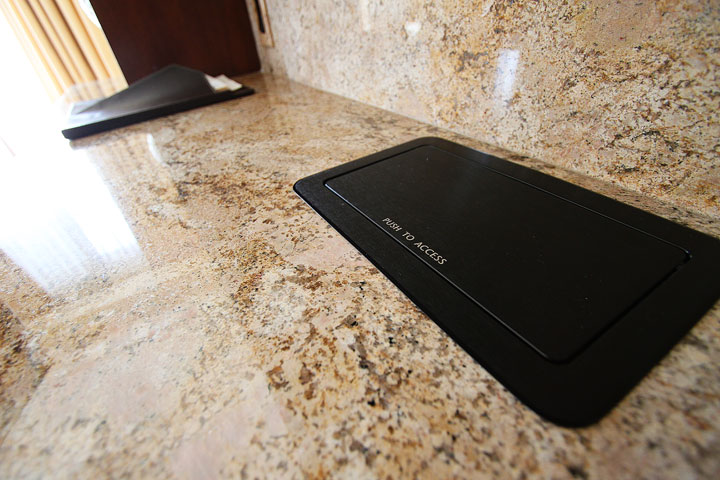 Ever had a hotel room with hardly any plug-ins, or they're hidden behind furniture and hard to reach?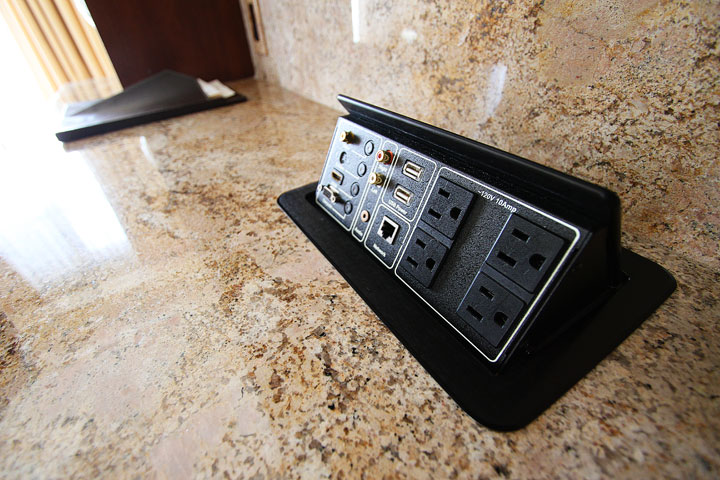 I loved this little push-to-access panel! Plug-ins galore. You could even hook stuff up to the TV here.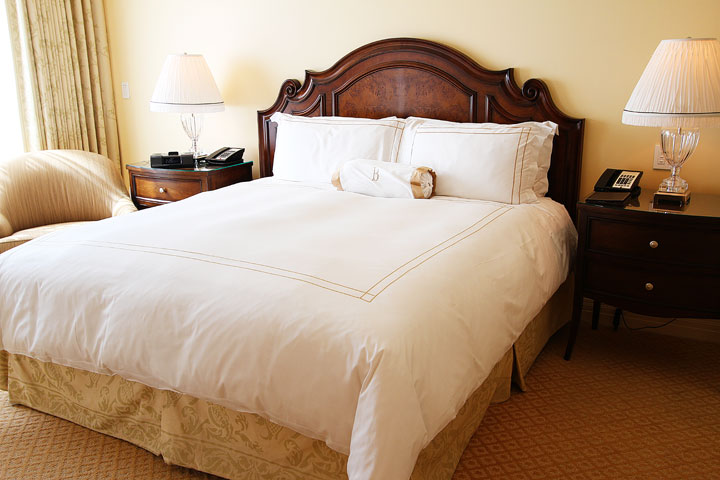 My favorite thing about the Montage was their attention to detail. B for Bottoms on our pillowcase! We instantly felt right at home. I had to call Maria as soon as I saw this to make sure hers was an L, lol! :)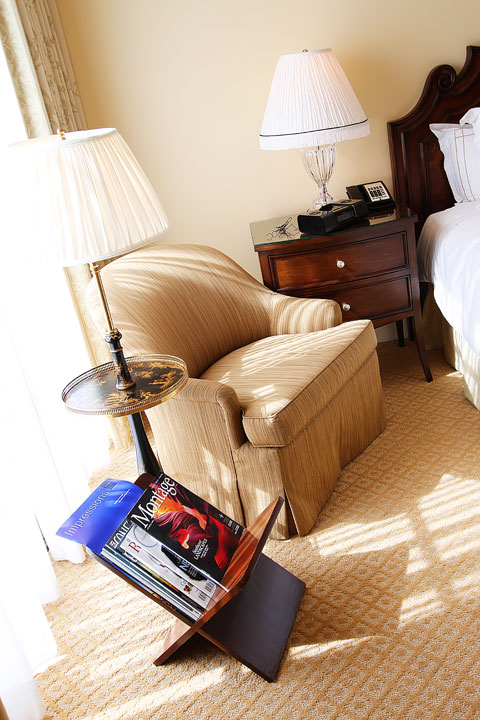 Comfy little chair by the bed.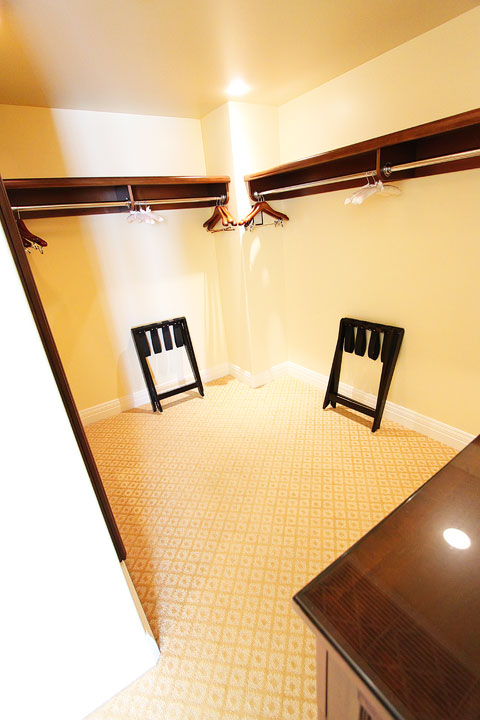 And oh my goodness, would you look at this walk-in closet?!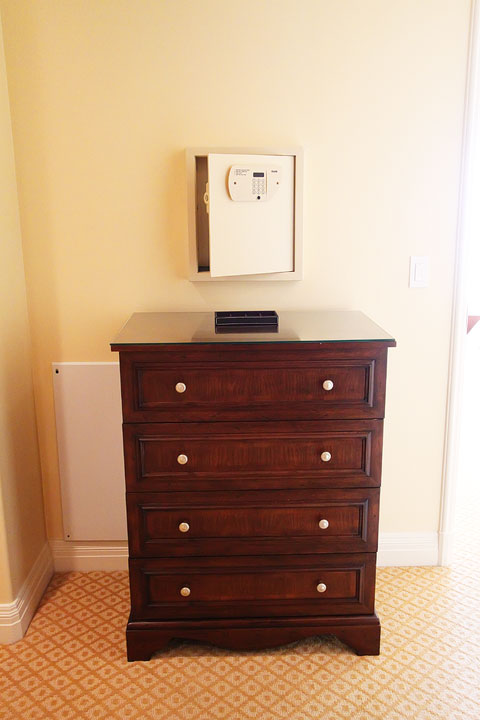 I think I've stayed in hotel rooms smaller than this closet, lol! It had it's own chest of drawers, jewelry box and built-in wall safe.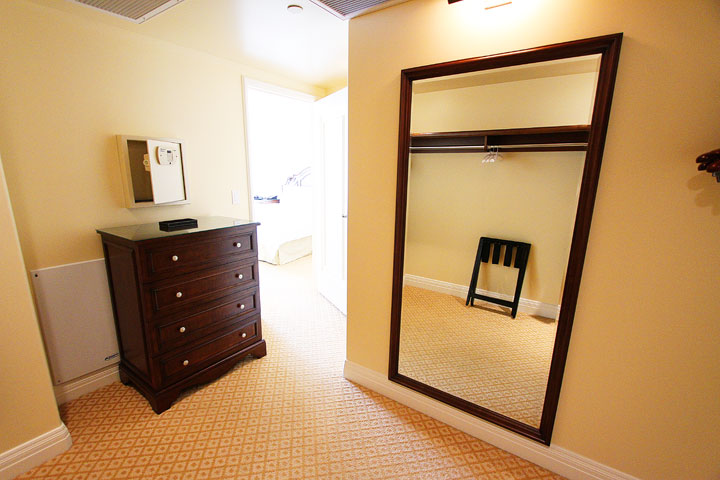 If this were my closet at home, I would never leave.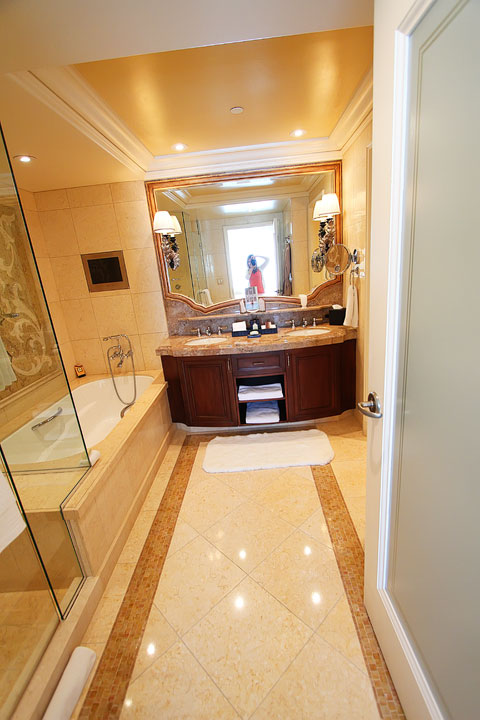 Next was the huge, gorgeous bathroom.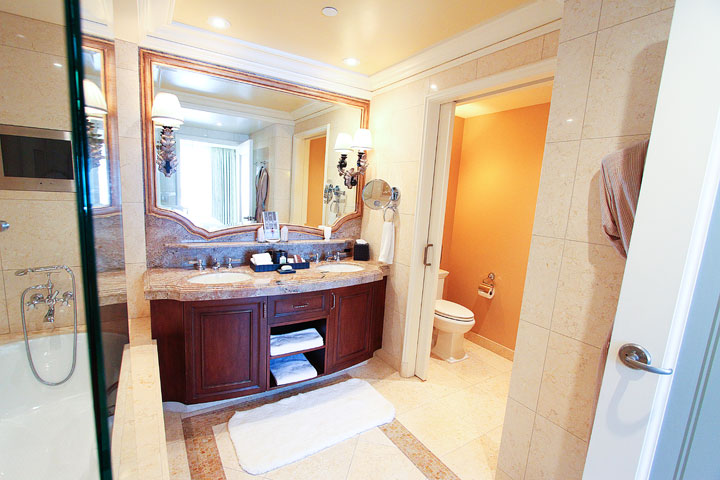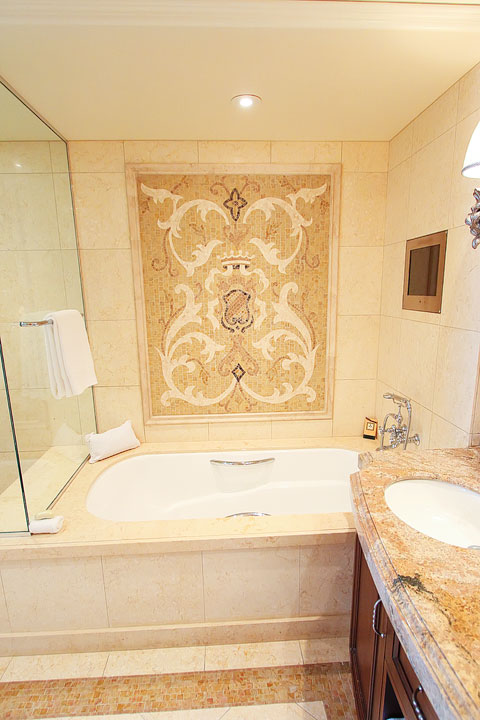 Yes, that is a TV you could watch from the soaking tub!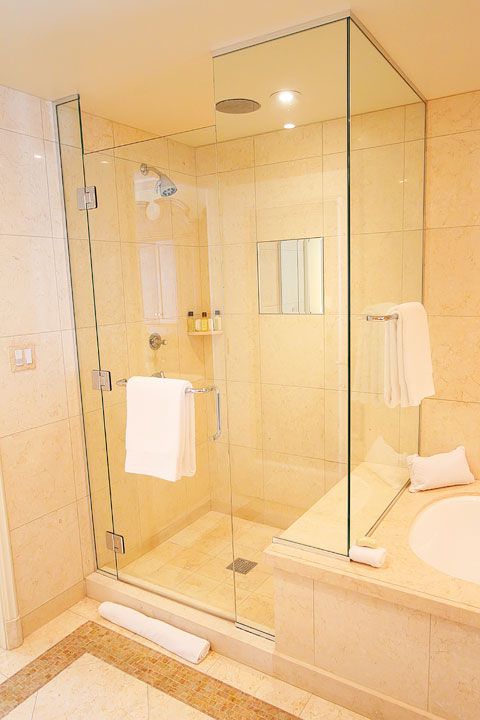 This shower might have been my favorite thing about the room, lol! I seriously love a good, strong water pressure in the shower, and this one was perfect. Plus there was a waterfall shower head from the ceiling too!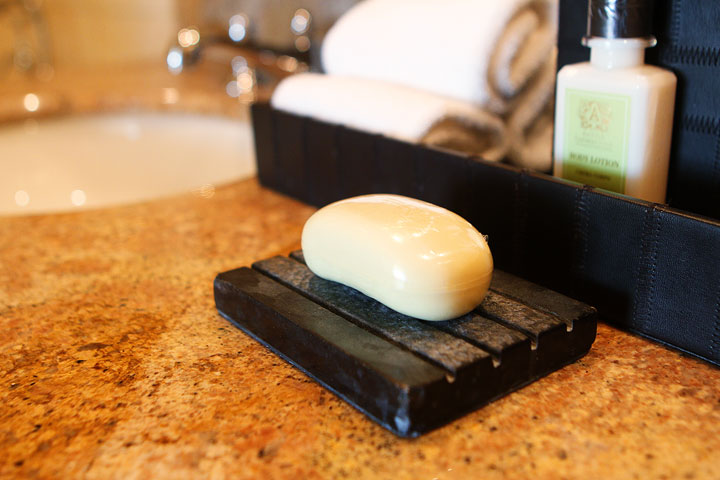 Loved this little wooden soap dish.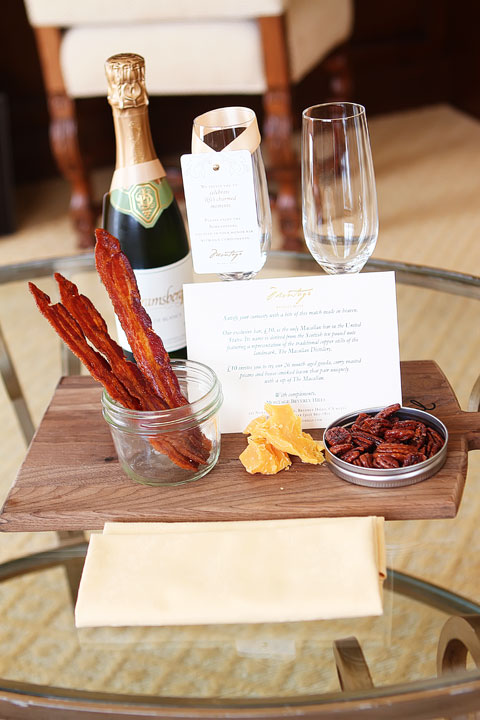 But this sealed the deal. Ya'll, they sent up a welcome basket of bacon. House-smoked applewood bacon. Bacon. Delivered to my door. Be still my heart.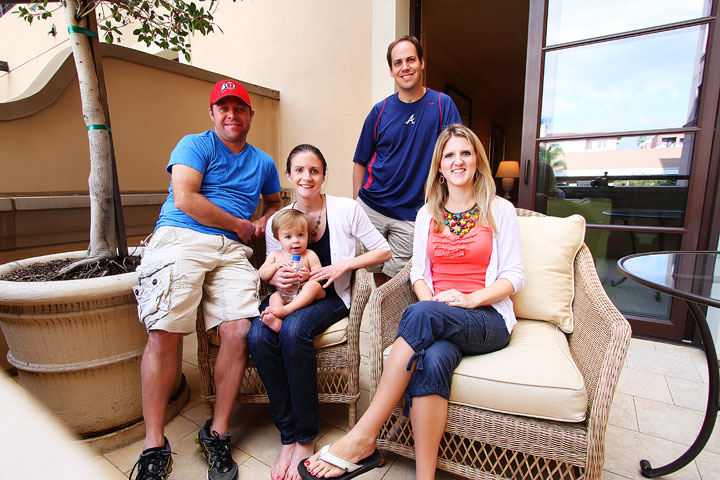 Maria and Josh had a huge balcony, and the weather was perfect for sitting outside and hanging out in the afternoons.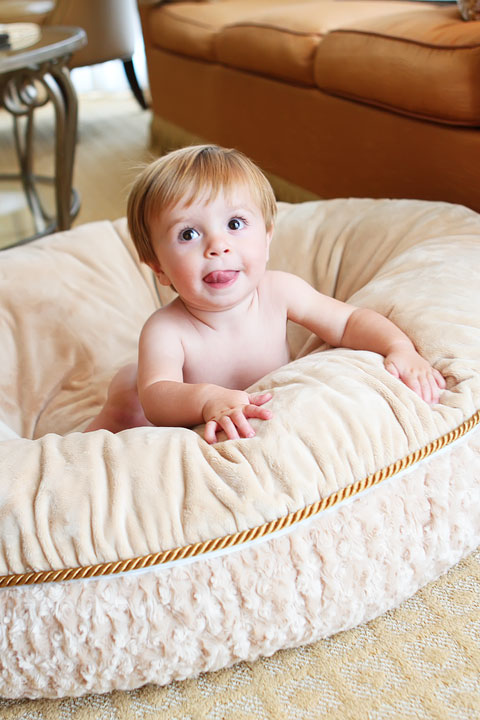 Caleb even came over and tested out the dog beds for us! I think he approved. :)
Thank you Montage Beverly Hills for an incredible weekend getaway! It was absolutely a dream come true. Can't wait to check out your other locations in Laguna Beach and Deer Valley!
Stay tuned for my next post… afternoon tea at the Montage! Have a great Wednesday, friends! xoxo