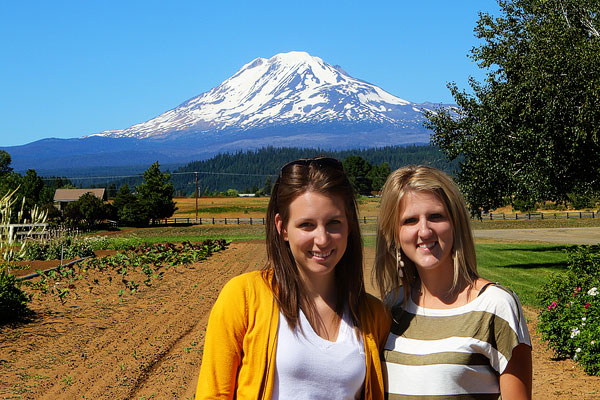 After our much too quick visit to gorgeous Trout Lake Farm in Washington, Emily from Busy Mommy and I headed back to Portland for the night. Everyone else had flights home that afternoon, so we had the whole place to ourselves. And of course, we had just enough time for a quick cupcake and bakery tour of the city!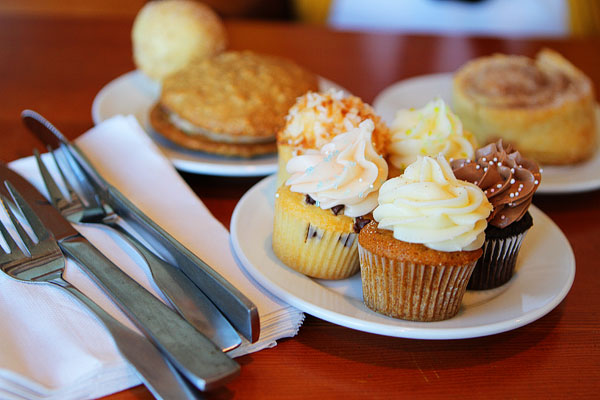 We started out at Saint Cupcake Galore. I love it when bakeries have mini cupcakes to sample! Here we have vanilla, chocolate, pumpkin spice, toasted coconut, and vanilla with chocolate chips.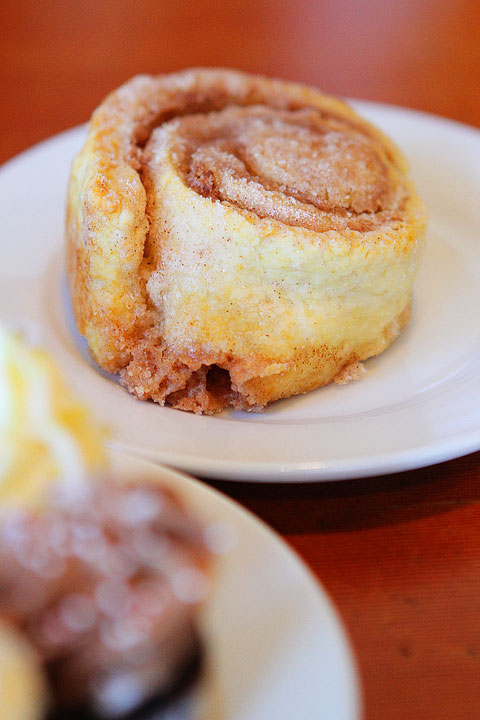 Gorgeous cinnamon roll, which we cut in half and went straight for the center, of course.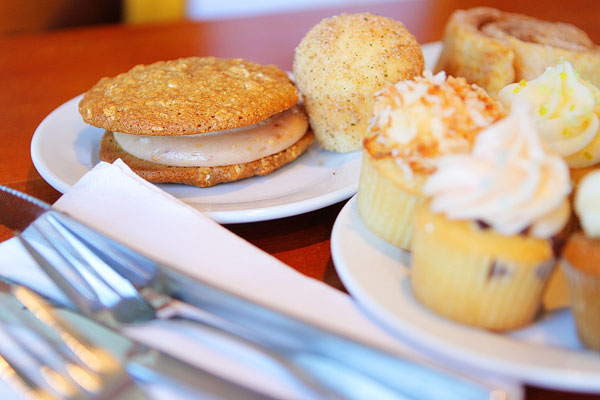 And an oatmeal cookie whoopie pie with peanut butter and jelly buttercream frosting. Too cute!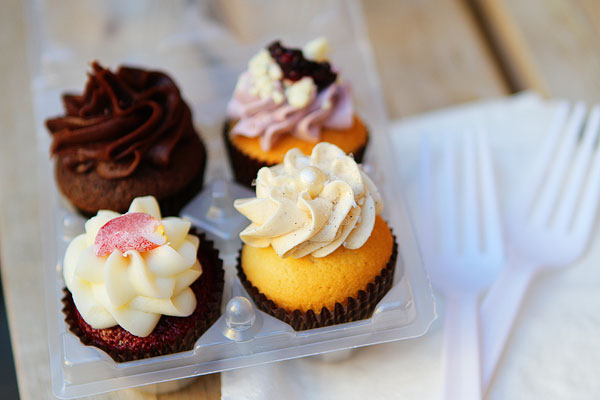 Our next stop was Cupcake Jones. More mini cupcakes, yay! We sampled the devil's food cake, vanilla bean, red velvet, and white chocolate marionberry mini cupcakes here. Loved that vanilla bean pastry cream!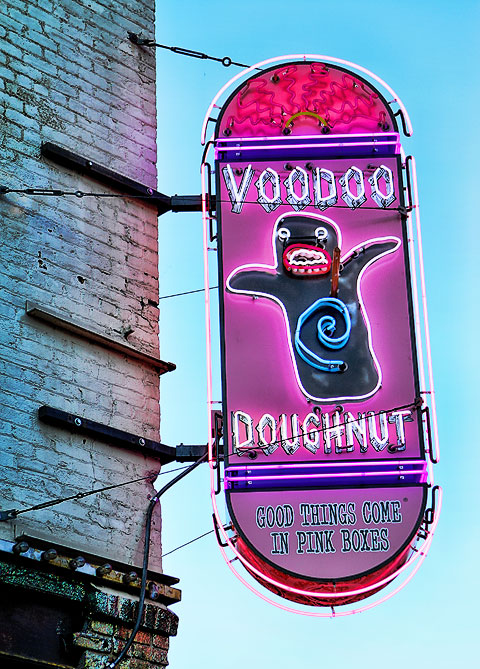 But we didn't stop there, we saved the best for last! Oh, how I loved  Voodoo Doughnut. I think my jaw dropped when we walked into this fun doughnut shop!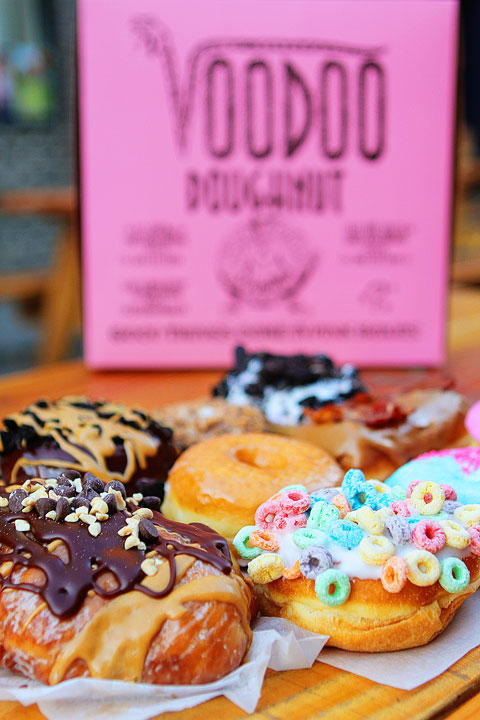 They had so many fun doughnuts to choose from! Yes, that is a Froot Loop doughnut you see! I got it just for fun, but it turned out to be one of my favorites!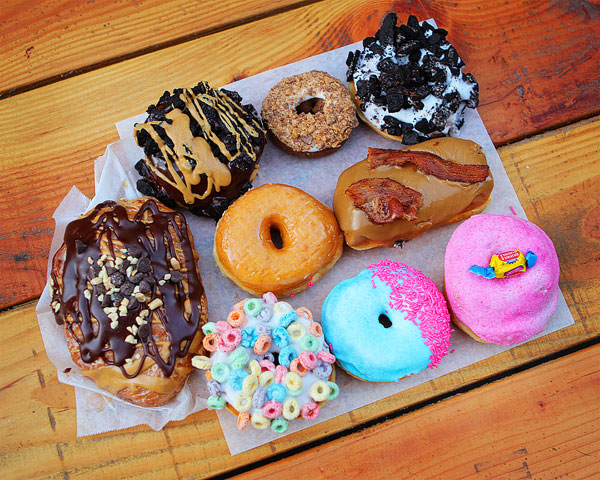 Here's what all we picked.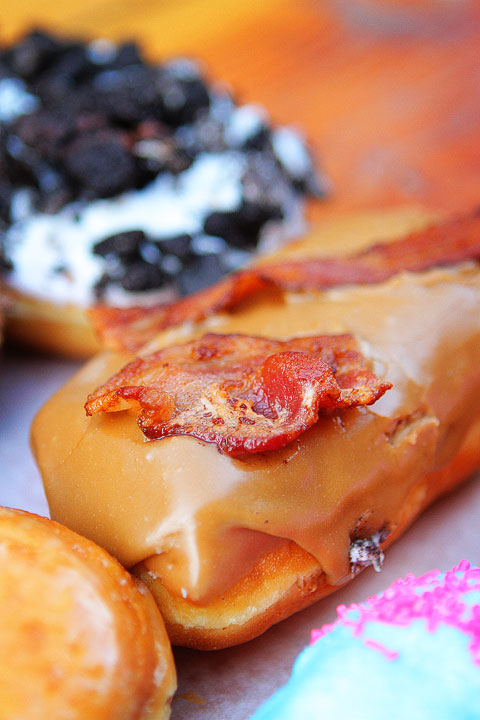 Maple bacon. Of course we had to try this one! I am not a huge bacon dessert person, but I did like this doughnut. Although I don't think I could've eaten the whole thing! One bite was enough!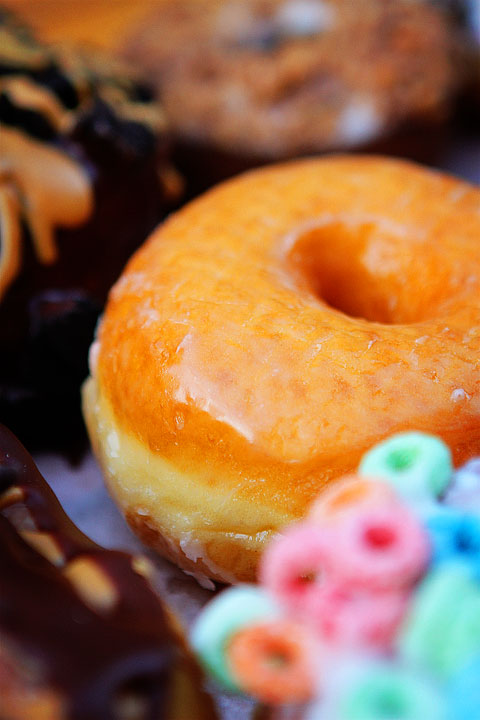 Had to try just their basic, glazed doughnut. Yum.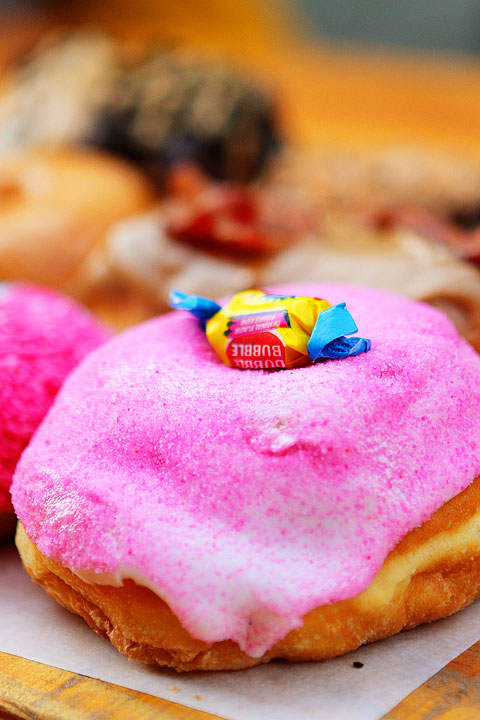 Dubble Bubble!! And the blue one with pink sprinkles right next to it is blue raspberry. These two weren't my favorites, but I will admit they taste exactly how you'd imagine they taste. So if that's your thing, totally go for these doughnuts!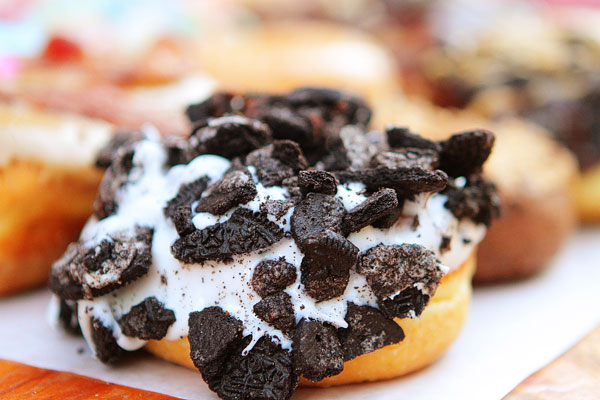 Vanilla Oreo doughnut. Yuuummm.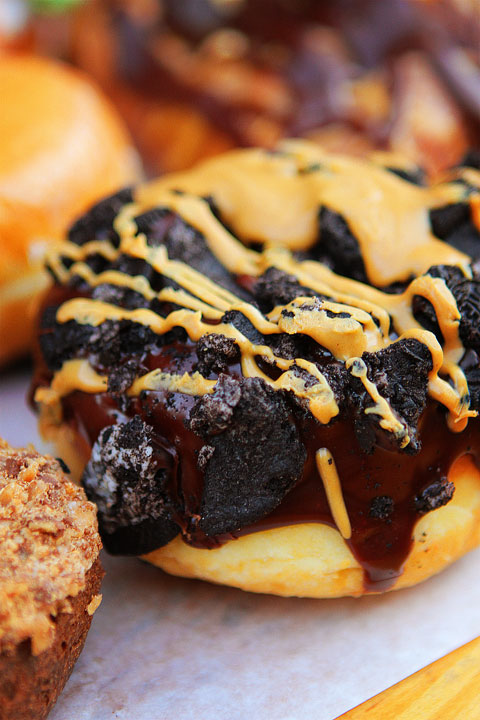 Chocolate Oreo Doughnut with Peanut Butter. Double yum! This might've been my favorite.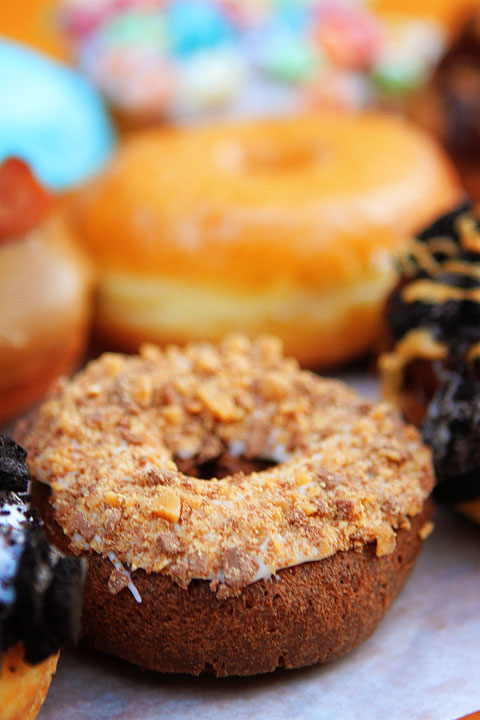 Chocolate cake doughnut with crushed Heath bar topping.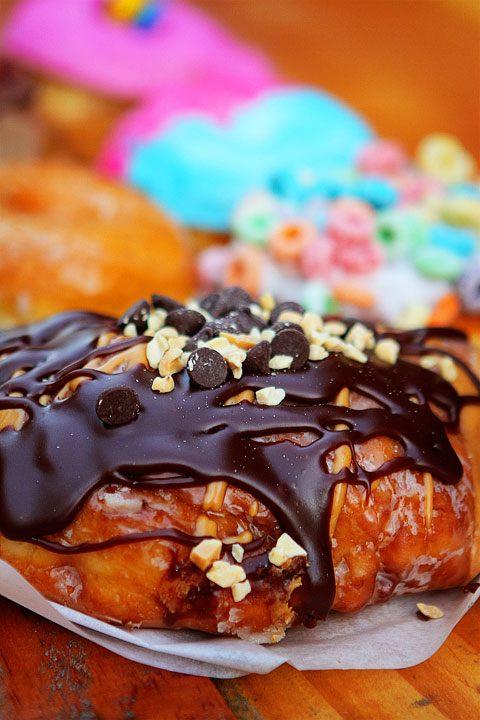 And a banana fritter with chocolate, peanut butter, chocolate chips, and salted peanuts. Definitely a highlight of the day!
Thanks so much Emily for running around Portland with me and hanging with me through all these crazy desserts!
Have a great weekend, all!