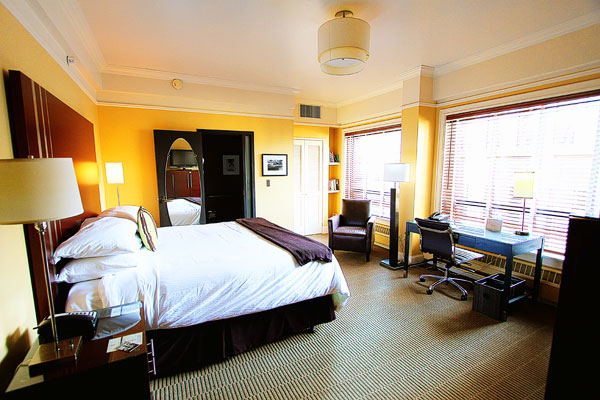 Here's where I stayed for one quick night in Portland recently, Hotel Lucia.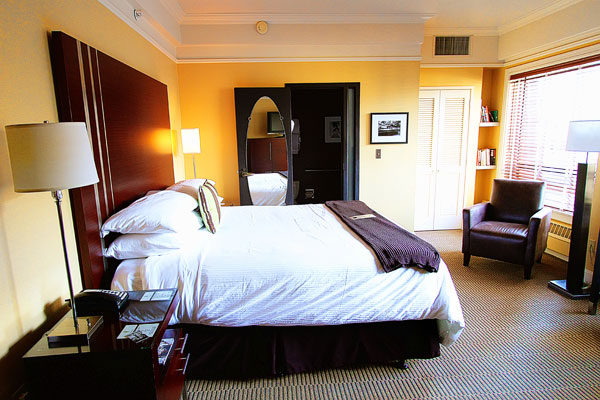 I loved the warm, cozy colors and feel of this room. I kind of love the browns, blacks, and whites in the room with the sunny yellow.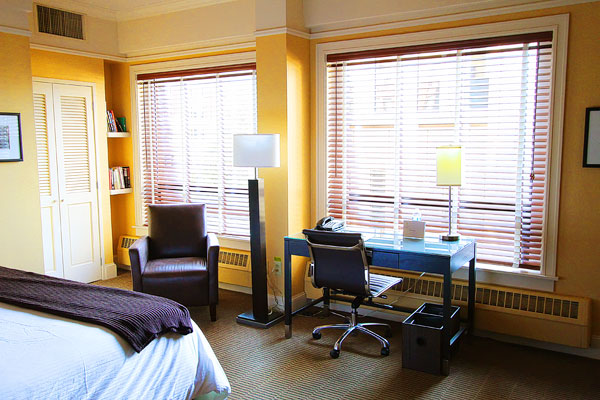 I think this is the first hotel I've ever stayed where there weren't blackout shades! Just regular plantation blinds, like I have at my house.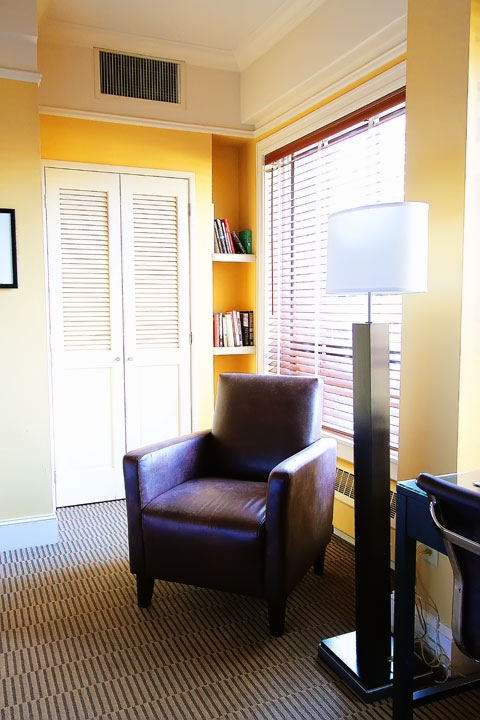 This room definitely had a homey feel to it.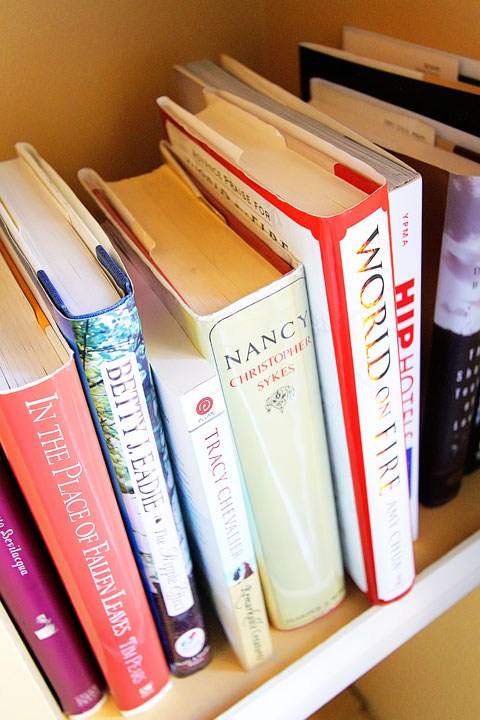 Complete with real books on the shelf in the reading corner. Another first in a hotel room for me.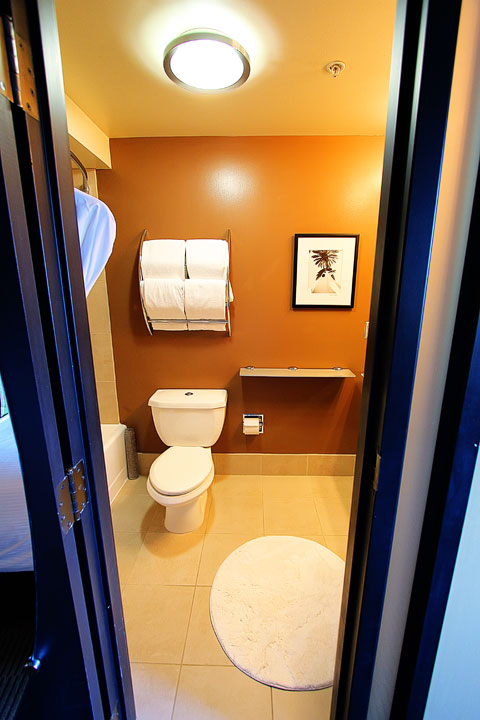 Loved the neat and tidy towel rack in the bathroom.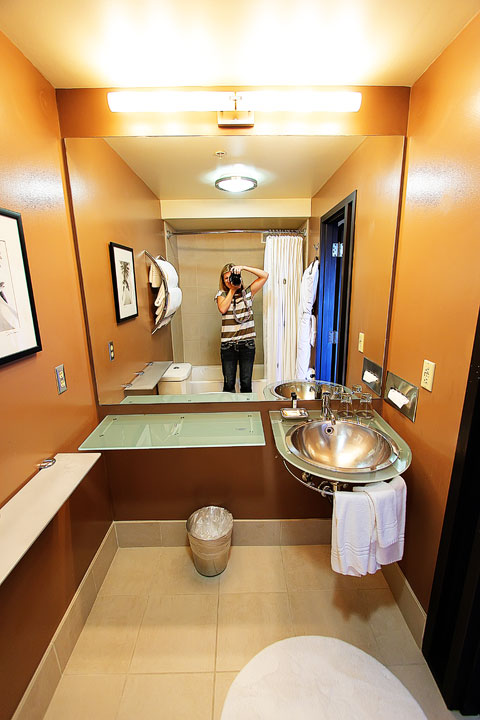 And this gorgeous stainless steel sink.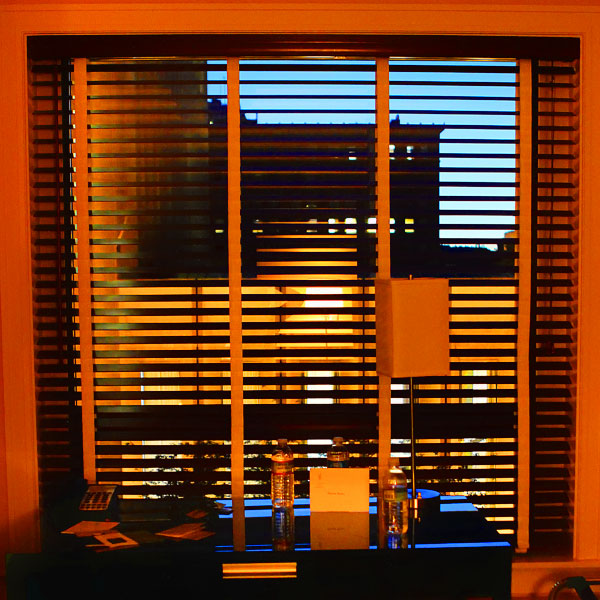 This was my view just before turning in for the night. The room just seemed to glow and I had to grab my camera and snap a photo.
Have a great Monday, everyone!