Banff National Park in Canada is nothing short of beautiful. If you're planning a visit, you have to check out Where to Eat in Banff, where to stay and what to do while there!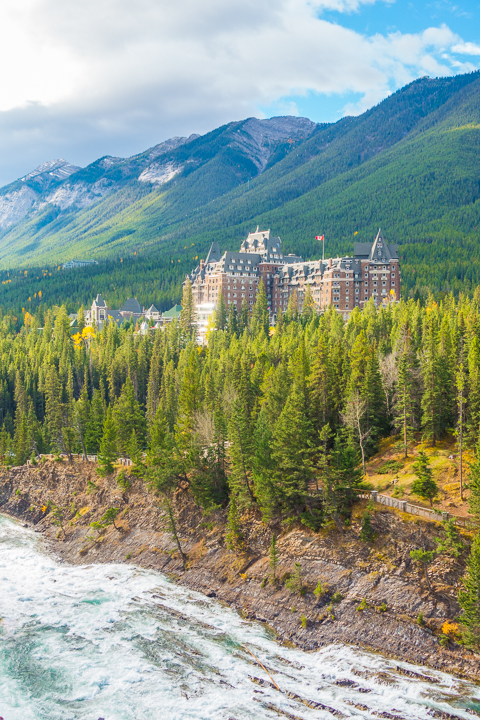 Where to Stay in Banff National Park
While we were in Banff we stayed in a fairytale castle in the mountains… The Fairmont Banff Springs Hotel.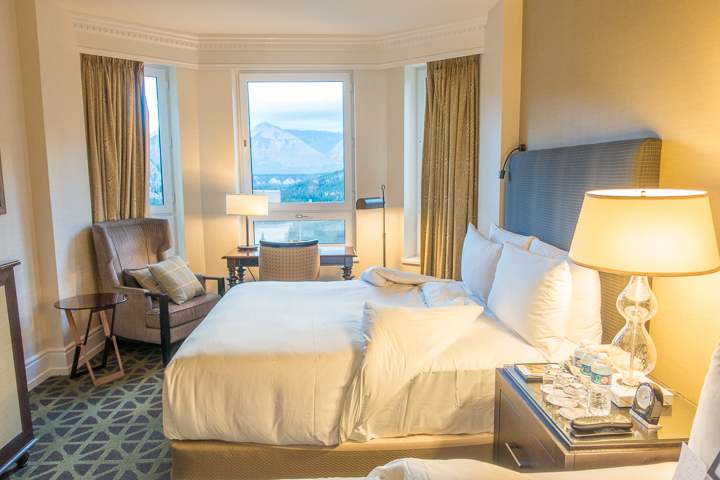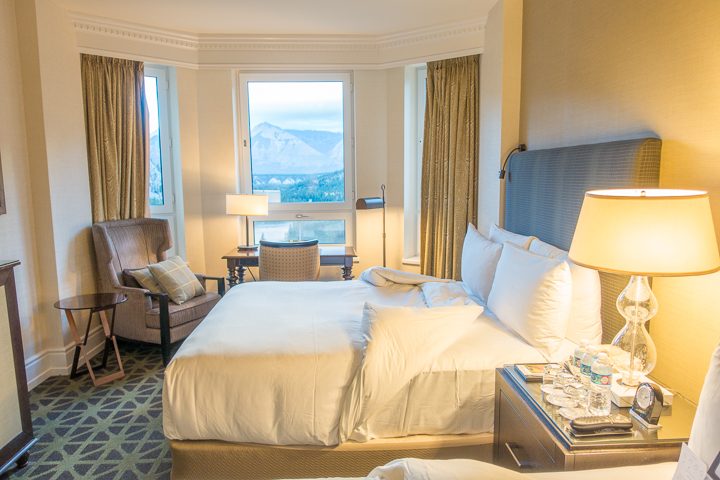 While this hotel is so utterly romantic and would be the PERFECT spot for a honeymoon or anniversary, I also thought it was great for a girls trip. The beds were huge so we could easily share without feeling crowded.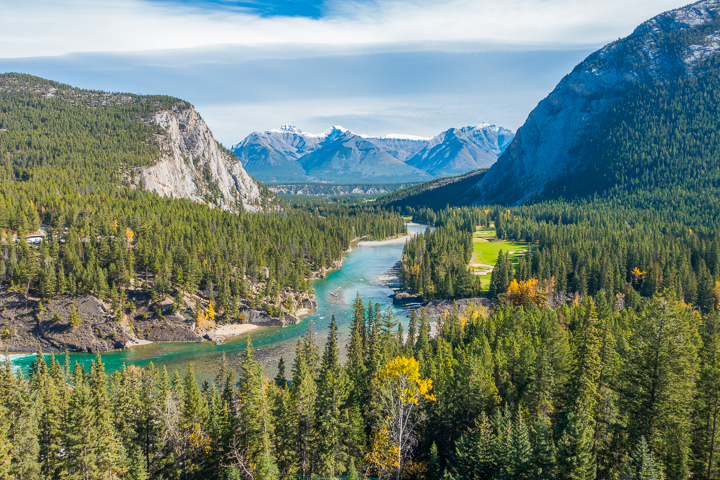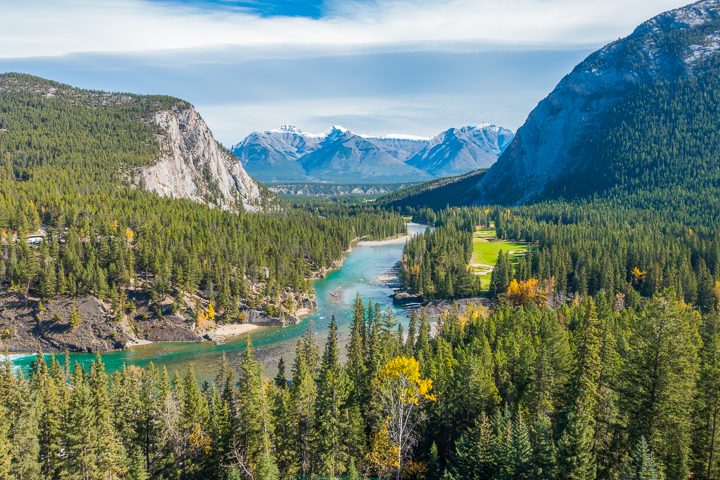 Check out this view from our room!!! Definitely ask for a mountain view!!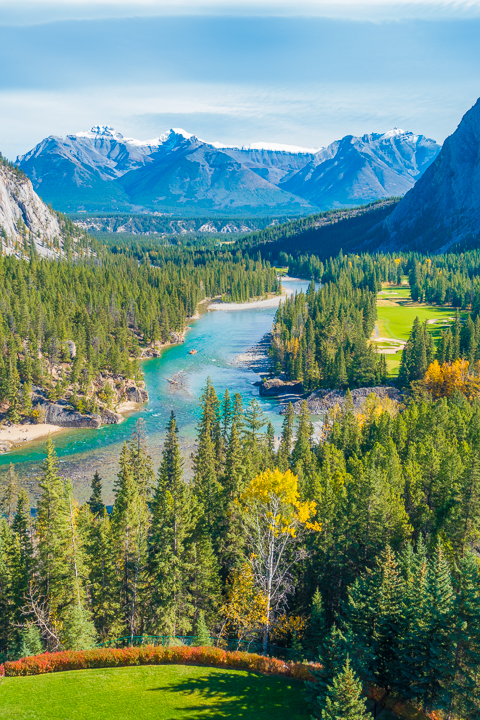 Seriously cannot even believe this place is real.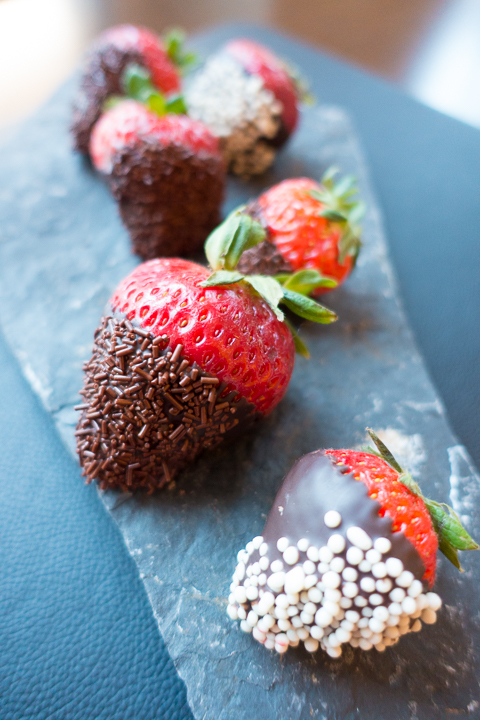 We were greeted in the room with some seriously thoughtful surprises. Chocolate covered strawberries are the most direct route to my heart.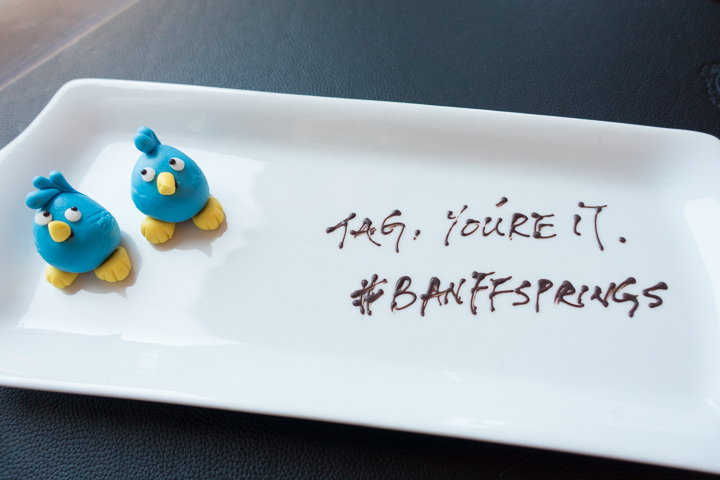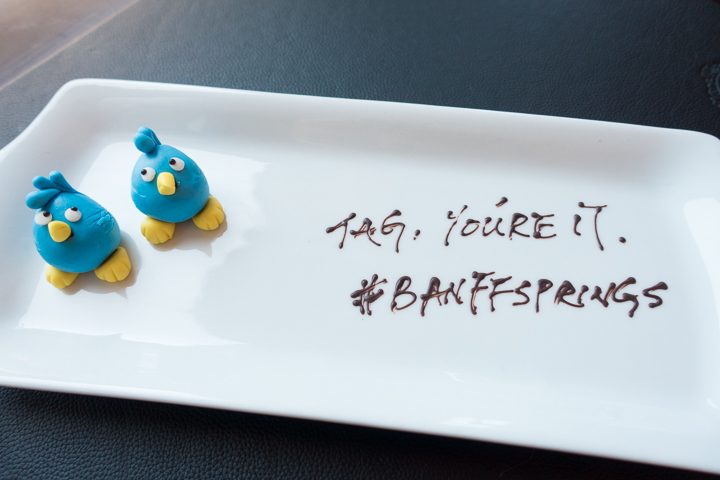 And oh my gosh, how cute are these Twitter cake pops??! Dying!!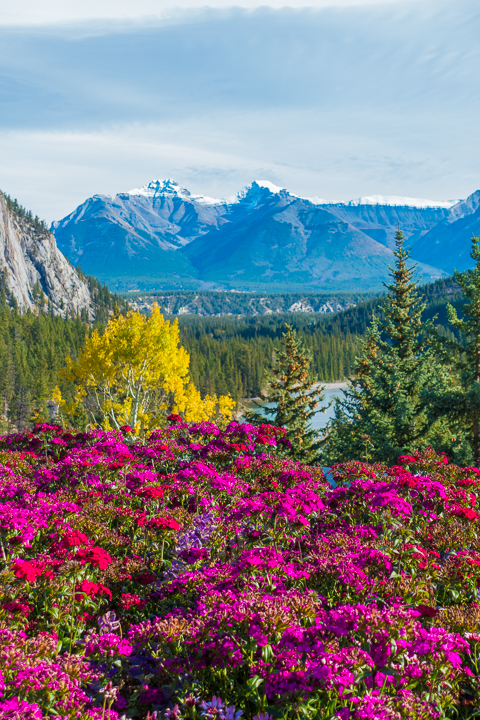 There are some amazing views right from the hotel…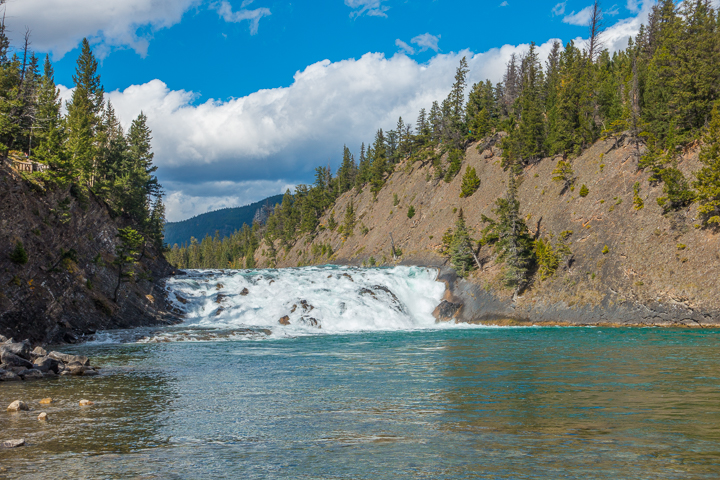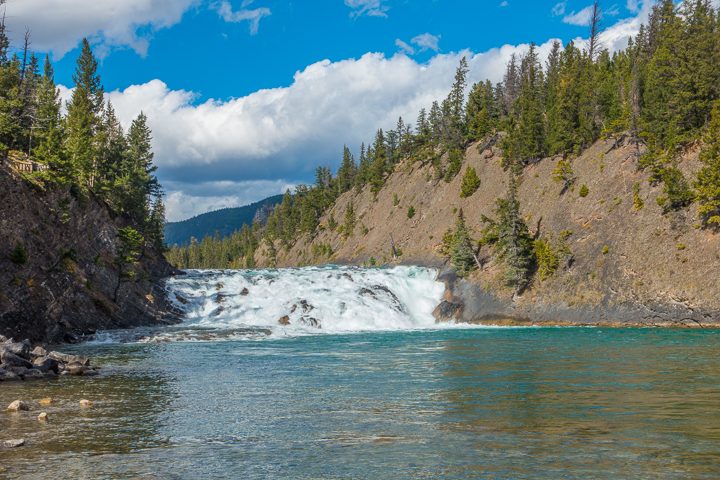 Just walk down the trail behind the hotel to see Bow Falls.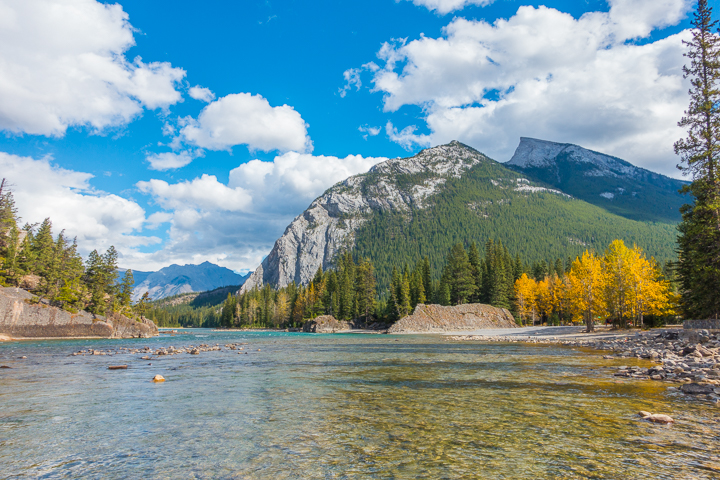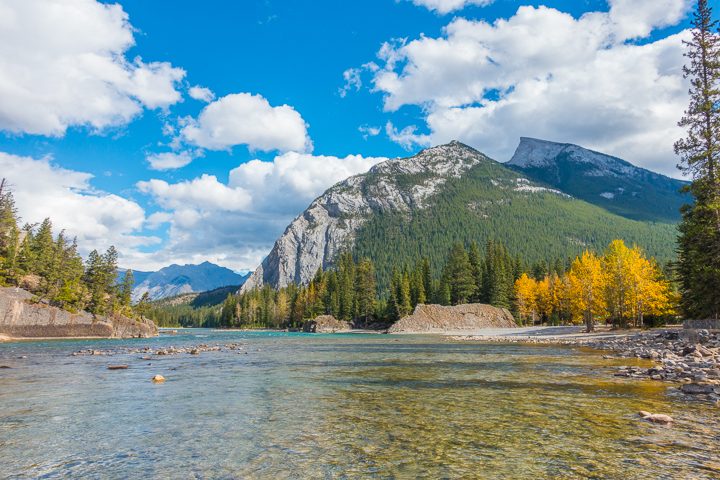 Such a beautiful area.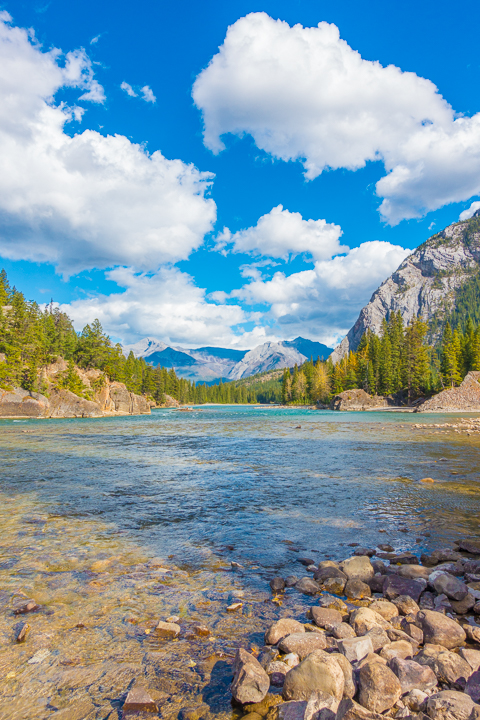 This is the river you could see from our room. In the mornings we'd look outside as soon as we woke up and often saw elk standing in the river.
---
Where to Go for Afternoon Tea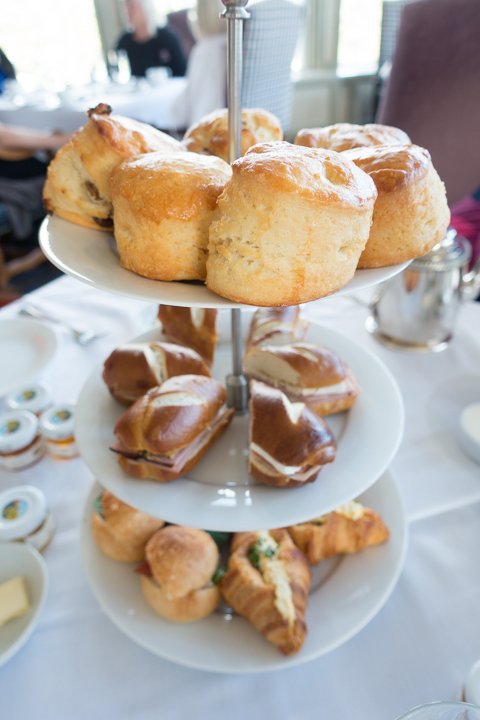 I LOVE afternoon tea!! Love, love, love it! Seriously would have it every single day, especially if I could have it at the Fairmont Banff Springs!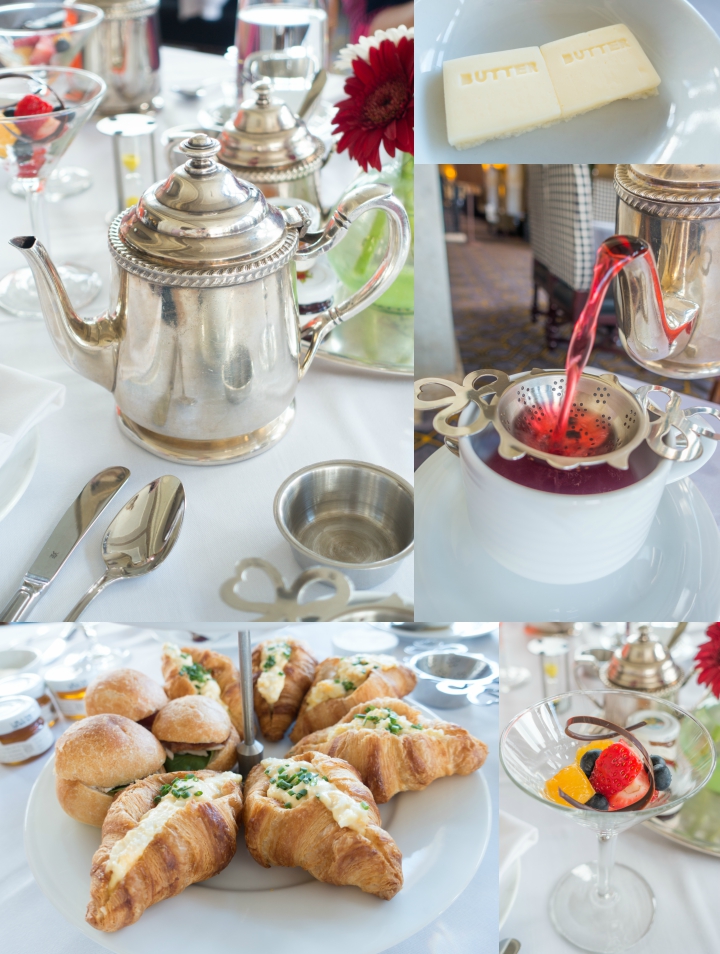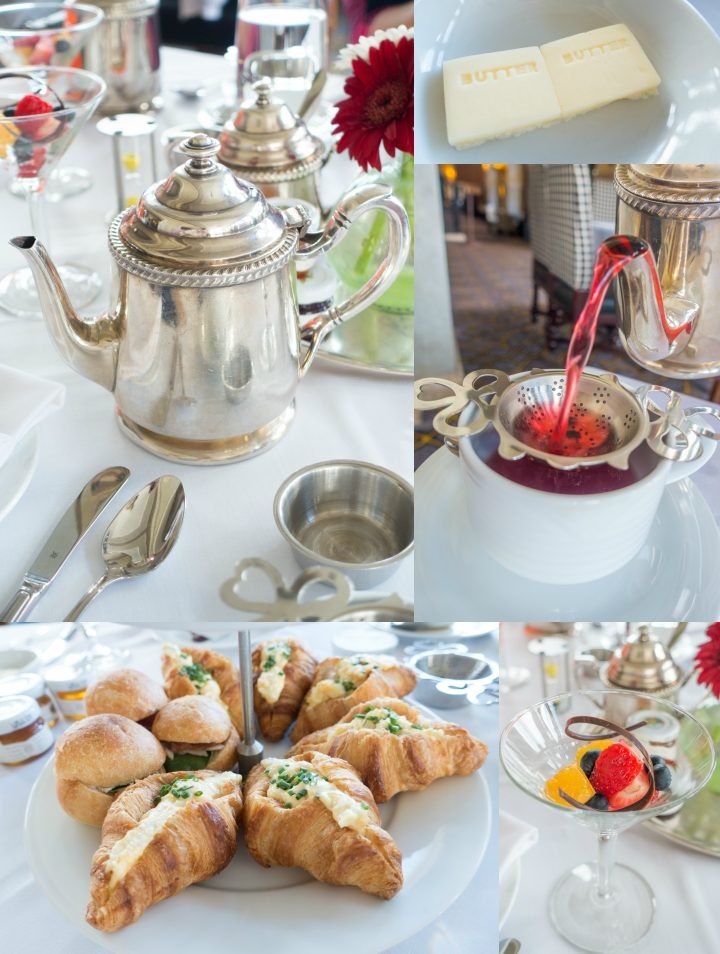 Where to even begin!! First, the egg salad croissants were TO DIE FOR. I could've eaten every single one of them — we were fighting over them!! I honestly could eat one of these croissants every single day. Second, the scones. Omg. Dead. I love scones. And how cute is the butter they serve with the scones?? Of course there's clotted cream as well for you traditionalists. ;) Third, how fun is the pink Berry Berry tea?? Love!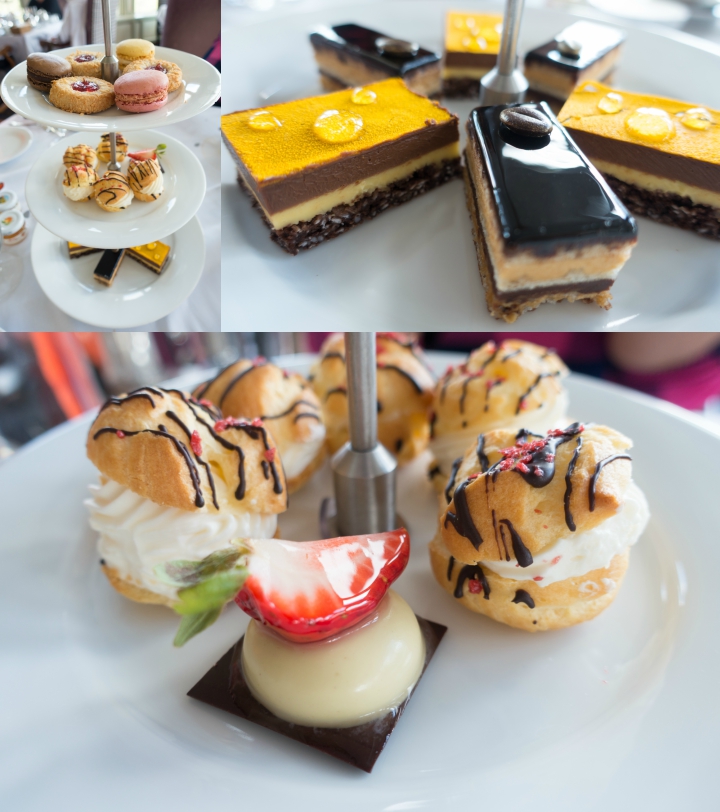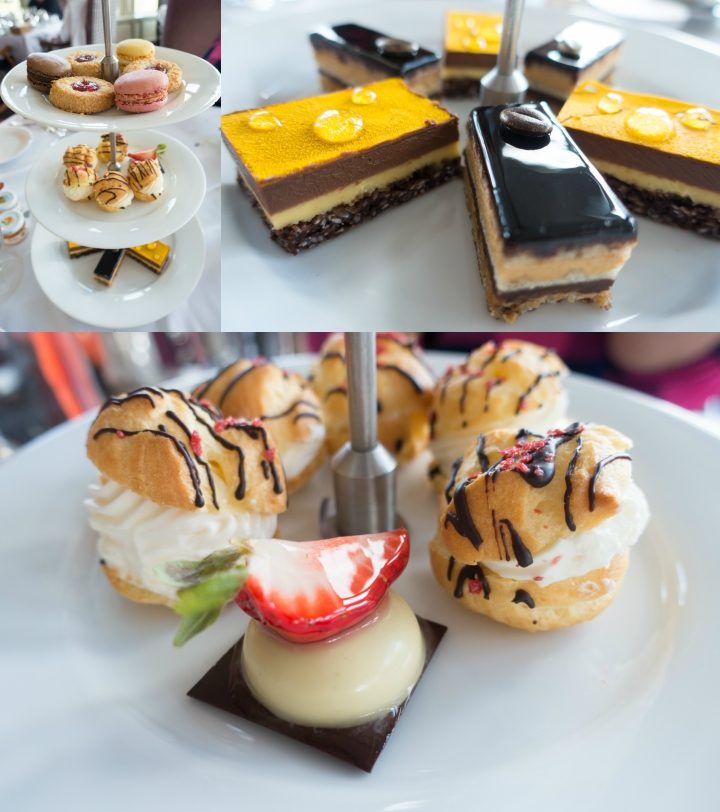 The dessert tray did not disappoint!! Those cakes were fabulous! Afternoon Tea at the Fairmont Banff Springs is a must!
---
Where to Eat in Banff
Banff has some incredible restaurants. Here were our favorites!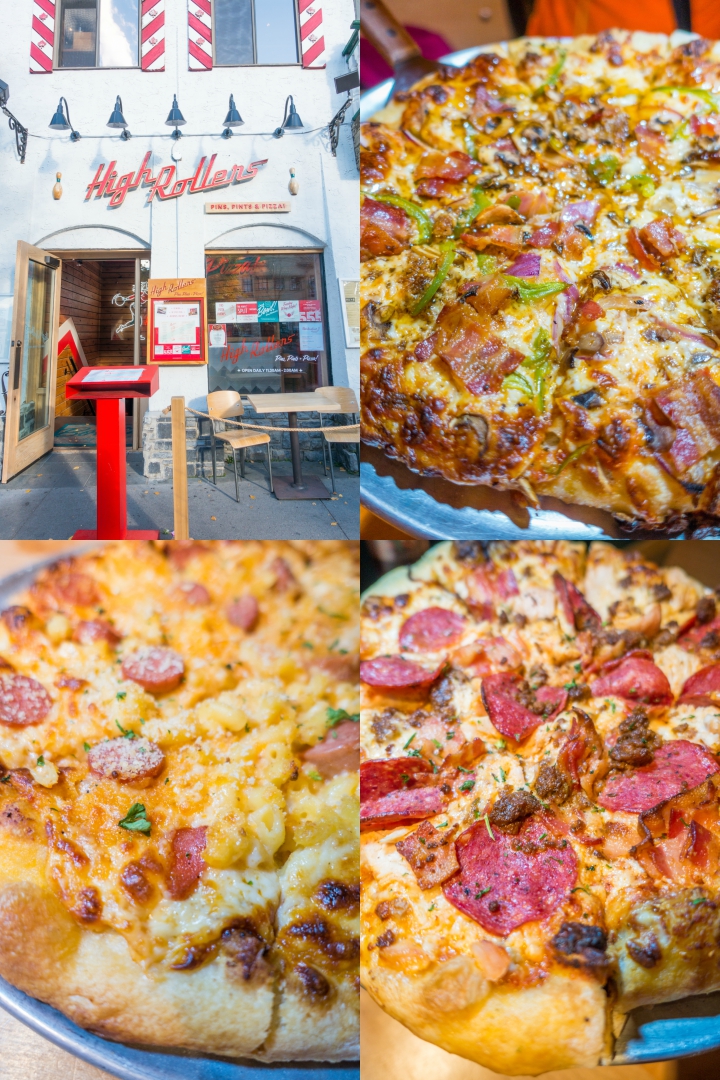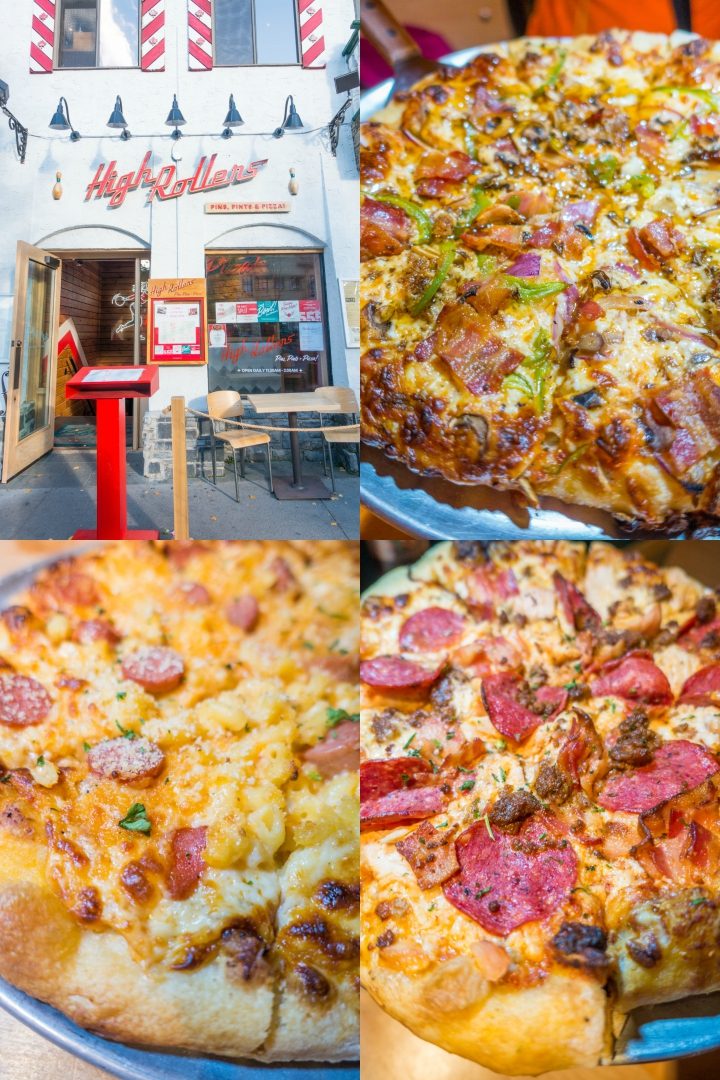 High Rollers is a bowling alley with NOT your typical bowling alley food!! In fact we came here just for the pizza!! It was amazing. They have so many fun specialty pizzas, like this Macaroni & Cheese Pizza in the bottom left!! What do you think?? Would you try it?? :)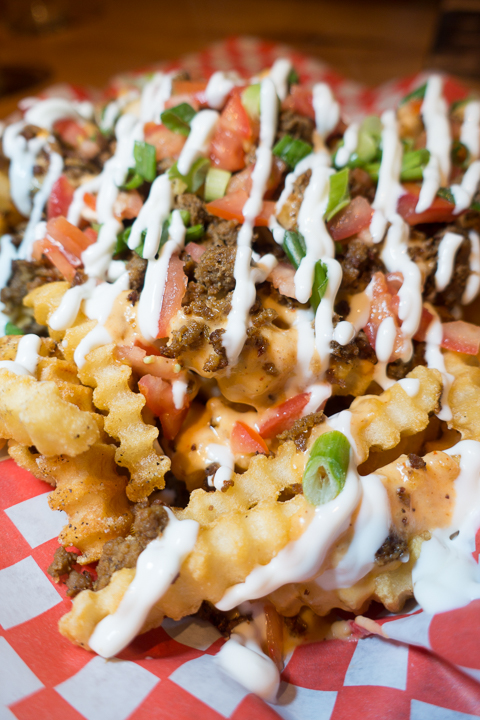 Oh my gosh, these loaded fries from High Rollers were amazing! You could definitely make a meal just from the appetizers at High Rollers.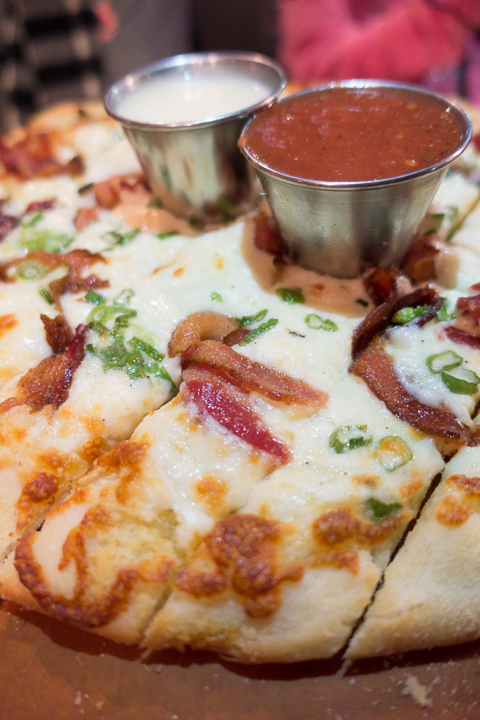 Another favorite pizza spot in Banff was Bear Street Tavern. If you think you know everything there is to know about pizza, you need to come here. They had these dipping sauces for their pizza that I would've never, ever dreamed of. They were life changing!!! I don't think pizza will ever be the same!!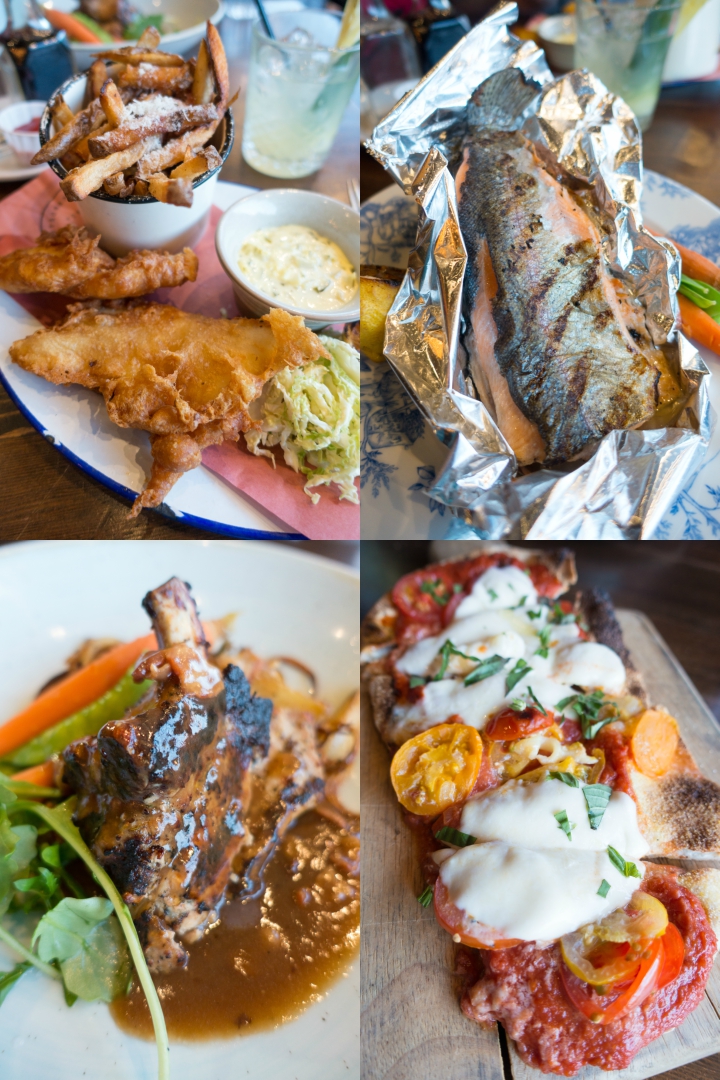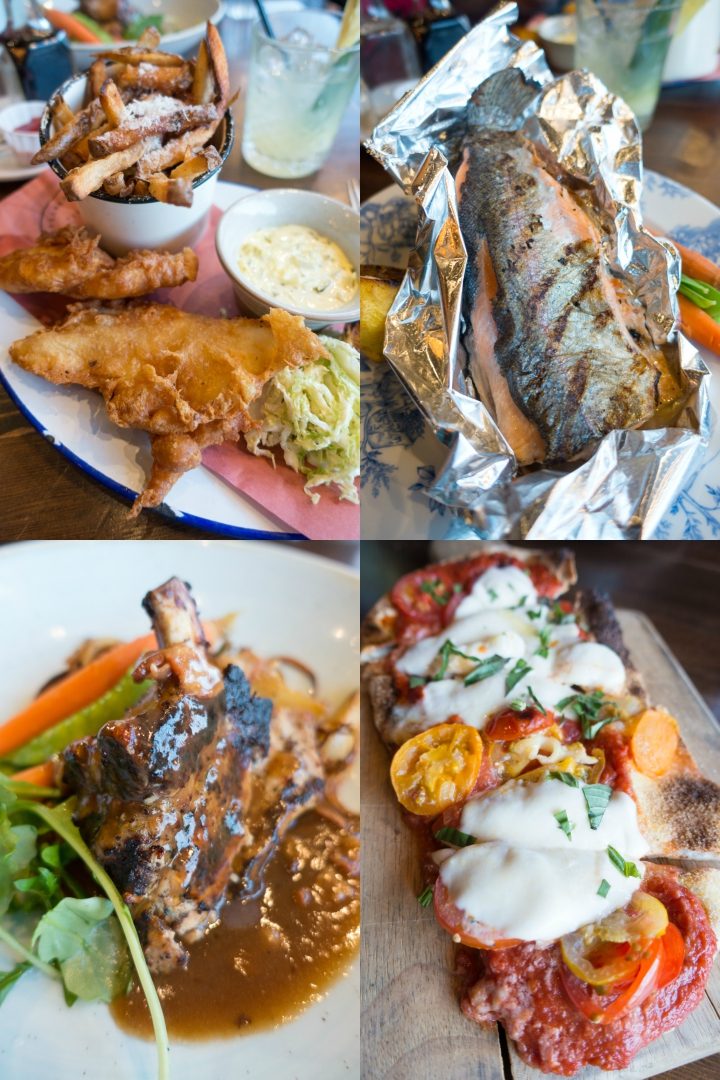 A wonderful meal in Banff with a beautiful view of the town — ask for a table by the window or on the terrace. The Fish and Chips and the foil wrapped salmon were incredible.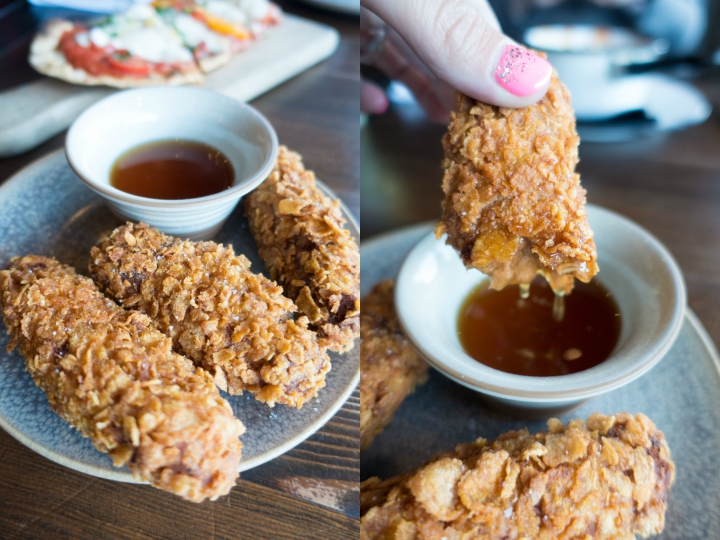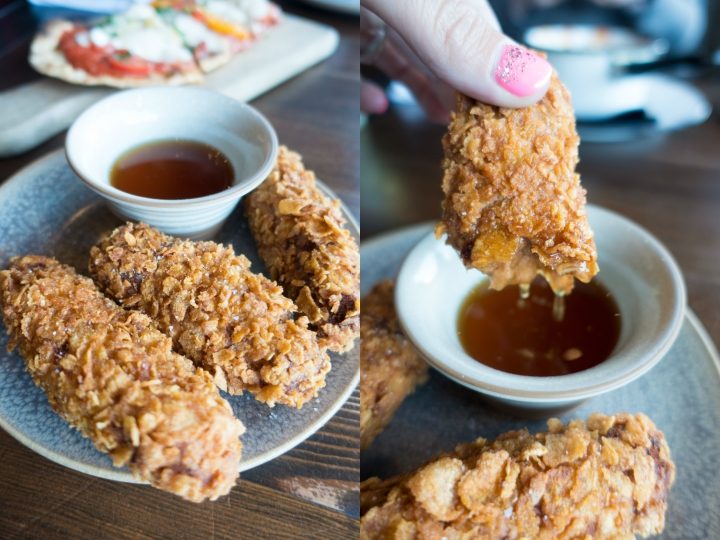 Also, I have never seen this before ever… This is pulled porked breaded with corn flakes and dipped in honey. Amazing.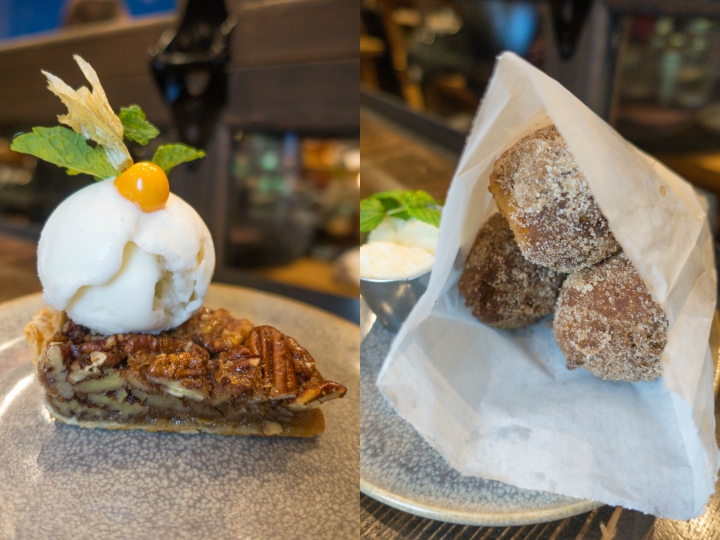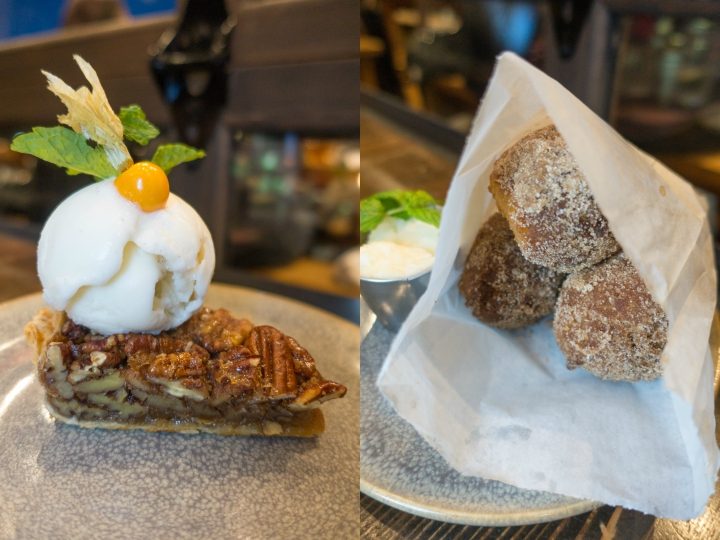 Can't forget dessert!! Yum!!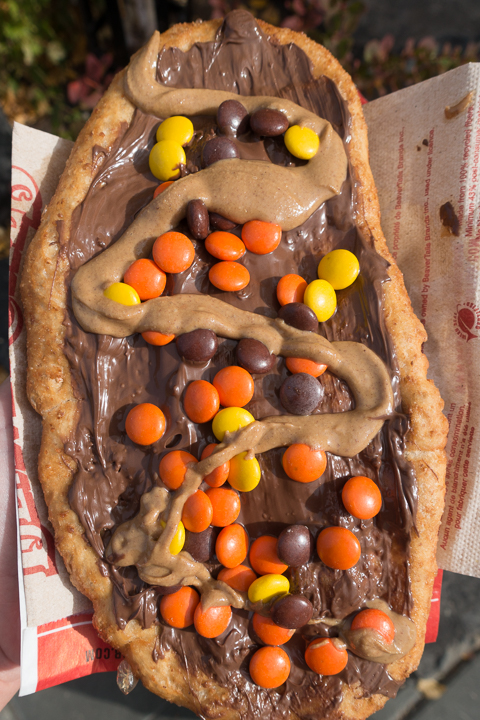 OMG. You guys. If there's one thing you HAVE to get in Banff it's a Beaver Tail!!!!!! This is a piece of thin, fried dough, topped with warm Nutella, peanut butter, and Reese's Pieces. The Reese's Pieces get all warm and melty, and it's basically a religious experience when you eat it. I can't believe we only went there one time. Seriously in withdrawl!!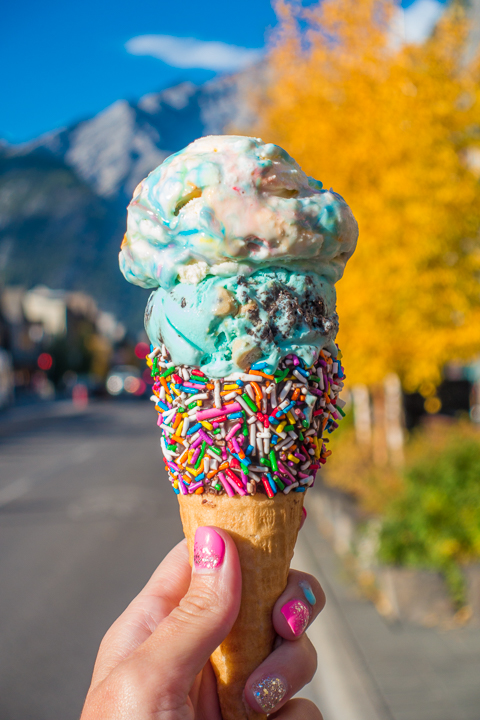 Honestly some of the best ice cream I've ever had. I'd book a trip back to Banff right now just for this Birthday Cake and Cookie Monster ice cream!!!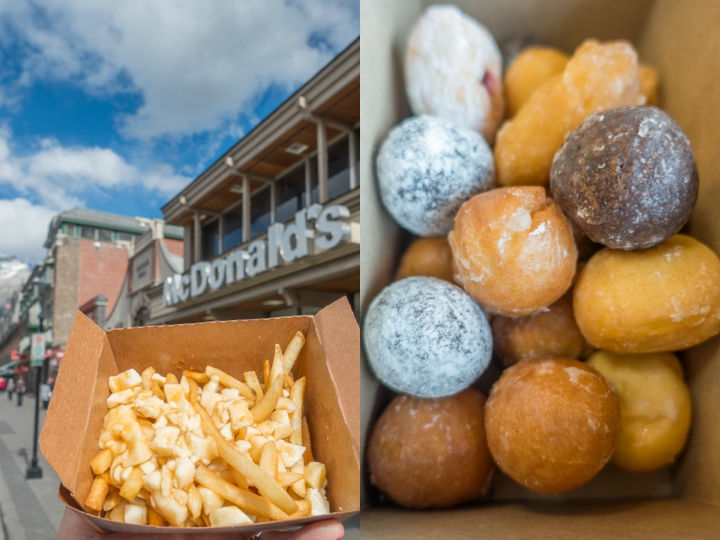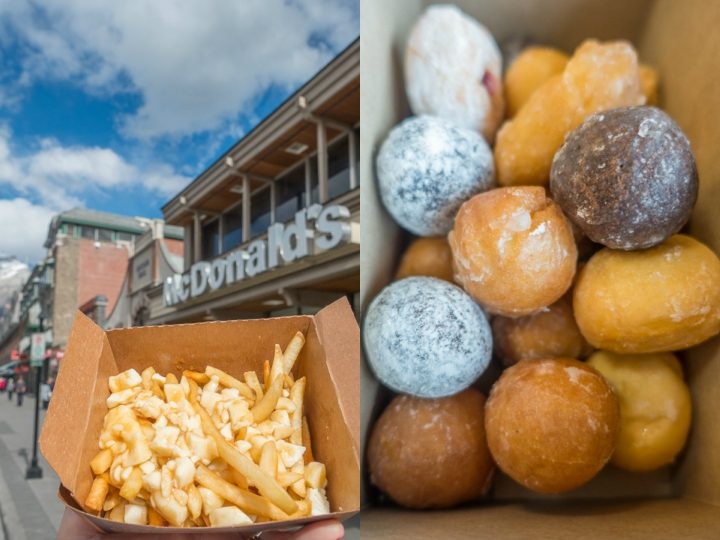 Okay. I'm just keepin' it real for you guys here. When you're in Canada, of course you have to try Tim Hortons. We got a variety of Tim Bits to try them all! And of course you have to try poutine.
We had poutine at almost every single restaurant we went to, so I feel like I got to try a wide variety of poutine over the course of two weeks. Will you guys lose absolutely all respect for me if I admit the McDonald's version might have been my favorite???  Poutine is all about the fries. And who has some of the best fries in the world? Let's be honest. It's McDonald's.
And yes, just in case you're wondering, I did feel like I'd reached an all time low in my food blogging career as I was standing outside McDonald's, holding up my McDonald's poutine, trying to get that perfect shot with the mountain and McDonald's sign in the background.
***
For more ideas and resources to help you plan the perfect trip to Banff (and non-McDonald's recommendations), be sure to visit these sites below:
Travel Alberta
Banff & Lake Louise Tourism
Fairmont Banff Springs
Until next time. ;)