If you're planning a trip to Geneva, Switzerland, you have to check out these amazing eateries! Here are some of the Best Places to Eat in Geneva.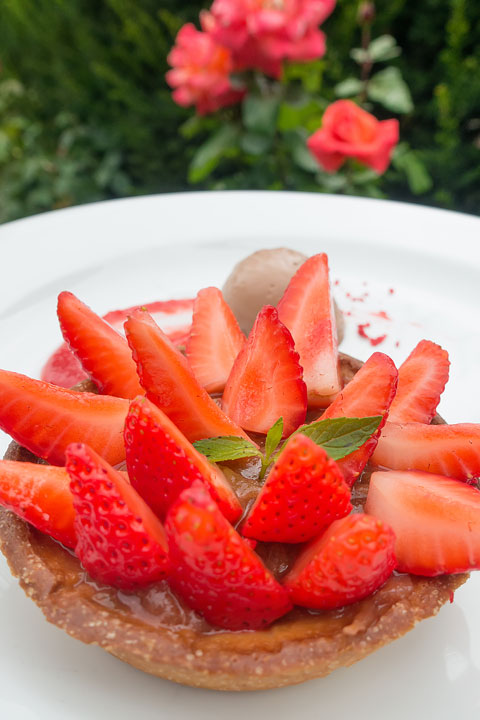 Where to Eat in Geneva, Switzerland
Geneva is nestled right in between France and Italy — two of my favorite cuisines in the world. In Geneva you're only 20 minutes from France and less than 2 hours from Italy! This has played a huge influence on the cuisine in Geneva — you get the best of both worlds!
Hopefully my last post has got you putting Geneva on your Bucket List. Today, let me tempt you a little more with some of the amazing food we had in Geneva! :)
---
Cottage Cafe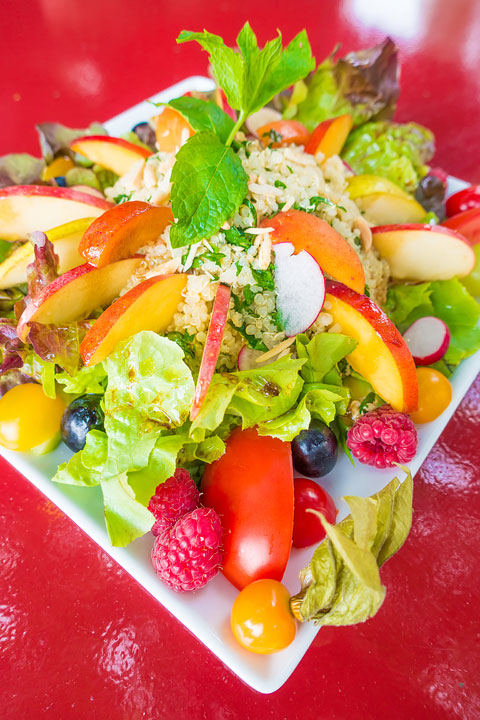 How gorgeous is this colorful quinoa salad? Cottage Cafe is the perfect spot for lunch. You can sit outside on the terrace and see the lake and the water jet. At night they serve small plates and tapas.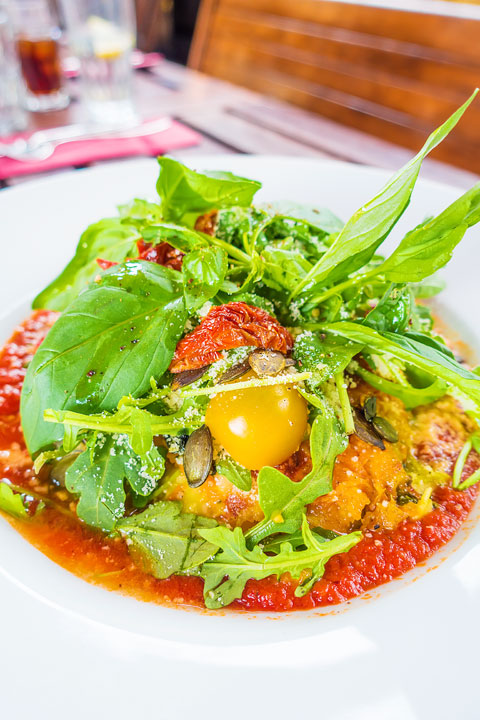 Heather and I split the salad and the pumpkin lasagna. SO good!!
---
Brasserie des Halles de l'Ile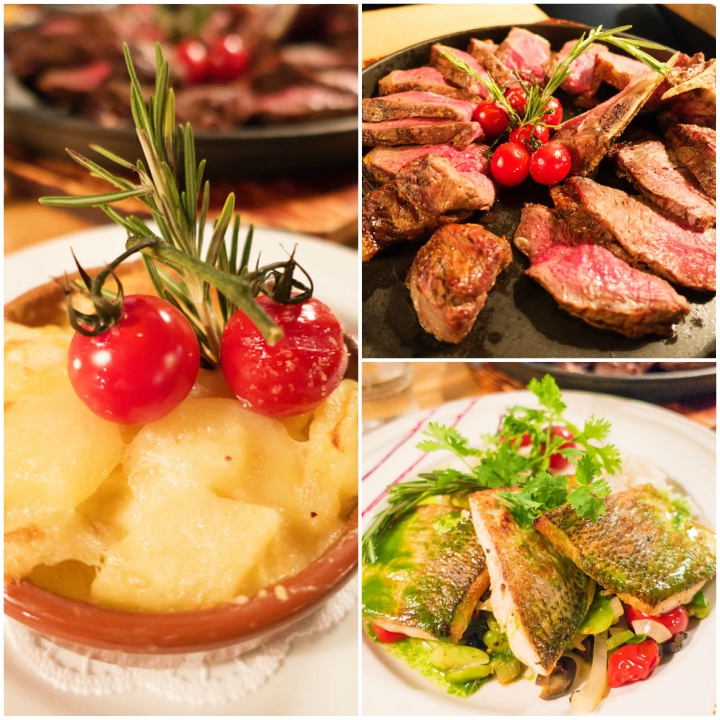 This fun restaurant is on an Island in the Rhone River! Everything we had here was amazing — focaccia bread with mozzarella di Bufala, potato gratin, fish from the lake, perfectly cooked steak and more. Great spot for dinner!
---
Wolfisberg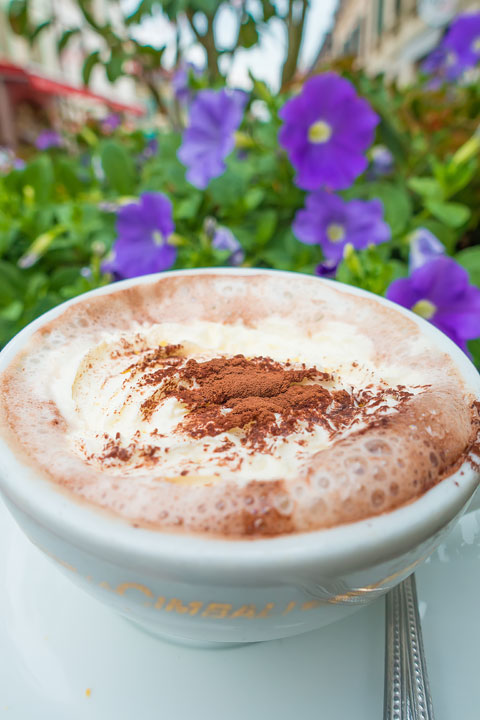 Seriously the best hot chocolate ever!! Of course the home of the world's best chocolate is going to have incredible hot chocolate. Wolfisberg is a great casual cafe to have a coffee, tea, hot chocolate, hot sandwich, and pastries. We had a delicious strawberry pastry and shortbread cookie here.
---
Café de Peney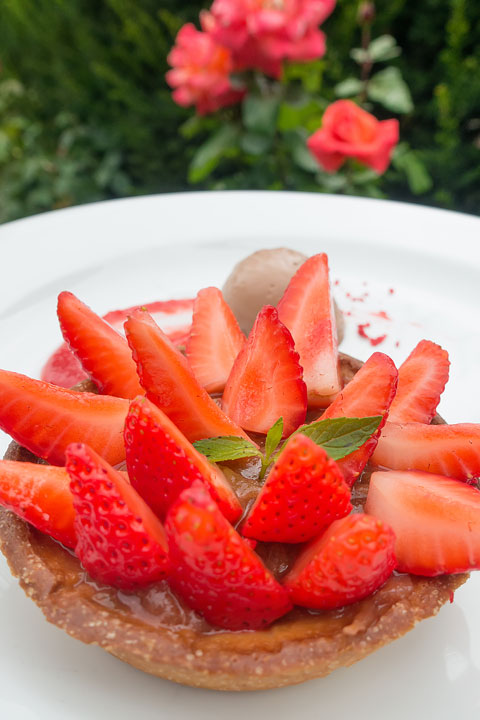 If you're out enjoying the beautiful countryside of Geneva and are looking for the perfect spot to stop for lunch, definitely check out Café de Peney. The fish and the chicken were amazing. And I can never say no to a strawberry dessert! :)
---
Edelweiss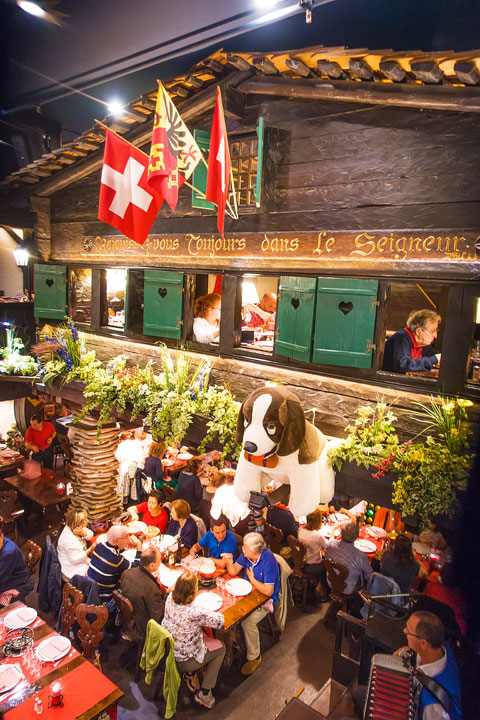 When you're in Switzerland you HAVE to have fondue! It's a must, you can't leave Switzerland without having it at least one time. ;)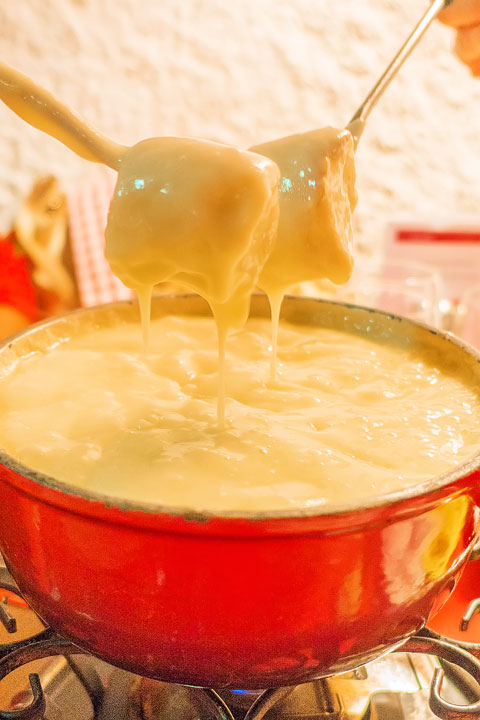 Gruyères, Switzerland, the home of Gruyère cheese and the traditional fondue cheese is only an hour and a half away from Geneva.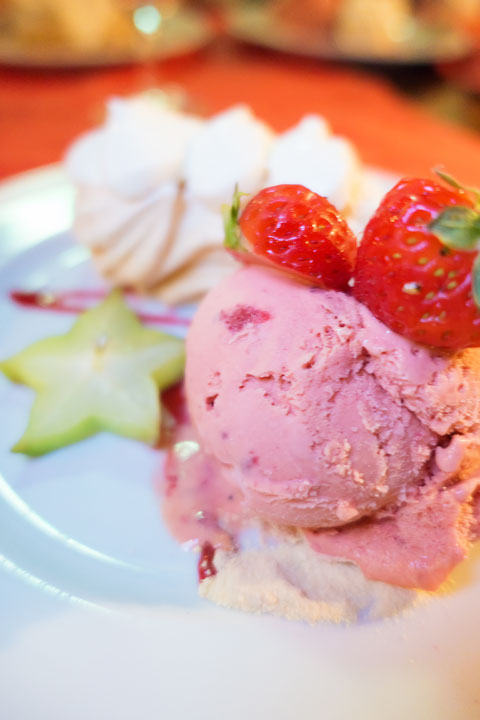 They even make an amazing dessert with strawberry ice cream, meringue, and freshly whipped cream from Gruyère. Amazing.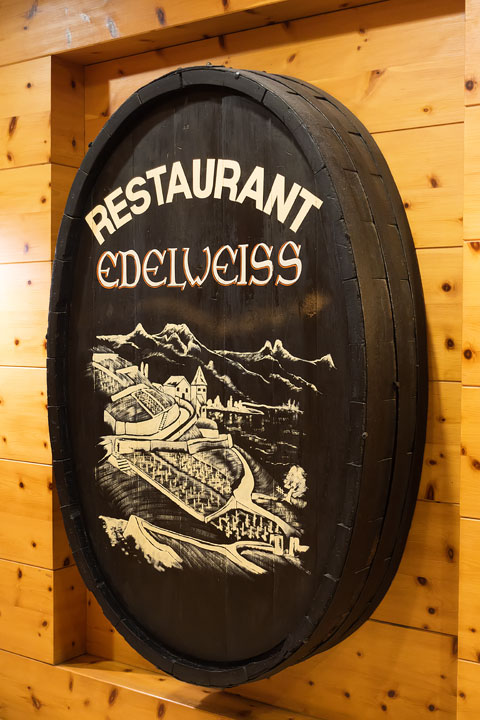 Edelweiss is such a fun Switzerland themed restaurant to have fondue. There's an accordion and harmonica player wearing traditional Swiss folk dress, and if you're lucky they'll even break out the famous Alphorn!
---
Where to Stay in Geneva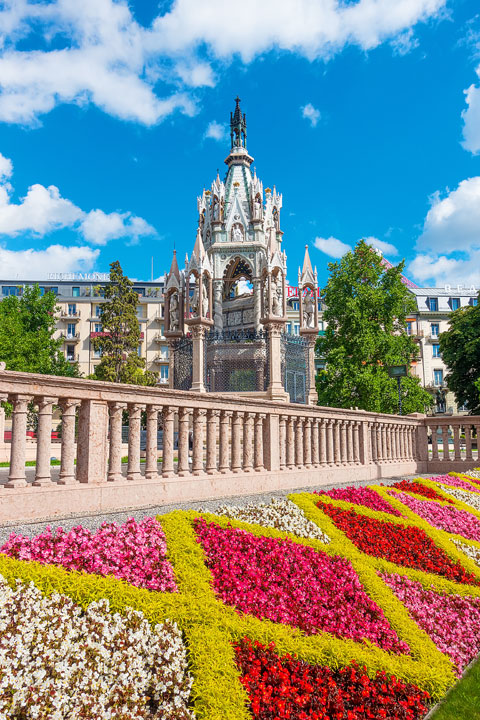 While we were in Geneva we stayed at Le Richemond Hotel for 3 nights. It's in the perfect location right the heart of Geneva, with views of the lake and the jet, walking distance to Old Town, and only 5 minutes from the main train station.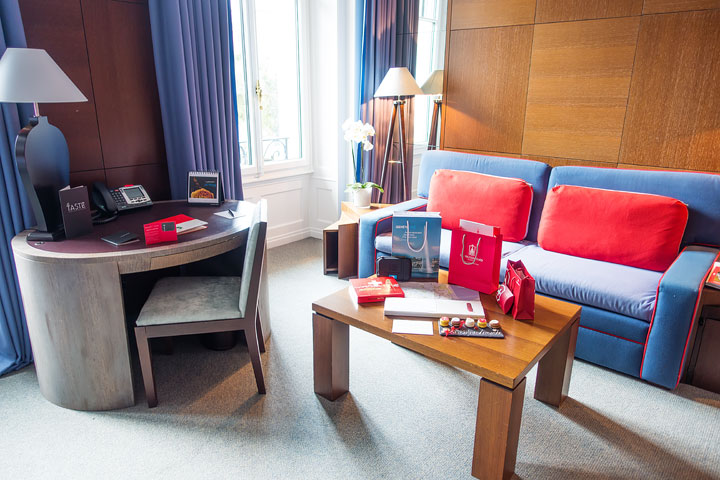 The rooms are spacious and bright with modern updates and features.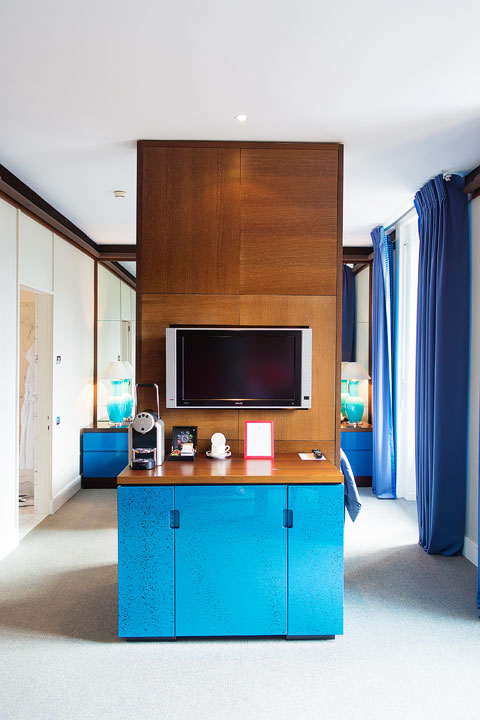 Nespresso right in your room.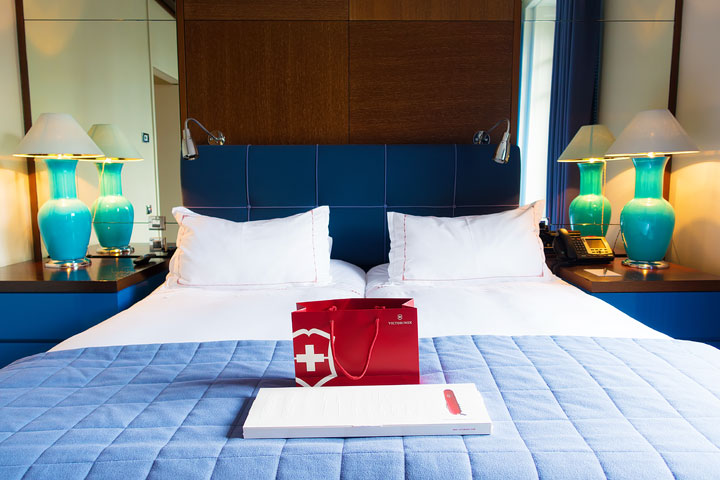 Seriously comfy beds!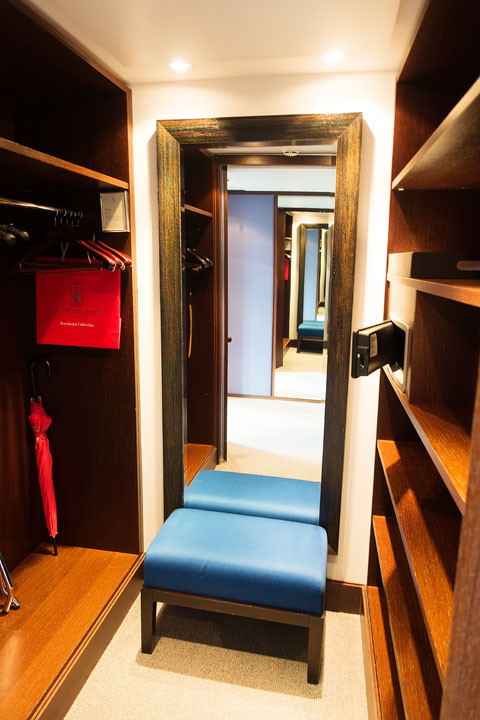 I was dying over the giant closet and bathroom!!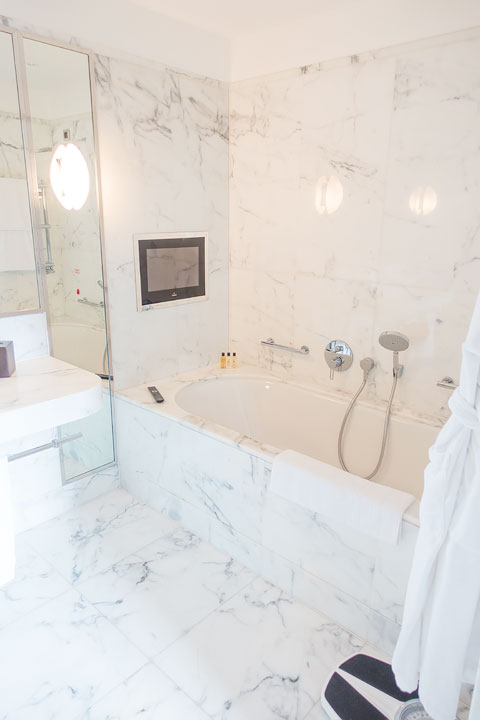 I want this exact bathroom in my house back home.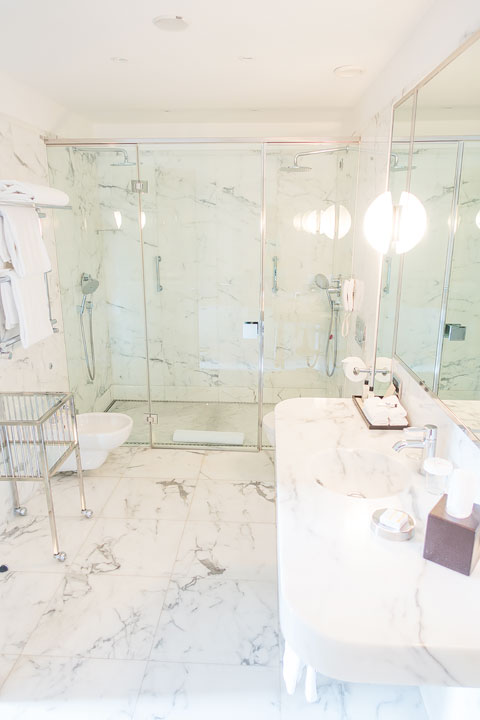 The shower was giant with two shower heads. And the tv mounted for watching in the tub!!! So awesome.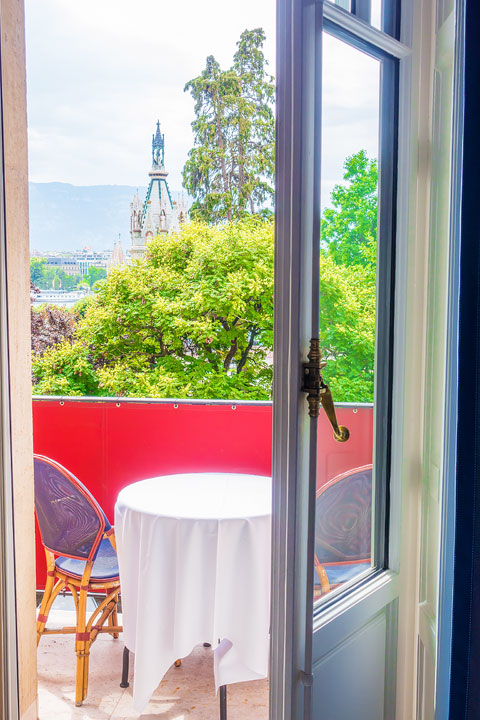 Loved our lake view!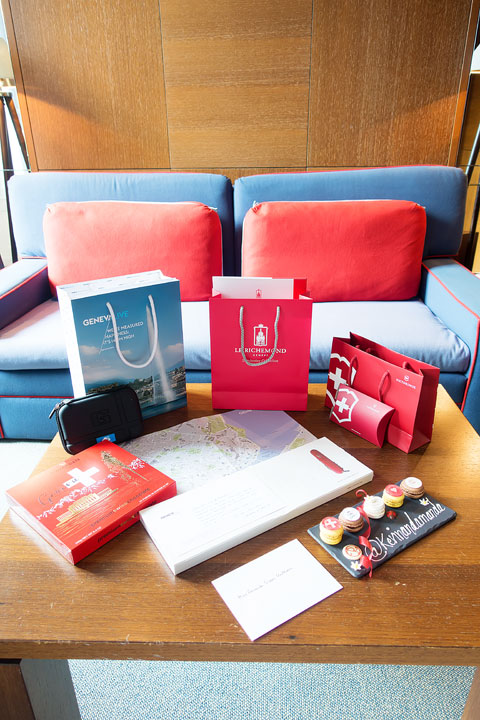 There were even some fun goodies waiting for us in the room.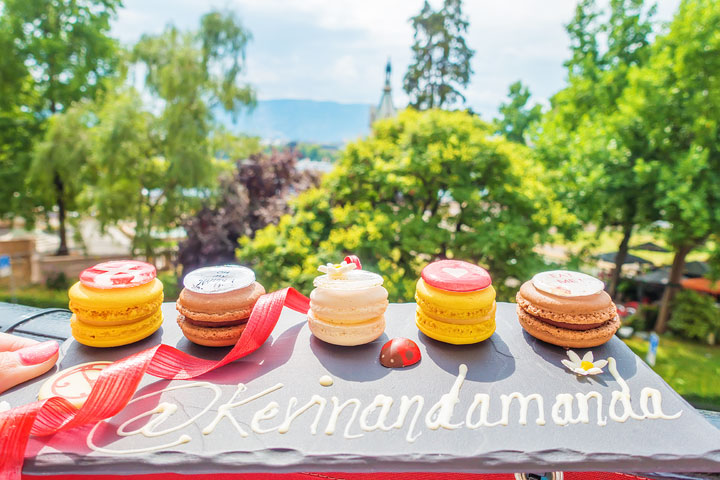 How fun are these macarons? :)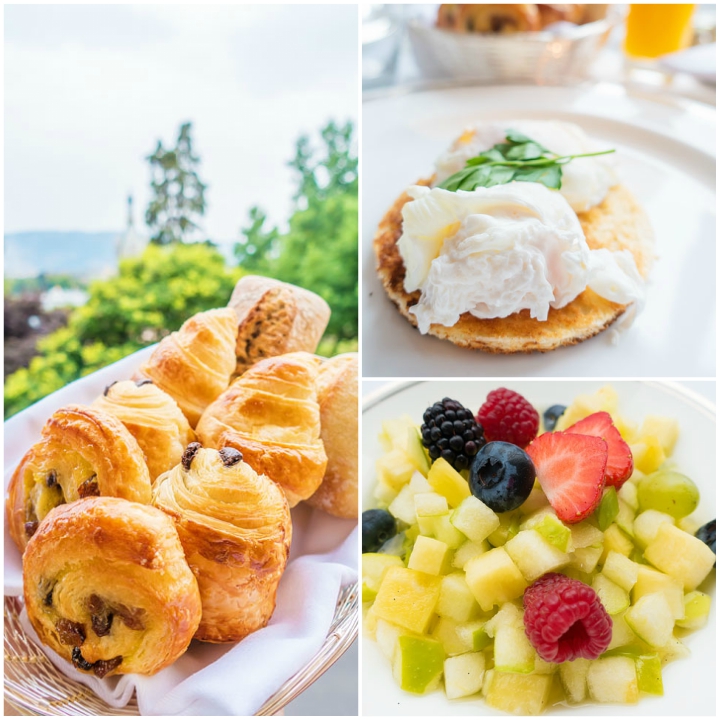 There's a fabulous breakfast buffet in the morning, but we treated ourselves to room service one morning. I'm still dreaming about those poached eggs on toast!
Thanks so much for reading! Be sure to also check out our Top 10 Things to do in Geneva!
Until next time!! :)