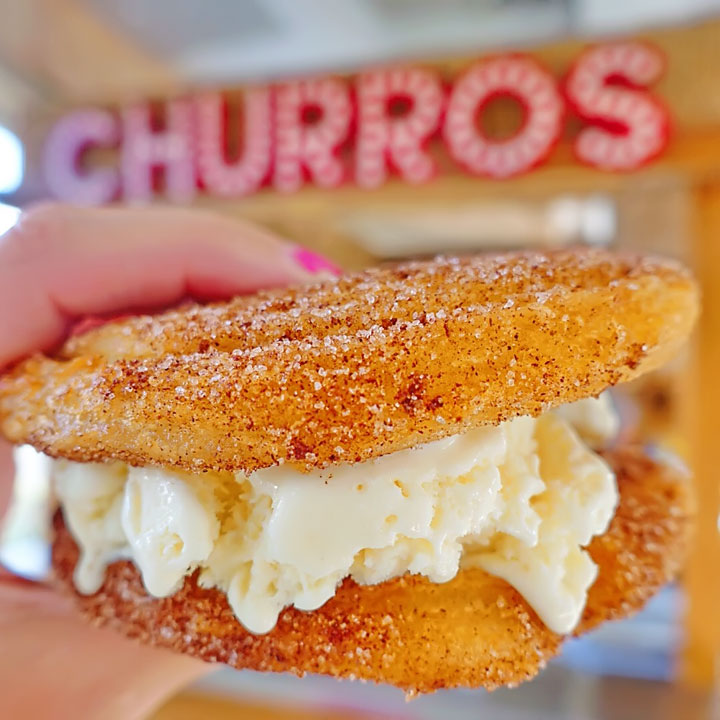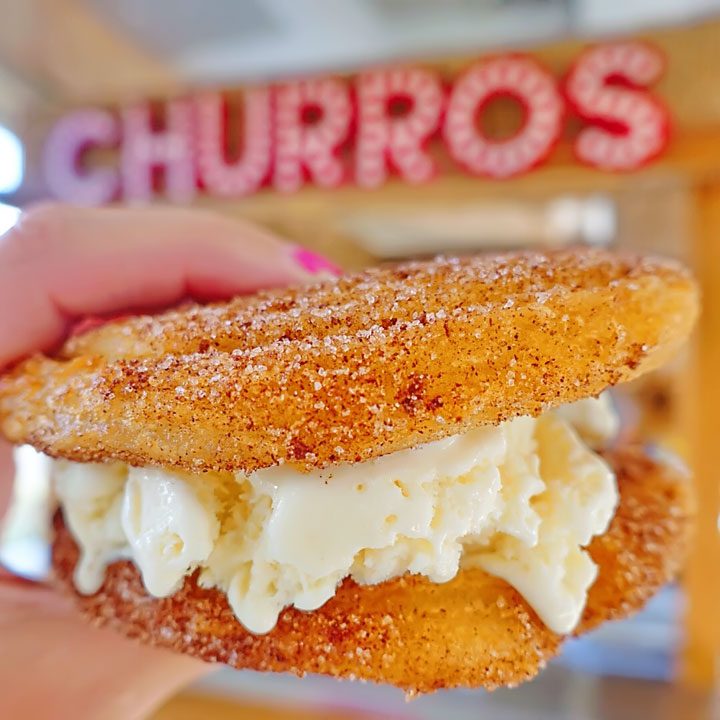 Back in August, I got to spend 2  amazing weeks in Bali with some friends. We stayed in several different areas all over the island. One of our favorite places was Jimbaran Bay, near Denpasar (very close to the airport). Last week I shared our favorite things we did in this area, and also the amazing private villas we stayed in. Today I thought I'd share some of the fabulous food we found!
First, up Churros La Fonda. This is a churro ice cream sandwich. First of all, I have to tell you, I am obsessed with the ice cream in Bali. I have no idea what it is, but the ice cream in Bali is AMAZING. It was SO good. Everywhere we went. Like, life-changing amazing. I've never had ice cream like this before or since. I'm still dreaming about it!!
Now sandwich that amazing ice cream between two made-to-order cinnamon sugar churros? Dead. So good.
Sundara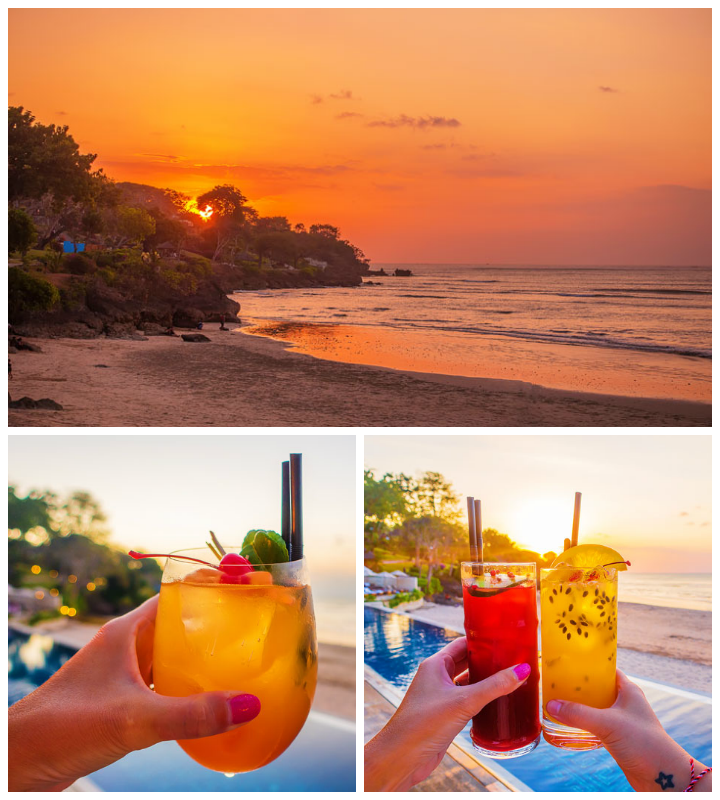 Sundara is the new beachfront hot spot offering Asian-inspired cuisine at the Four Seasons in Bali. You can sip their famous cocktails (or mocktails, in our case ;)) on the beach while lounging by the infinity pool.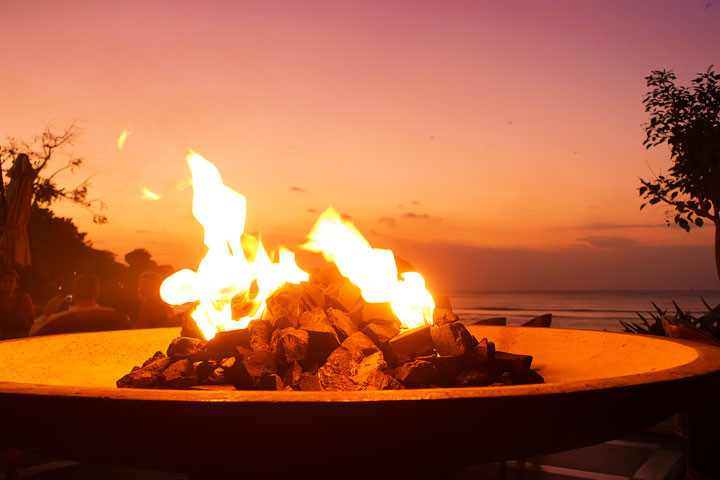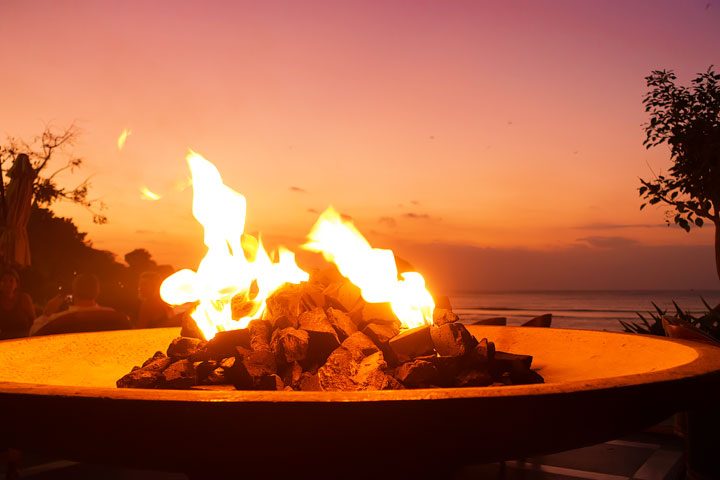 The fire pits make conversation cozy and inviting. I wished we'd had s'mores fixings!! :)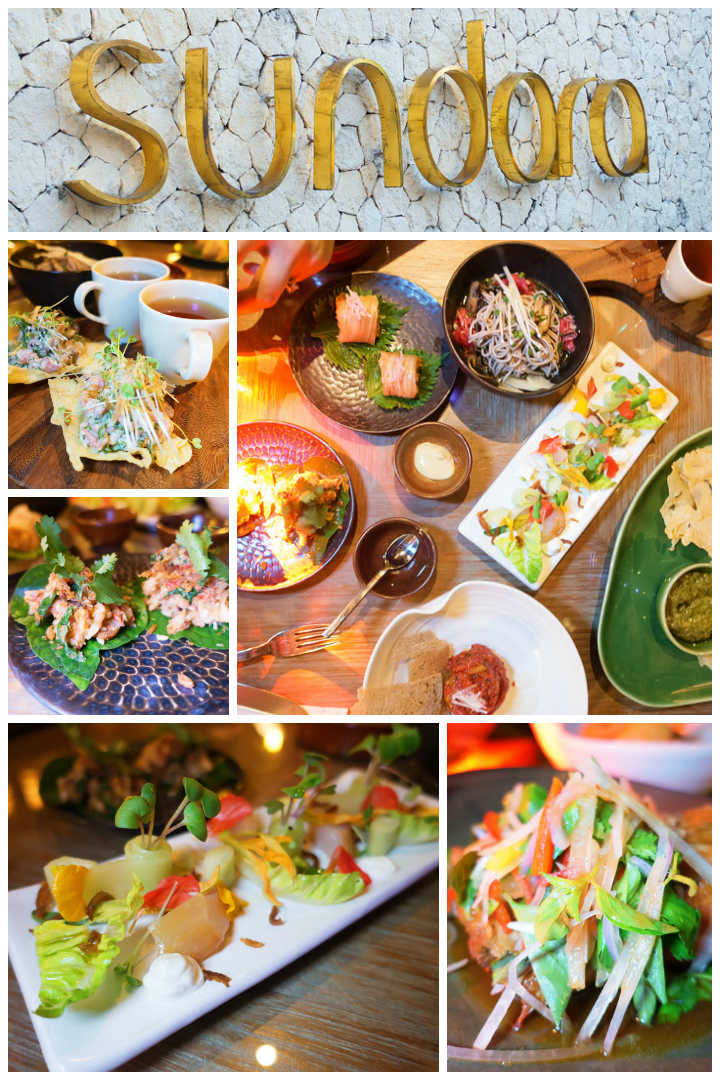 Sundara is perfect for sharing small plates and trying multiple items on the menu. Perfect for foodies who like to try a bite of everything!
KO Japanese Restaurant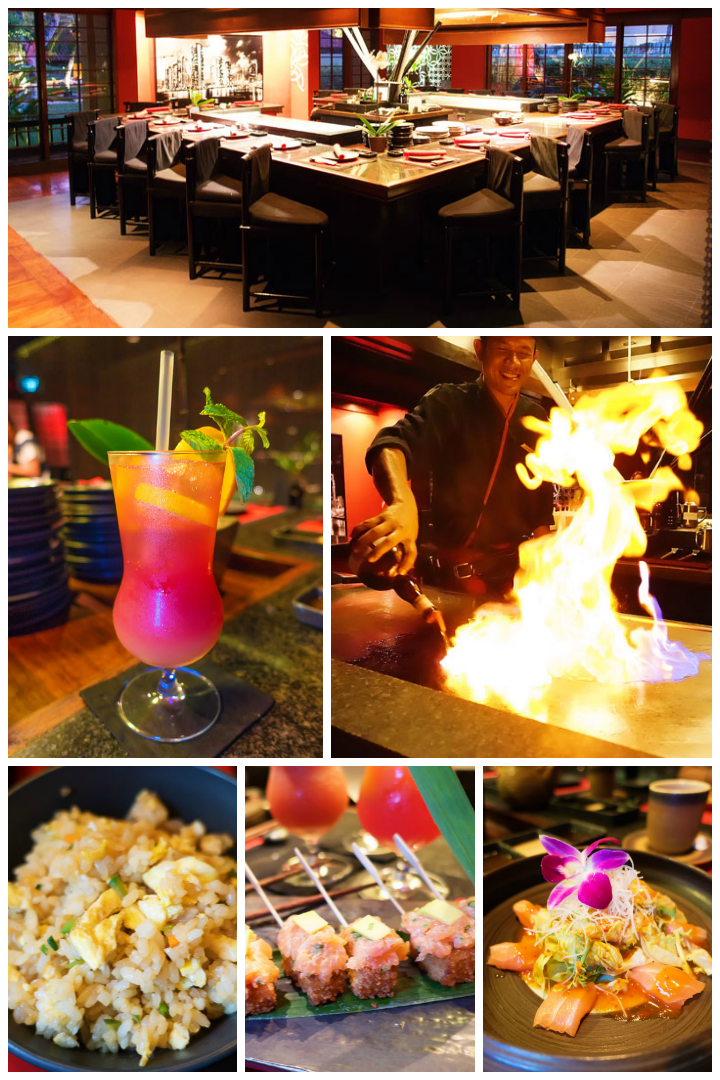 KO Japanese Restaurant at the InterContinental Resort is an interactive teppanyaki (hibachi) style dining experience. KO combines traditional Balinese and Japanese cuisines to create a one-of-a-kind menu.  Their executive chef has trained under Japan's finest chefs. Everything we had here was fabulous. An authentic Japanese dining experience with a twist of Balinese infusion.
Fat Chow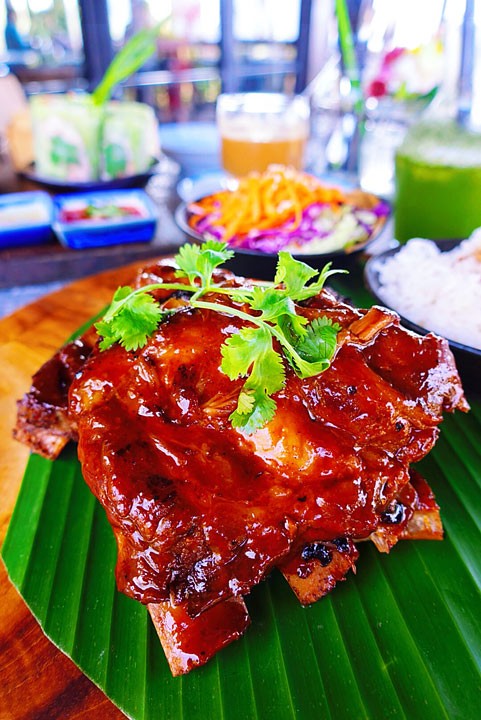 Fat Chow is one of my favorite places we ate in Bali! Everything we had here was SO good, but I only managed to snap a photo of the ribs. We dove right in!!! But if you go (and I highly recommend that you do!) you HAVE to get the Bites-To-Share and here's what you should get:
Chicken in Pandan  – So good! Juicy chicken marinated in Thai spices wrapped in pandan leaves. Remember what I told you about pandan??
Chow Pao – A tender pulled pork bun with homemade Hoisin BBQ sauce in a soft steamed bun. A must!!
Tokyo Prawn – This was so amazing.  Battered shrimp wrapped in ramen noodles and DEEP FRIED.
You get to pick 4, so I'll let you pick the fourth. ;) But definitely get those three!!
Until next time!! :) xoxo