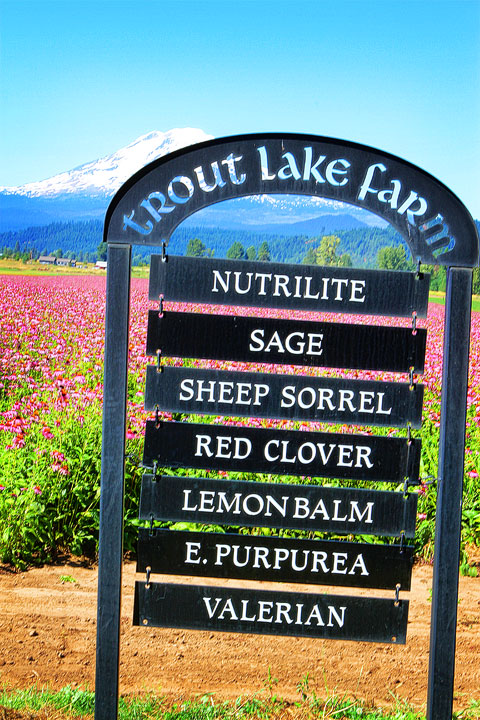 Last week I spent a day at the Nutrilite Center for Optimal Health in Buena Park, California for a health and nutrition event hosted by Amway. Yes, you know, that Amway. The person at the party you don't want to talk to because they'll try to sell you something? Note: I am not affiliated with Amway in any way, but was invited to this event along with Jenny from Picky Palate, Emily from Busy Mommy, and Lori from 24/7 Moms for a comprehensive health assessment to determine the best health management program for my genetic type. My genetic type. I was a bit skeptical at first, but my curiosity got the better of me. I couldn't resist. And I am relieved to report that no one tried to sell me anything or tried to get me to sell anything the entire time I was there! Whew.
The day started with having my blood drawn, blood pressure taken, and an ultrasound on my carotid artery to monitor plaque build up. Then we moved on to a bone density test, flexibility test, physical fitness tests to determine cardio and core strength, and a body fat percentage test. To my relief, the scale I stepped on to determine the percentage of body fat was almost exactly like this scale that I gave away on my blog earlier this year, and the results were exactly the same as my scale at home. I'd always wondered if that thing was really accurate! Now I know.
And finally, we did a DNA swab.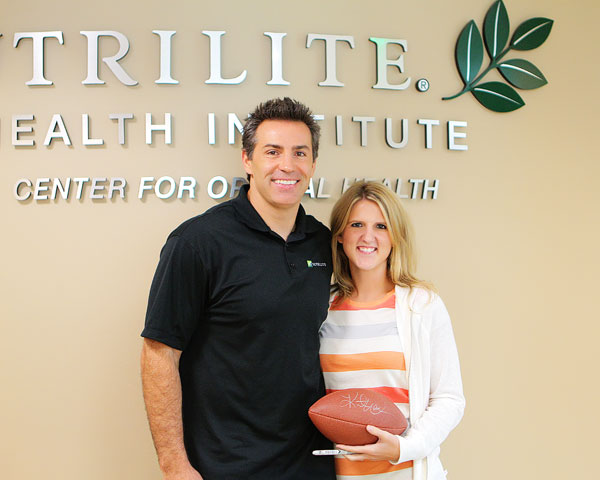 What completely fascinated me about the DNA swab was that their studies have shown it's possible to determine the the best health and weight management program for a person by their genetic type. Basically we learned that people are genetically disposed to perform optimally on one of three diets: low carb, low fat (which would be high carb), or a balance of both healthy carbs and fats. And you know what surprised me? Only a very low percentage of the population — less than 20% — perform optimally on the balanced diet. Around 40% do best on low carb, and approximately another 40% do best on low fat. And you know what else was really surprising to me? Eating a diet opposite of what you are genetically predisposed for can cause you to gain weight. So it's possible there are those out there strictly adhering to a low carb diet or a low fat diet and still gaining weight. The results of my tests will be here in a few weeks and I can't wait to see what they say!
After our morning of fitness, we had a totally laid-back lunch with Nutrilite's new spokesperson, Kurt Warner. And in a room full of giggling girls, there was a whole lot more talk about his episodes on Dancing With the Stars than his two-time MVP NFL career. :) He also told us about his wife's new book, One Call Away, and it will be my next read. Her story sounds amazing.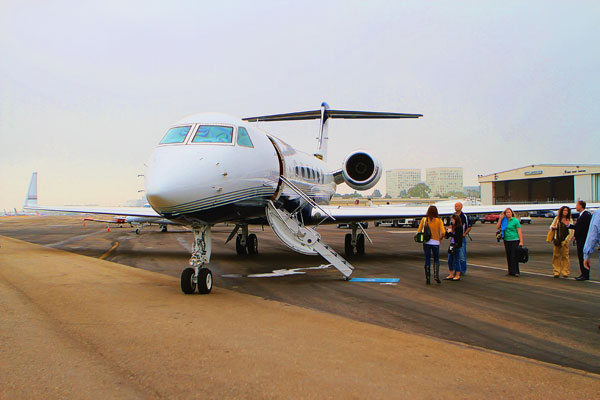 The next morning we were up bright and early again for a day trip to Nutrilite's Trout Lake Farm in Washington. For this quick trip we had the amazing opportunity to take the Amway private jet from beautiful California to Portland, Oregon, where we drove over into Washington.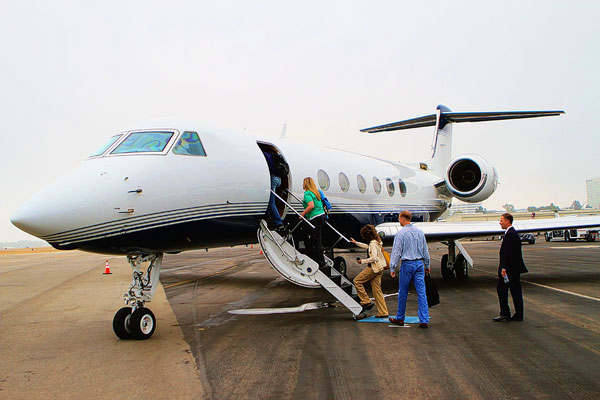 No lines. No waiting. No security. No seat backs in their upright and locked position. Just go to the airport and get on the plane! I could get used to this kind of travel.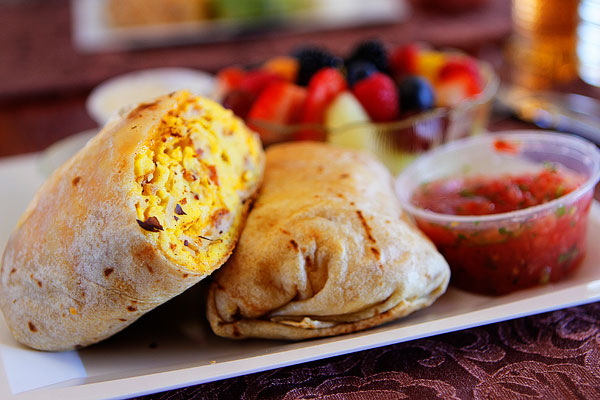 This was our breakfast on the plane. An amazing breakfast burrito with salsa and guacamole and a giant bowl of fresh, delicious fruit. Definitely not your average airplane meal!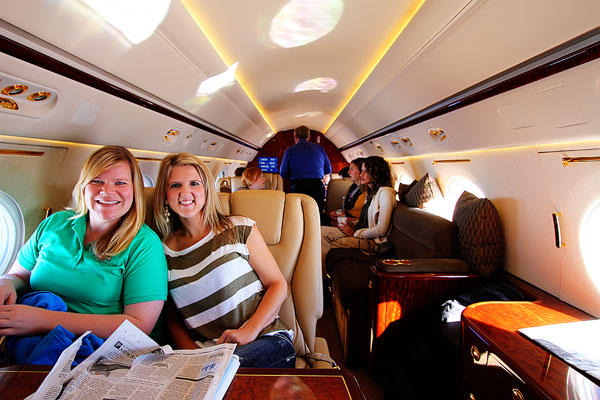 This was my view for most of the trip.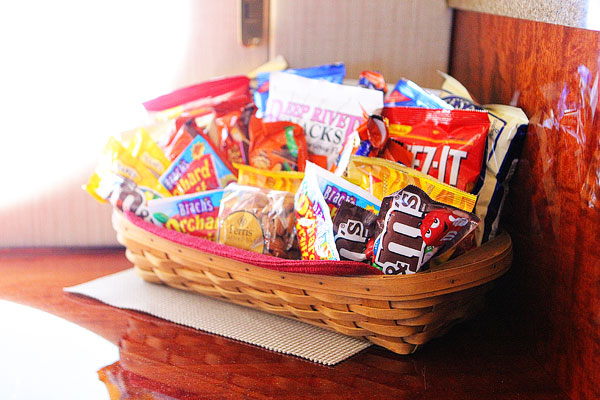 This little basket of snacks was sitting right next to me.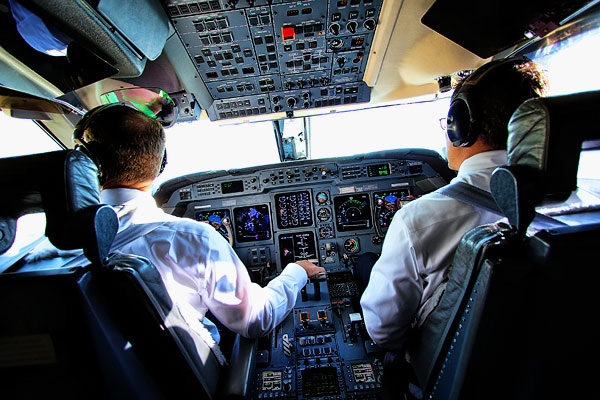 When we were preparing for landing, they asked if I'd like to go up to the cockpit and sit in the jump seat. Me??!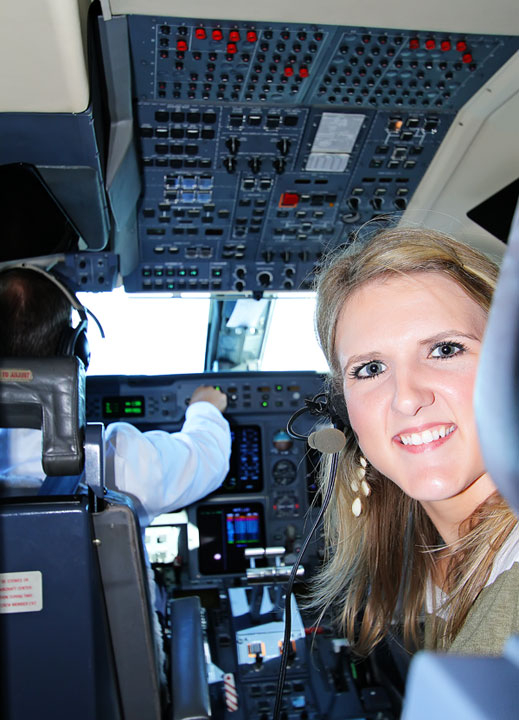 But who am I to argue? I grabbed my camera and took off before I had a chance to change my mind!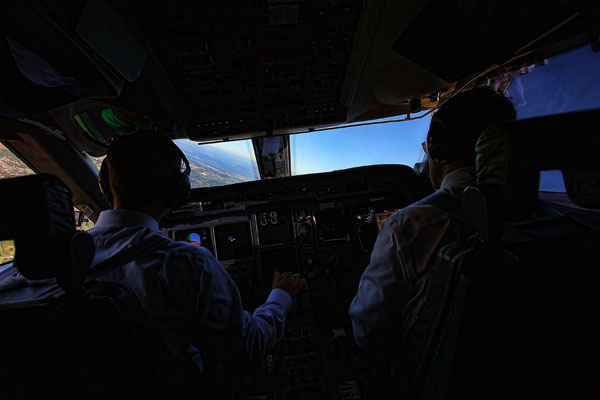 Making a big turn for landing…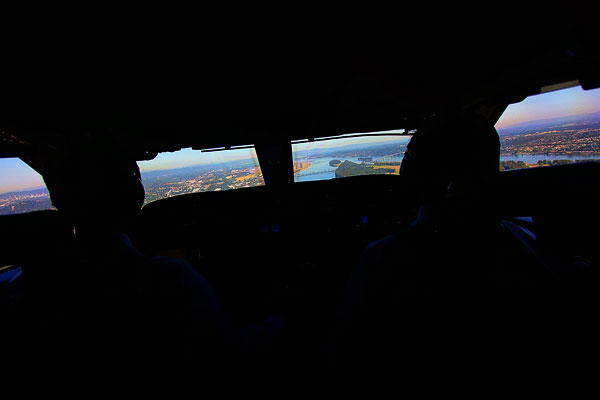 Flying over the river, which is the Washington/Oregon state line, and runs parallel to the runways at PDX. Almost there!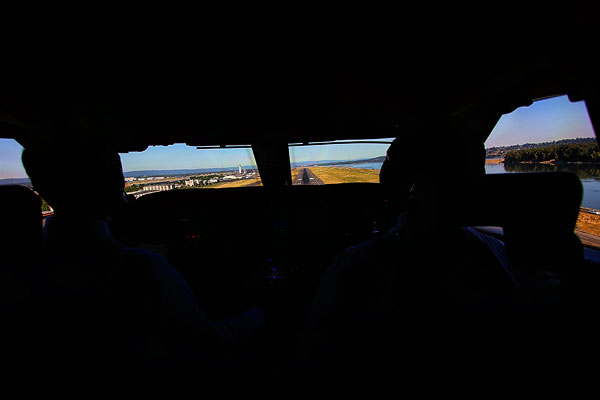 About to land! We're right over the runway. I have to tell you. I don't know if it was because I was in the cockpit, or because it was a private jet, or because our pilot was incredibly skilled, but that landing was without question the smoothest landing I have ever experienced. If my eyes were closed, I honestly don't think I would've been able to tell you when the wheels touched down.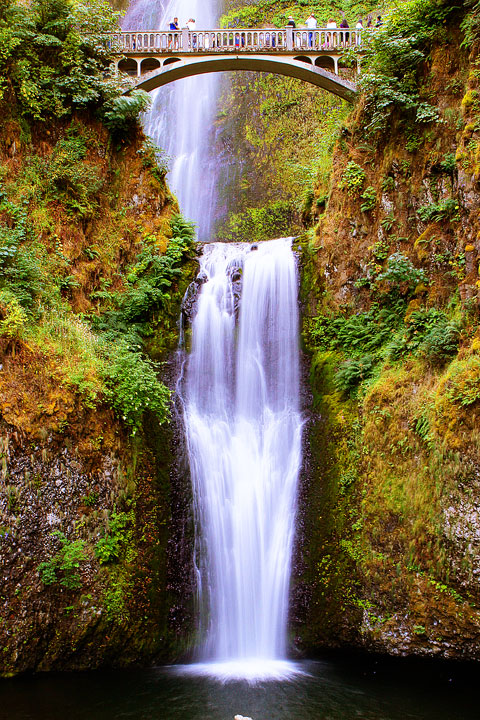 On the way to lunch we made a quick stop at Multnomah Falls.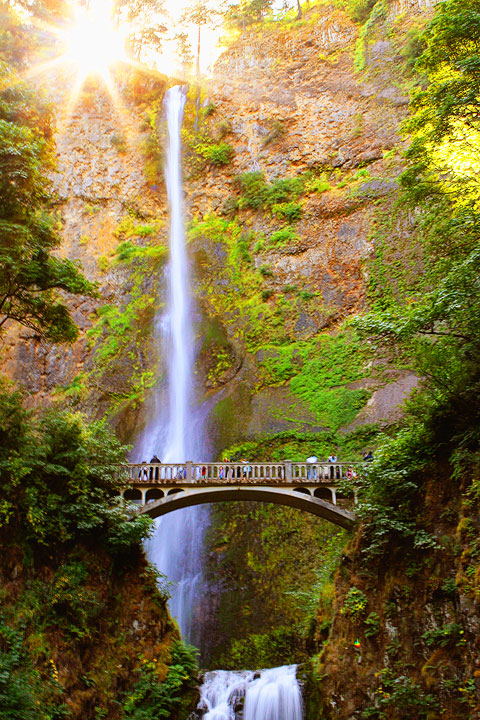 How beautiful was this waterfall. Many people there were hiking all the way to the top!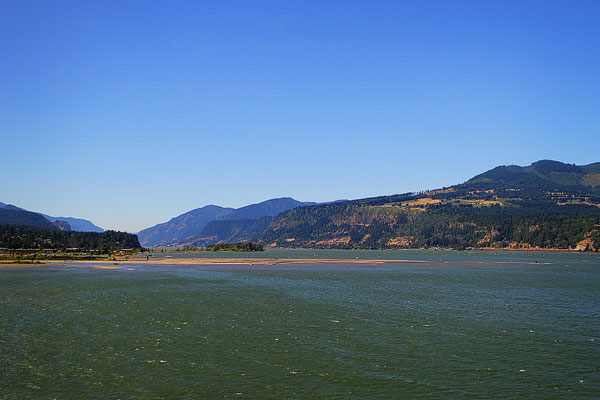 After lunch we drove over the river into Washington.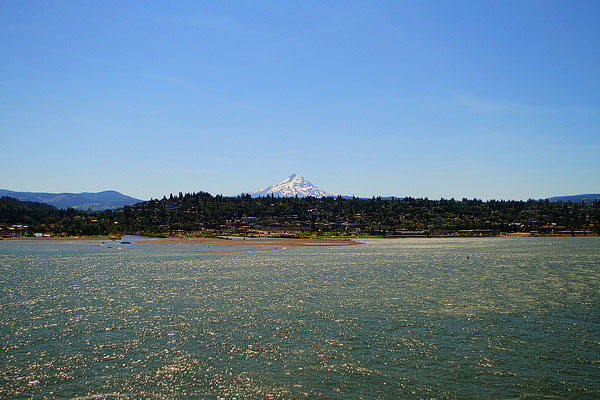 This was my first visit to the Pacific Northwest and gorgeous views blew me away.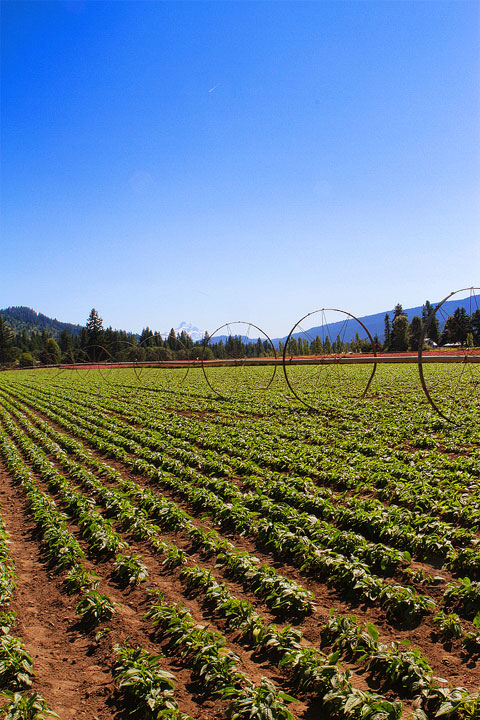 Trout Lake Farm is the largest certified organic herb farm in North America. Their primary crops include blueberries, echinacea, oregano, peppermint, dandelions, lemon balm and white kidney beans.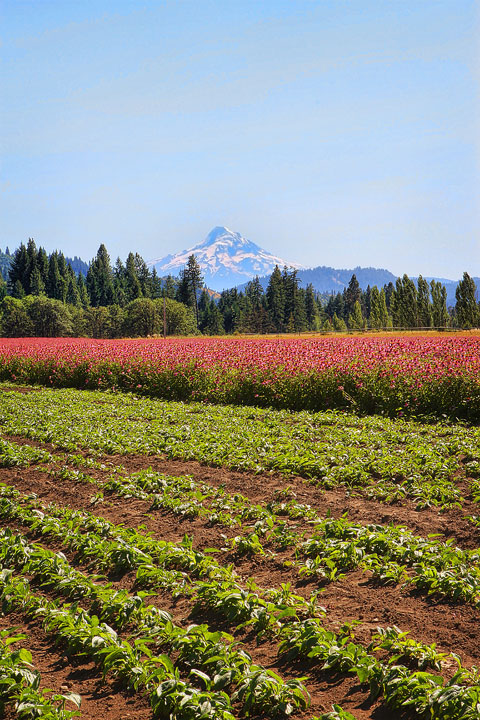 The views were just stunning. You could look one way and see Mount Hood…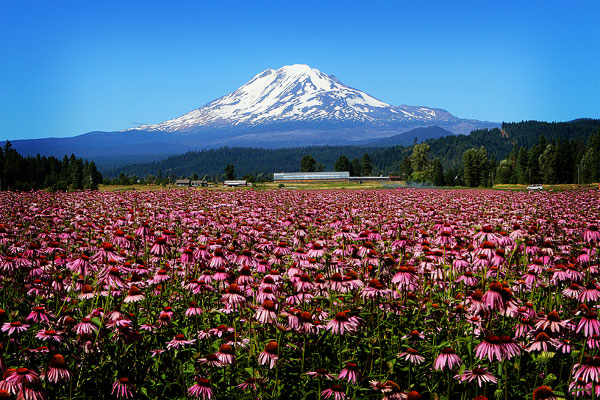 And look the other way and see Mount Adam.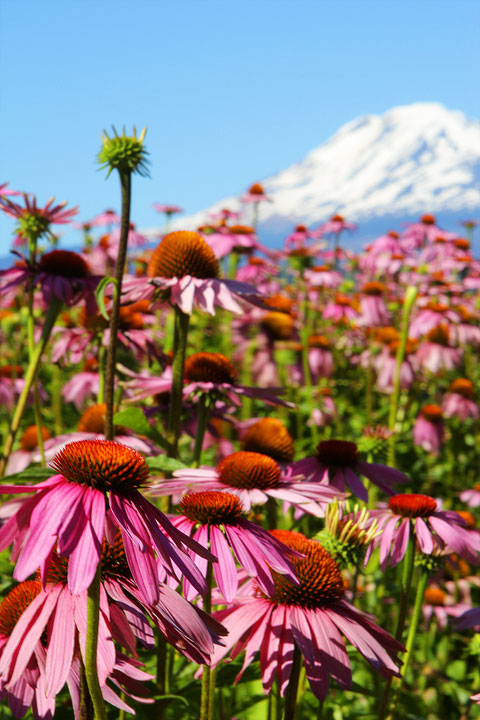 Pretty.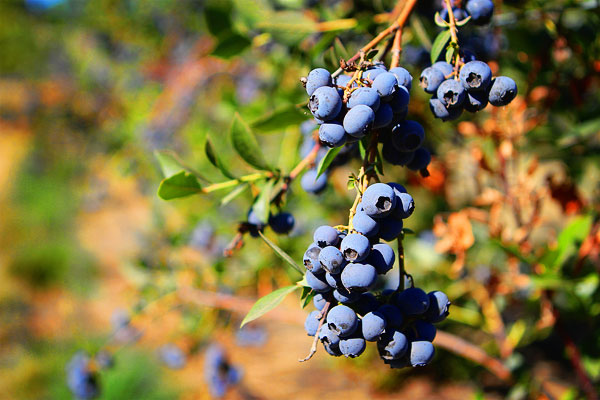 My favorite part of the farm was visiting the blueberry fields. We wandered their giant blueberry field with rows and rows of blueberry bushes as far as the eye could see.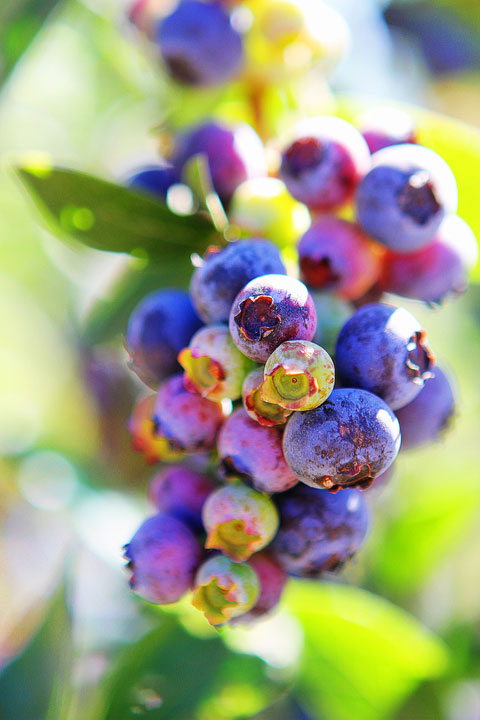 There were 14 different varieties of blueberries at Trout Lake Farm, and not only did they all taste different, but they all looked different as well.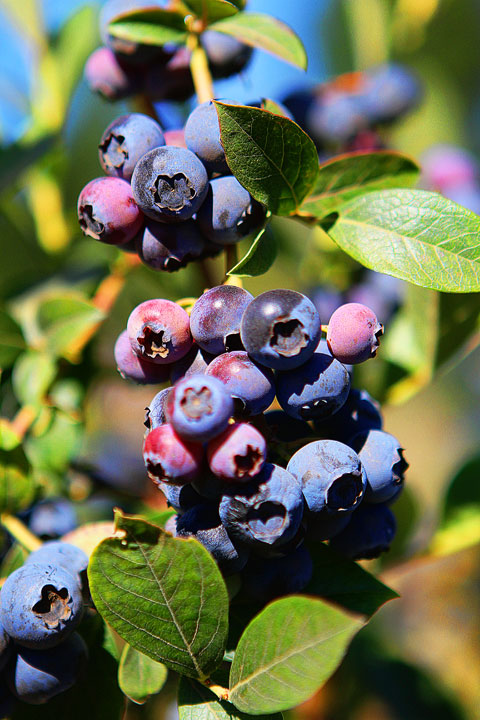 They were delicious, sweet, and perfectly sun warmed. I could live there. Give me some frozen yogurt and I'd be in heaven.
Oh by the way! See that football I'm holding up there in the photo with Kurt Warner? The one where I'm sweating and wearing yoga pants and workout clothes? I got it signed by Kurt and brought it back as a souvenir for a special Kevin and Amanda reader. Cause I love you guys. If you or someone you know would love this football, just leave me a note in the comments section of this post before midnight tonight. I'll draw a winner on Thursday and announce it here on this post on Friday. See you then!
The winner of the Kurt Warner football is #203 Barbara Ford. Congrats Barbara! I've sent you an email.