Best Things to Eat at Universal Studios Orlando!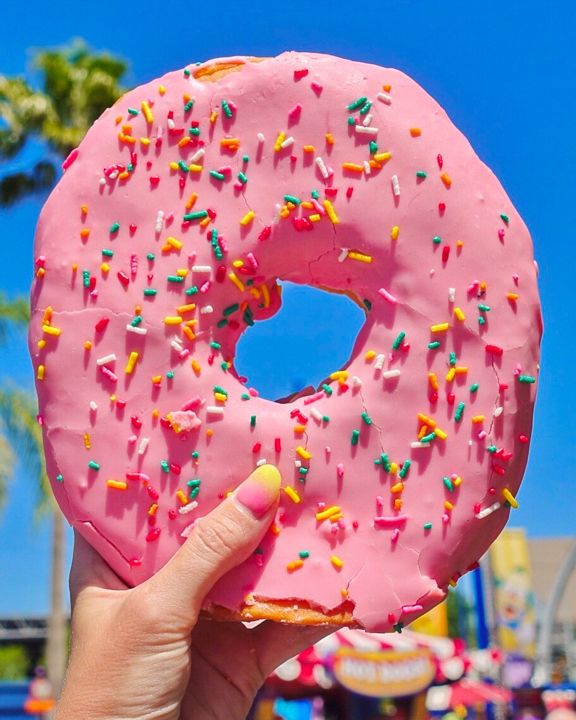 How fun is this GIANT pink donut at Universal Studios??! Last month we spent a fun crazy day at Universal Studios in Orlando, Florida. We went to both parks (Universal Studios and Islands of Adventure),  rode as many rides as possible (thanks to the Express Pass!) and tried all the fun food we could find.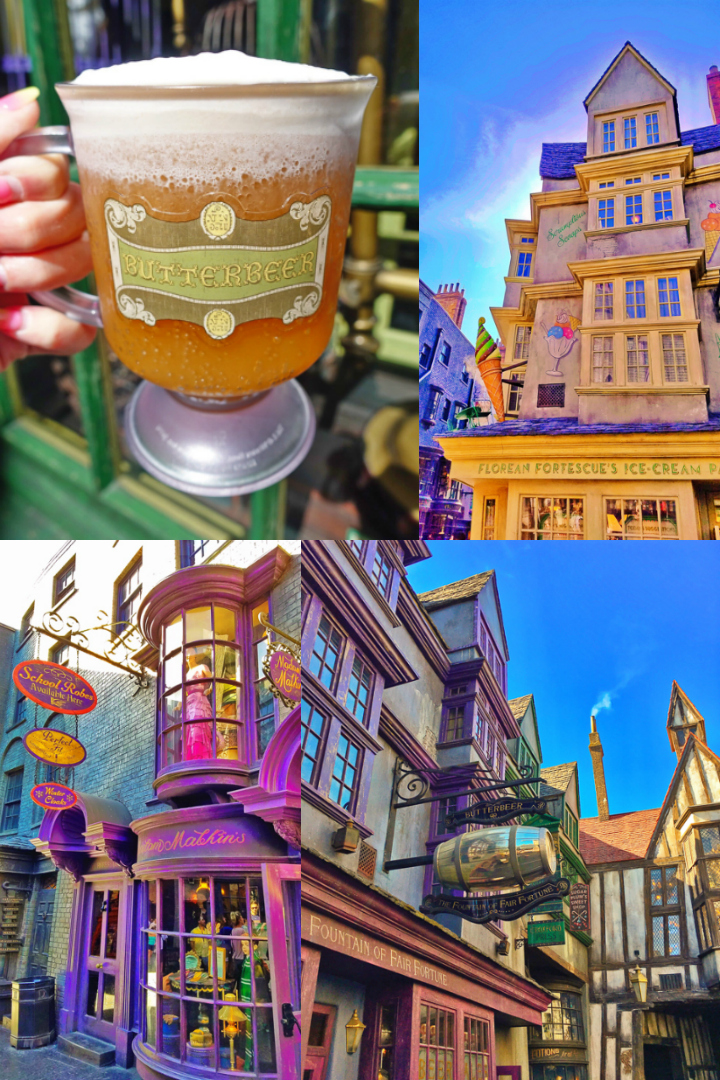 We started at The Wizarding World of Harry Potter at Universal Studios. Oh my gosh, this was such an amazing place. If you are a Harry Potter fan, this is a must! I felt transported directly to Diagon Alley. There's even a wand shop that looks just like Ollivanders in the movies. You can buy a wand here that actually works in certain locations throughout the park where you can literally make magic happen!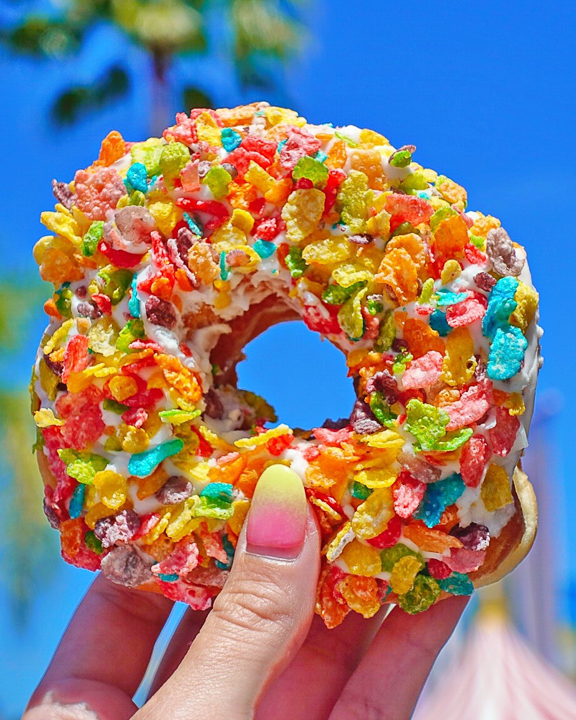 Next we went to the Simpson's area — this is where all the fun donuts are! They actually taste amazing. Check out Lard Lad for all the fun donut creations!!
For lunch we went Toothsome Chocolate Emporium. This place is a DREAM come true for anyone with a sweet tooth!!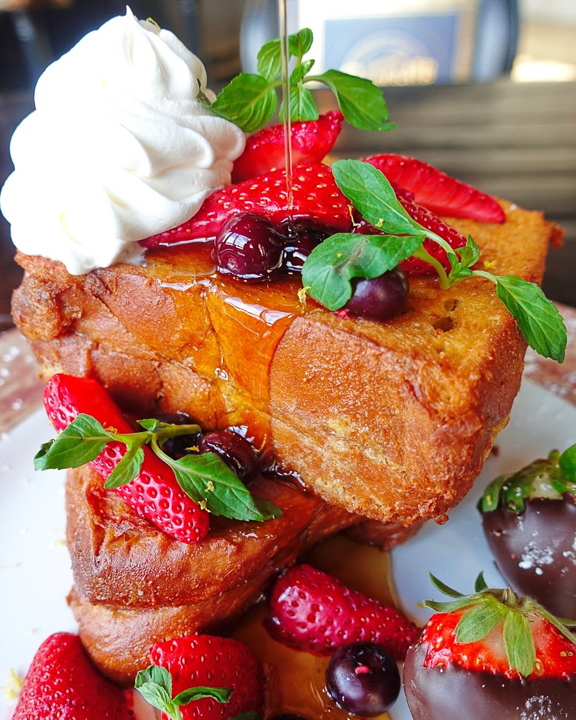 Breakfast is served all day here!! This fluffy French toast was to die for!!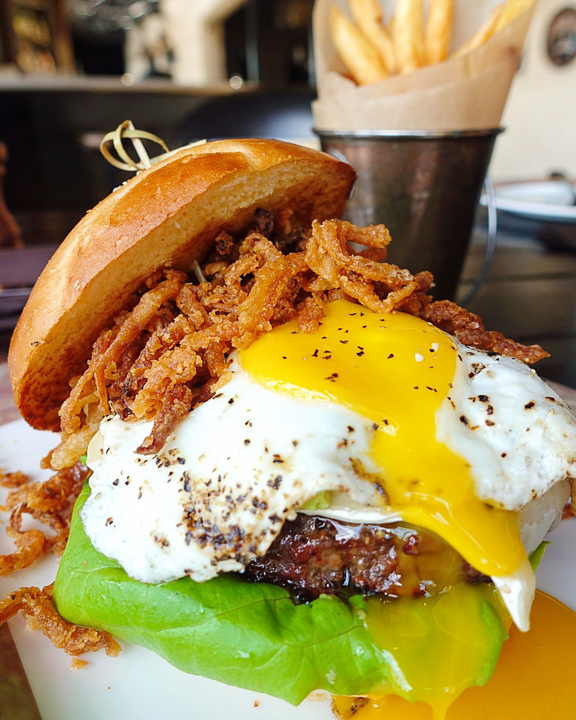 Oh my gosh… still dreaming about this burger!!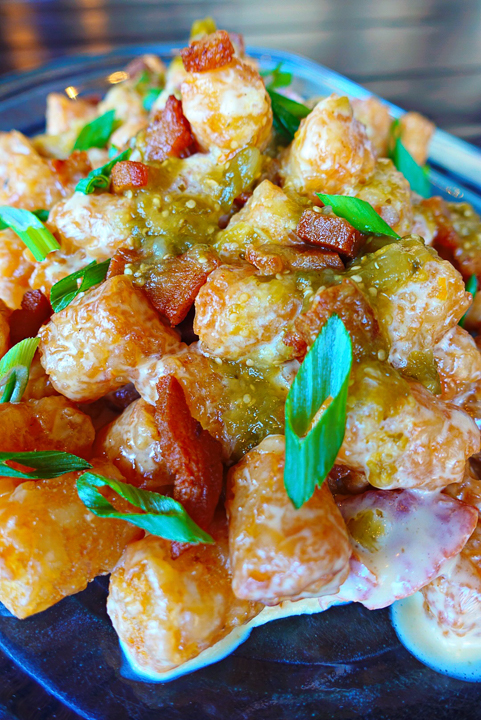 How incredible do these tater tot nachos look?? They're Tat-chos!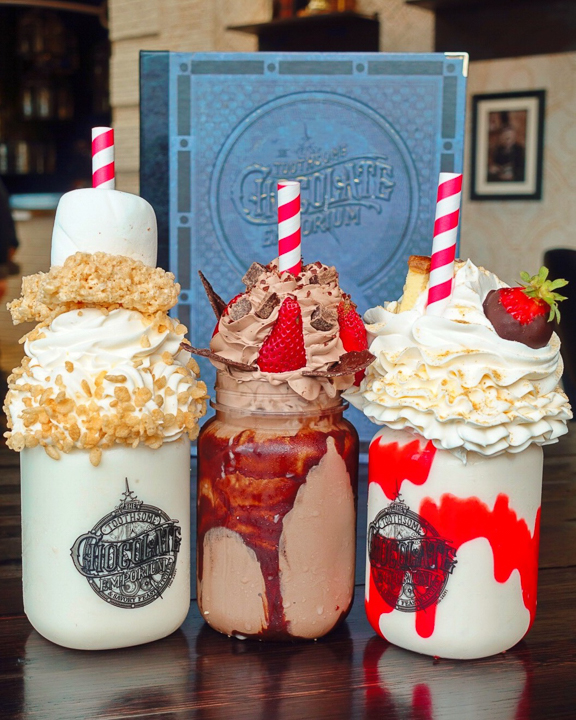 Omg. For dessert you HAVE to get one of their insane milkshakes!! I am not even kidding, that Rice Krispy Treat milkshake was one of the best milkshakes I have ever had. So good!
As an added treat, Penelope and her robot assistant, Jacques, will come by your table to say hi!! They are so fun!!
We also visited Universal's Islands of Adventure park. So many fun rides here!! My favorites were The Incredible Hulk, Harry Potter and the Forbidden Journey, and Dueling Dragons. There is another Harry Potter world here that honestly makes you feel just like you're at Hogwarts Castle. So magical.
One day is definitely not enough to do both parks. I highly recommend spending 2 days here and getting a Park-to-Park pass to make the most of your visit to Universal and Orlando!
Thanks so much for reading!! Until next time!! xoxo