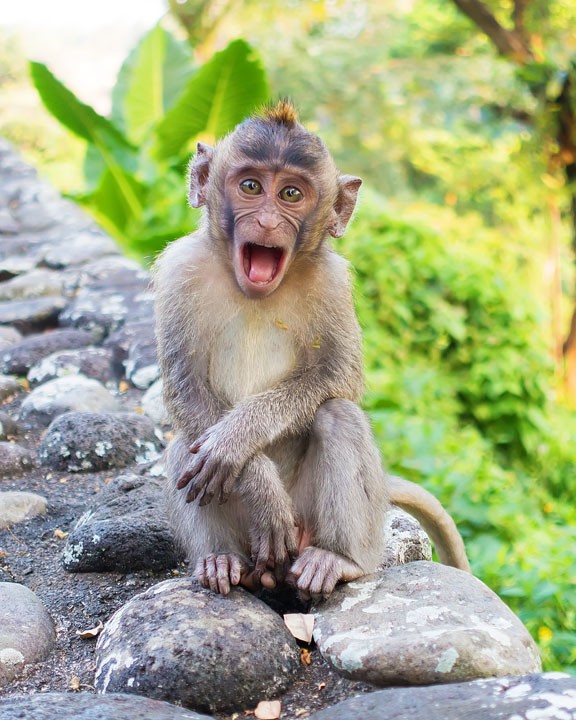 After a quick adventure in East Bali, Barbara and I arrived at Alila Ubud, a secluded resort on the outskirts of Ubud, Bali.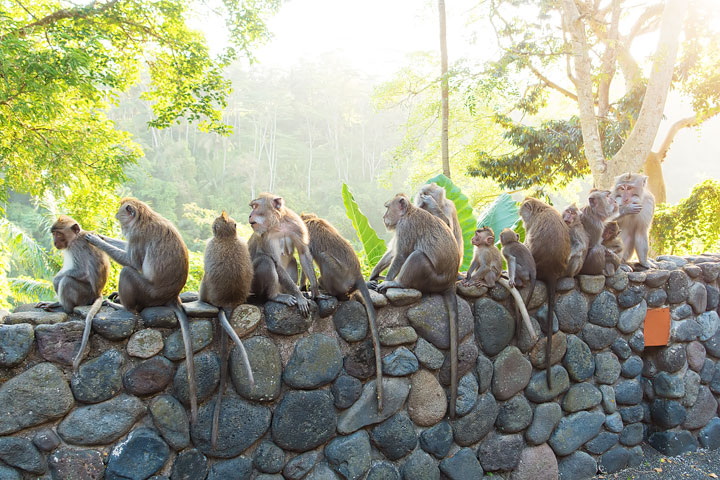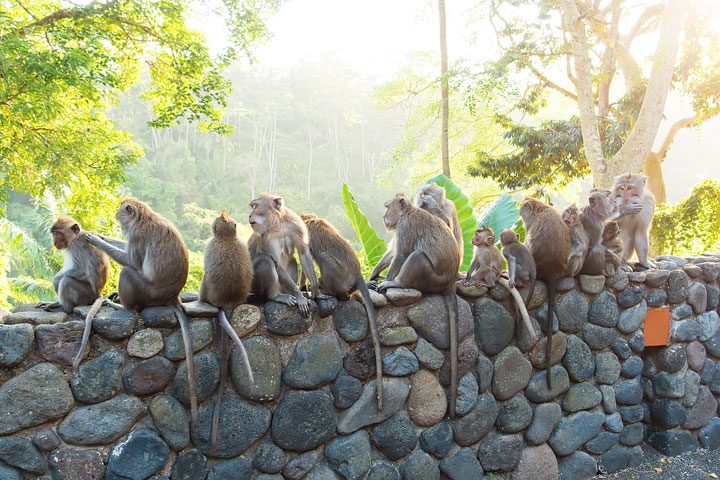 Ubud is located in the center of Bali, deep in the mountains, surrounded by stunning rice terraces, Hindu temples, rushing rivers, deep canyons, jungles of palm tree forests, and looming volcanoes visible on the horizon.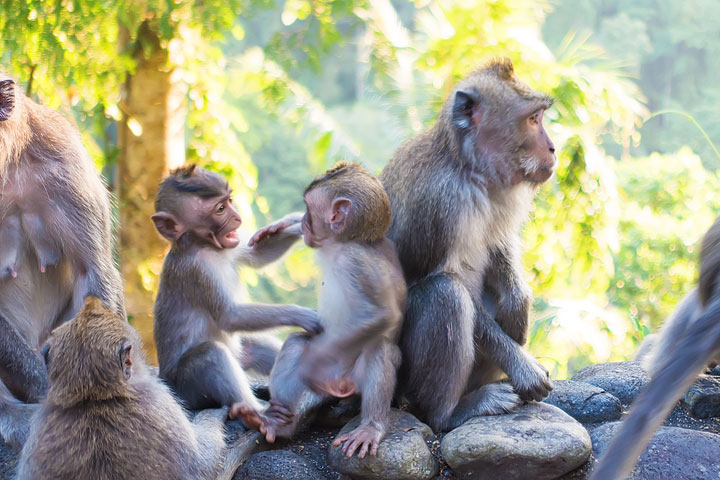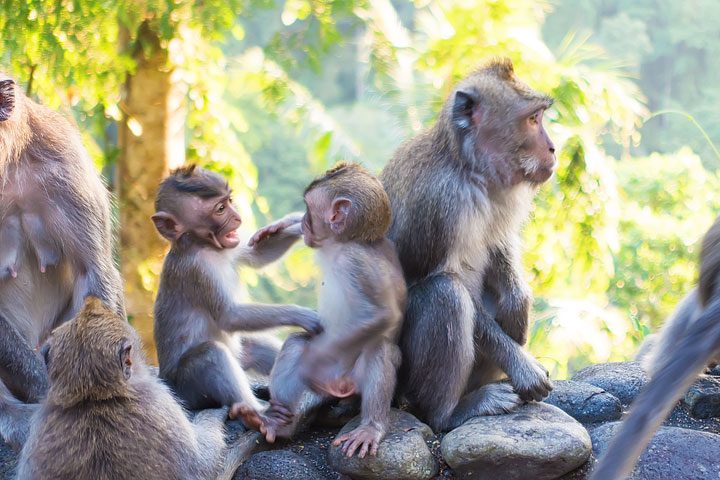 It was a beautiful place to spend our last few days in Bali.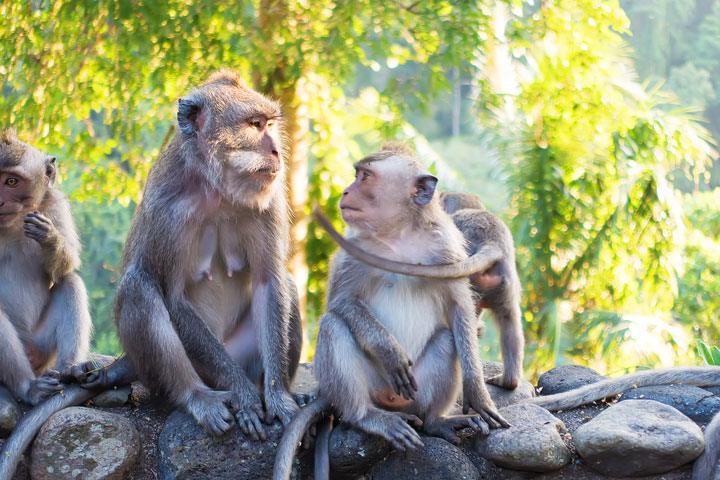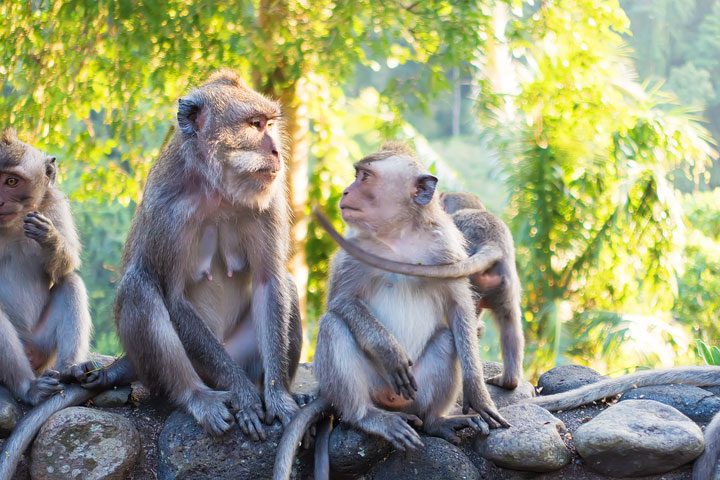 We checked into our room at dusk, and were greeted by a curious family of monkeys who lived in the dense jungle located right outside our door.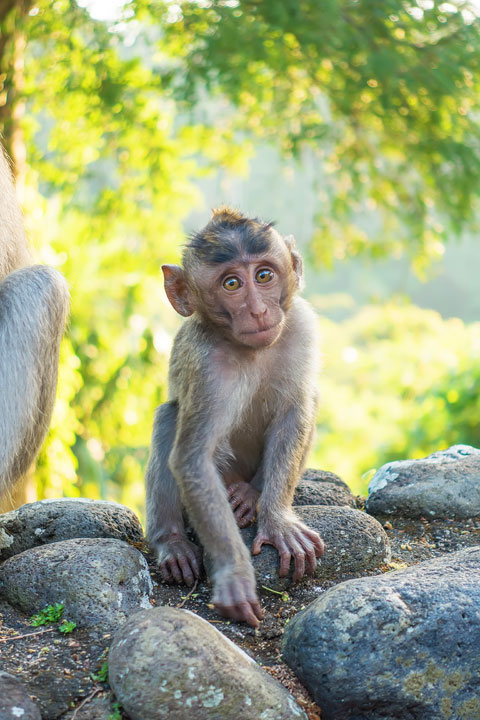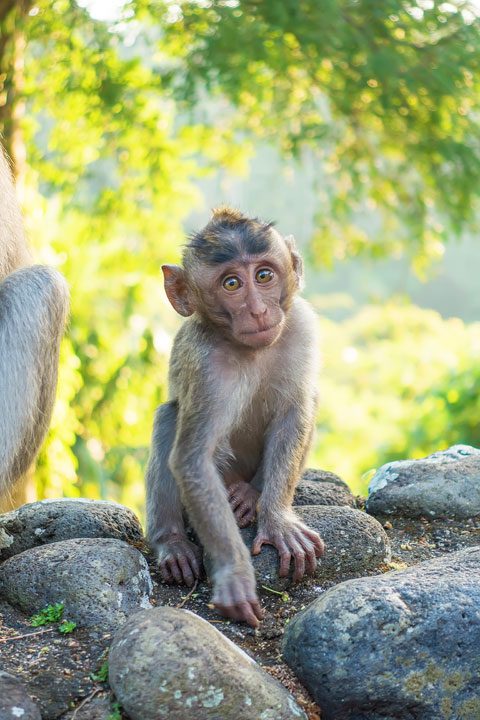 They cautiously and inquisitivly made their way down from high in the tree tops and landed right on our balcony to investigate the new arrivals.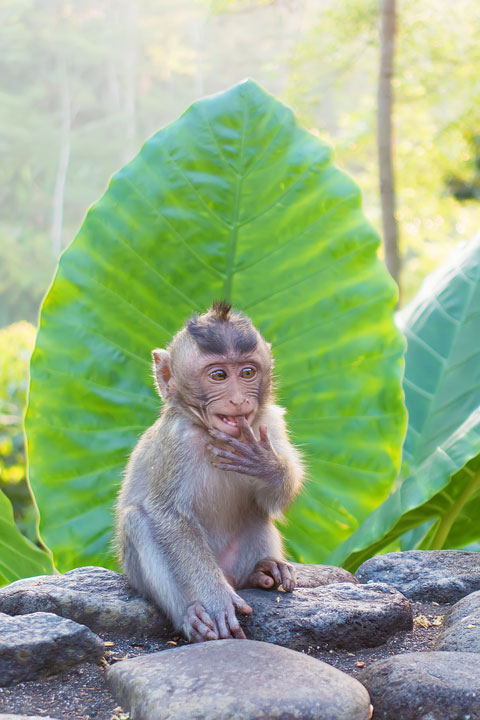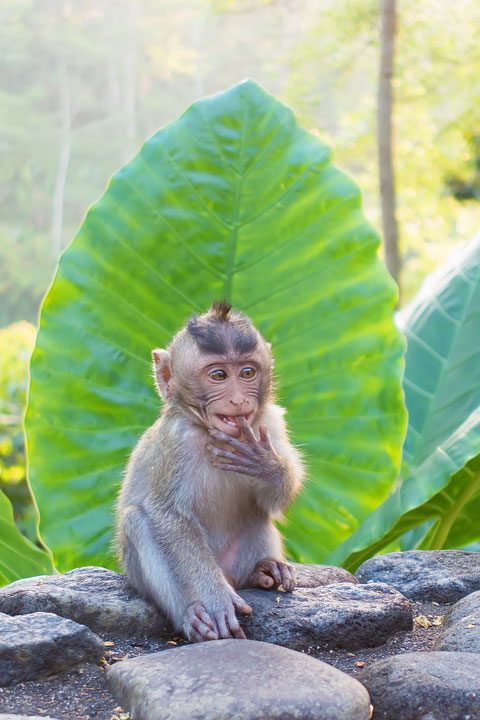 We sat quietly and nearly motionless watching them as they would literally swing from the trees right in front of us.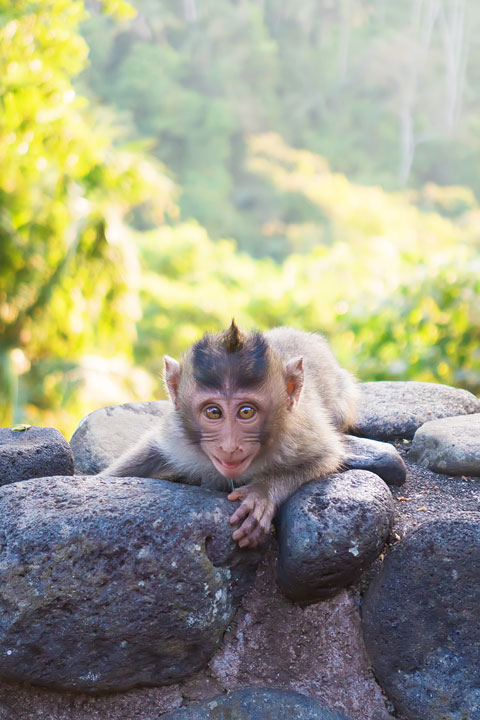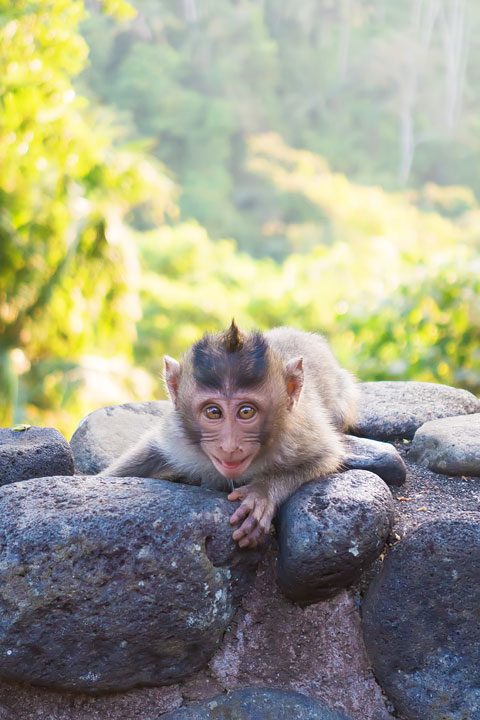 As I was taking pictures, this curious little guy came right up to me and started making faces.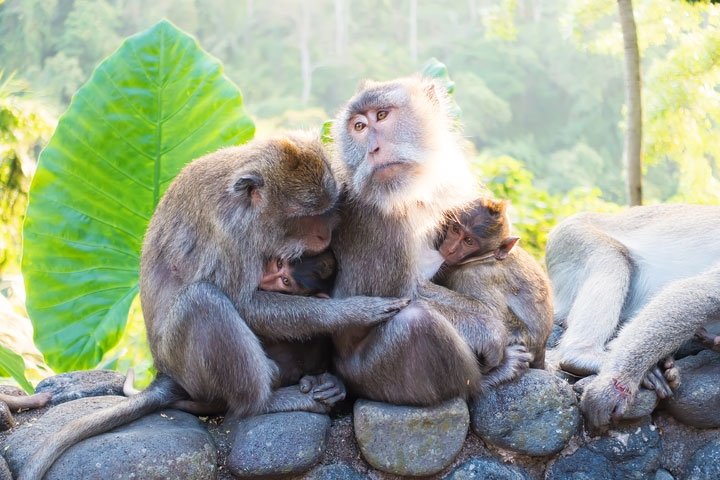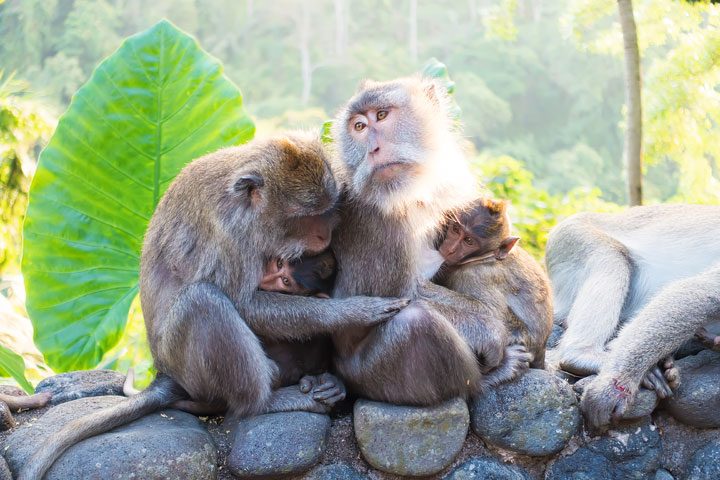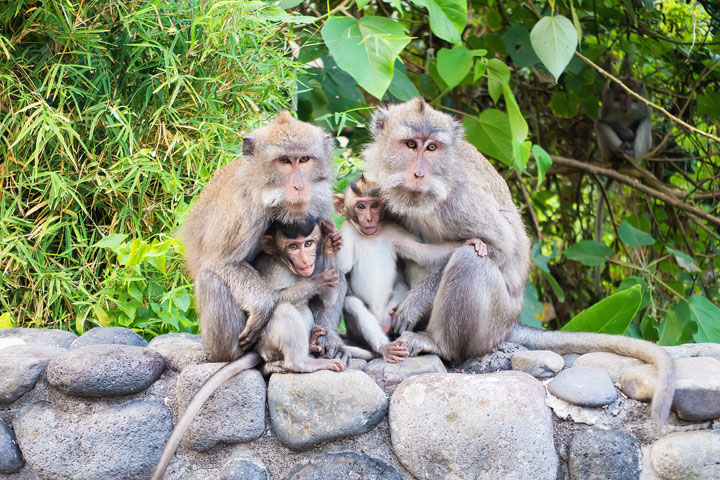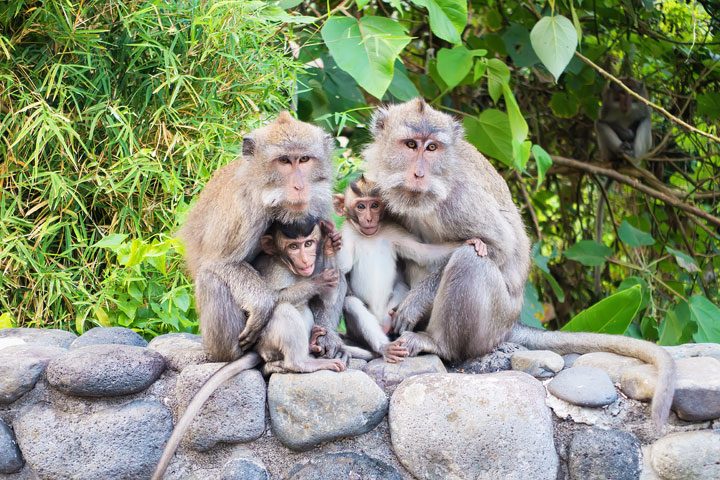 There were obvious family groups within the bunch…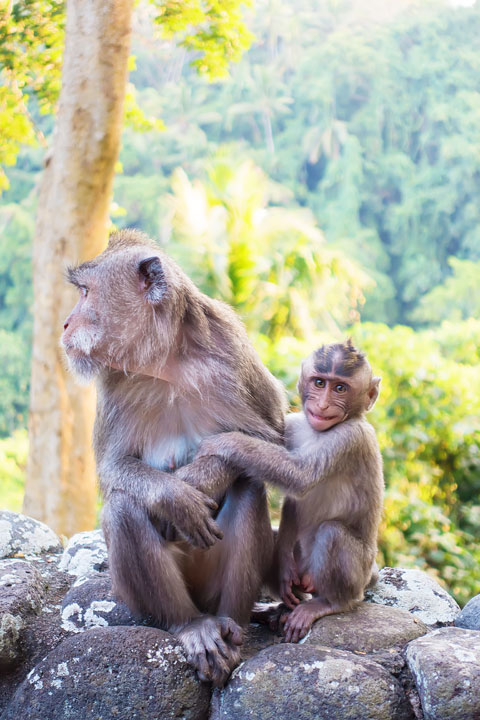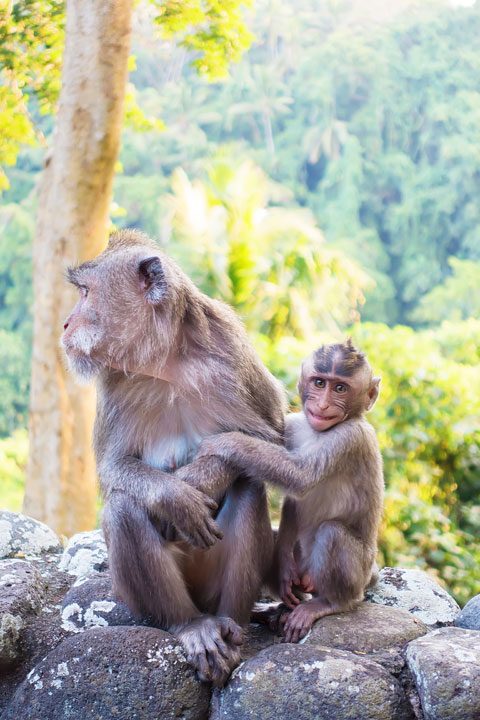 Moms with babies…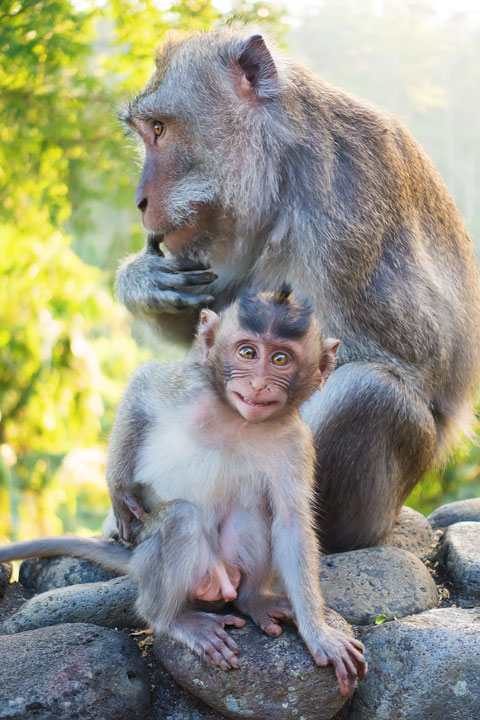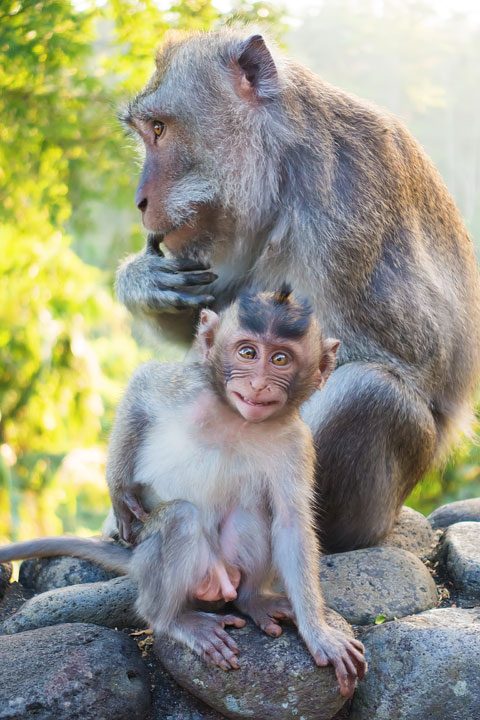 Mischievous little ones, with expressive faces.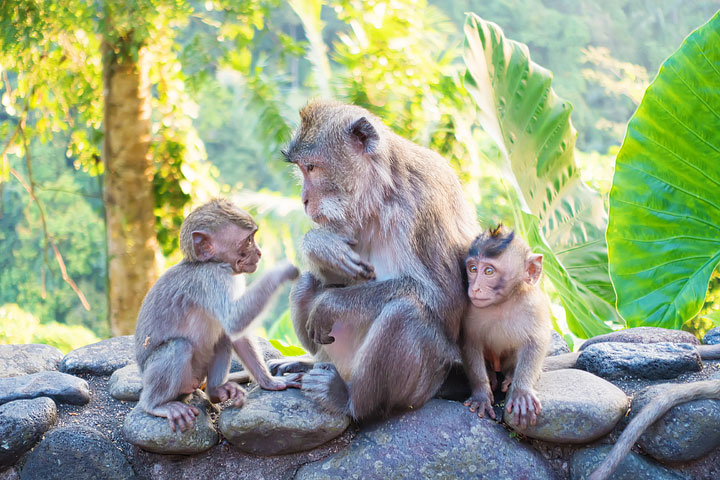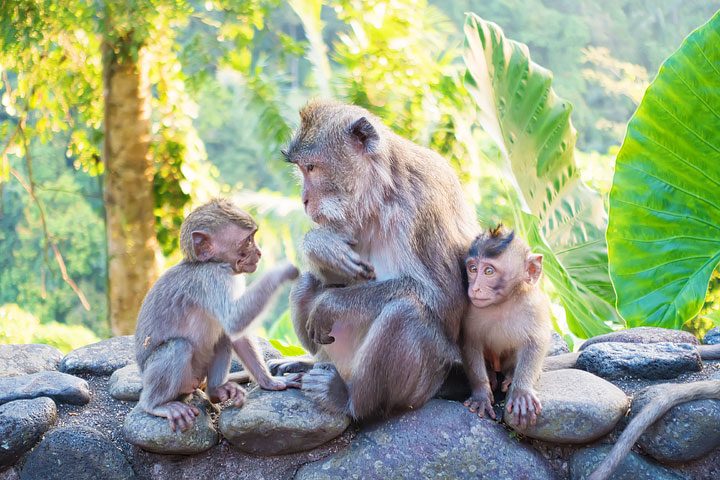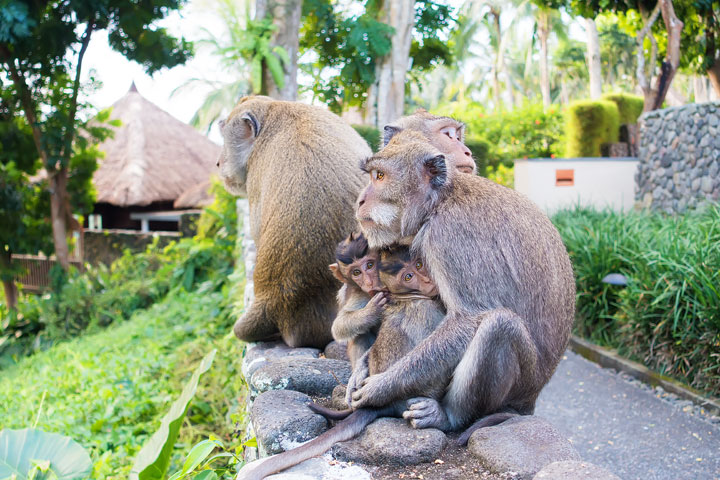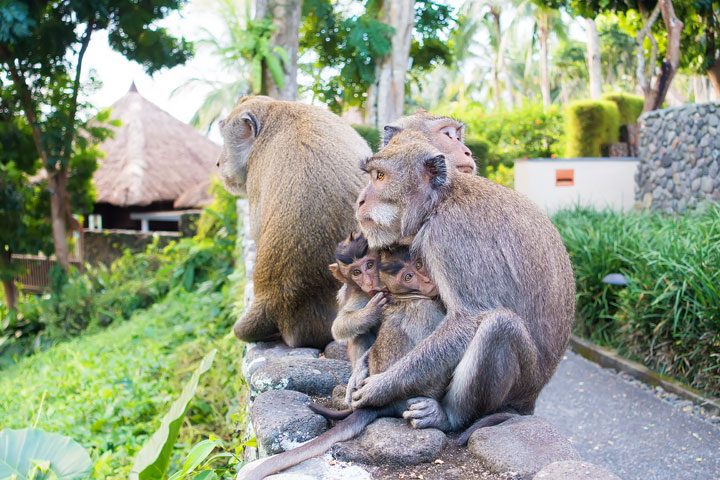 Brothers and sisters.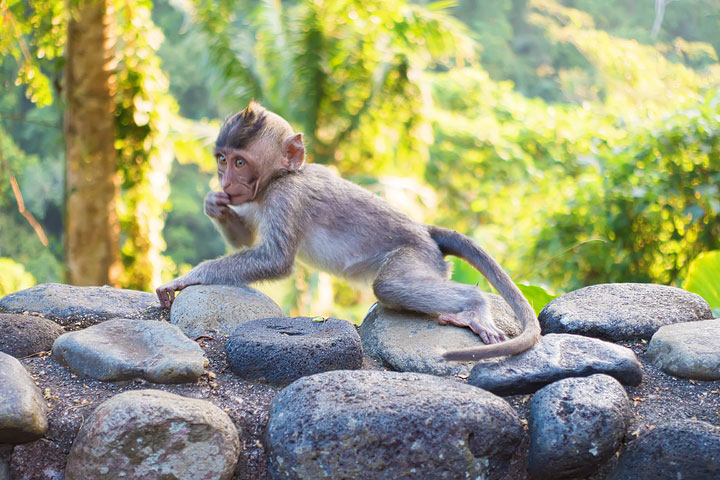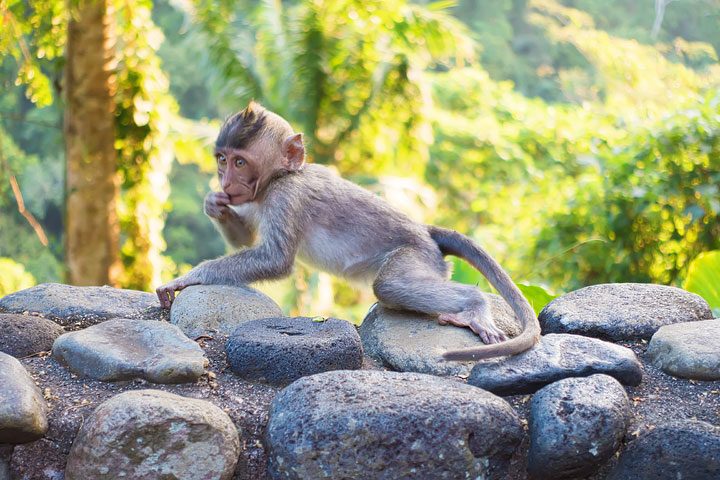 The monkeys of Alila Ubud were not aggressive or threatening in any way, as some of the other monkeys in Ubud have a reputation for.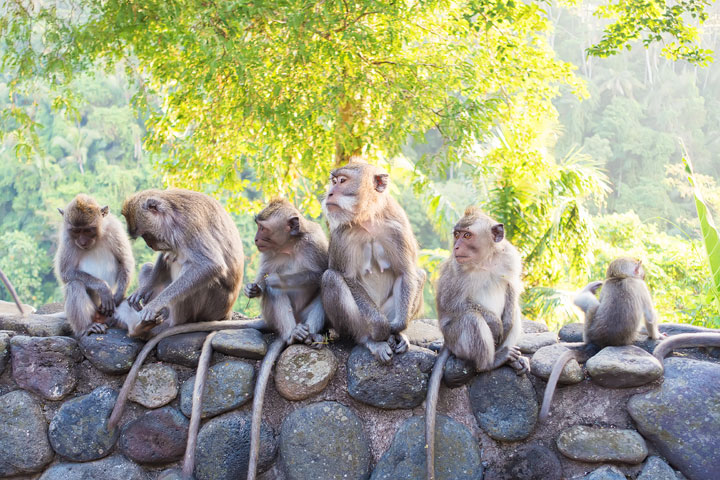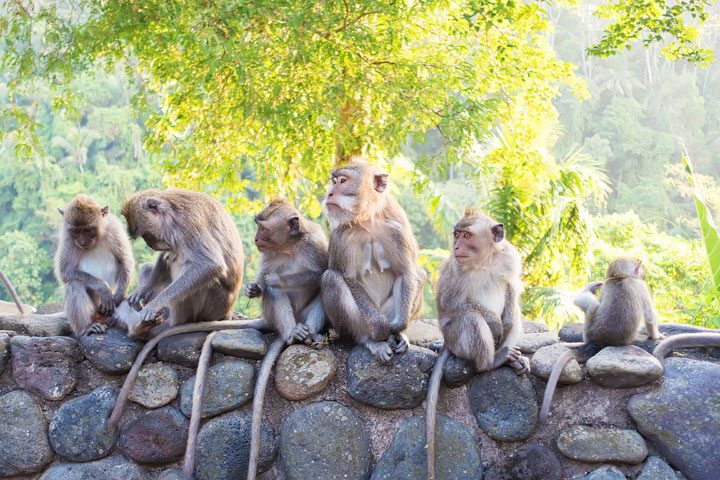 They did not try to steal our belongings or approach us.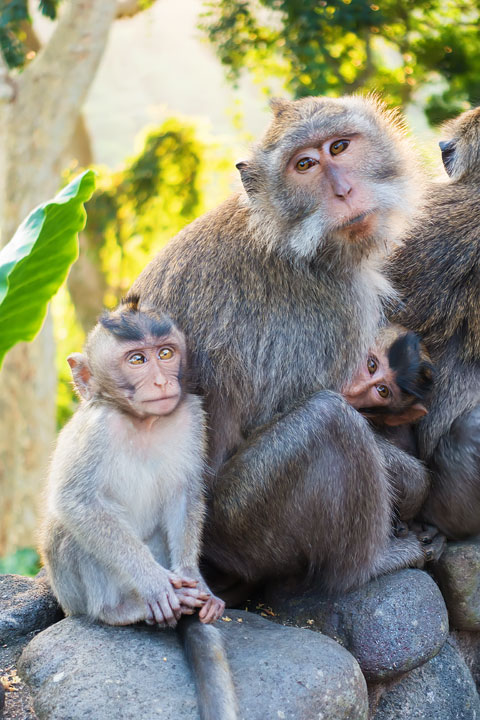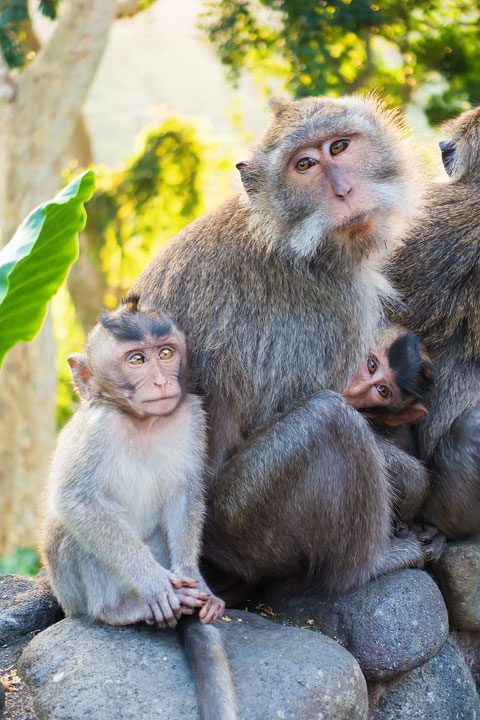 They cautiously watched us, but kept a safe distance.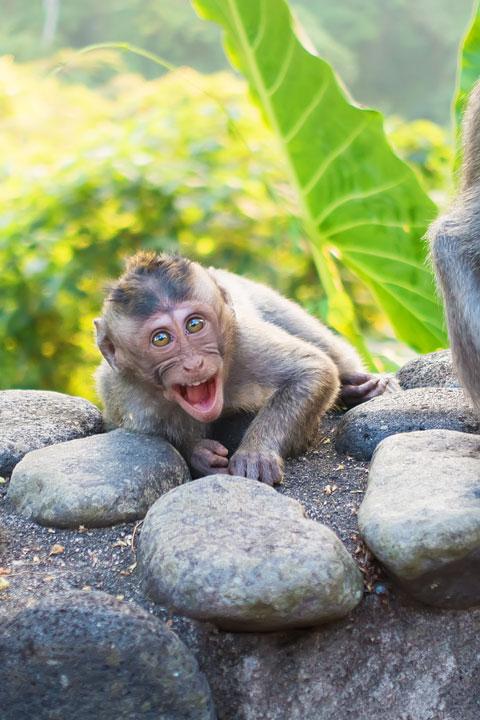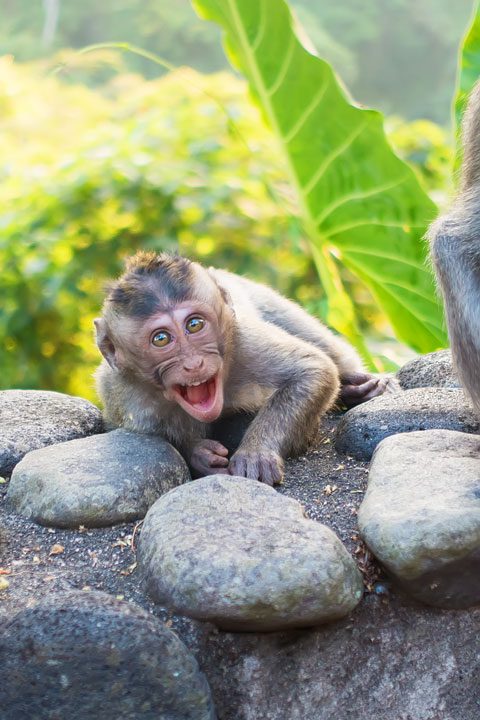 The closest encounter I had was with one brave little one, who slowly approached me (surely on a dare from his monkey friends) and timidly tapped my foot like it was a hot iron, then ran off.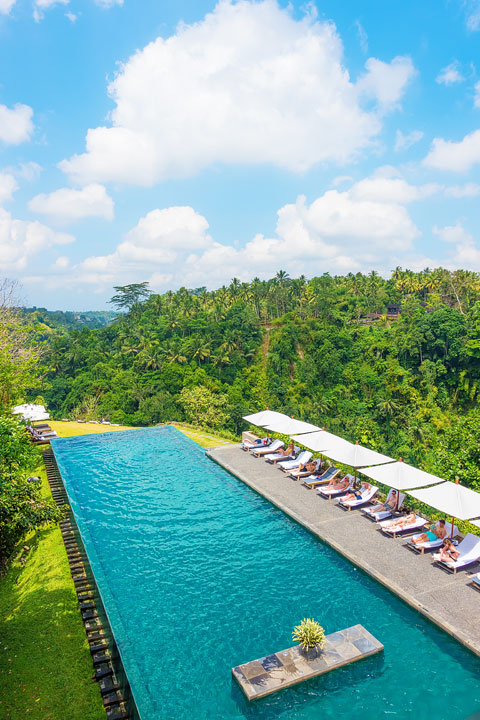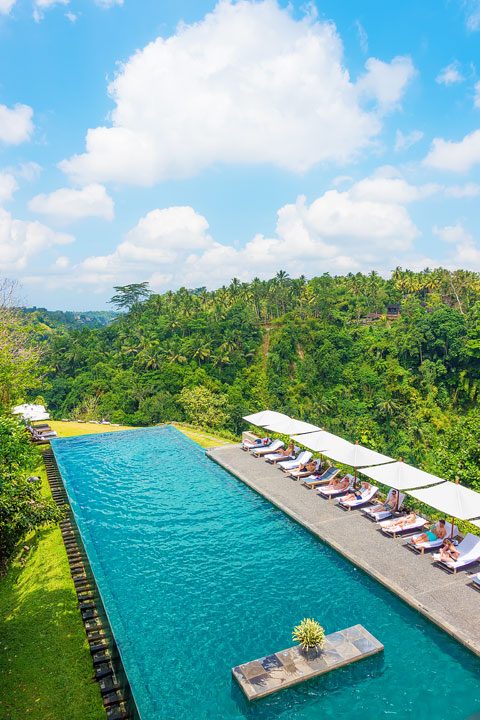 Alila Ubud was like a hidden oasis in the forests of Bali.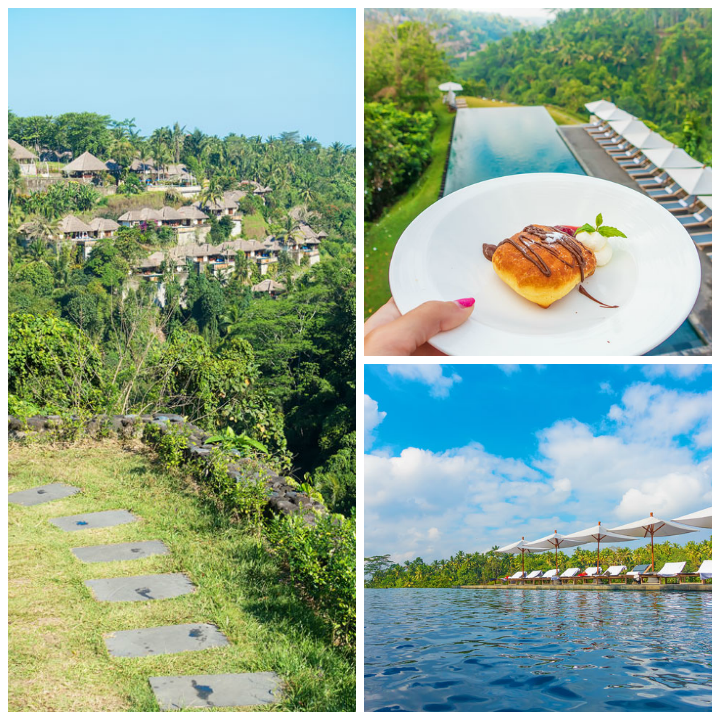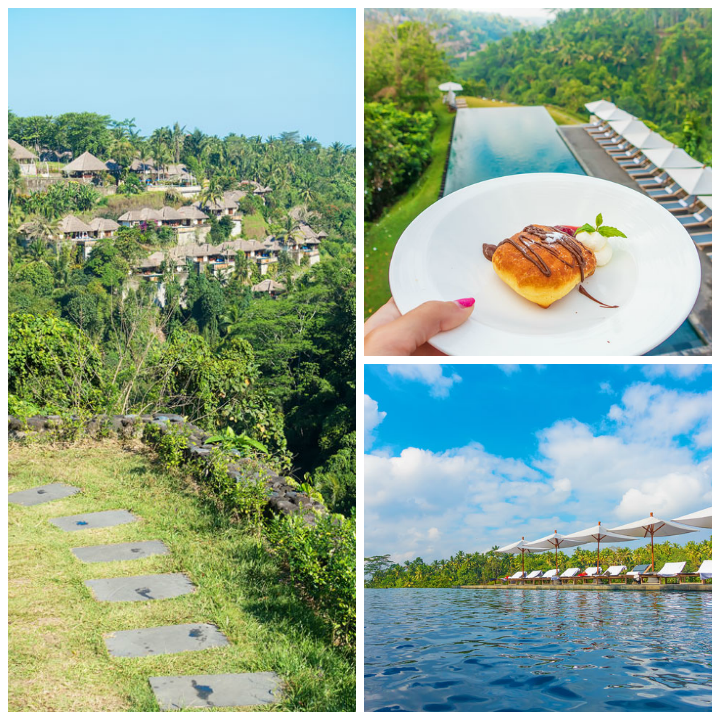 The open-air restaurant on the property overlooks the pool and serves authentic Balinese cuisine all day.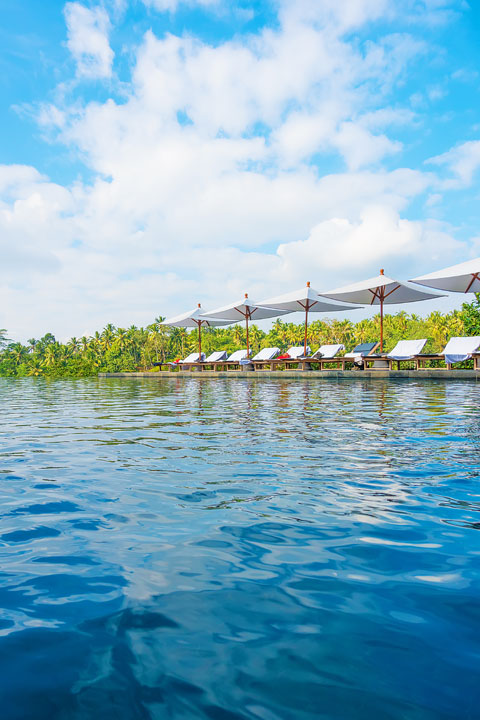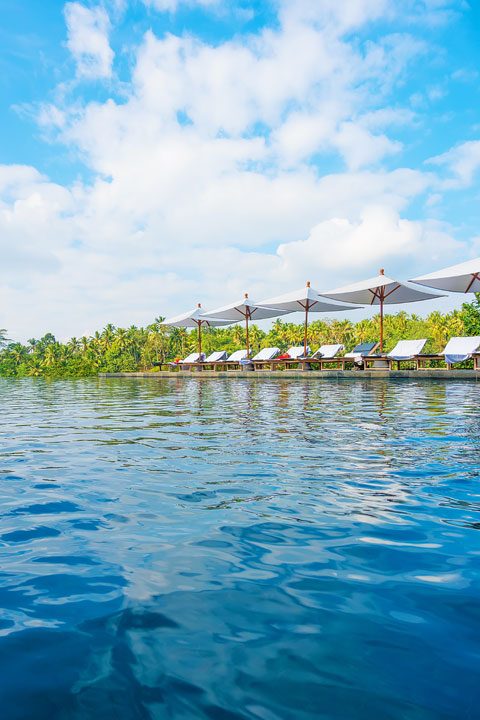 The dramatic emerald-green infinity pool appears to float above over the valley below.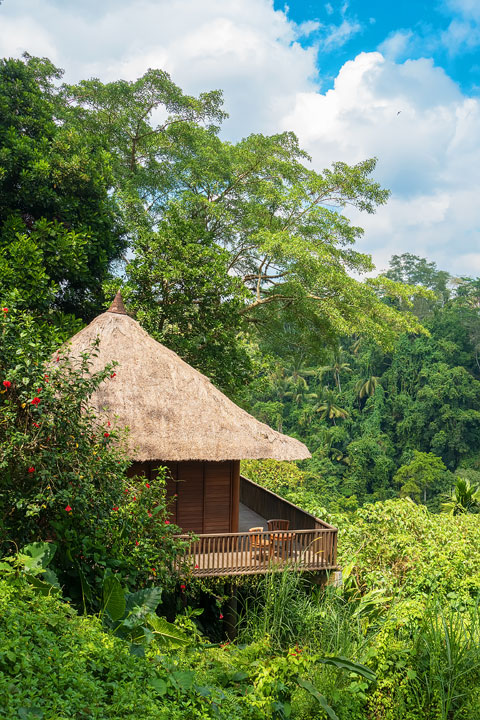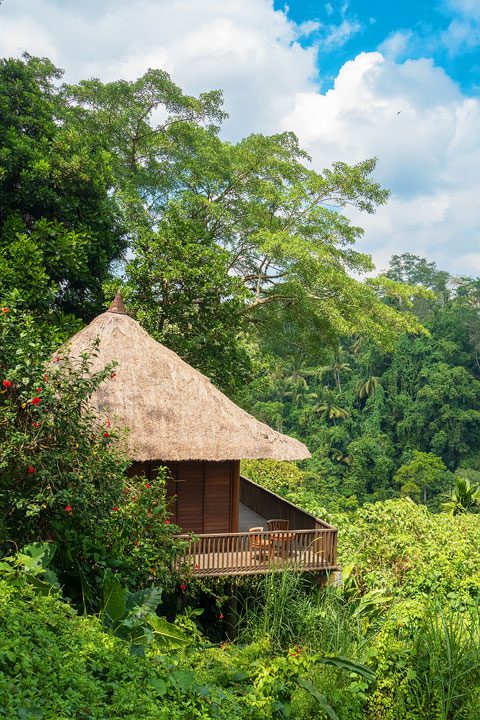 The villas at Alila Ubud are like your own private treehouse, perched over the Ayung River Valley and nestled within a lush green rainforest.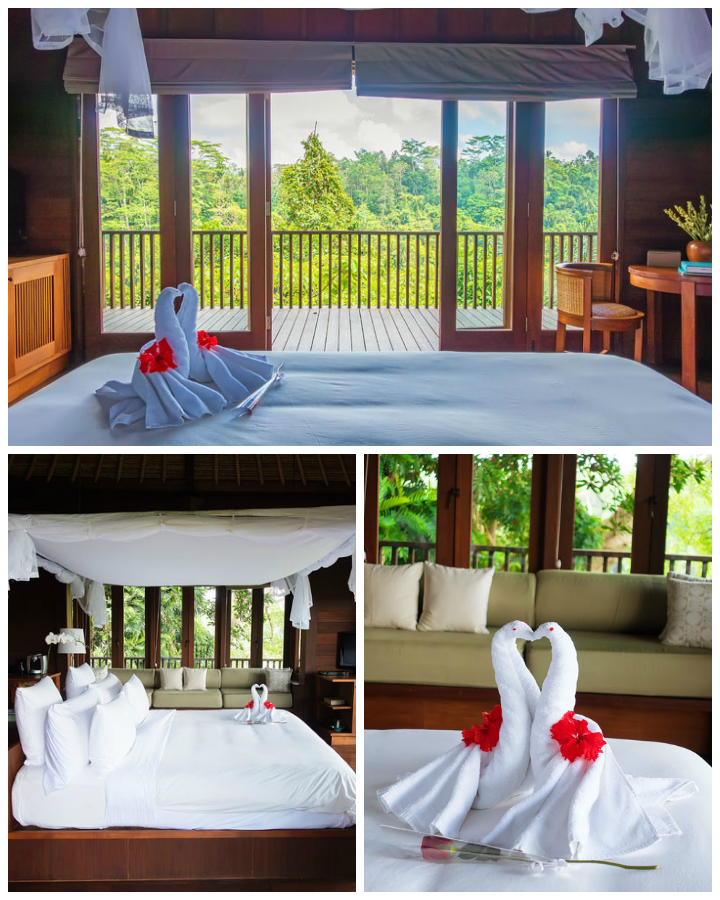 We felt on top of the world with sweeping views of the valley surrounding our private haven.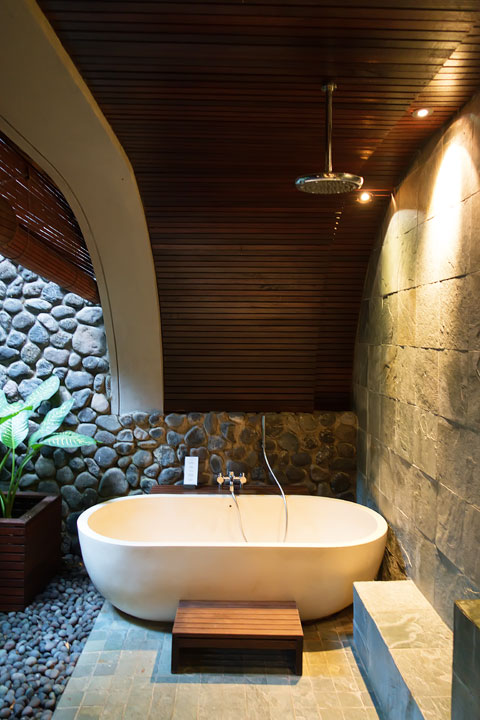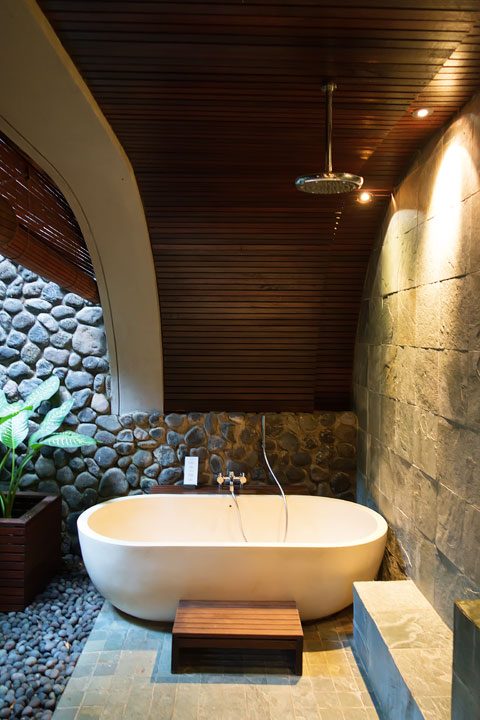 The outdoor shower was my favorite!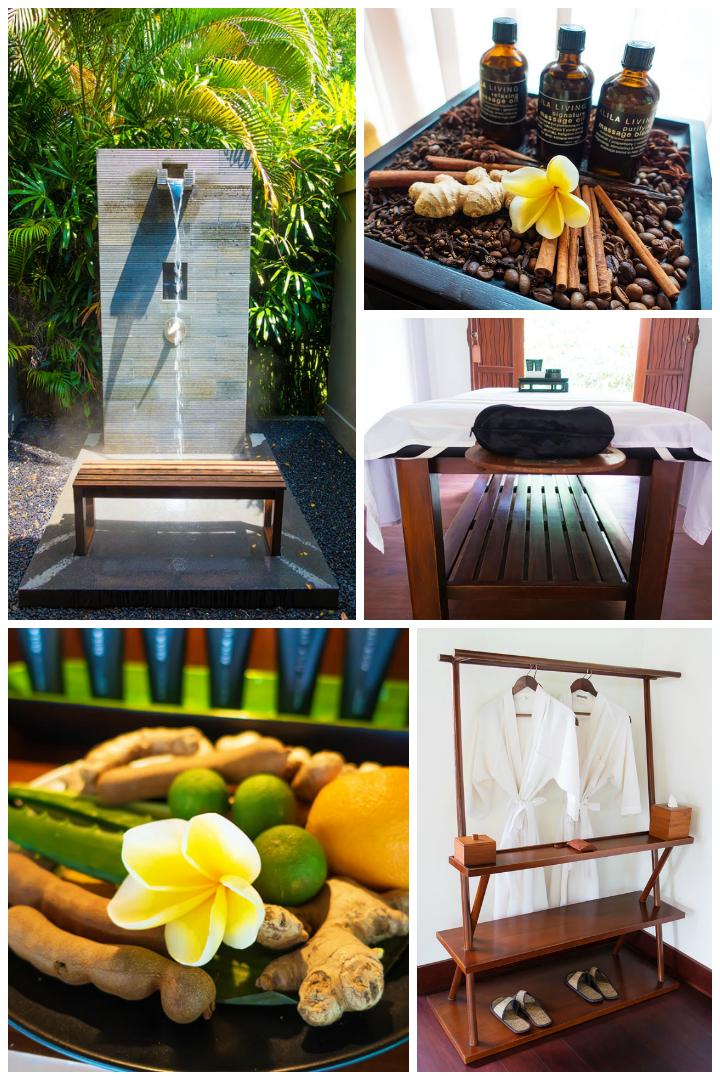 The next day we had a relaxing spa day around the resort. I got a traditional Balinese massage. The spa at Alila Ubud was beautiful. I loved the outdoor shower.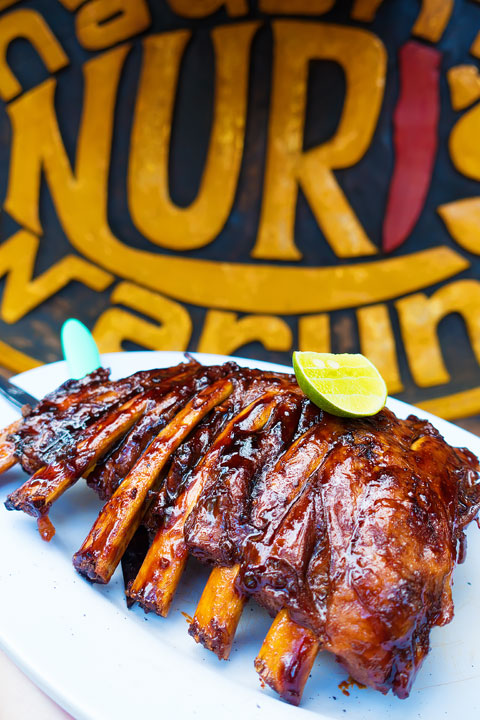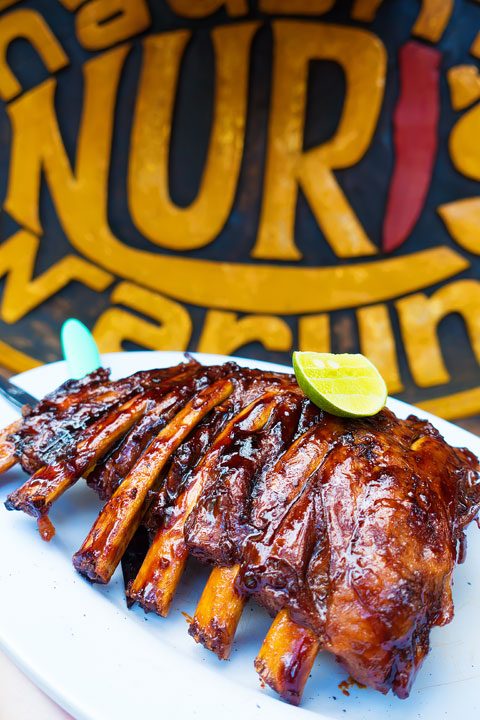 For lunch we tried Naughty Nuri's, a popular BBQ rib restaurant that came highly recommended. Oh my gosh, the ribs were seriously some of the best I've had in my entire life. If you are ever in Ubud, definitely give them a try!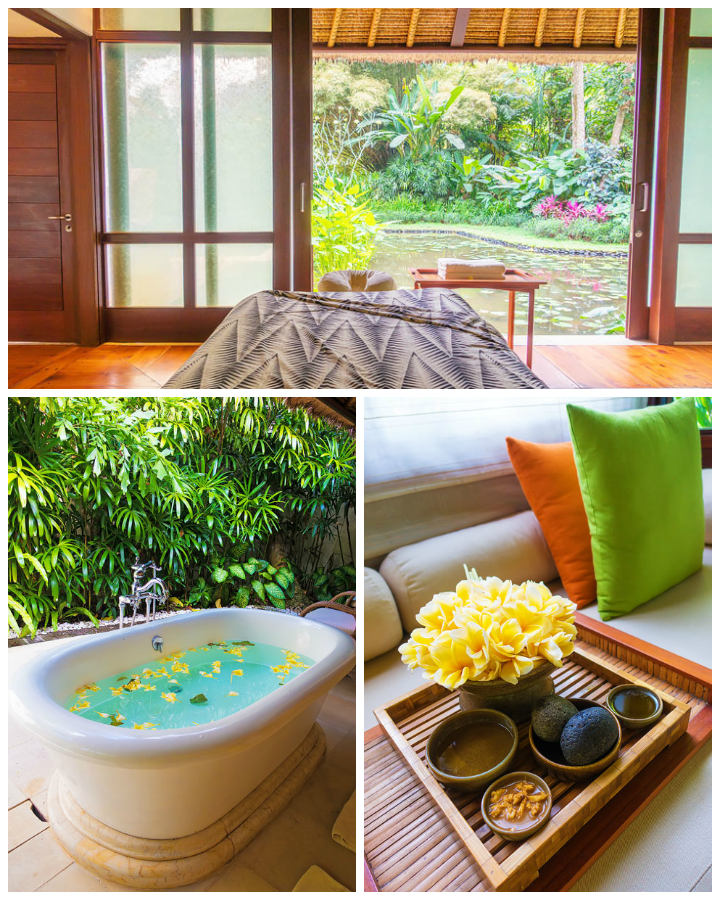 On our last day in Ubud, we had a unique spa treatment at the Four Seasons Sayan to relax us before the grueling 36-hour trek home. I got the Batu Kali Riverstone Bathing Ritual, which was kind of like a hot stone massage, using stones from the Ayung River to scrub and exfoliate until my skin was soft and glowing, and pure coconut oil to nourish and massage away the stresses of the day.
Stay tuned for my last post from Bali, and some of my favorite photos from the entire trip. Until next time!! xoxo