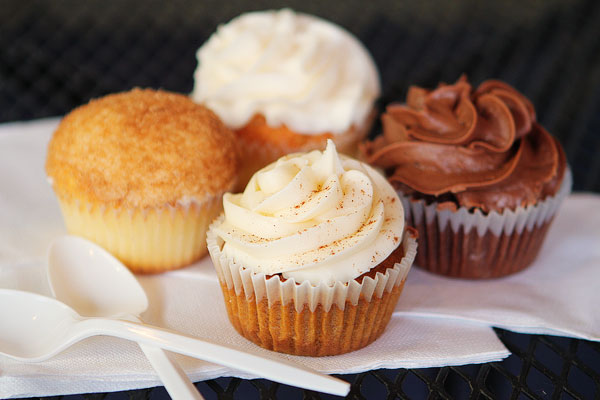 Hello, cupcake!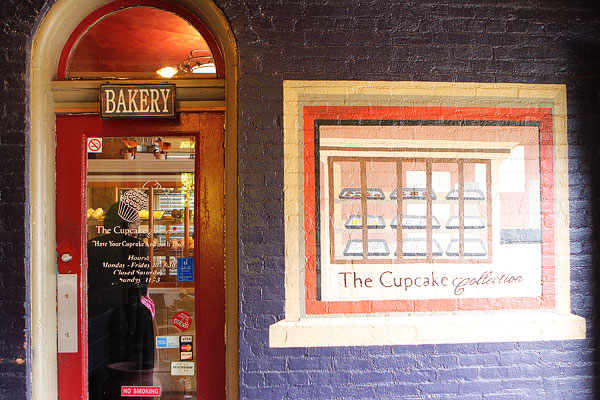 Last weekend Jenny and I were in the hoppin' Music City of Nashville, Tennessee for the Food Blog Forum seminar. The Food Blog Forum was such a fun conference – great people, great speakers, great events – I always learn so much and feel so motivated after attending blogging conferences. If you ever get the chance to go, do it! I think the next Food Blog Forum is in Orlando in March.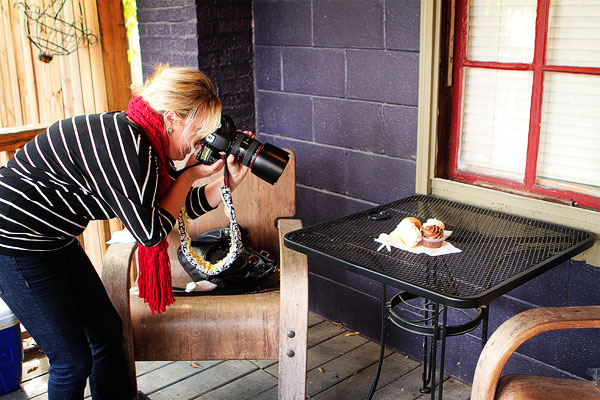 You know Jenny and I can't get together without finding cupcakes! Can I just say I absolutely love this girl? On Sunday we went on the hunt for some Nashville cupcakes and found our way to The Cupcake Collection.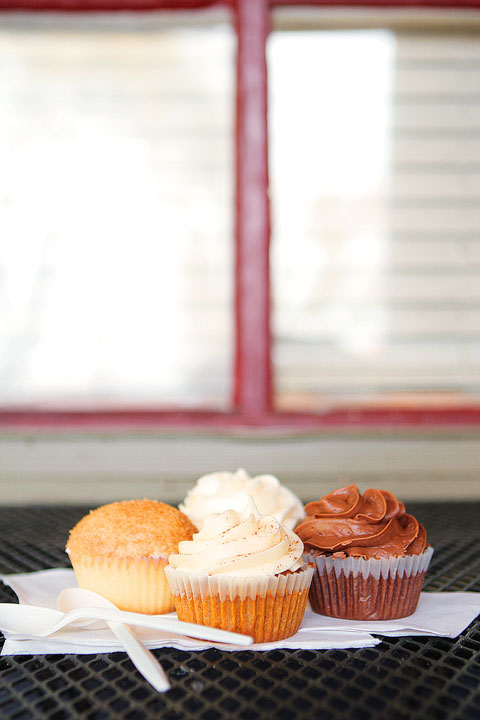 This was a cozy little bakery and they had some delicious cupcakes.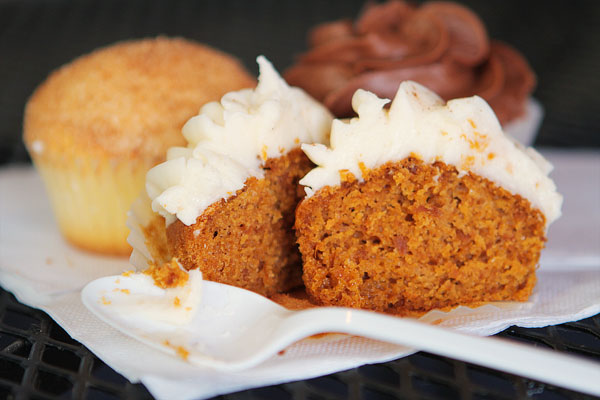 First up is their original sweet potato cupcake with cream cheese frosting. If you're a fan of carrot cake, you'll love this cupcake!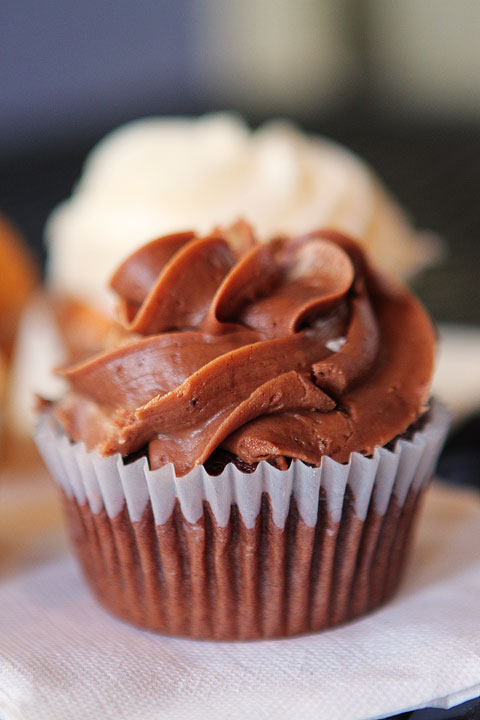 Personally I'm a tried and true buttercream gal myself, and this chocolate buttercream spoke to me. So fudgy. So buttery. Loved it!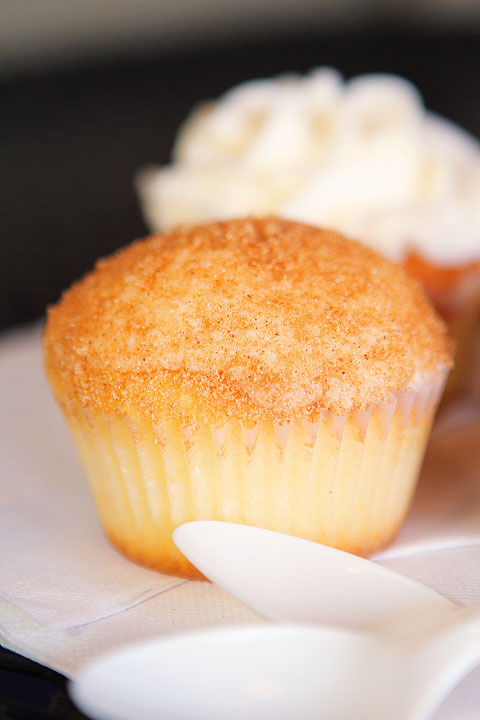 Oh how fun is this Snickerdoodle cupcake? It's a vanilla cupcake with vanilla buttercream topped with a crunchy, sugary, cinnamon topping. Great texture on this cupcake.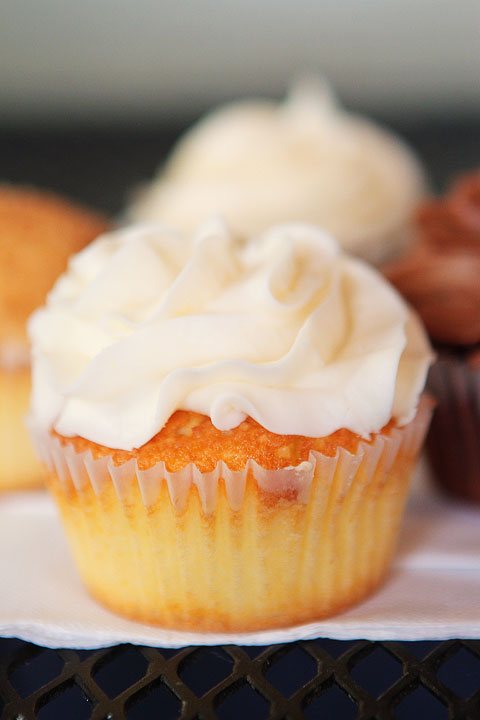 And oh yes. My favorite. Vanilla cupcake with fluffy vanilla buttercream. Glorious. A vanilla cupcake with vanilla buttercream is my favorite cupcake of all time, and the standard to which I judge all cupcakes. And this was an excellent vanilla cupcake.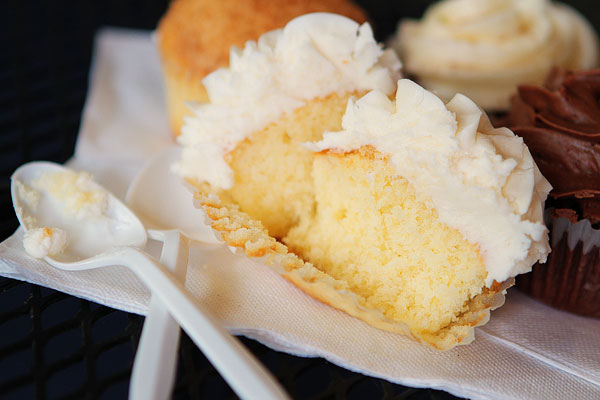 Oh so soft and fluffy. I could eat a dozen of ya.
And since I drove to Nashville, will someone please remind me why I didn't bring a whole box home? That's a puzzler for sure.