Staying at the Gaylord Opryland Hotel Nashville
Here's what it's really like to stay at the Gaylord Opryland Hotel Nashville!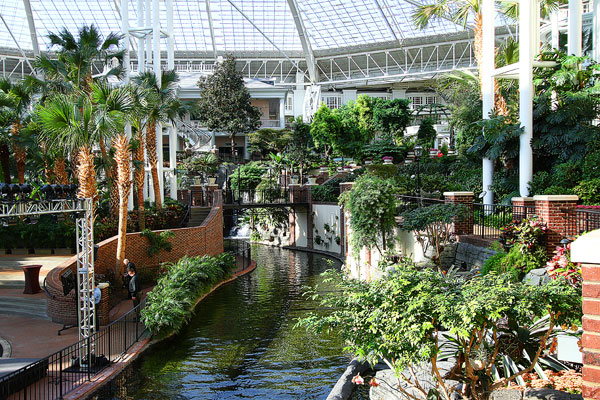 A few weekends ago we stayed at the Gaylord Opryland Hotel in Nashville. The Gaylord Opryland is the famous Grand Ole Opry hotel. It's one of the most unique hotels I've ever visited. It's huge — inside the hotel is an upscale shopping mall, many restaurants, and even a waterfall!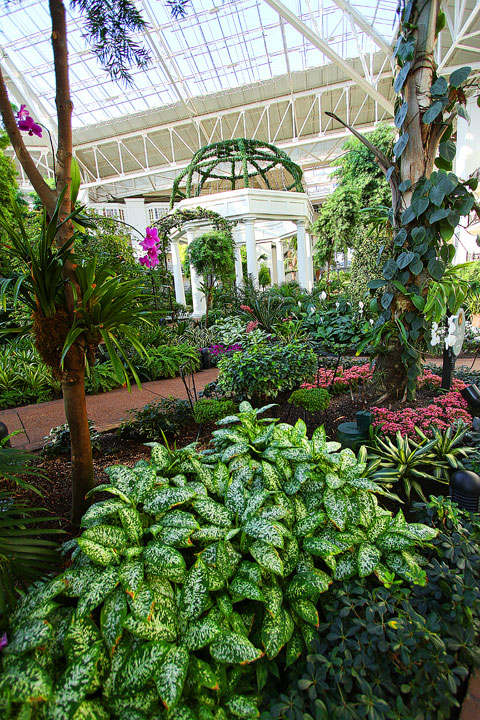 Come take a peek inside this iconic hotel in Nashville…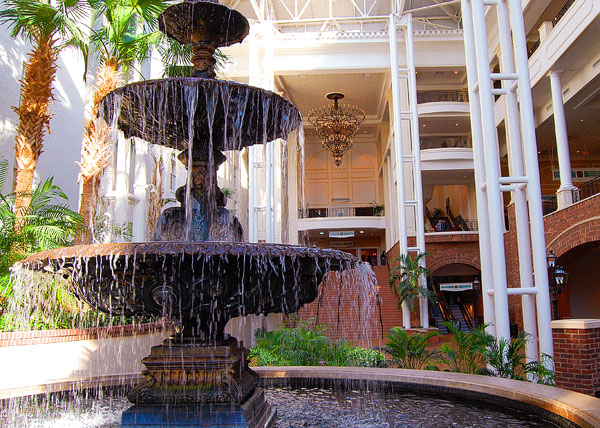 Inside the Gaylord Opryland Hotel
The Grand Ole Opry Hotel is absolutely massive and so incredibly beautiful. You could absolutely come spend a long weekend here and never leave. I think it would be perfect for a honeymoon.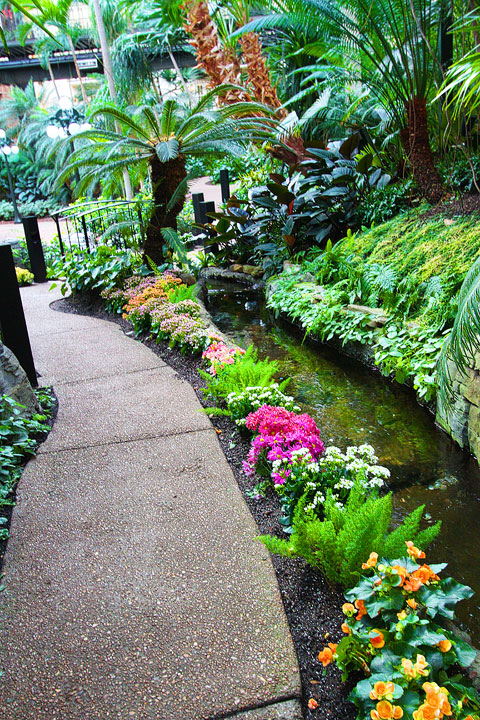 There are beautiful walking trails, fun shopping, and tons of restaurants all within the hotel, in perfect climate-controlled weather year round.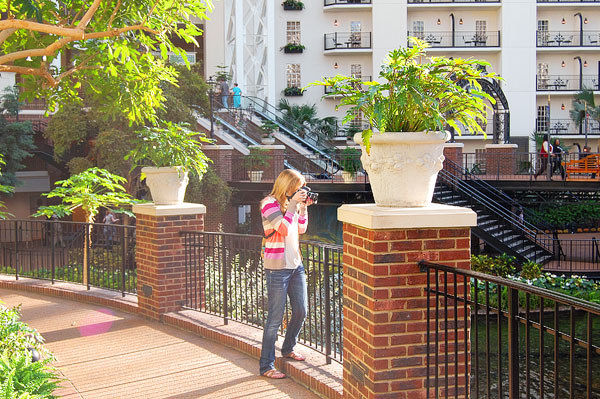 I couldn't seem to stop snapping photos of this beautiful hotel!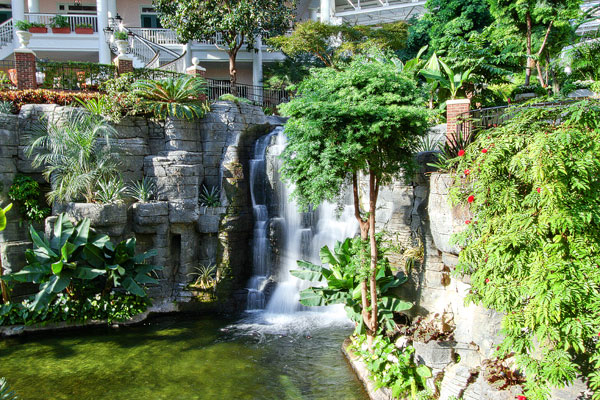 Look at this waterfall!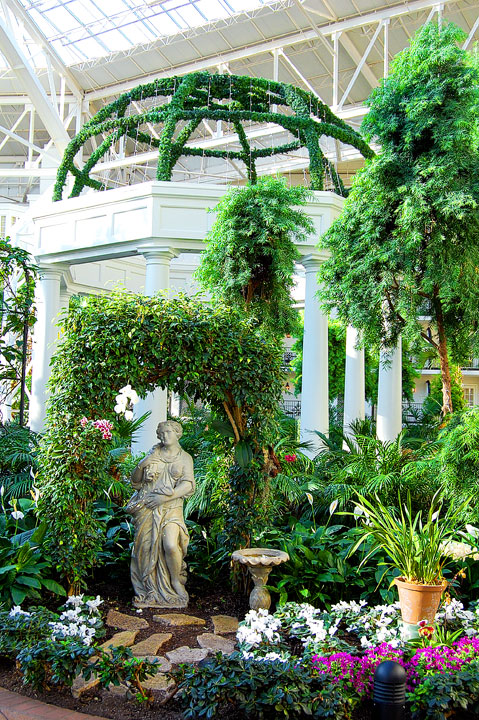 Actually, I think the Opryland Hotel would be perfect for a wedding as well.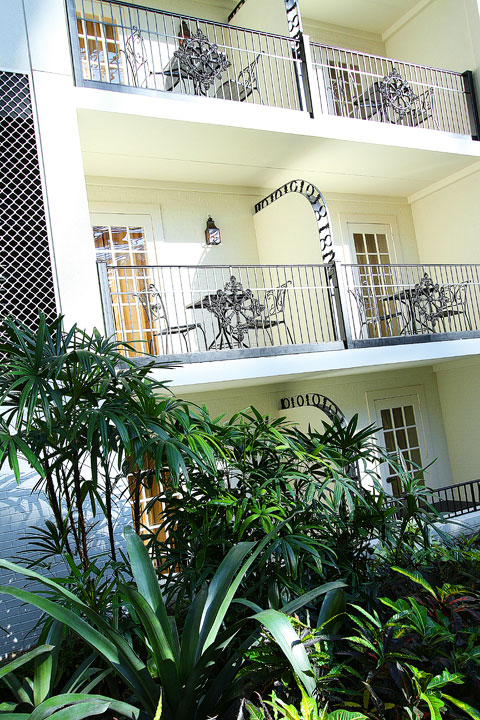 Rooms with Balconies
These rooms at the Opryland Hotel have balconies overlooking the waterfalls and gardens.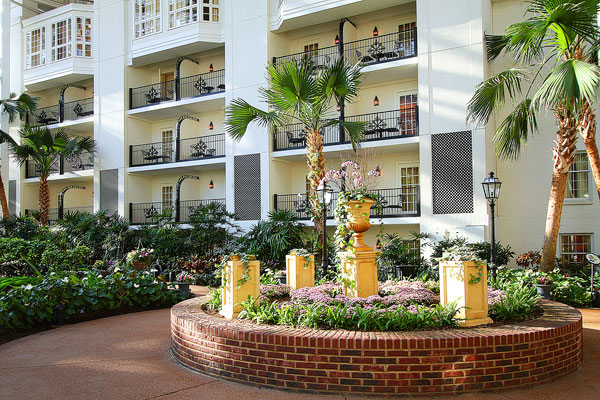 How lovely would it be to sit out here with a cup of coffee on a quiet morning?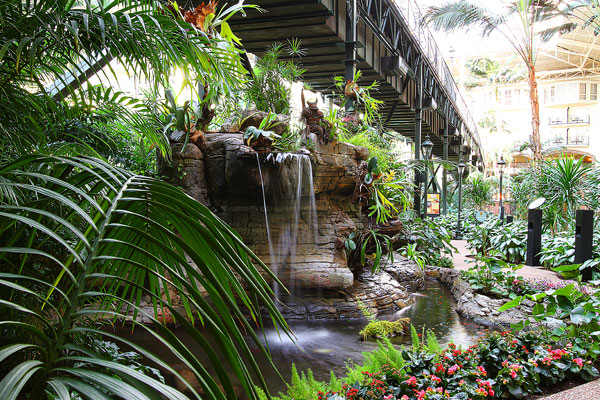 I'd been here once before, many years ago when I was in 7th or 8th grade, and I remember snapping a zillion photos of all the waterfalls back then too, lol!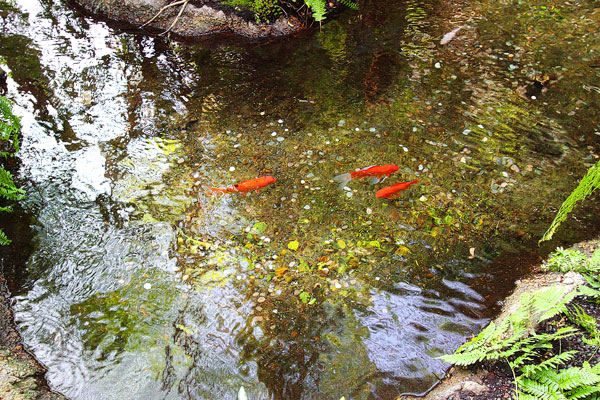 This makes me want a koi pond!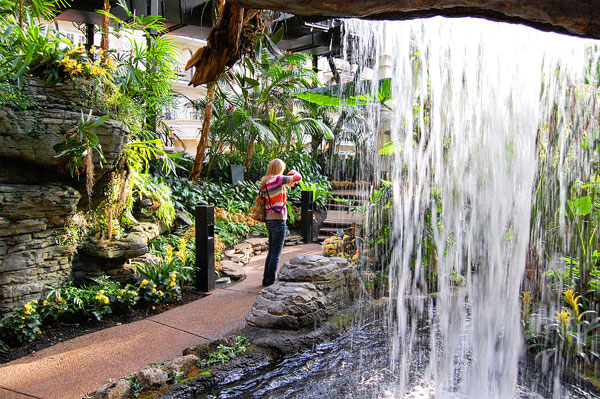 You can even walk behind the waterfalls.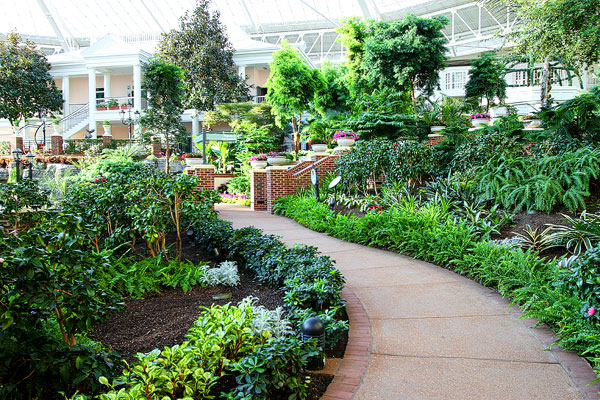 We walked all over the hotel and I think it took us four full days to finally learn our way around!
Just as we were leaving, of course!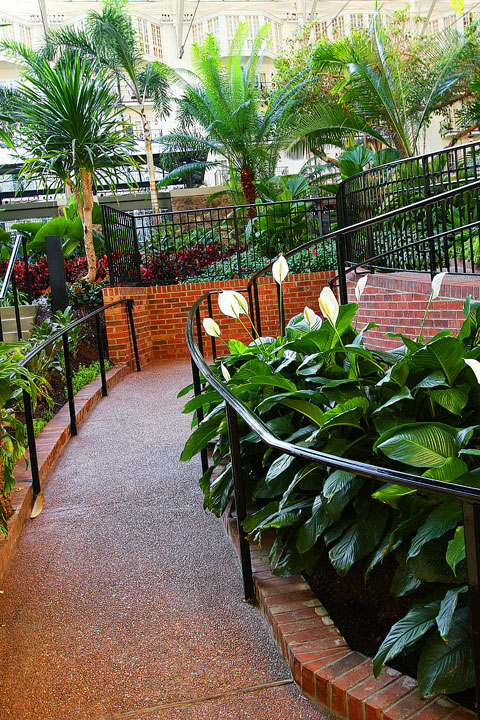 The Gaylord Opryland Hotel is definitely like it's own little city!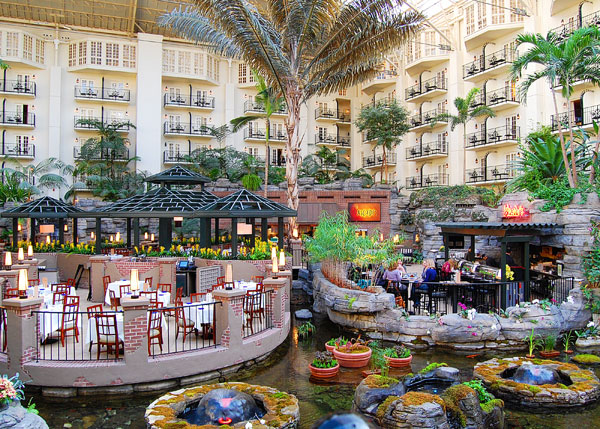 This is the main room you enter into after you check in.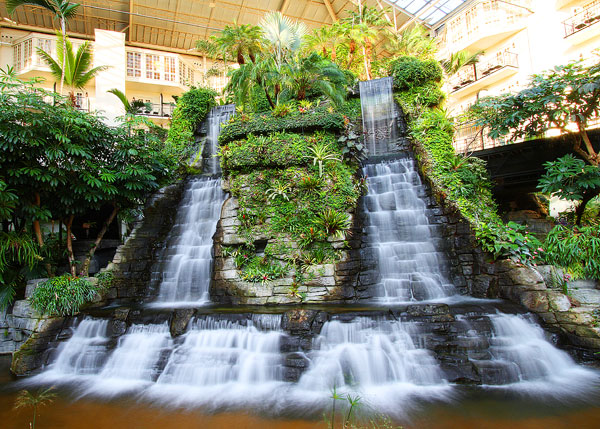 It's called The Cascades. How beautiful is this indoor waterfall??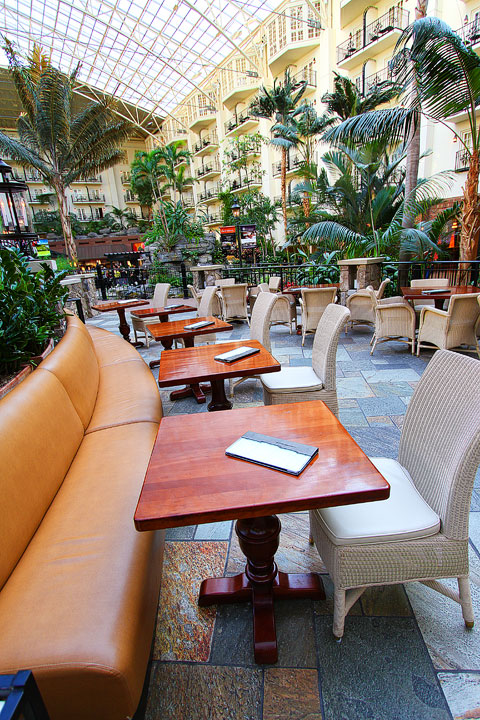 Restaurants at the Opryland Hotel
The Cascades restaurant offers a fabulous view of the beautiful waterfall.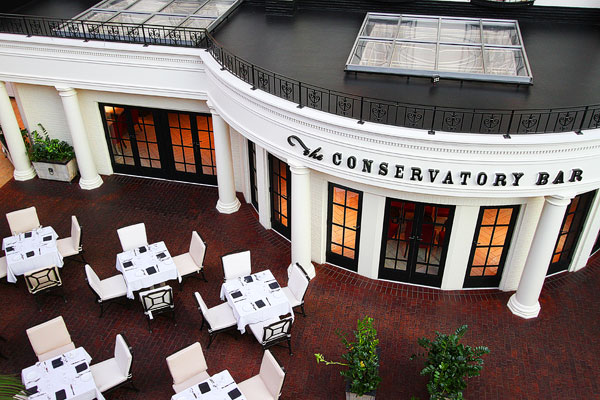 There are also TONS of other restaurants all throughout the hotel.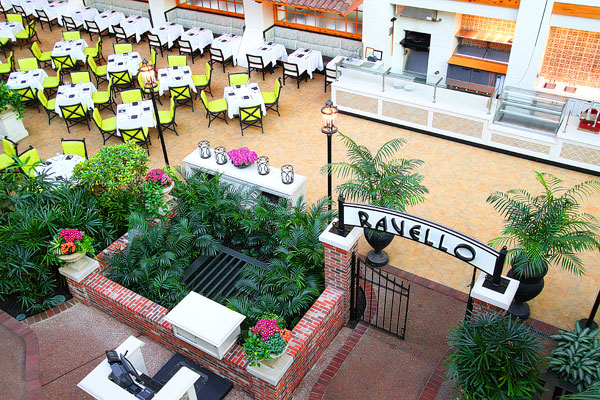 Each restaurant offers a different cuisine. We tried as many as we could, I loved the caprese salad from Ravello!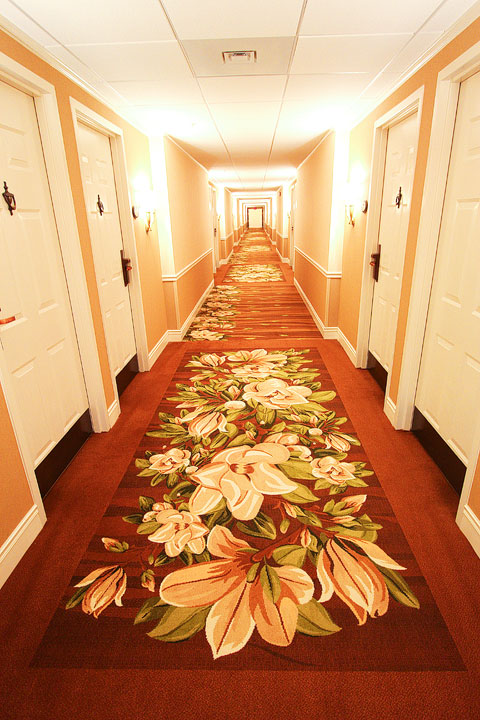 The floors are color-coded at the Opryland Hotel to help you find your way around. We stayed in the Magnolia Wing so our floors had magnolia carpeting.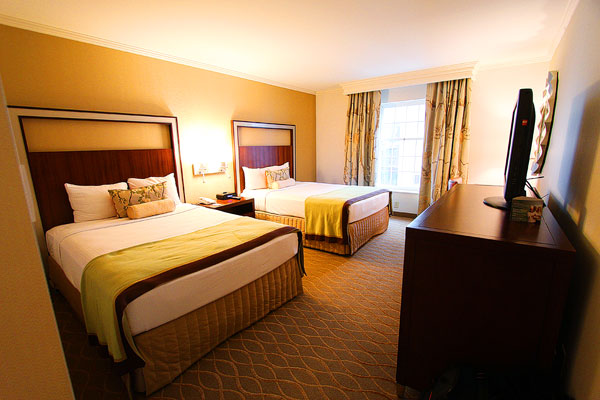 I loved every minute of our stay here. It's such a great hotel for a fun weekend getaway, because you never have to leave!
---
Like this post? Save it on Pinterest!