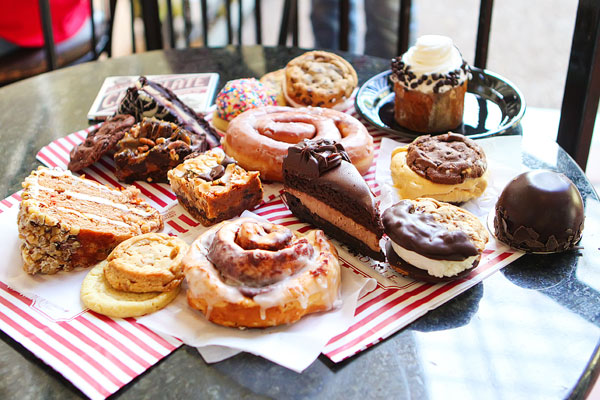 We tried (almost!) one of everything at Christie's Cookies at the Gaylord Opryland hotel in Nashville, TN.
The Gaylord Opryland Hotel is the famous Grand Ole Opry hotel. It's so huge and beautiful — it's like a shopping mall and a rainforest all in one!!!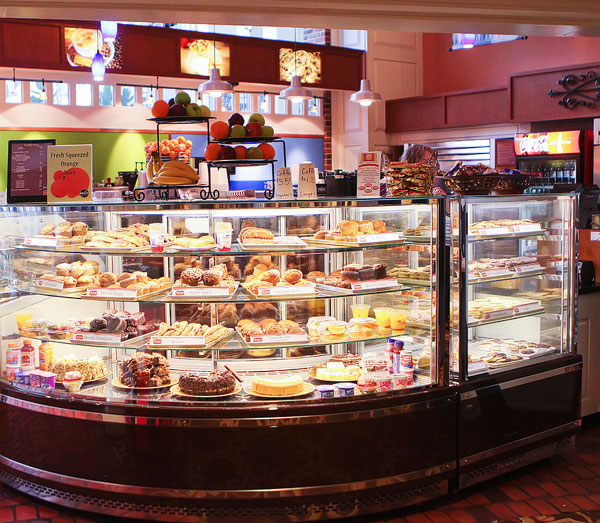 We came across this gorgeous little cookie shop inside the Gaylord Opryland hotel, and it seriously kept calling my name every time we passed by it.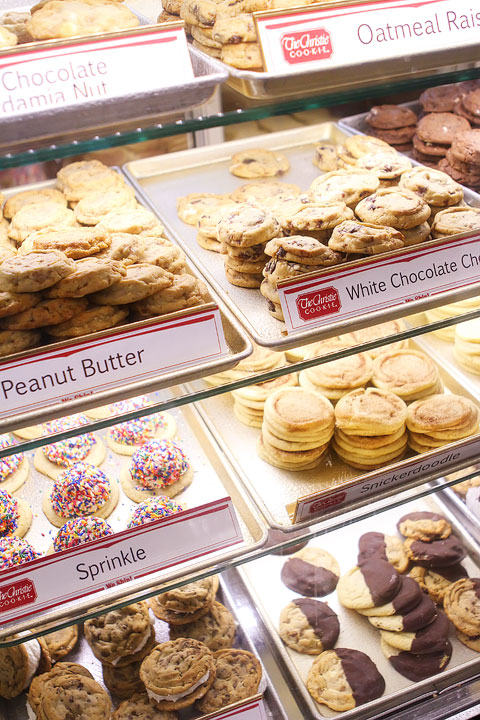 How yummy do these cookies look??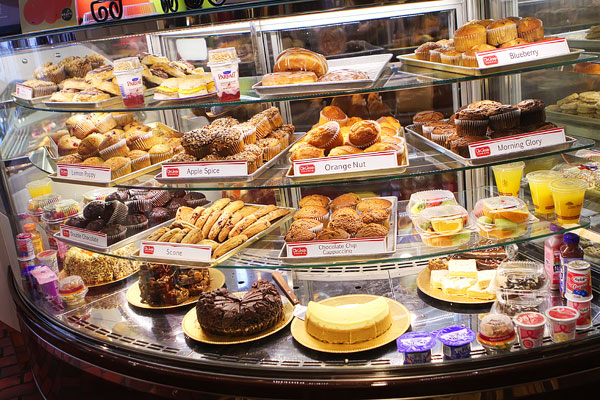 We arrived on a Thursday, but with all of the crazy Blissdom fun, we didn't have a chance to have our cookie party until Saturday afternoon. All of these gorgeous pastries, cookies, and decadent desserts seriously taunted me for two and a half whole days! Do you know how hard it was to pass by this delicious case every day and not order like fifty cookies before our dessert meetup?? Very hard. Let me tell you.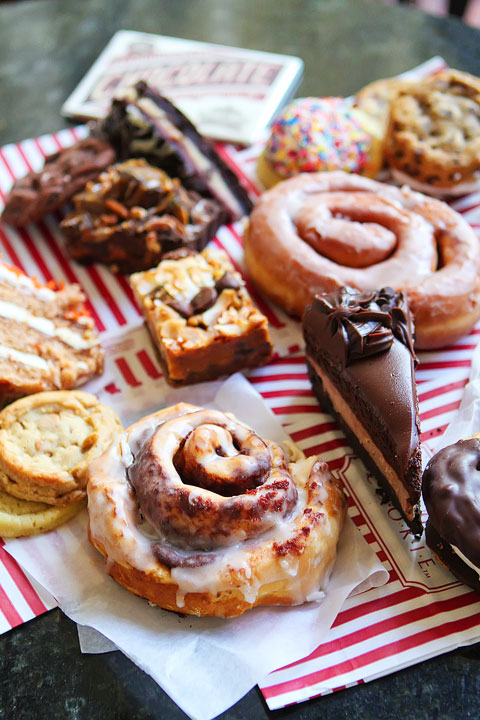 The best thing about going on a dessert taste-testing spree with five other bloggers is that you can order a TON of desserts. We got one of practically everything at Christie's Cookies at the Gaylord Opryland hotel!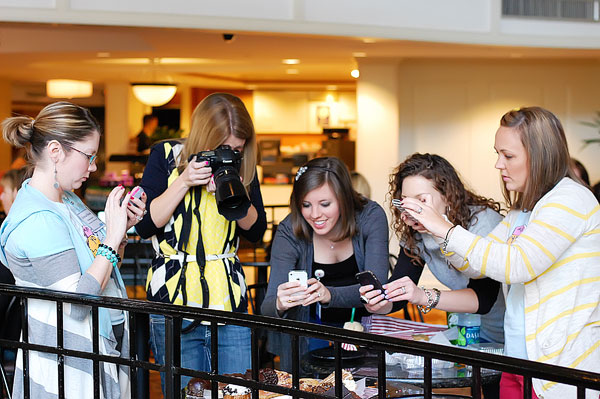 Gaylord Opryland Hotel Nashville Dessert Party
As you can imagine, we got quite a few stares with our overflowing table full of treats! :)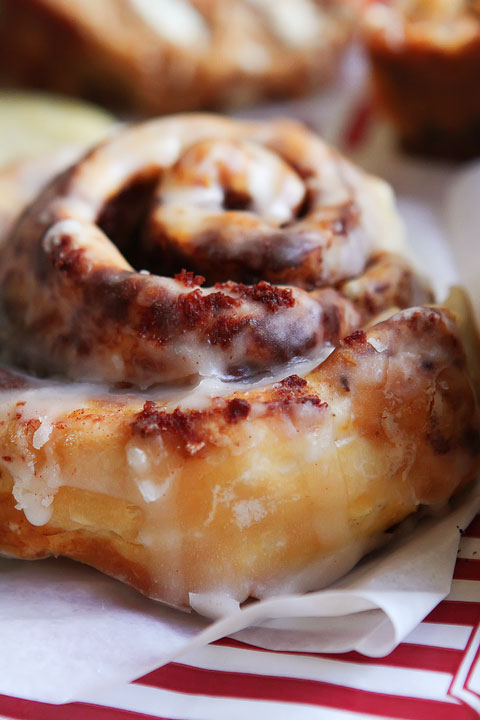 Loved this cinnamon bun. The middle was perfect: soft, gooey, and loaded with icing.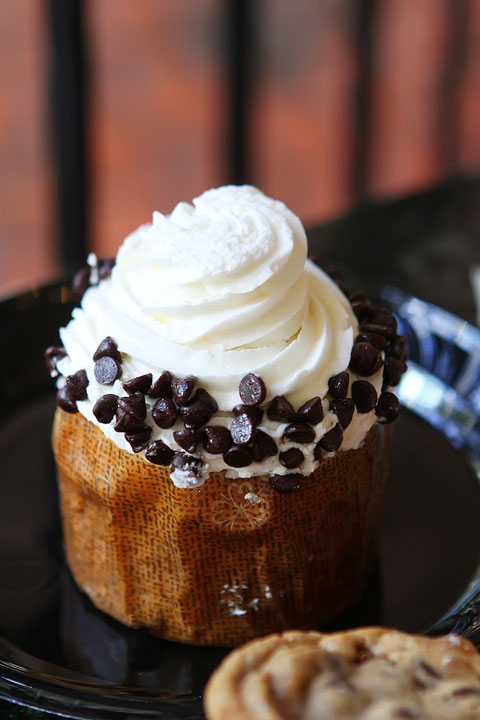 Cute chocolate chip cupcake!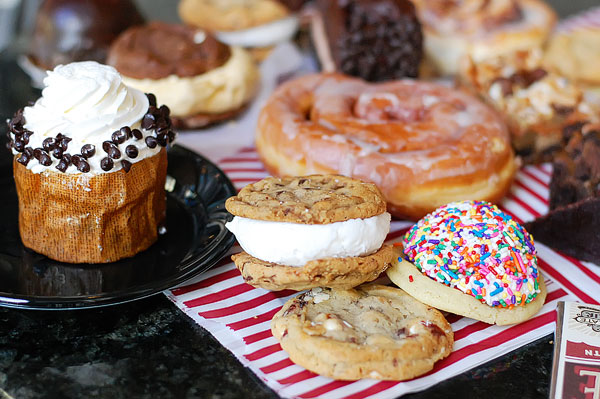 Why, yes. That is a sugar cookie with a giant scoop of sprinkle-covered buttercream frosting. Yes please!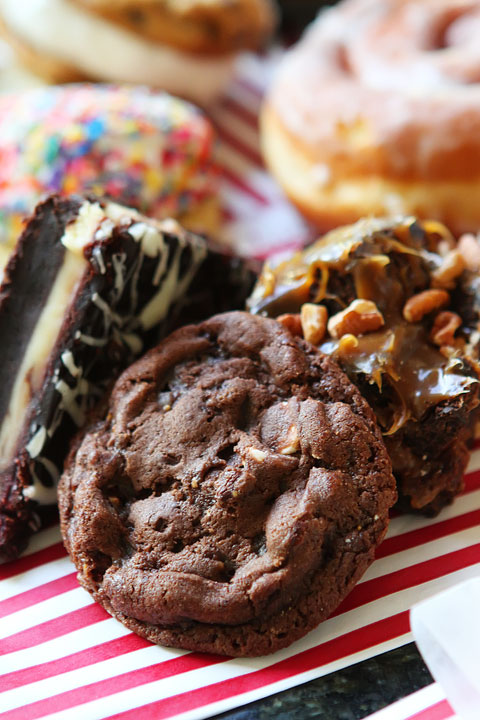 Mmm, rocky road cookie.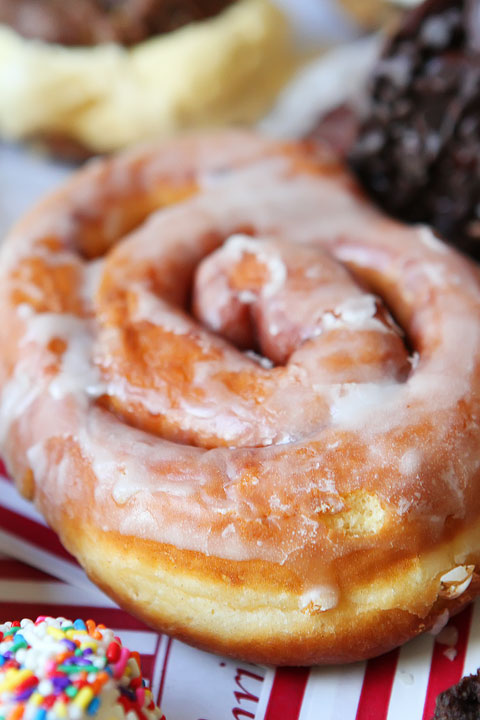 A homemade honey bun!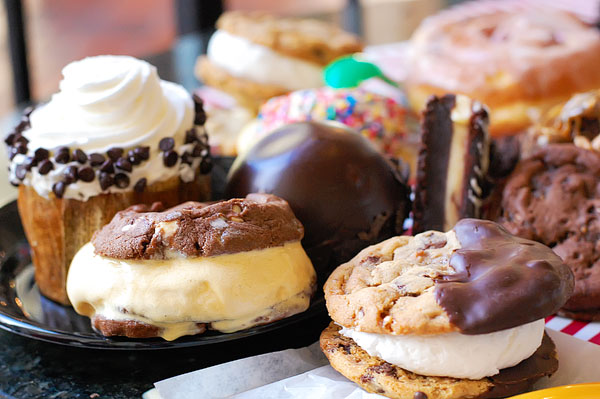 See that chocolate sphere-shaped thing in the middle here? That was yummy. It was called a "chocolate bomb" and yes. It was the bomb. Sorry to be so '90s. It was yummy layers of chocolate cake and chocolate mousse all wrapped up in a decadent chocolate ganache topping. Glorious.
You can also order any of the freshly baked cookies with a scoop of cool gelato sandwiched between them. Their flavors sounded amazing. This was salted caramel, it was incredible!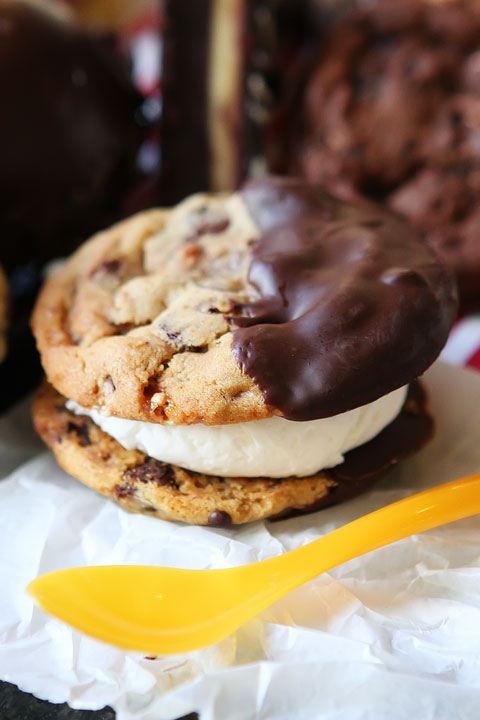 Ooh, I think this one was my favorite. That is a huge layer of buttercream frosting stuffed between two chewy chocolate chip cookies coated in chocolate. Loved this one!! The cookies were perfect.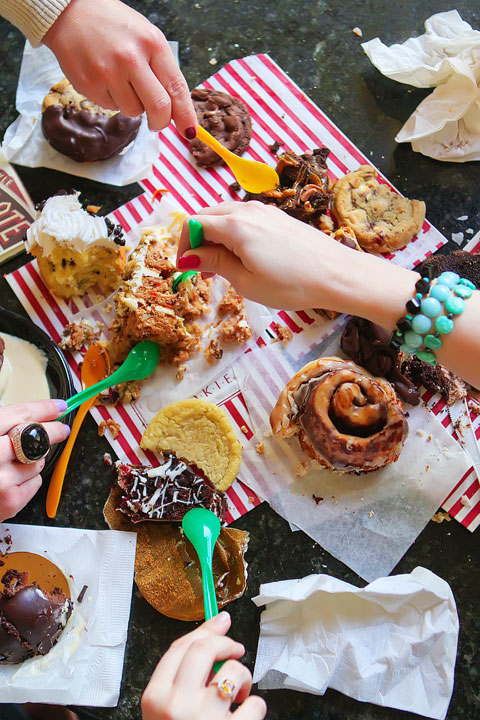 I had so much fun on our dessert tasting frenzy at the Gaylord Opryland hotel!!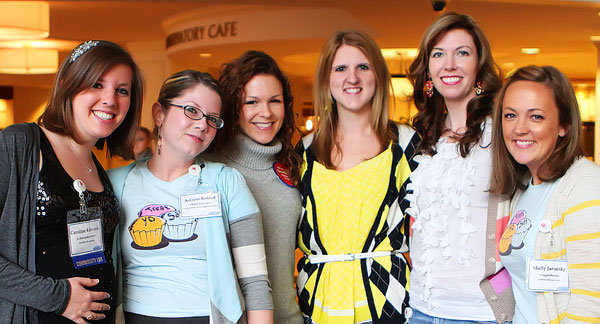 Here are the sweet girls and incredible bloggers I had the pleasure of hanging with at Blissdom, and who attended this crazy cookie extravaganza at the Gaylord Opryland hotel. :)
Caroline @ Chocolate & Carrots
Kristan @ Confessions of a Cookbook Queen
Molly @ Duchess of Fork
Shelly @ Cookies & Cups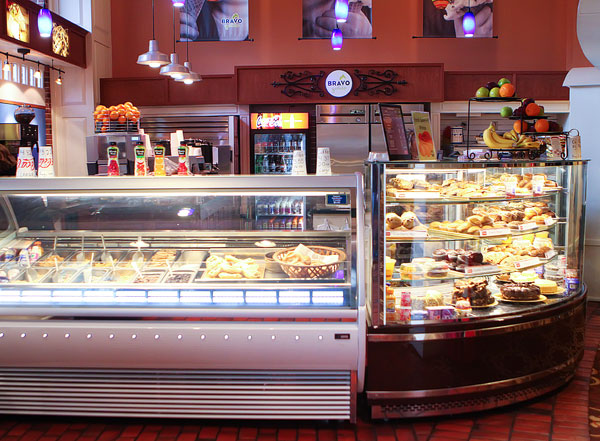 If you're planning a visit to the Gaylord Opryland hotel, make sure you check out Christie Cookies!
Christie's Cookies at the Gaylord Opryland Hotel Nashville
Hours: Open daily from 6 a.m. – 10 p.m.
Location: Magnolia entrance to the Garden Conservatory