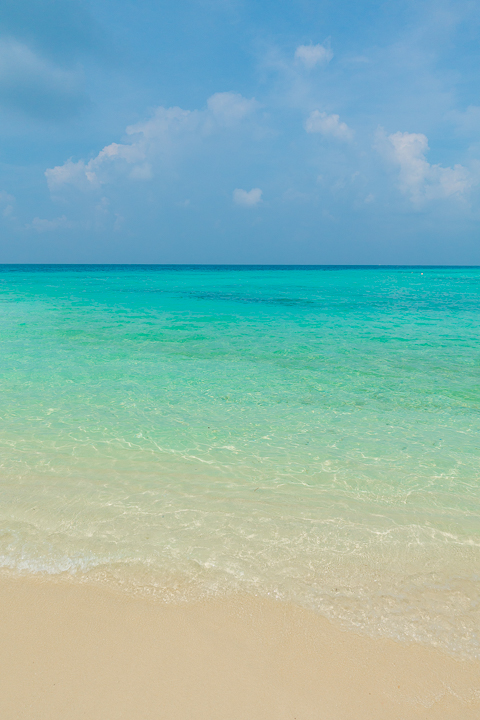 Along with seeing the magnificent Matterhorn in Switzerland, the colorful tulips in the Netherlands, and the sweeping purple lavender fields in Provence, staying in my very own a private villa over crystal clear turquoise waters on a tiny, tropical island in the Maldives was one of the highest items on my bucket list.
After traveling for nearly 4 weeks in southeast Asia, from Singapore to Malaysia and Thailand, I was so, so excited to spend the next three days in total paradise on a pristine beach in the middle of nowhere.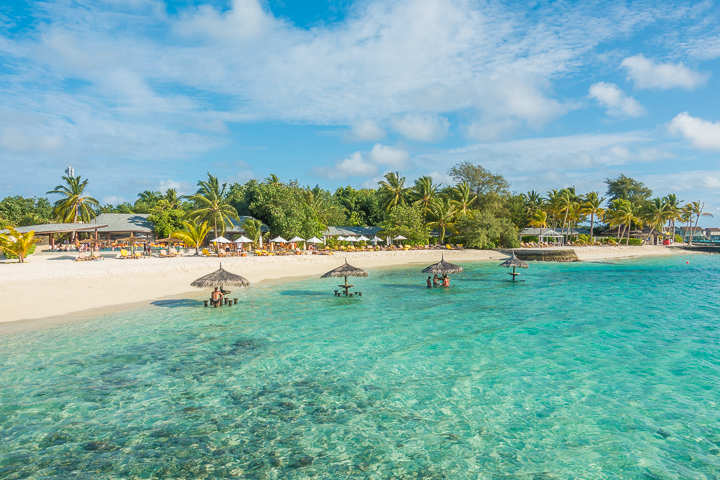 We stayed at the Centara Ras Fushi Resort & Spa. The Centara is located on its own private island, conveniently situated only 20 minutes by speedboat from the Male airport.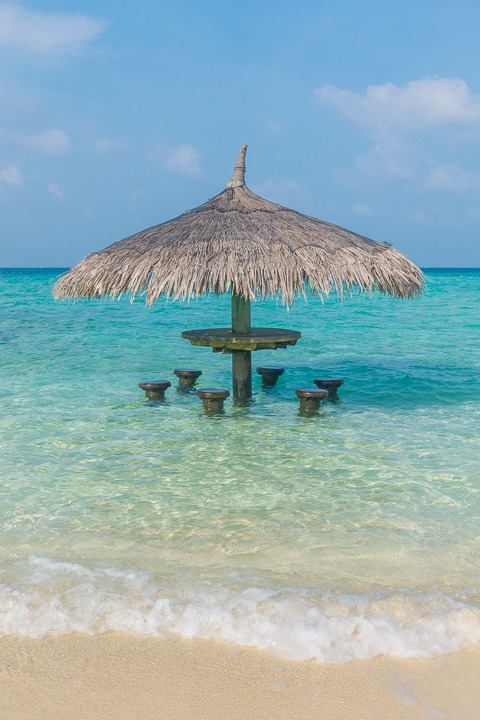 Some resorts in the Maldives share an island with other resorts, but I loved how quiet, private, and secluded the Centara felt being on its own private island.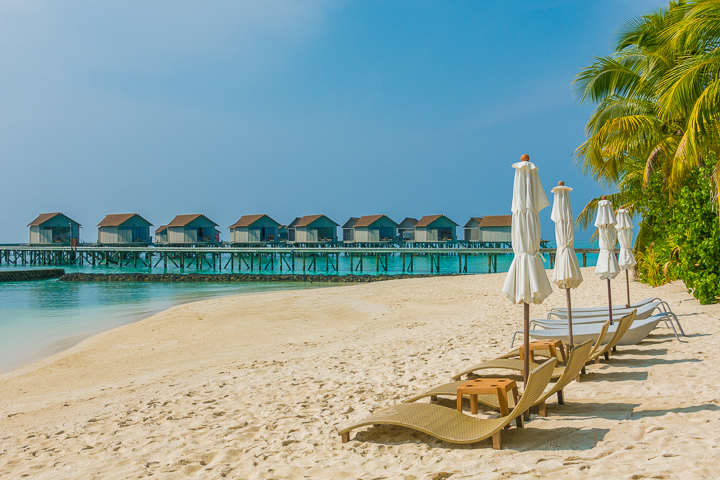 The Maldives are pretty remote, requiring at least a 4 hour flight over the Indian Ocean from most places in Asia, 10 hours from Europe, and over 24 hours of travel from the United States to reach. Some islands in the Maldives then require another flight on a tiny prop plane to reach the resort. After a long day of travel, I was so glad the Centara was just a quick 20 minutes away by boat!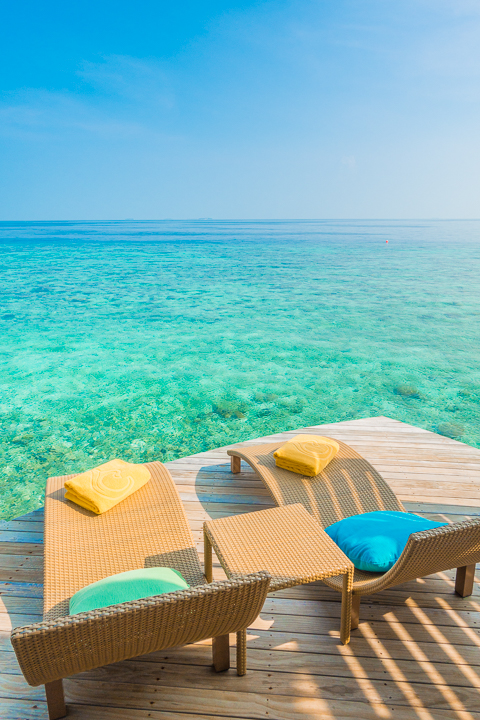 This was our view every morning from the balcony on our water villa.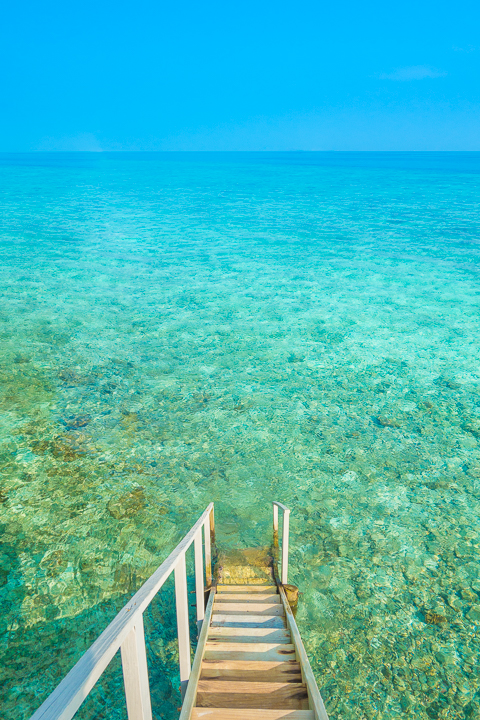 We even had our own staircase leading directly into this sparkling blue lagoon.
Right outside our door, down the staircase was an incredible coral reef filled with brilliantly colorful tropical fish, reef sharks, sting rays, and exotic sea life I'd never seen before in my entire life. The Centara Ras Fushi is a snorkel-lovers PARADISE.
Watch the video above to see all the beautiful tropical creatures we saw mere feet away from our stairs!!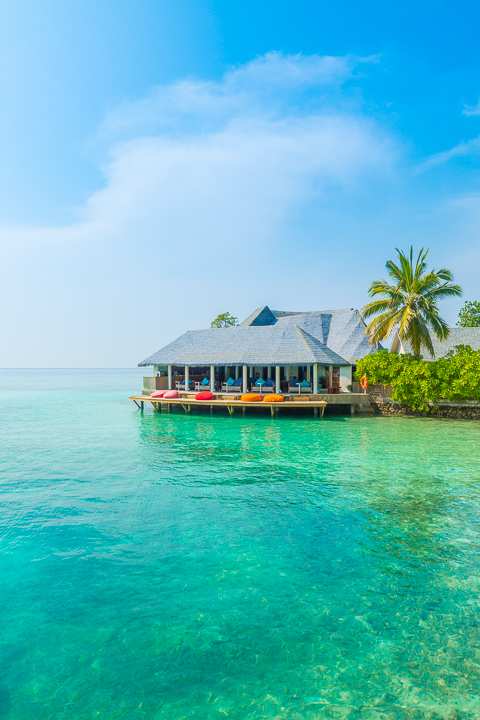 Everything is easy on the island. They take credit cards, prices are in US dollars, and there's free WiFi over the entire island. You don't have to worry about changing your currency, carrying cash, converting prices in your head, high ATM fees, or high international travel rates on your phone. All-inclusive packages are also available.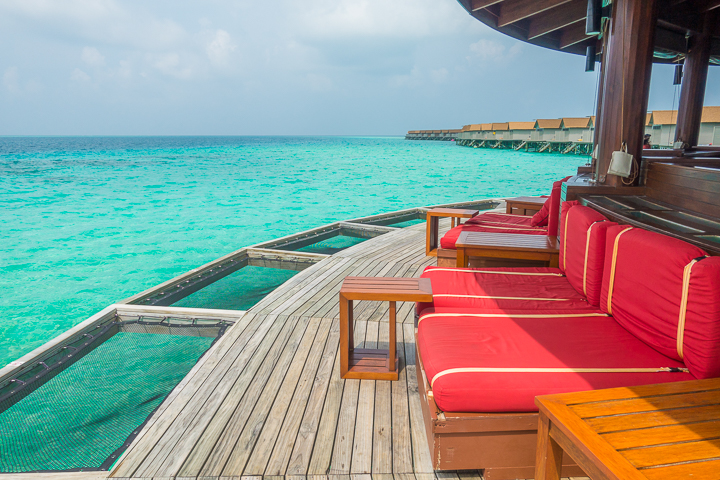 My absolute favorite spot on the island was the over-water Viu Bar.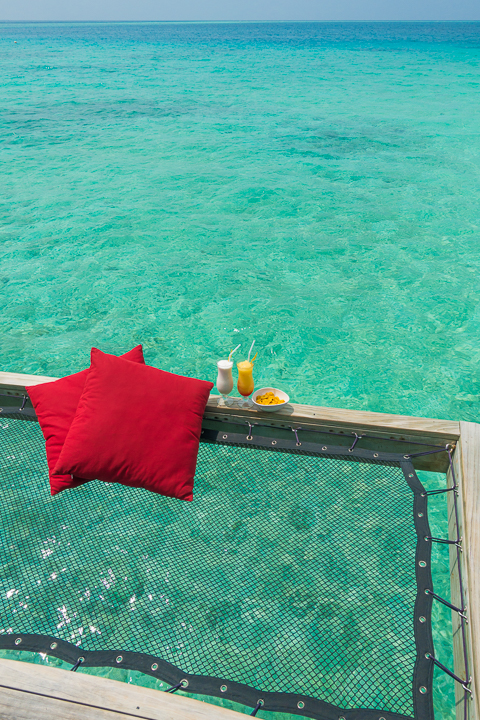 I spent every afternoon lounging in the over-water hammock, sipping on fruity frozen drinks, spotting sting rays and sharks in the lagoon, and watching the brilliant pink and purple sunsets.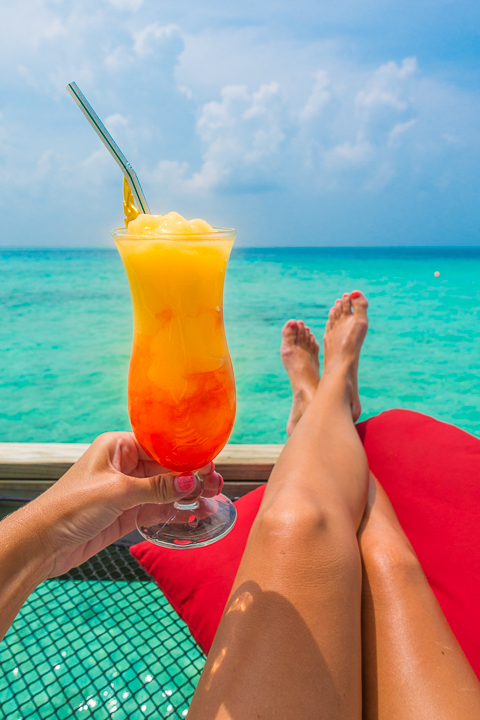 One of the most awesome, awesome things about the Centara is they provide you with sunscreen!!  The Maldives are so close to the equator, I would honestly recommend you put on sunscreen before you leave the airport. I'm not even kidding!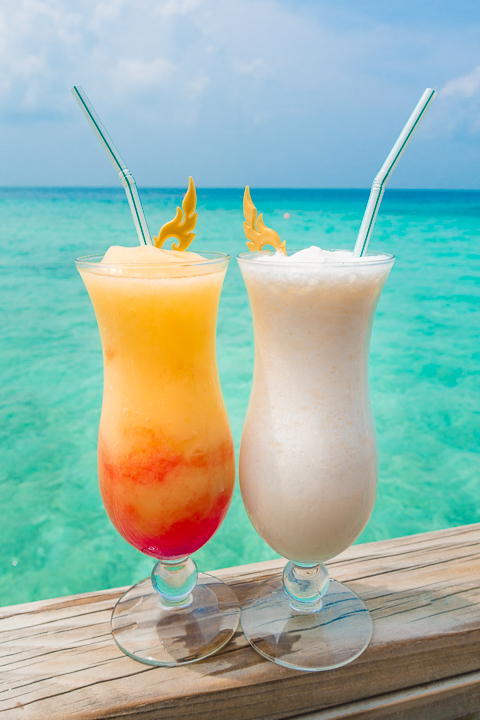 I was in the sun every day for 4 weeks before arriving in the Maldives, and had already built up a pretty good base tan. But I forgot to put on sunscreen one cloudy morning and in just 20 minutes I had already gotten SO MUCH SUN.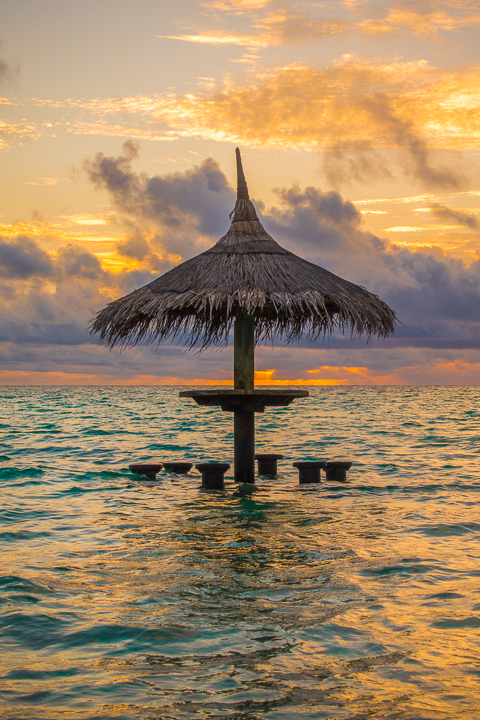 The Centara provides you with SPF 20 sunscreen, so if you want more than that, you may want to bring your own. A sunburn can totally ruin your vacation, so I was a fanatic and applied the SPF 20 every 30-60 minutes to avoid burning!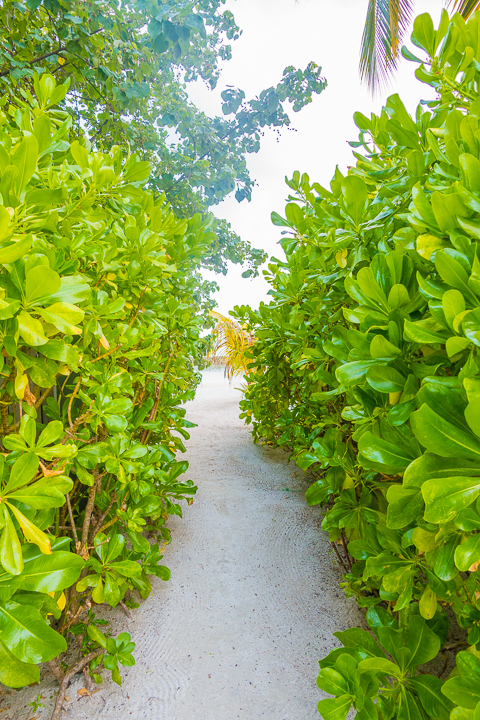 Follow this secret path near the spa to a secluded beach. No one knows about it! We never saw anyone else there.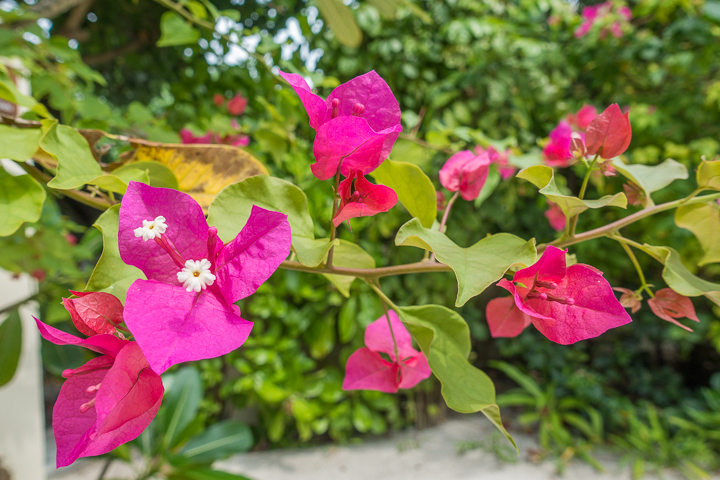 ---
The Spa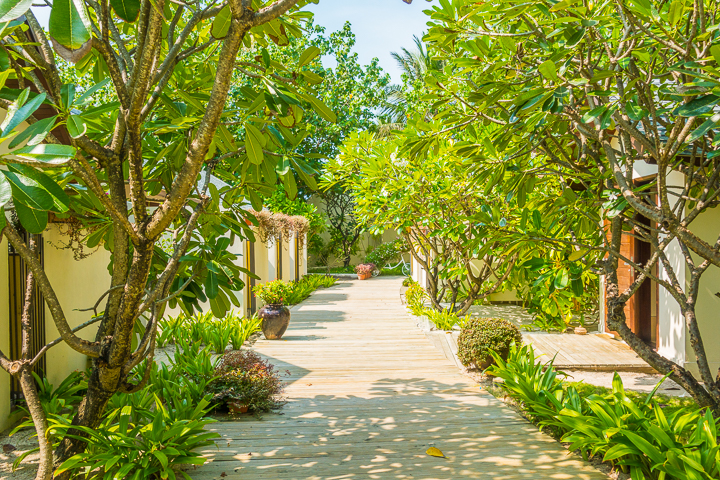 The Centara's oceanfront spa features ultra private treatment rooms in a tropical landscaped paradise. After your treatment you can relax in luxurious swinging beds in a lush private garden overlooking the ocean.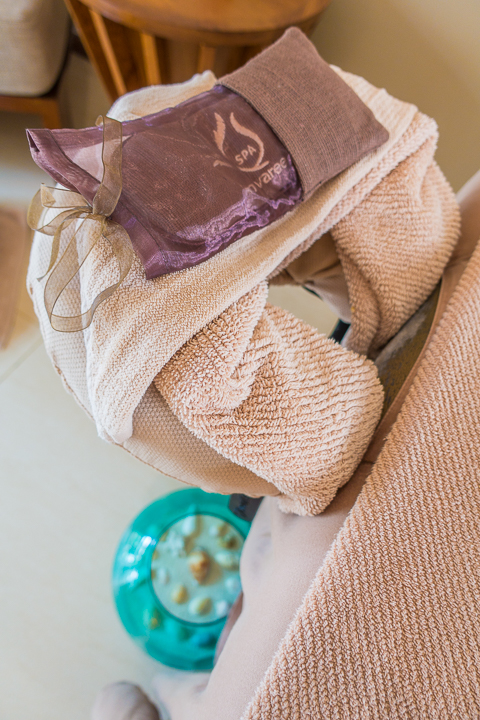 One of my favorite features of all Centara spas is they give you a card to fill out before your treatment with an outline of a body on it. You can circle the areas you want your therapist to focus on, and put an X on the areas you'd like them to avoid, ensuring you get the absolute most of your massage.
---
The Food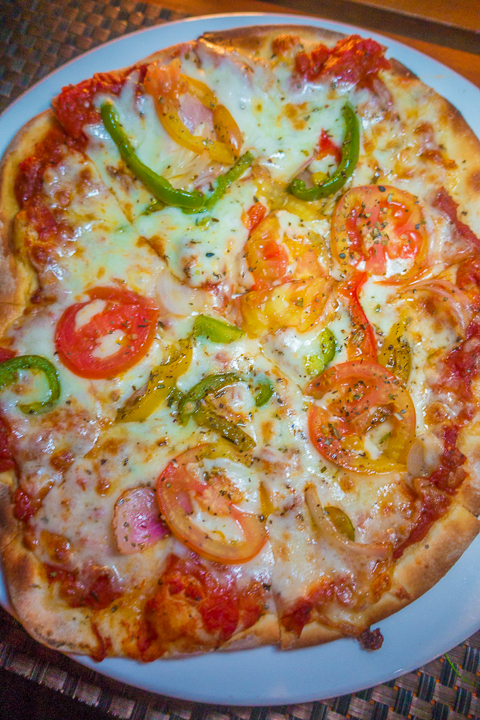 There are 4 restaurants and 3 bars on the island, offering a wide variety of cuisines, including an Italian and seafood restaurant, a Thai restaurant, and a middle-eastern restaurant.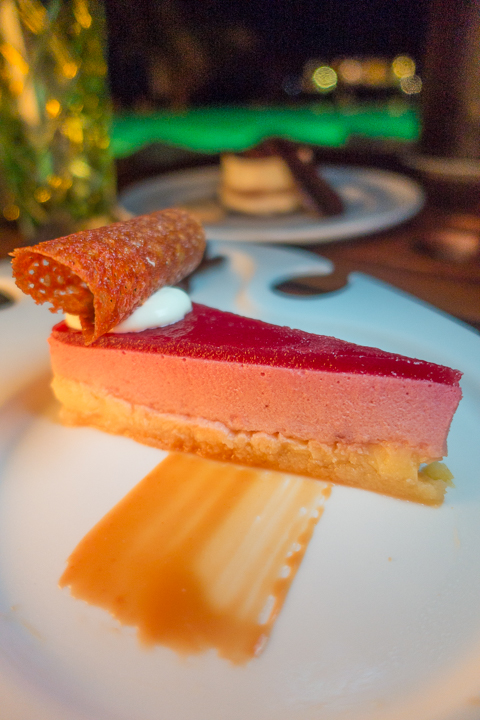 24-hour room service is also available.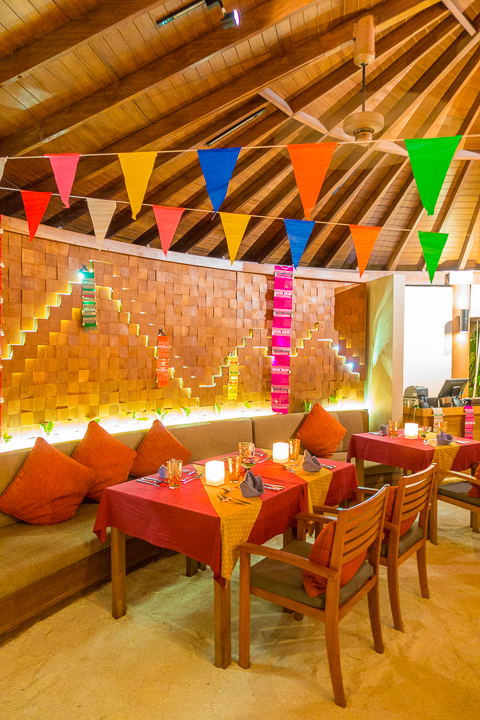 One of my favorite restaurants was the Thai restaurant, Suan Bua. It has outdoor seating with fabulous views overlooking the sparkling pool and ocean.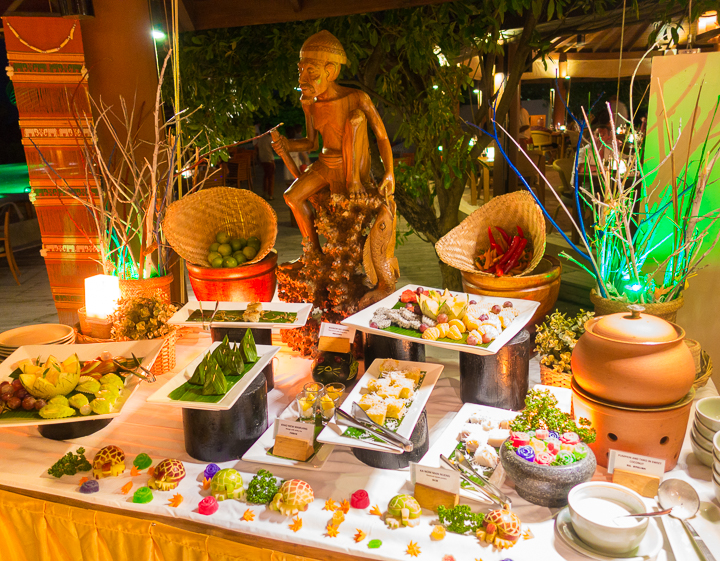 We experienced the true meaning of Thai hospitality here and the food was incredible!!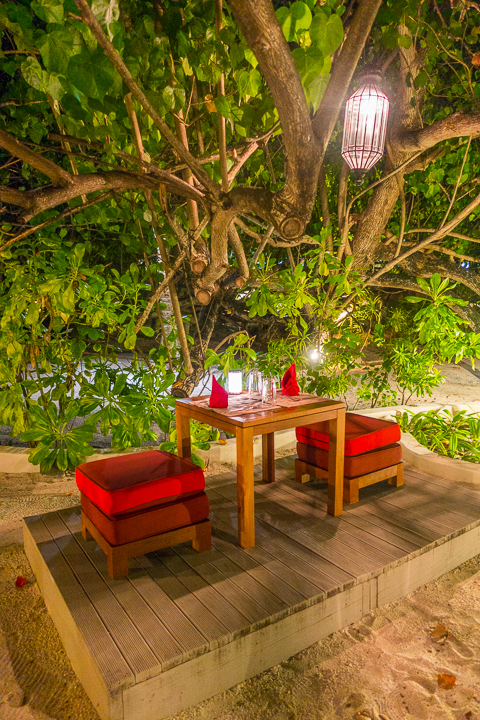 Another one of my favorite meals on the island was at Al Khaimah.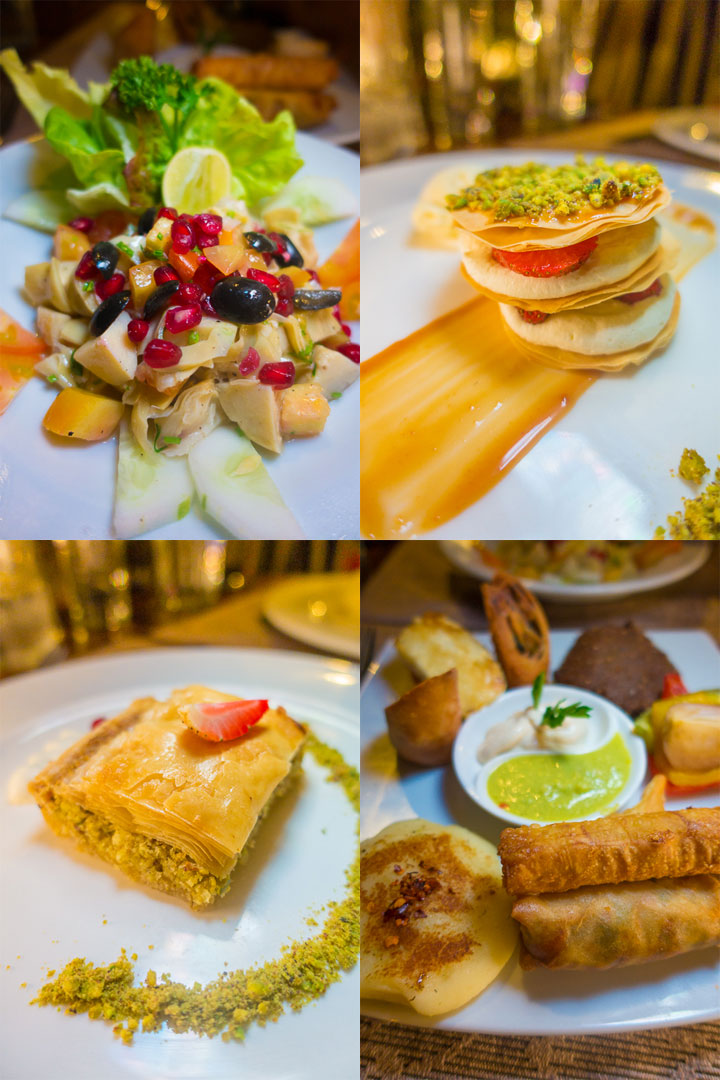 This intimate restaurant is set in an authentic Bedouin tent amidst a tropical garden and offers classic, savory Middle Eastern cuisine.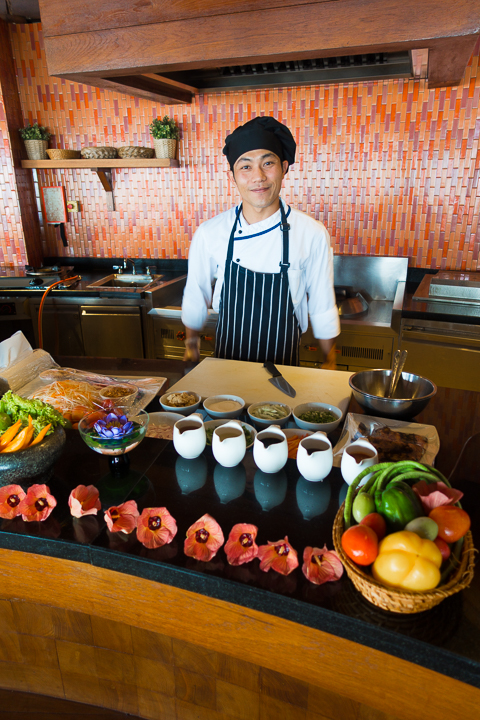 In addition to a wide range of water sports activities available including windsurfing, paddle boarding, catamaran sailing, kayaking, paddle boats, and scuba diving, another fun activity on the island is a private cooking class!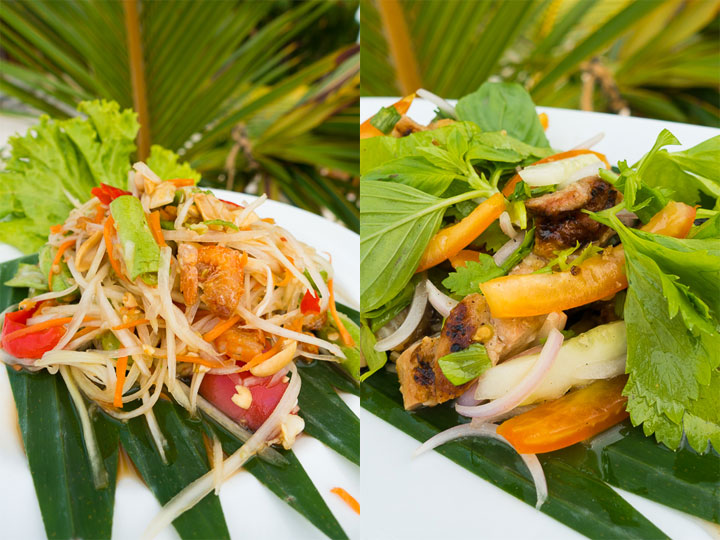 We had a private lesson right on the beach with one of the chefs from the Thai restaurant.
If you're looking for affordable luxury in a private overwater villa at an all-inclusive, adults-only retreat, I highly, highly recommend the Centara Ras Fushi Resort & Spa — especially if you love snorkeling!!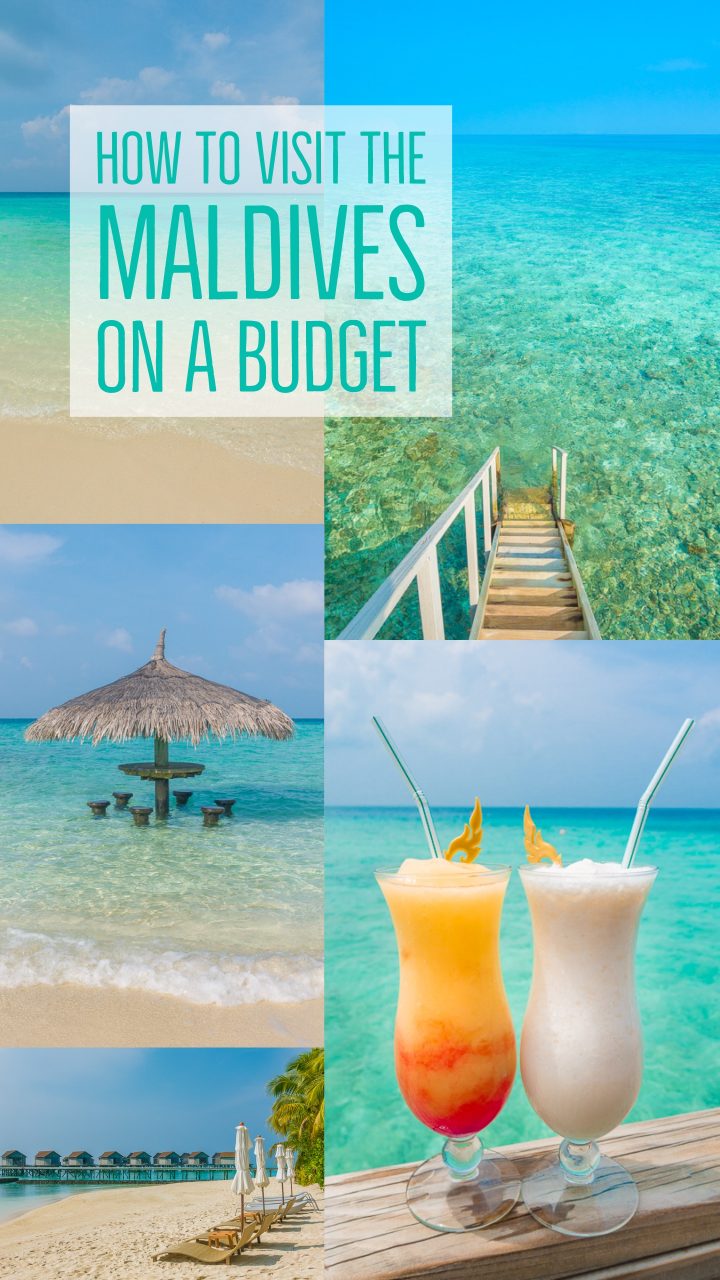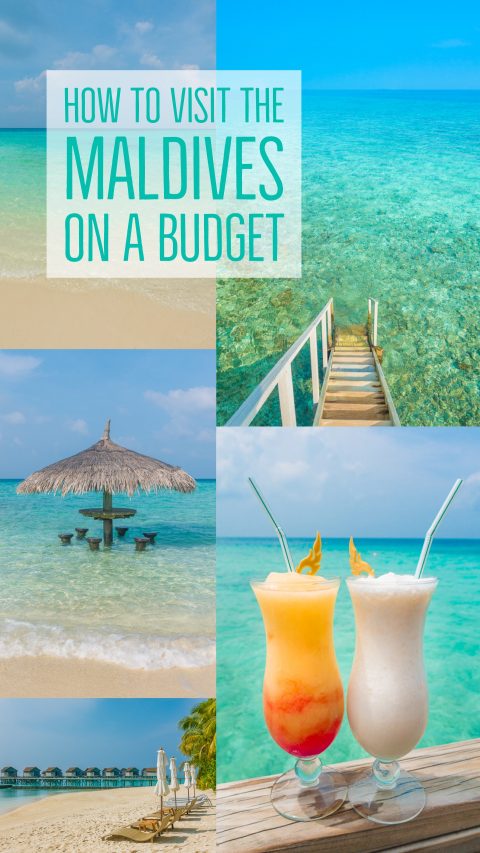 Thanks so much for reading!